"Whoever controls the Indian Ocean, dominates the Asia"-Alfred Thayer Mahan
Indian Ocean is the third largest ocean of the world. It is considered as hub of globalization as it provides connectivity between east and west. Two-Third of the world trade occurred through this ocean so it is having a tremendous strategic location which is significant for emerging power. [1]Indian Ocean also called as "Ratnakara" (the mine of gems) in sansikrit. The most crucial trade route is Malacca straitin the ocean and secondly it provide passage to oil from Persian gulf to rest of the world. The economic interest and threatening security environment engaged different regional and extra regional players militarily.[2]
Oxford Dictionary stated Militarization as "preparation for an immediate combat situation or a violent conflict by nations or arms groups". [3]It can be of various forms like deployment of troops, Building up Naval capabilities, Weapons of Mass destruction. In Indian Ocean Militarization done by many foreign countries and also other countries who are sharing border with Indian Ocean. As different states have stakes and interests. The protagonist countries are; India, China, Pakistan and USA respectively.
Major Players in Indian Ocean
India is also a fastest growing economy. It is located in the center of Indian Ocean and it's coastline along ocean is 75, 00. This region is top priority of India as for her it is very significant as 90% of trade occurred through the ocean and it also imports LNG, 45% coming through sea. it is also dependent on resources of ocean.[4]India suspects that china is surrounding her by following her policy string of pearls. For increasing involvement of china, India has looked upon USA for making alliance or to contain china in Indian Ocean.[5] In opening of Malacca strait there are two islands; Nicobar and Andaman respectively over there they have naval presence in case of any conflict India can tackle china.
USA is another actor which is involved in ocean and playing cards, USA has its base in Diego Garcia so that in case of any conflict it can deploy its naval forces quickly. As USA is dependent on Middle East for oil so openness of passage is very crucial So second involvement is to protect its own interest that in case of any conflict Iran may block the strait of Hormuz in this case USA naval fleet will be able to prevent Iran to do so. Thirdly small Nations such as Australia having a lesser power so it ally with USA for its protection and this could only possible if USA stay over there's also gives this justification.[6]
China is rising economically and it's second great power after USA. It is also dependent on Indian Ocean in term of oil trade, Raw material and it's sea lane route passing through very critical area of Indian Ocean; Malacca Strait as near to it there is presence of Indian navy so by developing it's navy she can protect her resources. India's growing economy and china's growing global influence have highlight the strategic standing of ocean. China wants its regional maritime presence. Right now focusing on open sea and offshore defense[7].
In Context of Pakistan CPEC has great importance. India fears that the OBOR, undergirded by CPEC, could hand over it to the margins of both land and maritime Asia. By choosing for the Gwadar Port and CPEC, Pakistan has chosen to become a regional economic pivot and a major maritime power. In this regard, it has three fundamental and instantaneous responsibilities: to complete CPEC projects on time and take them to the next higher stage, to build national agreement behind them, and to eliminate terrorism. Pakistan is successfully moving in all these directions. Second, Pakistan will have larger naval presence in IOR; and that demands, for general maritime security, a stronger Pakistan Navy for protection of the sea lanes carrying Pakistan's as well as international merchandize. This task would require more naval assets and related infrastructure. While China would be there to safeguard its own interests in the Arabian Sea and the Indian Ocean, Pakistan, which up to now has been largely oriented as a land and air power, would have to build its conventional and strategic naval muscle proportionately Indian Ocean is transforming because of three reasons; China's rise as an emerging economy and its inauguration of maritime Silk Road; one belt one road (OBOR) and secondly rebalancing of USA pivot to Asia and thirdly emerging economies which are littoral to Indian Ocean. In Years ahead there would be rapid economic activities and would instigate rapid militarization.[8]
Implications on Pakistan
Challenges to Pakistan are originating because of power projection of different states in Indian Ocean. Side by side terrorism, piracy and environmental concerns are further adding to the scenario. OBOR also need proper security mechanism. India-USA strategic partnership is also a high stake for USA as this will help India to build up nuclear capabilities; air craft carrier technology, drones, marine helicopters and anti-submarine gear respectively. Which will in turn instigate risky situation for Pakistan and third thing is India is making partnership with other states to like Iran and other Gulf states to tackle the Pakistan and China partnership.[9]
China is continuously building its naval capabilities. China's maritime power named, Far sea defense, aimed to achieve two objectives; firstly to secure its maritime security and secondly to protect its interest in term of economics in Indian Ocean in Indian Ocean and West Africa. As china is expanding its economic interest so presence of navy will protect transportation routes and will help to secure sea lanes and to achieve china need to have comprehensive naval capabilities. Chinese building up of naval capabilities will ultimately engage USA as well which will put catastrophic effect in the region.[10]
Moreover, militarization is also posing non -traditional security threats such as piracy, terrorism and environmental issues as well and now after the partnership of China and Pakistan in Indian Ocean, it is dire need to overcome these challenges as this is good for both to secure their interests.[11]
India has also deployed its navy in the ocean to secure its own interest. As being the major shareholder in Indian Ocean trade and commerce activities in esteem of imported crude oil, raw materials, and consumer goods, the country's exports. It has become essential for India to ensure the security of SLOCs from the Persian Gulf, Europe, and East Asia. The security of these vigorous shipping lanes is also linked with India's dependence on the security of the Indian Ocean, combined with its need to monitor and, if necessary, patterned the naval activity of other regional powers. The Indian Navy's presence has moved to 40 ships and submarines, two nuclear submarines, two aircraft carriers. This would go up to have a 165-ship fleet by 2022 ranging from surface combatants, submarines to three aircraft carrier groups with a total of 400 MiG-29K aircraft and helicopters. India's defense budget is more than Pakistan. Pakistan has also naval presence in the Indian Ocean but up till now India is leading and Pakistan is building its capabilities.
Summary of forces
This bar chart showing that Pakistan's forces are far behind from India.Pakistan is also struggling for building capabilities in term of maritime security.Aman Exercise first time happened in 2007 and at that time 28 countries contributed but now Multinational Aman(Together for peace) Exercise 2017 happaened in arbian sea in which navies of 35 states joined the exercise and this representation was shown with boarded helicopters,explosive ordnance diposal,special operation forces and maritime observers. PLA Navy conducting major naval manoeuvres with Pakistan Navy in the North Arabian Sea in a exhibition of resolve to guard multibillion dollar innovativeness CPEC.Pakkistan Navy has elevated a Special naval Task Force to protect and defense the Gwadar port. The newly-instituted special Task Force will include ships, fast attack craft, drones and surveillance possessions to guard the port as well as contiguous sea.[12]
India's blue Navy is putting great implication on Pakistan.Pakistan is uptill now lag behind naval capabilities. Pakistan newly tested a 700 km land-sea version of cruise missile, Babur. Not too long ago, India test fired submarine launched Intermediate Range Ballistic missile, K-4. On December 26 last, India tested Agni-V, Intercontinental Ballistic Missile (ICBM). With a strike range of over 5,000 km, Agni V can reach southern parts of China. To ensure satisfactory stability, Pakistan tested its version of submarine launched cruise missile, Babur III early this January.Pakistan has also signed deal with China (PLA Navy) and according to this deal Pakistan will buy Hangor class of submarine also negotiationg on corvettes to further extend the strategic partnership.it can create balance in indian cocean.Pakistan has to build its conventional and navy muscles correspondingly.As it is necessary for pakistan to tackle India and alone Pakistan can't do that.[13]
Modernization Plans of Pakistan in Indian Ocean
Indian Ocean is though hub of globalization but side by side it's posing a threat to Pakistan's national security. To secure its survival Pakistan is developing new capabilities as according to realist perspective 3s (statism, survival, security) are very crucial for a state.Inspite of significant geopolitical position, Pakistan has not paid attention to its own country and this lack of attention has put her far behind from India but now the current nuclearization of Indian Ocean by many other countries has opened the eyes of Pakistan and also due to project of CPEC, Pakistan is now focusing on its navy to tackle any difficult situation in Indian Ocean. As Pakistan is not economically well off so that's why she will focus on upgradation of existing arsenals rather to make new one.
Pakistan is building up its arsenal with the help of China, Russia and Turkey. Chinese are providing support in building of not only arsenals but side by side giving training to Pakistani technicians. China is not only supporting Pakistan economically but also building human resource. Russia will supply F-22 frigates with enhanced capability of sensors and possibly will also include SAM, surface to air missile. Pakistan has also hired second fast attack craft missile (FACM) named PNS HIMMAT and this is under the program of AZMAT fast attack craft missile which was initiated in 2013 with the collaboration of China and now Pakistan has made its indigenous second FACM and first one was PNS DEHSHAT.Though it is a small vessel but still has capability to hit surface ships. Fast attack craft is also equipped with other arsenals like guns and other electronic combat equipment and it has fast speed but it can be used in operation beyond 100-150 nautical miles from its respective coast. No doubt it's an appreciated accumulation in the operational capability of Pakistan .But disadvantage is its small size and it can't be operated in area which is far from its range. But FAC's capability can be improved by investing in supersonic anti-ship missile ASHM and ASHM which is longer in range which can provide long range surveillance and this can effectually extend the range of fast air craft FAC.[14]
Gwadar port has brought Pakistan and China more closer and now Pakistan is enhancing its naval assets with the collaboration of China. Pakistan has finalized the agreement over submarines with China and China will deliver eight submarines; S20 and SSK respectively. Among eight submarines, four of them will be constructed in Pakistanand rest of four will be constructed in China. Pakistan has also done agreement with Turkey in upgradations of its naval assets; in term of undersea combat competences. In June, agreement between Pakistan and Turkey over 3 Agosta 90B-class (aka Khalid-class) which is "diesel-electric attack submarines" furnished with air-independent impulsion schemes.Anti-ship warfare capability will further enhance the chance to prevent the naval blockade and these steps like upgradation of existing arsenals, training programs is a clear message that Pakistan is ready to counter existential threats in Indian Ocean.[15]
Modernizaton plans of India in Indian Ocean
Chinese presence and its partnership with Pakistan have alarmed India and she is also developing and heavily investing in naval assets to tackle its major rivals; Pakistan and China respectively. India is focusing on its indigenous capabilities to modernize its weapons and in term of extension of its naval forces. Since 2014 India has different type of vessels which are 41 in number. These includes; corvettes, frigates, aircraft carriers, nuclear and conventional powered submarines and these are still under construction[16]. Side by side India is also investing in Anti-submarine shipscapabilities like "Kamorta-class corvette". Long range surveillance maritime aircraft and ships which include "Saryu-class petrol vessel "and UAV's (Unmanned Aerial Vehicles) like "IAI-Heron-1"but still India is lagging behind in term of submarine armada which has put very bad impact on its other naval capabilities[17].
India is also building aircraft carrier but still under development.one aircraft is INS Vishal which is 65,000 in weightage and will be able to house almost 55 aircrafts and aircrafts will be launched by a system (CATOBAR) "catapult assisted take-off but arrested recovery". This system will help aircraft in launch from carrier and aircraft will able to carry heavier armaments payload and this aircraft carrier is expected to be commissioned in Indian navy in 2030s.it will be driven by nuclear apparatus. But India has no experience in term of nuclear impulsion in surface vessel so there is chance that India may cooperate with US and France in term of this aspect[18]. Since 2012 India has only one nuclear driven submarine which she has taken from Russia on contract[19]
India is also building nuclear city where she is developing both nuclear and conventional weapons and located in South India.She is also developing thermonuclear weapons and this will disturb the balance of whole region.Already there is conventional assymetry between India and Pakistan but this will instigate full fledge arms race in the region[20].It is commonly said that she is developing its nuclear city but still there is no credible information about it, whether she is developing or not.
Second strike capability of Pakistan
Pakistan's full spectrum deterrence will not be complete without a triad vis-a-vis India, including a symmetric and credible naval component. The stronger a country's economy, the stronger security cover it would need to protect and sustain it. Pakistan has a narrow window to build its naval capabilities. The opportunity will shrink if this task belongs to the distant future and the precipitation of spying networks around Pakistan's coastline and the mainland would thicken more vigilance and cooperation with friendly countries will be required to combat this threat.[21]
Second strike capability is traditionally acquired by having submarine-launched ballistic/cruise missiles. They serve as credible deterrence tanks to their survivibility and give a great boost to the defence of a state.Both states are working on second strike capability.First India tested SLBM (Submarine Launched Ballistic Missile) K-4 and K-15.India is trying to test its missiles and when tests will successful India will deploy missile on its nuclear powered submarine.Pakistan tested its second strike capbility after India by launching first ever nuclear capable submarine launched cruise missile Babur-III. In near future India has 2 nuclear submarines and this missile only launched through this submarines rest of the submarines are not capable whereas in term of pakistan ,have all conventional submarines and Babur-III launched from any of these without any modification.Pakistan doesn't have nuclear powered submarine.while coming to range Indian missile has wide range as compare to pakistan's missile.From both sides this project will take 10-15 years.[22]
Future scenarios of Naval Upgradation in Pakistan
Pakistan has signed agreement with Germany to buy ATR-72 which is basically plane spotter and there are chances that pakistan navy convert it into Anti-ship warfare and this will allow it to proficient of Anti-ship wrafare plateform.In coming years Pakistan will upgrade it with airborne surviellance radar.[23]Pakistan has also inaugurated its Pakistan Airbase(PAF) in Bholari which is situated in Karachi.It is operational now and this base will play a supportive role both for land and sea.Though Pakistan is lagging behind India but Pakistan still able to tackle India.This will deliver aerial defese to our land and side by side will also protect China-Pakistan economic corridor(CPEC) project[24]In future ahead cooperation of China and Pakistan will help to modernize Pakistan's naval assets.
Conclusion
Introduction of nukes in Indian ocean has raised new multi challenges for Pakistan. Despite of Pakistan wish to keep waters clean from nuclear weapons, India has taken first step to furthur complicate the strategic enviroment of South Asia. Though Pakistan is in the process of development of possible counters, however over all such developments will initiate a cold war type competion between India and Pakistan thus creating arms race. Though idea of sea based ''assured second strike'' capability may serve as major deterrent factor to avoid all out conflict but development of other conventional naval build up might increase friction in the context of Arabian Sea – Indian ocean security paradigm.Pakistan and India are traditional rivals. They have apprehensions from each other which are deep rooted. The Indian Ocean is the most significant and relevant water body. It has political, economic, security and energy imperatives for whole world. It is the global trade route encompassing oil and energy trade which is the driving force of whole world's industry. The Indian Ocean is the theatre of new game for global powers. There are various rivals in competition for influence.Indian designs are to become a global power with active role in every sphere. It has a first priority to compete Chinese influence. Pakistan has a main security threat from India. Its foreign policy has long been hostage to this threat. The rivalry, which reached to the nuclearization of both states may reach Indian Ocean as Pakistan has always been in quest of balancing the power as against India.Pakistan needs robust efforts to achieve security in Indian Ocean to safeguard its interests.
---
[1]Pejsova,Eva, "Scrambling for the Indian Ocean", European union institute of strategic studies,2016
[2]"Strategic importance of Indian Ocean",Himfact,2015,http://www.youtube.com/watch?v=997KUreZIA
[3]"Militarization in the Indian Ocean Region" ,Indian Defense Forum,2015
[4]Jaishankar,Dhruva, "Indian Ocean Region: A pivot for India's growth", Brookings institution India center,2016
[5]"Militarization in the Indian Ocean", Indian Defense Forum,2015
[6]Ibid.
[7]Albert, Eleanor, "competition in the Indian Ocean", council on foreign affairs,2016
[8] Masood khan,Sardar, "Indian Ocean Region: Strategies and challenges", Pakistan observer,2016
[9]"Emerging Challenges in Indian ocean pose serious threat to Pakistan's security interest", Pakistan today,Islamabd,2017
[10]Qamar Fatima,Asmajamshed, "The political and Economic significance of Indian Ocean: An analysis, A research journal of South Asian Studies,2015
[11]"Indian Ocean maritime security challenges: Is Pakistan ready",Times of Islamabad, 2017
[12]Muhammad Azam Khan, "Aman 17 and Balance of power in Indian ocean", The News,2017
[13]Ibid.
[14]Usman Ansari, "Pakistan Seeks To Energize Naval Modernization", Defense News, 2015
[15]Bilal khan, "The Pakistan Navy 2016 and beyond", QUWA (Defense News and Analysis group)
[16]"Why India's 'Blue Water' Ambitions Matter". Archived from the original on 2014-11-23.
[17]"India's Growing Unmanned Naval Fleet". Archived from the original on 2014-10-30.
[18]Franz-Stefan Gady, "Confirmed: India's Next Aircraft Carrier Will Be Nuclear", 2016.
[19] VIVEK BHARDWAJ, "TOP 10 Most Advanced Upcoming Projects,Future,Indian Navy", 2015.
[20]Adrian Levy, "India Is Building a Top-Secret Nuclear City to Produce Thermonuclear Weapons", Foreign Policy Magazine, 2015.
[21]Sardar Masood Khan, "Indian Ocean Region: stratregies and challenges", Pakistan Observer, 2015.
[22]Zarnab Tahir, "Deterrence and second strike capability of South Asia", Center for Strategic and contemporary Research,2017
[23]Bilal khan, "Is it finally the Pakistan's Navy turn", QUWA, Defense news and analysis group, 2015
[24]"PAF inaugurates new operational air base at Bholari near Karachi", 2017
What is driving Russia's security concerns?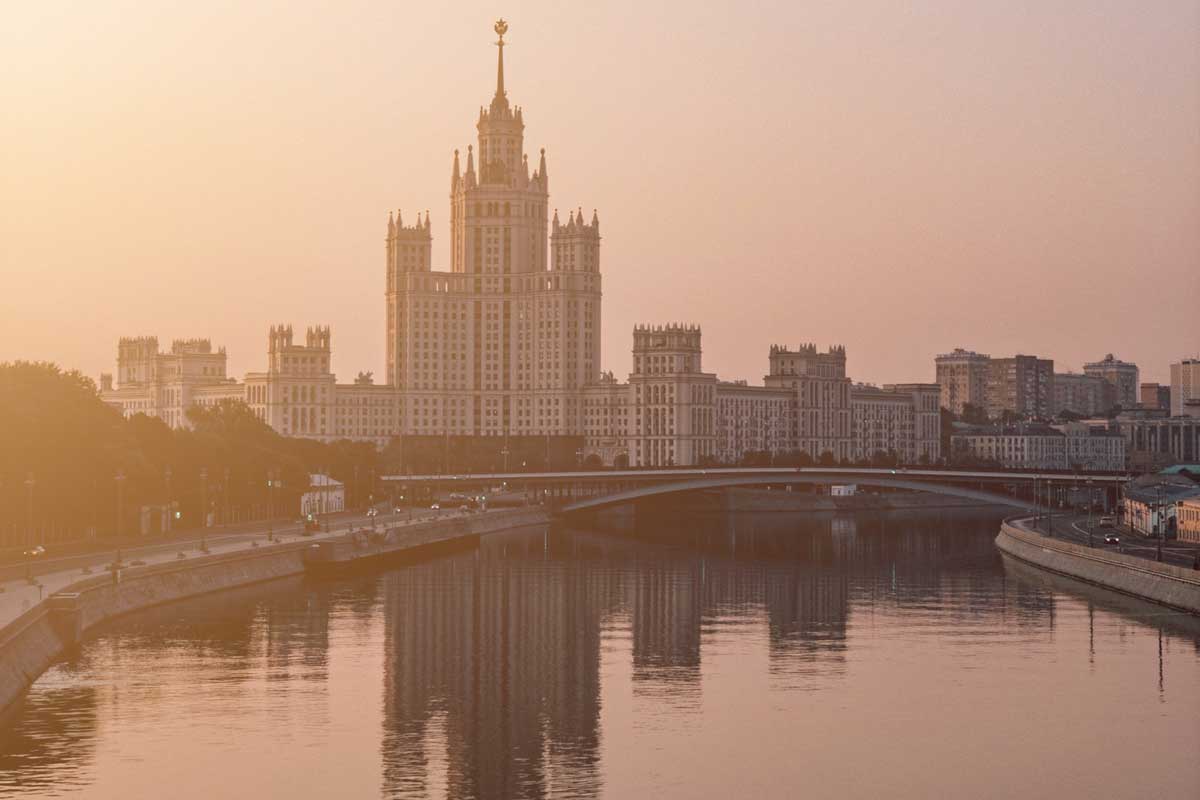 The current discussions between Russia and NATO pivot on Russia's requirement for the Alliance to provide legally binding security guarantees: specifically, that the alliance will not expand east, which will require revoking the 2008 NATO Bucharest summit decision that Ukraine and Georgia "will become members of NATO" .
It is useful to shed some light on the underlying points which drive Russia's deep concerns. Moscow holds that the USSR was deceived on the issue of NATO expansion. At the same time, it is recognised that it was the fault of the Soviet leadership not to acquire legally binding guarantees at that time and the fault of the Russian leadership in the 1990s not to prevent NATO expansion per se. The current acrimony is caused by numerous examples of Western leaders making promises, blurred or straightforward, not to expand NATO further.
The Russian leadership after 1991 expressed this concern on many occasions, including the letters of Boris Yeltsin to Bill Clinton in October 1993 and then in December 1994.
But Russia's proposals were not limited only to political statements. For example, in 2009 Moscow already put forward the draft of a legally binding European Security Treaty.
As to the issue of membership, it is unlikely that Moscow buys certain behind-the-scenes hints that the potential NATO membership of Ukraine is really only a rhetorical position. Often this approach is called "constructive ambiguity". Moscow strongly believes, with good reason, that in the past all unofficial promises about the expansion of NATO were broken. Why would it believe them now?
Another fundamental point, from Russia's point of view, is that beside the right to choose alliances, there is a crucial role for the concept of indivisible security, particularly the elements of equal security and the obligation that no country not to strengthen its own security at the expanse of the other. These principles are enshrined in the Helsinki Final Act (1975), in the Paris Charter (1990), in the NATO-Russia Founding Act (1997) and in the Charter of European Security (1999). Therefore, it should be the obligation of both sides to work out the parameters of indivisible security holistically and not to pretend that this is an invention of Moscow.
Arguably, indivisibility of security may include, for example, an obligation not to indicate the other side in military strategic concepts, doctrines, postures and planning as an enemy, rival or adversary. Among other things, it may also include an obligation to halt the development of military planning and military exercises, which designate Europe as a potentialtheatre of war between NATO and Russia. It is Pentagon, which in its official press statements indicate for example Georgia, Ukraine and Romania as "frontline states".
A common Western argument against Russia's current draft is that it is difficult to see how such a legally binding guarantee can be achieved when Article 10 of the North Atlantic Treaty stipulates that its parties, upon unanimous decision, can invite any other European state to join.
But to refer to Article 10 regarding the expansion of NATO after 1991 is not correct. In 1949 Article 10 of course did not envisage the open-door policy for the states that were in the Soviet bloc. After 1991 a qualitatively new situation arose. It was not Article 10 but a political decision of the United States in 1994-1995 to open a totally new chapter in the expansion. That decision was of a paramount importance.
Also, it is said that the United States is similarly unlikely to enter into a bilateral arrangement with Russia regarding NATO expansion, since this would violate Article 8 of the Treaty, whereby parties undertake not to enter into any international engagements in conflict with the Treaty.
Again, the point is not straightforward. The US de facto is the dominant member of NATO, which in most circumstances calls the shots there. According to history, when its national interests demanded, it took decisions that can be interpreted as conflicting or even undermining Article 8. For example, the security interests of the UK were clearly disregarded in 1956-1957 in the course of the Suez crisis due to the actions of the US. Or doesn't the AUKUS run counter to the security interests of France? Or, for example, didn't the way in which the US left Afghanistan undermine the security of some other members of NATO?
Short of the legally binding guarantee by NATO, what other options for a settlement might be satisfactory for Russia?
Russia deeply values the status of neutrality that several countries in Europe maintain. Indeed, it would be difficult to dismiss the fact that the international standing of Finland, Austria or Switzerland would have been much lower if not for their policy of neutrality. Moreover, one may say that the security of these countries is even higher than the security of some member states of NATO. So why not consider an option of neutrality, for example, for Ukraine, Moldova or Georgia, buttressed by certain international treaties like it was in the case of Austria?
Another back-up option would be to consider any further theoretical expansion of NATO on the conditions that were applied to the territory of the former German Democratic Republic—i.e. that NATO integrated troops or NATO infrastructure is not deployed on this territory.
Alternatively, a further option could be to place a moratorium on a new membership, for example for 15-20 years, which would not undermine Article 10 per se. For example, Turkey now for 16 years is a candidate-country of the European Union but nobody in the EU pretends that it can become a member in the foreseeable future.
Mutual security concerns could be met if a significant complex of agreements is approved. Firstly, agreements could be made on military-to-military communication, on military drills and exercises, and on patrols of strategic bombers.
Secondly, there could be a NATO-Russia comprehensive agreement on the basis of well-known IncSea and dangerous military activities agreements.
Thirdly, there is scope for an agreement on an obligation not to deploy in NATO members, bordering Russia, any strike systems, either nuclear or conventional.
And fourthly, in the league of its own, there could be an agreement on a Russia-NATO legally binding moratorium on the INF land-based systems, both nuclear and conventional.
Finally, on Ukraine, it is often said that Ukraine is much weaker than Russia and has no ability to launch and sustain a large-scale offensive against Russia. This misses the point.
Russia is concerned about two things. First, that there is no guarantee that sooner or later a third country would not decide to sell to or deploy in Ukraine strike systems that will endanger Russia's security. Second, that Ukraine may attack not Russia but Donbas, like Poroshenko did in 2015, to try to solve the problem with military means and at the same time to try to involve NATO in military confrontation with Russia. This could be called a Saakashvili style of doing things.
It is unlikely that Russia will ever agree to restrain the movement of troops on its own territory, which would be quite humiliating. This would be a matter for a new CFE treaty if such a treaty is ever revived. Another question is what is considered "in proximity to the Ukrainian border"? At present, the deployment of most additional Russian troops, described by Western sources as "in proximity", is minimum 200-300 km from the border. Does it mean that Russian troops will be prohibited from approaching its own borders in proximity, for example, of 400-500 km?
Meanwhile, on the other side there are more than 100 thousand Ukrainian troops concentrated on the contact line with Donbas, and much closer to it than the distance between the Russian troops and the Russian border. It is interesting to note that maps, which Western media these days is so fond of printing and which show locations where Russian military forces are stationed or deployed on the territory of Russia, do not have any indication of Ukrainian troops disposition. What happens if Ukrainian troops receive orders to attack Donbas akin to orders that Saakashvili gave his troops in 2008 to attack Tskhinval? It is clear that Moscow will never let Kiev take Donbas by force destroying the whole edifice of the political process based on the Minsk-2 agreements, which, importantly, in 2015 became a part of the UN Security Council Resolution. The additional Russian troops deployments are intended to deter Kiev from attacking Donbas and they are not a harbinger of "invasion of Ukraine".
At present there are conflicting signals coming from all sides, which can be interpreted in many ways. Warmongers shout that diplomacy is a waste of time and that only muscle-flexing and even application of hard power will teach the other a lesson. Still, most top policymakers in Moscow, Washington and major European capitals seem to prefer further consultations and dialogue, both public and confidential. In the sphere of arms control in Europe and CBMs, on which there is an ample pool of expert recommendations, the US and NATO have let it be known that they are ready to talk seriously with Moscow.
The situations in the Baltic region and in the Black Sea region require urgent and lasting de-escalation. A compromise on the issue of further expansion of NATO should be reached in a way that satisfies both sides in spite of each having to make necessary concessions. A final imperative is that the US-Russia tracks on the future of strategic stability and cyber security should proceed unhindered. The P5 statement of January 2022 on preventing nuclear war and avoiding arms races needs to be followed by a P5 summit – the Russian proposal that was unanimously supported in 2020.
In summary, Western and Russian diplomats, both civil and military, need time to continue their work, which is of existential importance.
From our partner RIAC
In 2022, military rivalry between powers will be increasingly intense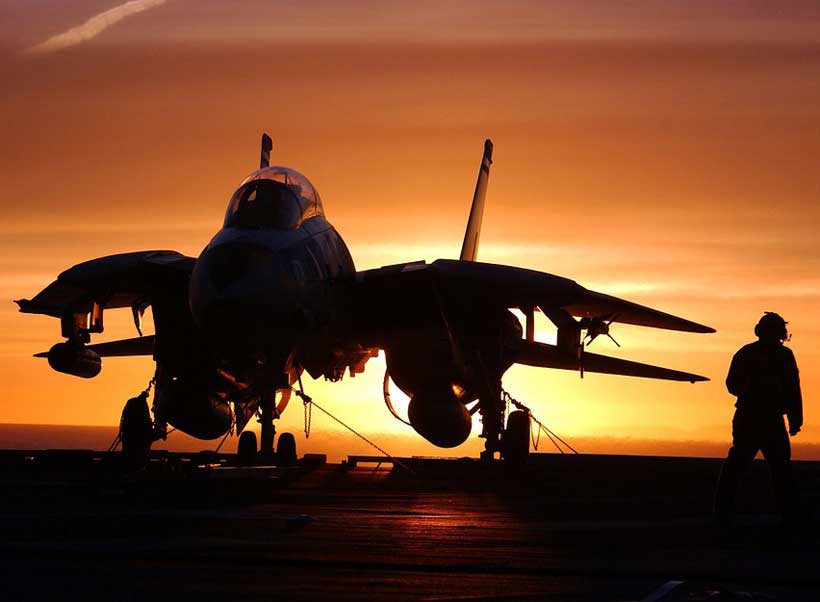 "Each state pursues its own interest's, however defined, in ways it judges best. Force is a means of achieving the external ends of states because there exists no consistent, reliable process of reconciling the conflicts of interest that inevitably arise among similar units in a condition of anarchy." – Kenneth Waltz,
The worldwide security environment is experiencing substantial volatility and uncertainty as a result of huge developments and a pandemic, both of which have not been experienced in a century. In light of this, major countries including as Russia, the United States, the United Kingdom, France, Germany, and India have hastened their military reform while focusing on crucial sectors. 2022 might be a year when the military game between big nations heats up.
The military competition between major powers is first and foremost a battle for strategic domination, and the role of nuclear weapons in altering the strategic position is self-evident. In 2022, the nuclear arms race will remain the center of military rivalry between Russia, the United States, and other major countries, while hypersonic weapons will become the focus of military technology competition among major nations.
The current nuclear weapons competition between major nations will be more focused on technological improvements in weapon quality. In 2022, the United States would invest USD 27.8 billion in nuclear weapons development. It intends to buy Columbia-class strategic nuclear-powered submarines and improve nuclear command, control, and communication systems, as well as early warning systems.
One Borei-A nuclear-powered submarine, two Tu-160M strategic bombers, and 21 sets of new ballistic missile systems will be ordered by Russia. And its strategic nuclear arsenal is anticipated to be modernized at a pace of more than 90%. This year, the United Kingdom and France will both beef up their nuclear arsenals. They aspire to improve their nuclear forces by constructing new strategic nuclear-powered submarines, increasing the quantity of nuclear warheads, and testing new ballistic missiles.
Russia will commission the Zircon sea-based hypersonic cruise missiles this year and continue to develop new hypersonic missiles as a leader in hypersonic weapon technology. To catch up with Russia, the US will invest USD 3.8 billion this year in the development of hypersonic weapons. Hypersonic weapons are also being researched and developed in France, the United Kingdom, and Japan.
Surviving contemporary warfare is the cornerstone of the military competition between major countries, and keeping the cutting edge of conventional weapons and equipment is a necessary condition for victory. In 2022, major nations including as Russia and the United States will speed up the upgrade of primary war equipment.
The United States will concentrate on improving the Navy and Air Force's weaponry and equipment. As planned, the US Navy will accelerate the upgrade and commissioning of weapons and equipment such as Ford-class aircraft carriers, Virginia-class nuclear-powered submarines, and F-15EX fighter jets, as well as develop a high-end sea and air equipment system that includes new aircraft carrier platforms and fifth-generation fighter jets.
Russian military equipment improvements are in full swing, with the army receiving additional T-14 tanks, the navy receiving 16 major vessels, and the aerospace force and navy receiving over 200 new or better aircraft. The commissioning of a new generation of Boxer armored vehicles in the United Kingdom will be accelerated. India will continue to push for the deployment of its first homegrown aircraft carrier in combat. Japan will also continue to buy F-35B fighter jets and improve the Izumo, a quasi-aircraft carrier.
The US military's aim this year in the domain of electromagnetic spectrum is to push the Air Force's Project Kaiju electronic warfare program and the Navy's next generation jammer low band (NGJ-LB) program, as well as better enhance the electronic warfare process via exercises. Pole-21, Krasukha, and other new electronic warfare systems will be sent to Russia in order to increase the automation of electronic warfare systems. The electronic warfare systems of the Type 45 destroyers, as well as the Type 26 and Type 31 frigates, will be upgraded by the United Kingdom. To build combat power, the Japanese Self-Defense Forces will continue to develop the newly formed 301st Electronic Warfare Company.
Around the world, a new cycle of scientific, technical, and military upheaval is gaining traction, and conflict is swiftly shifting towards a more intelligent form. Russia, the United States, and other major countries have boosted their investment in scientific research in order to win future battles, with a concentration on intelligent technology, unmanned equipment, and human-machine coordinated tactics.
This year, the US military intends to spend USD 874 million on research and development to boost the use of intelligent technologies in domains such as information, command and control, logistics, network defense, and others. More than 150 artificial intelligence (AI) projects are presently being developed in Russia.
This year, it will concentrate on adapting intelligent software for various weapon platforms in order to improve combat effectiveness. France, the United Kingdom, India, and other countries have also stepped up their AI research and attempted to use it broadly in areas such as intelligence reconnaissance, auxiliary decision-making, and network security.
In the scope of human coordinated operations, the United States was the first to investigate and has a distinct edge. The US intends to conduct the first combat test of company-level unmanned armored forces, investigate ways for fifth-generation fighter jets to coordinate with unmanned reconnaissance aircraft and drone swarms, and promote manned and unmanned warships working together on reconnaissance, anti-submarine, and mine-sweeping missions.
Russia will work to integrate unmanned equipment into manned combat systems as quickly as feasible, while also promoting the methodical development of drones and unmanned vehicles. Furthermore, France and the United Kingdom are actively investigating human-machine coordinated techniques in military operations, such as large urban areas.
Spotlight on the Russia-Ukraine situation
The United States of America and Russia have recently been at loggerheads over the issue of Ukraine.
Weeks ago the leaders of the two superpowers behind the Ukrainian situation convened a meeting on the crisis. Although they both drew a clear line between them during the meeting, they made no political commitment, thus showing that the political chess game surrounding Ukraine has only just begun.
In what was seen as a "frank and pragmatic" conversation by both sides, President Putin made it clear to President Biden that he was not satisfied with the implementation of the February 11, 2015 Minsk-2 Agreement (which, besides establishing ceasefire conditions, also reaffirmed arrangements for the future autonomy of pro-Russian separatists), as NATO continues to expand eastward. President Biden, in turn, noted that if Russia dared to invade Ukraine, the United States of America and its allies would impose strong "economic sanctions and other measures" to counterattack, although no US troop deployments to Ukraine were considered.
Although they both played their cards right and agreed that they would continue to negotiate in the future, the talks did not calm down the situation on the Ukrainian border and, after the two sides issued mutual civilian and military warnings, the future development on the Ukrainian border is still very uncertain.
Since November 2020 Russia has had thousands of soldiers stationed on Ukraine's border. The size of the combat forces deployed has made the neighbouring State rather nervous.
The current crisis in Ukraine has deepened since the beginning of November 2021. Russia, however, has denied any speculation that it is about to invade Ukraine, stressing that the deployment of troops on the Russian-Ukrainian border is purely for defensive purposes and that no one should point the finger at such a deployment of forces on the territory of Russia itself.
It is obvious that such a statement cannot convince Ukraine: after the 2014 crisis, any problems on the border between the two sides attract attention and Ukraine still has sporadic conflicts with pro-Russian separatists in the eastern part of the country.
Firstly, the fundamental reason why the US-Russian dispute over Ukraine is hard to resolve is that there is no reasonable position or room in the US-led European security architecture that matches Russian strength and status.
Over the past thirty-two years, the United States of America has forcibly excluded any reasonable proposal to establish broad and inclusive security in Europe and has built a post-Cold War European security framework that has crushed and expelled Russia, much as NATO did when it contained the Soviet Union in Europe in 1949-1990.
Moreover, Russia's long cherished desire to integrate into the "European family" and even into the "Western community" through cooperation with the United States of America – which, in the days of the impotent Yeltsin, looked upon it not as an equal partner but as a semi-colony – has been overshadowed by the resolute actions of NATO, which has expanded eastward to further elevate its status as the sole superpower, at least in Europe, after its recent failure in Afghanistan.
Maintaining a lasting peace after the great wars (including the Cold War) in the 20th century was based on treating the defeated side with tolerance and equality at the negotiating table. Facts have shown that this has not been taken on board by the policy of the United States of America and its Western fawners and sycophants. Treating Russia as the loser in the Cold War is tantamount to frustrating it severely and ruthlessly, thus depriving it of the most important constituent feature of the post-short century European security order.
Unless Russia reacts with stronger means, it will always be in a position of defence and never of equality. Russia will not accept any legitimacy for the persistence of a European security order that deprives it of vital security interests, wanting to make it a kind of protectorate surrounded by US-made nuclear bombs. The long-lasting Ukrainian crisis is the last barrier and the most crucial link in the confrontation between Russia, the United States of America and the West. It is a warning to those European countries that over the past decades have been deprived of a foreign policy of their own, not just obeying the White House's orders.
Secondly, the Ukrainian issue is an important structural problem that affects the direction of European security construction and no one can afford to lose in this crisis.
While Europe can achieve unity, integrity and lasting peace, the key challenge is whether it can truly incorporate Russia. This depends crucially on whether NATO's eastward expansion will stop and whether Ukraine will be able to resolve these two key factors on its own and permanently. NATO, which has continued to expand in history and reality, is the most lethal threat to security for Russia. NATO continues to weaken Russia and deprive it of its European statehood, and mocks its status as a great power. Preventing NATO from continuing its eastward expansion is probably the most important security interest not only of Russia, but also of European countries with no foreign policies of their own, but with peoples and public that do not certainly want to be dragged into a conventional war on the continent, on behalf of a country that has an ocean between Europe and itself as a safety belt.
The current feasible solution to ensure lasting security in Europe is for Ukraine not to join NATO, but to maintain a permanent status of neutrality, like Austria, Finland, Sweden, Switzerland, etc. This is a prerequisite for Ukraine to preserve its territorial integrity and sovereignty to the fullest extent possible, and it is also the only reasonable solution for settling the deep conflict between Russia and the United States of America.
To this end, Russia signed the aforementioned Minsk-2 Agreement of 2015. Looking at the evolution of NATO over the past decades, however, we can see that it has absolutely no chance of changing a well-established "open door" membership policy.
The United States of America and NATO will not accept the option of a neutral Ukraine, and the current level of political decision-making in the country is other-directed. For these reasons, Ukraine now appears morally dismembered, and bears a striking resemblance to the divided Berlin and the two pre-1989 Germanies. It can be said that the division of Ukraine is a sign of the new split in Europe after Cold War I, and the construction of the so-called European security – or rather US hegemony – ends with the reality of a Cold War II between NATO and Russia. It must be said that this is a tragedy, as the devastating consequences of a war will be paid by the peoples of Europe, and certainly not by those from New England to California.
Thirdly, the misleading and deceptive nature of US-Russian diplomacy and the short-sightedness of the EU, with no foreign policy of its own regarding the construction of its own security, are the main reasons for the current lack of mutual trust between the United States of America – which relies on the servility of the aforementioned EU – and Russia, terrified by the nuclear encirclement on its borders.
The United States took advantage of the deep problems of the Soviet Union and of Russia's zeal and policies for the self-inflicted change in the 1990s – indeed, a turning point – at the expense of "verbal commitment" diplomacy.
In 1990, on behalf of President George H. W. Bush's Administration, US Secretary of State Baker made a verbal promise to the then Soviet leader, Mikhail Gorbachev, that "upon reunification, after Germany remaining within NATO, the organisation would not expand eastward". President Clinton's Administration rejected that promise on the grounds that it was its predecessor's decision and that verbal promises were not valid, but in the meantime George H. W. Bush had incorporated the Baltic States into NATO.
In the mid-1990s, President Clinton indirectly made a verbal commitment to Russia's then leader, the faint-hearted Yeltsin, to respect the red line whereby NATO should not cross the eastern borders of the Baltic States. Nevertheless, as already stated above, President George H. W. Bush's Administration had already broken that promise by crossing their Western borders. It stands to reason that, in the eyes of Russia, the "verbal commitment diplomacy" is rightly synonymous with fraud and hypocrisy that the United States of America is accustomed to implementing with Russia. This is exactly the reason why Russia is currently insisting that the United States and NATO must sign a treaty with it on Ukraine's neutrality and a ban on the deployment of offensive (i.e. nuclear) weapons in Ukraine.
Equally important is the fact that after Cold War I, the United States of America, with its mentality of rushing to grab the fruits of victory, lured 14 small and medium-sized countries into the process of expansion, causing crises in Europe's peripheral regions and artfully creating Russophobia in the Central, Balkan and Eastern European countries.
This complete disregard for the "concert of great powers" – a centuries-old principle fundamental to ensuring lasting security in Europe – and the practice of "being penny wise and pound foolish" have artificially led to a prolonged confrontation between Russia and the European countries, in the same way as between the United States of America and Russia. The age-old trend of emphasising the global primacy of the United States of America by creating crises and inventing enemies reaffirms the tragic reality of its own emergence as a danger to world peace.
All in all, the Ukraine crisis is a key issue for the direction of European security. The United States will not stop its eastward expansion. Russia, forced into a corner, has no other way but to react with all its might and strength. This heralds Cold War II in Europe, and lasting turmoil and the possible partition of Ukraine will be its immutable destiny.
The worst-case scenario will be a conventional war on the continent between NATO troops and Russian forces, causing millions and millions dead, as well as destroying cities. The war will be conventional because the United States would never use nuclear weapons – but not out of the goodness of its heart, but out of fear of a Russian response that would remove the US territory from the NBC security level.
To the point that that we will miss the good old days of Covid-19.