Iran, China and the Djibouti experience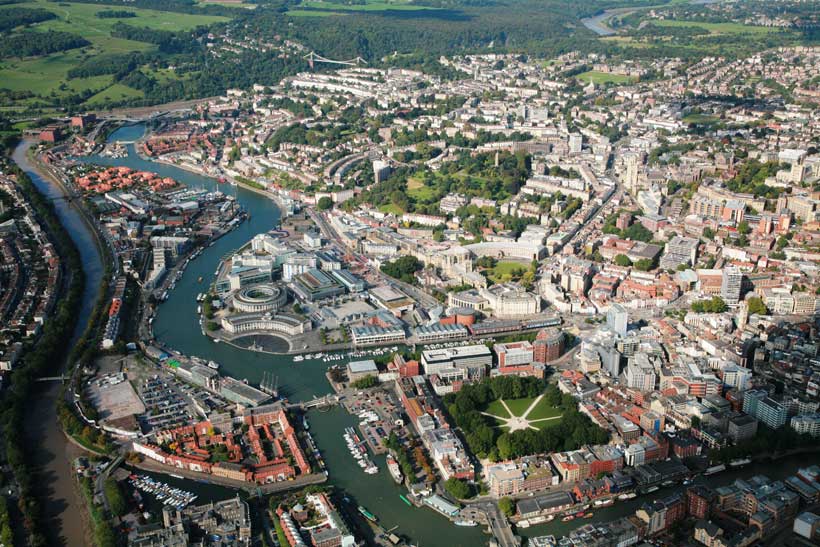 With the escalation of US sanctions against Iran after the withdrawal of Donald Trump from the nuclear deal between two countries and lower oil prices in world markets, Iran's oil revenues, which is the main source of its income, have fallen sharply and has increased inflation and recession in the country. To deal with such problems; Iran is seeking new incomes to expand its cooperation with China and is currently seeking to finalize a 25-year trade cooperation agreement with China.
However, for China, this is an opportunity to consolidate its economic influence in Iran more than before, and more importantly, it may be able to overcome the new trinity of power, which includes India, the United States, and China.
China and India have long sought to expand their markets in Asia. China has already found a place in the markets and politics of the African continent.
China's is drowning developing countries in debt and. It has had successful responses in countries such as Djibouti and Sri Lanka, and here is a brief look at China's experience in Djibouti. Where China established its first foreign military base.
The Djibouti experience can give us a prospect of the Iran-China agreement. Djibouti is a small country with a population of nearly one million people located in an area called the Horn of Africa. Djibouti is close to the Middle East, located on energy transit routes and on the shores of the Bab al-Mandel Sea, all of which have made the country geopolitically attractive to the west and east.
On January 8, 1979, China and Djibouti signed an agreement. Since then, China has offered its aid projects to Djibouti in the form of building a stadium, a monument, housing projects, a foreign office building, and several other projects.
Cooperation between the two countries began in 1982, and by the end of 2002, 478 cooperation agreements had been signed. Chinese companies like "the China Civil Engineering Construction Corporation (CSCEC)", "the China Civil Engineering Construction Corporation", and some other Chinese companies have involved in the Djibouti projects.
In 1998, China and Djibouti signed a trade agreement between the Government of the People's Republic of China and the Government of the Republic of Djibouti. The deal increased trade between the two countries to $ 49.83 million in 2002, of which $ 49.81 million was China's exports and
$ 20,000 was Djibouti's exports.
Two months after the opening of the port of Durala, China and Djibouti celebrated again for the completion of another building: China's first military base outside the country, just a few kilometers from the port of Doraleh. Doraleh military facility built for the People's Liberation Army (PLAN) navy It is also reported that at least one of the port docks is used exclusively by the Chinese. PLAN is now able to overlook one of the world's most important trade zones: the Gulf of Aden and the Strait of Bab al-Mandeb, where it is estimated that up to 20% of world trade passes from there.
According to the Africa Report, Djibouti's spending on port and rail projects is estimated at $ 12 billion, while the country's GDP in 2017 was only $ 1.85 billion. This variance prompted the IMF to warn about debt stability in the country.
In 2018, Djibouti President Ismail Omar Guelleh called the Djibouti International Free zone, a $ 3.5 billion Chinese-funded investment, the hope of thousands of job seekers.
"Yes, our debt to China is 71% of our GDP," Djibouti Foreign Minister Mohammad Ali Youssef said in a phone interview during a meeting in New York."But we needed that infrastructure. It was natural that we increased our cooperation with China; Neither the United States nor Europe was ready to build the infrastructure we needed. We are looking for the progress of the country and the well-being of the people."
In 2019, the ratio of the country's total debt to its GDP exceeded 100%. A large portion of these debts was created by China to improve its ports and various investments. Djibouti's debt to China exceeded what Djibouti could afford it.
Critics of Chinese debts claim that vulnerable and developing countries fall into China's debt trap, emptying government coffers and creating a generation of taxpayers with giant bills, and In case of non-repayment of debts, Chinese banks will take ownership and control of their structures at strategic points.
Although African governments deny such an occurrence; This is what happened in Sri Lanka. In 2017, Sri Lanka gave the Chinese a large port after failing to pay its debt to them. The Sri Lankan government borrowed $ 1.5 billion from China to develop the port of Hambantota, which failed to repay, and to reduce its debt burden, provided it to China under a 99-year contract, and the company took over the port. CMport is; The same company that contracted to build the port of Doraleh!
Chinese merchants own a 23.5 percent share in a Djibouti holding company related to the Durala port terminal, including the Doraleh dry port and the Doraleh multi-purpose port, the latter of which was built with a $ 580 million loan from the Chinese company Eximbank.
Overall, according to research by Ernst & Young, Chinese companies doubled their investment between 2014 and 2018, spending $ 72.2 billion.
According to Johns Hopkins analysis, African countries have borrowed about $ 130 billion from China since 2000, and the amount of loans has tripled since 2012.
Djibouti officials, however, have always indicated that they have a good ability to repay their loans and will maintain control over these ports.
The head of the Djibouti Ports Fund, Abu Bakr Omar Hadi, said the money came mainly from China, but that we had our assets.
Of course, Djibouti cannot be compared to Iran because Djibouti does not have the capabilities of Iran for monetization and even needs to import to supply its basic needs. While Iran has great potential in many fields like energy, agriculture, tourism, and the like, these days all of these capabilities are overshadowed by unprecedented political relations and unprecedented sanctions, and as Iran's hostility to the West deepens, it's become more possible for Iran to trapped in Eastern debt.
Sudan Normalize Ties with Israel: A "New Stab in the Back" For the Palestinians?
Less than three months President Donald J. Trump has brokered a peace agreement between Arab-Muslim nation and Israel. Sudan have confirmed will normalize relations with Israel, ending decades of fierce hostility, through mediation by the United States (US). The normalization plan was announced after talks between the Prime Minister (PM) of Sudan, Abdalla Hamdok, with US President Donald Trump and Prime Minister of Israel, Benjamin Netanyahu on October 23, 2020.
Sudan become the fifth Arab country to normalize relations with Israel. It is known that Egypt, Jordan, the United Arab Emirates (UAE), and Bahrain have previously reached a peace agreement with Israel. The expansion of the Abraham Accords to include Sudan relations with Israel is a significant step that will further enhance Israel's security and create opportunities for the Arab nation and Israel to deepen their economic ties and improve the lives of their people.
Since 1948, when the Arab nation start the war that birthed Israel, Israel's relationship with Sudan has been difficult. Moreover, when Omar al-Bashir's regime was hosting Osama bin Laden in Khartoum, The US put Sudan as one of the lists of state sponsors in 1993. In 2009, Sudan's ties with Iran were seen by Israel as a means for Hamas, in the Gaza Strip, to receive arms from Iranian militias. As recently as 2012, Israel was blamed by Sudan for bombing a weapons factory in Yarmouk.
Normalization with Israel as One of the Efforts for Sudan Economic Recovery After Planned US Terror Delisting
A ties normalization deal with Israel could be an opportunity for Sudan's economic recovery post-US terror delisting. Sudanese officials were expected to meet with U.S. representatives and discuss two major concerns – a peace deal with Israel and Sudan's removal from a US list of state sponsors of terrorism.
Trump has informed Congress of his intent to formally rescind Sudan's designation as a State Sponsor of Terrorism, in fulfillment of this agreement, Sudan have to transfer $335 million into an escrow account for these victims and their families. The governor of the Sudan Central Bank, Mohammed al-Fatih Zainelabidine, told a press conference that the authorities agreed to pay compensation of US $ 335 million for victims of the 1998 bombings of the US embassies in Kenya and Tanzania. The bomb attacks were carried out by the Al-Qaeda network while the late Osama bin Laden was living in Sudan.
Sudan's entry into the list has presented obstacles to seek debt relief and foreign loans from International Monetary such as World Bank and IMF. The impact of the US list of state sponsors of terrorism, given a near isolation from the international community, thus all Sudan needs to remove from the list. Since listed by the US, Sudan has been dealing with a deteriorating economic crisis for years. In September 2020, Sudan's inflation hit almost 170 percent, which coincided with the pandemic. The US naming of Sudan as one of the sponsors for terrorism has been a nightmare for the country's longtime economic woes, as foreign investment in Sudan and its trade with other countries have been largely restricted. Thus, removing Sudan from the list of countries sponsoring terrorism will pave the way for the country's reintegration into the global economy after being isolated for nearly three decades.
Removing from the US list of state sponsors of terrorism will not be enough unless Sudan implements very serious socio-economic reforms. Even if Sudan gets what it wants such as financial assistance, Sudan cannot solely rely on external relief to get out of its economic quagmire. Thus, Sudan's decision to normalize with Israel was a big step to get out of its economic crisis. Different cases from the UAE and Bahrain's rapprochement with Israel is a mutual hostility towards Iran, Sudan, which does not share their regional concerns, is to make the normalization deal as one of the efforts for Sudan economic recovery post-Sudan's removal from a US list of state sponsors of terrorism.
According to the World Bank Report, that emphasizes the need for a sectoral focus, as agriculture is expected to pay a bigger role in Sudan's economy in the foreseeable future in the absence of dominant resource-based exports. By Increasing agriculture productivity through a set of policy changes in the areas of centralized markets, subsidies, and the promotion of fertilizer usage. In addition, the both of Sudan and Israel agreed to begin economic and trade relations, with an initial focus on agriculture as well as in agriculture technology, aviation, migration issues, and other areas for the benefit of the two countries. Agriculture plays a crucial role in the economy of developing countries and provides the main source of food, income, and employment to their rural populations. Thus, it will help for Sudan's economic recovery post Sudan's removal from a US list of state sponsors of terrorism.
Iran and Palestine's Response to Normalization of Relations between Sudan and Israel
Palestine rejects and strongly condemns the plan to normalize relations between Sudan and Israel which is mediated by the US. Palestinian President Mahmoud Abbas stated that Palestine rejects the agreement to normalize relations with the Israeli occupation state that seizes Palestinian land. Meanwhile, Hamas also stated that Sudan's actions to normalize relations with Israel could harm the Palestinian people and their struggle, and even endanger Sudan's national interests. Previously, Palestinians also conveyed their rejection and criticism of the agreement to normalize relations between the United Arab Emirates (UAE) and Bahrain with Israel. The peace agreement between the UAE, Bahrain and Israel signed in Washington DC, last month was described by the Palestinians as "treason".
Iran Foreign Ministry describes the US proposal to Sudan as "shameful" and described a U.S.-brokered Sudan-Israel deal to normalize ties as "phoney" Sudan relations with Iran is actually complicated, after the storming of the Saudi Arabian Embassy in Tehran and its consulate in Mashhad in 2016, Sudan was cutting diplomatic ties with Iran.
After Sudan, which country does Trump expect to have a relationship with Israel?
President of the United States (US), Donald Trump, hopes that Saudi Arabia will soon establish ties with Israel. President Trump has at least five countries that want to normalization the deal with Israel. Although Trump did not mention any other countries, there is some speculation about Oman and Mauritania are among the other countries in the region that have been tipped to normalize ties. The United States will continue to stand with the people of the region as they work to build a brighter, more hopeful future.
Used vehicles get a second life in Africa – but at what cost?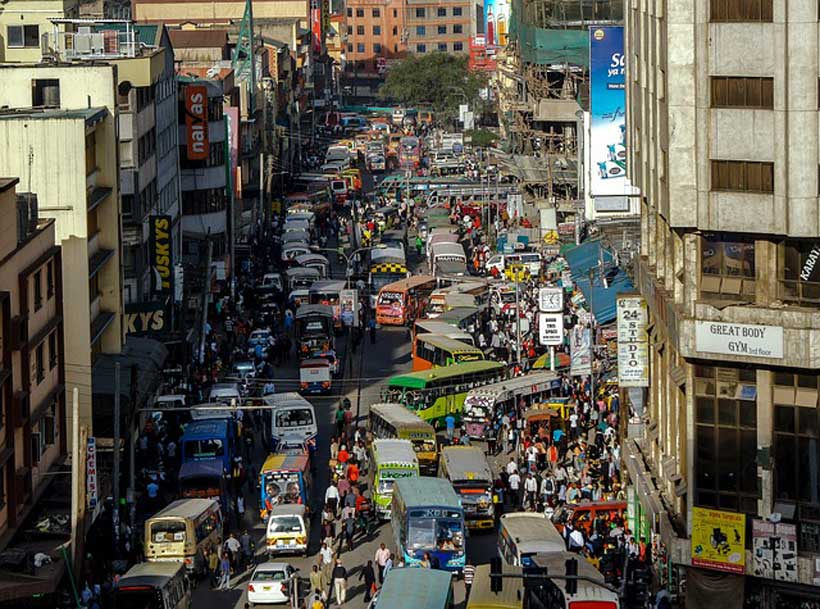 John Mwangi's 22-year-old car is his lifeline. His run-down Toyota saloon not only ferries him around the streets of the traffic-congested Kenyan capital, Nairobi, but is also his main source of revenue.
Resting against its open boot, surrounded by fresh pumpkins, sweet potatoes and other vegetables, a smiling Mwangi, 34, explained how it has transformed his life. Thanks to this unlikely saviour, he is now a trader, shopkeeper and entrepreneur.
"I have changed to a career as a businessman. I use my car to sell foodstuffs. I go to the village, buy food and then I come here and sell it," he said, gesturing around a market in Nairobi.
Mwangi is not alone. Across Africa, and much of the developing world, used cars, minibuses and vans imported from abroad are changing people's lives. But they come with a high and growing global price tag.
Entitled Used Vehicles and the Environment: A Global Overview of Used Light-Duty Vehicles – Flow, Scale and Regulation, the report details how the global fleet of light-duty vehicles will double by 2050. Some 90 per cent of this growth will take place in low- and middle-income countries. Of the 146 countries studied in the UNEP report, about two-thirds have "weak" or "very weak" policies regulating the import of used vehicles. Many of the imported vehicles would not be allowed to circulate on the roads of exporting countries.
"Countries have to stop exporting vehicles that are no longer roadworthy, and fail environment and safety inspections while importing countries must adopt up-to-date regulations," said Rob de Jong, report author and Head of Transport at UNEP.
Vehicle emissions are a prime source of small particulates and nitrogen oxides, which cause urban air pollution. Globally, vehicles are responsible for 25 per cent of energy-related greenhouse gas emissions.
UNEP is calling on both exporting and importing countries to regulate the trade and eliminate a range of abuses. It stresses that a regulated trade can have several positive impacts, improving the lives of many people and boosting prosperity.
Landmark new rules
UNEP's report comes after 15 African countries announced strict new rules for vehicle emissions and fuel efficiency. The directives, issued by the Economic Community of West African States, with UNEP support, bar the import of light-duty vehicles more than five years old and aim to double the efficiency of cars by 2030.
The rules are a milestone in slashing greenhouse gas emissions in a region that is home to about 400 million people, where many vehicles are past their prime. The Gambia, for example, imports vehicles on average 18.8 years old, while a quarter of those imported by Nigeria are nearly 20 years old.
Africa is the ultimate destination for some 40 per cent of used light-duty vehicles, like the one owned by Peter Karanja Njuguna. He ferries passengers around Nairobi in an old 14-seat Nissan minibus pumping out exhaust fumes from dawn to dusk. He says he does not know the exact age of his vehicle but reckons it is between 10 and 15 years old. It cost $3,000 and anything newer would have been outside his budget. He says the catalytic converter, which contains platinum, was removed before it was exported.
"They remove those things that are not necessary for the way we use them here. They just leave the basic stuff," he explained. "It is cheapish to buy but expensive to maintain. But it pays for itself within two years and gives me an income."
Poor quality used vehicles can lead to more road accidents, which kill an estimated 1.25 million people each year. Africa has the world's highest road traffic fatality rates with 246,000 deaths occurring annually, a number projected to rise to 514,000 in 2030, according to the World Health Organization.
Improvements down the road
The issue of faulty vehicles is catching the attention of exporting countries. The Netherlands – one of the largest used vehicle exporters to Africa – studied used European vehicles being exported through their ports and found that many vehicles, mainly destined for West Africa, were between 16 and 20 years old, fell below European Union emission standards and did not have a valid roadworthiness certificate at the time of export. The Netherlands is developing policies to improve the quality of used vehicles while addressing the issue with other European countries.
UNEP's report also showed that countries, such as Morocco and Mauritius, that had implemented far-sighted policies gained access to high-tech vehicles, like hybrid and electric cars, at affordable prices.
It is time to end the illegal sanctions on Zimbabwe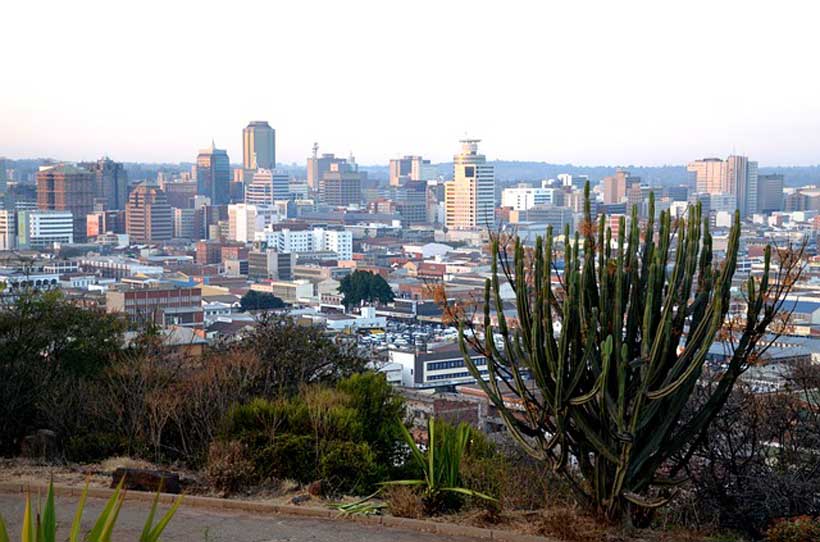 At the UN General Assembly (UNGA), African Leaders signalled to the West that it is high time to end the illegal sanctions that have been crippling Zimbabwe for over two decades.
The current Chairman of the African Union, South African President, Cyril Ramaphosa, led the call which was subsequently echoed and strongly endorsed by the Heads of State of Namibia, Kenya, Tanzania, Rwanda and others in their respective addresses to the General Assembly.
I am immensely grateful for this support. Indeed, it could not be more timely. Our African partners understand that a better Africa equals a better world. But, the continent is facing unprecedented challenges. Coronavirus has significantly exacerbated already existing health, economic and food-security challenges on a scale not seen for more than one hundred years. Sadly, for African nations, coronavirus is just one additional burden to be borne: on top of devastating droughts, locust infestations of biblical magnitude and relentless floods.
The West often expects so much from our nations, and world leaders often analyse us through the lens of their own success. But, in doing so they are only adding to the suffering of millions of Africans.
When President Emmerson Mnangagwa won the election in 2018, he pledged to bring about change, to forge a new relationship with the citizens of Zimbabwe and with the nations of the world.
In the face of endless criticism, we have made and we continue to make significant progress. Most recently, we achieved closure on the long-outstanding issue of compensation to farmers whose land was acquired during the Land Reform Programme of the late 90's and early 00's. The sum of US$ 3,5 billion, for improvements effected to the land prior to its acquisition, was agreed-upon by way of negotiations between government and the farmers.
Elsewhere, we repealed two antiquated laws (AIPPA and POSA). We passed a new Freedom of Information Act, and draft legislation to address the Constitutional requirement for an Independent Complaints Mechanism will shortly be tabled before Parliament. Other constitutional amendments designed to further modernise and open up government are already before Parliament.
The reformed Zimbabwe Anti-Corruption Commission has received global plaudits, with some notable and important arrests, including two sitting cabinet ministers. The "audit of the rich", currently being undertaken, is expected to yield further fruits of transparency and accountability.
We have also initiated the most ambitious set of privatisations in the history of Zimbabwe, with 43 of Zimbabwe's 107 state-owned enterprises earmarked for reform.
We know these reforms are essential if we are to show the world that we are changing our nation's trajectory. We want to be more open, to grow our economy, to strengthen our public services, to improve the lives of our citizens and we want to play a positive part in the globalised world.
We acknowledge that we still have a long way to go but we are resolute in our determination to modernise Zimbabwe. Even in the midst of the shattering economic impact of COVID-19, we are committed to the path of reform.
I believe the new Zimbabwe has shown sincerity in its willingness to compromise with the West. However, rather than less criticism and an easing of sanctions, we have in fact faced more pressure from the United States. Those who believe these so-called 'targeted' measures only hurt the rich and powerful, are profoundly mistaken. The UN recognises that economic sanctions have worsened existing inequalities. They have crippled our banking sector and have negatively impacted upon the performance of businesses both large and small. Our exclusion from lucrative trade benefits afforded under the Africa Growth and Opportunity Act (AGOA), in particular, is holding back our entrepreneurial potential.
Sanctions, and the enhanced country-risk factor they generate, have also made it close to impossible to attract meaningful foreign investors from the West. And a lack of foreign exchange continues to impinge on the very basics of economic life, from raw materials to life-saving drugs.
Our request to the West is very simple: end these sanctions, allow us to respond more comprehensively to the coronavirus pandemic and support us on our journey towards a new Zimbabwe. The desire to squeeze us into a corner serves only to maintain unjustified isolation from the West, to foster negative sentiment towards those who punish us and, most importantly, to perpetuate the suffering and privation endured by our already hard-pressed people.
A better Zimbabwe results in a better Africa and a better world.
It is time to end the illegal sanctions on Zimbabwe.