What Does Beijing's Wolf-Warrior Diplomacy Mean for Moscow?
Moscow wishes to remain a "non-regional power" in the "Indo-Asia-Pacific" region (IAPR) – it wants to maintain commonly held perceptions of itself as a non-threat to the region's security and economic structure; and it frequently notes that it has no ulterior motives in changing said structure.
However, with Beijing increasingly threatening sanctions and retaliation against those who oppose it's economic/political practices, violating sovereign waters in the South China Sea (SCS), and continuing on with the extortionary Belt-and-Road Initiative (BRI), Moscow's neutrality may be brought into question. China's recent actions in the SCS and on the Line of Actual Control with India – courtesy of Beijing's nationalistic, "wolf-warrior" policy – have brought it in greater conflict with the international community; a conflict that will also extend to Russia.
Wolf Warrior: Undercutting Moscow's Great Power Status
While Moscow has calibrated its position on the "Indo-Pacific" in congruence with that of Beijing's, i.e. it is a redundant conception designed to exclude/contain China, challenge inherent regionalism, and prop up US allies and interests, Beijing's continued use of aggressive economic and territorial policies may test this position in the immediate future.
This is because Moscow's approach to the region is based on three interests – its ambitions to maintain 'great-power' status, its need to balance a growing US military presence, and its desire to cultivate greater economic ties with Southeast Asia. Unfortunately, it would seem that only one of these interests is fulfilled by siding with Beijing, that of countering US military presence. Moreover, the other interests – remaining a neutral great power, and developing greater economic relationships with Southeast Asia, are directly obstructed by Beijing's wolf-warrior diplomacy.
By siding with Beijing on all fronts, or even remaining silent on these trespasses, not only is Moscow undercutting its image a "great-power", it also brings itself directly in conflict with Beijing, and antagonises its relationships with IAPR members such as India and ASEAN. E.g. against the Indo-Pacific, Moscow continues to regard the Indian Ocean and India as supernumerary to the IAPR question (something may have to reconsider in light of recent events); China's territorial claims in East Asia have a direct impact on Moscow's navigation of its own territorial disputes with Japan and South Korea; Russian infrastructure projects in the SCS are stymied due conflicting China-ASEAN territorial claims.
The Economics of Being in Beijing's Shadow
On the economic front, Moscow has made use of the 'Greater Eurasia' mission centred on Russian-led economic multilateralism, with itself as a net-energy provider, physically as a conduit between Asia and Europe, and as an arms supplier. Among a number of highway, railway, sea-port, oil-rig infrastructure projects, two key ones are the Eastern Siberia-Pacific Ocean Pipeline network, and the Trans-Korean Railway system. With these projects, Moscow hopes to create trans-regional connectivity with Russia at the centre, beginning in the Russian Far East and Siberia, and ending in Europe.
Arms sales are a major contributor to Russia's image and economic advantages in the region; 60 percent of all arms purchased between 2014-18 in Southeast Asia were of Russian origin. In exchange for these sales, Moscow wishes to not only develop greater security cooperation in maritime, anti-piracy/terrorism and intelligence fields, but also directly barter the development of cooperative economic zones and other energy projects.
Unfortunately, the absence of appropriate funding, political will, and wider international interest, Greater Eurasia found itself tied, almost subservient to Beijing's BRI; an initiative that in itself is being challenged by both participants and non-parties. This spells not only the death knell of a "Russia-led" multilateralism, but also the strategic autonomy required by the Kremlin to maintain 'great-power' status.
Such is Beijing's shadow, that even individual deals with Vietnam and the Philippines for oil/gas exploration are viewed as contentious, e.g. Chinese fishing militias blocked Vietnamese and Rosneft workers from continuing oil-rig work in the Vanguard Bank in 2019, after Beijing warned Moscow not to do so in 2018.
And finally, while the economic field is already dominated by Beijing's commercial imperialism and the BRI, Russian arms sales also come into direct competition with China's growing defence export industry. It is yet another space, where the highly unequal partnership between Moscow and Beijing may spell poor crops for the former.
Normative Dilemma and Medium-Term Concerns
Many of the countries that Russia holds as gateways to the region – Japan, South Korea and ASEAN members – are in conflict with Beijing's territorial claims and economic imperialism; some directly under threat, others within the US-China dilemma.
Even though the Russia-US relationship has deteriorated over the years, essentially forcing a de facto, long-term Russia-China commitment, Moscow must realise that this relationship is harmful to its own interests. If Moscow's aims are to remain autonomous and neutral, and develop greater diplomatic and economic relationships in the region, an approach based on Chinese influence or within its shadow will permanently taint those aims. No longer will Russia be viewed as a non-regional power, even its attempts to wean away from Euro-centric trade will be choked by international controversy and resistance to Beijing's influence.
On the security front, analysts in the Kremlin are also taking cognisance of the fact that Russia's current position may require it to actively participate in a medium-term US-China conflict; something that would not only strain its own limited resources and hamper the revitalisation of the Eastern Military District and modernisation of the Pacific Fleet, but also its relationship with Southeast Asia.
Conclusion
Moscow's normative approach to the IAPR, its economic outreach to Southeast Asia, its 'Greater Eurasia' project, its desire to effectively balance US and allied presence, all are now under threat due to China's belligerency. The question though remains – how long will it take Moscow to pull away from Beijing's influence? The economic and security implications of pivoting support away from China, would be massive in Russia; the cost of losing amenable economic ties with Beijing, and a cohesive bulwark against US presence would be enormous.
Barring the issues of Hong Kong and Taiwan (issues that it will never take up), Moscow's desire to retain good-will and productive partnerships in Southeast Asia will however in the long-term, come under great duress due to China's nationalistic and belligerent foreign policy in the IAPR.
The Global (Dis) Order Warfare: The Chinese Way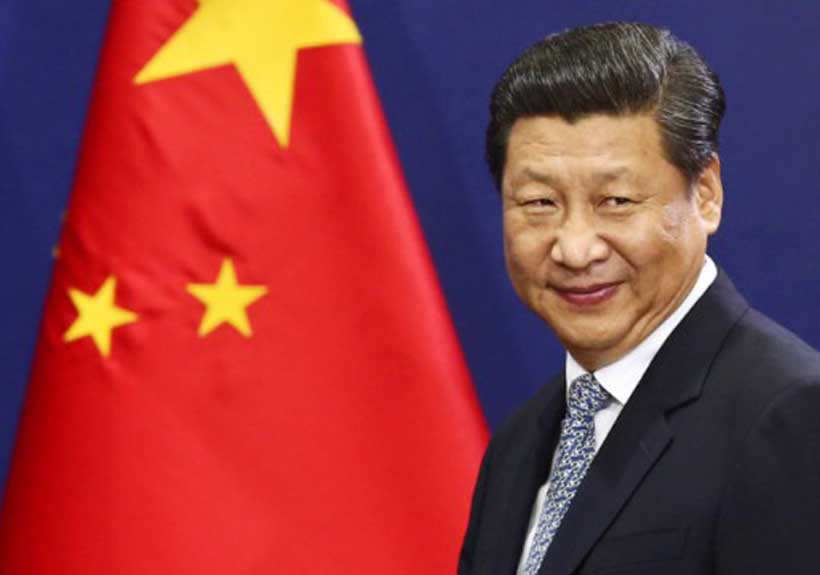 Since the ascension of Xi Jinping, two important developments have come to dominate the global headlines. One, the so-called wolf diplomacy of China has been on the forefront of global political relations and two, there has been a huge spurt in Chinese efforts to use disinformation and espionage, as a part of its global diplomatic-strategic plans to destabilise countries who it sees as rival or a threat, in more than one ways.
Suddenly, there are instances of greater violence, instability and conflict in countries and regions that could be considered as political/economic/military rivals or likely competitors to China. In the US, FBI has reported an increase of 1300 percent in economic espionage investigations with almost 90 percent cases having a Chinese military/government background. On an average, the US has reported registering of a new counter espionage case against China, every 12 hours. A recent report suggested the operation of about 250 MMS Chinese spies in Brussels, the capital of European Union.
In Australia that has a continuing run-in with China in recent times, there have been instances of Chinese overt/covert interference in political/economic domain. In the UK, a highest level confirmation came in from the Home Secretary Priti Patel that confirmed the MI5 report of a Chinese government agent working in the British parliament to subvert democratic process and promote Chinese interests.
In India in particular which is virtually in a state of no-peace, no-war with China for the last 21-months, following a bloody conflict at Galwan (in which 20 Indian and 44 Chinese soldiers killed, though Chinese did not accept casualties for a long time.), the situation is quite favourable to the massive Chinese interference. The Modi-led Indian government is working at a furious pace on various fronts, economic, political, diplomatic and strategic. And that is something that is not convenient to Chinese interests.
The Chinese since 1950s have been used to an Indian government, timid and submissive and more receptive to their interests than protecting national interests of India. A big example of this self-defeating, servile and pro-communist mental make-up has been the Nehru's support to China for a permanent UNSC seat, even in 1963 after the Indo-China war in the previous year. Successive governments since then have been following the same thinking and policy in the name of 'continuation of foreign policy', irrespective of changes in the government.
Hence, when Doklam happened in 2017 and Indian government for a change, showed courage and stood up against the 'self-proclaimed super power China' to protect the territories of a friendly Bhutan, the middle kingdom got the shock of the decade. It was used to have a southern neighbour who in spite of decades of supporting terrorism in country's north-east, supporting Pakistani terrorism, never faced China head-on. And that brought about a change in the Chinese perception and strategic calculations vis-à-vis India.
Since Doklam face-off between India and China, the latter has been playing all games with the clear objective of preventing its rise in the word order. For reasons better known to European politicians, for some years there has been no effort from their side to compete and prevent China from spreading its aggressive strategic-diplomatic policies around the world.
Its genesis could be seen in the passive Obama-led US policy of playing a second fiddle to China. No wonder, during the eight years of Obama administration, China was not only able to strengthen its politico-strategic grip over parts of Asia and Africa but came very close to attack Taiwan. Had it not been the sudden deterioration of US-China relations during the Trump era, probably the world map could have been changed so far, particularly in the south China Sea region.
The passive Obama administration allowed China to grow impressively on the trade-economic front and emerge as the manufacturing hub of the world. It also remained indecisive, letting China develop a huge trade surplus vis-à-vis the US. And the biggest flip came when is spite of being fully aware of the likely catastrophic implications and the debt-trap strategy of the Chinese showpiece Belt and Road Initiative (BRI), it neither discouraged smaller nations nor took a stand against it.
India was the only country that spoke overtly against the concept and remained out of the BRI, even at the cost of antagonising China. Today, the world is witness to the debt trap that Chinese BRI has brought about for many countries like Pakistan, Maldives, Sri Lanka, Djibouti, Laos, Mongolia, Zambia, Montenegro, Kyrgyzstan, Tajikistan and a few others. This grim economic scenario is almost certain to compel such countries to part with their political and economic sovereignty that could well be a 21st century model of Chinese imperialism.
Such explicit Indian opposition to China and its likely emergence as a political, economic and military rival, led China to create a host of internal disturbances in the country. It is interesting to see that most of the damning criticism against Indian government for the past three-four years are emanating from Indian intellectuals living in the US/Europe for decades and are overtly/covertly left-leaning.
Similarly, the journalists, intellectuals, academicians in India who criticise and abuse the government are having a leftist background, many of them have a record of visiting China in recent past. Some of the politicians, including the de facto opposition leader Rahul Gandhi is said to have had midnight meetings with Chinese Ambassador in New Delhi. The Chinese government has also provided funds to the main Indian National Congress (INC) opposition party, a few years ago. Some media reports suggested that was one of the reasons for INC's pressure on the previous Dr Manmohan Singh and current Modi governments, to join the Chinese dominated trade block Regional Comprehensive Economic Partnership (RCEP).
The Chinese efforts to politically subvert the democratic countries has become more blatant. The recent anti-India resolutions in the British Parliament could well be seen in the context of MI5 report confirming the presence of Chinese agents in British legislature. In Australia, the reported offer by Chinese to Nick Zhao to run for Australian parliament as a Liberal Party member and recent statement of an apparent Chinese defector Wang Liqinag suggesting that Chinese agents are 'operating with impunity in Australia', need to be seen in this context.
And beyond all this politico-diplomatic moves, there have been credible reports of Chinese cyber-attacks on US, India, UK, Taiwan, Australia and others who it sees as rivals. India in the last one year, witnessed a 261 percent rise in Chinese cyber-attacks against military, scientific, banking, telecommunication systems.
To make matters worse, a detailed analysis of individuals occupying important positions in government/international organisations reveals that a few of them do have some or the other sort of Chinese support that has affected their actions or lack of it, vis-à-vis China. The tremendous suffering that the world and humanity have to endure due to Corona, clearly occurred due to deliberate or ineptness of Chinese government/military/scientific community. However, the World Health Organisation (WHO) has failed to fix accountability for this pandemic on China.
All such development clearly points towards a Chinese strategy to create a global disorder, a state where democracies like the US, India, Australia, Japan, Europe, Taiwan will not be able to stand unitedly and make way for the ascent of the middle kingdom to the pinnacle of global political, economic and military hierarchy.
Rebuilding the World Order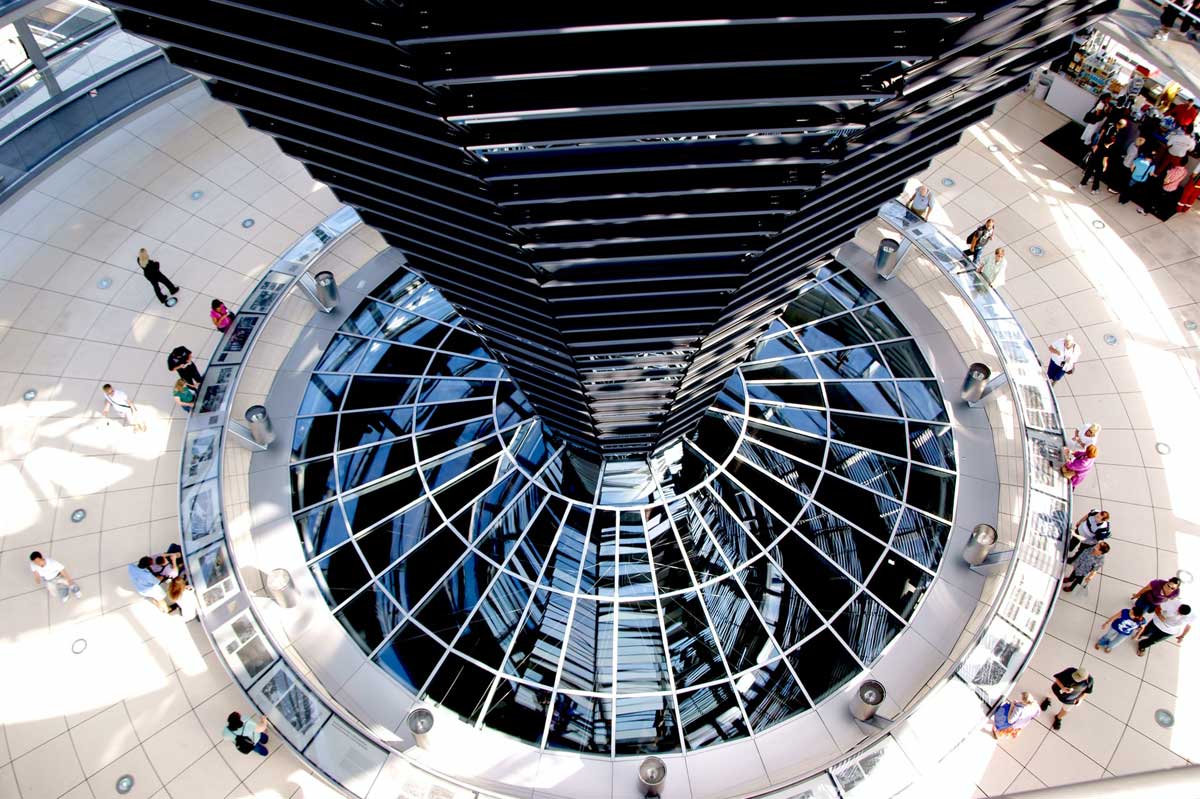 Many in the West believe China's economic ascendancy indicates that Beijing is covertly working to usher in a new world order in which the balance of power has shifted.
History shows that changes in the world order are inevitable, but they are not happening as quickly as some analysts think. For example, the rise of the US to the world's primary geopolitical position took nearly half a century, from the late 19th to the mid-20th century. France's rise to domination over western Europe in the 17th century was also a long and arduous process.
In these as well as many other cases from ancient and medieval times, the rise of a new power was facilitated by stagnation, gradual decline, and military confrontation among the various existing powers.
For instance, the US was already powerful in the early 20th century, but it was the infighting during the two world wars among the European powers that brought down the edifice of the Europe-led world order and opened a path for American ascendancy.
But while it is possible to identify the changing winds of the world order through various analytical methods, it is much harder to find ways to preserve an existing order. It requires a whole constellation of leaders from competing sides to grasp the severity of the threat posed by radical change and to pursue measures together to cool down tensions.
The key question that needs to be addressed is whether the West still possesses the necessary political, economic, and military tools to uphold the existing world order and not allow it to slip into chaos, as the world's leaders mistakenly did in the first half of the 20th century.
The successful preservation of an existing world order is a rare event in history. Following the Congress of Vienna in 1814-15, European leaders gathered to build a long-lasting peace. They saw that the French power, though soundly defeated under Napoleon I, needed to be accommodated within the new fabric of the European geopolitical order. This meant not only inviting French representatives to conferences, but offering military and economic cooperation as well as concessions to the French to limit their political grievances.
In other words, European diplomats had an acute understanding of post-French Revolution geopolitics and understood the need to build a long-lasting security architecture through balance of power.
But such approaches are unusual. Perhaps the shock of the bloody Napoleonic Wars, as well as the presence of such brilliant diplomats such as Metternich, Talleyrand, Castlereagh, and Alexander I, assured the success of the new order.
It is far more common that challenges to the world order lead to direct military confrontation. Failure to accommodate Germany in the early 20th century led in part to WWI, and the errant diplomacy of the Treaty of Versailles led in part to WWII. The list goes on.
China's rise to power is another case for study. The country is poised to become a powerful player in international politics thanks to its economic rise and concurrent military development. Beijing has strategic imperatives that clash with those of the US. It needs to secure procurement of oil and gas resources, which are currently most readily available through the Strait of Malacca. In an age of US naval dominance, the Chinese imperative is to redirect its economy's dependence, as well as its supply routes, elsewhere.
That is the central motivation behind the almost trillion-dollar Belt and Road Initiative, which is intended to reconnect the Asia-Pacific with Europe through Russia, the Middle East, and Central Asia. At the same time, Beijing has a growing ambition to thwart US naval dominance off Chinese shores.
In view of these factors, mutual suspicion between Beijing and Washington is bound to increase over the next years and decades.
Thus, we find ourselves within a changing world order. What is interesting is what the US (or the West collectively) can do to salvage the existing order.
From the US side, a strengthening of existing US-led alliance systems with Middle Eastern and Asia-Pacific states could help to retain American influence in Eurasia. Specifically, it would enable the US to limit Russia's, Iran's, and possibly China's actions in their respective neighborhoods.
Another powerful measure to solidify the existing world order would be to increase Washington's economic footprint across Eurasia. This could be similar to the Marshall Plan, with which the US saved Europe economically and attached it to the US economy. New economic measures could be even more efficient and long-lasting in terms of strengthening Western influence across Eurasia.
But no matter what economic and military moves the US makes with regard to allies such as South Korea, Japan, Israel, Saudi Arabia, and others, any attempt to uphold the existing world order without China's cooperation would be short-lived and would echo the way Germany was cast out of the Versailles negotiations, which served only to create a grievance in Berlin and prompt clandestine preparations for a new conflict. In a way, the West's current problems with Russia can also be explained this way: Moscow was cast out of the post-Cold War order, which caused worry and a degree of revanchism among the Russian elites.
Without China's inclusion in the world order, no feasible security conditions can be laid out. To be preserved, the world order must be adjusted to rising challenges and new opportunities. Many Western diplomats are uncomfortable dealing with China, but casting Beijing in the role of direct competitor would not solve the problem, nor would giving it large concessions, which would be too risky.
What is required is a middle road, a means of allowing China to participate in an adjusted world order in which some of its interests are secured. Only that will increase the chances for long-lasting security in Eurasia.
Pulling this off will require an incredible effort from Western and Chinese diplomats. It remains to be seen whether they will be more successful than their predecessors were in the early 20th century and other periods of history.
Author's note: first published in Georgia today
The Spirit of the Olympic Games and the Rise of China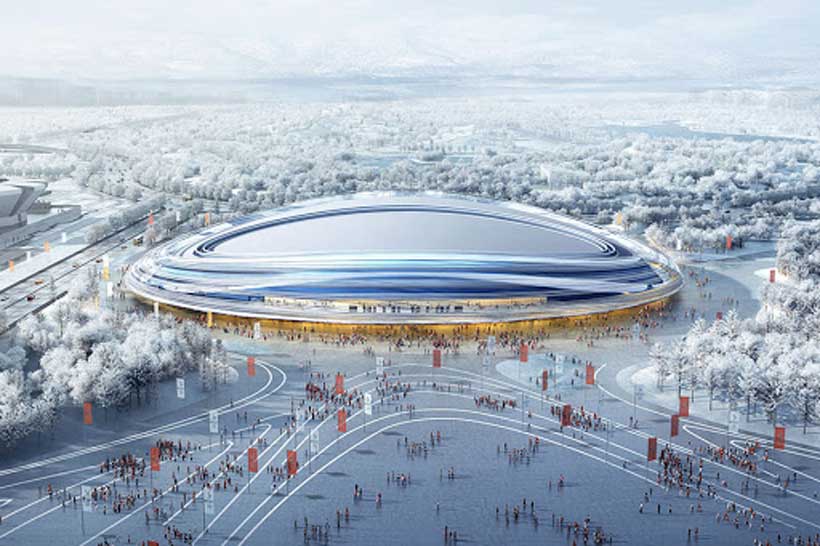 It is fair to say that no country like China has so seriously connected its national rejuvenation to the Olympic Games for one century. It is also rare that the top leader of a major power like Chinese President Xi Jinping has paid earnest attention to the preparations for the Olympics from the very beginning in 2017. It is reported that over the five years, Xi has made five inspection tours to the sports venues. During his latest tour to the sports villages on January 4, he led his entourage to the Winter Games facilities as the opening ceremony is in one month away. During this field trip, Xi called for efforts to ensure the success of the Beijing 2022 Olympic and Paralympic Winter Games in line with what China has promised for the world to host "a green, inclusive, open and corruption-free Winter Olympic Games."
Historically speaking, China is home to a great and ancient civilization. But as a political entity in modern era, it is a newer player since it was forged after the demise of the Qing Empire in 1912. Since then, the great (and largely successful) quest of China during the following century has been committed to transforming the large country to one strong power and a respected nation-state in the world order. Coincidently, as historian William Kirby put it, the struggle for the rise of China was always linked with the rise of the modern Olympic movement and the growth of spectator sports as an international cultural scenario. To make this long history into a short story, this paper tries to explore the salient legacy of the International Olympic Games in China and its impact on the growth of Chinese nationalism during the 20th century until now.
In a review of the creation of modern China, sports have unusually played a role that has grown in dimensions. For instance, the Olympic Games have aspired the drowsy Chinese to rethink and reinforce new national identities. In 1927 when the Nationalist (KMT) elite took power in China, its early plans for the new capital city of Nanjing included an Olympic-scale stadium. Later, it sent China's first athlete team to the Olympic Games in 1932 and 1936 for international legitimacy. But China's inferior power and public poor health only drew international contempt and defeats. Echoing Chinese low-status of the day, Mao Zedong, who later became the leading founder of the People's Republic of China, warned his contemporaries that "China is being drained of strength. Public interest in martial arts is flagging. The people's health is declining with each passing day. One day our country will become even weaker if things are allowed to go unchanged for long." Mao's words serve us to understand that since the early 20th century, why Chinese political elite are convinced of the merits of the sports in general and the Olympic Games in particular because they would benefit public health domestically and enhance China's image internationally.
However, it is since the foundation of the PRC that has fundamentally heralded an era of mass participation and public consumption in China as elsewhere of sporting competitions. Since the 1980s when China first participated in the Olympic Games in Los Angeles and then in Seoul, it has been involved in the IO games because sports, and the Olympics in particular, show well how nationalism and internationalism come together in China. It is self-evident that Chinese participation and interest in modern sports are largely driven by nationalism and, through taking part in world competitions, China has engaged the international community. Now Beijing is set to become the first city in the world to have hosted the summer in 2008 and soon to host the Winter Olympic Games in 2022. It is proud to say that hosting a successful Winter Olympic Games is a solemn commitment China has made to the international society. As the Olympic Games are around the corner, China's preparation for the Games has attracted the global attention.
Now the inquiries go to what are expected for China to attain during the 2022 Olympics given that it is not only the second largest economy in the world but also a rising military power? Looking into the legacy of the Olympic Games in China and Chinese aspiration for their historical mission since the early 20th century, we can possibly suppose three results expected.
First, China aims to rebuild an image of a responsible power in light of multilateralism. With the world still battling the COVID-19 pandemic and the climate crisis, compassion, solidarity, and friendship among nations have never been more critical. As UN head Antonio Guterres, who has accepted an invitation to attend the Beijing Winter Games, has said, "The Olympic spirit brings out humanity's best: teamwork and solidarity plus talent and tolerance." Echoing this call, the games organizing committee has vowed to use latest technology in Beijing's Main Media Center which is the temporary home and office of some 3,000 journalists from more than 100 countries and regions and 12,000 broadcasters from over 200 networks. Moreover, armies of robots will help to provide a wide range of services, working as guides and doing things from those related to COVID-19 prevention and control, to food delivery and food preparation. Since the Olympic spirit of unity, friendship and peace is deeply rooted in China, sports are supposed to promote the mutual amity and respect among the athletes from diverse nations and cultures.
Second, the CPC elite aims to present a healthy and happy China to the world which has been sieged by the multiple complex challenges over the past decade. It is estimated that about 300 million Chinese will be inspired to participate in winter sports through hosting the Olympic Games. In addition, it will not only contribute substantially to the Olympic cause, but also foster domestic public engagement in sports. By hosting the summer and winter Olympic Games, Beijing and elsewhere in China will make full use of the sports venues for ordinary Chinese as they see the sports to promote the public health, to stimulate social-economic growth and to revitalize the cultural legacy of China since it has long regarded physical fitness as an essential national trait.
Third, China, both the leading elite and the led mass, has attest to the contribution of sport for sustainable economic and social development. The 2008 Olympic Games are a prime example of how the games can affect society, triggering action by the government to improve the lives of people with disabilities and protect their rights as equal members of society, along with nationwide investments in sustainable transport, public health, and renewable energy–all important legacies enjoyed by Chinese people today. Indeed, the UN Environment Program's office in China has provided technical support and advice on the development of national policy initiatives in support of preparations for a green and sustainable Games. In this context, delivery of a Beijing Winter Olympics and Paralympics can be again a beacon of hope, demonstrating the value of unity, resilience and international cooperation in overcoming today's pandemic.
In sum, this discussion on "The Olympic Games and the Rise of China" will be incomplete if it does not mention the personal ties between Chinese President Xi and the 2022 Olympic Games in Beijing where they are scheduled from February 4 to 13. From bidding for the Games to the extensive preparations, he has played a leading role and vowed to present a "fantastic, extraordinary and excellent" Games to the world. An avid sports fan, Xi sees sports as a driving force for improving people's health, an engine to stimulate social-economic growth and a showcase to project China's cultural legacy. As a statesman, President Xi has encourage Chinese athletes to strive for excellence at the upcoming Games while vowing to deepen international cooperation for a brighter future with people of all countries: that is, harnessing the power of the Olympic spirit to promote a community of shared future for mankind.