Thousands suffer extreme rights abuses journeying to Africa's Mediterranean coast
Testimonies published by the UN refugee agency, UNHCR, with the DRC's Mixed Migration Centre (MMC), reveal random killings, torture, forced labour and beatings.
Other people on the move said they had been burnt with hot oil and melted plastic, while others faced electrocution and being tied in stress positions.
Officials complicit
Smugglers and traffickers were key abusers, but so too were State officials, to a surprising extent, Vincent Cochetel, UNHCR Special Envoy for the Central Mediterranean, told journalists at the UN in Geneva.
"In 47 per cent of the cases, the victims reported the perpetrators of violence are law enforcement authorities, whereas in the past we believed that it was mainly smugglers and traffickers", he said. "Yes, they are key perpetrators of violence, but the primary perpetrators of violence are people who are supposed to protect."
Although accurate data is extremely difficult to gather, data suggests that at least 1,750 people died leaving western or eastern African nations en route to countries including Libya, Egypt or Algeria in 2018 and 2019.
70-plus deaths each month
This represents more than 70 deaths a month, "making it one of the most deadly routes for refugees and migrants in the world", UNHCR said in a statement.
Almost three in 10 people died as people attempted to cross the Sahara Desert, according to the UN agency. Other lethal hotspots included locations in southern Libya such as Sabha, Kufra and Qatrun, in addition to the "smuggling hub" of Bani Walid southeast of Tripoli and several places along the west African section of the migrant route, including Bamako in Mali and Agadez in Niger.
To date this year, at least 70 people are known to have died, including 30 killed in June by traffickers in Mizdah, southern Libya, whose victims came from Bangladesh and African countries.
In a note accompanying the report, UNHCR noted that overland deaths are in addition to the "thousands who have died or gone missing" in recent years trying to cross the Mediterranean to Europe, usually in vessels unfit to make the crossing.
More than 70 per cent perish on land
"We can consider that an estimate of 72 per cent minimum died overland even before reaching Libya or Morocco or Egypt, their place of initial destination on their journey," Mr. Cochetel said. "That's a low estimate in our view, in the sense that the number of deaths on land is more or less the same than the number of deaths at sea for 2018/2019."
Among the report's findings is clear evidence that Libya is by no means the only place where migrants and refugees face life-threatening dangers.
Abuse begins early
"Abuse actually is along the route and even sometimes it starts within the country of origin and follows people as they move", said Othman Belbeisi, IOM Senior Regional Advisor to the Director General on Middle East and North Africa.
"Especially as they are moving at the hands of those smugglers and traffickers. People do not know their locations and they do not have communications, so even if people die or go missing, it's very difficult to verify or to know where those people get missed."
Describing the report's findings as "unacceptable" and calling for action to help vulnerable people on the move, Mr. Cochetel noted that internationally agreed measures to target business and individuals involved in people smuggling had shown limited success.
"We have had no new names of traffickers listed for the last two years, we have not had one single arrest of a UN-sanctioned trafficker over the last two years", he said. "So why can't States do like they do with trafficking of weapons, terrorism or drug trafficking; why don't we follow the money-flows, why don't we seriously go after those people and try to combat impunity."
Most stay in first country of arrival
Around 85 per cent of refugees usually stay in the first country where they arrive, the UNHCR Special Envoy insisted, before underscoring the need for investment in countries of origin, to provide desperate people with an alternative to having to put their lives in the hands of traffickers.
"Access to education is difficult, socio-economic inclusion is inexistent in many countries," Mr. Cochetel said. "Access to medical care is not available, we've seen it during COVID-19 in many of those transit countries for migrants or for refugees, so there is a lot to be done under this umbrella of inclusion."
Highlighting the fact that Libya is not safe for refugees and migrants returned from dangerous sea crossing attempts by the Libyan coast guard, IOM's Othman Belbeisi called for solutions beyond the war-ravaged nation.
"The situation is not only in one country, (the) other side of the Mediterranean has also a big responsibility", he said.
Pandemic highlights importance of indigenous self-determination
The COVID-19 pandemic has underscored the need to ensure the world's indigenous people have control over their own communities, the UN High Commissioner for Human Rights has affirmed.
Michelle Bachelet described the pandemic as "a critical threat" to indigenous communities everywhere, at a time when many are also struggling against man-made environmental damage and economic depredation.
"Overall, the pandemic hammers home the importance of ensuring that indigenous peoples can exercise their rights to self-government and self-determination", she said in a message for the International Day of the World's Indigenous Peoples, observed this Sunday.
"This is about saving lives and protecting a precious web of cultures, languages and traditional knowledge, that connect us to the deep roots of humanity."
Among the world's poorest
There are roughly 476 million indigenous people worldwide, according to UN estimates.
Although less than five per cent of the global population, they account for 15 per cent of the poorest people on the planet.
Ms. Bachelet noted that many indigenous communities have "deeply inadequate" access to health care, clean water and sanitation, while their communal way of life can increase the probability of rapid contagion.
Ancestral knowledge lost
COVID-19 cases have surpassed 18 million globally, and the Americas remain the epicenter of the crisis, the World Health Organization (WHO) announced earlier this this week.
The UN rights chief said more than 70,000 indigenous people across the region have been infected to date, including almost 23,000 members of 190 indigenous peoples in the Amazon basin.
"Over 1,000 deaths have been recorded, including several elders with deep knowledge of ancestral traditions", she added. "They include the tragic death in Brazil this week of chief Aritana, of the Yawalapiti people."
Lives under threat
The Amazon spans nine countries and Ms. Bachelet noted that indigenous communities in the vast region live on lands that are increasingly damaged and polluted due to illegal mining, logging and slash-and-burn agriculture.
Despite measures to contain COVID-19 spread, such as movement restrictions, many of these activities have continued, alongside movements by religious missionaries which also expose the indigenous to the risk of infection.
Meanwhile, those indigenous people who live in voluntary isolation from the modern world may have particularly low immunity to viral infection.
Ms. Bachelet said indigenous communities must have a role in pandemic response, stressing that "they must also be consulted, and should be able to participate in the formulation and implementation of public policies affecting them, through their representative entities, leaders and traditional authorities".
Rights experts call on India to remedy 'alarming' situation in Jammu and Kashmir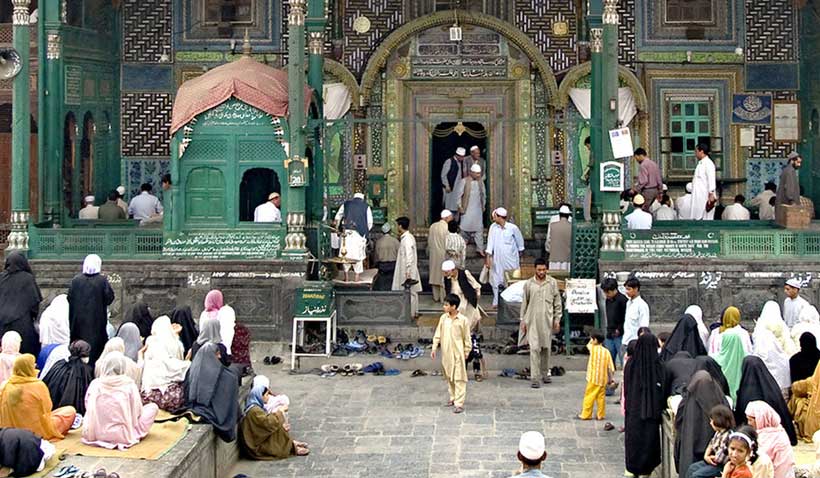 UN-appointed independent human rights experts have called for urgent action in India's Jammu and Kashmir, amid concerns of ongoing abuses against civilians there.
The appeal comes a year after the Indian Parliament revoked the special status of Indian-administered Jammu and Kashmir, which provided partial autonomy and specific protections to its mainly-Muslim citizens.
In a statement, the group of 17 experts said that the human rights situation in Jammu and Kashmir has been in "free fall".
International community urged to 'step up'
"Urgent action is needed", they said. "If India will not take any genuine and immediate steps to resolve the situation, meet their obligations to investigate historic and recent cases of human rights violations and prevent future violations, then the international community should step up."
Twelve months ago, they wrote to the Indian authorities to end what they called "the crackdown" on freedom of expression, access to information and peaceful protests over the decision to end the state's special status.
The experts also expressed concern about alleged arbitrary detention, torture and ill-treatment, to which the Government recently replied, as well as the criminalization of journalists covering the situation and the detention and deteriorating health, of a high-profile human rights lawyer.
"We have yet to receive any reply to three of the four letters," the experts said.
COVID compounding detentions, restrictions
During the COVID-19 pandemic, the experts also said it was concerning that "many" protesters are still in detention, and that internet restrictions remain.
They added that the closure of the Jammu and Kashmir State Human Rights Commission last October, was equally disturbing, as it removed one of the few ways that victims of rights violations could seek remedy.
No information had been provided about what would happen to the ongoing cases the commission had been investigating.
These include hundreds of suspected enforced disappearances dating from as far back as 1989, they said, while allegations regarding thousands of unmarked and some mass graves sites, have also not been properly investigated.
Pending visits
In 2011, India also extended an open invitation to Special Rapporteurs to visit, but has several requests pending. "We call on India to schedule pending visits as a matter of urgency, particularly of the experts dealing with torture and disappearances," they said.
The Special Rapporteurs and Working Groups are part of what is known as the Special Procedures of the Human Rights Council. The experts work on a voluntary basis; they are not UN staff and do not receive a salary. They are independent from any government or organization and serve in their individual capacity.
75 years after the bomb, Hiroshima still chooses 'reconciliation and hope'
In a video message delivered to a Peace Memorial Ceremony in Japan on Thursday, UN Secretary-General António Guterres has paid tribute to the victims of the atomic bombing of Hiroshima, which devastated the city in 1945.
"Seventy-five years ago, a single nuclear weapon visited unspeakable death and destruction upon this city", he said in his address. "The effects linger to this day".
However, he noted that Hiroshima and its people have chosen not to be characterized by calamity, but instead by "resilience, reconciliation and hope".
As "unmatched advocates for nuclear disarmament", the survivors, known as hibakusha, have turned their tragedy into "a rallying voice for the safety and well-being of all humanity", he said.
Intertwined fate
The birth of the UN in that same year, is inextricably intertwined with the destruction wrought by the nuclear bombs that fell on Hiroshima and Nagasaki.
"Since its earliest days and resolutions, the Organization has recognized the need to totally eliminate nuclear weapons", Mr. Guterres said. Yet, that goal remains elusive.
Dwindling arms control
The web of arms control, transparency and confidence-building instruments established during the Cold War and its aftermath, is fraying, said the UN chief, and 75 years on, the world has yet to learn that nuclear weapons diminish, rather than reinforce security, he warned.
Against the backdrop of division, distrust and a lack of dialogue along with States modernizing their nuclear arsenals and developing new dangerous weapons and delivery systems, he fears that the prospect of a nuclear-weapon-free world "seems to be slipping further from our grasp".
"The risk of nuclear weapons being used, intentionally, by accident or through miscalculation, is too high for such trends to continue", the UN chief added, repeating his call for States to "return to a common vision and path leading to the total elimination of nuclear weapons".
'Time for dialogue'
While all States can play a positive role, the countries that possess nuclear weapons have a special responsibility: "They have repeatedly committed to the total elimination of nuclear weapons", Mr. Guterres reminded.
"Now is the time for dialogue, confidence-building measures, reductions in the size of nuclear arsenals and utmost restraint".
Strengthen disarmament
Calling for the international non-proliferation and disarmament architecture to be safeguarded and strengthened, the UN chief cited next year's Review Conference of the Treaty on the Non-Proliferation of Nuclear Weapons, as an opportunity for States to "return to this shared vision".
He also looked forward to the Treaty on the Prohibition of Nuclear Weapons entry into force, along with that of the Comprehensive Nuclear-Test-Ban Treaty, which he said "remains a top priority in order to entrench and institutionalize the global norm against nuclear testing".
Amidst COVID-19
The commemoration took place in the shadow of the COVID-19 pandemic, which the Secretary-General said has exposed so many of the world's fragilities, "including in the face of the nuclear threat".
"The only way to totally eliminate nuclear risk is to totally eliminate nuclear weapons", he spelled out.
"The United Nations and I will continue to work with all those who seek to achieve our common goal: a world free of nuclear weapons", concluded the Secretary-General.
Recommit to disarmament
There truly is no winner in a nuclear war, Tijjani Muhammad-Bande President of the UN General Assembly told the ceremony.
"We must recommit to nuclear disarmament for there will never be a justification for the decimation caused by nuclear weapons", he emphasized, urging everyone to "work relentlessly" to do so.
Calling the Treaty on the Prohibition of Nuclear Weapons "a milestone agreement" in nuclear disarmament, he called on all Member States to sign and ratify it.
"In memory of the victims of Hiroshima and Nagasaki…let us work together to create the future we want: a future which is free from the existential threat of nuclear weapons", concluded the Assembly president.
Moral compasses
Meanwhile, the head of the Comprehensive Nuclear-Test -Ban Treaty Organization (CTBTO), Lassina Zerbo, said that the devasting blasts continue to "haunt humanity and raises a challenging question: Can we ever escape the destructive instinct that led to these horrific bombings"?
Calling the hibakusha a "forceful moral compass for humanity", he maintained that their pain and stories have made nuclear risk more "perceptible and concrete".
According to Mr. Zerbo, the hibakusha have taught that patience, determination and resolution are "indispensable in the long battle towards nuclear disarmament".
"We must finish what we started because what happened in Japan must never happen again", he said, adding,"we must hear them so we can act".