UK airlines call for the tax break to help boost demand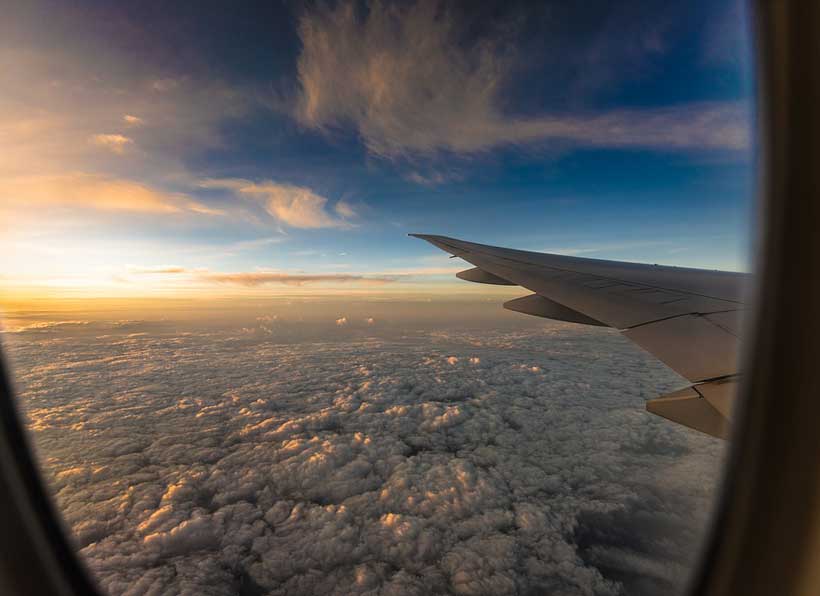 Every industry sector has taken a massive hit from the ugly Covid-19 pandemic of 2020. The coronavirus has affected everything for as far as you can see, and even beyond that. Of course, some industries have taken a more severe hit than others- the airline industry being one of them.
One of the essential preventive measures that we have learned to take during this Covid-19 pandemic is social distancing and home isolation. Since the coronavirus is a global pandemic, affecting every country, there is hardly any safe place left for us to retreat to. Being in closed spaces for some time with others is also forbidden, which makes travel and tourism, primarily via air travel, completely closed off as an option.
In the UK, it has been noted that the airlines, ground handling, and even airports have received some amount of relief from the government. This has come in the form of loans as well as government employment support schemes. However, there has still not been any specific package from the government for the industry. Taking this into account, several UK airlines have requested a tax break, which can help the industry boost their demand and, thus, stand up on their feet once again.
A group which represented some UK airlines such as British Airways, Ryanair and EasyJethave called on the government to allow a suspension of tax on their flights. The airlines feel that this will help them to boost their demand, after having faced a severe fall due to the coronavirus pandemic.
What exactly do the UK airlines have in mind?
The Covid-19 pandemic has affected the airline industry in a whole and harsh way. Although the airlines and airports have received great help, the industry itself is still suffering. Keeping this in mind, the UK airlines have asked the government to waive Air Passenger Duty for at least one year. This will help to save up to 8,000 jobs and also save routes in this industry, which has faced immense loss due to the coronavirus. By now, there have already been up to 30,000 job cuts, and there could still be many more to come.
A sharp contrast is noticed in other European countries, where the government has stepped up to help quite instantly. Countries like France have granted their airline industry Air France around 7 billion Euros in the way of state-backed loans and other air. This aid has been immensely advantageous to the industry, helping them survive in these dire times.
Are tougher times coming up?
Several UK airlines have voiced their concerns over the upcoming winter season. They have stated that this season is particularly hard on the airline industry, as fewer people prefer to travel. With the winter creeping up steadily, the UK airline industry needs some form of aid at the earliest possible from their government to stay on their feet.
Tim Alderslade, the Airlines UK CEO, expressed concern that without adequate Government support for the airline sector, the UK airports run a genuine risk of losing some valuable routes, and of course, suffering enormous financial losses. An emergency APD waiver can help the airline industry get through the harsh wintertime and also go along the road of recovery.
This APD waiver could necessarily help in boosting the passenger demand in their industry by at least 12% in the coming 12 months.
What is APD tax?
APD tax, or Air Passenger Duty tax, is a tax that is added by the government on passenger flights in the UK. The tax adds about 13 more pounds to their airfares for passengers, for just an economy flight between the United Kingdom and Europe. However, when this APD tax is added to other kinds of flights, such as long haul flights in business class, then the additional price may amount to 170 pounds more.
How can reducing or removing APD tax be beneficial?
Heathrow has held a long-standing position that APD tax is unnecessary and a burden on competitiveness, investment, and tourism. The policy change would necessarily not impact transfer passengers flying on domestic routes.
The total cost savings that could be made by UK passengers could cause a potential increase in demands. Along with that, it could also stimulate up to an 8% increase in point-to-point demand on domestic routes (Heathrow) under a 100% reduction scenario. This could, potentially, equate to around 75,000 more round trips per annum. In the case of a 50% reduction scenario, the increase in demand could be seen up to 4%, which is equivalent to around 37,000 round trips.
By reducing the APD tax, not only do the domestic passengers get immense benefits, but passengers flying on local routes in the UK could also enjoy several benefits.
The reduction of APD tax can also reduce the cost of air travel expenses to and fro from other UK regions. Under the 100% reduction scenario, this could reduce the price up to 225 million euros per year. Under the 50% reduction scenario, it could see a reduction of 112 million Euro per annum.
What other benefits could be seen by reducing or wavering APD?
If the government were to waiver the APD taxes for at least a year, it could also enable several IT businesses as well as financial service sectors in Northern Ireland and Scotland's main cities to retain their strong links with London, and even beyond. It could foster the trading of knowledge with the cost-efficient flights.
Not just that, this APD tax break could also improve the viability of newer domestic connections, as the cost of air travel for passengers would significantly reduce.
The proposal has been set in front of the UK Government, who will review it and inform the airline industry of their decision. Of course, it can be seen how this tax break can help in boosting passenger demand for domestic flights, and help out the airlines industry to overcome this unforeseen disaster. Although the Government aid provided to airports and airlines is being applauded, this move could be a lifesaver for the UK airline industry.
If your business is facing hardship or you are worried about debt or taxes, then we urge you to act as soon as possible.
Claims and disputes involving taxes are highly technical. Contact one of our proactive and professional commercial law solicitors now for expert legal advice.
Financing to Support Liberia's Reforms for Promoting Inclusive Economic Growth
The World Bank Board has approved the third and last in a programmatic series of three Inclusive Development Policy Operations (IGDPO) designed to support key reforms that are critical to enabling inclusive growth. The financing, amounting to $55 million ($47.50 million International Development Association (IDA) concessional credit and $7.50 million IDA grant), will be disbursed as budget support. These reforms will remove distortions in key economic sectors, strengthen public-sector transparency, and promote economic and social inclusion.
The reforms supported in this programmatic series are aligned with the government's objectives for improving access to quality agriculture seeds, clean and cheaper electricity, financial inclusion, access to social safety nets, and to other public services, especially for the poorest households, including refugees and refugee hosting communities.
"We commend the Government of Liberia for successfully completing this programmatic reform series. The benefits of the reforms implemented are already becoming visible and include among others, the reduction in electricity tariffs and the cost of importing quality-verified solar products which will benefit many households in Liberia," said Khwima Nthara, World Bank Liberia Country Manager.
This IGDPO builds upon the gains made under the first and second operations of this program approved in 2020 and 2021. The reforms supported by this operation will strengthen the regulatory environment to incentivize private-sector participation in the agriculture seed supply chain, through seed development, multiplication and certification. The actions supported under this operation will contribute to reducing commercial losses and strengthening Liberia Electricity Corporation's (LEC) financial sustainability, as well as increasing access to solar energy. The previous operation supported the reduction of electricity tariff for poor households from US$0.385/kWh to US$0.22/kWh in May 2021, while this new operation further reduced the tariffs to US$0.15/kWh.
"Numerous regulatory challenges that hindered the growth of digital financial services (DFS) have since been addressed by the Central Bank of Liberia (CBL), with active support from this budget support program along other World Bank Group programs, resulting in Liberia's National Financial Inclusion Strategy (NFIS) objective of increasing access to formal financial services to 50 percent by 2024 already being exceeded in 2021," said Mamadou Ndione, World Bank Senior Economist and Task Team Leader of the IGDPO program.
Global Recession Increasingly Likely as Cost of Living Soars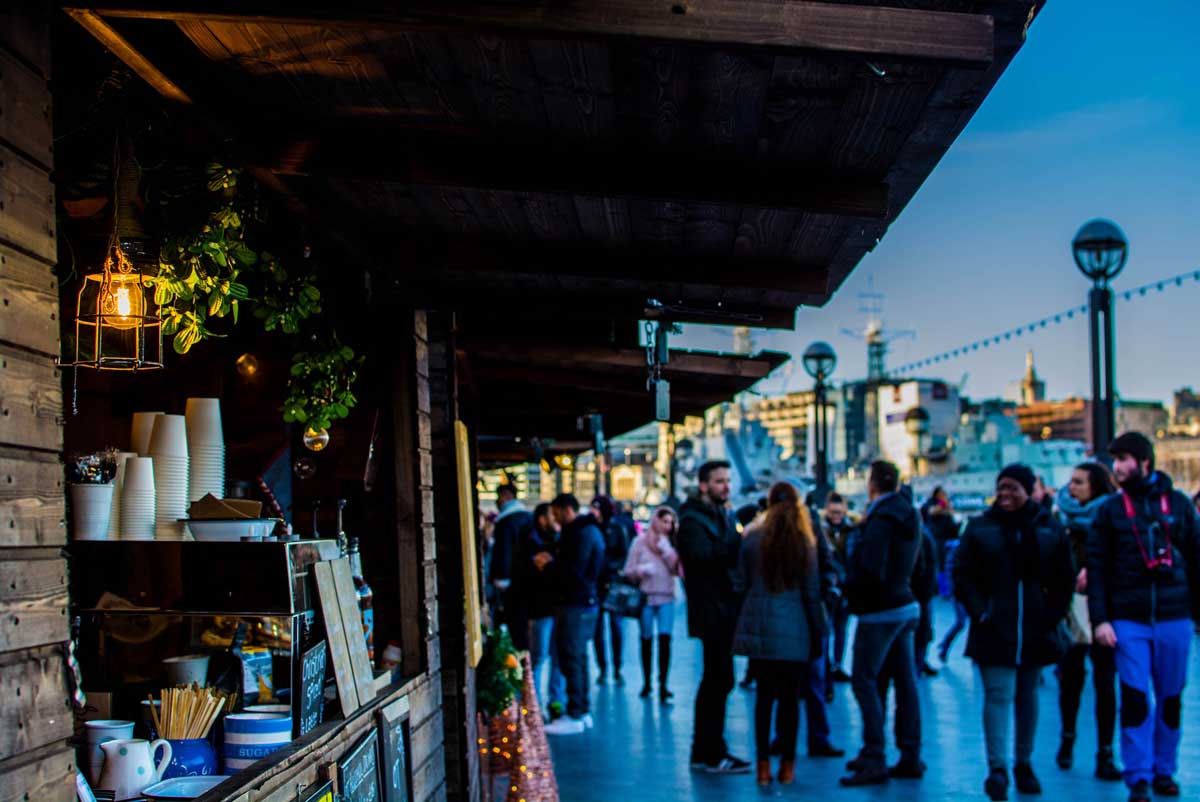 The World Economic Forum's Community of Chief Economists expect reduced growth, stubbornly high inflation and real wages to continue falling for the remainder of 2022 and 2023, with seven out of 10 considering a global recession to be at least somewhat likely. These are the key findings of the Forum's quarterly Chief Economists Outlook, published today.

Prospects for the global economy have deteriorated further since the May 2022 edition of this report, with expectations for growth pared back across all regions. Almost nine out of 10 of the chief economists expect growth in Europe to be weak in 2023, while moderate growth is expected in the Middle East and North Africa (MENA) region, the US, South Asia and Latin America.

The grim outlook for growth is being driven in part by high inflation, which has triggered sharp monetary tightening across many economies. With the exception of China and the MENA region, most of the chief economists surveyed expect high inflation to persist for the remainder of 2022, with expectations somewhat moderating in 2023.
The cost of living crisis bites
As the high cost of living reverberates around the world, the chief economists are in agreement that wages will fail to keep pace with surging prices in 2022 and 2023, with nine in 10 expecting real wages to decline in low-income economies during that period, alongside 80% in high-income economies. With household purchasing power weakening, the majority of the chief economists expect poverty levels across low-income countries to increase, compared with 60% in high-income countries.

"Growing inequality between and within countries is the ongoing legacy of COVID, war and uncoordinated policy action. With inflation soaring and real wages falling, the global cost of living crisis is hitting the most vulnerable hardest. As policymakers aim to control inflation while minimizing the impact on growth, they will need to ensure specific support to those who need it most. The stakes could not be higher," says Saadia Zahidi, Managing Director at the World Economic Forum.

The cost of living crisis is driving concerns around energy and food prices. The chief economists are particularly concerned in relation to sub-Saharan Africa and the MENA region, with 100% and 63% of respondents, respectively, expecting food insecurity, with a significant number of respondents also expecting food insecurity in South Asia and Central Asia (47%, both). Most concerningly, 79% of the respondents expect rising costs to trigger social unrest in low-income countries versus 20% in high-income economies.
Debt dynamics deteriorate
The chief economists almost unanimously agree that the risk of sovereign debt default in lower-income economies is increasing. This is in contrast with high-income economies where one in four flagged debt default as an increasing factor in 2022. But as interest rates continue to rise, 42% of respondents expect debt servicing costs to exert a significant drag on growth over the next three years versus 84% for low-income economies. In this context, about one-third of respondents said that high-income countries no longer have the fiscal space to deal with another macroeconomic shock, compared with three-quarters for low-income countries.
Global fragmentation deepens
Geopolitics is expected to dominate macroeconomic and financial developments in the years ahead, according to those surveyed. Almost nine out of 10 expect heightened geopolitical risk to have a significant impact on global economic activity over the next three years, and only slightly fewer (85%) expect business strategies to be similarly affected.

A significant proportion of the respondents (69%) also expect to see geopolitical tensions affect global financial markets over the three-year horizon. Most respondents expect fragmentation to increase, especially in technology (80% of respondents) and goods (70%), with a more moderate outlook for labour (60%), services (58%) and finance (52%).

Most of the chief economists expect businesses to take decisive action in response to global developments: 80% expect businesses to adapt their supply chains to geopolitical developments. Four out of five chief economists expect businesses to pursue supply chain diversification and localization (also 80%) over the next three years, with long-term implications for costs to consumers.
Expansion of Social Protection Programs Necessary for a Resilient Recovery
Universal Social Protection is critical to effectively protect people against poverty, prevent risks to their livelihoods and well-being, and help them access economic opportunities. Achieving this goal will require social protection systems that are stronger, more resilient and better funded, according to a new World Bank report. While the pandemic, food and fuel price inflation, and longer-term challenges such as climate change make social protection critically important, they also threaten countries' ability to raise spending and expand the social protection programs necessary for more resilient systems.
The new report, "Charting a Course Towards Universal Social Protection – Resilience, Equity, and Opportunity for All," sets out a vision for achieving universal social protection. It underscores the need for countries to build integrated social protection systems that are underpinned by an increase in national spending to help expand social protection coverage, including to informal workers. To generate additional fiscal space, governments will need to reduce inefficient spending and mobilize more domestic revenues alongside continued international support.
"Social protection aims to promote investments in people and access to productive work, resilience to shocks and equality of opportunity," said Mamta Murthi, World Bank Vice President for Human Development. "To reach universal social protection, governments will need to integrate services, such as social insurance, social assistance, and economic inclusion programs, ensuring all people are effectively protected throughout their lifecycle and across income levels."
The report identifies five priorities for the World Bank to help developing countries further accelerate progress towards universal social protection. Climate change considerations and empowerment of women and girls are at the heart of these efforts. The five areas include:
Building strong foundational social protection systems.
Increasing coverage for social protection programs and promoting greater inclusion.
Building more resilient, adaptive, and dynamic programming.
Scaling up effective economic inclusion and labor systems.
Creating more fiscal space for universal social protection.
"In response to the multiple crises facing low- and middle- income countries, the World Bank is providing unprecedented support to help governments expand and improve social protection systems," said Michal Rutkowski, Global Director for Social Protection and Jobs at the World Bank. "This new report provides a vision towards the inclusive adoption of universal social protection to ensure that all people, including the poorest and most vulnerable populations, have the support they need and that no individuals or groups are left behind."
Strengthening social protection systems is central to the World Bank's mission to reduce poverty and promote shared prosperity. The COVID-19 pandemic proved to be a major catalyst for global efforts to scale up social protection systems. Between April 2020 and June 2022, the World Bank doubled its pre-COVID-19 social protection portfolio and provided more than $14 billion to 60 countries, including 16 countries affected by fragility and conflict, reaching more than one billion people worldwide. As of September 2022, the World Bank is providing $30 billion in financing to countries across regions and income levels. This includes $17 billion through IDA, the Bank's fund for the world's poorest countries.