"The mass-man[1] has no attention to spare for reasoning; he learns only in his own flesh."-Jose Ortega y' Gasset, The Revolt of the Masses (1930)
The starkly anti-intellectual ethos of Donald Trump's presidency did not arise in an historical vacuum. Though uniquely ominous from the crucial standpoint of time, it was spawned by the same loathing of education, wisdom and science that had earlier animated the Third Reich. And while Trump's unhappy and dissembling America is certainly not Nazi Germany – e.g., there exist here no purposeful programs of aggressive war or mass murder – this nation's leader has willfully abandoned reason and truth in favor of contrivance.[2]
If this abandonment were not sufficiently worrisome, the Trump-orchestrated pattern of deception and denial is now taking place together with unprecedented disease epidemic. This means, inter alia, a broadening variety of tangible intersections between political and biological hazards to the American People. Sometimes these reinforcing intersections will display more than simply additive or accreted effects.
In these especially fearful cases, wherever the "whole" cumulative impact exceeds the arithmetic sum of constituent "parts," the pertinent intersections will be "synergistic." This conclusion is not subject to any sensible evaluation. This is because it is true by definition.
Time deserves pride of place. Already, we are at the eleventh hour, well past the point of any ordinary citizenship apprehensions concerning bad governance. Without hyperbole, and at a moment when such a manifestly unfit president's ideological anti-Reason coincides with worldwide disease plague, an entire nation is being challenged to draw deeply upon its dwindling intellectual reserves.
Without any exaggeration, this evolving and deteriorating American struggle will soon revolve around the most rudimentary elements of physical survival.
Whatever their plausible particularities, the alternative national outcomes here will include anything but "greatness." Then, even presidentially hand-tossed red hats will not save the United States.
How did we get here, and – more importantly – where should we reasonably expect to end up? In reply, Donald Trump represents the more-or-less predictable expression of a perishing society, one that keeps itself reassuringly distant from any mind-challenging thought. When Mr. Trump noted proudly, during his 2016 campaign, "I love the poorly educated," it was by no means an off-the-cuff or seat-of-the pants observation. Rather, it was an updated and same-sentiments version of Joseph Goebbels 1934 Nuremberg rally shriek: "Intellect rots the brain."
When Donald Trump argues (daily) that Covid19 deaths would decline if only the country performed less testing, there are too few audible gasps of disbelief. Similarly less than proportionate exclamations of citizen incredulity greeted the president's earlier prescription for individual injections of commercial disinfectants, or his concurrent claim that only one-percent of infected patients suffer any palpable harms.
What exactly have the other 99% been experiencing?
Prima facie, how could all this not have elicited uniformly insistent calls for Trump's immediate resignation? Could there possibly have been any more explicit or compelling evidence of presidential unfitness? What does one say about an "advanced" society that does not cringe collectively at such abhorrent nonsense, and refuses to make clear that gibberish is intolerable to rationality-based calculations of a modern nation-state?
If this is all an example of Trump's "America First," it is also the reductio ad absurdum of a country that continuously accelerates its own misfortune.
Credo quia absurdum, said the ancient philosophers. "I believe because it is absurd."
There is more. Before the pandemic, US citizen excursions into absurdity were witnessed most predictably at Trump "rallies." At these intentionally incoherent gatherings, replete with obscenity-laced screams and ritualistic phrases, the president's faithful chanted in atavistic unison, in a crudely meaningless and deranged primal chorus. Now that such gatherings are no longer deemed safe, even for those who ordinarily take comfort in rhymes, Trump-organized expressions of anti-reason and anti-science have shifted to the streets.
There is ample precedent here. Said Third Reich Minister of Propaganda Joseph Goebbels, "Whoever can dominate the street will one day conquer the state, for every form of power politics and any dictatorship run state has its roots in the street."
More recently, US President Donald J. Trump threatened: "I have the support of the police, the support of the military, the support of the Bikers for Trump. I have the tough people, but they don't play it tough – until they go to a certain point and then it would be very bad, very bad."
"Bikers for Trump?" This proud endorsement from a president who never sets foot at any university and who openly questions the medical insights of accomplished epidemiologist Dr. Anthony Fauci? Credo quia absurdum. Albeit reluctantly, we must respond in this once-unimaginable moment, "I believe because it is absurd."
For the United States, at least in principle, there may exist some still-promising supplications to reason and science. But any such foreseeable entreaties would first require a society that can take itself seriously, not that has wittingly exchanged banal observations and empty chatter for genuine intellect and learning. Under no imaginable circumstances could these sensible pleas be spawned by a servile society of suffocating mass-men or mass-women.
Candor is indispensable. Truth is exculpatory. At this point, actually meeting the entry-level requirements of a thoughtful society must remain little more than a vague hope.Nonetheless, a simple though dignified model for national improvement does remain available. To wit, back in the nineteenth century, Transcendentalist philosopher Ralph Waldo Emerson had called upon his fellow Americans to embrace "plain living and high thinking."
Today, of course, it is all too evident that Emerson's sensible nineteenth-century plaint for enhanced equilibrium (personal and social) went unheeded.
In the glaringly rancorous "Trump Era," there is no longer any credible pretense concerning integrity or "mind." Plainly, intellect and dignity are both strikingly out of political fashion. At least in the most cantankerous Trump-dominated realms of decision-making, "high thinking" is no longer regarded as worthwhile or advantageous. For this president, who seemingly learned a great deal from his de facto kindred spirit, Joseph Goebbels, it is very obviously a liability.
It was Goebbels, too, let us not forget to mention, who "taught" that the most utterly stupendous lies are sometimes most readily believed. A pertinent example would be the Final Solution and corresponding Holocaust denial.
There is more. Though heavily ironic and not generally understood, looking behind the news is every American's first obligation of good citizenship. In these once sacred domains, spaces where discernible residues of reason are still permitted to dwell, we may discover certain immutably core truths of American political life. Accordingly, when citizens look conscientiously behind the news, they will better understand that even the tiniest hint of science or "high thinking" is being treated by Donald Trump as an affront, as an epithet, as an unseemly sign of independent thinking.
Could there be any conceivable excuse for not looking in this direction?
Always, let us be fair. The organized and corrosive subordination of intellect by a US president was by no means an original "contribution" of Donald J. Trump. After all, American society has never been a conspicuous example of appropriate obeisance to learning or enlightened considerations of "mind." But it does remains a defining and defiling signature of this fully dissembling American presidency.
For sensible and still-thinking Americans, there should be little residual ambiguity about what is currently unraveling. Beyond any reasonable doubt, this unhappy country backs further and further away from any merit-based standards of policy assessment. Now locked fixedly into a regressive trajectory of political and cultural decline, America's cumulative ambitions are systematically being reduced to narrowly shallow credos and derivatively empty witticisms.
"I love the poorly educated," said candidate Trump back in 2016.
"Intellect rots the brain," said Nazi propagandist Joseph Goebbels.
There is more. Relevant policy examples abound. It should hardly come as a surprise that virtually all Americans are already victims of this president's once-vaunted "trade wars" and "currency wars." The principal long-term beneficiaries of this Trump-induced incoherence, of course, will be Russia and China. The only corollary question, therefore, should be this one:
Why is such gravely injurious presidential irrationality still acceptable to millions of rhythmically chanting and "loyal" citizens?
As fearful disease combines with a foolishly belligerent Trumpian nationalism, what can these deluded citizens possibly be thinking?
These questions need to be suitably answered. Always, science must begin with identifiably tangible questions. These core queries cannot be overlooked, minimized or ignored. Americans, it follows, must much more sincerely inquire:
"How can a US president so willfully ignore and accept his Russian counterpart as his puppet master?"
Even in the wholesale absence of "high thinking" within the Trump White House, it should at least be unambiguous that one superpower president has become the all-too-witting marionette of the other. Could any observation be any more apparent?
At what point do Americans candidly acknowledge that in any measured comparisons with geopolitical reality, the current US presidency might effectively represent The Manchurian Candidate on steroids?
There are even more serious questions. As a nation, when shall we finally agree to bear truthful witness on Constitutional governance?[3] Can there be any doubt that there is vastly more significance to these founding principles than the oft-misinterpreted Second Amendment? Surely this country must ultimately be about much more than just some basic right to bear arms. Surely we ought to be more than merely perplexed or bemused when a sitting president declares that he may choose not to accept the results of the upcoming election.
"The man who laughs," warned dramatist Bertolt Brecht about an earlier European charlatan, "has simply not yet heard the terrible news."
Do Donald Trump's "faithful" supporters believe that Mr. Trump actually has lawful authority to defy an election outcome? How could they have such a belief? Have they ever glanced at the US Constitution?
It's a silly question. The president himself has never looked at this document, or at any of the associated judicial histories or decisions, If he has no need of facts – that is, if he can learn sufficiently "in his own flesh" – why should ordinary citizens leave the card room or the golf course?
For explanations, cultural context remains vital, even determinative. Donald Trump's ascent to the presidency did not arise ex nihilo, out of nothing. Recalling classic American thinker Ralph Waldo Emerson, what exactly has gone so terribly wrong with American "high thinking?" How, more precisely, have we managed to allow a once-still-promising and rising nation to slide uncontrollably toward national misfortune?
Again, the core element of time deserves pride of place. In our inherently unsteady nuclear age, any such misfortune could sometime include irreversibly catastrophic wars. With such a dreaded inclusion, We the people might even need to witness a wholly unanticipated fusion. This would be an explosive alloy of disease plague and apocalypse.
It could not be a pleasing fusion.
Before answering such critical queries – and any properly serious replies must take informed account of expanding worldwide nuclear proliferation – the operational genre we select must be precise. In this connection, for example, whenever we speak of Donald Trump we ought not speak of "tragedy." Authentic tragedy, unlike common buffoonery, chicanery or gratuitously-induced misfortune, is ennobling.
From Aristotle to Shakespeare, true tragedy has demanded a victim, whether individual or societal, who suffers undeservedly.
This key demand has not been met today.
In the incessantly profane play being directed by US President Donald J. Trump, a national leader who reads literally nothing, nothing at all, Americans are not tragic figures. After all, we are not just the passive victims of a disjointed and contrived presidency forced illegitimately upon us in 2016. As long as we refuse to speak out at less delicate levels of truth-telling – and this refusal means much more than just showing up to vote in 2020 – we will richly deserve our consequent losses.
In America, the "emperor" is naked, stark naked He has always been naked. His policies, drawn from deepening swamps of incoherence, will not improve. They cannot improve. Ever.
In the nuclear age, it now bears repeating, our future losses could be incalculable and irremediable.
More immediately, they could be unendurable.
At that point we Americans would not represent the tragic victims of some unstoppable national decline. Instead, we would stand for the pathetic "spillover" of a hideous and once-preventable melodrama.
At that point, continuing the theatrical metaphor, our defining genre will have become parody and pathos. It will be as humiliating as it is lethal. In all likelihood, that finally expressed Trump-induced genre would represent a dreadful and hideous farce.
There is more. Amid all these consequential "theatrical" matters, we may have less to learn from Aristotle or Shakespeare than from 20th century psychologists Sigmund Freud and Carl Jung. Even a cursory glance at the two seminal thinkers from Vienna and Zurich should remind us of ever-present dangers posed by "mass."
Freud and Jung were both strongly influenced by the Danish Existentialist thinker Soren Kierkegaard (who personally preferred the term "crowd" to "mass") and by German-Swiss philosopher Friedrich Nietzsche, who spoke woefully and without guile of the "herd."[4]
Whatever term analysts might now decide to favor, one key point remains unassailable: When an entire nation and society abandon the most basic obligations of critical thinking, "mind" and "reason" (this observation about "reason" should also bring us to the insights of German post-War philosopher, Karl Jaspers[5]), we can expect incremental deformity and eventual tyranny. Nietzsche, in his masterpiece, Zarathustra, was even more specific.
"Do not seek the higher-man in the marketplace," the prophet had warned presciently. But the demeaning marketplace is exactly where America found and elected Donald J. Trump. Translated into the more prosaic terms of our current American presidential dilemma, this ought to remind us that the mundane skill sets acquired in the worlds of real-estate bargaining and casino gambling do not "carry over" to high-politics and diplomacy.
As one might say right here, back home in Indiana, "Not hardly!"
Now, in essence, American national leadership requires some serious figures of historical literacy and tangible erudition, not the crudely half-educated impresarios of "deals." In America, snake oil can still be sold under the various sacrilizing markings of some alleged public policy. But the product still remains snake oil.
In the end, every society represents the sum total of its individual souls seeking some sort or other of "redemption." This search is never properly scientific – after all, there can be no discernible or tangible referent for a human "soul" – but some important answers may still occasionally lie outside mainstream scientific investigations.[6] Though science must always be our signal analytic guidepost, these sorts of "eccentric" answers ought not be disregarded.
At times, they should be consciously sought and carefully studied.
Not only the blustering American emperor, but also those still awed by his mind-stifling parade of gibberish, are "naked." Shamelessly naked. Recalling American poet T S Eliot, in President Donald Trump's deeply fractionated American republic, We the people cheerlessly inhabit a "hollow land"[7] of stultifying submission, crass consumption, dreary profanity and immutably shallow pleasures. Bored by the embarrassing banalities of American daily life, and beaten down by the grinding struggle to stay hopeful amid ever-widening polarities of disease versus health, wealth versus poverty, weary US citizens (people who have every right to vote, but not to keep their teeth[8]) grasp anxiously for any available lifelines of distraction.
In 2016, this presumed lifeline was a false prophet of American "greatness."
In 2016, legions of Americans unaccustomed to reading anything of consequence were easily taken in by a staggering mountain of cheap red hats and breathtakingly inane slogans.
For Donald Trump, cynical simplifications represented his planned and eventually successful path to electoral victory. In this regard, nothing has changed.
"Intellect rots the mind" said Third Reich Propaganda Minister Joseph Goebbels in 1935.
"I love the poorly educated," said US Presidential candidate Donald Trump in 2016.
Such points considered, it is small wonder that the cavernous American Opiate Crisis is already deep enough to drown entire libraries of a once-sacred poetry.
Small wonder, too, that in a nation of so much institutionalized pain and private desperation there exists a pervasively growing cry for a delusionary "anesthesia."
In part, because of the indifferent and ineffectual stewardship of America's current president, both this singular nation and the wider planetary system of which it is a part are at significant (even existential) risk. Where, then, shall we meaningfully seek any still-lingering public demands for human improvement and collective survival? Where might we still discover any usefully reinforcing visions of social cooperation and personal growth?
In principle, at least, more thoughtful concepts are now de rigeur. Misdirected by the incessantly hollow claims of "American Exceptionalism" and "America First," we have somehow managed to forget that world politics is essentially a system. It follows, among other things, that US prosperity is perpetually linked to the calculable well-being of other states and other societies.
We are not alone on this crumbling planet.
It's not terribly complicated. In brief, this is an historical moment where one simplifying gastronomic metaphor can actually make succinct sense: We are all, incontestably, in the "soup" together.
There is more. Until now, we have unceremoniously ignored the Jesuit philosopher Pierre Teilhard de Chardin's altogether clear warning from The Phenomenon of Man: "The egocentric ideal of a future reserved for those who have managed to attain egoistically the extremity of `everyone for himself' is false and against nature. No element can move and grow except with and by all the others with itself."
We have also ignored almost everything else of commendably real intellectual importance. Should there remain any sincere doubts about this indictment, one need only look at the current state of American higher education. In many ways, this is now just another obvious expression of Nietzsche's (Zarathustra's) "marketplace."
In Donald Trump's America, we the people are no longer shaped by any suitably generalized feelings of reverence or compassion, or, as has already been amply demonstrated, by even the tiniest hints of some plausibly complex thought. Now, our preferred preoccupation, unhidden, lies with a closely- orchestrated hysteria of indulgence in other people's private lives and (with even greater and more visceral enthusiasm) their palpable sufferings. In German, there is even a specially-designated word for this pathology of the human spirit.
The Germans call this schadenfreude, or taking an exquisite pleasure in the misfortunes of others.
For the most part, this voyeuristic frenzy is juxtaposed against the always-comforting myth of American superiority. In the end, this particular myth, more than any other, is apt to produce further declension and despair. This is the case even when an American president chooses to physically wrap himself in the flag, a once-frequent Trump embrace of rare and visually defiling repugnance.
"I belong, therefore I am." This is assuredly not what philosopher René Descartes had in mind when, back in the 17th century, he urged greater thought and expanding doubt. It is also a very sad credo. Unhesitatingly, it screams loudly that seeming social acceptance is equivalent to physical survival, and that even the most sorely pretended pleasures of inclusion are worth pursuing.
A push-button metaphysics of "apps" reigns supreme in America. This immense attraction of smart phones and social networks stems in large part from our barren society's machine-like existence. Within this increasingly robotic universe, every hint of human passion must be shunted away from any caring human emotions, and then re-directed along certain uniform and vicariously satisfying pathways.
There are jurisprudential issues. Though international law obliges the United States to oppose all crimes of genocide and crimes against humanity – and despite the fact that this binding international law is an incorporated part of the municipal law of the United States[9] – America's president remains silent on war crimes, whether committed by America's allies or by its adversaries. In part, these terms of relationship must be bound together because it has become substantially unclear in Trump's inverted universe exactly who is friend and who is foe.
When Donald J. Trump says of North Korean dictator Kim Jung Un "We're in love," the rest of us are in real trouble.
There is more. We may still argue, and quite correctly, that human beings are the creators of their machines, not their servants. Yet, there exists today an implicit and hideous reciprocity between creator and creation, an elaborate and potentially murderous pantomime between the users and the used. Quite openly, our fragmenting American society is making a machine out of Man and Woman.
In what must amount to an unforgivable inversion of Genesis, it now seems plausible that we have actually been created in the image not of God, but of the machine. Mustn't we now ask, at least those residually few Americans who would courageously remain determined thinkers and policy doubters, "What sort of redemption is this?"
For the moment, we Americans remain grinning but hapless captives in a deliriously noisy and stultifying mass. By relentlessly disclaiming any dint of interior life, we are somehow able to proceed with our imitative lives, very tentatively, of course, and – in absolutely every existential sphere – at the lowest possible common denominator.
Expressed in more tangible pre-pandemic terms, our air, rail and land travel is too often insufferable, especially when compared to other western democracies. Our universities, institutions in which I have lived for more than the past half century, are generally bereft of anything that might ever hint at serious learning. For the most part, these places have obligingly become submissive adjuncts to the larger corporate and entrepreneurial worlds. Unsurprisingly, they are not generally places of any analytic education.
America's universities have been effectively dedicated more than anything else to private wealth accumulation and correspondingly to institutional self-promotion. In this country, let us be candid: "You are what you buy." Or in what amounts to a grotesque inversion of Descartes, "I don't think, therefore I am."
In the blatantly anti-intellectual Trump Era, this already intolerable trend merely continues to worsen. Considered together with ongoing disease pandemic intersections, some of which could be authentically synergistic, this trend could become literally murderous or even quasi-genocidal.
There is still more pertinent detail to consider. Across the beleaguered American landscape, the "hollow land," our once traditionally revered Western Canon of literature and art has largely been replaced more "practical" emphases on job preparation, loyalty-building sports and "branding"(quantitative rankings.) Apart from their unhappy drunkenness and broadly tasteless entertainments, the once-sacred spaces of "higher education" had managed, pre-pandemic, to become something wholly unrelated to learning. Most visibly, though rarely acknowledged, our universities had been morphing into a vocational pipeline to mostly nonsensical and unsatisfying jobs.
Sometimes, as in the unambiguous case of onetime "Trump University," they are incapable of meeting even these minimal expectations.
It is high time for candor. For most of America's young people, learning has become an inconvenient and burdensome commodity, nothing more. At the same time, as virtually everyone already understands, commodities exist for only one overriding purpose. They exist, like newly minted college graduates themselves, to be bought and sold.
Beware, warns Zarathustra, of ever seeking virtue or quality at the marketplace. This is a place only for buying and selling. It is a venue for "deals."
Though faced with genuine threats of plague, war, impoverishment and terror, millions of Americans still choose to amuse themselves to death with assorted forms of morbid excitement, public scandal (remember Schadenfreude), inedible foods, and the stunningly inane repetitions of a wholly illiterate political discourse. Not a day goes by that we don't notice some premonitory sign of impending catastrophe. Still, our bewildered and drug-numbed country continues to impose upon its exhausted and manipulated people a devaluation of challenging thought and a breakneck pace of unrelieved and unrewarding work.
Small wonder that "No Vacancy" signs continue to hang securely outside our psychiatric hospitals, childcare centers and ready-to-burst prisons, not just at our Covid19 intensive care units.
In all purposeful societies, as Ralph Waldo Emerson had already understood, the care of individual "souls" remains the most urgent responsibility. Conceivably, there could emerge a better"American Soul,"but not until we should first agree to shun the variously inter-penetrating seductions of mass culture – that is, (1) rank imitation; (2) shallow thinking; (3) organized mediocrity; and (4) a manifestly predatory politics of ethnicity, race and class. Of course, any such far-reaching rejection will not be easy. It will take time. And time is something we no longer have.
The alternative would be for us to embrace an intolerably "hollow" future, one offering not a national life of any excellence or promise, but the American poet's "cactus land" – a decaying country ever more willing "to receive the supplication of a dead man's hand." This would represent an unalterably lethal embrace, one earlier described in generic terms by 19th century Danish philosopher Soren Kierkegaard as "a sickness unto death."
Amid this existential pathology, hope would quickly give way to abject surrender and to a dreadfully expanding despair.
When an aspiring tyranny fuses its doctrine of anti-science with a spreading plague or pandemic, the myriad dangers of "mass-man" can become insurmountable. Moreover, these intersecting and potentially synergistic dangers can turn most glaringly portentous when the citizenry no longer has any attention to spare for critical reasoning. At that woeful point of declension, longtime democratic traditions notwithstanding, it could agree to follow a misguiding piper anywhere.
Lemming-like, and with nary a serious thought, the American mass would then march dutifully, in humiliating lockstep, and, if "necessary," toward collective extinction. In a cumulatively grotesque American "triumph" of mass-man, it would know how to end the unraveling story. This means it would "rally" boisterously above the now endless fields of corpses, declaring unreservedly, and with commonly self-satisfied convictions, "America is Great Again."
---
[1] As used herein, of course, the term "mass-man" is gender neutral, and applies equally to male and female citizens of the United States.
[2] "It must not be forgotten," says Guilllaume Apollinaire in The New Spirit and the Poets (1917),"that it is perhaps more dangerous for a nation to allow itself to be conquered intellectually than by arms."
[3] https://www.jurist.org/commentary/2017/07/Beres-president-trump-impeachment1/
[4]"To lure many away from the herd, for that I have come. The people and the herd shall be angry with me. Zarathustra wants to be called a robber by the shepherds." (See Zarathustra, Part 1).
[5] See especially Reason and Anti-Reason in our Time (1952).
[6] Both Sigmund Freud and Carl Jung thought of "soul" (in German, Seele) as the very essence of a human being. Neither Freud nor Jung ever provides a precise definition of the term, but clearly it was not intended by either in any ordinary religious sense. For both, it was a still-recognizable and critical seat of both mind and passions in this life. Interesting, too, in the present context, is that Freud explained his already-predicted decline of America by various express references to "soul." Freud was plainly disgusted by any civilization so apparently unmoved by considerations of true "consciousness" (e.g., awareness of intellect and literature), and even thought that the crude American commitment to perpetually shallow optimism and material accomplishment at any cost would occasion sweeping psychological misery.
[7]See, T S Eliot, The Hollow Men (1925).
[8] One has to wonder just how many Americans can even afford to have essential dental care. As a practical matter, for a great many Americans (both poor and aged) teeth are simply no longer affordable.
[9] In the words of Mr. Justice Gray, delivering the judgment of the US Supreme Court in Paquete Habana (1900): "International law is part of our law, and must be ascertained and administered by the courts of justice of appropriate jurisdiction…." (175 U.S. 677(1900)) See also: Opinion in Tel-Oren vs. Libyan Arab Republic (726 F. 2d 774 (1984)).Moreover, the specific incorporation of treaty law into US municipal law is expressly codified at Art. 6 of the US Constitution, the so-called "Supremacy Clause."
Overcoming The Tragedy of Plural Mother Tongue Denial in America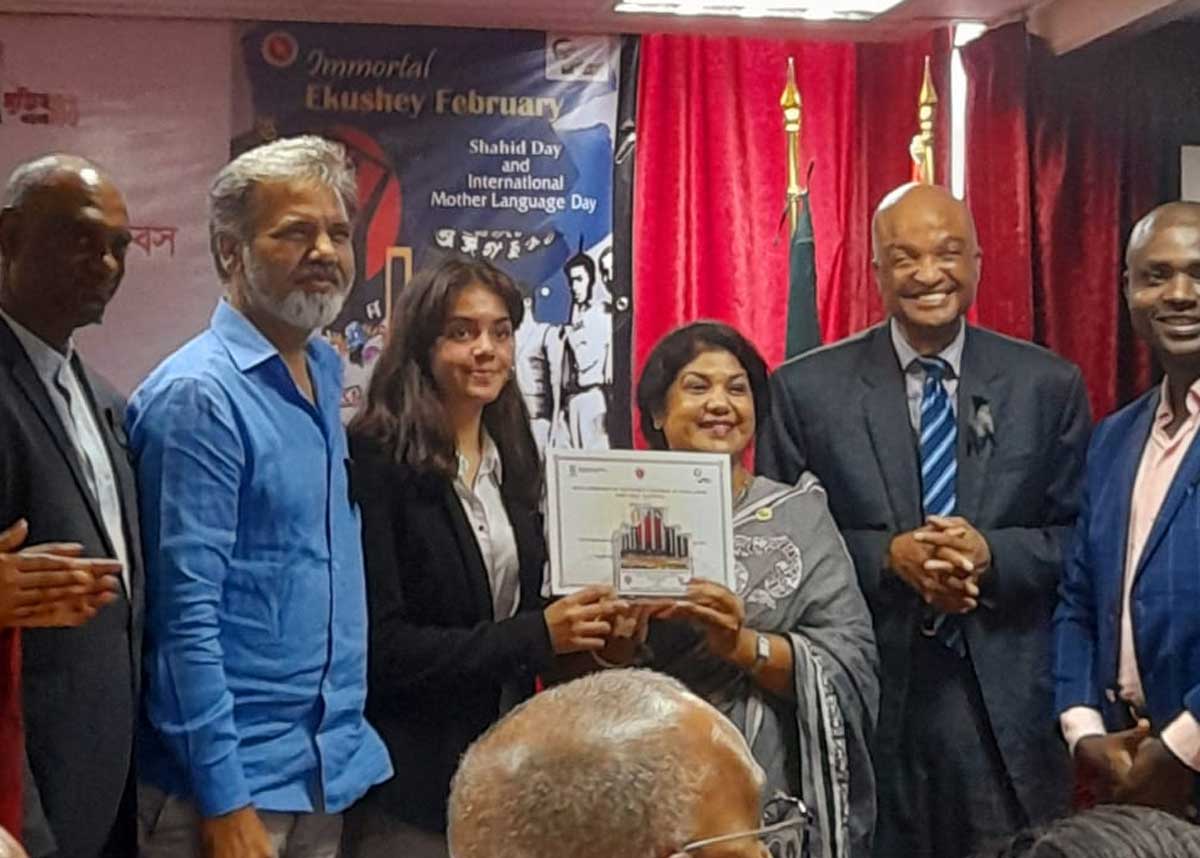 Sunday morning , February 21, I was in the Bangladesh High Commission in Port Louis, Mauritius.Google reminds us"Bangladesh, to the east of India on the Bay of Bengal, is a South Asian country marked by lush greenery and many waterways. Its Padma (Ganges), Meghna and Jamuna rivers create fertile plains, and travel by boat is common. On the southern coast, the Sundarbans, an enormous mangrove forest shared with Eastern India, is home to the royal Bengal tiger."
This justice and peace oriented mighty South Asian country of nearly 162,000,000 citizens, is also renowned for successfully advocating for what is now the United Nations recognized annual February 21 Martyrs' Day & International Mother Language Day celebrated today in many countries around the world. It is the reason why…Namely ,when last week my great friend , Her Excellency Rezina Ahmed , the High Commissioner for Bangladesh in Mauritius , requested I be one of the three judges for their youth essay competition for this day's celebration focused on the meaning of this critically important day in their country and for the world in understanding the imperatives of mother tongue in human identity,dignity, openness, and achievements such as in education access and attainment. I gladly reorganized my overly hectic schedule to participate.
We devalue, belittle, degrade, and dehumanize others and therefore ourselves as human beings when we deny them the human right to learn, express, and just daily be in their native ,that is mother tongue.We create and sustain discrimination, havoc ,and discord in societies and communities and institutions within them when we deny, marginalize, and exclude plural mother tongues and just stress and require in such an unGodly way,a hegemonic dominating one. When we create societies which fail to make room for the respectful and empowering expansion of languages spoken in a nation by its citizens and those populations veying for citizenship, we are sowing seeds for troubles easily avoided if government and civil society leaders recognize and welcome language newcomers rather than being xenopphobic , racist, ethnocentric ,and otherwise hostile towards them.This is especially the case when those of different mother tongues from the original one are positively contributing to the human resources, workforces, and cultural needs of a nation and when their diverse speakers are upright law abiding citizens in their families , communities, and larger society and world.
As an American whose ancestral mother tongues were stripped away in the brutality of African slavery and in the genocidal treatment of indigenous peoples, this day then has deep sentimental value to me.We need to recognize this day in an America deeply troubled by too long devalued, ignored, and ridiculed plural mother tongue realities coupled with contempoary rapid growth of mother tongue plurality as we become each day statistically Non-White and not just English speaking.
In doing so we must confess first from colonial day one to now,America has always been a plural mother tongue state with English being the hegemonic language of the dominant.Our tradition of disregarding and devaluing Americans whose first language is other than English has been the historical roots of political and economic inequalities, massive wastes of human talents, and the epidemic psychological traumas of millions of tens of millions of Americans stripped of their right to be heard and respected in their mother tongues and of those suffering from their dominant English superiority complexes which eats away at their own humanity as they dehumanize Non-English speakers.
Spainish mother tongues signs are being become seen increasingly in American stores and other consumer and employing insitutions as more a measure of the growing national size and economic value of Spainish speaking peoples than needed humane and human respect for Americans whose native tongue is not English.Trump's easy fueling of anti-Spainish speaking people sentiment and practices, be they immigrants or not; even in native English speaking Non-White populations such as African Americans and Asian Americans, was due to the iron grip of English only hegemony which continues to persist in too many American systems, sectors, communities, and institutions, making English as Second language programs in primary through graduate schools marginal or nonexistent in too many states with no plural mother tongue federal policy designed and well enforced in sight. It has led to disgraceful public attacks against Spanish speakers with more implicit demeaning attacks against others who don't speak English especially when they are and more importantly look like they have Non-European ancestry. Such bigoted English only idelogies , stereotypes, and actions are unbecoming for any democratic nation claiming to be a beacon of exceptional global goodwill.Our American tendency to ignore our historical and contemporary plural mother tongue character and to allow it to be a disruptive and destabilizing political football adds fire to the view of our allies and foes around the world that our long exceptional bright star global status is sliding downward on a banna peeling.
Thus, as we move from the nightmare of the four year Trump era even though Trumpism is an anti-plural mother tongue ideology to be around for awhile, let us take advantage of this Biden-Harris glimmer of sunlight to promote the meaning of this day, to hold it high in opposition to the nightmare we are leaving behind as we grapple and become the open dignified America not back but the kind of emerging open America we must become and remain..from now on.
Secretly, Biden's Foreign Policies Are Trump's Foreign Policies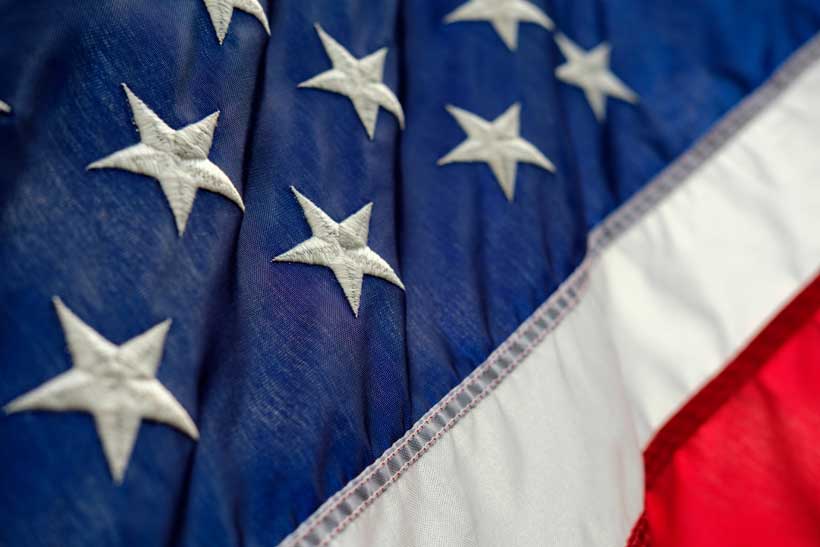 Though U.S. President Joe Biden is publicly critical of Donald Trump's foreign policies, he's continuing almost all of them and is changing only minor ones. The changes are almost entirely in rhetoric, not in policies, as will be documented here.
A good example of this entirely rhetorical 'difference' is described in a February 19th article from Reuters, "Drawing contrast with Trump, Biden promises U.S. allies a partnership that's not transactional". Biden's policy, to "promote democracy over autocracies," condemns Trump's polices as having been "transactional" instead of based on "values." But, actually, America's invasions, and coups, and economic sanctions, during the past few decades, have been 'justified' by condemning the U.S. regime's target-nations (Iraq, Iran, Libya, Syria, and Ukraine before America's 2014 coup there — and now Ukraine is 'our ally') as not being "democratic," and as not adhering to 'human rights', as if the U.S. regime itself were an authentic democracy, or were unquestionably better on human rights than the targets against which its aggressions are directed — none of which is true.
If America were a democracy, then why does it have a higher percentage of its residents in prisons than does any other nation on the planet? And they're almost all poor people, who couldn't even afford a good lawyer. That's 'equal rights'? America is a country of equal rights? And it provides equal opportunity there, if your father went to prison? (Many ex-cons in America aren't even allowed to vote. And their job-prospects, with a prison record or empty years shown on a CV, are permanently reduced.) Biden condemned "Trump, who angered allies by breaking off global accords and threatening to end defense assistance unless they toed his line. 'Our partnerships have endured and grown through the years because they are rooted in the richness of our shared democratic values. They're not transactional' [he said]." Liberal hogwash — purely arrogant lies, by the U.S. regime, so that it can continue to perpetrate aggression against its target-nations, while appearing, to suckers, to be a 'kinder and gentler nation'.
The hypocrisy of that is understood by all of America's allies — all leaders of the empire's vassal-nations. They know that many of those allied leaders are, themselves, even more tyrannical than America's leaders are. For example, on February 16th, the BBC bannered "Princess Latifa: 'Hostage' ordeal of Dubai ruler's daughter revealed", and reported: "The daughter of Dubai's ruler who tried to flee the country in 2018 later sent secret video messages to friends accusing her father of holding her 'hostage' as she feared for her life. In footage shared with BBC Panorama, Princess Latifa Al Maktoum says commandos drugged her as she fled by boat and flew her back to detention." Will Biden therefore dump its UAE vassal-nation, for this "problem," which goes all the way back to the year 2000 and has never yet caused the U.S. regime to drop any 'ally'?
Another of 'democratic' America's vassal leaders, the one who controls Saudi Arabia, had perpetrated the 2 October 2018 luring into Istanbul's Saudi Consulate of Washington Post columnist Jamal Khashoggi (who feared for his life even as he entered there) where he was immediately dismembered and chopped-up by the team of Saudi Arabia's Crown Prince Mohammad bin Salman al-Saud, and thus was placed on public display how above-the-law Saudi Arabia's Government really is. The five execution-team-members, whom the Crown Prince had reason to believe might testify against him if released, were sentenced to death. So, anyone who would be hired for such an operation in the future would be a fool to trust that employer. The only real insiders in such a regime are at the very top. 'Honor among thieves' doesn't exist at that high a level. Finally, on 9 September 2019, Turkey's Daily Sabah newspaper bannered "Saudi hit squad's gruesome conversations during Khashoggi's murder revealed", and reported that
The recordings, which took place before the murder between Sept. 28 and Oct. 2, 2018, reveal in detail the plans and preparations made between the Saudi Consulate in Istanbul and the Riyadh administration.
On Sept. 28, when Khashoggi came to the Saudi Consulate for papers to marry his fiancee Hatice Cengiz, Ahmed Abdullah al-Muzaini, who worked as Saudi Arabia's intelligence station chief at the kingdom's consulate in Istanbul, informed Riyadh with an emergency code that Khashoggi had arrived at the consulate. Khashoggi's return to the consulate on Oct. 2 was also informed to Riyadh.
On the same day at 7:08 p.m., Saudi Consul Otaibi held a phone call with an official from the office of Saud al-Qahtani, a close aide of Crown Prince Mohammed.
During the conversation, the murder of Khashoggi was called [in order to code so as to hide what was going on, in case Turkish intelligence were listening-in] "a private matter" and "a top-secret mission." The official told the Saudi consul that "the head of state security called me. They have a mission. They want one of your officials from your delegation to deal with a private matter. They want someone from your protocol… for a private, top-secret mission. He can even get permission if necessary."
These statements are proof that the murder of Khashoggi was not done without the consent of the Saudi crown prince.
And Israel's Netanyahu isn't leading a racist apartheid theocratic nation? And Saudi Arabia's monarch and his son Mohammed bin Salman al-Saud aren't also leading a pro-jihadist regime, and America's Government don't know this?
Not "transactional"? It's actually just replacing Trump's transactionalism by Biden's more hypocritical type.
And the hypocrisy here goes beyond the "not transactional" lie. On February 18th, Reuters headlined "U.S. says ready for talks with Iran over nuclear deal" and this propaganda reported that:
Washington would respond positively to any European Union invitation to talks among Iran and the six major powers who negotiated the original agreement: Britain, China, France, Germany, Russia and the United States.
"We are ready to show up if such a meeting were to take place," the official told Reuters, speaking on condition of anonymity, after a senior EU official said he was prepared to convene such a meeting among the parties to the deal.
But it's just a nothingburger.
Though Russia supported an unconditional restoration of the Iran deal, because only the U.S. had broken it and quit it, the U.S. 'allies' backed the aggressor-nation (the U.S. regime), "during a video meeting with his British, French and German counterparts gathered in Paris," as Biden's Secretary of State Antony Blinken (who has supported every U.S. invasion including the 2003 invasion of Iraq) led them:
"Secretary Blinken reiterated that … if Iran comes back into strict compliance with its commitments under the JCPOA, the United States will do the same and is prepared to engage in discussions with Iran toward that end," a joint statement from the four nations said.
America broke it first, but Iran must return to it first — according to America (which broke it first). Only idiots would accept such wacky 'reasoning'. But Joe Biden's Administration appeals only to such idiots. And yet America's liberals deride Trump for Trump's stupidity, and for the stupidity of his followers. Truth, and progressivism (which opposes all lies, conservative or liberal), have virtually no representation in today's American politics. Progressives are marginalized here.
Also on February 18th, the Moon of Alabama blogger bannered "Why Is Biden Creating Himself An Iran Quagmire?" and he wrote that the U.S. side were not only demanding that Iran cancel its own departure from the Iran deal (which cancellation had followed after the U.S. had already abandoned the deal) before the U.S. and its gang would return to the negotiating table to restore the Iran deal, but that in addition the U.S. and its 'allies' would demand that Iran restrict its missile program — which hadn't even been included in the Iran deal — before the U.S. and its allies would negotiate a return to the Iran deal. In other words: Iran would have to make concessions first — though only the U.S. had actually broken the deal — and the U.S. and its 'allies' still wouldn't negotiate unless and until Iran would first agree to reduce its missile-forces (which weren't part of the Iran deal). Furthermore, already, a law recently passed in Iran's Parliament requires Iran's Government to bring an end to the IAEA inspections, starting on February 23rd; so, Iran's Government wouldn't be allowed to back down to the U.S. regime's demands, even if Iran's President were stupid enough to want to do so.
Instead of the gangster — the U.S. regime — apologizing for what it had done, it tries to fool its own and allied publics into believing that Iran — and not the U.S. gang — were the criminals here. The blatancy of America's being a regime instead of a democracy is obvious (after all, America stole Iran in 1953 and has been trying to grab it back ever since Iran finally broke away in 1979), and Biden's pretense to being in a better category than Trump is based on lies that only fools could believe.
And then there's Syria.
On January 23rd, Zero Hedge — linking to reliable online sources — headlined "A Large US Military Convoy Rolled Into Syria On 1st Day Of Biden Presidency". Not only is the new U.S. President Joe Biden intensifying America's invasion of Syria, but he is preparing to increase the theft of oil that his predecessor Trump began in Syria after Trump's predecessor Obama had begun America's attempted conquest of Syria in 2012.
Among the sources which were linked to, in that news-report, is Syrian National News Agency (SANA), which — in the past — has proven to have been truthful, about the war, far more often than standard U.S. and other anti-Syrian 'journalism' has been shown to have been. SANA reported, on January 21st (Biden's first day as U.S. President) that:
The so-called US-led international coalition has sent weapons and logistical materials to its illegitimate bases in Hasaka countryside.
Local sources told SANA that a convoy consisted of 40 trucks loaded with weapons and logistical materials, affiliated to the so-called international coalition have entered in Hasaka countryside via al-Walid illegitimate border crossing with north of Iraq, to reinforce illegitimate bases in the area.
Over the past few days, helicopters affiliated to the so-called international coalition have transported logistical equipment and heavy military vehicles to Koniko [Conoco] oil field in northeastern Deir Ezzor countryside, after turning it into military base to reinforce its presence and loot the Syrian resources.
That oil field had been heavily contested during 2016 between Syria's Government (which owns it) and ISIS, until U.S. President Barack Obama bombed Syria's troops who were protecting it, and immediately ISIS forces moved in, and took it over (as was Obama's intention). That oil facility promptly became the chief source of income for ISIS's Syrian operation, to overthrow Syria's Government.
On 30 April 2017, I had bannered "How Obama & Erdogan Moved ISIS from Iraq to Syria, to Weaken Assad", and explained:
Chris Tomson of Al Masdar News headlined on Monday May 1st, "Syrian Army tank takes direct hit from ISIS guided missile in Deir Ezzor"[on Sunday, April 30th] and reported that, "Currently, government forces are less than 1500 meters from linking up Deir Ezzor city to its airbase," which would be an essential link-up in order for the Syrian government to begin to restore control over the largest city in eastern Syria. Here will be the account of how U.S. President Barack Obama handed that city over to ISIS by means of two key actions, so as to weaken Assad's government.
Today, Der Zor, or Deir Ezzor, Syria's major oil center, is controlled by ISIS or Daesh, but Obama's warplanes bombed the Syrian government troops there on 17 September 2016 and thereby ended the then 5-day-old ceasefire that John Kerry had spent months putting together with Sergei Lavrov [Russia's Foreign Minister], and thus Obama effectively ended all peace negotiations with Russia regarding Syria. Then, when U.S. and Turkish forces attacked ISIS in Mosul Iraq, an escape-path was intentionally left by them for those ISIS jihadists to travel west to Der Zor, so that they could not only take over the oil wells there, but do major damage to the Syrian government's army forces in that key city, after Obama had bombed there on September 17th. Consequently, Erdogan and Obama were now using ISIS in Mosul as a means for reinforcing ISIS in Syria, in such a way as to provide oil-income to ISIS and also to directly weaken Assad's government.
Obama never told anyone that he favored ISIS and all jihadists over Assad's government, but he showed it clearly and consistently by his actions.
A 12 August 2012 U.S. Defense Intelligence Agency warning[whose original can be seen here] that the Obama Administration's strategy might drive ISIS from Mosul in Iraq to Der Zor in Syria, has actually been carried out as a plan instead of a warning — a plan to weaken and ultimately oust Syria's non-sectarian President Bashar al-Assad and replace him with a Sunni Sharia-law regime (one led by jihadists). The 2012 DIA warning had called this scenario an "unraveling," but Obama and the U.S. Congress actually chose it, so as to set the incoming President Trump up with an opportunity to replace Assad's government by one that the Sauds and their U.S.-made weapons will control.
Previously, Al Qaeda had been stealing Syria's oil, and the EU was cooperating with the Obama regime in order to help sell into the EU nations. Syrian troops briefly grabbed it back, but Obama now forced Syria's Army out and handed that oil-facility to ISIS, so that they could make money from it and continue the job of weakening Syria's Government.
On 9 March 2019, three years into Trump's Presidency, I headlined "Syria Accuses U.S. of Stealing 40+ Tons of Its Gold" that ISIS had accumulated from their foreign sales of Syria's oil. However, now that U.S. President Trump knew that ISIS had been 'earning' that much money from selling that oil, he wanted to become the person who would be choosing whom would be funded by Syria's oil. So, on 30 October 2019, I bannered "How the U.S. Regime 'Justifies' the Theft of Syria's Oil" and reported that
On 26 Oct, the New York Times headlined "Keep the Oil': Trump Revives Charged Slogan for New Syria Troop Mission" and opened by saying that "in recent days, Mr. Trump has settled on Syria's oil reserves as a new rationale for appearing to reverse course and deploy hundreds of additional troops to the war-ravaged country." They closed with a statement from Bruce Riedel, retired from the CIA: "'Let's say he does do it,' Mr. Riedel said. 'Let's say we establish the precedent that we are in the Middle East to take the oil. The symbolism is really bad.'" The propaganda-value of a 'news'-report is concentrated in its opening, and especially in what the 'reporter' (fulfilling the intentions of his editors) selected to be at the very end (such as Riedel's statement). However, is what's wrong with taking Syria's oil actually the "symbolism," as Riedel said, or is it instead the theft — the reality (and why did the NYT pretend that it's the symbolism)? Nowhere did that NYT article use the word "theft," or anything like it, but that is the actual issue here — not mere 'symbolism'.
So, Biden will continue that operation, which Obama had started and Trump continued.
The goal is to hand to the Saud family control over Syria's government. The Sauds are to select whom the rulers of Syrians will be. That has been the plan ever since the CIA's second coup, which briefly overthrew Syria's Government, in 1949.
And then there's Julian Assange, who has never been convicted of anything but is being drugged and held in a British maximum-security prison as the latest stage in his decade-long imprisonment-without-conviction for anything. A British judge dropped all charges against him and was keeping him in prison pending a decision by Joe Biden (via Merrick Garland) on whether or not to re-assert Donald Trump's re-assertion of Barack Obama's assertion that Assange had stolen (though he never stole) and made public U.S. Government secrets and should be extradited to the U.S. for what everyone expects to be a kangaroo court trial that would end in his execution for having done what Daniel Ellsberg had done in the Pentagon Papers case about the Vietnam War. The international hero, Assange, is to be 'tried' in a U.S. court. On February 12th, the New York Times bannered, "Biden Justice Dept. Asks British Court to Approve Extradition of Julian Assange". Biden continues Trump's continuation of Obama's attempt to murder Julian Assange.
Ultimately, Biden's foreign policies are putting Democratic Party lipstick onto the Republican Party's pig. That's his 'change', on U.S. foreign policies.
Just like with Hitler, it's all fakery, except that (like with Hitler) the evil which motivates it, and which threatens the entire world, is all too real. Whether the U.S. regime will go all the way to yet another World War in order to impose it everywhere (as Hitler aspired to do), is unknown. (Some experts think the signs point that way.) Hitler went that far, but lost his war. And his spirit (minus the anti-Semitism) then took over in Washington, but with 'kinder' rhetoric. The results in the nuclear Age would be that everyone would lose. The only way to stop that would be to stop Washington, but that's a decision which only Washington's vassal-nations would make — if they will.
And even on his domestic polices, Biden lies in order to serve the priorities of the billionaires who funded his way into the White House. For example, on February 20th, NPR headlined "FACT CHECK: Biden's Comments On Loan Forgiveness And Elite Colleges" and proved that he was deceiving the public about that issue. He is as corrupt as they come. The stopping of the U.S. aristocracy will either come from abroad, or not at all. It won't come internally from within the U.S., because the regime doesn't allow its public to recognize that it's a regime — an imperialistic aristocracy — instead of a democracy. It's more cunning than Hitler was. America's aristocracy recognizes that in modern times, personification of their regime (in a monarch or other 'divinely ordained' individual or "Fuehrer") produces only a fleeting dictatorship and one that is hard to keep in line or continue with a successor. In modern times, a 'democratic' dictatorship has more lasting power. So, that's what we now have. The spirit of Hitler lives on, in America's aristocracy.
Author's note: first posted at Strategic Culture
Possible Directions for U.S. Policies in the Biden Era
Authors: Chan Kung and He Jun
On January 20, 2021, a new page will be turned in the history of the United States when Joe Biden becomes the 46thPresident. What will happen to U.S. domestic and foreign policy as a result of the transition from the "Trump Era" to the "Biden Era"? What will be the impact of this on the U.S., the world, and China? After the tumultuous Trump Era, we believe that this is an issue of great concern to international governments and markets.
The "ANBOUND 100+" high-end discussion platform and the macro team have been continuously tracking the news of the imminent Biden Era and possible policy changes. To this, we have made a number of key predictions. In the historic moment when Joe Biden is about to take office, it is important to review and summarize the relevant research to understand the changes that the new U.S. President will bring.
First, we shall look at the American political landscape in the Biden Era.
An overall judgment is that Democrats are taking control, but "Trumpism" is still unlikely to disappear from U.S. politics any time soon. The ANBOUND team had judged on November 11, 2020, that Donald Trump's various policies had in fact left Biden with a number of political and diplomatic "legacies", and that Biden actually had considerable autonomy over whether to "inherit" these "legacies". Objectively, whether inherited or not, these "legacies" can be used as a bargaining chip for the Biden administration. On the issue of Trump himself, ANBOUND once said on December 20 that Trump will be in trouble because he had "gone too far" and that the future Biden team might carry out a complete reckoning with Trump and his team. Judging by the fact that Trump is facing a second impeachment and the investigation into the storming of the Capitol, such a reckoning is happening. In this regard, ANBOUND has summed up Trump's influence remains and its trajectory to be: Trump -> Trumpism -> Trumpism without Trump.
In the Biden Era, the two-party political landscape in the U.S. will be unbalanced, with the Democrats dominating U.S. politics and rapidly gaining the upper hand, and the Republicans facing an internal split, as ANBOUND judged on January 10, 2021. On this basis, we believe that there is a clear trend towards "bipartisanship", with the Democrats becoming the dominant party in this cooperation. In this context, the Biden administration is likely to complete domestic integration faster and turn its focus to foreign policy sooner. It is also possible that with less resistance at home, the Democrats will give more focusat home, and the U.S. society will become more integrated than in the past, with some of the major domestic issues, such as welfare and environmental protection, to likely make significant progress over the next four years.
Then, there are the U.S. economic issues and economic policies in the Biden Era.
The United States faces many problems in the economy, but the core problem lies in the distribution of wealth, which is the cause of many social problems. The research team of ANBOUND pointed out in November 2019 that the wealth of the United States is still in the process of being accumulated in large quantities, and the real problem of American society lies in the distribution of wealth. Part of the backlash against globalization in the U.S. is also related to the distribution of wealth in American society. On this basis, we believe that welfare will be an important aspect of U.S. economic policy that needs to be addressed in the future. On November 22, 2020, we further pointed out that the transition to a welfare state could usher in a new super-boom for the United States. Contrary to the view of many that welfare is a "simple spending" policy, we believe that welfare, if properly used, will create new consumption space. In terms of health insurance, education, and consumption in the United States, we expect that a full-scale welfare transition in the U.S. would create a USD 10 trillion mega-consumer market that would potentially bring the U.S. into a new phase of rapid development while resolving social tensions.
Based on the above analysis, we believe that the core of the so-called "Bidenomics" is about the distribution of wealth and the "welfarization". From what has been observed so far, the basic logic of "Bidenomics" is to solve the public health crisis, save jobs, reconfigure the industrial chain, overhaul infrastructure, promote an environmental agenda, build a better social security system, and promote social equality. This logic is likely to be the "core" of economic policies in the Biden Era. There were similar signals that emerge before Biden officially took over the presidency. Biden has proposed USD 1.9 trillion stimulus package to deal with the impact of the pandemic on the U.S. economy and society. Biden's Treasury Secretary nominee Janet Yellen also called on the U.S. Congress to act more aggressively to deliver economic aid without worrying too much about the debt. "Neither the president-elect, nor I, propose this relief package without an appreciation for the country's debt burden. But right now, with interest rates at historic lows, the smartest thing we can do is act big," Yellen said. "I believe the benefits will far outweigh the costs, especially if we care about helping people who have been struggling for a very long time," Yellen added. Yellen also stressed the need to rebuild the U.S. economy "so that it creates more prosperity for more people and ensures that American workers can compete in an increasingly competitive global economy."
Concerning the foreign policy issues in the Biden Era, as mentioned above, Biden will not completely abandon Trump's diplomatic "legacies", rather he would build on it with some kind of "pullback". In this process, institutionalization and systematization will be the most prominent characteristics of American diplomacy in the future. A top foreign policy priority for the Biden administration will be to rebuild relations with its allies, particularly Europe, restoring stability to the transatlantic alliance and healing the rifts that have emerged over the past few years. We believe that such rapprochement will certainly play a role and the U.S.-EU strategic alliance will not change, but it will be difficult to fully restore to the levels of the past. On many issues, such as economy and trade, market space, security, and digital sovereignty, the EU will have a stronger "sense of autonomy". As for U.S.-China relations in the Biden era, we have argued that we should not expect the U.S. government to adjust its hardline position on China, but that the Biden administration would be more predictable in its approach to policy games, returning to the character of "the establishment". In fact, as early as October last year, the ANBOUND's research team pointed out in its outlook on U.S.-China relations in the Biden era that the Biden administration's approach to several aspects of domestic and foreign affairs would generally differ from that of the Trump administration, and that while its strategic positioning of China and the policy of inhibiting the rise of China in the long term would remain unchanged, in terms of specific approaches, the Biden administration would seek a certain degree of order and geopolitical discipline to implement and enforce its policies.
In regard to the Korean Peninsula issue, we believe that in the Biden Era, it is possible for the United States and North Korea to reach a phased nuclear abandonment agreement. On Iran, the main concern is still the Iranian nuclear issue. We believe that the United States will amend Trump's extreme policies on the issue of the Joint Comprehensive Plan of Action (JCPOA), or the Iran nuclear agreement, and some adjustment will take place. However, even if the United States can return to the Iran nuclear agreement, Iran may have to make certain concessions on the 2015 version. One of the key points may be that Iran needs to further restrict its support to the militia in the Middle East on the basis of the original version. This means that Iran's influence in the Middle East will be significantly reduced. Regarding the issue of returning to Comprehensive and Progressive Agreement for Trans-Pacific Partnership (CPTPP), we believe that returning to CPTPP is quite attractive to the Biden administration, but it is also quite difficult. Fluctuations in U.S.-China relations will affect the process of the United States returning to CPTPP; the worse the U.S.-China geopolitical relationship gets, the less resistance the United States will have to return to CPTPP.
In addition, ANBOUND's researchers also believe that looking from the standpoint of historical development, the Biden administration may be a transitional period for the United States to return to "normal" from the Trump Era. From Biden's personality, age, situation and environment, we tend to think that the Biden administration is likely to be a "presidential accountability system under the leadership of Secretaries". In such a government, it is the Secretaries of various departments, the Department of State, and the new cooperation pattern of the two parties in Congress that play a key role, rather than relying mainly on the President. In particular, Janet Yellen, the new Treasury Secretary who had served as the Chairperson of the Federal Reserve, could very well have crucial impact on the U.S. economic policy in the Biden Era.
Final analysis conclusion:
With the transfer of executive power, the United States will bid farewell to the "Trump Era" and usher in the "Biden Era". The United States under Joe Biden will undergo considerable adjustments and changes, which are reflected in many aspects of the United States' domestic politics, international geopolitics, economy, and foreign policy. The world will watch the new changes in the United States, and China will see a new pattern of U.S.-China relations. Changes in the United States will not only affect the world but also China's development strategy.