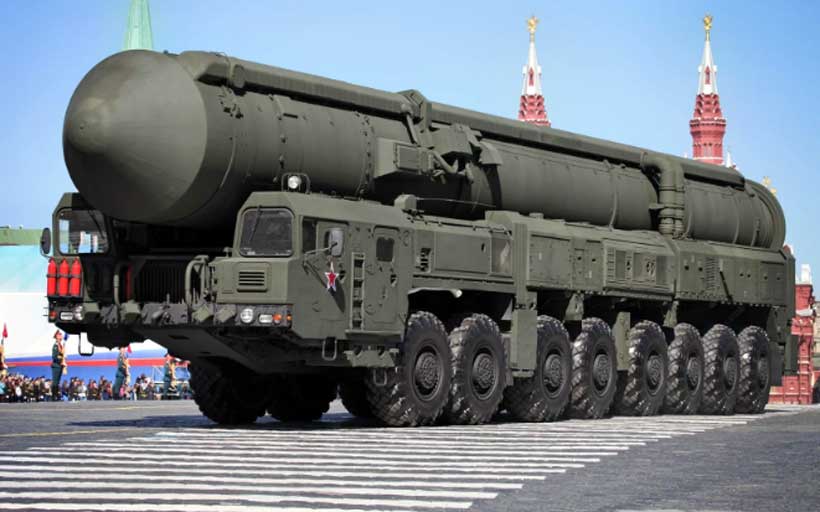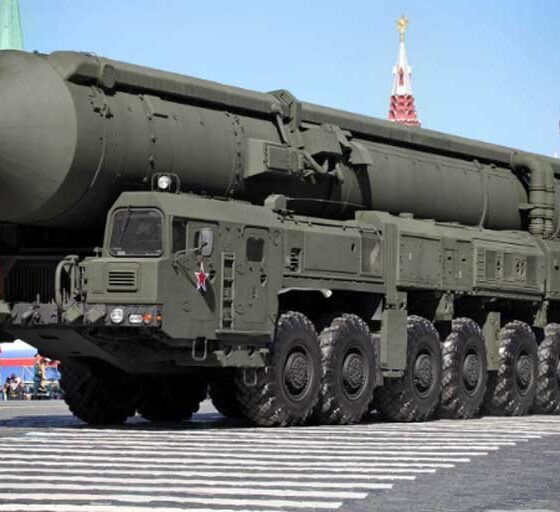 Relevancy of Russian Non-Strategic Nuclear Weapons in current NATO-Russian threat environment
Non-strategic nuclear or tactical nuclear (NSNWs) weapons are basically battlefield weapons and used to hit counterforce (Command and control, nuclear facilities etc.) target of enemy and they are used for limited purpose. NSNWs include Artillery, mines, SRM (small range missile), bombers, ships and submarines etc. There is no exact definition of range and yield of tactical nuclear weapons but just that tactical weapons have smaller yield than strategic weapons[1]
During cold war era there was clear distinction between strategic and non-strategic nuclear weapons in term of range and yield. Non-strategic nuclear weapons had low yield and range and were used to target any specific area. But after cold war there is blur line or we can say now there is no more clear distinction between both strategic and non-strategic nuclear weapons as their delivery system, range and yield have been improved. Now they have same capability as strategic weapons and can create huge destruction on large scale.[2]
Russia use term 'Non-strategic nuclear weapons for its tactical or conventional nuclear weapons. It is clear indication that Russian perspective on Tactical nuclear weapons is far different from American perspective. What is the definition of non-strategic nuclear weapons still there is no common consent on it. But it is the fact that Russian tactical weapons are strategic as they have same capability or yield as one strategic weapon has and some weapons have more destructive capability than the bombs which were released on Hiroshima and Nagasaki. Basically these non-strategic nuclear weapons were not covered in strategic Arms Reduction Treaty START and Intermediate nuclear force INF.[3]
Russia justify its non-strategic nuclear weapons in this way that its survival is under threat due to European countries whom US has provided extended deterrence and there is huge conventional asymmetry vis-a-vis US and NATO countries. Due to this reason Russia wants to keep NSNWs. There is a ratio of almost 3,000-6,000 NSNWs which can be delivered in counter response to NATO or European theatre. Russian stance towards non-strategic nuclear weapons is that she is relying on these weapons to make deterrence effective and to give message to US and its NATO allies that in case of any armed aggression, Russia will use nuclear strike against them.[4]
Background
United States was the first to start arms race as she developed its nuclear weapons and then Russia followed the same suit. In the early 50's both started to develop tactical nuclear weapons to use in battlefield as there was nuclear rivalry between soviet and US so there was huge competition between both of them. In mid-1970's soviet was ahead in term of mega tonnage then USA[5].After the dissolution of USSR, geo-politics had changed the dynamics of the world and according to particular strategic environment soviet adapted the method of limited use of atomic weapons to deter its potential adversary (US and NATO) as soviet was comparatively weaker than US in term of conventional weapons that's why for soviet this was the only way to curb the crisis. Russia realized non-nuclear but strategic conventional armaments as being of potential use in such scenarios[6]
Throughout the cold war nuclear weapons were central to strategy of the US and Soviet as both states had focused on limited war so both decrease the number of nuclear weapons These Include long-range missiles, magnitude bomb, intercontinental ballistic missiles (ICBMS), submarine launched ballistic missiles (SLBMS) and heavy bombers etc. These were basically to hit counterforce target of enemy forces and side by side they also positioned number of strategic weapons beyond their own zones along with the troops. Respective weapons typically had less Yield and range so they had less power than nuclear weapons. These weapons were used for battlefield to achieve tactical and limited purpose.
In 1987 soviet and the US signed Intermediate Range Nuclear Forces (INF) Treaty, removed intermediate and middle range cruise missiles. But after the disintegration of Soviet Union there was huge security concern and soviet economy was also collapse and the conventional superiority which soviet had on US during cold war but after cold war Russia get weak in terms of technology and conventional weaponry and according to particular geopolitical circumstance the US also alter its weaponry. Due to further advances little attention was given to tactical nuclear weapons or strategic nuclear weapons. It is clear from the fact that in Presidential nuclear initiative (PNI) from 1991-1992, little attention were given to tactical nuclear weapons and in START, non-strategic weapons were also not included.
Non-Strategic Nuclear weapons (NSNWs) during cold war
US Doctrine and military strategy:
NSNWs were installed for protection of the U.S. allies against hostility which was posed by the Soviet Union and Warsaw Pact allies, side by side these weapons were against other adversaries as well. For the US and its NATO allies it was under the strategy of flexible response. According to this strategy, NATO did not claim that they will use nuclear weapons against any sort of attack but they preserved the capability to deter the escalation of war. This was a sort of balance of resolve under which US and NATO influenced the perception of soviet so that soviet don't escalate the crisis but give up.[7]
As the Cold War was about to an end, NATO recognized that now there is no need of having nuclear weapons at large scale or to defeat ant tactical attack from the side of soviet. As now Soviet is not able to launch full scale war on NATO. Side by side NATO also understand that these weapons would continue to play a crucial political role in NATO's strategy by putting ambiguity in the concentration of any potential adversary that in case of any aggression NATO can use its nuclear arsenal.[8]
US Force structure:
During cold war US shaped and resize its non -strategic nuclear weapons according to particular security threat environment.US had deployed these weapons on zones of NATO and Asian allies in order to provide extended deterrence. In l970, US started to reduce its non- strategic nuclear weapons about more than 7,000 and in late 1980 NSNWs were less than 1,000.US reduced because its NATO allies were also agreed that less number of weapons are enough for the purpose of deterrence but having a good quality .Now US focus was on upgradation of its arsenals as she was not perceiving any immediate threat from Soviet .Between 1980-1988 US developed and upgrade its nuclear arsenals, which include, GLCM (ground launched cruise missiles) ,IRBM (intermediate range ballistic missiles), SRBM(submarine range ballistic missiles),and also build new bombs for navy but after the collapse of soviet Union, US stopped its modernizing programs and both soviet and US signed intermediate nuclear force(INF) to eradicate all short and medium range cruise and ballistic missiles[9]
Soviet doctrine and military strategy:
Like US, Soviet reliance was also on nuclear weapons as a military strategy[10]. During cold war soviet has doctrine of NFU (no first use) but this doctrine can be changed anytime by any state according to particular circumstances. The other thing was that soviet strategic nuclear weapons were more cohesive than US and these arsenals were also useful in case of any astonishment attack or preventive attack[11] .In 1980, Russia also started to reduce nuclear arsenals as they said that strategic weapons have shattering effects but at the same time they are used for deterrence.
Force Structure:
During cold war, Soviet Union had installed number of delivery vehicles to deliver NSNWs (nonstrategic nuclear weapons). In different periods, it installed devices that were so minute that they could adjust in little container, nuclear mines, shells which were used for artillery, short-, medium-, and intermediate-range ballistic missiles, short-range air-delivered missiles, and gravity bombs. The USSR installed these arms on almost 600 centres, some of which were positioned in Warsaw Pact states in East Europe including some western and southern outside of the nation and all over in Russia. In 1991, after disintegration soviet was left with about 20, 0000 of non-strategic nuclear weapons before dissolution of Warsaw pact it was almost 25, 0000 NSNWs. [12]
Non-Strategic Nuclear weapons after Cold War
US strategy and doctrine
NSNWs are still central to strategy of US and NATO policy and US maintained its doctrine of First use (FU) and US relies on amalgam of conventional and nuclear weapons maintaining both offensive and defensive posture and continue to deter and providing extended deterrence . "New Strategic Concept" which were retained in April 1999 specified, "To defend concord and to prevent conflict or intimidation, the Coalition will maintain amalgam of both strategic and conventional weapons. Strategic weapons make a unique contribution in interpretation the dangers of belligerence in contradiction of the Coalition in numerable and offensive".[13]
Furthermore, the 2010 Strategic Concept stated more reductions in nuclear weapons, in the upcoming future. The allies are "strongminded to follow an inoffensive world for all, in a way that promotes international stability according to Non-proliferation treaty, and is grounded on the belief of security for all." Whereas coalition had "affectedly concentrated the quantity of strategic weapons based in Europe" and also reduced the role of strategic weapons in NATO plan." Besides, the arms control progression "should concentrate on the discrepancy with the superior Russian stocks of short-range nuclear weapons." so, nevertheless NATO no more watched Russia as an opponent, the coalition deceptively arranged that the discrepancy in NSNWs (Non-strategic nuclear weapons) could generate security apprehensions for some supporters of the coalition.[14]
Force structure:
From side to side, the late 1990s, George W. Bush Government, the United States preserved almost 1,100 non-strategic nuclear weapons in its dynamic stock. Around about 500 were air-delivered bombs organised at centres in Europe. Whereas the rest of arsenals, counting some extra air-delivered shells and almost 320 strategic equipped sea-launched cruise missiles, were apprehended in storing zones in the United States[15].US has condensed the quantity of its centres in Europe that stock strategic arsenal from over 125 centres in -1980s to 10 centres, in seven countries, in 2000.[16]
Russia military doctrine strategy
In past, 20years, Russia has reviewed its strategic and conventional weapons with succeeding varieties looking to dwelling a huge dependence on strategic weapons. Like, the armed doctrine delivered in 1997 permitted for the use of strategic weapons "in case of a riskto the survival of the Russian Coalition. "Doctrine printed in 2000 prolonged the environments when Russia may be used strategic weapons to comprise outbreaks using weaponries of mass destruction in contradiction of Russia or its partners "and side by side in rejoinder to large-scale hostility exploiting non-strategic nuclear weapons in circumstances serious threat to the security and sovereignty of the Russian Alliance[17]
In 2010, it did not definitely approve the preventive use of strategic weapons. But also specified that "Russia assets the precise to usage of strategic arsenal in comeback to a use of strategic or any sort of additional weapons of mass destruction; biological and chemical weapons in contradiction of her and her supporters, and side by side in a case of an hostility in contradiction of her with conventional weaponries that would place in risk the survival of the state.[18]So, there is little indication that Russia strategies to practise strategic armaments at the very start of a clash, before it has involved with conventional armaments. Russia might recourse to the practice of strategic weaponries first, in ongoing limited war.[19]
Force structure:
Non-strategic nuclear weapons in Russian storage, it is very difficult to get idea about that how many NSNWs Russia possess. This ambiguity originates from various factors: improbability about the quantity of nonstrategic nuclear weapons (NSNWs) that the Soviet Union had positioned and stored during 1991, in this year President Gorbachev broadcast his PNI; improbability about the speed of warhead abolition in Russia; and thirdly, ambiguity almost whether all warheads detached from positioning are still programmed for exclusion. Soviet Union might have installed 15,000-25,000 NSNWs(Non-strategic nuclear weapons) in the late 1980s and early 1990s. Through the 1990s, Russian administrators specified that they had finished the arsenals extractions authorized by the PNIs and had ensued to eradicate weapons at a degree of 2,000 each year.[20]
Russia had also seemingly concentrated the quantity of armed centres that could install nonstrategic nuclear weapons (NSNWs), has merged its storing capacities for these arsenals. According to an estimate, the Soviet Union may have almost 500-600 storing locations for strategic armaments by 1991. By the end of this particular period, this amount may have deteriorated to almost 100. In previous 10centuries, Russia might have additional amalgamated its storing positions for strategic arsenals, recollecting almost 50 in manoeuvre[21]
21st century: Relevancy of Russian Non-Strategic Nuclear Weapons in response to current NATO threat environment
The strategic balance in Eastern Europe turned a dramatic turn following collapse of Soviet Union in 1991. Newly born Russia was far-cry of previous super power. Though threat was gone, but NATO instead of restricting its capabilities and influence continued to expand, ultimately absorbing more states in Eastern Europe. After Global war on terror, NATO-Russia tensions eased down to great extent but after American with drawl from Anti-Ballistic treaty in 2002, Russia decided not to give extra leverage to arms control agreements with NATO, one of it was maintenance of credible fleet of Tactical Nuclear Weapons which in Russian perspective are called Non-Strategic Nuclear Weapons (NSNWs).
Russia is economically far behind from Western Europe and US .Russian has about 30% of world's natural resources which include precious metals, oil and gas. By exporting these resources, Russia produce a huge revenue but in 2014 after decline in oil prices and sanctions which were imposed by US and European countries on Russia on its defence and energy sectors, due to its annexation of Crimea and these all circumstance lead towards deterioration in Russian rubble .[22] Another aspect is, Russia exported its Gas and oil to European countries and during Ukrainian crisis Russia used gas as a mean to blackmail European states[23]. Europe made 75% of Russian export and it was huge share in Russian economy[24].After sanctions imposed by US and European Union (in term of technology and shale oil production and other sectors) in response to that Russia cut down its supply of gas to European nations due to which it effect the gross domestic product(GDP) of Russia[25]
European states are now relying on renewable energy resources; fossil fuels and shale oil etc.[26] Now Russia is no more able to blackmail European states to fulfil its own geopolitical interests and European states has freed them from the Russian import of oil and gas. Due to such economic conditions, Russia has only option of non-strategic nuclear weapons for the purpose of deterrence against its adversaries as she don't has enough to build new arsenals as US. Russian defence budget is just 5% of American defence budget[27].
Another justification provided by Russians on its non- strategic nuclear weapons is NATO's drill inside Baltic States, Russia provides another justification of its non-strategic nuclear weapons as NATO is expanding towards eastern European states and Baltic States and it's a severe threat for Russia .NATO is doing agreements and improving conventional and nuclear competences and deploying nuclear capable missile on Eastern Europe and Baltic states near to Russian territory not only this NATO and US are also supporting oppositions inside Russia. NATO is also agree to support Allie's forces in term of readiness, training and command and control whereas US pledged under European Reassurance initiative (ERI), in which US will provide security assurance to its European allies, on its eastern border to deter and provide advancing resistance against a Russian conventional attack. But NATO maintained a comparable force in West Berlin to serve same interest as US, and it was fruitful for more than forty years in dissuading a Soviet (Russia) endeavour to alteration the status quo by might or coercion. [28]
Russia is facing adversary which is far ahead in every aspect; smart weaponry, long range missiles which are highly conventional capable, well trained soldiers, nuclear weapons kinematic and non-kinematic means of warfare etc. In response to it Russia has its non-strategic nuclear weapons and side by side building its offensive and defensive capabilities, conducting military exercises, verified delivery system of nuclear and conventional weapons and it seems that Russia is signalling US that though there is asymmetry between them but still Russia can respond US and her allies with its present capabilities. [29]
The Russian nuclear arsenal is not just for outdated nuclear deterrence, just to prevent the status quo but it is also to be used as a tool of bullying. At the same time, Russia's nuclear bluffing has generated the perception that a nuclear attack in Europe is once again possible. And it has upraised concerns about Russia's supposed "escalate to terminate "strategy – a strategy that forecasts forced threats which include concrete limited nuclear use, to sack conventional war on Russia's standings [30]
In a situation that would echo in the West, Russia might decide to slice out territory from one of the Baltic States through amalgam of both conventional and nuclear weapons, opening with an instant conventional interchange to generate a "fait accompli" and will hit counterforce target and in turn it will hit adversary's capabilities. Russia will try to do limited war but in case NATO react to this strike rapidly and Russia feel its conventional defeat than there is chance that Russia will go for nuclear strike. [31]
Russia didn't declare what is its nuclear threshold but Russia has military doctrine of first use (FU) and she can launch attack on NATO due to miscalculation as this is game of perception or misperception.
Withdrawal from the ABM (Anti- Ballistic Missile) treaty by US in 2002.This is also tremendous security concern for Russia as US is building Ballistic Missile Defence (BMD) and US has deployed BMD in Europe and to counter BMD, Russia has deployed non-strategic nuclear weapons[32]. Deployment of missile shield in Europe means that, "there is preparation of first strike capability", according to Putin. Russia has its Iskandar program in response to BMD and current status of this program is not clear up till now.[33]
Due to lack of precision guided non -strategic nuclear weapons like submarine launched cruise missiles (SLCMs) maintained by space technology, don't have effective command and control C4ISR (computer, command, control, communication, intelligence, surveillance and reconnaissance).Still Russia needs to work on all of these aspects.
Conclusion
Russian outlook on its Non –Strategic Nuclear Weapons, deal with both of political and military aspect. Non-Strategic Nuclear Weapons have played a central role in the military strategy of Russia against its potential adversary US and NATO after the disintegration of Soviet Union. Russian armed forces still lag behind in term of hi-tech weaponry; unmanned aerial vehicles (UAVs),Precision guided conventional weapons and electronic warfare competences with respect to US and NATO. Russia is relying on old soviet military hardware though she is investing in building new military hardware but full implementation is not happening as Russian economy is weak after its dissolution. Russia has capability to attain limited territory with limited options but to fight with major rival, it will take a long way to go.
Though there is asymmetry between Russia and NATO. Russia is behind in terms of technological development but both are doing tit for tat mechanism like US has deployed BMD in response to which Russia launched Iskander missile though it is short range but can cover eastern European states. Both states are doing this for their survival according to realistic perspective but this is engaging both of them in arms race which is very disastrous as it can instigate crisis.
Agreements like INF (Intermediate nuclear forces), PNI (Presidential Nuclear Initiative) and START treaty didn't pay attention towards Non- strategic Nuclear weapons which was very crucial to discuss but to different other developments NSNWs were ignored. There are chances that both Russia and US will extend New START treaty but it remains to be seen that whether they will include Non –Strategic Nuclear weapons or not.
---
[1] Brian Alexander, Alistair Millar, ed. (2003). Tactical nuclear weapons: emergent threats in an evolving security environment (1. Ed.). Washington DC: Brassy's. p. 7. ISBN 978-1-57488-585-9. Retrieved 22 March 2011.
[2]Ibid.
[3] Robert M.Gates,(senior fellow at centre for a new American security), "Russia's Evolving nuclear doctrine and its implications'', Foundation pourla recherché strategique, 2016
[4] Tom Nichols, Douglas Stuart, Jeffrey D. McCausland,BOOK, Tactical nuclear weapons and NATO, 2012
[5] "US and Russian Tactical nuclear weapons: A forgotten threat", enter for global and health security",PSR,2016
[6] Robert M.Gates,(senior fellow at center for a new American security), "Russia's Evolving nuclear doctrine and its implications'', Fondation pourla recherché strategique, 2016
[7]"The United States retains substantial nuclear capabilities in Europe to counter Warsaw Pact conventional superiority and to serve as a link to U.S. strategic nuclear forces." National Security Strategy of the United States, White House, January 1988, p. 16
[8] North Atlantic Treaty Organization, "The Alliance's Strategic Concept," NATO Office of Information and Press, Brussels, Belgium, 1991, para. 8.
[9]CRS Report RL30033, "Arms Control and Disarmament Activities: A Catalog of Recent Events", by Amy F. Woolf
[10]CRS Report 97-586, "Russia's Nuclear Forces: Doctrine and Force Structure Issues", by Amy F. Woolf and Kara Wilson
[11]Ivan Safranchuk, "Tactical Nuclear Weapons in the Modern World: A Russian Perspective," in Alexander, Brian and Alistair Millar, editors, Tactical Nuclear Weapons (Washington DC: Brassey's Inc., 2003), p. 53
[12]Joshua Handler, "The 1991-1992 PNIs and the Elimination, Storage and Security of Tactical Nuclear Weapons," in Alexander, Brian and Alistair Millar, editors, Tactical Nuclear Weapons (Washington DC: Brassey's Inc., 2003), p. 31.
[13]The Alliance's Strategic Concept, approved by the Heads of State and Government participating in the meeting of the North Atlantic Council in Washington DC, April 23-24, 1999.
[14]ibid., pp. 7-8
[15]"NRDC Nuclear Notebook: U.S. Nuclear Forces, 2007," Bulletin of the Atomic Scientists, January/February 2007.
16USNuclear Weapons in Europe, 1954-2004, by Robert S. Norris and Hans M. Kristensen. Bulletin of the
Atomic Scientists. November/December 2004
17Joshua Handler, in Alexander and Millar, Tactical Nuclear Weapons, pp. 23-25
18 "Russia's Military Doctrine," Reprinted in Arms Control Today, May 2000
19New Russian Military Doctrine, Available at Opensource.gov, February 5, 2010.
20Pavel Podvig, "New Russian Doctrine and Preventive Nuclear Strikes," Russian Strategic Nuclear Forces, October 14, 2009, http://russianforces.org/blog/2009/10/new_russian_doctrine_and_preve.shtml
21Lewis Dunn, "Non-strategic Nuclear Weapons Control: What is the Problem?," in Larsen, Jeffrey A. and Kurt J. Klingenberger, editors, Controlling Non-Strategic Nuclear Weapons: Obstacles and Opportunities, United States Air Force, Institute for National Security Studies, July 2001, p. 17.
22 Hans M. Kristensen, Non-Strategic Nuclear Weapons, Federation of American Scientists, Special Report No. 3,Washington, DC, May 2012, p. 68, http://www.fas.org/_docs/Non_Strategic_Nuclear_Weapons.pdf.
23Julian Cooper, "The Russian economy twenty years after the end of the socialist economic system", journal of Eurasian studies, 2012.
24Andrea Thomas, "Russia and Ukraine Mustn't Use Gas as Blackmail Tool, Says EU Official", The wall street journal, 2014.
25Sam Meredith, "US ratchets up pressure to break Russia's stranglehold over Europe's energy market", CNBC, 2017.
26Kimberly Amadeo, "Ukraine Crisis: Summary and Explanation, How Ukraine crisis threaten the EU, 2017.
27Fiona Harvey, "Shale and non-Russian gas imports at heart of new EU energy strategy", 2014.
28Julian Cooper, "The Russian economy twenty years after the end of the socialist economic system", journal of Eurasian studies, 2012.
29Richard sokolsky, "The New NATO-Russia Military Balance: Implications for European Security", 2017.
30Jacek Durkalec, "Nuclear-Backed 'Little Green Men:' Nuclear Messaging in the Ukraine Crisis", Polish Institute of international Affairs, July 2015, www.pism.pl.
31Nikolai N. Sokov, "Why Russia calls a limited nuclear strike "de-escalation"," Bulletin of the Atomic Scientists, March 2014, http://thebulletin.org.
32Paul Goble, "Putin Believes He Can Win a War with NATO, Piontkovsky Says", The Interpreter, 10 August 2014, www.interpretermag.com.
33Alexel Arbatov, "A Russian Perspective on the Challenge of U.S., NATO, and Russian Non-Strategic Nuclear Weapons",
34Andrei Akulov, "Iskander – Response to BMD. Should West Further Provoke Russia? (II)",strategic culture foundation, 2013.
U.S Vs China view on the Iranian nuclear proliferation risks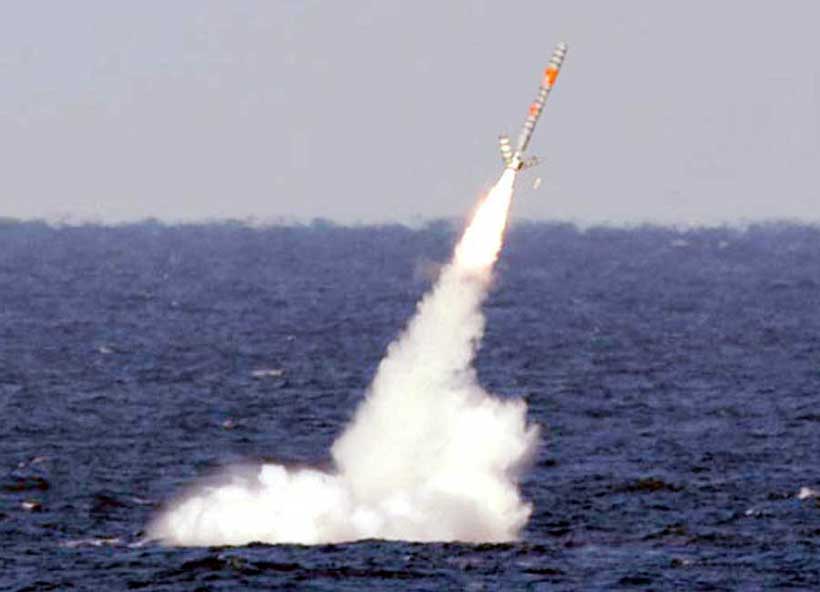 The Chinese view and philosophy on Iranian nuclear proliferation can be understood through (the Chinese emphasis on the current global security situation and its passing through complex and profound changes, and the challenges of curbing and exacerbating proliferation and nuclear security are exacerbating, while the threat of nuclear terrorism cannot be ignored), which it overlooked and ignored the Western powers and American policies themselves, contrary to the Chinese vision.
The Chinese understanding regarding confronting the US pressure on Iran over its nuclear program is characterized by the mechanism of Iran's regional positioning in the Middle East and making it a major regional power, especially after the "strategic partnership agreement with Iran for 25 years in March 2021", with China intensifying its partnership efforts with other powers to mobilize them and recruit them to the Chinese side to exert collective pressures on the United States of America regarding forcing it to accept the Iranian conditions on negotiating the nuclear proliferation file, and the importance of Washington making concessions in favor of Tehran, especially related to lifting and easing US sanctions imposed on Iran.
And what can be emphasized here, that it seems important here, in light of the growing competition between the United States and China, that (the countries of the region pay attention to bridging the gaps, liquidating regional conflicts, rebuilding strategic alliances and security initiatives), which makes the region a difficult figure in the face of (all Attempts to employ it in the context of the conflict between the major powers). The countries of the region should also deepen their relations with the countries and partners of the middle and influential powers in the international system, especially those countries that have permanent membership in the UN Security Council, as well as the European Union, so that there are (alternatives and front lines of defense on the part of these powers to defend their interests in the region And to impose a balanced equation that prevents exposure to the effects of any new cold war that may affect the region, due to the policies of US-Chinese competition).
In my personal opinion, that (the Iranians may have another opportunity to negotiate about it by turning back the movement of history), and what I mean here is (Iran's presentation during the rule of former President "Mohammed Khatami" and after the United States invaded Iraq after 2003, a generous offer to the West from During what is known, as (Swiss diplomacy), where that show was known at the time, as the "Grand Bargain Deal").
By that (Swiss diplomacy) means the (Iranian pledge to be fully transparent about its nuclear file, and to prove stopping its support for Hamas in Palestine and Hezbollah in Lebanon, in return for full security guarantees from the United States of America, and full normalization of relations with it), and I believe that Iran according to that Swiss diplomacy will win the ranks of the international community, including (Israel and the Arab Gulf states as Iran's staunch enemies in the Middle East).
China also wants, with the Iranian side, to stick to the 2015 negotiations, known as the "5+1" Group", which includes: (USA, France, Britain, Russia, China, in addition to Germany with Iran). But, the US withdrawal came unilaterally during Trump's term in 2018, which formed a series of tensions about the reasons for this American withdrawal in the media and diplomacy, and China's constant question about (the role of the International Atomic Energy Agency in confronting Washington and its unilateral withdrawal from the nuclear agreement that the USA has signed with Iran in 2015).
I can also stop here on a serious issue that is rarely touched upon, regarding (the role of the Western, American and even the Israeli media itself towards Iran and mobilizing the whole world against it, by accusing Iran that it is months away from manufacturing the first nuclear weapon, which represents real pressure on the work of the Agency). In my personal opinion, Iran still needs long-term years to complete its nuclear project, especially in light of the severe economic crisis that the Islamic Republic of Iran is suffering from, which lacks sufficient financial, technical and psychological resources and the final decision to possess this nuclear weapon in its final form.
China is seeking to reach an agreement on a tight and comprehensive framework on the Iranian nuclear program, which guarantees (complete and free international control without US, Israeli or international pressures on uranium enrichment and plutonium residues), which may block any endeavor to manufacture a nuclear weapon, according to the assurances of the American experts themselves in the nuclear technicians file.
Here, China insists on a number of terms and conditions in advance, regarding the new mechanism relating to (the renegotiation of the Iranian nuclear file against the United States of America), which are:
Calling on China to (lift the economic sanctions imposed by Europe and the United States on Iran), as a prerequisite for goodwill towards Iran.
China understands the International Atomic Energy Agency's long-term restrictions on Iran's nuclear program, but China supports the (continuation of uranium enrichment in small, identifiable proportions, for the purpose of Iran's peaceful nuclear uses in legitimate work such as electricity generation), and so on.
China's support for the efforts of (reducing the number of Iranian centrifuges by two-thirds, while keeping the rest and monitoring the nature of its peaceful uses).
China's monitoring and supervision of the activities (disposal of enriched Iranian uranium under the supervision of the supervisors of the International Atomic Energy Agency, without American pressures), which may be exercised on them to random level of accusations against Iran.
China agrees with the Iranians not to export nuclear fuel in the coming years, and support (the strategy of not building Iranian reactors that may operate with heavy water generating dangerous nuclear uses, and China's support for the IAEA's scarcity of not transferring Iranian equipment from one nuclear facility to another in Tehran for a period of approximately 15 years, in order to ensure integrity and transparency).
The Iranian allowing the International Atomic Energy Agency inspectors to enter all suspected sites, including: the Iranian military sites, but this is done after "consulting with Tehran itself out of respect for its internal affairs and sovereignty".
The necessity of maintaining (the ban on the import of Iranian weapons for an additional five years, and eight years for ballistic missiles).
China's requesting from the US and the international community to (release of Iran's frozen assets, which are estimated at billions of dollars), in order to restore the wheel of development and economic growth for the benefit of the Iranian people themselves.
China is demanding to (lift the ban on Iranian aviation, as well as on the Central Bank and Iranian companies).
China's call to the International Atomic Energy Agency to cooperate with Iran internationally in (the areas of its superiority in energy and technology to benefit from it on the one hand and to integrate and qualify Iran to win the affection of the international community on the other hand).
Here, we find China's keenness to (the success of the negotiations of the Iranian nuclear agreement, as a Chinese diplomatic success and victory in the face of Washington), and this was demonstrated through the previous Chinese proposals, which (included a negotiating framework based on mutual concession step by step to make it a success, meaning Iran's concession in exchange for the concession of the United States of America and IAEA negotiators).
The Chinese long-term vision is represented in proposing and negotiating all endeavors, proposals, and solutions regarding the Iranian nuclear file, in order to (gain a double international political weight for Beijing as a superpower in the face of American and Western policies, and in support of the Chinese position calling for international pluralism and the existence of a multilateral system that is active in it). If this is achieved, Beijing will be the (first and most international beneficiary of the completion of the Iranian nuclear agreement on conditions satisfactory to all), whether on the political or economic level, and without leaving any clear negative repercussions on the Chinese side itself in the future.
During the various stages of the negotiations, China also made unremitting efforts to resolve the differences between Washington and Tehran, especially (encouraging Beijing to adhere to the international joint plan of action, which China proposed as a solution to the problem of the Iranian nuclear file), known as: "JPOA"
The most prominent (proposals for the formulation of the Chinese negotiating framework towards Iran and the international community) to reach a comprehensive solution are the development of Chinese proposals, based on five points, as follows:
Ensuring commitment to dialogue between the (5+1) group and Iran.
Seeking a comprehensive, fair, appropriate and long-term solution.
Follow the principle of solution step by step and alternately.
Creating a suitable atmosphere for dialogue and negotiation.
Ensuring a comprehensive approach to address the symptoms and root causes of the crisis.
The "Chinese comprehensive solution strategy towards the Iranian nuclear crisis", is also based on China's proposal for a comprehensive solution based on four points, the most prominent of which, represented in:
It is necessary to activate political decisions with Iran, and not just rely solely on technical solutions, given that the (Iranian nuclear file has a political-security character).
All international parties must meet and move with each other in the middle of the road to achieve the necessary flexibility, and this requires (accepting settlements from all international parties, including Iran).
Follow the principle of "step-by-step and reciprocal solution", which is the common item in all the internationally proposed Chinese proposals.
Thinking outside the box to find a comprehensive solution to the Iranian nuclear crisis, meaning: reaching solutions that may be (new, innovative, technical and technical), as steps in achieving negotiations with Iran.
The most prominent of these innovative, new and unconventional Chinese solutions for the step of resolving the nuclear crisis with Tehran, is (China's proposal for a solution that includes redesigning the core of the "Arak Heavy Water Facility" reactor, which will distance it from the nuclear problem by reducing its consumption and reducing the efficiency and degree of its work to the maximum extent), and here, we can note that the Iranian Arak nuclear facility is capable of producing plutonium, a dangerous substance that is usually used to make a nuclear bomb, that is, for military uses. The (Iranian Arak reactor) was a serious obstacle to the progress of negotiations with Iran, until China proposed an innovative solution outside the box, it is (the idea of ​​redesigning the Iranian reactor core so that it is unable to produce plutonium for military purposes).
China adheres here, in accordance with the text of the previous nuclear agreement with Tehran in 2015, to establish (a mechanism that guarantees common responsibilities among all, especially the group of negotiating countries (5+1), which are the countries that participated in the negotiations with Iran for the purpose of reaching the nuclear agreement), especially at the invitation of China towards a step of the (international integration of Iran in the fields of peaceful nuclear cooperation, as well as providing technical and technical assistance to Iran for peaceful purposes). Hence, China will have a leading role in achieving the future negotiation plan with Iran.
According to the official Chinese vision, (setting a condition for lifting the sanctions imposed by the United States, the European Union and the United Nations, in exchange for Iran imposing long-term restrictions on its nuclear program), that the West suspects is aimed at making an Iranian nuclear bomb in the long run, with China constantly launching a major diplomatic offensive to counter all the unilateral sanctions imposed on Iran by the United States and Europe.
An official Chinese assertion came, through (a major report issued by the "Chinese People's Daily", which is the official newspaper of the ruling Communist Party of China, which confirmed that "China's leadership of talks with Iran has sent a message of hope to the world about the success of Chinese diplomatic efforts towards the solution step". The Chinese newspaper emphasized the result, by emphasizing of "The facts are now showing that dialogue and negotiations were the only correct and effective path to an appropriate solution to the Iranian nuclear issue, and that a particular country's threat to use force against Iran and impose unilateral sanctions is unacceptable". The Chinese People's Daily concluded its directed primarily speech to the international community, by emphasizing that: "China is one of the main advocates of the principle of searching for political solutions regarding Iran, and that Iranian talks, according to Beijing's vision and philosophy have always demonstrated the importance of this philosophy".
The confirmation made by the current Chinese Foreign Minister, (Wang Yi) who has assured that: "China and the United States of America bear great responsibilities in protecting the international regime for nuclear non-proliferation, so they should remain in good contact during the negotiations, and trying to instill positive energy towards the negotiation file with Iran".
China is trying (to prove its ability before the International Atomic Energy Agency and the international community to convince the Iranians of appropriate solutions, through China's supervision of the formulation of a neutral agreement that satisfies all parties, through China's continued close coordination with all relevant parties, including the United States of America itself), and the Chinese attempt to supervise on all arrangements and play a constructive role during this process. This is despite the differences between China and the United States of America on everything, starting with (the United States of America signing the AUKUS Defense agreements and the Quad agreement to confront China, electronic security differences between the two parties, the dispute over the value of the Chinese currency, trade differences, and the United States' ban on dealing with the Chinese company of "Huawei" to introduce the fifth generation of the networks)….etc.
War Between Russia and Ukraine: A Basic Scenario?
Concern is growing in the Western media over Russian military activity in the southwestern theatre. There are opinions that Russia is preparing a military campaign against Ukraine. The supposed goal is to break the deadlock of the Minsk Agreements, to impose further coexistence conditions on Kiev and its Western partners, to prevent the US and NATO from "developing" the territory of Ukraine for military purposes, and also to reformat the country's political system and its state structure. Such rumours are spreading quickly, causing alarm among the political leaders of foreign countries as well as latent, albeit tangible fears in the business community. However, it is still premature to consider such a development as a baseline scenario.
Several circumstances speak in favour of the military scenario outlined by foreign commentators. The first is the recent experience of the Russian armed forces and the political consequences of their use. Moscow intervened in Georgia's conflict with Abkhazia and South Ossetia in 2008, quickly changing the situation and recognising the two autonomies as independent states. In 2014, Russia carried out a lightning-fast operation in Crimea, creating conditions for the subsequent referendum on reunification. Later, the Ukrainian army was defeated in Donbass, and the political consequence was the formation of the LPR and DPR. In 2015, Moscow radically changed the military situation in Syria by deploying a compact but highly effective air group. The political result has been the preservation of power in the hands of the Assad government and the defeat of a number of terrorist groups. All these events indicate that Russia is ready to use force suddenly, in a concentrated manner and at the same time to seek concrete political changes.
The second circumstance is that the international political consequences for Russia which resulted from the military campaigns were relatively insufficient. No foreign state has intervened openly in these conflicts. Foreign military aid does not radically alter the balance of power. Economic sanctions in their current form harm the Russian economy, but they are still not the main factor contributing to existing problems. The economy itself is stable. In short, there are no major checks and balances on a new military campaign.
The third circumstance is that Russia is not ready to bear with the existing status quo in relations with Ukraine. Kiev is almost openly talking about sabotaging the Minsk agreements, and is not ready to implement them. The US and the EU cannot or do not want to change this; while at the same time they are verbally calling on Russia to abide by the agreements. Ukraine itself, after 2014, for obvious reasons, has been pursuing an anti-Russian line. The events of 2014 significantly strengthened the position of the nationalists. Any attempt to pursue a political dialogue with Russia is deemed unacceptable. A "mopping-up" of politicians who are in any way loyal to Russia is under way. Militarily weak and fearful of further complications with Moscow, Ukraine is seeking to deepen its defence ties with the United States and its allies, as well as trying to expand military aid and supplies. In Moscow, this is perceived as the "utilisation" of the territory of Ukraine by Western countries and is accompanied with subsequent threats to the strategic interests of Russia. Moscow considers the emergence of Western military infrastructure in Ukraine only a matter of time.
Taking into account these circumstances, a scenario where Russia takes action can be hypothetically considered in the West and in Ukraine in the following vein. With a sudden and decisive blow in several directions at once, Russian troops dismember the armed forces of Ukraine in the East of the country, surround separate groups, or press them against the Dnieper river. The actions of tank and motorised units are accompanied by powerful air, missile and artillery strikes. The Russian Aerospace Forces seize air supremacy. The apotheosis of the operation should be the encirclement and the subsequent capture of Kiev, and the stabilisation of the front line along the Dnieper. The creation of a new Ukrainian state with the capital in Kiev would be announced and recognised by Russia. It would include the previously-independent DPR and LPR. Russia thereby resolves several historical problems at once. The immediate threat to the southwestern borders is removed. Full control over the Sea of Azov and a land corridor to the Republic of Crimea are ensured. Two Ukrainian states appear on the map, one of which should be "friendly and fraternal".
Even if one fails to write off this scenario as a reflection of existing phobias and nationalist complexes, it still seems unlikely for a number of reasons.
First, such a military conflict is unlikely to culminate in any intelligible agreement. A victory over the armed forces of Ukraine will not by itself lead to a fast peace. The war could develop into a long and sluggish confrontation, especially if part of the territory (for example, Western Ukraine) remains under the control of the Ukrainian armed forces. Capturing the whole of Ukraine is technically possible. However, it will be more costly, and subsequent control would be much more difficult. The option of "two Ukrainian states" would allow Russia to squeeze nationalists out by sending them West. Under a "one Ukraine" scenario, this would be impossible, given all the ensuing consequences.
Second, the conflict would inevitably lead to a sharp change in the Western approach toward providing Ukraine with modern weapons and military equipment. In the United States and in the West as a whole, the new situation would be considered as an emergency and they would not limit funds to support the armed forces of Ukraine. Moreover, in this case, all possible types of conventional weapons will be supplied. Large-scale military aid from the West would prolong the conflict. Russia would not be able to block such supplies. The United States and its allies will not enter open military confrontation with Moscow. However, the level of support for the Ukrainian army will grow significantly.
Third, regarding the Ukrainian issue, Russia would find itself in diplomatic isolation. It is unlikely that any country would voice support for Moscow's actions. Unlike Crimea and Donbass, we're talking about a large-scale and open clash between the armed forces, that is, about a full-fledged war. Russia would certainly be on the offensive. This would allow its actions to be classified as aggression without any problems. While the situation in Crimea and Donbass arose against the backdrop of revolutionary events in Ukraine and could be construed as part of a civil conflict, then in this scenario, such conditions are not visible. At the moment, there is no obvious conflict between the East and West of Ukraine. The legitimacy of Moscow's actions in this case would be extremely weak, if not entirely impossible. In addition, Russia would have to bear responsibility for the civilian casualties, which would be inevitable in a large-scale conflict.
Fourth, all key Western players would introduce qualitatively new sanctions and restrictions against Russia. These would harm a number of Western countries and cause temporary shocks in world markets. But in an emergency situation, the West would take such measures, despite their economic cost. Possible measures include blocking sanctions against all Russian banks, including the Bank of Russia. This would largely cut Russia off from the global financial system. Another possible measure is a ban on the purchase of Russian oil, and then gas. Such bans can be increased gradually in order to avoid crisis situations with fuel supplies in the West itself. But in the event of a war in Ukraine, the West would take these measures. Other, more focused restrictions would be applied to imports and exports of oil and gas. The cumulative damage to the Russian economy would be colossal in scale.
Fifth, controlling Ukraine, even its eastern part, could be problematic. Taking into account the Western sanctions blockade, any transactions with the territories of Ukraine under Russian control would be impossible. Russia would have to take on a huge territory. The big question is whether the Russian market, in the grip of new sanctions, would be able to compensate for the damage to the Ukrainian territories under Russian control. The seizure of territories wouldn't solve any of the problems facing the Russian economy today.
Sixth, the loyalty of the population of Eastern Ukraine to Russia is not obvious. Despite all the internal disagreements, over the past 30 years Ukraine has developed its own civic identity. The population of the eastern regions may have a negative attitude towards excessive nationalism. However, this does not guarantee their loyalty to Russia. Moreover, the war could finally undermine sympathy for Russia, which has already dwindled over the past six years.
Finally, seventh, the war is fraught with destabilisation of the situation inside Russia itself. There is no demand in society for a war with a neighbour, even despite the odiousness of the anti-Russia discourse in Ukraine. It is quite possible that Russian troops would be able to inflict resounding defeats on the armed forces of Ukraine and push them to the West. The losses, however, would still amount to hundreds, and possibly thousands of fighters. In the event of a possible prolongation of the conflict, human losses would become a permanent factor. Combined with a possible economic crisis, these are not the best conditions for generating public support. While reunification with Crimea was accepted with enthusiasm in Russian society for many reasons, a big war is unlikely to find such support.
In other words, the costs of a possible war far outweigh the benefits. The war is fraught with significant risks to the economy, political stability and Russian foreign policy. It fails to solve key security problems, while it creates many new ones.
The question arises—to whom and under what conditions is this scenario beneficial? First of all, it is attractive precisely as a hypothetical rather than a real situation. In this form, it makes it possible to consolidate Ukraine on an anti-Russian basis, to seek the expansion of Western military aid, and to justify such aid to the West. The threat of war and an exercise of power can also be used by the Russian side. Moscow shows that it is technically ready for a radical scenario and will not allow its "red lines" to be crossed. These "red lines" include a military solution to the Donbass problem. In other words, the scenario has a practical meaning as a tool for information warfare and political signals.
From the point of view of the balance of benefits and losses, neither side is interested in a real war. Therefore, it is hardly worth considering the war scenario as a likely one. However, history knows many examples when rational calculations have failed to put an end to escalation. There is only the hope that this isn't the case here.
From our partner RIAC
Contemporary World and the Era of Hybrid Warfare
From the start of time, mankind is involved in many wars and conflicts for different reasons. Not so far, in the 20th century World has witnessed two major Wars of Human History also known as the World Wars, where every country was fighting either directly or indirectly with its opponent to serve their self-interests. It is a matter of fact that only World War-I caused around 40 Million Civil and Military casualties around the globe out of which 20 Million deaths were reported and 21 Million wounded cases were reported.
Similarly, World War II caused the death of around 75 million people out of which 20 Million Military and 40 Million Civilian deaths were reported. Not only was that but there were also some 10-15 Million deaths that were caused by war-related disease and famine. But with the start of the 21st century, the new concept of hybrid warfare is introduced in the strategic community that not only covers the traditional means of warfare but also involves the non-traditional means such as proxies, exploitation of population, trade, and economy.
The point to understand is, traditional wars were based on only state-centric approaches, but the hybrid war is not only limited to the state-centric approach as it can also target the individuals of any country easily to serve its interests.
Considering the tools of Hybrid Warfare and Pakistan's internal security, the importance of drugs and Narcoterrorism cannot be ignored. Pakistan is sharing a border with Afghanistan that is well known for its opium production. Unfortunately, Afghanistan soil was used against Pakistan during recent years under the influence of India and it was reported that several drug trafficking and narcoterrorism activities were conducted by Indian sponsored groups. However, The Taliban Government has announced that they will no longer support the opium production on their land.
But this confirmation from the Taliban Government is not enough to maintain the internal security of Pakistan. Pakistan needs to protect its young generation from this narcoterrorism as the young generation of Pakistan is also one of the most important assets of the country and to whom the future of Pakistan belongs. No doubt, Pakistani Law enforcement agencies are playing their vital role to control drug trafficking but there are numerous weak points in the system that are affecting the whole infrastructure.
According to recent reports, almost every educational institution in Islamabad is a haven for drug dealers and drug suppliers where they are easily targeting the young minds of Pakistan. It's a matter of fact that authorities are not successfully getting hold of these drug dealers as easily as a young college-going student can easily find them. And in the end, these drugs and narcotics not only affect the mental and physical health of young students but also cost them financially, emotionally, and socially by lacking their confidence and competitiveness.
Authorities need to handle this security threat to the young minds of the nation by controlling the spread of drugs and narcotics in educational institutions. A drug test should be mandatory in educational institutes with strict compliance to be followed. Authorities should also need to engage youth in more extracurricular sports activities by encouraging them with rewards on the national level so that they may find the true reason to stay away from the company of drugs and narcotics. And on the least level, authorities with the contribution of Parents and Teachers, need to share the consequences of drugs on life and a healthy body as an awareness campaign on every platform so that we can make sure that we are protecting our young generation from the silent yet destructive tool of hybrid warfare in the contemporary world.