The year 2020 has been a year unusual to others, to say the least. The ongoing coronavirus has put a halt on everything whether it be the economic situation or even the political situation. Not long before, we had the race between Joe Biden and Bernie Sanders in the Democratic Conventions, both competing for a place to run against the incumbent Donald Trump, as the President of the United States. Eventually, Biden won the democratic ticket. Unexpected events have unfolded since. The death of George Floyd created a huge stir in America dividing the country on opinions of race and politics. Kanye West even announced his plans to run for President, apparently being endorsed by Elon Musk the CEO of Tesla and SpaceX. So many things going on together and with only three months to go for the Presidential elections, the atmosphere in America doesn't seem like that of an election year. The pandemic is the prime reason behind that, but there are so many other things as well.
The Process of the Presidential Election
Before talking about the two candidates, it is important to understand how the election process works since it is very different from that of India. The election for the President of the USA is done separately from the legislative (The Senate and House of Representatives). The two main parties, Republicans and Democrats have small primaries and caucuses which are meetings of sorts in various states all over the country to decide the candidate from their party. When the two candidates are chosen, debates and campaigning is done, followed by voting. An electoral college is formed by the states of America and elections are held. Different states have different strengths for their college, keeping in mind the population of the particular state.
The total number of seats is 538 and to become the President, a candidate needs to cross 270 seats. Since the division of seats is done on population, states like California and New York carry much more weight. The process from this point is more confusing. If a candidate wins the majority of the seats in a particular state, instead of the number of seats he has won goes into his account, but rather it is the total number of seats in the state that go into his account and it is said that he has 'won the state'. For example, California has the most number of seats with 55 and hypothetically, if Biden wins 38 seats in the state, he gets the majority of the state. Not only that, in the total count he will get 55 seats to his name. Overall, whichever candidate reaches 270 seats in the college becomes the President. Now, let us look at the candidates.
As of now, we have two candidates. Donald Trump from the Republican Party and Joe Biden from the Democratic Party as the leading candidates. The campaign has not gone into full swing as of now and the presidential debates are yet to be held. All this said; let's look at the two candidates.
The Incumbent – DONALD TRUMP
Starting with the incumbent Donald Trump; he has had little to no opposition when it comes to being endorsed by the Republican Party. The main reason behind this is the simple fact that he is the incumbent and has maintained a certain level of support in his key demographics. He has higher approval ratings than any other politician from the Grand Old Party (GOP) or the Republicans. Nonetheless, not every member has shown unequivocal support. Former presidential candidate from the Republican Party, Mitt Romney had voted to convict Trump during the infamous impeachment trials of early 2020. The economy has played to his advantage, at least before the pandemic and Trump does not shy away from taking the credit. Nonetheless, there are a few things that have played a role in the fall of his approval ratings. At the forefront, we have the mismanagement of the coronavirus outbreak in America.
Currently, 4.1 million people have contracted the disease and considering that Trump has previously ridiculed the ability of the virus to spread and not impose restrictions has reflected the lack of leadership. Second, we have an issue that has not been at the forefront of Presidential elections for the last 3-4 races. The issue of race and institutionalised racism has taken America by a storm and Trump has not managed to control it. He has not openly talked about facing the issue of race but has called the protestors thugs and terrorists. Even though bold stances like this worked in 2016, they do not seem to be effective this time around when the issue is as sensitive as a race. With these things in mind, let's look at the Democratic nominee and former Vice President under the Obama administration, Joe Biden.
The Nominee – JOE BIDEN
Joe Biden was relatively late to coming forward with his candidature if we compare it to the likes of Elizabeth Warren and Bernie Sanders, who had been talking about their campaign for long before the start of the democrat party's caucuses. This lack of early preparation was seen during the Iowa caucus and the primary in New Hampshire in which Biden didn't perform very well. But eventually, things started to fall in place, with the regular debate over Sanders electability and Warren's early withdrawal, Biden was eventually selected to be the Democratic presidential nominee. All this proposes the question that is Biden the best that Democrats have to offer, to go against Trump. Now even though a lot of voters think that his policies may not be as radical or as glaring as those of Sanders and Warren, he has been gaining the popular vote time and again. The political scientists within the party say that people just consider Biden to be more electable.
Even though there are some question marks over his leadership ability and his ability to talk to people in a sense which creates a different political wave (something Trump did pretty well in 2016). Nonetheless, we have seen during the Obama presidency what Biden is capable of in terms of team management and keeping his administration smooth. Further, Biden is gaining more edge in political leadership after he had openly criticised the current President over his handling of the pandemic and the protests. All this is something that the political scientists have talked about the two leaders and there are differences in opinion. But one thing that is not as subjective is the polling data that various news agencies have collected.
Status of Polling Data and Opinion Polls
The latest polling data, as of 9th June by RealClearPolitics shows a lead in favour of Biden by 6 points as he stands on 46%, as opposed to Trump's 40% approval rate. Similarly, NPR (+8), NY Times (+14), Fox News (+12) and Quinnipiac(+15) all suggest Biden having a huge lead over the president. It is important to mention that the past few months have shown Trump's worst approval ratings during his tenure, going down to 38%. He, without a doubt, will improve his ratings and consequently improve his numbers in the poll. So, it is not advisable to consider Biden to be the new President, just yet. Also, a data as general as this one is not usually considered to be a clear indicator of who will be winning, as was seen back in 2016 when Hilary had an advantage of 4-5% by the same data To better understand the polling data we need to divide the data into two different categories.
The first is the situation in the swing states and secondly, the situation of the key demographics and the handling of various issues. An important note is that a lot of states are considered to be predominantly Red (Republican) and Blue (Democrats) states. This division is done, keeping in mind the dominance of the said party in the state in the previous elections as well as the general polling data. The states which do not fall under this category are the swing states. In the upcoming election, seven states have been identified by most of the political scientists as the swing states. These are Arizona, Florida, Wisconsin, North Carolina, Georgia, Michigan and Pennsylvania. Different networks consider different states to be swing states but on average these 7 states have been the most common. It is important to note that Trump won all of these states back in 2016. It is also worth mentioning that Biden has led the state of Texas which has been predominantly a red state, and so Trump is expected to win the state back even though a lot of journalists have started to consider Texas to be a swing state. Data between 17th and 22nd June collected by NY Times/Siena poll shows a huge advantage for Biden.
Comparing the current numbers to that of 2016, we see that Trump has completely lost Michigan, Wisconsin and Pennsylvania, which he won by margins of less than 1 point, and is now trailing by 11, 11 and 10 respectively. Moving on North Carolina and Arizona have shown a smaller advantage as Biden leads by 9 and 7 points respectively. Florida is an interesting state which is considered vital for Trump's re-election and he won it narrowly in 2016 by 1.6 but is currently trailing by 6 points. All this said, one has to keep in mind two things. First that most of these polls showed an advantage for Hilary as well but she lost these battleground states but second, her advantage was not as big as that of Biden. One would not be surprised if Trump manages to cut down the advantage in these swing states and also manage to win one or two conservative states, but will this be enough for him to regain presidency?
Going by the same source, looking at the key demographics, Biden leads by 74 points with black voters, 39 points with Hispanic voters, 34 points with young voters (18-29), 22 points and 18 points with independent voters. This shows a key advantage that will play in the favour of Biden. Back in 2016, Trump won the election with a huge advantage, running up to 70 points, with independent voters, men, older voters and white people. This time the gap has cut so much that Biden leads in 3 of Trump's key demographics i.e. independent, men and older voters. This seems like a much more negative trend than one would have predicted. Moving on, key issues like COVID and racial issues have highly favoured Biden. People have started to doubt Trump's leadership in these two aspects and considering that these are the two main issues of 2020 for America, Biden does seem to be favoured. On the other hand, Trump is preferred when it comes to immigration, economy and job creation. Trump has made it a point to claim the growth of the US economy before the pandemic to his benefit and that seems to be in his favour.
Conclusion
Even though we are just 3-4 months before the elections happen, all of these are predictions and pre-election polls. A lot of things like the presidential debates, widespread campaigning and the actual Election Day turnout, all can change the way things stand today. This was seen back in 2016 to work in favour of Trump but that was because the difference between the two candidates was too small. That may not be the case this time but nothing can be said with certainty. Kanye West has pulled out of the race and it will be fair to say that he did not have much ground before as well. As of now, even though the polls indicate one thing, anything can happen. There is without a doubt a bit of uncertainty and just like 2016, the door is still open for both candidates to win the White House.
Is Sino-Russian partnership posing a strategic threat to U.S. and democracy worldwide?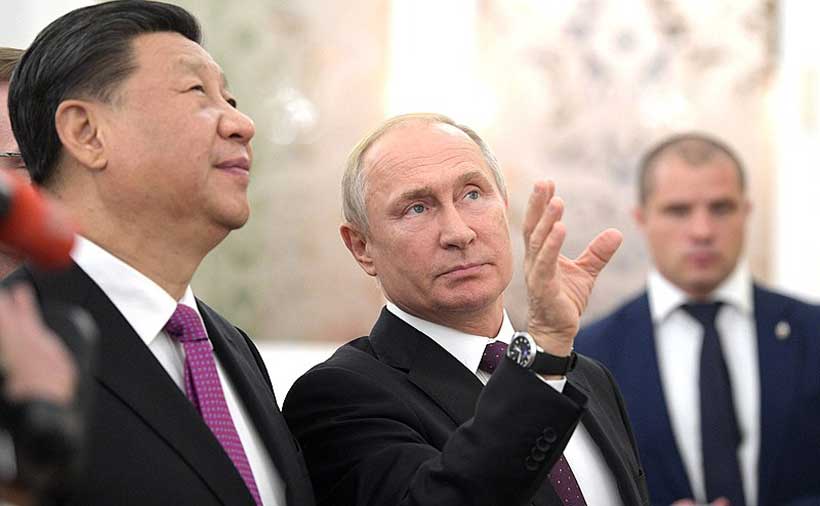 Despite significant divergence between China and Russia in both regional and international arenas, the countries have striven to expand their cooperation in several directions namely in diplomatic, political and defense realms. China and Russia consider the US as a challenge to the national security of both Beijing and Moscow. The countries are bearing in mind that alignment between Moscow and Beijing is thought to be the best possible measure to deter US hegemonic policy. Russia and China are working together to the fill the gaps of their military capability, accelerating their technological innovations, supplementing each other's defense competency to emasculate US global leadership, challenging US dominance in strategic regions as well.
Their joint naval drills are supposed to be projected as a counter-measure to minimize the US capability, and to defy US regional scenario. Furthermore, the countries accelerate their cooperation to erode US military advantages. In order to enhance their efforts, Russia provides China with advanced weapons to remove the US from their backyards. Their joint efforts have put America under immense pressure to reconsider its defense budget and its alleged commitments to advocate a free and open Indo-Pacific. The countries are doing their best to counter American Democratic measure in form of "color revolutions", substantiating each other to defend their interests in multidimensional environments, creating norms around cyber and internet sovereignty, and augmenting anti-American elements even radical Islamists to gain the power and expand their territorial control. They legitimize each other's conducts to persuade swing states to abandon the US.
Moscow and Beijing consolidating their efforts to inter to the new spaces more likely Artificial Intelligence, they strive to offer diverse digital system and other technologies. They also joined hands to disqualify American financial measures in the global economic arena especially bypass the US sanctions and minimize the US ability in financial realm as part of the US foreign policy objective.
They have long before tried to de-dollarize the world finical system, which will in turn curtail the US capability in the area of export control.
America's counter measures
Nonetheless, the US has launched counter measures to limit Sino-Russia cooperation and the threats they pose to Washington. In response to Sino-Russian partnership, the US stationed and installed vigilant technologies all around the countries to curb their liabilities. Additionally, in response to the Sino-Russian joint-partnership, the US adopted a new maritime strategy in December 2020 the three maritime services of the US military – the US Navy, Marine Corps and Coast Guard. The strategy elucidates both China and Russia as resolute adversaries, who pose a long-term strategic threat to the national security of the US in the global arena particularly in Indo-pacific domain. In comparison to the old strategies, the new strategy presses on the importance of sea control, which ascribes the possibility of armed conflict with at maritime level. Moreover, the strategy signifies the importance of Coastguard as a part of main element to deter multidimensional threats posed by Sino-Russia. The new strategy also implies and stress on building partnerships and cooperation with other countries to defend the US global perspective. It clarifies as well that current US defense capability is not sufficient. Thus, the maritime forces ought to be modernized in order to counter Sino-Russia maritime strategy. According to the new strategy, the size and shape will boldly change to answer the current and future challenges.
Are China and Russia strategically associated?
Even so, due to American Air, Land and sea superiority, in global level and particularly in Indo-pacific, Asian and African regions, which is considered as threat to the national security of China and Russia. Therefore, Moscow and Beijing agreed upon to build up partnership and cooperation along with filling each other's gaps in term of defense, aerial, sea and digital technologies, to rule out American Maritime strategic challenges. In addition, kick out the US military forces from their back yards. It is worthwhile to note Sino-Russian cooperation or partnership is not strategic, because is not built on natural basis, rather it instituted on a tactical measure to deter American aggression. It is very conventional term that the enemy of my enemy is my friend, which means Beijing and Moscow have a common enemy "the United States". Therefore, they disregard their border dispute for the time being, which will definitely be brushed up, when the US is out of the race in the global arena.
According to the management criteria, partnership or cooperation is based on three terms; short term, midterm and long term in other word operational, tactical and strategic, taking in to account the mentioned terminologies the Sino-Russia partnership is operational and tactical then to be strategic/long-term. While China has been shifting its soft strategic measures, the country tries to apply hard power in Central Asia "Russia's back yard". Beijing considers stationing military forces in the region to defend the country's Belt and Road initiative extended to the region. China wants to safeguard its geo-economic and geo-political objectives thru future military installations in Central Asia. Therefore, Beijing's motives are irreconcilable with the foreign policy objectives of Moocow for the region, because China pursues to advance trans-Eurasian transportation corridor in order to bypass Russia. Furthermore, China recently built an airport in Xining-Uyghur autonomous district close to Afghan and Tajikistan borders, which is the first airport of such kind in the mountainous area of Badakhshan. China's initiative in this form, offers Beijing enjoying upper hand to get hold on Natural resources of the disputed region. The country undertook to build extra 25 airports in the region in order to expand its military buildup. Hence, Russia reconsiders its partnership with China, because the balance between Beijing and Moscow is changing in the region.
In addition, Sino-Russian partnership is depended on China's commitment to full carbon neutrality by 2060. Beijing will reduce consumption of all fossil fuels, including natural gas, which will definitely play a significant role in future cooperation and partnership between Moscow and Beijing.
China has recently made public that the country will almost be carbon neutral in 40 years; means the country will reduce 65% of its oil consumption and 75% of its natural gas consumption. These assertions will disqualify forthcoming efforts to run a mega-pipeline "Power of Siberia-2" in order to pump Russian natural gas to China. In order to minimize its dependency on Russian Natural Gas, China has diversified its efforts to import natural gas from centrals Asian countries. China made a technological breakthrough in domestic natural gas production, which will in turn reduce Chinese dependency on Russia. In couple of decades, Russia will totally lose its fuel and gas advantages to leverage China. Between 2050.2060, China will independently handle its energy needs, and develop its defense, maritime and digital technology including artificial intelligence. China will increase its defense budget up to 1 trillion dollars. Until 2060, the US will completely be out as a major element of world order. So there would be no need for Sino-Russian cooperation, China alone would be in a position to police the world and Russia will become Beijing's number one geo-political enemy.
Sino-Russian rift
China and Russia enmity goes back to the Chinese Eastern Railway(CER) conflict took place in 1929 between Soviet Union and China, which was the bloodies conflict of its time. Joseph Stalin played a significant role to neutralize Chinese efforts to recapture the Railway. In order to attain its goals China used both conventional and asymmetric approaches to eliminate Soviet Union control over the Railway. Obtaining green signals from Japan, Stalin forcefully trespassed the region and pushed back Chinese armed forces, which was connoted as a sign of aggression, and ended up with border dispute. Throughout, the history both countries unsuccessfully endeavored to find a peaceful and acceptable solution to the border conflict. Consequently, in 2003 Russia and China signed an agreement to resolve the border dispute. In 2005, Moscow and Beijing finalized the border issue, nevertheless, Chinese leadership still claims that Vladivostok Russia's Fareast city is part of Chinese territory, besides Beijing asserts that Russia has annexed 350.000 square mile of Chinese territory.
Taking into account the above said facts, Sino-Russian partnership will break up some times in the future (2050-2060) and will change to armed conflict. Furthermore, Russia is not a solemn geopolitical adversary of the United States as China is. After the collapse of Soviet Union, both Russia and America were on the right path to normalize their relationship. Throughout, the different administrations no matter democrats or republicans leadership, Moscow and Washington achieved a lot to be aligned. For goodwill they even signed a new start to reduces their nuclear warheads and stop arm race. Due to the US eastward expansionism, Russia was driven into the arms of Beijing to establish partnership and cooperation.
Is Beijing or Moscow a national security threat?
The National Counterintelligence and Security Director Bill Evanina in his Fax News interview shed light on that no country poses a broader more severe threat to America than China. He added that Beijing's malign influence campaign against America would be one of the bigger challenge for Biden administration. He asserted from a threat perspective, Russia is a significant adversary particularly with regard to cyber intrusions, malign influence, and sowing discord in American democracy, but China poses a broader, more severe intelligence collection to the United States. According to Evanina, China continually engaged in highly sophisticated malign influence campaign against America, because America is a democracy, and democracy is bad for China. Evanina clarifies that challenge for Biden administration will be to understand the scope and scale of Chinese threats in the American landscape, domestically, and what is the best course to defeat that.
He added that part of China's malign influence has focused on politicians and elected officials, leveraging them to be engaged in promoting Beijing's scenario. Evanina signalizes that data theft by Beijing poses severe threat to the nationalized Americans. China can exploit the data for variety of nefarious purposes, and already has a significant record of exploitation of DNA for social control and surveillance of their Uyghur population at home. Evanina warned that China's collection of U.S. Genomic data is helping to fuel their precision medicine and artificial intelligence industries, which poses a long-term threat to the US biotech industry and medicine around the world at large. China continues to exploit American government and industry supply chain he said, Beijing uses American trusted suppliers and vendors against the US itself. He explained that supply chain attacks are insidious at most, because they violate the basic trust between a supplier and a consumer. Therefore, he said that it is a complicated set for the Biden administration to deal with.
A chance of reconsidering foreign policy objectives
Observing that Russia is not a significant threat to America at most, on the other, China poses, the most severe threat to the United States, so the Biden administration can give it a try to revise policies on Russia, and find out divergences and get them solved. In accordance with the US newly adopted maritime strategy, the American forces and vigilance instruments cannot be present everywhere and every time, therefore it stressed on to build and convene partnership and alliance with other countries. Unlike former strategies, the current strategy is more in favor of working together with allies. If Biden's administration tries to build trust amongst its allies, he needs to listen to his allies around the globe especially his European ones and give preference to their concerns. In European perspective, Russia is an inevitable potency in term of economic cooperation, counter insurgency, counter terrorism, and cyber security. Therefore, it is advisable that the policy towards Moscow requires to be given the kiss of life to crumble Sino-Russian partnership, and get it aligned with Washington. Most importantly, Russia is part of Europe; hence, a European orientated solution should be conveyed to motivate Russia to work together with European Union and America.
Is Mike Pompeo the worst Secretary of State in history?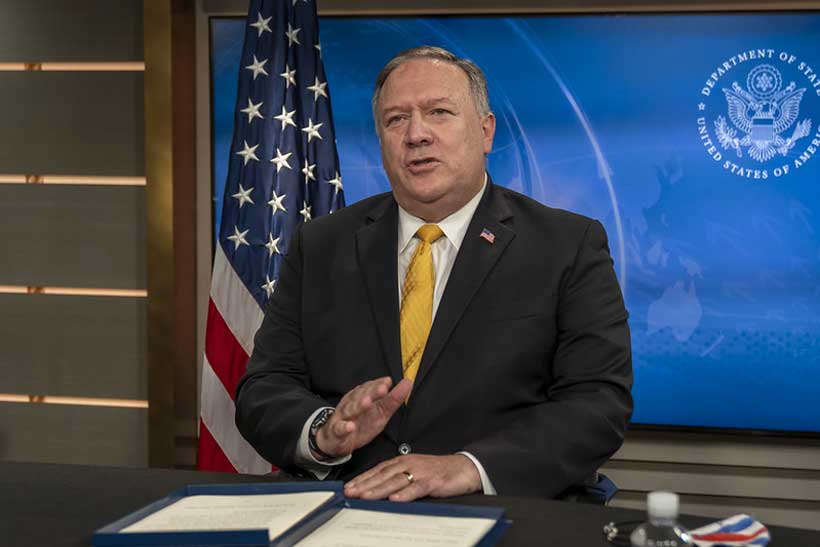 Trump may have a race for the worst presidential title, but Pompeo is in a class of his own. James Buchanan and Andrew Johnson remain formidable contenders for Donald Trump in the ranking of worst US presidents. However, there is no competition for Mike Pompeo, Trump's most passionate subordinate, in the worst Secretary of State ranking.
During his two years and nine months as the nation's top diplomat, Pompeo did nothing to improve the US administration's security, values, or even policies. His term ended in humiliation: humiliation from European allies, disgusted by the profanity he and Trump have committed over the past four years. On January 4, Pompeo announced he would travel to Europe and meet European Union leaders.
Two days later, after Trump-fueled riots on Capitol Hill, EU officials said they would not meet him. So Pompeo canceled his last chance to travel abroad. It's been a long season of humiliation for Pompeo. In August, he pressed the UN Security Council to pass a ban on the sale of conventional weapons to Iran. Only one of the council members, the Dominican Republic, joined the US in supporting the ban; Russia and China against it; others, all US allies, abstained.
The episode depicts, in extreme form, two of Pompeo's most distinct features: the obsession that foments regime change in Iran and the inability to bring it about or any other goal. Like Trump, Pompeo has been unceasingly opposed to the Iran nuclear deal. It's no coincidence that Trump pulled out of the deal and reimposed sanctions on the Islamic Republic on May 8, 2018, just 12 days after Pompeo was sworn in as Secretary of State. (His predecessor, Rex Tillerson, has advised Trump to stick to the deal.)
Pompeo claimed, with high confidence, the sanctions would force Tehran to return to negotiating a "better" nuclear deal, or perhaps force a regime collapse. Today: Iran's economy is in ruins, but the regime survives, its hardline faction is stronger than ever, and its reactors are more capable of producing atomic bombs than ever before. (President-elect Joe Biden wants to restart the nuclear deal, but Iran's technological advances and political hardening will make this more difficult to achieve.)
This week, he may realize his "maximum pressure" campaign has failed miserably. No wonder then that Pompeo changed course and claimed, in a speech to the National Press Club, that Iran was al-Qaeda's new "base" and declared, "The time is now for America and all countries free to destroy the al-Qaeda axis of Iran." The US intelligence official said there was not any evidence for this claim.
Pompeo's other big target is China, and he has called for regime change in Beijing as well, despite the goals that are clearly absurd. In fact, a large proportion of China's population supports the party that ruled the government, which lifted more than 850 million people out of poverty in record time. However, there is nothing "Marxist-Leninist" about President Xi Jinping's philosophy, which seeks expansion through mercantilist techniques, not ideological conformity.
While it is important to contain Chinese military presence in the South China Sea (something the US military has been doing for some time), it is very difficult to compare its scope or ambition to that of the Soviet Union, which once enjoyed a presence in a truly global world. Pompeo misunderstood the nature of China's challenge. As a result, he came up with half-baked ideas on how to deal with it.
There are also Pompeo's lies. He has claimed he and Trump have made NATO "stronger" than ever. In reality, those trans-Atlantic relations are strained as Trump continually rejects the alliance in general and the European Union in particular.
Pompeo has also been a corrupt foreign minister. By filming a speech in Jerusalem to be broadcast at the 2020 Republican National Convention, he was violating not only the law, but also the previously announced policy of barring department employees from attending political conventions.
He used security guards to carry out errands for himself, his wife, and his wife's mother. He also asked Trump to fire the inspector general who investigated the misuse of his government's resources. He threw a lavish dinner party inside the State Department, inviting donors who might contribute to some future political campaigns.
He tricked the Voice of America, which in recent decades had become a fairly objective global news service, into becoming a propaganda organ for Trump. He demoralized the foreign service even more thoroughly than Tillerson had done.
Pompeo paved his way to power by directing his every word to the pleasure of the boss, starting when he was director of the CIA (where he frequently omitted or distorted intelligence that contradicted Trump's hunches). He is a dishonest intermediary, reluctant to speak the truth to power, for fear that he will lose power in doing so.
To end it all, in his final days, Pompeo issued a no-discussion order that overturned existing policies: lifting restrictions on official contact with Taiwan, designating Cuba as a "state sponsor of terrorism," and declaring Iranian-backed Houthi fighters in Yemen an "organization. foreign terrorists ".
This movement will not have a long-term effect. The future Secretary of State, Anthony Blinken, can reverse this dictum, although it would be awkward to do so. It was an act of sheer mischief, like a teenager throwing a rotten egg at a new neighbor's front door.
Is Pompeo the worst Secretary of State ever? In modern times, John Foster Dulles (former Secretary of State) may be a rival for the crown, but, fortunately, President Dwight Eisenhower did not listen to Dulles' most dire advice.
Dulles was fanatical about pushing for the "backsliding" of Soviet communism, but Eisenhower, however, still adopted the "containment" policy of his predecessor, Harry Truman. Dulles also offered his French counterpart two tactical nuclear weapons to prevent the Viet Cong siege of Dien Bien Phu. However, Eisenhower was not interested in doing so. So, Mike Pompeo won the crown of worst US Secretary of State. Next week, he will fly back to Kansas, where he was a congressman and where he hopes to run for the Senate.
Latin America and China: The economic and debt situation and the U.S. discomfort
Latin American countries have no relatively good room for fiscal and monetary policy adjustment like China, and basically lack the ability for governmental countercyclical adjustment. This is mainly reflected in their room for fiscal and monetary policy.
From a fiscal viewpoint, the taxation ability of Latin American governments is generally weak. Taxation accounts for 16-18% of GDP, which is obviously lower than the 30-35% level of developed countries.
In terms of monetary policy, since the currencies of Latin American countries are directly correlated to the U.S. dollar exchange rate, the dollar fluctuation also entails the reduction of their room for monetary policy adjustment. These countries have continuously borrowed and cut interest rates. Hence there is little room for further steps.
The Federal Reserve has adopted the policy of unlimited quantitative easing which, in practical and easy-to-understand terms, is one of the unconventional ways by which a central bank intervenes in a State's financial and economic system to increase the amount of debt money in circulation.
Although the U.S. stock market went into a slump several times, it should be noted that Nasdaq reached a new high. Ultimately, money has become more circulating. Interest rates in Latin American countries, however, have become very low and there is little room for further cuts.
At the same time, their foreign debts are also relatively high. For example, Argentina has recently approved a 70billion dollar debt restructuring plan and its debt accounted for over 50% of GDP.
The first solution to the debt crisis is to delay repayment, and the second one is to cancel interest or partly write off the debt. The creditor has no choice but to be forced to agree if one of the counterparts is unable to repay it. This is an endless cycle that, once the debt restructuring plan is approved, will only alleviate and mitigate Argentina's crisis.
Argentina's debt crisis occurred nine times in history, and this is the third time in the new century. Inflation in Argentina has caused its currency to depreciate by over 70%. According to statistics from the United Nations Economic Commission for Latin America, over 12 million people were jobless in Latin America in 2020. Poor people in Latin America will increase from 118 to 130 million and the extremely poor people will rise from over 60 million to over 90 million.
Faced with some new difficulties and challenges, we need to explain and assess China-Latin America relations at the current historic juncture. The development of China-Latin America relations has shifted from a period of high-speed growth to a period of stable growth. Quantitative and extensive development is shifting to a qualitative and specific one.
Initially China-Latin America relations took off suddenly and even exceeded expectations. Instead, a steady, efficient, stable and effective approach is currently preferred. The orderly progression of diplomatic and commercial relations is more advantageous than a context of actual speed.
This is especially the case in the context of intensified strategic competition between China and the United States. The political situation in Latin America, and the further impact of the Covid-19 pandemic, mean that certain changes need to be made to China-Latin America relations.
Firstly, the U.S. influence on China-Latin America relations needs to be assessed. Sino-U.S. relations are the most important, sensitive and complex bilateral relations in Chinese diplomacy.
Recently, there have been many major changes in Sino-U.S. relations, but one of them is often overlooked: from the Latin American countries' perspective, the relationship between Latin America and the United States is the most important one. China's interests in Latin America have not surpassed the United States' in terms of political and economic development.
Here are some data. In the field of economy and trade, the United States is still Latin America's main trading partner. The same applies to investment. The United States has great advantage over China.
In 2017, trade between the United States and Latin America exceeded 760 billion dollars, almost three times the volume of trade between China and Latin America. In 2019, trade between China and Latin America was about 270-280 billion dollars, while the volume of trade between the United States and Latin America was almost 800 billion dollars.
From an investment perspective, U.S.A.'s and Latin America's direct engagement in 2017 was 45 billion dollars, almost double that of China. Therefore the United States outperforms China in terms of trade and investment.
However, benefiting from the advantage of China's economic growth and the structural complementarity between China and Latin America, the acceleration of China's economic and trade investment in Latin America is higher than that of the United States. Therefore, China has an incremental advantage in Latin America, but the United States enjoys an 'equity' primacy.
For example, outgoing President Trump has never visited Latin America, but this does not mean that the United States does not pay attention to it. Quite the reverse. If we look at the reports on Sino-Latin American relations issued by U.S. think tanks, scholars and experts are particularly worried.
The U.S. Congress holds several hearings on Sino-Latin American relations every year and invites not only local experts, but also experts from Mexico, Brazil and other countries. We can see that the United States attaches great importance to the development of China-Latin America relations.
We wonder, however, why has the United States not taken propagandistically political positions in Latin America as it does towards China, the Middle East, South-East Asia and the South China Sea.
This means that the United States still considerably trust Latin American bonhomie, good nature, patience and tolerance. The U.S. media merely claim that China's influence in Latin America has increased and its soft power has enhanced but, overall, China's influence in Latin America is far less than that of the United States.
If we ask in Brazil what they think of U.S.-China, U.S.-Brazil and Brazil-China relations, we get the following answers. The United States is a model for Brazil's development and the values and ideologies of both Brazil and the United States are close. China is an important trade and investment partner for Brazil. From an economic viewpoint, Brazil's development should seek to establish a better partnership with China, but in terms of ideology and values, the Forbidden City is further away than the White House.
For Latin America, maintaining stable relations with the United States is a primary interest. After the outbreak of the Covid-19 pandemic in Latin America, China – thanks to some of its medical equipment – did its best to help those countries mitigate the impact of the disease. A Chinese state-owned company responded to the call and promised to build a hospital with an in-patient module in a conference and exhibition centre in Panama to help infected patients, for only a small sum of money from the State.
Panamanian President Laurentino Cortizo Cohen, however, rejected the proposal outright. In the end, Panama spent 12 million U.S. dollars and built 100 hospital beds and 26 intensive care units, without taking advantage of Chinese aid.
On April 16, Cortizo presided over the hospital's opening ceremony, announcing that it was his own decision. Conversely, when former Panamanian President Juan Carlos Varela (2014-19) was in power, he visited China, and Chinese Foreign Minister and State Councillor Wang Yi reciprocated by travelling to Panama.
At the time, President Varela said that the landmark project for the expansion of the Silk Road passed through Panama, as did the 4 billion dollar plan to expand the canal and railway from Panama to Costa Rica. The new President in power, however, has not followed the philosophy of his predecessor, terrified of displeasing the United States. Unfortunately, this news is not reported in the Italian press.