Will China bow to United States' pressure?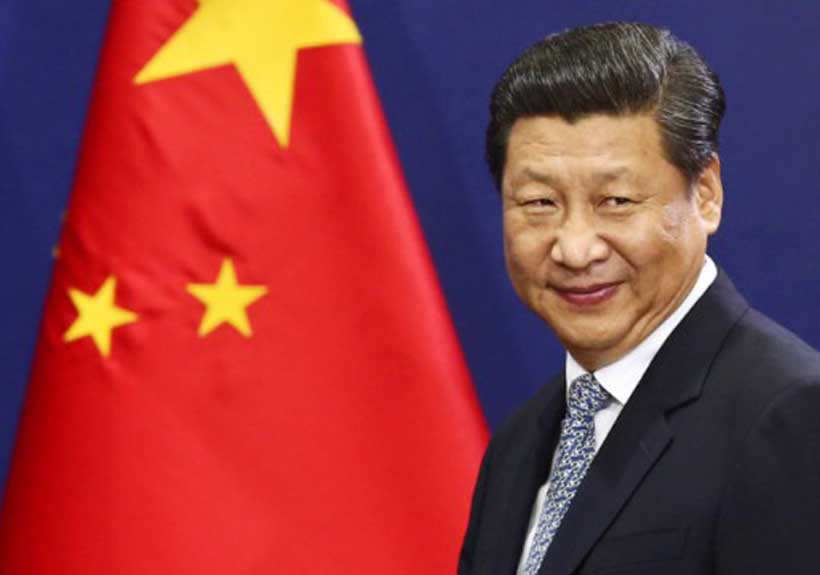 The United States, through its satellite proxies, is coercing China to abide by US-dictated rules of multifaceted interaction, particularly economic transactions. Chinese history tells that it had to kow-tow to accept humiliating terms of trade following defeats in Opium Wars.
Britain resented China's effervescence to curb opium smuggling, or other nefarious trades. So it was because it militated against British economic advantage.
Lord Macartney's (George Macartney, 1737-1806) led a mission in 1793 to the court of the Qianlong emperor (1711-1799; r. 1736-1796) of China. King George III (1738-1820) of England wanted Macartney to convince the Chinese emperor to open northern port cities to British traders and to allow British ships to be repaired on Chinese territory.
The supercilious ambassador refused to kow-tow to Chinese emperor in the Chinese style. The kow-tow was a prescribed ritual of nine kneeling bows to the ground (three sets of three) to humble themselves in emperor's presence. Macartney was adamant that he would perform the ceremony of nine kneeling bows as long as it was reciprocal , that is, if a Chinese official would do exactly the same before the king of England"
Having failed to get any concession Britain later mounted an attack on China, known as Opium War, The First Opium War was fought from March 18, 1839, to August 29, 1842, and was also known as the First Anglo-Chinese War.The Second Opium War was fought from October 23, 1856, to October 18, 1860, and was also known as the Arrow War or the Second Anglo-Chinese War, (although France joined in). Britain won southern Kowloon and Western powers got extraterritorial rights and trade privileges. China's Summer Palaces were looted and burned to ashes.
Qing forces lost battles to the British both at sea and on land for over two and a half years. The British seized Canton (Guangdong), Chusan (Zhousan), the Bogue forts at the mouth of the Pearl River, Ningbo, and Dinghai. In mid-1842, the British also seized Shanghai, thus controlling the mouth of the critical Yangtze River as well. Stunned and humiliated, the Qing government had to sue for peace.
On August 29, 1842, representatives of Queen Victoria of Great Britain and the Daoguang Emperor of China agreed to a peace treaty called the Treaty of Nanking. This agreement is also called the First Unequal Treaty because Britain extracted a number of major concessions from the Chinese while offering nothing in return except for an end to hostilities.
The Treaty of Nanking opened five ports to British traders, instead of requiring them all to trade at Canton. It also provided for a fixed 5% tariff rate on imports into China, which was agreed to by the British and Qing officials rather than being imposed solely by China.
Britain was accorded "most favored nation" trade status, and its citizens were granted extraterritorial rights. British consuls gained the right to negotiate directly with local officials, and all British prisoners of war were released. China also ceded the island of Hong Kong to Britain in perpetuity. Finally, the Qing government agreed to pay war reparations totaling 21 million silver dollars over the following three years.
Pressure tactics: The US closed China's mission in Houston. The White House accused of attempting to steal scientific data from facilities in the state, including the Texas A&M medical system. The Chinese Embassy in Washington retorted `The U.S. accusations are groundless fabrications'. China struck back ordering the closure of the U.S. consulate in the western city of Chengdu .
The US has increased arms supplies to Taiwan and other allies. It has increased menacing exercises in South China Sea. US proxy India has redoubled efforts to topple Oli's government in Nepal. It stimulated pro-India groups in Myanmar to protest against Chinese copper exploration.
Shortly after his visits to the North, India's defence minister Rajnath Singh (July 17) said that the ongoing negotiations with China should help resolve the border dispute but he couldn't guarantee to what extent the situation would be resolved. This statement contradicts earlier report of steady de-escalation to comply with creation of a 1.8 kilometer buffer zone at disputed Galwan.
China's response: Cornered China signed a 25-year strategic deal with Iran envisaging barter exchange of Iranian crude for China's multi-faceted cooperation in building Chahbahar port and railways.
In addition to massive infrastructure investments, the agreement envisions closer cooperation on defense and intelligence sharing. India voted against Iran in the crucial International Atomic Energy Agency vote in 2005 that opened the pathway for coercive sanctions against Tehran. In 2008, New Delhi reportedly launched an Israeli spy satellite targeted at Iran.
The Sino-Iranian deal also has a political dimension. Iran's enthusiasm for a partnership agreement with China is in line with domestic politics. Iran's supreme leader has long been a proponent of forming more strategic alliances with non-Western powers. President Hassan Rouhani may have pushed for an opening with the West, but he has also supported greater integration with Asian economies such as those of China, Japan, and South Korea. His mentor, former president Akbar Hashemi Rafsanjani, was a major advocate of modelling Iran's economy on that of Deng Xiaoping's China. And Rouhani has his legacy to consider as he enters the final year of his administration. After the failed attempt to reopen Iran's economy to the West following the nuclear deal, he is now looking to create an equitable arrangement with the only major world power whose economic weight can match that of the US or Europe.
Such a major deal will require approval from Iran's new ultra-conservative parliament – some members of which have already voiced strong opposition to the move. There is also a polarised public debate over deepening relations with China. Ultimately, however, the final call on Iran's participation in the deal will be made by the supreme leader.
To conclude, China will need to carefully balance deepened relations with Iran against the concerns of Israel, Saudi Arabia, and the United Arab Emirates –important economic partners in the Middle East. It remains to be seen how far China's commercial and banking sectors will be willing to engage with Iran under the threat of US sanctions.
Be it noted that Mao tse Tung travelled a thousand kilometers on foot to bring home two messages, `now China shall not be attacked', `it shall not be humiliated.
Suga Faces A Tough Road Ahead Without Enough Political Juice
Authors: Alexandre Uehara and Moises de Souza
The quantity and dimensionality of problems inherited by a sober and discrete Yoshihide Suga as the first new Japanese Prime Minister in almost a decade will demand that "Uncle Reiwa," as the statesman is known, employ the skillst hat he has so amply demonstrated in the past: the ability to negotiate and find elegant solutions to complex questions. Suga's competence as a negotiator was recognized as an important factor behind the success of the Trans-Pacific Partnership (TPP), which entered into force on December 30, 2018. This agreement—considered doomed to failure after US President Donald Trump signed an executive order withdrawing the United States from the TPP in January 2017—succeeded largely thanks to the vital leadership and tenacity of Japan, with Suga playing a key role behind the scenes. Suga also took the lead during the EU and Japan's Economic Partnership Agreement signed in 2019, considered by many as another example of outstanding negotiating performance. With such a resumé, these skills and experience proved critical in Suga's victory in the Liberal Democratic Party (LDP) leadership race, enabling him to garner support from a wide array of sources, ranging from LDP Secretary-General Toshihiro Nikai to various factions within the Komeito, a partner in the coalition government.
The question now is whether his past performance can be replicated as Suga targets the current challenges that so recently have fallen into his lap. He is taking the helmata delicate moment for Japan, with uncertainties that will force him to show, domestically and abroad, what kind of leadership Japan will enjoy after a larger-than-life figure like Abe Shinzo steps down. And these challenges are coming from all quarters: the economy, public health, and regional security, just to name a few. Each of them has the potential to shape the future of the nation and the reputation of its prime minister, and certainly Yoshihide Suga is no exception. On top of that, legacy problems remain. On the one hand, the implicit promise of continuity with Shinzo Abe's policies played a crucial role in winning the LDP the elections: on the other, this very factor is an element of concern, since opinion polls were already detecting signs of decline in the popularity of Abe's cabinet. If Suga has any political ambition left, he cannot afford to make any mistakes in the short- and medium-term.
On the domestic front, there are two important and interrelated problems: The COVID-19 pandemic and the upcoming Tokyo Olympic Games. These coterminous phenomena essentially represent a contradiction between uncertainty and reality. While few in Japan are clear about whether the current pandemic will turn into an ongoing ebb-and-flow in terms of virus contagion rates, the economic impact as a result of the response measures is already real. The profound effects have been translated into a new period of recession this year, an experience with which the Japanese a real ready very familiar, given their recent past. To make matters worse, the medicine intended to heal the wounds of economic recession was neutralized by the virus. Operating under the old adage that you have to spend money to make money, Tokyo expended over US$5 billion, with plans to spend US$2 billion more in 2020,to prepare the city to host the Olympic Games. Prospects showed that these investments would pay off. According to a report published in June 2020, it was projected that the Olympics would impact the Tokyo economy alone to the tune of almost US$190 billion, with a spill over effect on the overall Japanese economy of nearly US$300 billion and a potential impact of 0.2% of its GDP.Based on the same prospects, Japan signed an accord in 2013 with the International Olympic Committee (IOC), assuming total responsibility to bear all the costs alone in the (at that time improbable)event that the games would have to be postponed. Well, in what one might call the Forest Gump Effect, to wit: "life is like a box of chocolates: you never know what you're gonna get," the games were indeed postponed. Investors, according to reporting by Bridgestone, reported losses of around US$3 billion so far as a result of the postponement. It also affected the IOC, which registered losses of more than US$800 million. For Japan's economy, Goldman Sachs is calculating losses of about US$5.1 billion in terms of domestic consumption alone. Suga will have to find a solution for this imbroglio, which even Abe could not or did not have time to figure out.
In the international arena, Suga—like all Japanese Prime Ministers before him—will have to walk a tightrope, executing a delicate balancing act between Beijing and Washington. So far, his biggest challenge is to find his place amid the rising tensions between Japan's two most important trading partners. On paper, the logic is simple: Tokyo has developed initiatives to strengthen its alliance with Washington concerning security, without hurting its bilateral trade with Beijing. In recent decades, the latter has become increasingly economically important to Japan. In practice, this is not an easy job for two reasons: First, the erratic temperament of Donald Trump and the tendency of his administration to play hardball even when negotiating with partners. The trade deal negotiated in 2019 stands as a case in point: Essentially, Japan walked away from the negotiating table with a commitment to give the United States access to its agricultural market in exchange for a vague promise that the Trump administration would not consider Japanese auto imports a "national security threat." On top of that, Trump made it clear that he still wants Japan to pay for the American military bases on Japanese soil.
The second reason comes from Japan's powerful neighbour, with an increasingly assertive China under Xi Jinping. In November 2019, after China proudly displayed its new ballistic and hypersonic cruise missile system, Taro Kono (then foreign minister and now the minister for administrative reform and regulatory reform) publicly demanded that Beijing make its military budget and strategic goals transparent, to avoid raising the level of alarm and anxiety in the region.In addition, a few weeks after taking the center seat, Suga had to deal with the presence of two Chinese ships in the disputed waters of the East China Sea—a practice that has been taking place more and more frequently since Xi became chairman of the Chinese Communist Party in 2012. It is exactly these episodes of Chinese assertiveness that motivated Yoshihide Suga to choose Vietnam and Indonesia as the destinations for his first official diplomatic trip as prime minister. As much as Abe did, Suga intends to strengthen security ties with both Southeast Asian nations. This, tempered with a degree of restraint in the use of strong anti-Chinese rhetoric, is intended as a clear signal to Beijing: the rules of the game haven't changed, with or without the presence of Abe Shinzo.
Using the same logic, Suga did not alter the basis of Japan-Taiwan relations that developed so fruitfully on Abe's watch. In fact, besides workingfor close relations with Taipei, Abe also developed a friendship with Taiwan's current President Tsai Ing-wen. Suga's decision to appoint Abe's brother, Nobuo Kishi, as defense minister was a clear signal to China that, with regards to Taiwan, it will be business as usual in Tokyo despite the transfer of power. It a secret to no one in Japan (orin China, for that matter) that Kishi enjoys close ties with Taiwan, a place he has visited several times over the years, including meetings with President Tsai, as representative of the ruling Liberal Democratic Party (LDP). The last visit took place on the occasion of the funeral of former Taiwanese President Lee Teng-hui in August 2020. Such proximity makes Kishi the most trustworthy channel of communication between conservative Japanese leaders and Tsai, as well as with the Taiwanese elite itself. In response to Nobuo Kishi's appointment, the Chinese Ministry of Foreign Affairs spokesman Wang Wenbin saidin a statement that the new minister of defense of Japan must "abide by the one-China principle and refrain from any form of official exchanges with the Taiwan region."
Few specialists in Japan believe that Yoshihide Suga will have as long a mandate as his predecessor Abe Shinzo. Despite being technically qualified, Suga still lacks enough political juice to retain the position of prime minister beyond the general elections that must take place in one year's time. The tide may eventually turn in favour of Suga-san, depending on how well he and his new cabinet manage the daunting challenges that they inherited from the previous administration. More than mere negotiation skills are needed, however, and there is no doubt that Suga will have to make some tough decisions that will come to define, in a large measure, his political future post-2021.
Nepal-China Boundary Treaty: An example of peaceful Himalayan frontiers
Chairman Mao: How is everything with Your Excellency? Have all the problems been solved?
King Mahendra: Everything is settled.
Chairman Mao: Fair and reasonable?
King Mahendra: Yes. We all agree.
Chairman Mao: It is good that we agree. There is goodwill on both sides. We hope that will get along well, and you hope we shall get along well too. We do not want to harm you, nor do you want to harm us.
King Mahendra: We fully understand.
Chairman Mao: We are equals; we cannot say one country is superior or inferior to the other.
King Mahendra: We very much appreciate the way of speaking.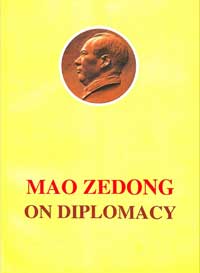 This was a snippet of the candid conversation between founding father of People's Republic of China Mao Zedong and Nepal's the then king Mahendra on the historic Nepal-China Border Treaty day of 5 October 1961. A book titled 'MAO ZEDUNG ON DIPLOMACY' has detailed this conversation. The conversation is mentioned under the topic of "Talk with Nepal's king Mahendra Bir Bikram Shah Deva and the queen' (page 366 and 367) in the book.
This famous diplomatic book of Mao was compiled by The Ministry of Foreign Affairs of the People's Republic of China and the Party Literature Research Center under the Central Committee of the Communist Party of China and was published by Foreign Languages Press Beijing on 1998.
This conversation, from the verbatim records, speaks volumes about the level of trust and the height of friendship between two neighbors Nepal and China.
Nepal-China boundary: An example of speedy settlement
Nepal and China boundary settlement has reached 59 years of its signing ceremony at Beijing. It is an extraordinary example of speedy settlement. Nepal and China formally established diplomatic relationship on 1 August 1955.
Few years later on 21 March 1960, Nepal and China signed Boundary Agreement. Nepal's first democratically elected Prime Minister Bishweshwar Prashad Koirala signed it during the official China visit. The friendly diplomatic dialogue of Koirala and Mao is also included in the book "MAO ZEDUNG ON DIPLOMACY' under the topic of "The Sino-Nepal Border Must be Peaceful and Friendly Forever."
On 5 October 1961, Nepal and China signed Boundary Treaty at Beijing during the state visit of the then king Mahendra. The 1414-kilometer-long border treaty protocol was finally inscribed on 20 January 1963.
The adjustment was made on equal footing by land-swapping with Nepal gaining more land than it gave. According to a working paper presented at "International Cross-Border Conference on Border Regions in Transition (BRIT)-XII Fukuoka (Japan)-Busan (South Korea) 13-16 November 2012" by Nepal's former Director General of Survey Department and the author of the book titled 'Boundary of Nepal', China had given 302.75 square kilometer more land to Nepal.
The paper says, "the adjustment was made on the basis of 'give' and 'take' and the inclusion of some pasture land within Nepalese territory. With this principle, Nepal had given 1,836.25 square kilometer of land to China and Nepal had taken 2,139.00 square kilometer, as it has been added 302.75 square kilometer of Chinese territory into Nepal."
Nepal-China border settlement is an excellent example of speedy border settlement compared to Nepal's southern neighbor India. Since the formal diplomatic engagement of 1955, it just took around eight years to ink full-fledged technical border adjustment between Nepal and China.
Tragically, Nepal and India are at odds over the border demarked by 204-year-old Treaty of Sugauli. The recent issue of Lipulekh, Kalapani and Limpiyadhura and new political map of Nepal unanimously approved by lower and upper houses of the federal parliament point to the long-pending friendly border settlements between Nepal and India.
Media myths on China's encroachment of Nepal's territory
Nepal and India has not resolved much of their border tensions since long. Lately, there are some media reports, mainly from India, about so-called Chinese 'encroachment' of Nepal's territory. There was report about missed pillar number 11. However, it came out to be untrue with the finding of the pillar. After field inspection and technical studies, Chief District Officer of Humla district, Chiranjibi Giri, made it clear that the rumored border encroachment from China was not the fact.
Similar incident was reported few weeks ago when Nepal's leading daily Kantipur claimed China's encroachment of Nepal's territory citing unverified Ministry of Agriculture, the ministry that has nothing to do with border issues. However, after formal clarification from Nepal Government, the report was found to be false and the biggest daily of the nation apologized.
There is a section in Nepal that desperately wants to draw parallel between factual Nepal-India border tensions with fictitious Nepal-China border rows. However, so far, this mission has proven wrong at times.
Nepal does not have any serious border tension with China. The only concern Nepal has it about China-India agreement to 'boost border trade at Quiangla/Lipu-Lekh Pass' as said in the 28th point of the joint communiqué issued by visiting Indian Prime Minister Narendra Modi and his Chinese counterpart Li Keqiang on 15 May 2015.
Nepal has diplomatically protested about this agreement by two countries as Lipulekh falls in Nepali territory not only based on the Treaty of Sugauli of 1816 but also the Nepal-China Boundary Treaty of 5 October 1961. Given China's generosity and friendliness towards Nepal, it is not a big issue to address. Nepalese citizens are optimistic on China's support on Nepal's sovereignty over Lipulekh.
Why doesn't China take India seriously?
India needs to formulate a long-term strategy on China, lest it be lurching from one crisis to another.
Amid rising anti-China sentiment in the aftermath of the bloody border clash with China, India has announced a slew of measures to curtail Chinese presence in the Indian economy. Building on previously imposed restrictions on foreign direct investment (FDI) from China, the latest round of regulations constitute banning over 200 Chinese apps and clamping down on Chinese investments in Indian startups. These measures, while drawing applause from Western governments such as the US and helping massage the nationalistic ego, have seemingly failed to irk the Chinese administration as much as India would have intended, let alone compel the PLA to pull back from the disputed areas along the long and undemarcated Indo-China border. In previous instances as well, India's signalling to China of allying more closely with the United States in response to China's aggressive posture on the border has failed to yield desirable results. This begs the question: why does not China take India seriously? The answer may lie in India's China policy which can be described as reactive at best and incoherent at worst.
India's Policy Conundrum
Although its geopolitical rise has been significant – next only to China, India still finds itself bereft of a world order concept or a guiding foreign policy framework. The lack of which, when it comes to dealing with China, has translated into a foreign policy muddle. Mohan Malik, for instance, points out that there are three schools of thought in India's policy-making with regards to China – pragmatism, hyperrealism, and appeasement. Pragmatists maintain that India should balance China both internally (increasing its economic and military strength w.r.t. China) and externally (by forging alliances and enhancing interstate cooperation with other powers) while mitigating differences through economic and diplomatic engagement. Hyperrealists decry pragmatists' optimism that increased trade and economic engagement can win over a territorially unsatiated China and instead argue for an unabashed encirclement strategy towards it with other China-wary powers. Appeasers posit that China is a benign and friendly power, meaning no harm to India and that it should be enthusiastically engaged. In trying to accommodate such plethora of views in dealing with China, successive Indian governments have found themselves muddling through one approach to another.
Current Government and Policy Flip-Flops
Following the Galwan clash, India appears to be hinting at a change of tack as evinced by India's External Affairs Minister S. Jaishankar's repeated assertions that realism should shape India's China policy and that peace and tranquillity on the border cannot be separated from the overall architecture of bilateral ties. India's slashing of Chinese presence in the Indian economy suggests a move in that direction. China's rather staid response to India's manoeuvres stems from a general under appreciation of Indian resolve to follow through on such a policy initiative. China's belief in Indian irresoluteness is not without basis either. The new dispensation led by Narendra Modi started off by trying to bring the "pragmatic" element more into play in India's dealings with China. To this end, it resorted to a two-pronged strategy of bolstering strategic ties with other regional partners alarmed by China's newfound boldness such as Vietnam, Japan, Indonesia, Australia among others and spurred up defense and strategic ties with the US, while simultaneously trying to improve relations with China by enhancing bilateral trade (which was already heavily-tilted in China's favour). However, relations nosedived with the Doklam standoff in June 2017 which lasted for over three months. Cognizant of its power differential with China, and therefore not keen on antagonizing it any further, India broached the idea of organizing an informal summit between Chinese President Xi Jinping and India's PM Narendra Modi. As the two leaders met in picturesque Wuhan, India had by then made up its mind to drop the "pragmatic" yet somewhat "confrontational" approach and decided in favour of going full throttle with appeasement vis-à-vis China. Following the summit, the Indian government scaled down its contact with the Tibet's India-based government-in-exile and refused to back Australia's bid to participate in the annual Malabar exercise. What exactly did India hope to achieve with such tactics is anyone's guess as China continued to brazenly oppose India's membership to the Nuclear Suppliers Group (NSG) and block India's efforts to get Pakistan-based terrorist Masood Azhar admitted to the UN Sanctions list – eventually relenting on the latter (courtesy of US pressure) while continuing to hyphenate India's cause with Pakistan's in the case of former.
A Long History of Fluctuating China Policy
As a matter of fact, the blame for such a vacillating policy cannot be squarely put at Modi's doorsteps. Historical precedents abound where previous Indian governments too have struggled to come up with a comprehensive and coherent strategy on China. Notable examples include Jawaharlal Nehru's flip-flops on China threat which not only cost India loss of territory but also resulted in a personal loss of face for Nehru. Some twenty-five years later, Rajiv Gandhi who showed remarkable courage in standing up to the Chinese challenge in a serious military provocation along the eastern flank of the LAC let go of the chance to articulate India's long-term strategy vis-à-vis China and instead sought a quick return to normalcy in bilateral ties following his visit to Beijing in 1988. A decade later, AB Vajpayee, after having justified India's nuclear tests as a response to Chinese nuclear weapons, ended up describing China as a "good neighbour" in his address at the Peking University only a couple of years later. Indeed, India's foreign policy history is riddled with complacency on the part of successive Indian governments in dealing with its largest neighbour, and a continual cause of strategic concern.
It is clear that unless India does away with policy ad-hocism and sticks with a clear, long-term China policy,it would not be able to effect a change in China's attitude towards itself. In this regard, Jaishankar's recoupling of economic and trade ties with the larger border question is a welcome move, but a lot would depend on how determined India is to persevere through the demanding nature of realpolitik.
Notes:
Mohan Malik's article on three schools of thought on India's China policy: accessible at: https://apps.dtic.mil/dtic/tr/fulltext/u2/a591916.pdf