"Africa is a continent with extraordinary challenges, and it's a copout just to wait for governments to deal with them. If you see a problem, then think about how you can solve a piece of it" — Strive Masiyiwa, chairman of the pan-African company Econet Group.
Africa's slow progress can be a cause of concern for prospective investors. However, investing in the emerging sectors will long-term benefits to those willing to wait. Strong demographics, rising sectors and abundant resources are some of the long-term growth opportunities. There are several investment opportunities for those who want to bring about a positive change in the conditions of the continent, while achieving long term yields from the same. According to RMB Investment Attractiveness Rankings, the best countries to invest in are Egypt, Morocco, and South Africa.
Agriculture
Agriculture is one of the top sectors in Africa with an immense growth potential. The sector contributes to over 15% of Africa's GDP and has shown a good growth rate due to prior government policies that prioritise the sector to retain its sustainability and competitiveness. The top earning agricultural products are coffee, cocoa, maize and wheat with Ghana, Nigeria, South Africa, Ethiopia and Uganda as the top producers.
Large areas of arable land, increasing use of technology, massive youth dividend, increasing government support and a large demand base makes agriculture an attractive sector for investment despite the problem of erratic rainfall pattern in some places.
By the year 2050, it has been predicted that Africa's population will almost double with a growth rate of 2.7% per annum. To meet the growing needs of the population, substantial investment from its global peers is absolutely necessary. That will also help the sector to grow and enhance its status as a global competitor, help in economic diversification and also mitigate the prominent problems of undernourishment, poverty and hunger that exist in the region.
Manufacturing
Africa possesses an abundance of raw materials which can be easily turned to manufactured products for greater reliance on local products and increased exports of the same. The top three manufacturers in Africa are South Africa, Morocco and Egypt.
The growth of manufacturing can greatly drive economic growth and development in Africa. However, the sector faces challenges like lack of skilled-workforce, infrastructure gaps including low power supply and inadequate regulatory measures to address the prominent challenges. The import to export ratio of manufactured products in Africa is very high as Africa mostly exports unprocessed commodities. The growing manufacturing sector is making great advances in this aspect. It has already increased the total export goods from 18.7% in 2012 to 35.6% in 2017 and caused a significant decrease in imports implying greater importance to domestically manufactured products.
There has also been a shift in the focus of FDI projects from dominant extractive industry to consumer-facing industries like retail, technology, media, etc. This trend is expected to continue in the near future.
Retail
The African Development Bank is expecting the current 350-million-strong middle class to grow to under one billion by 2040. The growing middle class demography is contributing to the growth and modernisation of the retail sector which is greatly devoid of supply competition and requires investment to meet the growing consumer base. The market for essential goods constitutes the majority of consumer spending owing to the low-income levels in the economy and as the income-level status is not expected to undergo a drastic change in the recent future, the comparatively smaller market for luxury products will have a low growth rate.
As a large amount of consumer spending in Africa taking place in informal markets, due to absence of prominent formal retail presence, is unaccounted for, Africa is projected as an economy with low household retail-spending despite that not being the case.
"The Brookings Institute's latest analysis on trends of the African consumer market shows that consumer expenditure has grown at a compound annual rate of 3.9% since 2010 and reached US$1.4 trillion in 2015. This figure is expected to increase to US$2.5 trillion by 2030."
There are several cyclical challenges related to the retail sector, like low GDP growth, high inflation, dwindling credit extension. The challenges can be used as opportunities to enhance the growth of the sector by focusing on the development of the retail infrastructure and modern logistics spaces to satiate the demand for high-quality space from retailers looking to expand in Africa.
Finance
Finance is one of the top sectors in Africa which regulates the funding of all the other sectors. Financial innovation guarantees the diversification of banking sector services and facilitates the incorporation of capital market instruments to reduce investment risk.
Rwanda, The Gambia and Senegal have shown massive progress in financial system rankings. However, there has been an overall decline in Africa's global financial standing from 2017 – 2018 due to a fall in the pace of reform of this sector.
The impact investing industry has shown substantial growth and is quite relevant as several countries in Africa lie below the global average score for Human Development (0.8) with declining levels of official assistance. The industry has made abundant impact across a wide range of sectors like Healthcare, Agriculture, Housing, Education and others. This provides ample opportunities for investment in several initiatives which will reap both financial and environmental returns.
Some of the prominent threats to this sector include underdeveloped market infrastructure due to limited funding, difficulty in gathering viable investment to meet financial and social targets, limited capital supply, unclear regulatory environment, inconsistent impact-measures and so on. These might prove to be a disincentive to many and hinder their investments. However, a far-sighted investor might implement innovative measures to meet the pending gaps and turn these challenges into opportunities to optimise social and environmental investments.
Infrastructure
Infrastructural inadequacy causes a huge hindrance to investment and growth in all sectors of Africa. There is a wide gap between the infrastructure needs of the continent and the amount being spent on fulfilling the need. There is an urgent need to bridge the gap through sufficient investment to meet the growth needs of Africa.
In countries like East Africa, Ethiopia and Tanzania, infrastructure investments in the form of new roads, energy support, transportation networks and others have led to guaranteed growth and transformation of the prevailing sectors. Construction has been primarily responsible for high economic expansion in Egypt. Infrastructural developments lead to employment generation via contractors, boosting aggregate demand. Investment in infrastructure by foreign players can prove to be very beneficial as it would provide the required sophistication to the local industry by supplying goods needed for large projects.
Real estate has evolved significantly, providing higher returns on investments, thus, becoming increasingly attractive to potential investors. Despite having a good growth potential, real estate has certain risks attached to it like complex legal considerations, such as property ownership rights, social instability resulting from inequality, and others. However, the growth drivers like sustained high demand driven by urbanisation, improved capital regulation, technological advancements in banking leading to a boost in investment rates, and expected GDP growth supporting the demand for housing easily overshadow the challenges.
Conclusion
For many years, Africa's growth potential has been understated and misunderstood. It has been treated as a non-friendly investment destination due to the several challenges posed. However, there has been a worldwide lack of understanding the ease of converting the insurmountable challenges to opportunities. Africa's growing population and prevailing problem of excess demand needs to be met via increased investment and innovation which will in turn lead to increased employment, decreased poverty and increased infrastructural development. Thus, despite Africa's slowing global growth, if the prevailing challenges are addressed adequately, growth is inevitable.
A Fault Line Named Farmajo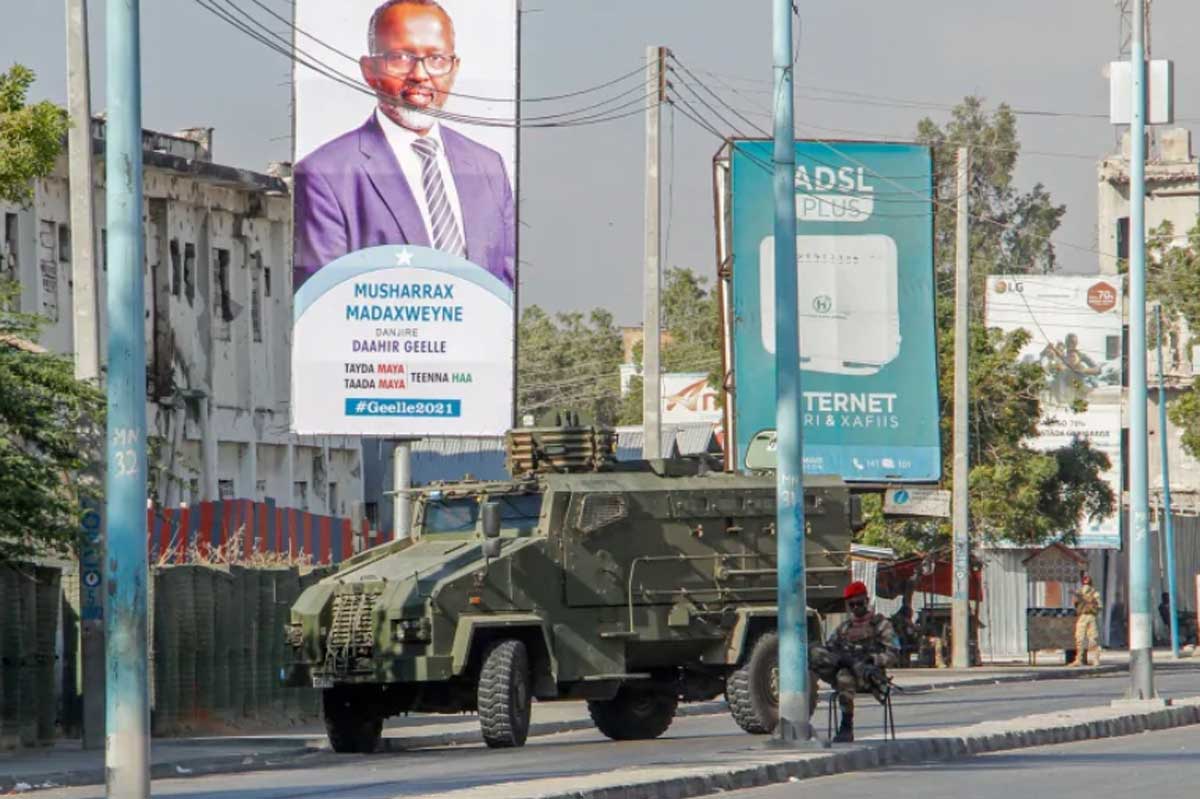 Somalia, a country of many political fault lines that indicate looming earthquakes of great magnitude, now has a new one- the Farmajo fault. Mohmed Abdullahi Farmajo is the malignantly polarizing president of Somalia.
Two of the Farmajo fault's severe foreshocks or preliminary shakers have occurred on Thursday 18 February and Friday 19 February. In the first one, government troops have attacked two former presidents and current candidates at a hotel where they were organizing to lead a peaceful march against Farmajo's illegally delayed election the next day.
The second one occurred on Friday when the government fired indiscriminately at a peacefully marching citizens led by Farmajo's former prime minister, former ministers and a few other candidates. An estimate of twenty people was reported dead or seriously injured.
That was the most callous act that any leader or ruler could have ordered at a time of high political volatility. It is the opinion of this author that that has ended Farmajo's political future. He severely wounded himself in his first reckless attack and committed suicide in his second.
Nature of the Violation
According to Article 19 of the U.N. Universal Declaration of Human Rights:
Everyone has the right to freedom of opinion and expression; this right includes freedom to hold opinions without interference and to seek, receive and impart information and ideas through any media and regardless of frontiers.
And, according to Article 20:
(1) Everyone has the right to freedom of peaceful assembly and association
(2) No one may be compelled to belong to an association.
These universal rights coupled with the freedoms expressed in Somalia's provisional constitution, affirm that those whose Friday march was violently aborted had the right to protest and chant 'Doorasho diid dooni meyno!' which means we don't want election refuser. No one should be bullied, violently attacked, injured, or killed for their verbal expressions of discontent.
What was witnessed in Mogadishu in that bloody protest was something not seen in a number of decades. The protesters were not those often seen in the streets of Mogadishu- IDPs and other poor women draped in the Somali flags who are stationed in street corners, under the baking sun, to get paid a few dollars at the end of the day, and children shouting slogans that they do not understand.
Any government that resorts to violence in order to silence its opposition, activists, or dissidents inevitably loses its legitimacy. So more often than not, such government's days become numbered.
Anyone who has been following my commentaries on Somalia knows that I neither support nor think the opposition (any one of the 14 presidential candidates) could help save this nation that is sinking deeply into quicksand of distrust, for that requires more than election. Yet, I—like many others who have no horse in this bloody race—am committed to defend their right to publicly and privately express their political views.
Spin Doctors of Halane
The aforementioned Friday violence occurred within a walking distance from Halane (Somalia's Green Zone) and key actors in that compound were well aware, at least for a few days before the event, that an anti-Farmajo protest would led by a coalition of presidential candidates who felt scorned and disenfranchised by the 'Madaxweynaha uu xiligiisu dhamaaday' or the President whose term has ended.
In reaction, the UN Assistance Mission in Somalia (UNSOM) @UNSOM offered this solution "The UN in #Somalia notes that the clashes in #Mogadishu underscore the urgent need for Federal Government and Federal Member State leaders to come together to reach political agreement on the implementation of the 17 September electoral model."
The U.S. Embassy in Somalia followed with a paraphrased version of the same statement from another planet. " We urge an end to all violence and remind all parties of their commitment to immediately conclude an FGS-FMS agreement on #election implementation."
Interestingly, the referenced 'electoral model' is at the heart of the presidential candidates' grievance. They were denied to be part of it. These statements on behalf of the U.N. and U.S. were adding insult to an injury. As a result, the coalition of presidential candidates reasserted their position of not considering Farmajo as a legal president and that they would continue protesting until he comes back to his senses.
In solidarity with the disenfranchised presidential candidates, both the leader of Puntland federal-state and Jubbaland federal-state (who were at odds with Farmajo for long) have declared said agreement null and void. The 19 February bloody event has killed 17 September agreement.
In a no hold barred televised speech, President Said Abdullahi Deni of Puntland said "We are not going to a conference with Farmajo…" He described Farmajo as a "dictator" who has been dividing the country, and warned against regression into a renewed civil war.
Recommendations
1) Allow the candidates and all others who want to march to do so freely, and all domestic and foreign stakeholders should support their right to do so
2) Farmajo must be pressured to step aside without being barred of participation in the election- a constitutional right that he cannot be denied
3) The 2009 precedent should not be followed. When then controversial president, Abdullahi Yusuf, was pressured to step aside, his Prime Minister, Nur Adde, was asked to lead the country while a new government was being formed in Djibouti. Nur Adde was not seen as partisan as the current Prime Minister, Mohamed Hussein Roble, who recently declared to unilaterally conduct elections without Puntland and Jubbaland
4) Since no official in the Executive or the Lower and the Upper House branches has a mandate to lead the country while stakeholders are negotiating the right model of election and implementing it, the Speaker of the Upper House, Abdi Hashi, should be entrusted with that responsibility for the following reasons:
a) He is a tower of patriotism among the current politicians
b) He is the oldest, most ethical, and indeed most credible member of the parliament
c) He is the only leader who has been playing by the rules
d) He is the only one who refrained from the cut-throat politics that kept all others in a state of hyper-paranoia
e) He is one of the Senators who represent Somaliland in the clan-based federal system
f) He represents one of the four 'major clans' in the so-called 4.5 system that never held the presidency, even transitionally
g) Once a new parliament is elected and a new president is elected or selected, Speaker Hashi clears the way for that new president
The Farmajo fault should not be underestimated. His prolonged stay could wholly tribalize the issue and subsequently make matters worse. Though the clan rhetoric has not been absent, so far the dichotomous divide between the political elite is not fueled by clan politics. Certain foreign actors possess more political leverage than the clans.
African problems require African solutions
In order to strengthen political dialogue and promote economic relations, Professor Robert Dussey, Minister of Foreign Affairs, African Integration and Togolese Abroad, held diplomatic talks on February 16, 2021 with his Russian counterpart Minister Sergey Lavrov in St. Petersburg. According to reports, Professor Dussey's visit was on the invitation by Moscow, and came on exactly one year after their last meeting February 15 in Munich.
After their closed-door discussion, Lavrov told the joint news conference that there is a mutual interest in intensifying and deepening the entire scope of bilateral ties, including trade, the economy and investment, and have agreed to look for specific opportunities for joint projects in areas such as energy, natural resources, infrastructure, transport, and agriculture.
Regarding issues on the African continent, Lavrov re-emphasized that African problems (of which there are many) require African solutions. "We strongly support the African Union, the G5 Sahel, and the sub-regional organizations in Africa, in their efforts to resolve numerous local conflicts and crises. We specifically focus on supporting the fight against terrorism, which poses a real threat, including for our friends in Togo and other coastal countries in the region of the Gulf of Guinea," he said.
In fact and as always, Lavrov reiterated Russia's commitment to continue to act actively in pursuing peace and, to this end, called for the peaceful settlement of all kinds of differences, and reaffirmed support for sustainable development there in Africa.
Regarding issues from the last summit held in Sochi, Lavrov stressed: "We are interested in developing the resolutions of the Russia-Africa summit. We spoke in detail about the implementation of these agreements. The coronavirus pandemic has required adjustments. Nevertheless, the results on implementing the Sochi agreements are obvious. This year we will actively continue these efforts."
The Association for Economic Cooperation with the African States was created in Russia following the 2019 Sochi summit. It includes representatives from the related departments and major Russian companies. The Russia-Africa Partnership Forum, which is a political association, was created, its secretariat is located at the Russian Foreign Ministry. The primary tasks of the Russia-Africa Partnership Forum includes preparation and organization of the next Russia-Africa summit scheduled for 2022. The venue to be chosen by African leaders.
"We are still slightly behind other states, but trade between Russia and the African countries has been growing quite rapidly lately. I think we will soon make up for the time we lost in the years when, at the dawn of the new Russian statehood, we were too busy to maintain proper ties with Africa. A very strong foundation was laid in Soviet times, though," Lavrov said further at the news conference about the current situation with relations between Russia and Africa.
It has always been the wish of both Russia and Africa to have an excellent quality of cooperation and partnership relations between the two regions and to diversify and deepen them as best as possible in order to provide an appreciable geopolitical influence and strategic power balance in Africa.
Russia and Togo, as with many other African countries, have had long time-tested relations over the years. The most recent high-level meetings were between Russian President Vladimir Putin and Togolese President Faure Gnassingbe during sidelined bilateral meeting in October 2019, when Gnassingbe participated in the Russia-Africa summit in Sochi, and on the sidelines of the BRICS summit in Johannesburg in July 2018.
With an estimated population of about 7.9 million, Togo is among the smallest countries in Africa. Its economy depends highly on agriculture. Togo pursues an active foreign policy and participates in many international organizations. Relations between Togo and neighboring states are generally good. It is particularly active in West African regional affairs and in the African Union.
Russia offers 300 million doses of Sputnik V vaccine to Africa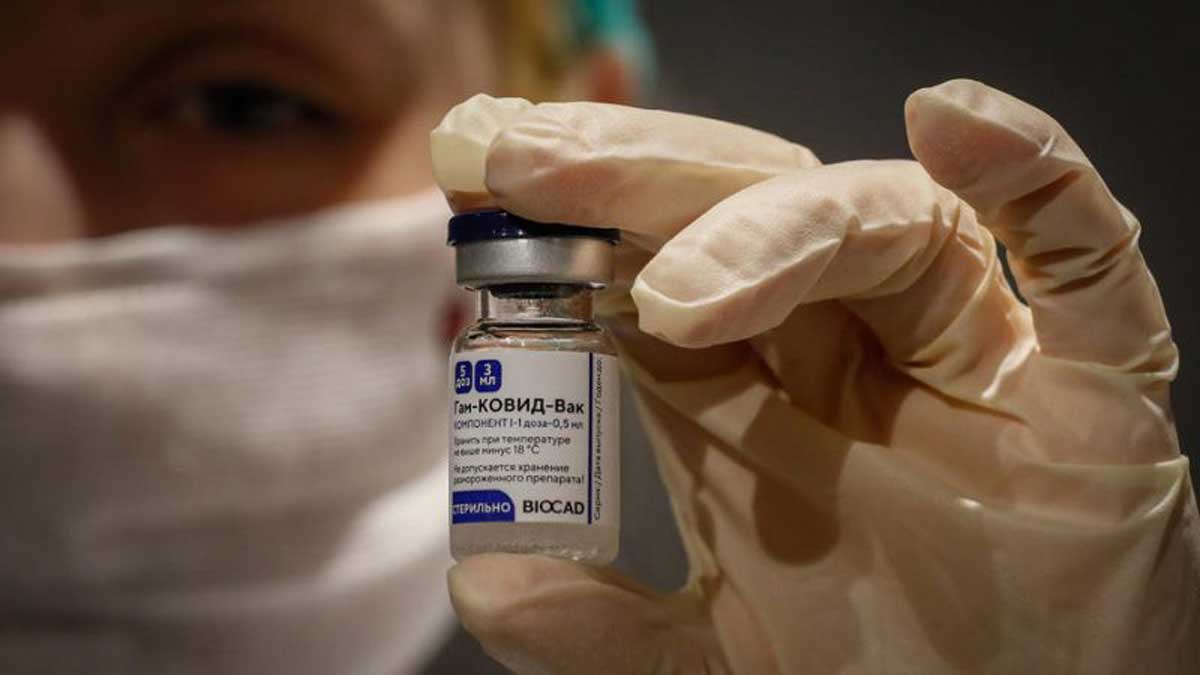 As African countries continue to experience increasing coronavirus infections, with the overall number of cases exceeding 3.79 million mid-February, Russia is stepping in to supply 300 million doses of Sputnik V vaccine through the African Union (AU). It an effort to assist to stop further spread of the pandemic on the continent.
An official release said that the Africa Vaccine Acquisition Task Team, set up by the African Union to acquire additional vaccine doses so that Africa can attain a target immunization of 60%, has received an offer of 300 million Sputnik V vaccines from the Russian Federation. This includes a financing package for any member states wishing to secure this vaccine.
Meanwhile, the Task Team advises that the 270 million doses previously secured from AstraZeneca, Pfizer and Johnson & Johnsons were all taken up by the first allocation phase deadline through the African Medical Supplies Platform (AMSP). With these additional 300 million Sputnik V vaccines, AMSP accelerates online COVID-19 vaccines pre-orders for the 55 African Union member states.
"The Sputnik V vaccine from the Russian Federation is now available on the AMSP for the consideration of our AU Member States," says Dr John Nkengasong, Director of the Africa Centers for Disease Control and Prevention (Africa CDC). "Bilateral and private sector partnerships such as these aid our efforts to bringing the COVID-19 pandemic to an end."
Nkengasong is worried that vaccine apartheid will have dire consequences for Africans in the near future. According to him, the continent needed to be taken along by the developed world as they vigorously roll out inoculation efforts. Africa's rollout has been relatively slower with over a third of African countries yet to receive doses.

About Africa's lack of vaccines, he said:"That is absolutely one of our greatest concerns, that the vaccine situation will continue to exacerbate the inequality gap that exists in the world especially the north – south divide. My greatest fear is that once the United States and Europe get the vaccine, they begin to impose the need to have vaccine certificate to travel and that is extremely complicated for Africans to travel across the world."
Nkengasongadded:"Africa has to team up with development partners to achieve its 60% continent-wide vaccination in the next two years. I think that is why we should as a collective of the continent, and of course, in partnership with the developed world make sure that Africa has a timely access to vaccines to meet our vaccination targets."
While details, including clinical and technical information, are now accessible on the Africa Medical Supplies Platform (AMSP), Sputnik V vaccines will be available for a period of 12 months commencing by May 2021.
The African Union member states that wish to secure funding should approach the African Export-Import Bank through their Central Banks, as has been the case with the other vaccines that have been on offer. The lender approved US$2 billion for participating suppliers, allowing the finalization of supply contracts.
According to the Russian Direct Investment Fund (RDIF), Sputnik V is one of the world's top three coronavirus vaccines in terms of the number of approvals issued by government regulators.
Sputnik V had been approved in Russia, Belarus, Argentina, Bolivia, Serbia, Algeria, Palestine, Venezuela, Paraguay, Turkmenistan, Hungary, UAE, Iran, Republic of Guinea, Tunisia, Armenia, Mexico, Nicaragua, Republika Srpska (entity of Bosnia and Herzegovina), Lebanon, Myanmar, Pakistan, Mongolia, Bahrain, Montenegro, Saint Vincent and the Grenadines, Kazakhstan, Uzbekistan, Gabon and San Marino.
Kirill Dmitriev, CEO of the Russian Direct Investment Fund, has said that Sputnik V has a number of key advantages:
• Efficacy of Sputnik V is 91.6% as confirmed by the data published in the Lancet, one of the world's oldest and most respected medical journals; It is one of only three vaccines in the world with efficacy of over 90%; Sputnik V provides full protection against severe cases of COVID-19.
• The Sputnik V vaccine is based on a proven and well-studied platform of human adenoviral vectors, which cause the common cold and have been around for thousands of years.
• Sputnik V uses two different vectors for the two shots in a course of vaccination, providing immunity with a longer duration than vaccines using the same delivery mechanism for both shots.
• The safety, efficacy and lack of negative long-term effects of adenoviral vaccines have been proven by more than 250 clinical studies over two decades.
• The developers of the Sputnik V vaccine are working collaboratively with AstraZeneca on a joint clinical trial to improve the efficacy of AstraZeneca vaccine.
• There are no strong allergies caused by Sputnik V.
• The price of Sputnik V is less than $10 per shot, making it affordable around the world.
Russian Direct Investment Fund (RDIF) is Russia's sovereign wealth fund established in 2011 to make equity co-investments, primarily in Russia, alongside reputable international financial and strategic investors. RDIF acts as a catalyst for direct investment in the Russian economy. RDIF's management company is based in Moscow.
About the Afreximbank: The African Export-Import Bank (Afreximbank) is a Pan-African multilateral financial institution with the mandate of financing and promoting intra-and extra-African trade. Afreximbank was established in October 1993 and owned by African governments, the African Development Bank and other African multilateral financial institutions as well as African and non-African public and private investors. The Bank was established under two constitutive documents, an Agreement signed by member states, which confers on the Bank the status of an international organization, and a Charter signed by all Shareholders, which governs its corporate structure and operations.
About the Africa CDC: Africa Centres for Disease Control and Prevention (Africa CDC), is a specialized technical institution of the African Union that strengthens the capacity and capability of Africa's public health institutions as well as partnerships to detect and respond quickly and effectively to disease threats and outbreaks, based on data-driven interventions and programmes.
About the AVATT: The African Vaccine Acquisition Task Team (AVATT), was established by African Union Chair, President Cyril Ramaphosa, as a component in support of the Africa Vaccine Strategy that was endorsed by the AU Bureau of Heads of State and Government on 20th of August 2020. The AVATT is chaired by President Ramaphosa and includes African Union Commission Chairperson Moussa FakiMahamat, Dr. Zweli Lawrence Mkhize, Mr. Strive Masiyiwa, Dr. Donald Kaberuka, Professor Benedict Oramah, H.E. Amira Elfadil, Dr. John Nkengasong and others, as to be nominated by the Chair of the African Union and the Chairperson of the Commission.
About the AMSP: The Africa Medical Supplies Platform (AMSP) is a non-profit initiative launched by the African Union as an immediate, integrated and practical response to the Covid-19 pandemic. The online platform was developed under the leadership of the African Union Special Envoy, Strive Masiyiwa and powered by Janngo on behalf of the African Union's Africa Centers for Disease Control and Prevention (Africa CDC) and in partnership with African Export-Import Bank (Afreximbank) and United Nations Economic Commission for Africa (ECA) with the support of leading African and international Institutions, Foundations and Corporations as well as Governments of China, Canada and France.