Don't avoid what is easy – diplomacy meets art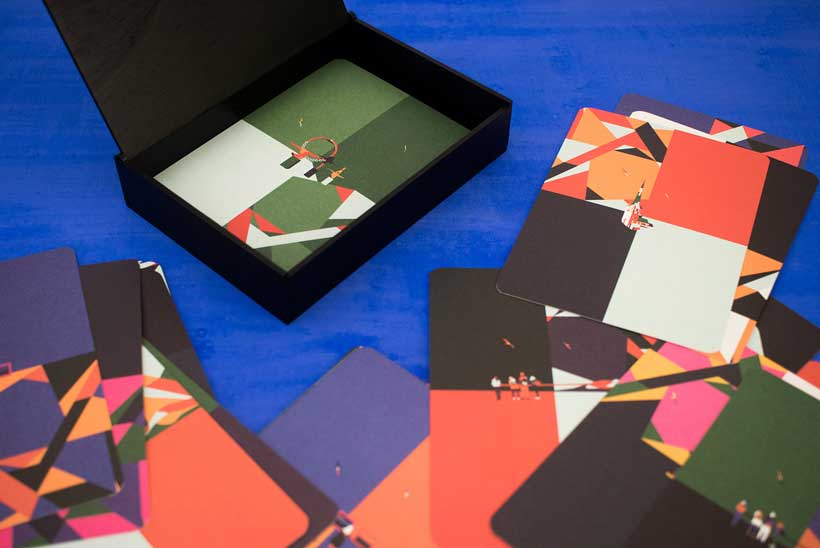 Individuals should and need to feel like they have the right to want. That is the message that artist Anastasia Lemberg-Lvova is continuously expressing through her artwork. Exemplifying socially-engaged art, Lemberg-Lvova aims to be a part of a much broader political movement which discusses important historical and modern-day social processes through creative means.
The second-wave feminist movements from the 1960s is one example of such a powerful movement. With their infamous quote, 'The personal is political', authored by millions of voices of women collectively rather than one feminist author, the message that every individual has the right to a voice was heavily stressed. As personal experiences took center stage and the individual became a political platform during the feminist movements, crowds of individuals also gained new meanings of courageous collectivity. Ultimately, the movement gave opportunity for previously ignored and taken-for-granted personal circumstances to be framed in a bigger picture – a picture that women as minorities were often left out of.
Continuing to portray the central message that movements such as the feminist strikes and many other historical crusades have fought for, Lemberg-Lvova uses her own art to focus on the younger European generation, highlighting the vast diverseness of the voices that live in Europe and sending a bold message that evidences a heterogeneity which needs to be more thoroughly discussed amongst the European community. With her projects, she is able to recognise the ways in which the systemic infrastructures that exist around the individual leave them feeling insecure or insignificant in relation to their voice and its right to exist in public. By initiating healthy conversation and focusing on this very elemental act of daring to express one's desires towards public space, she has created a platform that encourages individuals to learn to voice their opinions more often, ultimately leading the person to be engaged as the multiplicities of voices are amplified to lead to more diverse discussion and perhaps outcomes.
Her exhibition, 'Don't Avoid What is Easy', on show from August 14th – September 9th at the Freedom Gallery in Tallinn, Estonia, is thus the result of 2 years of research conducted mainly through interviews of younger generation individuals during her own expenditures through Europe. Although seemingly humble in its outcome as portraits, there is a strong message behind Lemberg-Lvova's work, depicting the notion that we should feel more confident to voice our opinions about our public surroundings, Lemberg-Lvova uses art and representations to give a voice to over 100 participants from 24 European countries.
By painting vibrant oil portraits of a selected 7 individuals whom she interviewed, she touches on the concept of art and its political capacity by explaining "There will be portraits of participants with a visual interpretation of their wish as the background. The experience of, as we often say, "putting a face to a name" has a profound effect and is more intuitively understood than just going through text or trying to grasp abstract ideas. Painting as a form of expression is immensely malleable and useful when getting ideas across."The desire to initiate discussion and give it a platform within the context of a gallery means Lemberg-Lvova's art is inherently social and public. These qualities make for an intriguing space where the audience can identify small changes that resemble the tip of a much bigger iceberg– or at least the ignition of confidence and curiosity.
This focus on the first and easiest step sometimes being the hardest is something of great importance for Lemberg-Lvova as she explains "An inhabitant of a city logically has the right to express ideas or wishes when it comes to their surroundings – it is, after all, their home. But they are often stuck in the belief of not being able to change anything. In this instance, I am not talking about taking action or creating a plan. This is about the simplest first step that does not require anything – feeling like one is entitled to express a wish. It doesn't have to lead anywhere; just remember that you have the right to want something. What follows is a different matter, but it is clear that nothing will happen without this first step."
An interactive wall installation where participant answers are projected for all to see will pay homage to the importance that Lemberg-Lvova holds for communities to listen to the expressions of their surrounding civilians. She explains "From an early age, our heads are flooded with subliminal messaging and that often diminishes internal self-worth. Let me explain this from the point of view of a woman – a frame of reference I am most familiar with. As a woman one feels that unless they have perfect dazzlingly white teeth, flawless hair, a tiny waist and the right kind of shoes they are not worthy of expressing an opinion. Because if you do not fulfill all of the criteria above, no one will listen to you or even consider you worthy of attention. This is a cliché, yet it exists because it is true. It describes the reality of many women, because we are surrounded by sources reaffirming it – adverts, friends, sometimes parents or spouses, fitness centers and the list goes on. At the exhibition, I am striving to fill the space with messaging that reiterates one's right to express their wishes whoever they are."
Her message is clear – we should not avoid formulating our wishes in matters that concern us. Her persistence to initiate discussion and to give it a platform within the context of a gallery means her art is inherently social and public. These qualities make for an intriguing meeting space for the artist as well as her audience amongst each other.
Open Studio at Kogo Gallery, Widget Factory (Aparaaditehas), Tartu, Estonia: 08.07-01.08
Exhibition "Don't Avoid What is Easy – Diplomacy meets art"at Vabaduse Gallery: 14.08-09.09
*Valeriya Billich also contributed to this article. Photos:Mariia Nedosekova
"Kharibulbul" festival represents a multi-ethnic, multi-confessional and multicultural Azerbaijan
As a country of multiculturalism, Azerbaijan promotes the cross-cultural dialogue inside the country, but also at the regional level. The modern Republic of Azerbaijan regards the existence of a people as the result of the civil and political self-determination of the peoples in Azerbaijan. For the time being, Azerbaijan is populated by representatives of over 30 national minorities such as Talysh, Kurd, Lezghi, Tat, Russian, Ukrainian, Georgian, Inghiloy, Tatar, Avar, Ahyska Turk, Jewish, German, Greek and others. All of them enjoy the cultural societies. Representatives of three main religious confessions – Islamic, Christian and Judaic communities participate jointly at various public ceremonies and cultural events. Support and preservation of the cultural diversity are reflected in the State policy of Azerbaijan.
The ongoing clashes near Nagorno-Karabakh started after Armenia attacked Azerbaijani civilians and military on September 27. Azerbaijan won its historic Victory in 44 days, liberated its lands, dealt crushing blows to the enemy, and defeated Armenia. As a result of this defeat, Armenia was forced to sign capitulation and surrender. Thus, Armenia's 30-year policy of aggression has come to an end. During this time, the glorious Azerbaijani Army has liberated many settlements from the enemy. Thousands of citizens have volunteered for military service across the country to fight Armenia's increased military aggression. The volunteers come from various ethnic, religious, social backgrounds and are united around the cause to restore the country's territorial integrity as well as justice.
Despite all this, Azerbaijanis are not the enemy of the Armenian people. Azerbaijan is a multinational state. Thousands of Armenians live in Azerbaijan, primarily in Baku. Armenia, which has created a society intolerant towards other nations and religions, has tried to completely erase the ancient Albanian, Orthodox, Muslim religious and cultural heritage that historically existed in the occupied territories of multi-ethnic and multi-religious Azerbaijan. It has either completely destroyed cultural and spiritual heritage of the Azerbaijani people or falsified their history and origins by Armenianizing and Gregorianizing it. In the occupied territories of Azerbaijan, mosques, temples and cemeteries, historical monuments, museums, libraries have been destroyed and looted, Caucasian Albanian Christian temples and Russian Orthodox churches have been Gregorianized, mosques have been turned into barns and subjected to unprecedented insults such as keeping animals forbidden in Islam in them. The Armenian regime, which has been pursuing aggressive policies for years, has ignored the norms of international law and international humanitarian law, has committed environmental crimes in the occupied territories through fires, the use of phosphorus bombs, poisonous substances and mines. Today, Armenians living in Nagorno-Karabakh region, also they can normally live only within the Azerbaijani state. The Azerbaijani people are tolerant.
It is also well known by the world public that the Republic of Azerbaijan, diverse in terms of ethnic and religious background, fought to liberate its historic territories from occupation that had nothing to do with Christianity. Secondly, Muslims, Christians, and Jews – representatives of all nations and religions living in our country – fought alongside Azerbaijanis in the armed forces of Azerbaijan. These people were united around the " Karabakh is Azerbaijan!" slogan by Mr. Ilham Aliyev, Commander – in – Chief of the victorious army, and not false religious appeals. Among them are those who displayed unequalled heroism falling martyrs, wounded, and awarded with supreme orders and medals of the Republic of Azerbaijan.
As with the beginning of the conflict, there are lots of officers and soldiers – representatives of the nations and religious communities living in Azerbaijan – who serve in Azerbaijan's national army and display outstanding valor in liberating our country from occupation. Azerbaijani nation doesn't discriminate between its heroic sons and martyrs on ethnic and religious background.
Mr. President Ilham Aliyev, who played a major role in this historic victory of Azerbaijan, said the followings: "Our advantage lies in the fact that representatives of all nations living in Azerbaijan feel themselves as comfortable as in their families and motherland. The fraternity and friendly relationships between various nations is our big wealth and we have to protect it. Our policy will also be pursued in the future. Representative of all the nations living in Azerbaijan displayed outstanding courage and heroism in the Second Karabakh war, falling martyrs, fighting for the cause of Motherland, and embracing death under the Azerbaijani flag. This is the society we have in our country and it is our big wealth».
For your information, "Kharibulbul" music festival, bearing the name of symbolic flower growing in Shusha, was first organized in Shusha's fabulous Jidyr glade in May 1989. 30 years later on May, the 12th "Kharibulbul" music festival in Azerbaijan's cultural capital Shusha was organized by the Heydar Aliyev Foundation and will be held every year hereafter.
Musical creativity of different nations living in Azerbaijan on Jidyr glade within the festival was introduced devoted to " Multiculturalism in Azerbaijani music" as a program comprising folk and classic musics.
Representatives of various nations living in our country demonstrated stage performance. All nations living in Azerbaijan have contributed to our joint victory. The Patriotic War once again proved that all nations live in fraternity, friendhips, and solidarity in Azerbaijan and there is national unity and solidarity in the country.We are sure that Shusha will host numerous music festivals and international conferences.
Priyanka Banerjee exposes the harsh realities of rape culture in India in her short film "Devi"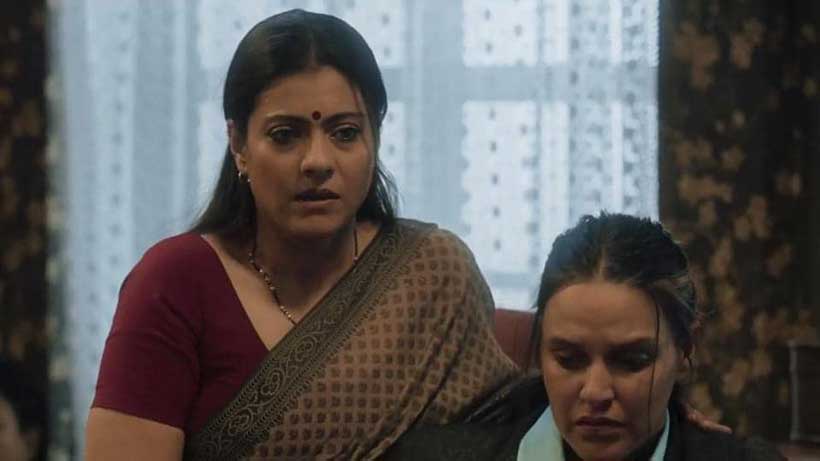 Priyanka Banerjee is the writer and director of the award winning film "Devi". Devi as a film explores ideas related to rape culture in India. The entire short film is shot inside a theatre style single room. All the women in the film are sitting together in a room after their death and discussing how crowded the room is getting. The plot soon reveals that all these women have been raped.
The climax of the film catches all viewers off-guard and exposes them to the harsh realities of today's India.
Tell us more about your journey as a director and writer
I have no formal education in writing and direction. I took theatre arts in school and got a little experience there and then started a theatre company, Leogirl Productions (today it does content and video for clients). Along the way, I taught myself screenwriting from online courses. Many people believe that films are very technical. However, I think that if you are curious enough, you can learn it on the job. My first short film was released in 2016. I did not then imagine that I would work on a film which will win the filmfare. The idea for Devi came along in 2018 and it took a while to work on the idea and bring it to the screen.
What inspires you to make films?
Movies are very relatable. I end up thinking of movies most often when I am having a moment – good or bad. I think of movie scenes which relate to how I am feeling all the time. I think movies are capable of leaving a deep impression on people and creating an impact. I want to create an impact on people via my storytelling and make films which people will remember.
What inspired you to write and direct Devi?
My very first draft was actually called candlelight. However, once the film was ready, our producer Niranjan Iyengar suggested we call it "Devi" and that immediately stuck.
When the Kathua Rape case happened a few years ago, I watched the news on television and felt numb. For the first time ever, I did not have a reaction to something that usually impacted me a lot. This scared me a little. Not having a reaction meant that rape news was normalised, I was desensitised. I wrote Devi with that frustration in mind.
I am someone who takes time to write and work on films. I started working on Devi in 2018 however, it finally only released in March 2020.
Why was Royal Stag barrel select short films chosen as a platform to launch Devi?
The producers generally choose which platform a film should release on. Royal Stag Barrel Short Films has a great collection of films and I am happy that the film found the right platform for release.
What strikes you as the most impactful scene in "Devi"?
I was deeply impacted by two scenes in the film, even as I was writing them. One scene was when the maushi told the medical student, "You are studying for an exam you are never going to give". The second impactful scene is a more popular one. It was when the little girl walked into the room and the deaf girl signed and told her, "You are safe here". The scene implied that the girl was finally safer after her death than while alive. Both scenes impacted me as I was writing them, and I'm glad they were received the same way.
What can be done to change rape culture in India?
I think rape is not so much about sex as it is about power. Many Indians' sexual desires are repressed, desires are considered taboo, not to mention there is a total lack of empowerment even when it comes to education or employment. Therefore, they find empowerment is hurting another. Not to mention the total lack of sensitivity when it comes to how women are spoken of by the media, by politicians, by influencers in everyday life. Each of these things causes a systemic rot which has to be cleaned out with every generation. Awareness of these various aspects of what can take us to the root of the problem, I think.
Art Is a Mirror Of The Magnitude Of Human Achievement
The 'From Culture for Peace to Culture of Peace' (known also as the Culture for Peace – Unifying Potentials for the Future) Initiative was once again participating in the 'Vienna Processes' conference series program by wishing to emphasize the importance of cultural diplomacy in the processes of creating and maintaining dialogue and the well-being of society.
On the historic date of March 08th – International Women's Day, a large number of international affairs specialists gathered for the second consecutive summit in Vienna, Austria. This leg of the Vienna Process event titled: "Europe – Future – Neighbourhood at 75: Disruptions Recalibration Continuity". The conference, jointly organized by four different entities (the International Institute for Middle East and Balkan Studies IFIMES, Media Platform Modern Diplomacy, Scientific Journal European Perspectives, and Action Platform Culture for Peace) with the support of the Diplomatic Academy of Vienna, was aimed at discussing the future of Europe and its neighbourhood in the wake of its old and new challenges.
This highly anticipated conference gathered over twenty high ranking speakers from three continents, and the viewers from Australia to Canada and from Chile to Far East. The day was filled by three panels focusing on the rethinking and revisiting Europe and its three equally important neighbourhoods: Euro-Med, Eastern and trans-Atlantic (or as the Romano Prodi's EU Commission coined it back in 2000s – "from Morocco to Russia – everything but the institutions"); the socio-political and economic greening; as well as the legacy of WWII, Nuremberg Trials and Code, the European Human Rights Charter and their relevance in the 21st century.
The event was probably the largest gathering since the beginning of 2021 for this part of Europe.
For this occasion, the selected work of artist Alem Korkut is on the Conference poster.This artist work with the motto/message: 'Sustainable Future – Quo Vadis?' is a standing part of the Initiative project. This previously launched initiative refers to the visual arts and the engagement of artists in the field of 'culture for peace and culture of peace'.
"Europe Future Neighborhood" Conference poster
In addition to the artistic visualization of the theme and message of the conference (same as it was a case with the first conference in the series 'Vienna Process'), this Conference leg was closed in the big hall of the Austrian Diplomatic Academy with a well-chosen artistic musical performance.
This time, conference participants and attendees were able to listen to the selected parts of Suite No. 1 in G major for solo cello from J.S. Bach, performed by Japanese artist Reine Hirano.As a solo and chamber musician she performs in concert halls worldwide, including the Konzerthaus in Vienna and the Suntory Hallin Tokyo.
It was to emphasize the importance of culture, science and arts as essential binding and effective tool of cultural diplomacy. Utilized to support dialogue, these types of interventions of the Culture for Peace– Unifying Potentials for the Future Platform already became a regular accompanying part of the 'Vienna Process', which makes it special – quite different from the usual conference forms of geopolitical, legal and economic contents.
Conclusively, art – indeed – is a mirror of the magnitude of human achievement, but also a message of how fragile those achievements are.