Comprehensive sexuality education protects children and helps build a safer, inclusive society
Sexuality is an integral part of human life. Children and young people have the right to receive reliable, science-based and comprehensive information about it. Yet, sexuality education in schools is a sensitive issue. Ever since it was first introduced in European school curricula in the 1970's, parents, religious leaders and politicians have been arguing, often in highly polarised debates, about how much, and what should be taught at what age.
Many Council of Europe member states have made considerable progress over the last decades towards delivering such education and improving its content so that it goes beyond biology and reproduction and truly equips children with knowledge about their bodies and their rights, and informs them about gender equality, sexual orientation, gender identity and healthy relationships (an approach often referred to as comprehensive sexuality education).
A renewed resistance to sexuality education
Despite overwhelming evidence that comprehensive sexuality education benefits children and society as a whole, we currently face renewed opposition to the provision of mandatory sexuality education in schools. Such resistance is often an illustration of a broader opposition to the full realisation of the human rights of specific groups, in particular women, lesbian, gay, bisexual, transgender and intersex (LGBTI) persons and, to some extent, children themselves, on grounds that it would threaten traditional and religious values.
In 2019, a draft bill labelled "Stop Paedophilia" was put forward in the Polish Parliament by a group of citizens. It envisages the introduction of harsh penalties – including possible imprisonment – for anyone acting in the educational context or on school premises who "propagates or approves the undertaking by a minor of sexual intercourse or any other sexual act". I expressed serious concern that the bill may be used to effectively criminalise the provision of sexuality education to school children. Most recently, the President of Poland, running for a second term, made it a campaign pledge to essentially forbid schools from teaching LGBT issues in sexuality education classes. Last year, in Birmingham (UK), religious communities and parents organised protests in front of schools that were providing information about same-sex relationships and transgender issues to their pupils. The recent adoption, in June 2020, by the Romanian Parliament of a bill repealing the mandatory provision of comprehensive sexuality education in school curricula is yet another example of this renewed opposition to the right of children to sexuality education. This move came after the adoption, in early 2020, of legislation introducing such mandatory sexuality education in schools, a development which was labelled by religious organisations as "an attack against the innocence of children."
In Italy, as noted by the Group of Experts on Action against Violence against Women and Domestic Violence (GREVIO), which monitors the implementation of the Council of Europe Convention on Preventing and Combating Violence against Women and Domestic Violence (the Istanbul Convention), the government's initiative in 2015 to prepare "National Guidelines for Education to Affectivity, Sexuality and Reproductive Health in Schools" was stopped due to growing resistance to education on sexuality and the stigmatisation, often channelled through disinformation campaigns on the content of such education, of those partaking in it. In the Spanish autonomous region of Murcia, it is now possible for parents to request that their children opt out from certain classes provided by external educators, should the parents consider that the subject or the providers are not in line with their views on certain issues. This could have a negative impact on these children's access to sexuality and relationships education, as this subject, as well as other human rights education-related content, is often provided by external actors, within the context of the ordinary curriculum.
Dispelling the myths about comprehensive sexuality education
Campaigns have multiplied across the continent, disseminating distorted or misleading information about existing sexuality education curricula. They have presented sexuality education as sexualising children at an early age, "propaganda in favour of homosexuality", spreading "gender ideology", and depriving parents of their right to educate their children in accordance with their values and beliefs. Disinformation about the actual contents of the curriculum is deliberately spread to scare parents.
It is time to set the record straight. UNESCO has spelled out the aims of sexuality education as "teaching and learning about the cognitive, emotional, physical and social aspects of sexuality. It aims to equip children and young people with knowledge, skills, attitudes and values that will empower them to: realize their health, well-being and dignity; develop respectful social and sexual relationships; consider how their choices affect their own well-being and that of others; and understand and ensure the protection of their rights throughout their lives."
Contrary to what opponents claim, research carried out at national and international level has demonstrated the benefits of comprehensive sexuality education, including: delayed sexual initiation; reduced risk-taking; increased use of contraception; and improved attitudes related to sexual and reproductive health.
Sexuality education in schools is today all the more necessary as children in most cases can – and do — obtain information otherwise, in particular through the Internet and social media. While these can be useful and appropriate sources of information, they can also convey a distorted image of sexuality and lack information on emotional and rights-related aspects of sexuality. Through websites or social media children can also access scientifically inaccurate information, for example as regards contraception.
It is worth emphasising that sexuality education in schools comes as a complement to and not a replacement of what may be shared by parents at home. However, it cannot be left entirely to families. In what other field of science would we relinquish the education of our children to the Internet or families exclusively?
Comprehensive sexuality education is a powerful tool to combat violence, abuse and discrimination and to promote respect for diversity
The benefits of sexuality education, when comprehensive, go far beyond information on reproduction and health risks associated with sexuality.
Sexuality education is essential to prevent and combat sexual abuse against children, sexual violence and sexual exploitation. The Council of Europe Convention on Protection of Children against Sexual Exploitation and Sexual Abuse ("the Lanzarote Convention") requires from states that they "ensure that children, during primary and secondary education, receive information on the risks of sexual exploitation and sexual abuse, as well as on the means to protect themselves, adapted to their evolving capacity." The Lanzarote Committee, in charge of monitoring the implementation of the Convention, stressed for example that the school environment was particularly appropriate to inform about the widespread problem of sexual abuse against children within the family framework or in their "circle of trust".
The importance of sexuality education to prevent children from falling prey to sexual offenders online was highlighted during the period of confinement due to the COVID-19 pandemic. As stressed by the Lanzarote Committee, during this period, children became increasingly vulnerable to online grooming, sexual extorsion, cyber-bullying or other sexual exploitation facilitated by information and communication technologies. The Committee urged states to step up information on risks and on children's rights online, as well as counselling and support services. In this context, I note with interest that in some countries, such as Estonia, sexuality education continued to be provided as part of online schooling.
Likewise, sexuality education is crucial to prevent gender-based violence and discrimination against women. It should therefore contribute to conveying, from the early stages of education, strong messages in favour of equality between women and men, promoting non-stereotyped gender roles, educating about mutual respect, consent to sexual relations, non-violent conflict resolution in interpersonal relationships and respect for personal integrity, as requested by the Istanbul Convention.
It is also an ideal context for raising awareness about the sexual and reproductive health and rights of women, including access to modern contraception and safe abortion. Research carried out in the European region under the auspices of the World Health Organisation (WHO) indicates that the teenage birth rate tends to be much higher in countries, such as Bulgaria and Georgia, where no mandatory comprehensive sexuality education programmes are in place. Early pregnancy is not only potentially very damaging for the health of teenage girls, but it also results in serious limitations to their educational opportunities.
Existing sexuality education curricula often tend to completely exclude LGBTI people and issues, or even to stigmatise them. Yet, LGBTI youth frequently face bullying at school and are at higher risk of committing self-harm or suicide because of societal rejection of their sexual orientation. Like all other children, they should be provided with comprehensive sexuality education that meets their needs. Therefore, sexuality education must include information that is relevant to them, scientifically accurate and age appropriate. This means helping children to understand sexual orientation and gender identity and dispelling common myths and stereotypes about LGBTI persons.
By providing factual, non-stigmatising information on sexual orientation and gender identity as one aspect of human development, comprehensive sexuality education can help save lives. It can contribute to combating homophobia and transphobia, at school and beyond, and to creating a safer and more inclusive learning environment for all.
Children and young people have the right to receive comprehensive sexuality education
International human rights bodies have established that children and young people have the right to receive comprehensive, accurate, scientifically sound and culturally sensitive sexuality education, based on existing international standards. These include the UN Convention on the Rights of the Child, the UN Convention on the Elimination of all Forms of Violence against Women, the International Covenant on Economic, Social and Cultural Rights and, at European level, the European Social Charter and the above-mentioned Lanzarote and Istanbul Conventions.
The right to receive comprehensive sexuality education derives from a range of protected rights, such as the right to live free from violence and discrimination, the right to the highest attainable standard of mental and physical health, but also the right to receive and impart information and the right to quality and inclusive education, including human rights education. In a 2010 report on sexuality education, the UN Special Rapporteur on the Right to Education stressed that "sexual education should be considered a right in itself and should be clearly linked with other rights in accordance with the principle of the interdependence and indivisibility of human rights." The need for sexuality education is also acknowledged in the 2030 Agenda for Sustainable Development of the United Nations and is necessary to achieve several of the goals included in the agenda.
Key steps to improve the delivery of comprehensive sexuality education
Comprehensive sexuality education is part of a good quality education. Thus, it should be provided for by law, be mandatory and mainstreamed across the education system as of the early school years. It is of concern that, according to a 2018 survey, sexuality education was mandatory in only 11 out of the 22 Council of Europe member states reviewed.
Opponents to sexuality education often advocate for a right of parents to opt out on behalf of their children from mandatory sexuality education. However, international human rights standards on the right to freedom of religion or belief do not entitle parents to withdraw children from sexuality education classes where relevant information is conveyed in an objective and impartial manner, as also stressed in an Issue Paper on women's sexual and reproductive health and rights published by my Office in 2017. Therefore, I was pleased to learn that in January 2020, the government of Wales removed the possibility for parents to prevent their children from attending classes as part of the curriculum on inclusive sexuality and relationships.
The curricula and teaching methods should be adapted to the different stages of development of children and take into account their evolving capacity. The 2018 UNESCO International Technical Guidance on Sexuality Education covers a range of age groups, from 5 to 8 years old up to 15-18+ years old. As highlighted in UNESCO's Technical Guidance, it is essential for children to learn about sexuality and safer sex behaviours before they become sexually active, in order to be adequately prepared for healthy and consensual relationships. UNESCO also recommends using participatory and learner-centred approaches that allow children to develop critical thinking.
Information provided to children as part of sexuality education should be relevant and based on science and human rights standards. Sexuality education should not include value judgments or perpetuate prejudices and stereotypes. The European Committee on Social Rights stressed that "sexual and reproductive health education must be provided to school children without discrimination on any ground" and that it should not be used "as a tool for reinforcing demeaning stereotypes and perpetuating forms of prejudice which contribute to the social exclusion of historically marginalised groups and others that face embedded discrimination and other forms of social disadvantage which has the effect of denying their human dignity." Curricula on sexuality education should also be regularly evaluated and revised, in order to ensure that they are accurate and meet existing needs.
It is essential to provide families with accurate information about what sexuality education really entails -and what it does not- and to explain the benefits for all, not only children. Clearly, if sexuality education is to be accepted and successfully implemented, it should take into account the communities' and parents' cultural and religious backgrounds. Therefore, schools should be supported to engage with them, including as appropriate with religious leaders, and to take their views into account as long as they do not contradict the very aims of sexuality education, the best interests of the child, or human rights standards.
It is important to consult and involve young people themselves, first and foremost, to ensure that the content of education that is provided to them is relevant and adapted to their needs. Peer learning can play an important role. For example, the Ukrainian Ministry of Education decided at the end of 2019 to introduce peer education training programmes on sexuality education and HIV prevention in schools, to be delivered by an international youth organisation.
Comprehensive sexuality education should also be provided to out-of-school children and youth. This is particularly relevant for children and young people with disabilities, many of whom, unfortunately, do not yet have access to mainstream education. Their sexuality tends to be ignored, or even perceived as harmful, and they are therefore often deprived of any access to adequate information on sexuality and relationships, despite their heightened vulnerability to sexual abuse and exploitation. Online sexuality education can be a useful tool for out-of-school children, provided they have access to safe and inclusive digital spaces.
Lastly, it is of crucial importance for teachers to receive adequate specialised training and support for teaching comprehensive sexuality education, irrespective of whether part of the teaching is also carried out by external actors. Integrating training on sexuality education in regular teacher training programmes, as has been done in Estonia and Finland, is an effective way of ensuring that all teachers are adequately prepared. The delivery of sexuality education by schools should also be closely and regularly monitored and evaluated.
With challenges and resistance to sexuality education increasing, what is most needed is strong political leadership to remind society that access to comprehensive sexuality education is a human right and that it is for the benefit of all. Sexuality education is about knowing one's rights and respecting other people's rights, about protecting one's health, and about adopting a positive attitude towards sexuality and relationships. It is also about acquiring valuable life skills, such as self-confidence, critical thinking and the capacity to make informed decisions. There is obviously nothing wrong with this.
Demand for Investigation of COVID-19 gained momentum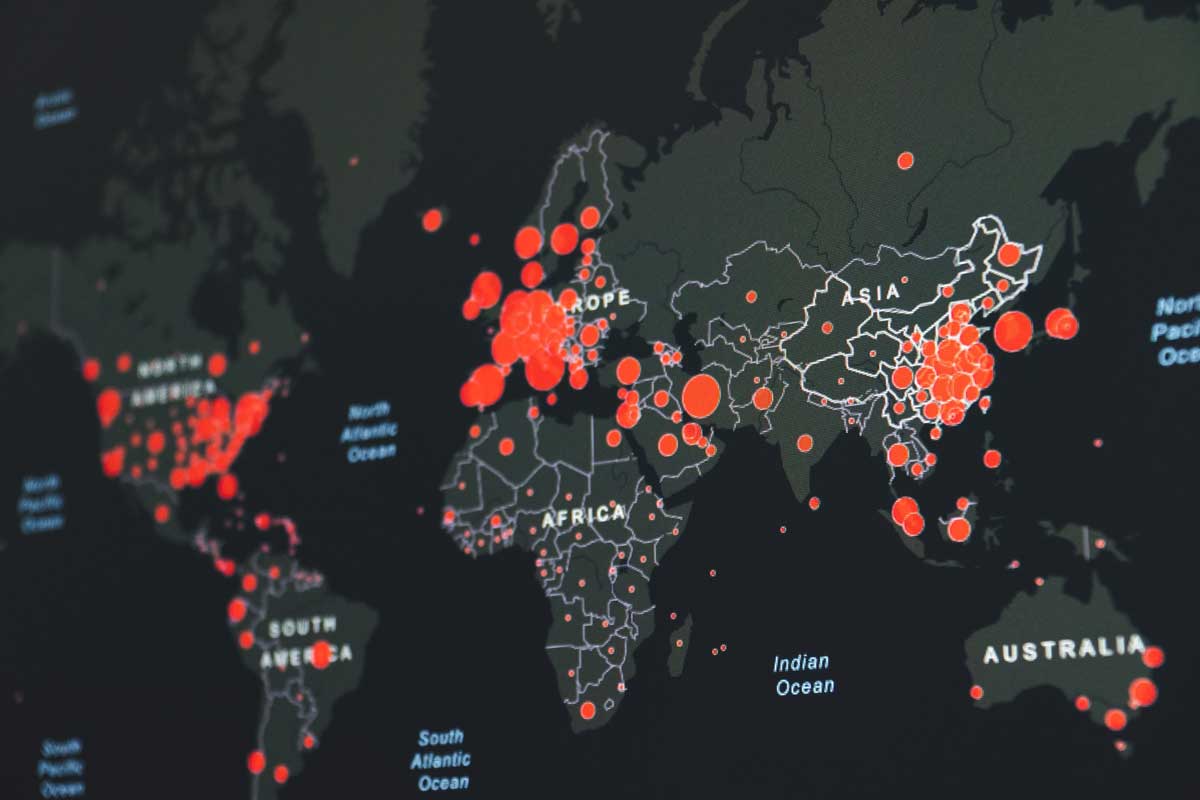 Human history is full of natural disasters like Earthquakes, Floods, Fires, Vacanos, Drought, Famine, Pandemic, etc. Some of them were really huge and have been damaged a lot. The outbreak of diseases was also very common in the past, like Spanish Flu, Tuberculosis, Cholera, Ebola, SARS, Middle-East-Virus, etc. However, the most damaging in recent history is COVID-19.
According to Worldometer, the latest data reveal that Coronavirus Cases has reached :
193,422,021, and death toll touched: 4,151,655. However, these are the official data provided by each individual country to Worldometer. The actual data is much more, as some countries have limited resources and could not test their population on a bigger scale, whereas few countries hide the actual data to save face, like India. Prime Minister Modi has mishandled the Pandemic and politicized it. His extremist approach toward minorities and political opponents has worsened the situation. He is afraid, if the public comes to know the actual disasters, he may lose political popularity and have to leave the office. Unofficial sources on groud estimate the actual figures are almost ten times higher. He has taken strict measures to hide the actual data and control media on reporting facts.
Whatever the actual data, even the official data shows a big disaster. Almost all nations became the victim of it and suffered heavily. The loss of human lives and the economic loss have made the whole World think seriously.
It is time to investigate the origin of COVID-19. There are many theories, and some are part of the blame game and politics, without proper investigations and reliable evidence. The World is so much polarized that it is very difficult to believe any side of the views and blames. Under this scenario, it is the World Health Organization (WHO) responsibility to conduct a transparent investigation and reach the source of COVID-19. It is believed that the whole World may trust WHO.
Chinese Foreign Ministry spokesman Zhao Lijian demanded on Wednesday that the United States show transparency and conduct a thorough investigation into its Fort Detrick laboratory and other biological labs overseas over the origins of COVID-19 in response to appeals from people in China and around the World. By Wednesday afternoon, an open letter published on Saturday asking the World Health Organization to probe Fort Detrick had garnered nearly 5 million signatures from Chinese netizens.
"The soaring number reflects the Chinese people's demands and anger at some people in the US who manipulate the origin-tracing issue for political reasons," Zhao said at a regular news briefing in Beijing.
The US Centers for Disease Control and Prevention issued a "cease and desist order" in July 2019 to halt research at Fort Detrick that involved dangerous organisms like the Ebola virus. The same month, a "respiratory outbreak" of unknown cause saw more than 60 residents in a Northern Virginia retirement community become ill. Later that year, Maryland, where Fort Detrick is based, witnessed a doubling of the number of residents who developed a respiratory illness related to vaping.
But the CDC never released information about the shutdown of the lab's deadly germ research operations, citing "national security reasons". "An investigation into Fort Detrick is long-overdue, but the US has not done it yet, so the mystery remains unsolved," Zhao said, adding that was a question the US must answer regarding the tracing of the origins of COVID-19.
There are 630,000 of its citizens lost to the Pandemic. The US should take concrete measures to investigate the origins of the virus at home thoroughly, discover the reason for its inadequate response to the Pandemic, and punish those who should be held accountable. Especially in the initial days, the mishandling of the Pandemic by then-President Trump was a significant cause of the rapidly spreading of the virus, which must be addressed adequately. Washington remains silent whenever Fort Detrick is mentioned. It seeks to stigmatize and demonize China under the pretext of origin-tracing.
It appealed that the WHO may come forward and conduct through research and investigation in a professional, scientific, and transparent manner to satisfy the whole World.
How to eliminate Learning Poverty
Children learn more and are more likely to stay in school if they are first taught in a language that they speak and understand. Yet, an estimated 37 percent of students in low- and middle-income countries are required to learn in a different language, putting them at a significant disadvantage throughout their school life and limiting their learning potential. According to a new World Bank report Loud and Clear: Effective Language of Instruction Policies for Learning, effective language of instruction (LoI) policies are central to reducing Learning Poverty and improving other learning outcomes, equity, and inclusion.
Instruction unfolds through language – written and spoken – and children learning to read and write is foundational to learning all other academic subjects. The Loud and Clear report puts it simply: too many children are taught in a language they don't understand, which is one of the most important reasons why many countries have very low learning levels.
Children most impacted by such policies and choices are often disadvantaged in other ways – they are in the bottom 40 percent of the socioeconomic scale and live in more remote areas. They also lack the family resources to address the effects of ineffective language policies on their learning. This contributes to higher dropout rates, repetition rates, higher Learning Poverty, and lower learning overall.
"The devastating impacts of COVID-19 on learning is placing an entire generation at risk," says Mamta Murthi, World Bank Vice President for Human Development. "Even before the pandemic, many education systems put their students at a disadvantage by requiring children to learn in languages they do not know well – and, in far too many cases, in languages they do not know at all. Teaching children in a language they understand is essential to recover and accelerate learning, improve human capital outcomes, and build back more effective and equitable education systems."
The new LoI report notes that when children are first taught in a language that they speak and understand, they learn more, are better placed to learn other languages, are able to learn other subjects such as math and science, are more likely to stay in school, and enjoy a school experience appropriate to their culture and local circumstances. Moreover, this lays the strongest foundation for learning in a second language later on in school. As effective LoI policies improve learning and school progression, they reduce country costs per student and, thus, enables more efficient use of public funds to enhance more access and quality of education for all children.
"The language diversity in Sub-Saharan Africa is one of its main features – while the region has 5 official languages, there are 940 minority languages spoken in Western and Central Africa and more than 1,500 in Sub-Saharan Africa, which makes education challenges even more pronounced," says Ousmane Diagana, World Bank Regional Vice President for Western and Central Africa. "By adopting better language-of-instruction policies, countries will enable children to have a much better start in school and get on the right path to build the human capital they need to sustain long-term productivity and growth of their economies."
The report explains that while pre-COVID-19, the world had made tremendous progress in getting children to school, the near-universal enrollment in primary education did not lead to near-universal learning. In fact, before the outbreak of the pandemic, 53 percent of children in low- and middle-income countries were living in Learning Poverty, that is, were unable to read and understand an age-appropriate text by age 10. In Sub-Saharan Africa, the figure was closer to 90 percent. Today, the unprecedented twin shocks of extended school closures and deep economic recession associated with the pandemic are threatening to make the crisis even more dire, with early estimates suggesting that Learning Poverty could rise to a record 63 percent. These poor learning outcomes are, in many cases, a reflection of inadequate language of instruction policies.
"The message is loud and clear. Children learn best when taught in a language they understand, and this offers the best foundation for learning in a second language," stressed Jaime Saavedra, World Bank Global Director for Education. "This deep and unjust learning crisis requires action. Investments in education systems around the world will not yield significant learning improvements if students do not understand the language in which they are taught. Substantial improvements in Learning Poverty are possible by teaching children in the language they speak at home."
The new World Bank policy approach to language of instruction is guided by 5 principles:
1. Teach children in their first language starting with Early Childhood Education and Care services through at least the first six years of primary schooling.
2. Use a student's first language for instruction in academic subjects beyond reading and writing.
3. If students are to learn a second language in primary school, introduce it as a foreign language with an initial focus on oral language skills.
4. Continue first language instruction even after a second language becomes the principal language of instruction.
5. Continuously plan, develop, adapt, and improve the implementation of language of instruction policies, in line with country contexts and educational goals.
Of course, these language of instruction policies need to be well integrated within a larger package of policies to ensure alignment with the political commitment and the instructional coherence of the system.
This approach will guide the World Bank's financing and advisory support for countries to provide high-quality early childhood and basic education to all their students. The World Bank is the largest source of external financing for education in developing countries – in fiscal year 2021, it broke another record and committed $5.5 billion of IBRD and IDA resources in new operations and, in addition, committed $0.8 billion of new grants with GPE financing, across a total of 60 new education projects in 45 countries.
World leaders must fully fund education in emergencies and protracted crises
During June's UN Security Council High-Level Open Debate on Children and Armed Conflict, leaders from across the world stood up to call for expanded support for education in emergencies to protect vulnerable children and youth enduring armed conflicts, climate change-related disasters, forced displacement and protracted crises.
In our collective race to leave no child behind and to achieve the Sustainable Development Goals in just nine short years, now is the time to translate these universal values and human rights into action.
The will is there. Nations across the globe, UN leaders and other key stakeholders stood up to address the horrific attacks on education happening on a daily basis and called for increased funding for organizations working to ensure crisis-affected children have access to safe, quality education.
Irish President Michael Higgins focused on education, protection and accountability in his address.
"I am sure that we can all agree that it is morally reprehensible that 1 in every 3 children living in countries affected by conflict or disaster is out of school. Schools should be protected, be a safe shelter and space for learning and development," said Higgins. "Ireland prioritizes access to education in emergencies. We have committed to spend €250 million on global education by 2024. That is why we are launching the Girls Fund to support grassroots groups led by girls, advancing gender equality in their own communities."
Nicolas de Rivière, Permanent Representative of France to the United Nations, highlighted support from France to Education Cannot Wait, as well as the importance of protection for children caught in emergencies.
"The socio-economic consequences of the pandemic and school closures put children at greater risk: inequalities are increasing in all regions of the world. Acts of domestic violence, rape and other forms of sexual violence, and school dropout have increased," said de Rivière. "School closures increase recruitment by armed groups as well as child labor. Here, as everywhere, girls also have specific vulnerabilities. I am thinking in particular of the risk of early and forced marriage. For its part, France will continue to play an active role and promote the universal endorsement of the Paris Principles and Commitments. In the field, we support projects that guarantee access to education in emergency situations, notably the Education Cannot Wait Fund."
Children under attack
The number of grave violations against children rose to 19,000 in 2020 according to the UN Secretary-General's Report on Children in Armed Conflict, released in May 2021. To put this number in context, that's over 50 girls and boys every day that are killed or maimed, recruited and used as soldiers, abducted, sexually violated, attacked in a school or hospitals, or denied their humanitarian access to things like food and water.
The numbers are staggering. Last year, more than 8,400 children and youth were killed or maimed in ongoing wars in Afghanistan, Somalia, Syria and Yemen. Another 7,000 were recruited and used as fighters, mainly in the Democratic Republic of the Congo, Myanmar, Somalia and Syria. With COVID-19 straining budgets and humanitarian support for child protection, abductions rose by 90 per cent last year, while rape and other forms of sexual violence shot up 70 per cent.
UN Secretary-General António Guterres underscored the need to support the Safe Schools Declaration and the Children in Armed Conflict mandate in his address to the UN Security Council.
"We are also seeing schools and hospitals constantly attacked, looted, destroyed, or used for military purposes, with girls' education and health facilities targeted disproportionately. As we mark the 25th anniversary of the creation of the Children in Armed Conflict mandate, its continued relevance is sadly clear and it remains a proven tool for protecting the world's children," said Guterres.
This is a vast human tragedy playing out across the globe. And despite efforts to support the Safe Schools Declaration, to re-imagine education during the COVID-19 pandemic and to align forces to achieve the Sustainable Development Goals, we seem to be backsliding on our commitments.
Just imagine being a mother and learning that your daughter will not be coming home from school today. That she was abducted, along with 150 other students at their school in Nigeria. Imagine seeing your son, Sabir, lose his leg after being shot by armed gunmen in South Sudan. Imagine being a Rohingya girl like Janet Ara, who hid in forests, forged rivers and is now seeking a better life and opportunity through an education in the refugee camps of Bangladesh.
Imagine the trauma and terror … now imagine the opportunity.
A wake-up call
If we can come together to give every girl and boy on the planet access to a quality education, we can build a more peaceful, secure, humane and prosperous world.
Before COVID-19 hit, we calculated that at least 75 million children and youth caught in crisis and emergencies were being denied their right to an education. But with schools closed and many children at risk of never returning to the classroom, that number has jumped to around 128 million. That's more than the total population of the United Kingdom. That's more than the total populations of Canada, Denmark and Norway combined.
Denying these children their right to a quality education perpetuates cycles of poverty, violence, displacement and chaos.
As the United Nations global fund for education in emergencies and protracted crises, Education Cannot Wait (ECW) offers a new approach to break these negative cycles for good.
This means embracing a New Way of Working that brings in actors from across all sectors – national governments, donors, development, humanitarian response and education actors, national and local civil society, the private sector and more – to break down silos and work together to deliver whole-of-child solutions for whole-of-society problems.
In doing so we are bridging the humanitarian-development-peace nexus. Through ground-breaking collective action with partners across the globe, ECW has already launched multi-year resilience programmes and first emergency responses across more than 30 countries and crisis contexts and is on track to do more.
By doing so we can replace the cycle of poverty, violence, displacement and chaos with a cycle of education, empowerment, economic development, peace and new opportunities for future generations.
Delivering on our promise for universal, equitable education
The ECW model has proven to work.
In just a few short years of operation, ECW has already provided 4.6 million crisis-affected girls and boys with access to a quality education. We've worked with national governments, donors, UN agencies and NGOs to reach 29.2 million girls and boys with our education in emergency response to the COVID-19 pandemic.
In Bangladesh, girls like Janet Ara are returning to school, children with disabilities like Yasmina are accessing the support they need to learn, grow and thrive, and organizations like BRAC are receiving the support they need to build back better from the fires.
In Afghanistan, girls like Bibi Nahida are attending school for the first time, remote learning is helping children to continue their education during the pandemic, and female teachers are being recruited to teach biology, science and empower an entire generation of girls.
In Colombia and Ecuador, refugee children fleeing violence, hunger and poverty in Venezuela are being brought into schools, provided with laptops and cellular plans, and the psychosocial support they need to recover from the anxiety and stress of displacement.
Our call to action
An investment in education is an investment in the present and the future.
Recent analysis indicates that the likelihood of violence and conflict drops by 37% when girls and boys have equal access to education. Incomes go up by as much as 10% for each year of additional learning, while an estimated $15 to $30 trillion could be generated if every girl everywhere were able to complete 12 years of education.
We are making important headway with partners across the globe. The amount of humanitarian funding for education increased five times between 2015 and 2019 – and accounted for 5.1% of humanitarian funding in 2019.
Nevertheless, just 43.5% of humanitarian appeals for education were mobilized that same year.
That means girls like Bibi and Janet Ara may be pushed out of school, boys like Sabir might be recruited into armed groups. And children with disabilities like Yasmina will be pushed to the sidelines.
We have the will. Now it's time to turn that will into action.