China's Economic Recovery: A Mere Façade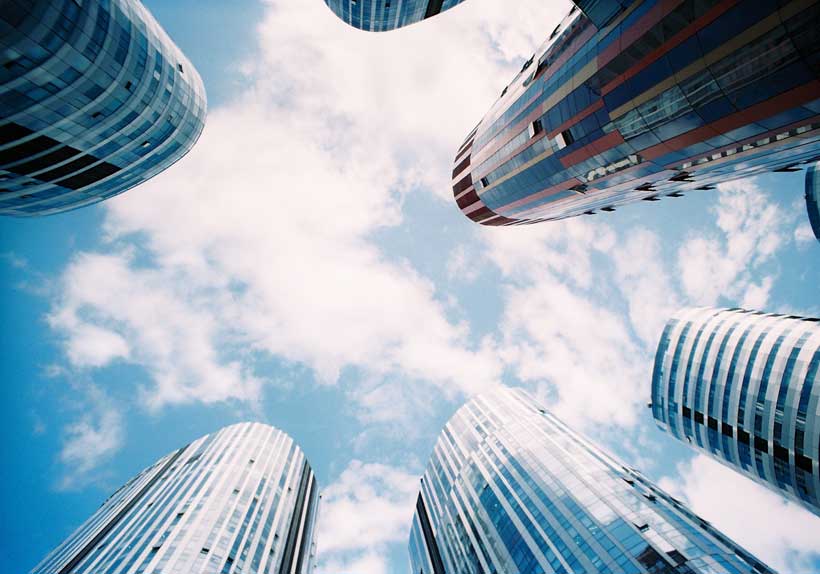 It would not be too far from the truth to say that China is not all that it says it is. Many of its military and diplomatic actions have gone against norms and messages propagated by its own government. Retracting its own statements and even concealing the truth comes naturally to a government that maintains a monopoly over all information in circulation within the country as well as that which leaves it. Recent statements from the Chinese government have painted a colorful picture for the coming months, with it soon to "regain the economic growth it lost" and maintain its internal strength. How much truth can actually be accorded to such a statement though? Is China's economy truly in a good shape or is such a statement to be seen as a mere façade, shadowing a highly unstable country?
If recent trends emanating from the country were to be analyzed, one could indeed point to the latter. At the beginning of the year, China's economic growth had already begun a steady decline, falling to its lowest in 27 years, a mere 6 percent in the 3rd quarter of 2019. Predictions during the time, from both within and outside, projected the growth rate to fall further, with an economist at the Chinese Academy of Social Sciences predicting a drop below the annualized 5 percent. Additionally, reports questioning the accuracy of the data released by China have also emerged. China's national accounts are based on data collected by local governments who are rewarded for meeting growth and investment targets. In this regard, it has become apparent through outside observation as well as internal admittance that many of China's provinces have had an incentive to skew local statistics, some by nearly 20% a few years ago.
Such manipulation of data can have serious ramifications on the calculation of national data, especially since China's GDP is based on input data rather than real performance. It is also to be noted that in addition to local governments manipulating data, there is a discrepancy between underlying economic activity and GDP figures, which has allowed the government to ignore bad investments and project only the figures it approves off. Based on such an understanding of the Chinese economy, reports from 2019 show that both GDP as well as GDP growth in China are far below official predictions and statements. It must also be understood that the Chinese government itself has always had an incentive to project greater growth during its developing years. Claiming higher growth rates and lying about recessions has allowed China to retain or even increase investment. With that being said, it has become increasingly evident that the statistics and figures released by China cannot be wholly relied upon.
While the above highlights the concealing factor behind China's economy, it also points to the possibility that China's economy is currently in a bad state. With the shuttering of businesses across the country, it is evident that the Covid-19 crisis dealt a devastating blow to China's already floundering economy. Reports published by China's National Bureau of Statistics in April showed that the country's GDP had fallen by 6.8 percent, a contraction the likes of which, China has not seen since at least 1992. However, with lockdown measures now ending and policymakers stepping up stimulus to combat the massive economic shock, the country is now set to return to a modest growth rate according to its government. This may be true as China has begun on a path of recovery, however, its economy may have to face another looming crisis soon.
Over the past few months, it has become increasingly evident that not only is foreign investment fleeing the country but there is increasing unrest among local investors as well. China's economic downturn which began with the trade war and culminated in the COVID-19 economic crisis has frightened investors across China. Since the beginning of the trade war with the US, many international companies have begun shuttering business and departing from the country. The pandemic has seen that number only increase over the past few months with potentially disastrous economic outcomes. Additionally, fears within China have surfaced as well, with many attempting to send their capital abroad. The recent political turmoil now plaguing Hong Kong is also reviving fears over massive capital outflows from the country. China's new national security bill and the retaliation promised by the US and others has stoked significant concerns. The first instance of this is seen in the immediate aftermath of China's announcement of the Bill on May 22 when Hong Kong's benchmark for local stocks plunged by 6.9%. Essentially, with tensions rising, further turmoil and capital flight may soon be in the cards.
Only time will tell whether the government will be able to reduce the possibly disastrous consequences of such capital flight or even reverse the same. In 2015, when similar fears of capital flight occurred, it spurred the country to spend nearly US$1 trillion of its reserves. However, with the current economic downturn in China, it would be highly unlikely that the Chinese government will be able to muster the funds needed in countering such consequences. The Chinese government has seemingly taken cognizance of this fact though and has therefore introduced measures aimed at ensuring Chinese investment and capital remains within China. Not only has China already put a cap on the amount of money allowed to leave the country but also cracked down severely on its underground banking system. Additionally, the government has been attempting to woo the fleeing investors back with promises of economic stability and recovery. China's current projection of post-pandemic recovery and growth must therefore be viewed through a critical lens, and seen as merely a tool through which it attempts to influence and reassure investors.
On the government's attempts at ensuring investment though, it has not merely acted in the field of rhetoric and promises though. Since the beginning of last year, the Chinese government has put a cap on the maximum amount allowed for withdrawal from its economy. According to new rules, individuals will only be allowed to withdraw a maximum of the equivalent of around $15,000 and carry transactions up to only $50,000 abroad in a year. Any Chinese citizen found to be withdrawing in excess of that amount will be barred from making any withdrawals for two consecutive years. Additionally, any Chinese citizen leaving China with an excess of RMB 20,000 in cash require a permit issued by the bank that provided the same. In enforcement, the State Administration of Foreign Exchange (SAFE) has already begun its crack down on capital flight. In November of last year, the agency fined Chinabank Payments $4.2 million for moving money overseas. In the following month, SAFE fined the Bank of China $6,000 for breaking a government rule and allowing a customer to withdraw over $50,000 in cash according to reports. One can be sure that the situation in China is indeed serious, when its government has become overly concerned over a mere $15,000 being withdrawn from the economy.
This concern has also been extended to the new surge in China's underground banking system. China, in its efforts to counter threats to its economy, has begun a serious crack down on all capital outflows, whether legal or illegal. The Supreme People's Court recently introduced stiff penalties for any and all illegal currency exchanges. According to new rulings, the government will introduce jail terms of five years or more for those operating 'underground banks', which currently facilitate illegal foreign exchange and cross border trading. Through this process, the Chinese government has effectively sought to stop tens of thousands of Chinese from funneling millions out of the country through these services. Since the government has put a cap on the amount of money being withdrawn from the country, people have sought other mechanisms through which they can transfer funds overseas, either for the purpose of investing in property or making other significant foreign exchanges.
The requirement for such mechanisms has motivated the creation of an Informal Value Transfer System (IVTS) known as 'Underground Banking'. The IVTS involves the transfer of funds to a bank account controlled by a Chinese IVTS provider who then transfers the same into an account of the remitter's choice. This allows for the transfer of large amounts of funds out of the country without the knowledge of the Chinese government. The stiff penalties now being imposed on such transfers are once again indicative of the governments need to retain capital within its own economy. Any large capital outflow can result in a fall in exchange rates, negative spiral of declining confidence and finally, no buffer for government debt. For a country currently facing a debt to GDP ratio of nearly 300%, capital outflows could result in serious consequences for its economy, especially during a time when mechanisms like the IVTS has seemingly gone into overdrive.
The government is currently doing everything within its power to paint a picture of recovery, provide opportunities for investment and crack down on individuals attempting to evade its rules and directives. While the crackdown on capital outflows and underground banking is evident, there has also been significant actions taken on the digital currency front. Within China, there has been a surge in both the transaction as well as mining of Bitcoins over the past few years. Many experts have stated the need for three factors in ensuring effective cryptocurrency mining, i.e. low-cost electricity, colder weather and reliable internet. The availability of all these factors in China has facilitated massive incursions into the usage of cryptocurrencies, with reports showing between 35-37 variants of the same currently available in the country.
With the property market currently being viewed as inflated and the stock market as a scam, cryptocurrencies provide an alternative to Chinese citizens who wish to make investments that are not riddled with problems or subject to government scrutiny. Many middle- and upper-class Chinese have thus begun making investments and transactions through Bitcoins and other cryptocurrencies. With the government being unable to shutdown Bitcoin accounts or monitor transactions made through the same, this mechanism effectively allows individuals to subvert it. It is estimated that this medium alone has accounted for transactions ranging in billions of dollars over the past few years. With the Renminbi (RMB) essentially losing its transactional value, the number of people now adopting these mechanisms has seen a significant increase, putting the government on alert. However, the only action the government can undertake in this regard, is accelerate the launch of its own sovereign digital currency and hope its citizens will give up on Bitcoins and other cryptocurrencies (a highly unlikely prospect).
It is evident that the government in China may soon have an economic crisis on its hands, one which it may be unable to counter. Extremely high debt to GDP rates and possibly massive capital outflows has put the government in a precarious position. It has therefore sought to curb high debt and also put out reports that its digital currency would be a game changer for Asia, allowing for more RMB demand in the region. Undoubtedly these reports are another one of its propaganda activities, aimed at retaining investment. According to reports, China's economy will face two major shocks, a pandemic stimulus and a post-pandemic economic fallout.
It must also be noted that China depends on the global economy for its own recovery and if this does not occur soon enough, its economy will have to face serious consequences. The reasons for this are manifold. Most importantly, China, the world's largest exporter, relies on the United States, Japan, South Korea and others for its economic activity. Exports to the US, are currently facing a shortage of demand as well as disruptions across global supply chains. Additionally, China needs to ensure continued implementation of its Belt and Road Initiative in order to continue a majority of its overseas economic activity. Currently, from Europe to Asia, trade as well as infrastructural projects across the BRI, which accounts for around 17 percent of China's exports, have been put on hold.
It has therefore become apparent that China's economic growth is not all that it would seem. While it is the second largest economy in the world and has shown spectacular growth in the past, it would seem like China's glory days are behind it. Forces that once drove China's economic growth are now withering. China's economy can no longer rely on a trade surplus or foreign investment to boost growth and will probably see increased capital outflows in the coming months. Additionally, China is now on the verge of a debt crisis and the massive foreign reserves it has repeatedly used as stimulus in the past have been slowly declining. In this context, it is imperative to question the narratives propagated by the Chinese government. If the Chinese economy is truly on the path of economic recovery, then why has there been an increase in the lack of confidence shared by its own civilians? And if such are the woes facing the country, is the future of its's economy truly as promising as it's government would have the world believe? One would think not.
St. Petersburg Forum Offers Unlimited Business Opportunities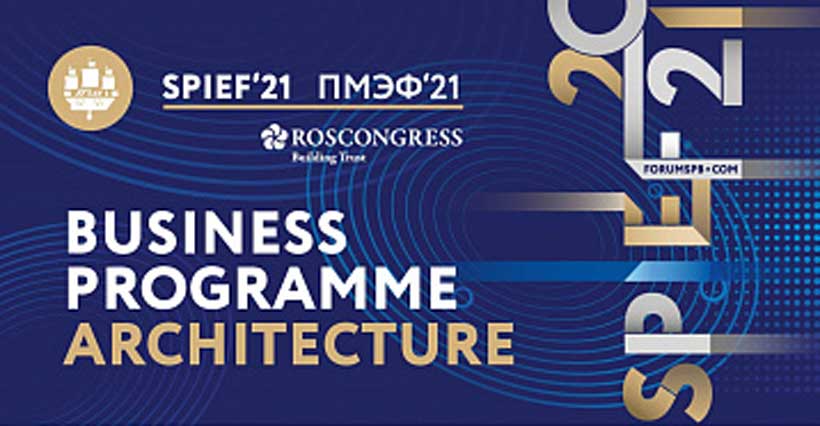 The 24th St. Petersburg International Economic Forum (SPIEF'21), unique business forum that is highly expected to bring together politicians, corporate business directors and investors from different parts of the world, is set to take place June 2-5 as the epidemiological situation begins to stabilize in Russia.
That however, the Russian Federal Service for the Oversight of Consumer Protection and Welfare (Rospotrebnadzor) with organizers promise everything in its power to ensure that the event is held with all the necessary measures in place to prevent the spread of coronavirus, and strictly in compliance with the recommendations given by the World Health Organization (WHO).
Roscongress Foundation, the organizer, says on its website that it has decided to create new infrastructure for comfort and safety of participants in view of the coronavirus pandemic. For instance, PCR test conducted at access to the venues, catering, sanitizing the premises, and providing participants and staff with personal protective equipment.
Thermal imaging control will be provided. Medical stations at the venue provided with the necessary equipment and medicines. There will be ambulances and resuscitation vehicles, including teams of English-speaking doctors. All spaces of the site equipped with air recirculation units and decontamination devices, among other measures for all participants visiting the events in St. Petersburg city.
Hans Kluge, Director of the World Health Organization (WHO) Regional Office for Europe, together with Anna Popova, Head of Federal Service for the Oversight of Consumer Protection and Welfare (Rospotrebnadzor), will hold a special briefing for participants on pandemic situation and its control in Russia and around the world.
Kremlin Spokesman Dmitry Peskov told the Russian local media that President Vladimir Putin plans to take part in the plenary session of the St. Petersburg International Economic Forum (SPIEF). "But Putin will be there in person," Peskov reaffirmed his earlier statement, and further informed that in-person forum will be held in strict accordance with health and safety measures, the president received the first vaccination shot on March 23 and the second on April 14.
Over the years, this forum has strengthened multifaceted business ties, facilitated broadening relations and the development of cultural dialogue between Russia and many foreign countries. According to Roscongress Foundation, a number of foreign countries, keen on making solid business presentations and equally seek partnership opportunities for mutually beneficial cooperation, have already registered their participation.
Traditional inter-country business dialogues are planned as part of SPIEF featuring representatives of business communities of Italy, Germany, France, the United States, India, Africa, Finland, Japan, Latin America, Middle East, as well as the EAEU-ASEAN business dialogue. Under the umbrella of SPIEF, international meetings in business room format will be held with the participation of representatives of Roscongress Foundation's international partners and businesses in the corresponding world regions.
Apart from the main business programme, SPIEF will also host the SME Forum, Youth Economic Forum, SCO, BRICS and ASEAN events, B20 Regional Consultation Forum, Creative Business Forum and Drug Safety and Security Forum, as well as events on Arctic and African agenda.
The central theme of the Forum is A Collective Reckoning of the New Global Economic Reality. The business programme includes more than a hundred events divided into four tracks touching upon the issues of global and Russian economy, as well as social and technological agenda.
Joining Forces to Advance Development is the key track of the business programme. It includes sessions on economic recovery and international cooperation, discussions on Eurasian integration, transformation of global trade, effectiveness of business during the pandemic, global energy market, recovery of food market, and sustainability of national healthcare systems.
The second theme block of the business programme focuses on national development targets, the anti-crisis agenda for strengthening long-term potential of the economy, investment climate in Russian regions, shaping of Russian research and technology space, development of the financial market, creation of circular economy, and functioning of strategically important industries.
Discussions under the New Technology Frontiers track will feature the topics of international cooperation in science, digital sovereignty and information security, healthcare digitalization, tech ethics and others.
The Human Factor in Responding to Global Challenges theme block will talk about cultural codes of the new reality, collaboration in international education projects, and new skills and employment models in a post-COVID world. Moreover, there are sessions on the development of creative industries, sport and education.
The Russian Small and Medium-sized Business Forum is an annual event held as part of SPIEF to discuss the current state of small and medium-sized businesses and measures to enhance their role in the Russian economy. It is, however planned that the focused sessions encompass the key aspects of support and development for small and medium-sized enterprises.
"Small and medium-sized business is the foundation of the economy and a key indicator of the current status of socioeconomic development. As we are looking towards the future, it is essential to develop and implement long-term programmes that will give a new impetus to the development of SMEs," said Anton Kobyakov, Adviser to the Russian President and Executive Secretary of the SPIEF Organizing Committee.
"We plan to discuss all the proposals in details at the SME Forum because they determine how small and medium-sized businesses will thrive in the future. Small and medium business is the largest employer and a guarantor of socioeconomic stability and the dynamic development of society. The development of entrepreneurial education, cooperation among small and big businesses, and the development of youth entrepreneurship, among other issues," he said.
With a similar view and position, SME Corporation CEO Alexander Isayevich said "Entrepreneurs need to understand how to work in the new economic realities and what support measures the state will continue to provide. In addition, it is crucial for entrepreneurs to have high-quality non-financial services. The sessions, attended by a wide range of experts, will help to find optimal solutions not only for the SME sector, but also for the entire economy. We always advocate an open dialogue with business, as this is the principle that underlies our new development strategy."
As part of Youth Day programme, the most promising undergraduate and postgraduate students, as well as young scientists from Russia's leading universities and scientific organizations will participate in the St. Petersburg Forum.
"It has become a good tradition for talented young scientists and students to take part in SPIEF, it is a leading business event that brings together unique experts from all areas of the economy. Participation opens up limitless opportunities for young people to exchange experience and gain new knowledge," said Andrey Fursenko, Aide to the President of the Russian Federation.
There will also be large-scale different cultural events. For instance, Qatar plans an exhibition – "Qatar between Land and Sea, Art and Legacy" – this exhibition is a great opportunity for people from around the world to explore the very precious elements of the Qatari and Middle Eastern tradition and lifestyle, such as handmade carpets and artifacts, pearls, and antique jewelry, which makes it a magical journey through history.
St. Petersburg forum is highly-considered as an important step forward in developing and strengthening investment‑related collaboration. As one of the biggest economic forums in Russia, it yearly gathers several thousands of participants, including representatives of ministries and government bodies, financial and investment organizations, startups, and tech and innovation companies, and representatives of the media.
Despite the adjustments made due to the pandemic, there are for all participants interesting and useful initiatives for comprehensive interaction as the key objective is to create opportunities and friendly conditions to consolidate links between Russia and the world.
About the SPIEF'21 Organizer: Roscongress Foundation is a socially oriented non-financial development institution and a major organizer of international conventions and exhibitions; and business, public, sporting, and cultural events. It was established in pursuance of a decision by the President of the Russian Federation.
On the Role of Sovereign Wealth Funds (SWFs) in Supporting a Green Recovery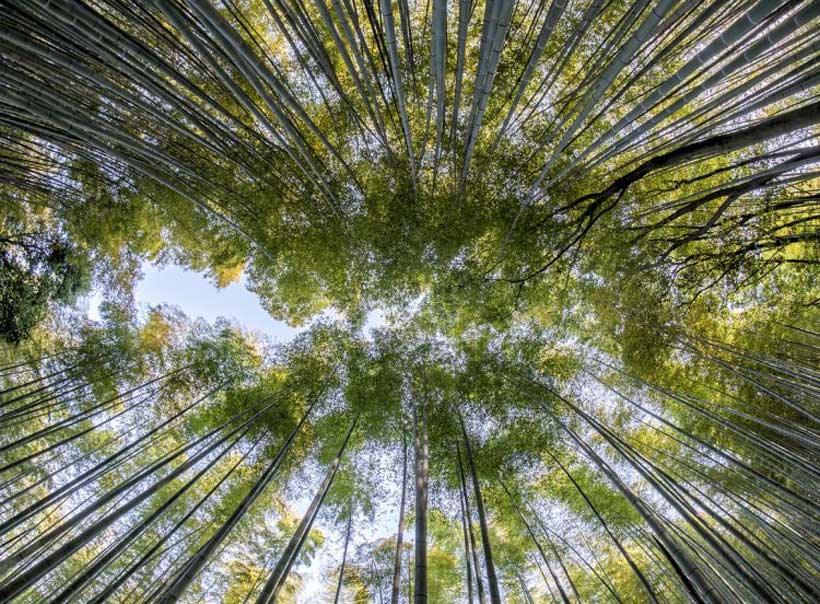 Perhaps one of the few areas where a consensus is crystallizing across the major powers of the global economy is on the urgency of advancing the green environmental agendas and reducing the carbon emissions. Global institutions such as the IMF are emphasizing the need for a green recovery to take hold in the world economy as the global community emerges from one of the starkest crises in the past century. The world's sovereign wealth funds as a powerful force in international financial markets could play a vital role in advancing green projects as well as green finance. This is particularly relevant for Russia, where the National Wellbeing Fund could be partly invested into green financial instruments.
At this stage there is a number of global networks and initiatives that bring together the world's largest institutional investors, including sovereign wealth funds, to drive the green investment agenda. These include European Long Term Investors, the Institutional Group on Climate Change and the Network on Climate Risk. Some of the wealth funds from the Middle East, including the Abu Dhabi Investment Authority, the Kuwait Investment Authority, the Qatar Investment Authority and the Public Investment Fund of Saudi Arabia, are signatories to the One Planet SWF Framework. The meeting held by the International Forum of Sovereign Wealth Funds in 2016 "participants highlighted that SWFs are particularly well-positioned to become trailblazers in green investment".
Recent data and surveys reveal a growing integration of the green agenda into the decision-making and strategies of the world's sovereign wealth funds. These were the findings of an inaugural survey of 34 sovereign wealth funds, representing 43% of the world's sovereign funds, conducted in September by the International Forum of Sovereign Wealth Funds and the One Planet Sovereign Wealth Funds .
The survey reveals that climate-related strategies represent more than 10% of portfolios for 30% of responding wealth funds. The survey also found that these funds made 18 investments in agriculture technology, forestry and renewables opportunities in 2020 at a total value of $2 billion, up from eight investments valued at $324 million in 2015. Overall, according to the survey "sovereign wealth funds have invested more than $5 billion in agritech, forestry and renewables opportunities over the past five years as part of an increased push toward climate change-aware investing".
Just over a third of responding funds (36%) have a formal climate-change strategy in place, with 55% of these funds adopting the policies since 2015 and 30% since 2018.
The survey came up with the following recommendations to wealth funds based on the survey findings:
· to adopt and implement climate-related strategies;
· to seek appropriate talent and expertise;
· to explore board member and executive education;
· to use metrics to show not only climate impact but also comparable returns and risk reduction;
· to communicate to all stakeholders the strategic importance of climate change;
· to partner with peers and international initiatives to share experience and generate greater leadership from within the wealth fund network.
The latter recommendation dovetails the recent Valdai Club initiative to enhance cooperation among the largest sovereign wealth funds against the backdrop of the Covid pandemic. In particular, in 2020 the Valdai Club together with Shafi Aldamer and Curran Flynn from King Fahd University of Oil and Minerals advanced the proposal to create a platform for the sovereign wealth funds (SWFs) of G20 countries to boost long-term cooperation, direct investments, and the formation of bilateral/trilateral/multilateral investment accords. The findings of this policy brief were included in the T20 communiqué, which encourages the G20 to promote "the creation of a platform that would bring together the sovereign wealth funds of its members, possibly in coordination with the International Forum of Sovereign Wealth Funds."
Such a platform would encourage the G20 states to strengthen their economic cooperation, bolster mutual interests, improve multilateralism, and develop opportunities for their SWFs. Additionally, it would act as an emergency tool in easing the impact of a global crisis, such as the current COVID-19 pandemic, as it can be employed as an anti-crisis measure via the investments of the G20 states' SWFs. One important venue of cooperation for such a platform for sovereign wealth funds could be the elaboration of green investing principles and benchmarks for the major sovereign wealth funds, which in turn would support the advancement of a green recovery in the global economy in the aftermath of the Covid pandemic.
As regards Russia's sovereign wealth funds, most notably the National Wellbeing Fund (NWF), which by Q1 2021 has accumulated more than USD 180 bn in overall resources there may be a case for investing part of the liquid reserve into green instruments, including sovereign green bonds. In particular, the investment guidelines for the NWF may involve a formal target on the share of green assets in the Fund's portfolio. These in turn may include corporate and sovereign green bonds from advanced economies as well as an allocation reserved for Russia's corporate and sovereign green bonds. The latter would potentially deliver a significant boost to the development of Russia's green bond market. Currently green bonds account for just 1.5% of total corporate bonds outstanding in Russia and the emergence of sizeable demand from Russia's sovereign wealth fund would raise the potential growth for this very important market segment.
From our partner RIAC
5 things you should know about the state of the global economy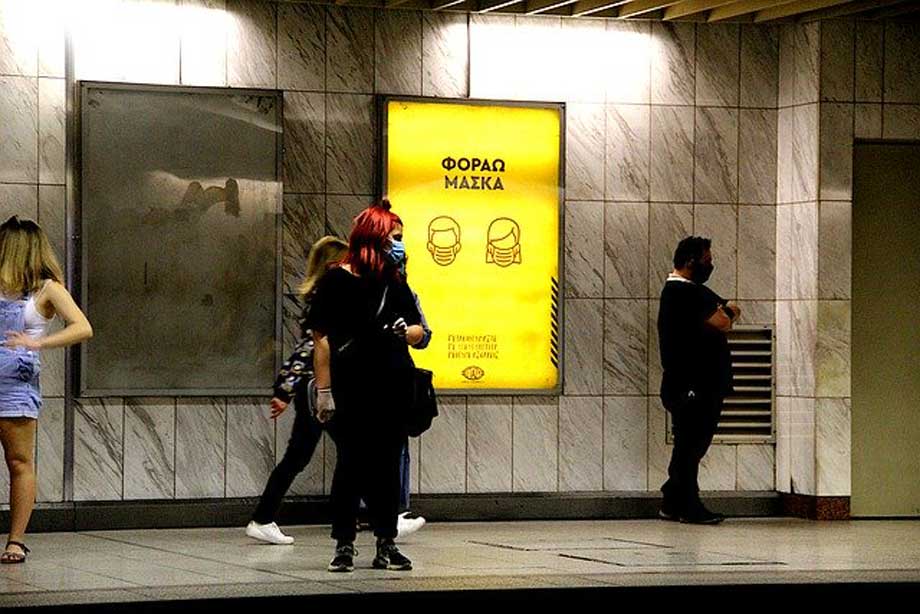 Is this the year we overcome the global economic crisis caused by the pandemic? Are our jobs in danger? Who has lost the most in the crisis and what can be done to recover? As the UN Department of Social and Economic Affairs (DESA) prepares to launch the mid-year update of the 2021 World Economic Situation and Prospects (WESP) report, here are five things you need to know about the state of the global economy.
1) US and China bounce back, but a slow recovery for developing countries
While economic output in the United States and China is expected to grow robustly and lift global growth, many developing economies are not expected to return to pre-pandemic output levels anytime soon. The pandemic is far from over for most developing countries where vaccination is advancing slowly, and fiscal pressures have intensified.
2) The situation of the most vulnerable has become even more precarious
Lockdowns and social distancing measures resulted in large job losses in contact-intensive and labour-intensive service sectors, which predominantly employ women. The pandemic has also exposed the vulnerability of informal employment, which is the main source of jobs in many countries and which offers less job security, social protection and access to healthcare.
3) Global trade recovery is strong, particularly in Asia
Merchandise trade has already surpassed pre-pandemic levels, buoyed by strong demand for electrical and electronic equipment, personal protective equipment (PPE) and other manufactured goods. Trade in services remains constrained by restrictions on international travel. While exports from Asian economies have soared, exports from Africa, Western Asia, and the Commonwealth of Independent States has stalled.
4) The COVID-19 crisis has inflicted more harm on women and girls
This crisis disproportionately affected women, who suffered significant job and income losses, contributing to the worsening of gender poverty gaps. Burdened by increased home care duties, many girls and women gave up on schools, and the workforce altogether. Returning to school and work might take longer or may not happen at all for many of them, further widening gender gaps in education, income and wealth.
5) Countries need to do more to address the uneven impact of the COVID-19 crisis
There is an urgent need for countries to formulate better targeted and gender-sensitive policies to drive a more resilient and inclusive recovery from the crisis. Though on the frontlines of the pandemic, women have been under-represented in pandemic related decision-making and economic policy responses. The severe and disproportionate impact of the pandemic on women and girls call for more targeted policy and support measures for women and girls, not only to accelerate the recovery but also to ensure that the recovery is inclusive and resilient.