The Political Economy of Post-Galwan Valley Faceoff: Calibrated Moves and Restraints
Sino-Indian Relations and the Border Dispute
India and China share a 3,488 km long contentious border over which they fought a brief war in 1962. Since then both sides were involved in a number of minor skirmishes at the border, but none of them have matured into a full-scale war. Though many rounds of talks were held between the two sides, a resolution to the border dispute still remains out of reach. In the aftermath of standoff at Doklam in 2017, which then marked a new low in their bilateral relations in decades, sincere efforts were taken by both sides to 'reset' their overall relations. The informal summits that were held at Wuhan in 2018 and at Mahabalipuram in 2019 between President Xi Jinping and Prime Minister Narendra Modi were orchestrated towards this end. At a time when their bilateral relations have begun to show new promises, the recent incident at Galwan valley in Ladakh has posed a renewed challenge to the leaders of both the countries.
Asymmetry in Sino-Indian Bilateral Trade
Both India and China have a soaring economic relationship between them. The trade between the two countries amounted to $90 billion in 2019. Their bilateral trade is heavily skewed in favor of China, as it enjoyed a trade surplus of about $55 billion with India last year. In terms of percentage share, while China holds 14% share in India's total imports, the latter makes up for less than 1% of total Chinese imports. This asymmetry is also compounded by the nature of goods traded between the two countries. While India exports mostly primary goods, like cotton, copper and precious stones, its imports from China comprises machinery, power-related equipment, telecom, organic chemicals and fertilizers. Of the total Indian imports from China, electro-mechanical and chemical products make up for more than two-thirds of the import basket.
As India's exports to China comprise mainly of primary goods, it would be easy for China to find a replacement. On the other hand, the economic cost involved in finding an alternative to cheap Chinese goods will be huge for India, as it would hurt the competitiveness of Indian exports. This is because a major chunk of Chinese exports to India fall under the intermediate goods category, which are in turn used as inputs by key industrial sectors like automobiles, and pharmaceuticals. Thus, the current bilateral trade structure exposes the vulnerability dependence of India on imports from China. In this scenario, the Indian government's recent announcement on national self-reliance is a step in the right direction. But at the present moment, the costs to India from any alternate policy would be unbearable. Therefore, the Indian government seems to have faced a serious dilemma as calls grew louder demanding a blanket ban on all Chinese imports.
Vulnerability Dependence and Conflict De-escalation
There is no dearth of liberal literature dwelling on the link between economic interdependence and absence of war between dyads. They argue that the economic costs of war would act as a deterrent on both sides in a situation involving economic interdependence. In the case of India and China bilateral trade relations, we have already seen that the dependence is highly asymmetrical, which makes India vulnerable to Chinese economic statecraft. Therefore, in a situation involving conflict between the two countries, the economic cost will be borne disproportionately by the Indian side. Still, this country level data does not capture a true picture of vulnerability, unless one looks at the effect of a ban on Chinese imports on the average Indian population.
It is well-known that the China goods are known for their price competitiveness on the global stage. This is true in the case of electronic goods and also for a range of other consumer goods, which include bicycles, furniture, toys, shoes, and mattresses. Therefore, a blanket embargo on the Chinese imports would hurt the average Indian consumer, who could not afford an alternate product even at slightly increased prices. Hence, it would not be in the interests of the median Indian voter if the Indian government decides to impose embargoes on Chinese goods. Based on these political calculations, no rational government would be willing to slap higher tariffs, let alone a blanket ban on Chinese imports. Also, the interest groups associated with those industries benefiting from trade with China must have played a key role in moderating India's response to any incident involving China. Therefore, in spite of having a menu of signaling options to choose from that includes costly ones like trade sanctions, the Indian government decided to impose a ban on 59 Chinese apps, thereby opting for a relatively milder option. Thus, vindicating the liberal arguments on the link between economic interdependence and conflict, the Galwan valley incident, despite being the deadliest in decades, has subsided without further escalation into a full-scale war.
Is Geopolitics behind China's restraint?
Realists argue that under conditions of asymmetrical interdependence, while the weaker partner in a dyad would exercise restraint, it is unlikely that the stronger partner would be deterred. However, on the contrary, while the Indian government succumbed to surge in nationalism after the Galwan incident by imposing the mobile apps ban, Chinese government is observed to have kept its nationalism under check and refrained from taking any retaliatory actions. This is in marked contrast to the CCP's response to incidents involving Japan, during which it was often seen to have fanned Chinese nationalism. Also, China has once briefly banned the export of rare earth metals to Japan over an incident involving the disputed Senkaku islands. Likewise, China punished the Philippines by imposing restrictions on banana imports in retaliation over their maritime disputes in the South China Sea. Even in its recent discomfiture over Australia's decision to call for an independent investigation on the origin of the coronavirus pandemic, China has imposed 80% tariffs on Australian barley imports. But following the Indian government's decision to ban Chinese apps, the latter is quite reluctant to flex its economic muscle and reserved its response to expressing strong concerns over the ban. In recent years, India is openly observed to be inching closer to the US, as the latter is keen to enlist India as a partner in its strategy to contain China. At a time when its relationship with the US has been deteriorating, China views any alliance between India and the US to be not in its interests. Considering its proximity to China and its propensity for strategic autonomy, India has also been careful about maintaining a balance in its relations between China and the US. Therefore, given their soaring bilateral trade and investment ties, both India and China realized that it is in their mutual interests to reset their bilateral relations. Given this scenario, China is wary that the recent border skirmishes would further push India into the arms of the US. Therefore, despite being in a strong bargaining position vis-a-vis India, China has maintained a relative silence after the Galwan valley incident and agreed to rapid de-escalation to minimize the rupture in bilateral relations.
Fifty Years OF India-Bangladesh Ties: Sky's The Limit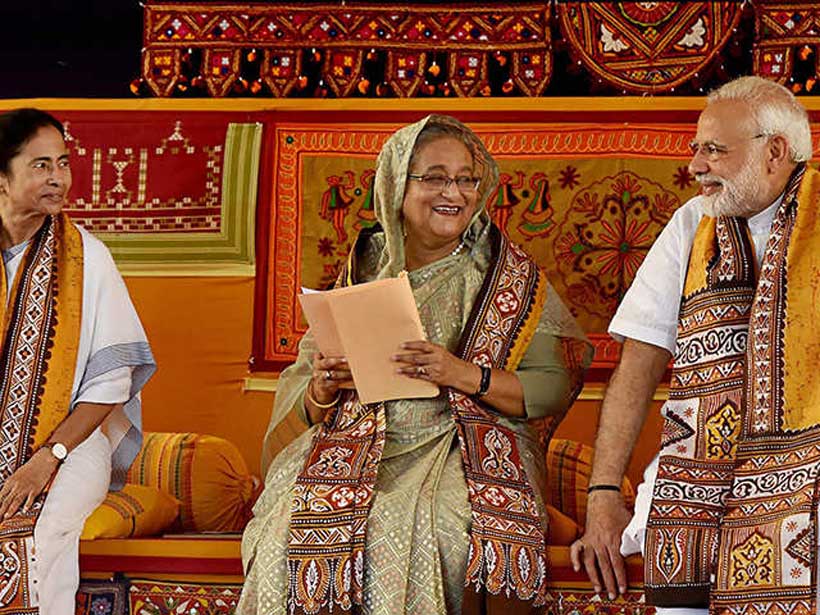 Bangladesh and India are two neighboring countries of South Asia and these two countries have historically had very close relations. After the partition of India and Pakistan in 1947, present day Bangladesh was part of the Republic of Pakistan as East Pakistan. The people of Bengal will never forget the assistance rendered by the late Prime Minister of India Indira Gandhi and her government when the people of East Bengal under the leadership of Bangabandhu Sheikh Mujibur Rahman took part in the war of independence against the West Pakistani military rule.
The role that Mrs. Gandhi played in the international arena, including providing shelter and military assistance to nearly one crore East Pakistani refugees, accelerated Bangladesh's independence. The generosity shown by Mrs. Gandhi in withdrawing the Indian Allied forces from independence-North Bangladesh in a very short time at the request of Bangabandhu is rarely seen in the case of the newly independent countries.
The unity between the two countries since independence has continued to this day. However, despite the existence of negative relations between Bangladesh and India for some time, the relations between the two countries have reached a certain height in the last 12 years. Many important problems have been solved in the last 12 years, including the solution of enclave problems. Relations between the two countries have been further strengthened by India's assistance in various projects.
On an annual basis, India's exports to Bangladesh increased by 46 percent. As of January-March 2021, India's total exports to Bangladesh amounted to US 3.16 billion. In other words, during this period, Bangladesh was the fourth largest exporter to India. Bangladesh was preceded by the United States (US 15.40 billion), China (US 5.92 billion) and the UAE (US 5.34 billion).
What is clear from these statistics is that trade between the two countries has greatly improved. However, despite the increase in Indian exports to Bangladesh, the desired target for products exported from Bangladesh has not yet been achieved. However, since 2011, the trade deficit between the two countries has been reduced, albeit to a lesser extent, as a result of the Government of India's decision to allow duty-free trade of Bangladeshi products in the Indian market, except for 25 products. Even then, in order to improve relations, the two heads of government should reach an agreement to reduce the trade deficit.
In the field of culture, very friendly relations exist between the two countries. Just as Bangladeshi cultural groups display their cultural activities in India, so Indian cultural groups often present their activities to the people of Bangladesh. Through this, a strong bridge has been created in the cultural arena of the two countries. It is worth mentioning here that since Bangladesh and India are two states of the subcontinent, there are many similarities between the cultural worlds of the two countries.
The scholarships that the Government of India has introduced for Bangladeshi students in various fields to further enhance the relations between the two countries have had a positive impact on the relations between the two countries. Along with scholarships under the Indian Council for Cultural Relations, the Government of India has introduced scholarships for Bangladeshi students in several other sectors. Among these are the Friendship Scholarship, the Scholarship for the Children of the Freedom Fighters and the Bangabandhu Chair Scholarship on the occasion of Bangabandhu's birth centenary. The fact that a large number of people from Bangladesh travel to India every year for medical treatment sends a positive message to the relations between the two countries.
In addition, the governments of the two countries are seriously considering launching a regional inter-country road link. If this communication starts, there will be huge potential for expansion of trade and commerce between the two countries. It is expected that this will open new doors for Bangladesh's trade not only with India but also with our neighboring countries. Many try to view inter-country road connectivity in a negative light, arguing that Bangladesh would then become India's corridor.
Such an argument is entirely motivated, because if such efforts are successful in the age of globalization, it will bring benefits to both countries. Providing duty-free trade and visa-free travel with this communication will benefit both countries as well as strengthen the people-to-people ties between the two countries as we see in Europe. Many European countries can be entered under Schengen visa.
There is no denying that the governments of Bangladesh and India have reached a consensus on a number of issues since the post-independence period. Important among these were the Padma water sharing agreement, the solution of enclave problems and duty-free access to goods to reduce the trade deficit. However, although the relations between the two countries are very deep, it has not been possible to reach a consensus on a number of issues so far. The most important of these are the Teesta water sharing agreement and the killing at the border.
Although the Indian government has a positive attitude towards the Teesta water treaty, it is not possible to do so due to opposition from the West Bengal government. To complete the contract. If this agreement is reached, it will not only have a positive impact on the relations between the two countries, but will also alleviate the suffering of the people of northern Bangladesh due to the lack of Teesta water.
On the other hand, despite high-level talks between the two countries to reduce the number of killings on the border to zero, such killings have occasionally negatively affected relations between the two countries. The killings should be reduced, especially as the people of Bangladesh may have a negative impact on India.
Bangladesh-India relations are on such a strong foundation that many countries of the world have started envying this relationship. Various leaders are trying to bridge the gap in this relationship. The two heads of government should be aware of this.
We must remember that the relationship between the people of Bangladesh and India stands on a very strong foundation. Thus, the main theme of this year's Friendship Day may be the conviction to move the relationship forward by reaching consensus on the issues on which consensus has not yet been reached.
Pakistan slips on a slippery slope of religious militancy
Pakistani political and military leaders have vowed to eradicate ultra-conservative religious extremism that drove a mob to torture, brutally lynch a Sri Lankan national, and burn his body in the eastern city of Sialkot. Some 900 cases have been filed with police and 235 people arrested in connection with the killing.
"Let me make this clear: I have decided that from now we will not spare those who resort to violence in the name of religion, especially in the name of the Holy Prophet (PBUH)," Prime Minister Imran Khan said at a commemoration of Priyantha Kumara Diyawadana, a 48-year-old textile factory manager.
The mob accused Mr. Diyawadana of removing a sticker of Tehreek-e-Labbaik Pakistan (TLP) or 'I am Present Pakistan '(TLP), a far-right militantly religious group, from machinery before a visit by foreigners.
Some reports claimed that a dispute between Mr. Diyawadana and workers sparked the lynching. It was not clear whether the argument may be connected to the stickers.
The TLP condemned the Sialkot killing but has often turned unfounded blasphemy allegations into a violent crusade in a country where punishment for it is a mandatory death sentence.
Whatever sparked the killing, the government's response seemed aimed to project determination to tackle a festering problem. It is a claim that rings hollow, despite Mr. Khan's strong words, in a country where government policies are inconsistent or appear to even encourage religious ultra-conservatism and intolerance.
"We'll see the truth of this soon enough when the next Pakistani — be he or she Muslim, Hindu, Christian, or otherwise — is lynched in the name of blasphemy.," said journalist Zarrar Khuhro. "Because that's going to keep happening no matter what becomes of those arrested in the Sialkot lynching. You know it, and I know it too."
Despite acting against Mr. Diyawadana's killers, government and military leaders failed to censor defense minister Pervez Khattak for downplaying, if not justifying, the killing.
Speaking after Mr. Diyawadana's killers proudly admitted their crime in front of TV cameras and posted selfies with his mutilated body online, Mr. Khattak described them as boys entering adulthood who were "ready to do anything" and learn with age how to control their emotions. "So, this happens among kids; fights take place and even murders. Does this mean it is the government's fault?"
Most of the suspects in Mr. Diyawadana's killing were under the age of 30.
Mr. Khattak's remarks seemed a throwback to four years ago when the military appeared to openly support the TLP as its staged a mass protest against the government of former prime minister Nawaz Sharif.
Dawn, Pakistan's flagship English-language newspaper, summed up the state of affairs in an editorial. The paper said that "such a statement from a federal minister should come as a shock, but unfortunately, we are accustomed to our public officials being in denial about the realities of extremism and violence in the country."
Weeks earlier, the government had initially caved in to demands of the TLP under pressure from a mass protest march of thousands of the group's followers on the capital Islamabad. The demands included the reversal of a decision to outlaw the group and releasing its leader and followers from jail. However, a week later, the government backed out of the deal with the group.
Days before the killing, Mr. Khattak's colleague, information minister Fawad Chaudhry, sought to shield from criticism religious seminaries or madrassas, an influential segment of Pakistan's education system. Mr. Chaudhry, who unambiguously condemned Mr. Kumara's killing, did so by blaming the spread of extremism in Pakistan primarily on public schools rather than on madrasas.
"The institution of the madrassa has become the primary political base for religious groups and religious-political parties and continues to strictly adhere to its potentially explosive sectarian character. It is expanding and encroaching on the formal education sector, and the state has failed to regulate the institution," said Pakistani analyst Mohammad Amir Rana.
Countering Mr. Chaudhry's assertions, Mr. Rana noted that "formal education institutions have not produced a fraction of the number of militants who enter the ranks of various national and international terrorist organisations which the madrassas belonging to different banned militant organisations have produced so far."
Mr Rana made his remarks days before the Sialkot killing, but he could have been writing after the incident when he noted that successive Pakistani governments had sought to depoliticise education on public campuses "while the madrassa students remain politically and ideologically charged and vulnerable to be exploited for street protests and recruitment for military purposes."
Mr. Chaudhry got it right when he pointed to the public system but failed to mention that it was because the government was increasingly hiring madrassa graduates as teachers in the public sector.
"The madrassa mindset is at its full play in society and is responsible for promoting two major socio-political conflicts…first, the sectarian divide, and second, ideological radicalism," Mr. Rana warned.
That mindset is gaining further ground with the introduction of a singular national curriculum that gives greater importance to religious education. A court in Lahore has ordered that all school students in Punjab be checked for Quran reading skills.
"Preliminary reports suggest province-wide confusion and chaos and a state of fear among children, teachers, and school principals. Magistrates accompanied by rifle-bearing policemen are pouncing upon schools, interrogating seven- to 12-year-old children," reported nuclear scientist and human rights activist Pervez Hoodbhoy.
"Grim-faced magistrates swooping down upon schools, destroying the authority of teachers and school principals, and putting terror into the hearts of all is a disgrace to the notion of education. It may not end here," Mr. Hoodbhoy warned."
"How we dress, speak, and think is going to be increasingly policed. Imran Khan's Pakistan is racing down the path to Talibanisation," he added.
Quaid-e-Azam: The Protector-General of minorities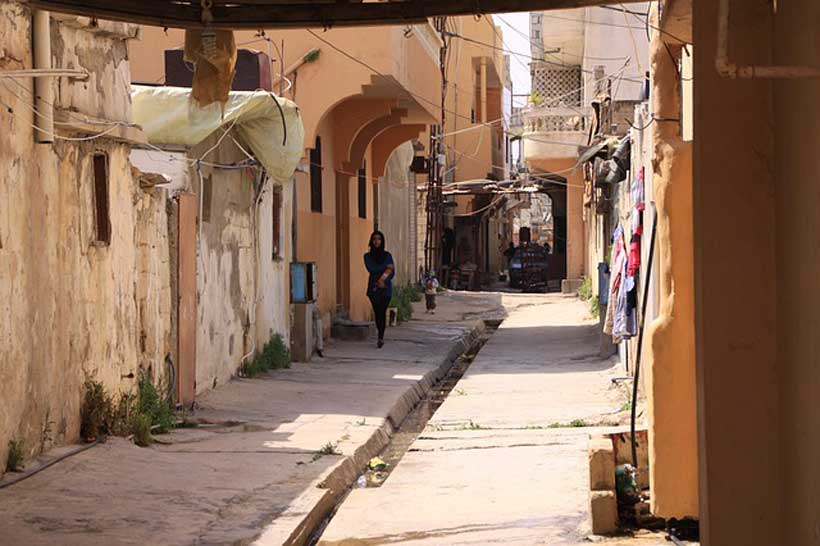 Lynching and setting people was a phenomenon peculiar to India under Modi. But, in a shocking incident , a Sri Lankan factory manager in Sialkot was lynched and later burnt alive. Not only the Pakistan government but also the religiously-oriented parties condemned the incident. Government announced to confer Tamgha-e-Shujaat to the lone voice who tried his utmost to save the victim's life.
It is heartening that Pakistan immediately apprehended dozens of suspects. In case of India such gory acts go unnoticed.
The incident brought into limelight the bitter fact that ordinary people have a purblind view of blasphemy. They could have avoided taking the law into their own hands. They could have handed over the victim to the police for prosecution if there was any credible shred of evidence against him.
Need for soul searching
While celebrating the Quaid's birthday on 25th December, the people should refresh their memories of the Quaid's vision. Did he visualise Pakistan to be an enlightened democracy or a theocracy? The Quaid's whole political struggle was against fanaticism, then spearheaded by Hindus.
Hindu-Muslim amity
The 1916 Lucknow Pact was acknowledged as a pillar of Hindu-Muslim friendship. However, Motilal Nehru, at the behest of the fanatic Hindus, shattered the spirit of peaceful coexistence by formulating his Nehru Report (1928). His son Jawaharlal, outwardly liberal, regarded the creation of Pakistan as a blunder. His rancour against Pakistan reached a crescendo in his remark 'I shall not have that carbuncle on my back'. Jaswant Singh, in his book, Jinnah: India, Partition, and Independence reveals that Jinnah shelved the idea of independent Pakistan by putting his signature to the Cabinet Mission's recommendations. This Mission envisaged keeping India undivided for ten years. The constituent assemblies were to consider the question of division after 10 years. When Congress refused to accept the recommendations of the Cabinet Mission, the British government decided to divide India.
Pacifist Jinnah versus jingoist Nehru and Patel
Despite the lapse of over 70 years, India still has to reconcile with Pakistan as a reality. When Jinnah left India on 7 August 1947, the Quaid said, 'The past has been buried and let us start afresh as two independent sovereign States. In contrast, Nehru, an outwardly liberal leader, said 'I shall not have that carbuncle on my back'. These remarks have been quoted by D. H. Bhutani in his book, The Future of Pakistan (page 14). Vallabhai Patel said, 'The poison had been removed from the body of India'. RSS's Mohin Bhagwat and India's prime minister Narendra Modi have declared to undo partition by doing away with Pakistan.
Not a theocracy
In a broadcast addressed to the people of the USA (February 1948), he said, 'In any case Pakistan is not going to be a theocratic State to be ruled by priests [mullahs] with a divine mission. We have many non-Muslims, Hindus, Christians, and Parsees– but they are all Pakistanis. They will enjoy the same rights and privileges as any other citizen and will play their rightful part in the affairs of Pakistan' When an over-ebullient admirer addressed him as `Maulana Jinnah', he snubbed him. Jinnah retorted, 'I am not a Maulana, just plain Mr. Jinnah'. About minorities, the Quaid often reminded Muslim zealots 'Our own history and our and our Prophet(PBUH) have given the clearest proof that non-Muslims have been treated not only justly and fairly but generously. He added, 'I am going to constitute myself the Protector-general of the Hindu minority in Pakistan'. Till his last breath, the Quaid remained an ardent supporter of rights of minorities as equal citizens of Pakistan. Our official dignitaries shun rituals and customs of minorities. But, the Quaid participated in Christmas celebrations in December 1947 as a guest of the Christian community. He declared: 'I am going to constitute myself the Protector General of Hindu minority in Pakistan'.
One member of his post-Partition cabinet was a Hindu. A Jewish scholar, Mohammad Asad, who embraced Islam, held important positions in the post-Partition period in Pakistan.
The following extracts from the Quaid's speeches and statements as Governor General of Pakistan epitomise his vision: "You are free; you are free to go to your temples, you are free to go to your mosques, or to any other place of worship in this state of Pakistan…you may belong to any religion, caste or creed that has nothing to do with the business of the State…We are starting in the days when there is no discrimination, no distinction between one community and another, no discrimination between one caste or creed or another. We are starting with this fundamental principle that we are all citizens and equal citizens of the one State".
The Quaid visualised that `in course of time Hindus would cease to be Hindus and Muslims would cease to be Muslims, not in the religious sense, because that is the personal faith of each individual, but in the political sense as citizens of the State". A. K. Brohi, in his The Fundamental Law of Pakistan, argues that Pakistan is an Islamic state, but not a theocracy. Jinnah's address to the Constituent Assembly on August 11, 1947, also, epitomises his vision.
Stanley Wolpert paid tributes to the Quaid in following words, "Few individuals significantly alter the course of history. Few still modify the map of the world. Hardly anyone could be credited with creating a nation State. Muhammad All Jinnah did all three". Pakistan overcame insurmountable problems of influx of 1947 refugees, skimpy finances and myriad other problems to emerge as a viable entity. We welcomed refugees, while India is all set to drive out 4.7 million refugees from its eastern state of Assam.
Concluding remark
Isolated intermittent incidents of religious extremism in Pakistan do not reflect the ethos of the majority. However, there is need to make the masses aware of the vested interests who want to exploit them by warping their beliefs.