COVID-19: No return to 'old normal', as cases top 15 million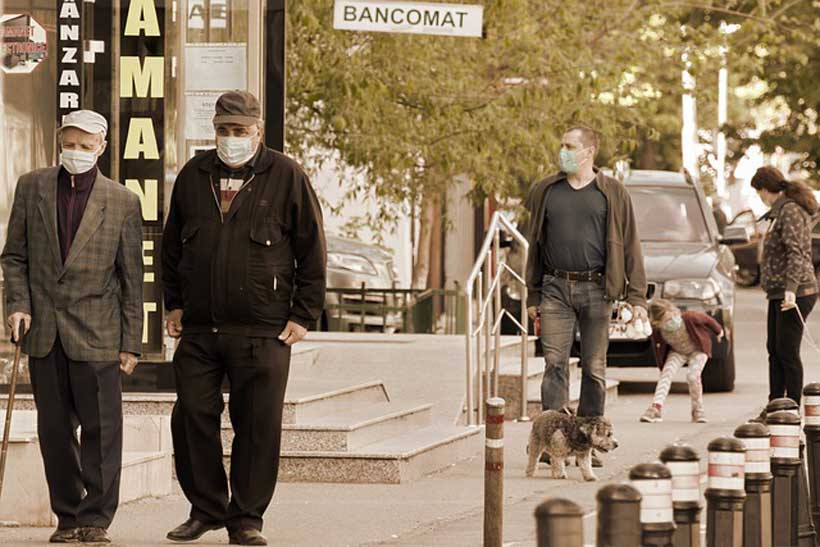 Most cases, or 10 million, were in just 10 countries, with the United States, Brazil and India accounting for nearly half. On Thursday afternoon, the US passed the milestone of four million infections.
Life-and-death decisions
"We're asking everyone to treat the decisions about where they go, what they do, and who they meet with, as life-and-death decisions – because they are", said WHO chief Tedros Adhanom Ghebreyesus, speaking from Geneva.
"It may not be your life, but your choices could be the difference between life and death for someone you love, or for a complete stranger."
Adjust to the 'new normal'
COVID-19 has disrupted the lives of billions across the globe, and Tedros said it is understandable that people want to get on with their lives.
"But we will not be going back to the 'old normal'. The pandemic has already changed the way we live our lives. Part of adjusting to the 'new normal' is finding ways to live our lives safely", he advised.
In recent weeks, outbreaks associated with nightclubs and other places where people gather have been reported, even in locations where virus transmission has been suppressed.
"We must remember that most people are still susceptible to this virus. As long as it's circulating, everyone is at risk", said Tedros, adding, "just because cases might be at a low level where you live, that doesn't make it safe to let down your guard."
Tedros underlined that anyone, regardless of age or where they live, can help lead efforts to beat the pandemic and build back better.
"In recent years we've seen young people leading grassroots movements for climate change and racial equality. Now we need young people to start a global movement for health – for a world in which health is a human right, not a privilege", he suggested.
10,000-plus African health workers infected
Separately, the UN health agency underscored the threat COVID-19 is posing to health workers in Africa, more than 10,000 of whom have been infected so far.
There have been more than 750,000 cases of the disease on the continent, with more than 15,000 deaths.
"The growth we are seeing in COVID-19 cases in Africa is placing an ever-greater strain on health services across the continent", said Dr. Matshidiso Moeti, WHO Regional Director for Africa.
"This has very real consequences for the individuals who work in them, and there is no more sobering example of this, than the rising number of health worker infections."
A health worker in Brazzaville in the Republic of the Congo puts on clothing to protect against the coronavirus.
Globally, around 10 per cent of COVID-19 cases are among health professionals, though rates differ between individual countries.
Information on health worker infections in Africa is still limited, WHO said, though preliminary data reveals they comprise more than five per cent of cases in sub-Saharan Africa alone.
Factors that increase risk among these frontline personnel include inadequate access to personal protective equipment, and weak infection prevention and control measures.
"One infection among health workers is one too many", said Dr. Moeti. "Doctors, nurses and other health professionals are our mothers, brothers and sisters. They are helping to save lives endangered by COVID-19. We must make sure that they have the equipment, skills and information they need to keep themselves, their patients and colleagues safe."
New COVID-19 Law Lab
WHO has announced the establishment of a COVID-19 Law Lab together with the UN Development Programme (UNDP) and Georgetown University in the US.
It contains a database of national laws implemented by countries in response to the pandemic, such as state of emergency declarations and measures relating to mask-wearing, physical distancing and access to medications.
Why cybersecurity in the EU should matter to you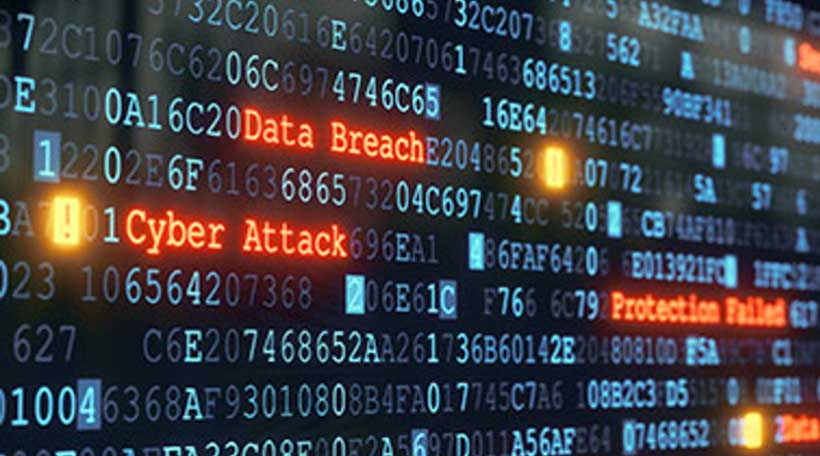 From stolen data to blocked hospital systems: cyberattacks can have perilous consequences. Learn more about cybersecurity and its importance.
The coronavirus pandemic has accelerated the digital transformation of the economy and society, creating opportunities as well as challenges. By 2030, 125 billion devices could be connected to the internet, up from 27 billion in 2017 while 90% of people over six are expected to be online. As cyberspace is by design interconnected and digital and physical are increasingly intertwined, new dangers emerge.
Definitions
Cyberattacks are attempts to misuse information, by stealing, destroying or exposing it and they aim to disrupt or destroy computer systems and networks
Cybersecurity includes information and communication security, operational technology and the IT platforms required to ensure the safety of digital systems
Cyberdefence includes cybersecurity and threat analyses and strategies to protect against threats directed at citizens, institutions and governments
Cyber threats in the EU: personal and societal costs
The use of digital solutions has long been on the rise and teleworking, online shopping and keeping in touch online rose sharply during lockdown. These solutions can benefit consumers and support the economy and the post-Covid recovery. However, there has been a corresponding increase in malicious cyber activities.Attackers may use phishing websites and emails with malicious links and attachments to steal banking information or blackmail organisations after blocking their IT systems and data.
A secure cyberspace is the basis for the EU's digital single market: enabling solutions and unlocking its full potential by making people confident online. The 2019 Digital Economy and Society Index showed that security concerns limited or prevented 50% of EU internet users from performing online activities. The 2020 index indicated that 39% of EU citizens who used the internet experienced security-related problems.
The damage caused by cyberattacks goes beyond the economy and finance, affecting the very democratic foundations of the EU and threatening the basic functioning of society.
Essential services and critical sectors such as transport, energy, health and finance, have become increasingly dependent on digital technologies. This, together with the increase in physical objects connected to the Internet of things, can have direct consequences, including making cybersecurity a matter of life and death.
From cyberattacks on hospitals, causing them to postpone urgent medical procedures, to attacks on power grids and water supply – attackers are threatening the supply of essential services. And as cars and homes become increasingly connected, they could be threatened or exploited in unforeseen ways.
Cyberattacks, deployed with for example disinformation, economic pressure and conventional armed attacks, are testing the resilience of democratic states and institutions, directly targeting peace and security in the EU.
Cybersecurity in the EU
Businesses and organisations in the EU spend 41% less on cybersecurity than their US counterparts. The European Union has been working to strengthen cybersecurity to allow the EU to become a global cyber player. MEPs recently called for common EU cyber defence capabilities and are working to ensure a high common level of cybersecurity in the EU.
EU and Qatar sign landmark aviation agreement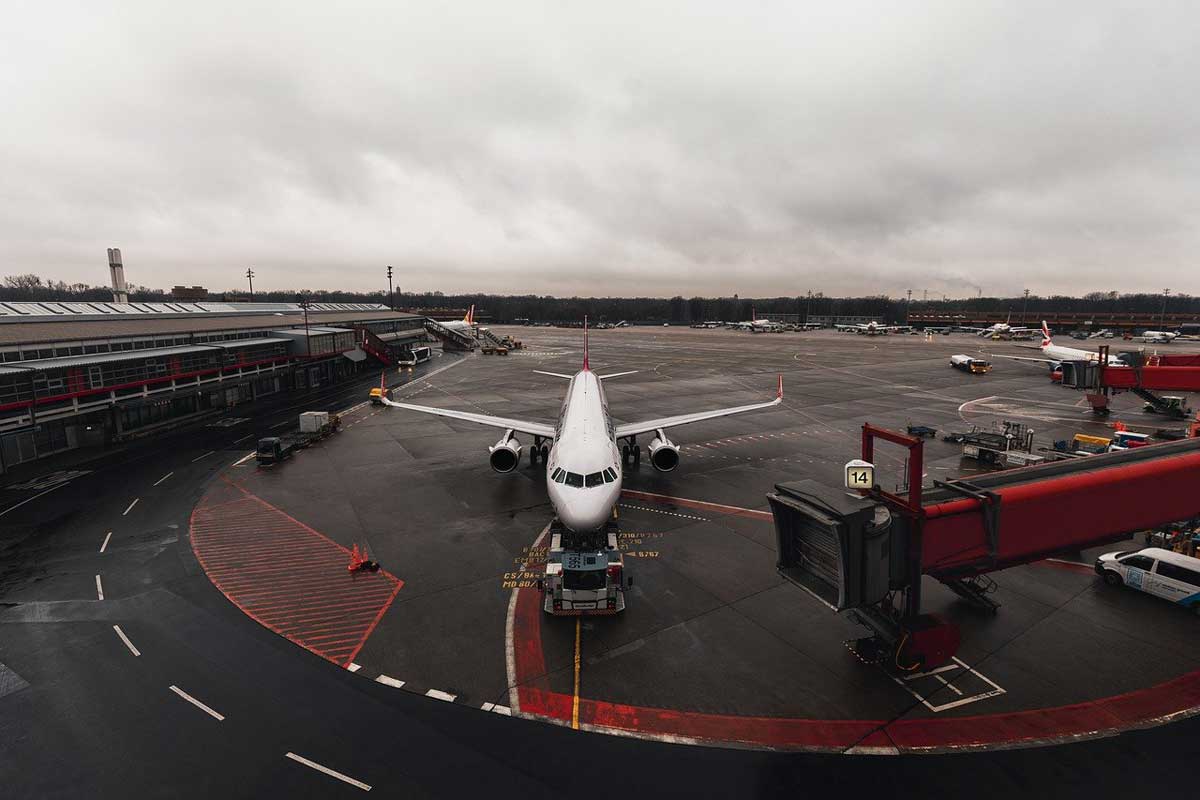 The European Union and the State of Qatar today signed a comprehensive air transport agreement, upgrading rules and standards for flights between Qatar and the EU. The agreement sets a new global benchmark by committing both sides to fair competition, and by including social and environmental protection. The signing means new opportunities for consumers, airlines and airports in Qatar and the EU.
Qatar is an increasingly important aviation partner for the EU. It was the 15th largest extra-EU market in 2019 with 6.3 million passengers travelling between the EU and Qatar. Ensuring open and fair competition for air services between both is therefore crucial, also for routes between the EU and Asia.
Adina Vălean, Commissioner for mobility and transport, said: "This agreement, the first one between the EU and the Gulf region, is a global benchmark for forward-looking aviation agreements. It is testimony to our shared commitment to economically, socially and environmentally sustainable aviation, based on a modern framework covering fair competition and closer cooperation on social and environmental matters. This agreement will bring new opportunities, more choice and higher standards for passengers, industry and aviation workers."
Today's agreement creates a level playing field that is expected to result in new air transport opportunities and economic benefits for both sides:
All EU airlines will be able to operate direct flights from any airport in the EU to Qatar and vice versa for Qatari airlines.
EU airports in Germany, France, Italy, Belgium and the Netherlands will be subject to a gradual build-up of capacity until 2024. For more details on this, see the Q&A.
Strong provisions on open and fair competition will guarantee a level playing field.
The parties recognised the importance of social matters, agreed to cooperate on these and to improve their respective social and labour laws and policies as per their international commitments.
The agreement will facilitate people-to-people contacts and expand commercial opportunities and trade. Going beyond traffic rights, the EU-Qatar agreement will provide a single set of rules, high standards and a platform for future cooperation on a wide range of aviation issues.
Background
Qatar is a close aviation partner for the European Union; more than 6 million passengers travelled between the EU and Qatar per year under the existing 26 bilateral air transport agreements with EU Member States prior to the pandemic. While direct flights between most EU Member States and Qatar have already been liberalised by those bilateral agreements, none of them include provisions on fair competition, or social and environmental issues, which the Commission considers essential for a modern aviation agreement.
In 2016, the European Commission obtained authorisation from the Council to negotiate an EU-level aviation agreement with Qatar, which started on 4 March 2019. While the agreement still needs to be ratified by the parties before formally entering into force, it will start being applied from today's signature.
Similar EU comprehensive air transport agreements have been signed with other partner countries, namely the United States, Canada, the Western Balkans, Morocco, Georgia, Jordan, Moldova, Israel and Ukraine. Further air transport agreements with Armenia and Tunisia are expected to be signed in the coming weeks.
Sakharov Prize 2021: the finalists
The 2021 finalists for the European Parliament's Sakharov Prize for Freedom of Thought are Afghan women, Jeanine Áñez and Alexei Navalny.
Meet this year's finalists of the European Parliament's Sakharov Prize for Freedom of Thought, who were chosen at a joint meeting of the foreign affairs and development committees on 14 October:
Afghan women, represented by 11 human rights activists
Jeanine Áñez, Bolivian politician
Alexei Navalny, Russian activist and political prisoner

Afghan women
Under the previous Taliban regime, women experienced forced marriage, high maternity mortality, low literacy, forced virginity tests and couldn't travel without a man. Following the Taliban's return to power, women are again excluded from government and education and their rights and freedoms are threatened. The women, who are nominated for their brave fight for equality and human rights, are:
Shaharzad Akbar – chair of the Afghan Independent Human Rights Commission (AIHRC)
Mary Akrami – head of the Afghan Women's Network
Zarifa Ghafari – mayor of Maidan Shar since 2018
Palwasha Hassan – activist and the director of Afghan Women Educational Centre (AWEC)
Freshta Karim – founder of a mobile library and an advocate for education and learning
Sahraa Karimi – first female president of the Afghan state film company
Metra Mehran – women empowerment and education advocate and co-founder of the Feminine Perspectives Movement
Horia Mosadiq – human and women's rights activist
Sima Samar – human rights advocate, former Minister of Women's Affairs and former chair of Afghan Independent Human Rights Commission
Habiba Sarabi – member of the negotiating team of the Islamic Republic of Afghanistan
Anisa Shaheed – political reporter

Jeanine Áñez
Jeanine Áñez is a Bolivian politician who became the interim president of her country in November 2019, after alleged electoral fraud by incumbent Evo Morales. In November 2020, after free and fair elections there was a peaceful transfer of power. However, on 13 March 2021 she was arrested on charges of "terrorism, sedition and conspiracy". Accused of plotting a coup d'état against Morales, she has been imprisoned ever since.
Alexei Navalny
Alexei Navalny is a Russian opposition politician, anti-corruption activist and major political opponent of Russian president Vladimir Putin. Known through his LiveJournal blog, YouTube and Twitter accounts, where he has millions of followers Navalny came to international prominence by organising demonstrations, running for office and advocating reforms against corruption in Russia, Putin and his government. In August 2020, while on a trip to Siberia, he was poisoned. He spent months recovering in Berlin, but returned to Moscow in January 2021 where he was arrested. In February he was sentenced to 2½ years in prison. Now incarcerated in a high-security penal colony, he went on a 23-day hunger strike in April to protest the lack of medical care. In June 2021, a Russian court banned Navalny's regional offices and his Anti-Corruption Foundation.