ASEAN Youths Emerge from the Pandemic More Resilient, Adaptive and Creative
The COVID-19 pandemic has caused unprecedented disruptions, putting ASEAN youths to a tough test. ASEAN youths exhibited signs of strong resilience, adaptability and creativity during the pandemic; their potential has, however, been limited by a lack of digital skills, inadequate digital infrastructure and funding shortages, finds the World Economic Forum's ASEAN Youth Survey 2020.
Going digital permanently
In this survey, conducted in collaboration with Sea, 68,574 ASEAN citizens aged between 16 and 35, 87% increased their usage of at least one digital tool during the pandemic and 42% of youths starting using at least one new digital tool. Throughout ASEAN, 33% of entrepreneurs took greater advantage of e-commerce opportunities. Of those, one-in-four used it for the first time. The survey's results confirm that ASEAN's youths will likely continue using many digital tools beyond the COVID-19 pandemic.
Becoming more resilient, adaptive and creative
A significant number of those surveyed showed resilience and adaptability during the pandemic. A total of 48% said that they learned to be more resilient and felt better prepared for future uncertainties. Many also reported having learnt to think more creatively, and found new business models and ways to improve their income during the pandemic.
Continuing growth mindset and lifelong learning, particularly women
A total of 41% reported having learned new skills during the social distancing. Online education boomed not only among full-time students, but also workers, confirming ASEAN youths' strong aspiration for lifelong learning and underlining their general growth mindset. Of those surveyed, 64% of full-time students and 38% workers said they used online education tools more actively during the pandemic.
Notably, women tended to learn more skills during the period. Some 63% reported learning how to better prioritize spending compared to 53% of men, while 44% of women said they'd learned new skills compared to 39% of men.
To fill the region's digital skills gap, the ASEAN Digital Skills Vision 2020 pledge programme under the Forum's Digital ASEAN Initiative will continue to gather collective pledges to fulfil eight digital skills training targets for ASEAN's small and medium-sized enterprise workers, students, regulators and the region's wider citizens. To date, 23 organizations have committed to the pledge and in doing so, will train more than 16 million people in digital skills by the end of this year.
Challenged by a lack of digital skills, inadequate digital infrastructure and funding shortages
A total of 69% ASEAN youths found remote working and studying during the COVID-19 pandemic a challenge, including 7% who said it was impossible. A lack of digital skills and inadequacy/unavailability of quality and affordable internet connection were cited as the most binding constraints.
19% of respondents reported a lack of funding as a key constraint. Among them, entrepreneurs and youths in the gig economy faced the greatest funding constraints and needed more external funding sources. Only 33% of those who faced funding constraints said they relied more on bank loans, while 31% relied on government support and 23% turned to online financing. Some 14% had to turn to informal financing.
"The Forum supports data-driven policy-making and the survey was originally designed to offer statistical insights towards understanding ASEAN youth's perspectives and to contribute to shaping policies for ASEAN youths," said Joo-Ok Lee, Head of Asia Pacific, World Economic Forum. "The insight from this calls for timely multistakeholder actions to empower ASEAN youth with much needed digital skills, improving digital infrastructure and sufficient funding to capitalize the unprecedented digital transformation brought by the pandemic and realize their potential for the region's inclusive and sustainable recovery."
"Our analysis has shown that digitalization has become a necessity rather than a luxury and will play a crucial role in supporting young entrepreneurs and consumers during economic recovery. It is crucial that the public and private sectors come together to raise digital literacy for everyone to ensure that no one is left behind during these challenging times," said Dr Santitarn Sathirathai, Group Chief Economist, Sea.
King Mohammed VI of Morocco launches Pan-African Giant Vaccine Production Plant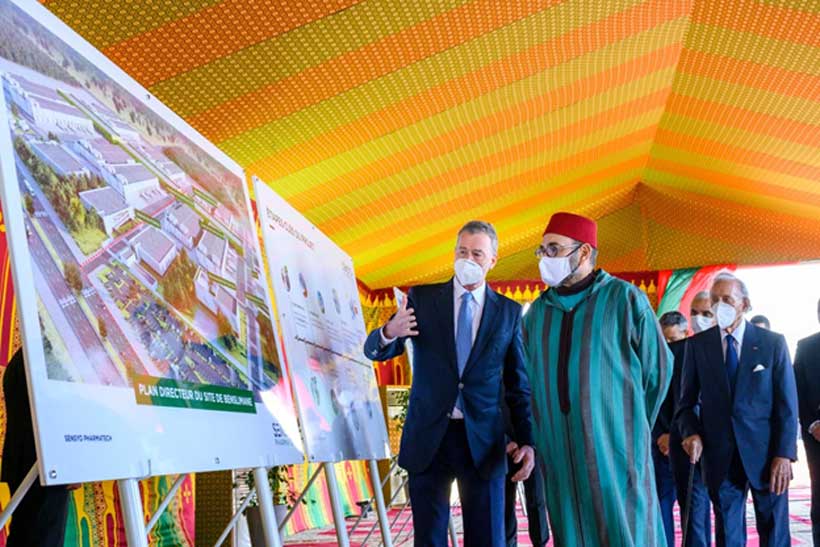 Morocco is getting ready to produce its own vaccines. In Benslimane, King Mohammed VI kicked off on Thursday 27th of January the construction of a giant factory to manufacture Covid-19 and other vaccines.
With 3 industrial lines and a combined production capacity that will reach 116 million units in 2024, the Cherifian Kingdom is taking a giant step towards health and vaccine sovereignty.
Ensuring the country's self-sufficiency in vaccines and making it a leading biotechnology platform on the African continent and the world is the objective of this industrial unit, called "SENSYO Pharmatech".
A 500 million Euros Project
The challenge of this project, which will cost 500 million euros, is to transform the country into an essential biotechnology hub in Africa, capable of meeting the continent's health needs in the short and long term, by integrating pharmaceutical research, clinical development, and the manufacture and marketing of essential biopharmaceutical products.
Through a massive transfer of know-how, the country will position itself, within the next 5 years, as the continent's catalyst in research, development and production of advanced biopharmaceutical products.
Morocco is now shifting gears. From 2025, the country will be able to produce more than 2 billion doses of vaccines, with the support of one of the world leaders in biotechnology and the "Fill & Finish" industry, Swedish company Recipharm.
A 3 stages project
The project will be divided into 3 stages: The first phase involves the production launch of trial batches from 30 July 2022. The second phase, which will start in parallel with the first, will involve the transfer of the aseptic filling and active substance manufacturing of more than 20 vaccines and bio-therapeutic products, including 3 Covid-19 vaccines. Morocco thus aims to cover, by 2025, more than 70% of the Kingdom's needs and more than 60% of those of the Continent.
The last step consists in creating, by 2030, an African biopharmaceutical and vaccine innovation cluster in Morocco, recognised worldwide, within the framework of a partnership between major international players in the fields of research and development of advanced technologies in vaccines and bio-therapeutic products and all the Moroccan supervisory institutions, in particular the Ministry of Higher Education, the Ministry of Health, the Ministry of the Interior, the Ministry of Industry and the Ministry of Finance.
Morocco leading the way in Africa
This announcement follows the signing of the agreements to launch the project to manufacture and syringe the anti-Covid19 vaccine and other vaccines, which was presided over on Monday 5 July by King Mohammed VI at the Royal Palace in Fez.
For the record, Morocco is at the top of the African podium in terms of vaccination, with more than 23 million people fully vaccinated to date. This is the largest vaccination campaign in Africa. Having understood for a long time that collective immunity is the only way out of the health crisis, the country launched a fierce battle around the vaccine very early on, by actively participating in the clinical trials.
Environment contaminated with highly toxic substances, risking the health of nearby communities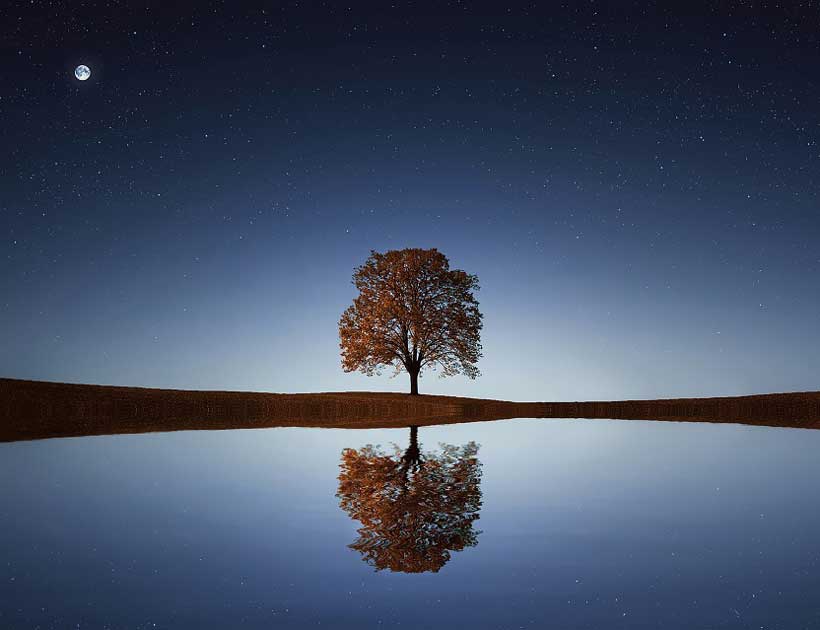 New research published today by Zero Waste Europe (ZWE) about incinerators in three countries – Spain, Czechia, and Lithuania – finds a high level of contamination in the vicinity of incinerators, posing a significant risk to the environment and to the health of people living nearby.

To assess the real impact of waste incineration, the biomonitoring research conducted by ToxicoWatch Foundation for ZWE analysed the presence of persistent organic pollutants (POPs) in the surroundings of incinerators in Valdemingómez (Spain), Pilsen (Czechia, and Kaunas (Lithuania).

The study used bioassays, an analytical method to determine the concentration or potency of a substance by its effect on living animals, plants, living cells, or tissues. This particular study used carefully collected biomarker samples – such as eggs of backyard chickens, pine needles, and mosses – in areas around incinerators.

The research found that:
The majority of eggs analysed exceed the EU action limits for food safety as regulated in the EU Directive 2013/711/EU.
A high percentage of eggs exceed the safe level for consumption. If these eggs were intended for the commercial market, they should have been withdrawn from the market.
The analysis of the vegetation, pine needles, and moses also shows high levels of dioxins in the vicinity of the waste incinerators. This means people living in the vicinity of incinerators could be harmed if they eat vegetables grown in the contaminated soil for consumption.
The research warns of the impacts of the current incineration strategy for human health and highlights the incompatibility of the current incineration heavy strategy with the EU's zero pollution agenda. It also gives a warning signal for contamination of the environment with highly harmful toxic substances for human health and the environment – such as dioxins (PCDD/F), dioxin-like PCBs, PAHs, and PFAS.

Janek Vähk, ZWE's Climate, Energy, and Air Pollution Programme Coordinator, said: "There is an urgent need to assess the real impact of waste incineration on human health and the environment. People living near waste incinerators need to be reassured about their health risks and the safety of such combustion facilities "

Based on the report conclusions, ZWE and the research project group strongly recommend to:
Make biomonitoring research mandatory for all existing incineration projects across Europe.
Mandate continuous measurement of chlorinated and brominated dioxins including under the "other than normal operating conditions" such as start-ups and shut-downs and technical accidents.
Put a moratorium on new waste incineration projects and develop phase-out plans for the existing ones.
Promote and fund circular, healthy, sustainable alternatives to waste incineration.
Read the full "The True Toxic Toll – Biomonitoring of waste incinerator emissions" reports: here
Repurposing Current Policies Could Deliver Multiple Benefits for Farmers
A new World Bank and International Food Policy Research Institute (IFPRI) report finds that repurposing current agricultural public policies could deliver multiple benefits for people, the planet, and the economy. 'Repurposing Agricultural Policies and Support: Options to Transform Agriculture and Food Systems for Better Health of People, Economies and Planet' reveals that investing in climate-smart innovations that both increase agricultural productivity and reduce greenhouse gas emissions could reduce overall emissions from agriculture by more than 40%, restore 105 million hectares of agricultural land to natural habitats, and reduce the cost of healthy foods, thereby also contributing to better nutritional outcomes. To achieve this, concerted action is needed, including support to low- and middle-income countries, facing fiscal constraints, to review current policies and prioritize green investments.
As experts and Ministers of Agriculture meet this week for the annual Global Forum for Food and Agriculture hosted by the German government, the report also notes that current policies only return 35 cents to farmers for every US dollar of public support. According to modeling conducted by the authors, redirecting about $70 billion a year, equivalent to 1% of global agricultural output, would improve economic efficiency and result in net gains to the global economy of about $2.4 trillion in 2040.
"Agricultural policies and public support programs are ripe for change. Policymakers are well-placed to scrutinize and rethink current policies and programs to better benefit farmers, increase food security, build resilience in the face of climate change, and reduce greenhouse gas emissions," said Martien van Nieuwkoop, Director of the Agriculture and Food Global Practice at the World Bank.
Under a "business-as-usual" scenario, the report estimates that greenhouse gas emissions from agricultural production will double by 2040, with 56 million hectares of new land being used for agriculture between 2020 and 2040. However, there are important trade-offs for policymakers to consider as they seek to reform agricultural support policies to achieve better outcomes.
For example, the report finds that simply eliminating support would lower farm output and increase poverty while generating only modest climate gains. Making support conditional on more environmentally friendly but lower-yielding production methods can generate climate benefits, but would increase food prices and poverty, while expanding agricultural land use.
The most effective repurposing, therefore, requires policy incentives and public investment in technologies that both reduce emissions and enhance productivity to meet growing demand for food and ensure food security. These technologies include feed supplements that reduce livestock emissions while increasing productivity, and rice production systems that use less water and produce less methane, without compromising farmers' incomes and yields.
International collaboration will be vital. "Everyone must come together to reset current policies if we are to address the threats of climate change and unsustainable food systems. Together we can build better food systems and progress towards shared development goals, if we start reforming our public policies now," said Johan Swinnen, Director General of IFPRI and Global Director for Systems Transformation, CGIAR.
The World Bank is working with governments to rethink and transform food systems, including redirecting public support to produce better outcomes, foster innovation and enable sustainable growth. Building on policy analysis by IFPRI, the World Bank is helping several countries assess the trade-offs and benefits of different policy options, to identify the best path forward for reform.