Global Call to Boost Diversity of Genomic Medicine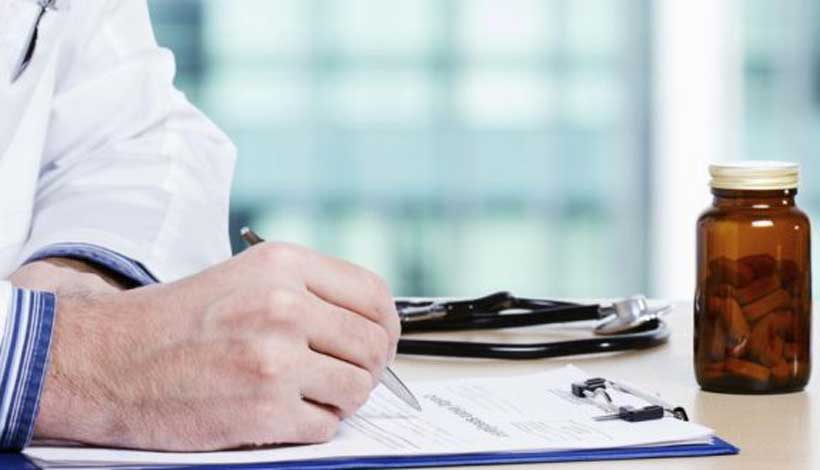 The COVID-19 pandemic provides another painful example of the healthcare disparities experienced among ethnic populations. These disparities are not unique to COVID-19, but are the latest consequence of longstanding gaps in population understanding, inclusion in research and access to targeted care.
As the industry moves towards more precise disease screenings, diagnostics and treatments thanks to genomic research, these disparities will grow. Analysis found 78% of people in genome-wide association studies are of European descent. Additionally, researchers from the Broad Institute of MIT and Harvard and Massachusetts General Hospital found data from the UK Biobank had a 4.5 times higher prediction accuracy for people of European ancestry than those of African ancestry, and two times higher accuracy than those of East Asian ancestry.
"The lack of diversity in research studies is leading to blind spots," said Elissa Prichep, Project Lead, World Economic Forum. "Translated to the clinic, this means non-white minority populations may receive less accurate preventative screenings, less reliable diagnostics, less targeted treatments."
To support policy-makers, scientists, research participants and others in developing approaches that will lead to more inclusive genomic research, a new World Economic Forum policy framework can help unlock data and safeguard against the harms that can transpire when genomic data is used unchecked.
This work was developed in collaboration with more than 30 global leaders and written from a "future of healthcare" perspective to address the unique and challenging issues raised with the use of genomic data, beyond those that arise with use of physical samples. The focus on emerging economies is intended to ensure consideration of differing perspectives and needs informed by these countries' diverse historical, societal and cultural contexts.
"A deeper understanding of the genetic diversity across populations will transform healthcare research, promote tailored healthcare delivery and reduce the disease burden across the African continent," said Thomas Kariuki, Director of Programmes, The African Academy of Sciences. "To this end, the World Economic Forum's white paper elevates critical policy and ethical considerations in protecting individuals and ensuring equitability in international collaborations."
"Advances in genomics research are accelerating the medical breakthroughs that will improve health for all people," said Francis Collins, Director of the National Institutes for Health. "However, it is important to remember that the data driving these advances begins with human volunteers who consent to providing it for research. This whitepaper encourages greater consideration of the perspective of research participants, and provides tools to help policy makers and scientific leaders navigate the important ethical and societal issues associated with genomic research."
The white paper includes a scalable policy framework in categories of consent, data privacy, data access and benefit sharing, which offers 21 policy principles including autonomy, accountability, dignity and cooperation. The study highlights six ethical tensions – such as the tension of balancing individual privacy and societal benefit – to show the competing ethical priorities surrounding genomic data and underpin the policy framework. To assist in thorough, diligent and nuanced discussion, the documents also provide a set of questions to guide ethical policy development.
"There is vast potential in the collection and use of genomic data to realize the promise of precision medicine, but we must develop forward-looking policies around genomic data before significant amounts of this data is generated," said Catalina Lopez-Correa, Chief Operating Officer, Ruta N Medellin. "Low- and middle- income countries and emerging economies now have a unique opportunity to be ahead of the game by proactively developing policies around genomic data, and the World Economic Forum's white paper will be extremely helpful in guiding policy development through providing frameworks and guidance around genomic data."
The white paper should be used to drive multistakeholder discussion and decision-making, with the intent that policy-makers, business leaders, researchers and others leverage and adapt this work for use in a local context. To support this, the white paper is released with a companion ethical tensions guidance document and genomic data policy resource list.
Insufficient genomic data policies expose countries and communities to the risk that certain actors will extract genetic and biologic information from their population and use it for their own benefit. These risks have previously been realized – harming the Havasupai in the southwestern United States, the San in Southern Africa and others – and will occur again without undertaking a multistakeholder approach towards developing policies and regulations in a local context and with the inclusion of local populations.
The World Economic Forum's Platform on Shaping the Future of Health and Healthcare aims to ensure that the 9.7 billion people on earth by 2050 have equal rights to access the highest standards of health and healthcare. In accordance with this mission, we are grateful to contribute a Genomic Data Policy Framework and Ethical Tensions white paper, as part of a set of tools.
A good night's sleep is a tonic to remember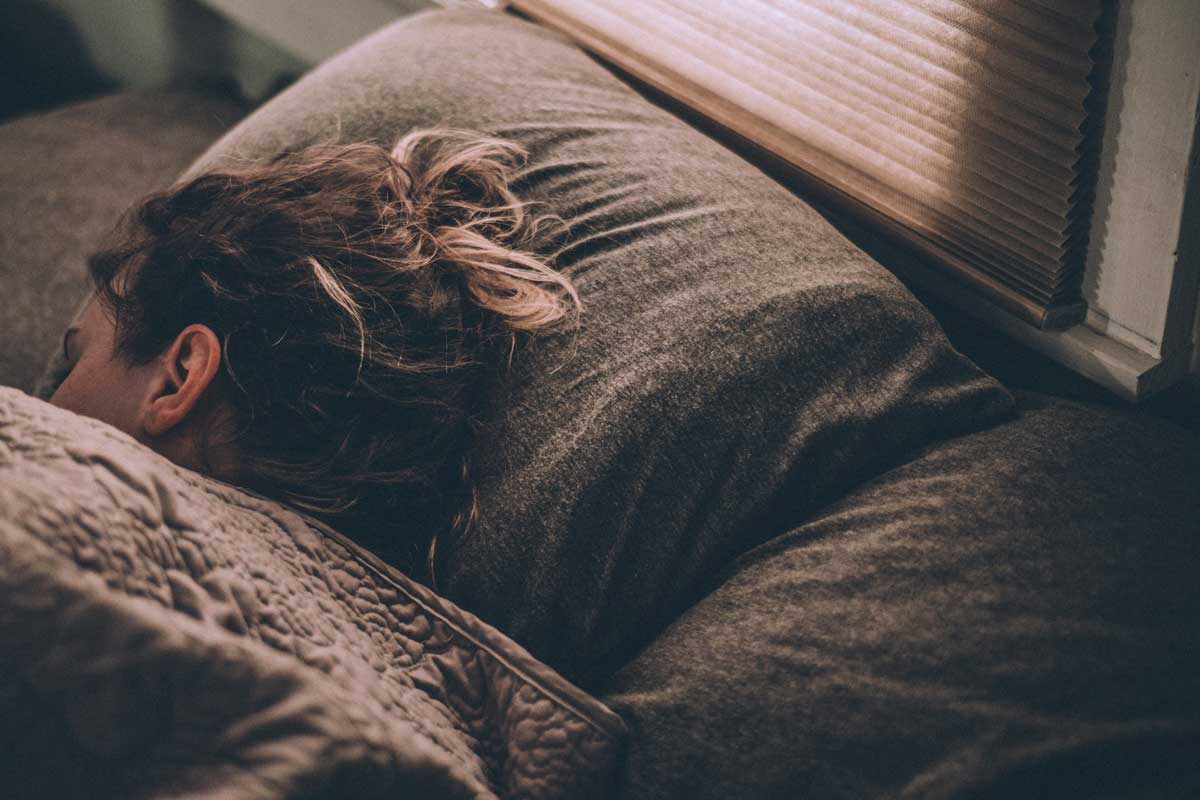 BY ANTHONY KING
Everyone suffers restless nights from time to time. Chewing over failures or worries at the end of the day undermines rest, especially deep sleep. 'A ruffled mind makes a restless pillow,' wrote author Charlotte Brontë.
A good night's sleep serves as a tonic. What's more, it is long recognised that shuteye gives learning and memory a boost. More recently, scientists revealed that the early phase of deep slow-wave sleep is especially important.
'When you learn something in the evening, that information becomes reactivated during sleep,' said Dr Bjoern Rasch, who took part in the Horizon-funded MemoSleep project and is a professor at the University of Fribourg.
The Swiss researcher added that 'Ruminations and negative thoughts increase our awakenings during sleep, make us wake earlier than we want and make us sleep less deeply.'
Reactivated thoughts
But there is good news too. Positive thoughts can also be reactivated in brain circuits and, in the process, improve sleep, according to Dr Rasch. He organized an experiment around the whole idea.
His test was a small boon to students in his university who received 50 Swiss francs (EUR 52) for every night they spent snoozing in a comfortable four-bed sleeping laboratory.
The students were connected to an electroencephalogram that monitored their brain waves. They also had their muscles monitored to record when they fell into slumber and what sleep-state they were in.
Some relaxation strategies allow people to fall asleep faster, but don't change the quality of sleep afterwards, according to Dr Rasch. He played hypnotic tapes with imagery such as a fish swimming in deep water, and with words suggestive of safety and relaxation, for the students.
'The subjects spent more time in the deeper slow-wave sleep stage after listening to the hypnotic tape,' said Dr Rasch. 'We would explain this by an increased reactivation of relaxing and reassuring thoughts during sleep, heard previously during the hypnosis tape.'
In future studies, Dr Rasch hopes to help patients who suffer from insomnia.
'It could not only help them fall asleep but could actually make their sleep more restful,' he said. Furthermore, this could aid people with psychological illnesses, such as post-traumatic stress disorder, who sleep poorly.
Seahorses and learning
The seahorse-shaped part of the brain called the hippocampus (from the Greek word for seahorse) is especially important for learning and memory. Scientists often use rodents to investigate their hippocampus in learning and sleep.
Rats, for example, are masters at remembering paths through mazes to find foods. The hippocampus is key to this recall.
Dr Juan Ramirez-Villegas uses rodents to probe how mammalian brains store memories – work that could eventually contribute to fighting human illnesses such as Alzheimer's.
As part of the Horizon-funded DREAM project, he discovered that another part of the brain – the brainstem – plays a crucial role along with the hippocampus and becomes active beforehand.
'It seems like the brainstem is setting up some scenery so that the hippocampus can reactivate memories across different stages of sleep,' said Dr Ramirez-Villegas, who is a postdoctoral fellow at the Institute of Science and Technology Austria.
He has attached electrodes to record activity in the brains of rats as they navigate a maze and afterwards as they sleep. Sleeping allows the brain to replay daytime events and etch them as long-term memories.
'It is very striking that the cells fire in the same order during sleep that they did during learning, but they are more compressed in time during sleep,' said Dr Ramirez-Villegas.
How we remember
The discovery was surprising because it suggests that the brainstem has an overlooked function in stimulating and changing memory formation. This seems to be true for rodents as much as for primates and, as a result, is likely to be a basic mechanism of the brains of mammals, including people.
The research, while crucial to understanding the basic operation of the brain, could have clinical benefits too. 'We are untangling the basic principles of memory processes, but we can also use these to ameliorate the effects of memory-related illnesses,' said Dr Ramirez-Villegas.
The research in this article was funded via the EU's European Research Council and the Marie Skłodowska-Curie Actions (MSCA). This article was originally published in Horizon, the EU Research and Innovation Magazine.
Noncommunicable diseases now 'top killers globally'
From heart disease to cancer and diabetes, noncommunicable diseases (NCDs) now outnumber infectious diseases as the "top killers globally," the UN health agency said in a new report, released on Wednesday, with one person under 70 dying every two seconds from an NCD.
The report and new data portal, was launched on the sidelines of the 77th session of the General Assembly, at an event co-organized by the World Health Organization (WHO) together with Bloomberg Philanthropies.
Report assets
NCDs constitute one of the greatest health and development challenges of this century, according to WHO.
Chief among them are cardiovascular diseases, such as heart disease and stroke; cancer; and diabetes and chronic respiratory diseases – as well as mental health illnesses.
Together they account for nearly three-quarters of deaths in the world, taking 41 million lives every year.
The report, Invisible numbers: The true extent of noncommunicable diseases and what to do about them, highlights NCDs statistics to illustrate the true scale of the threats and risk factors they pose.
It also shows cost-effective and globally applicable interventions that can lower those numbers and save lives and money.
"This report is a reminder of the true scale of the threat posed by NCDs and their risk factors," said WHO chief Adhanom Ghebreyesus.
Country-specific portal
Sharing the latest country-specific data, risk factors and policy implementation for 194 countries, the NCD data portal brings the numbers in the report to life.
Moreover, it allows data exploration on cardiovascular diseases, cancer, diabetes and chronic respiratory diseases along with their main drivers and risk factors, which include tobacco, unhealthy diet, harmful use of alcohol and lack of physical activity.
The portal spotlights patterns and trends throughout countries and allows comparison across nations and/or within geographical regions.
Important timing
To date, only a handful of countries are on track to meet the 2030 Sustainable Development Goal (SDG) target of reducing early deaths from NCDs by a third.
And yet, NCDs are at the heart of sustainable development and their prevention and treatment is a prime opportunity for investment that would have myriad impacts on economic growth, far outweighing the money spent.
"It is a misconception" that they are "diseases of high-income countries", said Bente Mikkelsen, WHO's Director of Noncommunicable Diseased, adding that a full 85 per cent of all premature deaths happen in low and middle-income countries.
At a critical juncture for public health, WHO said that the new information offers a chance to address the issue and recommends spending more on prevention.
Investing $18 billion a year across all low and middle-income countries could generate net economic benefits of $2.7 trillion by 2030.
At the event, the WHO chief called on global leaders to take urgent action on NCDs and renewed the two-year appointment of Michael R. Bloomberg as WHO Global Ambassador for Noncommunicable Diseases and Injuries – his third reappointment since 2016.
"As we continue to respond to this pandemic and prepare for the next, we have seen the critical importance of addressing a major risk factor in COVID-19 hospitalizations and deaths – noncommunicable diseases," said Mr. Bloomberg.
He maintained that they can often be prevented with investment in "proven, cost-effective interventions" and looked forward to continuing to make "life-saving investments in NCD and injury prevention" alongside WHO.
Rare Ebola outbreak declared in Uganda
An outbreak of Ebola virus has been declared in Uganda after a case was confirmed in Mubende district, in the centre of the country.
The UN World Health Organization (WHO) said on Tuesday that a sample taken from a 24-year-old man was identified as the relatively rare Sudan strain.
It is the first time in more than a decade that the Sudan strain has been found in Uganda, which also saw an outbreak of the Zaire strain of Ebola virus in 2019.
Suspicious deaths
The latest outbreak follows six suspicious deaths in Mubende district so far this month. There are also eight suspected cases who are receiving care in a health facility.
Dr Matshidiso Moeti, World Health Organization Regional Director for Africa, said that the UN agency was working closely with Ugandan authorities to investigate the source, and support efforts to control it.
"Uganda is no stranger to effective Ebola control", she said. "Thanks to its expertise, action has been taken to quickly to detect the virus and we can bank on this knowledge to halt the spread of infections."
No effective vaccine
Existing vaccines against Ebola have proved effective against the Zaire strain but it is not clear if they will be as successful against the Sudan strain, WHO said in a statement.
Ebola is a severe, often fatal illness affecting humans and other primates. It has six different strains, three of which – Bundibugyo, Sudan and Zaire – have previously caused large outbreaks.
Case fatality rates of the Sudan strain have varied from 41 per cent to 100 per cent in past outbreaks. Early roll-out of supportive treatment has been shown to significantly reduce deaths from Ebola, WHO said.
Sending supplies
The agency has dispatched supplies to support the care of patients and is sending a specialized tent that will be used to isolate patients.
While ring vaccination of high-risk people with Ervebo (rVSV-ZEBOV) vaccine has been highly effective in controlling the spread of Ebola in recent outbreaks in DRC and elsewhere, said WHO, this vaccine has only been approved to protect against the Zaire strain.
Another vaccine produced by pharmaceutical company Johnson and Johnson may be effective but has yet to be specifically tested against the Sudan strain.