South Asia's Weakening Resilience in the State of Pandemic
Authors: Shanjida Shahab Uddin and Fahd Mannan*
Before Covid-19, the Spanish flu was the deadliest pandemic that hit the world, including the South Asian countries. It was estimated that around 18 million people died in this region due to that pandemic in 1920. A century later, the world is again hit by a deadly virus,Covid-19. The South Asian region detected its first conformed Covid-19 case in Nepal on January 24. Till date, this virus has spread in all of the South Asian countries infecting and causing the death of hundreds of thousands of people. Several challenges have already emerged during efforts to curb the spread of Covid-19 in almost all South Asian countries, which were already mired in age-old challenges, including disunity and procrastination in the adoption of political decisions, poor healthcare systems, high population density, poor infrastructure and poverty. Although all these challenges are common in almost all eight South Asian countries, country like Bhutan exemplified how to overcome these challenges and outshine in curbing the transmission of Covid-19. Other countries such as India, Pakistan and Bangladesh are still struggling hard to curb the transmission of this deadly virus.
Lack of Unity in Regional Politics
Political disunity in South Asian countries once again appeared as a major obstacle in fighting Covid-19. However, positive moves had been witnessed immediately after all South Asian countries were found to have been affected by this virus. Indian Prime Minister Narendra Modi called a video conference under the platform of the South Asian Association for Regional Cooperation (SAARC)which was joined by all the South Asian leaders, except Pakistani Prime Minister Imran Khan, to share their views regarding curbing this virus. On behalf of Imran Khan, his Special Assistant on Health Affairs, Zafar Mirza, participated in that video conference. A Covid-19 Emergency Fund was also created in the hope of collectively fighting against this pandemic. Although it is an encouraging and constructive move, Pakistan did not agree to contribute to this emergency fund based on the argument that this fund should be managed by the SAARC Secretariat General in Nepal, not India. Despite Pakistan's absence in the initiative, all other South Asian countries have immediately contributed to this fund. Pakistan's abstention from this recent move under the platform of SAARC proves that Pakistan will not support or facilitate any kind of initiative under the leadership of India. This kind of act proves that the political disunity still prevails between the major countries – India and Pakistan — and it strongly persists even amidst a common dire need in a time of crisis.
Poor Healthcare, Low Testing
Once known as the "sub-continent" of South Asia, India, Pakistan and Bangladesh were already dealing with a fragile healthcare system before Covid-19 hit. The healthcare system for billions of people in these three countries can best be summed up as inefficient while that for women and children is close to nil. Together with high population densities, low literacy rate and lack of awareness about basic hygiene made the overall healthcare system insubstantial against the deadly Covid-­­19. An insufficient number of hospitals, lack of doctors, scarcity of healthcare equipment and paucity of funds made dealing with Covid-19 a challenging task. And due to fast transmission of this virus, hospitals are being flooded with a surge in patients. This situation is making the already distressed healthcare system more convoluted and resulting in a shortage of ventilators, medicine and doctors, and most importantly masks, gloves and personal protection equipment (PPE). And the low testing rate of this virus in South Asian countries worsens the situation. For example, Bangladesh is the third country to be the most affected in South Asia after India and Pakistan with a total of 202,066 confirmed cases as of 18 July 2020. With a population of 165 million people, the country conducted 1,020,674 tests so far since 8 March and currently testing 6,195 of every million people as of 18 July 2020. In contrast, the Maldives, Bhutan and Nepal outshined in terms of the number of people tested per million (the Maldives 43,758 as of 22 May, Bhutan 25,375 as of 5 June and Nepal 21, 419 as of 14 July). Being large countries, India and Pakistan are also struggling with poor testing rates. For instance, India is currently testing only 9,736 people from every million as of 18 July. Bangladesh has an even more shocking obstacle: getting tested costs a minimum of $2.36 to a maximum of $5.86. No South Asian country is placing any charge on Covid-19 tests, something Bangladesh imposed recently. This will largely limit poor people's access to getting tested.
Economic Fallout
Covid-19 swept the globe with periodic lockdowns, a state of quarantine and the idea of social distancing. The South Asian countries will also have to follow these stringent measures to curb the fast transmission rate of this virus. However, such stern steps to contain this pandemic largely disrupted market supply chains and caused sudden drops in demand. Due to the need to maintain lockdowns and social distancing, most of the countries in South Asia, which are densely populated, decided for continuing the state of emergency. Under this situation, educational institutions, offices, restaurants, shopping malls and other public places went under complete or limited lockdowns. If we see the case of Bangladesh, the country imposed temporary bans on commercial goods import and international passenger flights for almost two months. Following the sweeping measures to curb this virus, the country also went for a nationwide full lockdown, imposed travel restrictions in and out of the country and sealed borders with immediate neighbours. These had a large impact on the country's economy. Experts are assuming that the country might be in for both external trade shocks and internal demand shocks. The impact on the inflow of remittances in the country might also be largely affected since the major remittance generating countries are still following complete to limited lockdowns shutting most of their businesses. These have already left thousands of migrant workers without a job. Apart from remittance, the country's garments industry is the biggest contributor to the economy. However, this industry is also facing debacles since major clients in the US, UK, Germany, France and Italy shut their stores and modified their orders in tune with people limiting their spending. Almost all other countries are also facing more or less the same economic losses due to the restrictions coming with Covid-19. Therefore, it is predicted that the South Asian region may experience its worst economic fallout in 40 years followed by spiralling recessions.
Amidst all the grim scenarios in every aspect of these major nations, small countries like Bhutan have excelled in managing this pandemic. Of the eight countries of South Asia, Bhutan has still managed to maintain a zero death rate during this passing of this deadly virus. Bhutan has also managed to keep the number of confirmed cases low compared to other South Asian countries. Bhutan started its fight against this virus with a minimal amount of testing kits provided by World Health Organization (WHO) and a shortage of healthcare workers and essentials. The country took this situation very seriously and once it confirmed its first two cases, it immediately started tracing and testing people who had symptoms or came into contact with confirmed cases. Through the dedication of both the government and the masses, Bhutan successfully implemented its national preparedness and response plan with a commitment to regularly carry out testing. Therefore, there are lessons to learn from small countries like Bhutan to overcome the grim resilience situation prevailing in other South Asian countries. And major countries need to take collective short and long term steps by putting their disunities aside to gear up the region's resilience against this pandemic.
*Fahd Mannan is Sub-Editor at The Daily Star, Bangladesh. He can be reached at zoahebman[at]gmail.com.
Pakistan's Efforts for Protection of Minorities' Rights, Facts on Forced Conversions and Blasphemy Convictions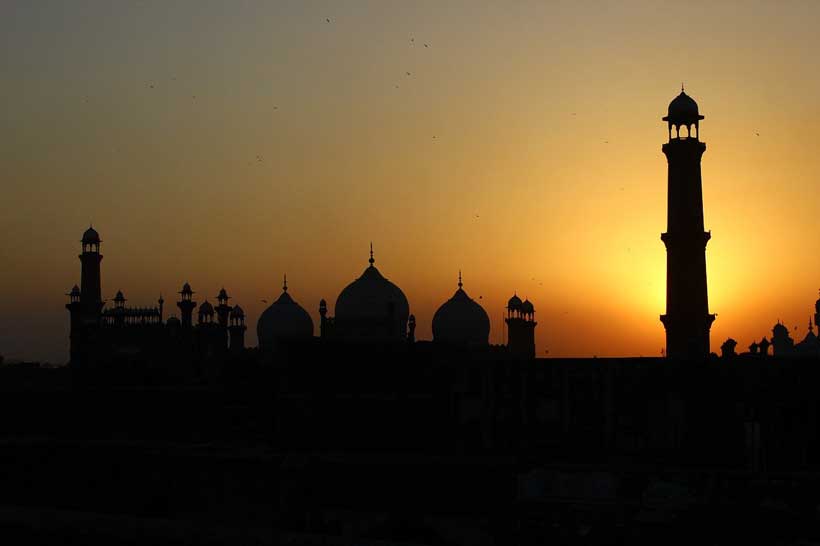 It can be argued that the binary construction, inherently divisive and discriminatory, of 'self' and 'other' is an outcome of the conditioned and egoic state of humanity. It reminds of the French philosopher Jacques Derrida who said that 'self' and 'other' are different, but mutually constitute each other. Indeed, majority-minority group identities are constituted in a way where 'majority self', excludes 'minority other'.
Therefore, the protection of the national cultural, ethnic, religious and linguistic minorities is a prerequisite for the establishment of a just, democratic and harmonious state and society. This was recognized by the founding father of Pakistan Quaid-e-Azam Muhammad Ali Jinnah when he said "You are free! You are free to go to your temples. You are free to go to your mosques or to any other places of worship in this State of Pakistan. You may belong to any religion, caste or creed—that has nothing to do with the business of the state,". This set the framework for future national outlook and legislation with respect to the rights of minorities in Pakistan. Indeed, the establishment of such a framework for minority rights was based on the recognition that minorities are in a vulnerable situation in comparison to majority groups in society, and aims to protect members of a minority group from discrimination, assimilation, prosecution, hostility or violence, as a consequence of their status.
Notwithstanding its commitments to ensure minority rights in accordance with national and international laws and need for the preservation of the pluralistic social composition, Pakistan like any other country has faced challenges in the past. The deleterious effects of instrumentalizing religion and Islam during the Afghan Jihad against Soviet occupation in 1979 and later the US-led war against terrorism is well recognized and efforts are made to undone the damage. It is reassuring and commendable to see Pakistan achieving great strides in promoting and protecting minority rights. However, in this age of information warfare, Pakistan's laudable efforts have not been duly appreciated as Indian propaganda machinery is in full swing to discredit and malign Pakistan's global image. By presenting factually wrong statements and statics on the issue of minority rights in Pakistan, India has been trying hard, albeit unsuccessfully, to portray itself as the 'safe heave' for minorities and deflect international attention from its own worst record of suppressing minorities.
So, let's consider if 'forced' conversions are indeed forced conversions or its more a hyperbole to malign Pakistan. The facts on the issue will help make an unbiased opinion. Consider this, since 2019 a total of 1169 cases of conversions occurred. The percentage of these conversions with respect to different groups are follows: Hindus (88%), Christians (9%), Sikh (less than 1%) and Qadianis (2%). Interestingly, of the 1169 conversions, individual conversions are only 17%, while 83% are family/ collective conversions. Less than only 1% are forced conversion cases in which girls are sent back to parent's custody. Pakistan has enacted the Hindu Marriage Act 2017 to address the issue which extends to the whole of Pakistan except Sindh as Sindh government has passed the Sindh Hindu marriage Act 2016 (amended in 2018), to facilitate the Hindu community to solemnize their marriages in accordance with the Sindh Hindu marriage Rules, 2019.
To dispel the negative projection of conversion issue, Pakistan Hindu Council and Ulema reached an agreement according to which any Hindu approaching Ulema for conversion will be reported to local Hindu Community leader and his/ her meeting with parents will be arranged (in absence of Ulema). When it comes to the protection of minority rights, the response of the state has been swift and uncompromising. For instance, 117 suspected including 7 main instigators who set ablaze the Hindu Temple were arrested within 2/3 days of event. 12 police officials were dismissed and 92 police officials suspended for negligence in duties to protect mob on Hindu temple in Teri. In such cases the government also releases funds for the reconstruction purposes. Another case at hand is the state's swift response for Protection of Minorities on Old Qilla Rawalpindi. On 27 Mar 2021, 15 religious motived individuals attacked and tried to damage under renovated temple at Purana Qilla Rawalpindi. FIR was registered against individuals and they were arrested. Unsurprisingly, over 6000 Pakistani Hindus launched a protest campaign against India for its smear campaign against Pakistan on the issue of minorities and 133 Hindus returned in last one year from India amidst improving conditions for minorities.
The response on Blasphemy Laws/ Cases is indiscriminate and since 2005, 56 individuals were convicted on blasphemy offense. 45 Muslims, 7 Christians, 2 Hindus, and 2 Qadianis (Muslims 80%, minorities 20%). Minorities convicted on blasphemy are given fair trial and rights of appeal in higher Judiciary. Acquittal of 5 Christians including Asia Bibi and Shagufta Kausar, Shafqat Emaneul etc by higher Judiciary are cases in point.
In fact, minorities in Pakistan are free to practice religion. There are 2652 Churches (1 church per 664 Christians), 732 Temples (1 Temple per 2734 Hindus) and 167 Gurdwaras (1 Gurdwara per 55 Sikhs) exist. If we draw a comparison in UK there is only one mosque for 2249 Muslims. Pakistan is committed to mainstream and empower the minorities. They are provided with equal rights to education, jobs and business opportunities (Reserve seats in Parliament, minorities on senior positions in bureaucracy, army etc). There are four reserved seats in the Senate and ten in National Assembly of Pakistan for minorities besides the proportional reserved seats in all Provincial Assemblies. The proportional reserved seats for minorities across the four provinces include Balochistan (3), Khyber Pakhtunkhwa (3), Punjab (8) and Sind (9).
In pursuit of preserving the pluralistic composition and ensuring equal rights to minorities, Pakistan re-constituted The National Commission for Minorities (NCM) and increased membership of minority communities, who are new in the majority. Moreover, Mr. Chela Ram Kewlani, a member of the minority community, has been appointed as Chairman of the Commission. In terms of quota for Minorities in Services, Pakistan has allocated 5% Job Quota for minorities in all Federal Govt Services, in addition to open merit. On the directions of National Commission for Minorities, implementation of the job quota is being strictly observed by Provincial Governments, Federal Ministries/ Divisions, FPSC, Islamabad, however, Pakistan needs to address any shortcomings in realizing this by addressing the lack of education and awareness.
The Single National Curriculum introduced in consultation with faith scholars at primary level in educational institutions of Pakistan for seven non-Muslim communities (Christian, Hindu, Sikh, Kalash, Bahai, Buddhism and Zoroastrianism) is praiseworthy. Besides that, different welfare measures are being taken, including the creation of Endowment Fund in line with the bill passed by KP on December 8, 2022, increase in scholarships for minority students with effect from March 2014, and provision of free vocational education for Hindus and Sikhs approved by Evacuee Trust Property Board (ETPB) on 15 January 2021.
Apart from the Interfaith Harmony Policy at the Federal level, the Ministry of Religious Affairs has taken a number of initiatives to promote interfaith harmony. These include Declaration/ Celebration of Minorities Day, Public holidays for minorities on their festivals of (Christmas and Easter for Christians, Holi and Diwali for Hindus, Biasakhi and Birthday of Guru Nanak for Sikhs, Nauroze of Zoroastrian, Eid-e-Ridvan for Bahai's, Festival of Lights for Buddhist community and Chelum Jhust for Kalash people) at official level. The government has also established "District interfaith Harmony Committees" throughout the country and is holding "Interfaith Harmony Conferences" to promote interfaith culture, throughout the county. To mainstream Minorities, Minorities Welfare Fund was established, under which "Small Development Schemes" are carried out for the repair/ maintenance of the religious/ worship places of minorities. Also, Pakistan Sikh Gurdwara Parbandhak Committee (PSGPC) established on 16.04.2019 facilitates the Sikh Yatrees from India and across the word on their religious festivals in Pakistan.
Also, the Ministry of Human Rights introduced Hindu Marriage Act, 2017 which extends all over Pakistan except Sindh. This Act is the personal law and contains various provisions specially to protect Hindu women against abused in marriages. Ministry of Human Rights in consultation with Christian Minorities has also prepared a Christian Marriage and Divorce Act. However, certain factions of Christian communities want further deliberation over this draft bill. Once the bill is finalized it will be introduced in Parliament without any delay.
Pakistan has also taken incredible steps to promote Religious Tourism by opening historical Gurdwara Kartarpur Sahib Corridor and its operationalization for Sikh community, holding of 550th birthday celebration of Baba Guru Nanak, initiation of Baba Guru Nanak Scholarship for deserving talented student form Hindu & Sikh community, hosting of more than 60,000/- yatrees form across the word, opening of Shewala Teja Mandir and Gurdawara Choa Sahib, Jehlum, filling up of Amer Kund (Holy Water) at Katas Raj, printing and distribution of Books and other promotional material on Sikh & Hindu Heritage. The security of minorities, especially during religious festivals is being strictly ensured. A grievance cell has been set up to resolve complaints of non-Muslims to ensure their democratic and fundamental right to practice their religion without any fear.
In the nutshell, if history is any guide, the protection of national minorities is essential to stability, democratic security and peace. Pluralist and genuinely democratic society should not only respect the ethnic, cultural, linguistic and religious identity of each person belonging to a national minority, but also create appropriate conditions enabling them to express, preserve and develop this identity. The various measures adopted by Pakistan reflects its unwavering resolve to realize the dream of its founding father and to preserve the pluralistic composition of society.
Pakistan's Governance and Security Challenges: The Way Ahead
Governance and security are the two key areas where states work and progress and lead towards the excellence. Pakistan as a state, has been failing on the governance side specifically rather its physical security is intact but many other forms of security are also compromised and creating hurdles for its governance. The idea of security is complicated and diversifying rapidly. We have travelled long to reach to the era of cyber security from conventional border security. Pakistan's armed forces have been tackling the border issues excellently on all the spheres ranging from border security to cyber-attacks and nuclear arsenals. The issue of Indian Held Kashmir (IHK) is a perpetrating matter for us which may not be forgotten at any cost. Our civil and military leadership is pursuing the matter diligently. This is a bit of relief that Pakistanis may not be worried about our physical security and may concentrate on other dimensions. Climate change, the mother of all other security issues being faced by Pakistan. Devastated floods of this year are the prime example of it. The effects of the recent floods are immense.
There has always been a storm in Pakistan's political matters; rather it be international, regional, national, provincial or local level. Political instability in the country is an issue it has always been bothering about. Politicians are focusing on their power struggle. When they are on opposition, they try to dismantle the governing party(ies) and when they are governing, they are not delivering and blaming the previous government. This blame-game continues and the masses keep suffering. Political stability is the key to progress. All the developed states progressed after dealing with the political stability at home and with the bordering nations permanently.
Corruption is the root-cause of most of Pakistan's problems. We may remember that the corruption is not the illegally acquired money only; anyone who is not doing his work honestly is corrupt. A national level agreement on the eradication of it needed to resolve the problem. Corruption is a major cause for delaying or sabotaging the important matters and changing the priorities of the authorities. There is two prong accountabilities in Pakistan. One is to make the corrupts accountable and other is why they are actively pursuing the particular cases and not all the cases. Political victimization is a grave concern undermining the accountability efforts.
Pakistan has also been facing physical security challenges and Kashmir issue is on the top of the list. It is a persisting issue since the independence of Pakistan. India has occupied Jammu and Kashmir and even involved in changing its special status which is against the international law. Moreover, it is not obliging the resolutions of United Nations Security Council due to its fear of losing the occupied territory. Pakistan has been successfully staging protests on all the international forums for IHK as its people belong to the identity of their motherland, Pakistan. It should keep the momentum high and its impact may not be diminished from the minds of international community.
Climate change is the mother of many security challenges ranging from food security to human well-being. Pakistan is the 0.5% contributor to the climate change and one of the top five sufferers. Pakistan is bearing the cost it is not responsible for. Floods of this year are enough to open eyes of the whole world. The world community should pay attention to the severity of climate change and take the concrete steps to stop it before it is too late. The developed countries, which are mostly responsible for the disastrous climatic changes, will not be an exception to its effects. They might be the next victim of it.
On the other hand, Pakistan is responsible for its lack of capacity to deal with the natural disaster. It is also due to corruption that it is unable to deal with. Once Pakistan is aware of its vulnerability, it must prepare itself. Blaming the states which caused the issue is not enough as it will not bring any solution to our problems. It can proactively engage the world to help us bearing the cost of the climatic disasters and equip our state to deal with it efficiently. Pakistan lost over 1700 lives this year and over $40 billion of economic loss which cannot be recovered anytime soon or only with the help of other nations or entities.
Food is the basic need of human kind and Pakistan is one the countries who are facing issue of food shortage. In the coming times, the rich people will be those who own the agricultural land. As it is evident that Pakistan is seeing real estate boom for the last two decades; we have been building concrete jungles. There are housing societies in every city of Pakistan. The closer the area is to the metropolitans or motorway/ highway, the more attractive for the real estate business. This sector is encroaching the agricultural land or forests which do not seem precious in comparison to the real estate in the short run, but these are the most important part of our eco system. Boom of the real estate is also dangerous for the economy in the long run. Masses have started witnessing its effects. As an agricultural state, Pakistan must be self-sufficient in our food requirements rather than importing them from other countries.
Pakistan is also one of the top five countries whom economic conditions are most vulnerable in the world. Default of Sri Lanka has blown the whistle. Although Pakistan has no such circumstances where the country may default, but situation is not favourable. Current account deficit is enlarging with every passing month and foreign exchange reserves are depleting rapidly. A county of around 230 million people and having monthly exports of around $ 2.5 billion on average has only $7 to 8 billion as foreign exchange reserves. This is a critical situation it has been facing for long. Economy is the most important aspect of security which is directly or indirectly linked to all the security dimensions. Our state should be moving towards manufacturing rather than facilitating the real estate only.
Recommendations
Politicians must think above party level to serve the national cause. Their focus on the current term and securing the next elections hits the country badly. They should govern the survived masses rather those who are always striving to survive.
IHK must be our priority along with climate change. The Indian atrocities and human rights violations in the occupied territory seek our attention and best efforts to resolve the matter diplomatically and politically.
There is a need of charter of economy on national level where all the political parties converge their manifesto for the betterment of people. Vulnerable economic conditions are not in favour of anyone.
Food security is closely linked to the survival of agricultural land and the facilities/ subsidies given by the government to farmers/ agricultural land owners. A strict and immediate ban should be imposed on usage of agricultural land and forests for housing societies and other real estate ventures.
Along with the accountability of corrupts, there should be a mechanism which makes those people accountable who are carrying the accountability.
Pakistan should play an active role in the field of climate change as it is one of the top sufferers. Taking the issue to world community will not be sufficient. It also needs to take concrete steps. Moreover, accelerating efforts for capacity building to handle the situation efficiently is also its responsibility.
How does '1997 CHT peace accord' pave the pay of 'Peace and prosperity' in Bangladesh's CHT?
To put an end to the brutal confrontations between the government troops and the tribes and hillsmen of the Chittagong Hill Tracts, the Chittagong Hill Tracts Peace Accord was signed 25 years ago. Following the agreement, it was thought that if it were put into practice, the economy would pick up. This hope has come true over the past 25 years. The locals' way of life has changed. The government's numerous development initiatives have improved the economic situation for millions of people in the region.
Before the deal, visitors were hesitant to visit the hilly areas. As the security situation has improved, tourists are now hesitantly visiting the mountains. Trade and commerce used to move slowly because of the inadequate communication infrastructure, but now it moves much more quickly. The wheel of everyday existence had been closed for two decades prior to then. In the modern regional and international arena, the successful political resolution of the CHT conflict is considered a remarkable achievement for our country. With the signing of the peace treaty, the hill country resumed its regular rhythm. Because of this, Sheikh Hasina's UNESCO Prize recognized Bangladesh's distinctive commitment to peace.
The 1997 Bangladesh government made an effort to create enduring peace in the hill areas. After that, in 1997, there was an armistice that ultimately came to be known as the Chittagong Hill Tracts Agreement or the Peace Accord. The majority of the agreement's provisions, according to the administration, have allegedly been carried out. Additionally, the unrealized clauses will be promptly implemented, therefore a favorable climate is required.
On the other side, a number of schools and colleges, including Rangamati University of Science and Technology and Rangamati Medical College, have been established in the 20 years after the peace deal. The field of communication has seen advancement. With two-star hotels and a three-star tourism complex, Sajeke in Baghaichari was created with tourists in mind.
The majority of the jhum crops would have been lost along the route in the past, but since there isn't as much traffic now, hill farmers can simply sell their jhum crops at the market.
The lumber industry has seen the largest improvement since the accord. Since the deal, the region's timber trade has expanded. Despite not previously purchasing hillside tree gardens, traders are now doing so. The gardeners reap financial rewards.
All of the Chittagong Hill Tracts districts, including Rangamati, have experienced general economic development as a result of improvements in every area, including education, communication, and security. A native of Rangamati named Laxmidhan Chakma remarked, "Government jobs used to seem like golden deer to us." The educated and deserving children of the Hill Tracts are now, however, easily obtaining government jobs as a result of the Hill Tracts Peace Accord. Without the agreement, it was never feasible.
The wheel of the mountain economy continued to turn after the peace deal notwithstanding a few episodes focusing on rivalry and hegemony among the regional parties.
Due to many actions the government took after the peace deal, economic prosperity has been attained in a similar manner to how people's living standards have increased. Analyzing the periods prior to and following the peace accord can help us comprehend this.
The Hill People were allowed to trade easily following the Hill Tracts Peace Accord. The blockage of some regional groups frightened the general population. However, the residents of the hills are now exhaling in relief as a result of the ceasefire deal. With the administration's unparalleled collaboration, the locals operate independently.
Before the Hill Accords, trade and business in the hill country were at a standstill. The typical person was unable to move freely. But that time is passed. People can conduct business freely today. Trade and commerce have benefited from the expansion in communication. The police administration is set up so that everyone in this place can carry out their responsibilities on their own.
Ten additional development projects have been started in the meantime to further develop the Chittagong Hill Tracts. The Planning Commission has received a proposal from the Ministry of Chittagong Hill Tracts for inclusion in the Green Leaf in the upcoming 2021–22 Fiscal Year's Annual Development Program (ADP). The allocation has been requested concurrently for 19 active projects.
The Chittagong Hill Tracts Development Board's Rural Road Development Project in Rangamati Hill District will last till 2021–2024. In the Rangamati Hill District, the construction period for rural infrastructure has been set at 2024.
The improvement of the water system in Bandarban Municipality and Lama Municipality of Bandarban Hill District is planned to include the construction of a master drain by 2023. Additionally, a deadline of 2023 has been set for the development of the different rural roads built by the Board in the Bandarban Hill District.
It has been determined that construction of a bridge and connecting road from Upazila Sadar to isolated regions of the Khagrachhari district will begin in 2025 with the goal of assisting the socioeconomic development of the Chittagong Hill Tracts' underprivileged residents. The completion date for the road project connecting Khagrachhari district's Laxichhari Upazila Sadar and Barmachhari Bazar is 2025. Building rural road infrastructure in the Khagrachhari Hill District is being done in an effort to connect isolated villages in various Upazilas to the Upazila Sadar communication network.
Construction is underway on a rural road that would connect Ruma Upazila in the Bandarban Hill District to Roangchhari Upazila Sadar. In the isolated Chittagong Hill Tracts, a high-value spice farming initiative is being conducted.
A master drain for the development of the drainage system of the Khagrachhari district headquarters and the elimination of water blockage are also being built, along with two bridges over the Sangu river and one over the Sonakhali canal in Bandarban Hill District.
Additionally, there is an increase in cotton farming in the Chittagong Hill Tracts region and a reduction in farmer poverty, as well as development in all Upazilas, including Rangamati municipality, and power supply via the installation of solar panels in remote Chittagong Hill Tracts areas (Phase II). Construction of irrigation drains in various Upazilas of the Bandarban Hill District, irrigation drains in various Upazilas of the Khagrachhari district of the Chittagong Hill Tracts, and the provision of potable drinking water via GFS and deep Tube Well in all areas in rocky areas in various Upazilas of the Bandarban district are all included in this project.
Other programs to reduce poverty include growing cashew and coffee in the CHT region, as well as managing water supply and sanitation in the Khagrachari district's marketplaces and surrounding neighborhoods. establishing and executing the network, which at the moment serves as the main access point for the residents of the three hill districts of Rangamati, Bandarban, and Khagrachari to get essential social services.
The Chittagong Hill Tracts Peace Accord recognized the hill people's unique status and dignity. A regional council made up of the local government councils of the three hill districts has been established in accordance with the peace deal.
The Regional Council is organized as follows: Chairman 1, Native American Member 12, Native American Woman 2, Native (Non-Indigenous) Male 6, Non-Indigenous Member, Female 1. The accord asks for the creation of a Ministry of Tribal Affairs, headed by one tribe, to regulate operations concerning the Chittagong Hill Tracts. Their land will be returned if the tribes' land ownership rights are established. In order to ascertain who owns the property, a land survey system will be implemented in the Chittagong Hill Tracts.
Every home of the tribal people is now filled with educated young people. The literacy rate of Chakmas is 96 percent on average, with at least one employee per household.
The development of tribal people in the Chittagong Hill Tracts is significantly better than that of any outlying area of Bangladesh due to the implementation of quota systems in all jobs, including BCS, priority systems, and quotas for tribal students in all medical schools and universities as well as scholarships in Europe, America, and Australia.
The current prime minister, Sheikh Hasina, is always working to meet the expectations of the residents of the Chittagong Hill Tracts. In the highland areas, the current administration has not implemented any anti-people, anti-democracy measures. The Chittagong Hill Tracts Development Board's chairperson was chosen when the Awami League administration took office.
The Minority Cultural Institutions Bill 2010 and the creation of the Land Commission have been approved by the National Assembly. In the interim, everyone has come to terms with the idea that tribes, minorities, ethnic groups, and communities can safeguard the nation's integrity. We believe that in order for there to be development, Sheikh Hasina's efforts to bring about peace must be supported.
The successful execution of numerous ongoing socio-economic development initiatives provides compelling evidence of the need for the Hill Tracts Peace Agreement to be put into effect. The conviction to uphold the rights of all citizens as stated in the peace agreement must be put into action, but the hill-Bengalis must work together to do so.