Sierra Leone to Boost Market Access and Agricultural Productivity for Smallholder Farmers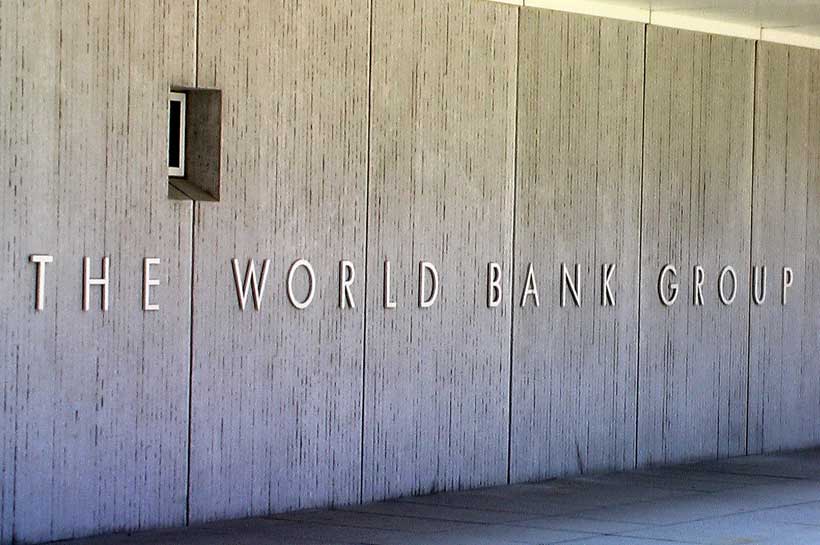 The World Bank Board of Executive Directors approved a $30 million International Development Association (IDA) grant to support agricultural productivity and access to markets for smallholder farmer-agribusiness in Sierra Leone.
This additional financing for the Smallholder Commercialization and Agribusiness Development Project (SCADeP) will enable the project to invest in roads and bridges to improve connectivity thereby providing access to more remote areas of high agricultural production. Specifically, it will help build critical bridges across key river crossing points currently served by manual cable ferries. These manual ferries are mostly out of service due to increasing risks of accidents particularly during the rainy season when water levels are high.
"The World Bank is focusing its interventions toward helping the agricultural sector recover quickly from the effects of COVID-19 and contribute toward higher medium- to long-term agricultural growth required to reduce poverty among smallholder farmers and promote inclusive growth," said Gayle Martin, World Bank Country Manager for Sierra Leone. "This project is aligned with the economic diversification and growth agenda of the Government."
Smallholder farmers are the drivers of many economies and play an important role in promoting livelihoods and food security amongst the rural poor. The additional financing is strengthening productive business linkages between farmers and selected agribusiness firms and other commodity off-takers. It builds on the results achieved by the project and will scale up the provision of improved seeds and fertilizers to increase farmers' productivity.
So far, the SCADeP project has supported the rehabilitation and maintenance of 166 km of feeder roads and the construction of 192 culverts and 6 bridges, thereby providing year-round access to farms, markets, schools and health centers for 77 communities in nine districts across the country. Average travel time on these roads has seen a significant reduction from 20min/km to about 2min/km. Another key accomplishment is a study to assess the agribusiness/out-grower landscape in Sierra Leone. This framework is serving as a guideline for the creation of effective and mutually beneficial long-term partnership arrangements between farmers, nucleus commercial farmers, agro-processors and exporters.
European Commission strengthens support for treatment through convalescent plasma
European Commission has invited more than 200 blood-collection services around the EU to apply for funding for the purchase of plasmapheresis equipment, i.e. equipment that takes plasma from donors. The aim of this action is to support the treatment of new COVID-19 patients who are fighting the disease, by increasing EU capacity to collect convalescent plasma, i.e. plasma from recovered COVID-19 patients. This action is part of the Emergency Support Instrument (ESI). Grants will be provided to public and NGO blood-collection services authorised to collect plasma.
This action demonstrates the Commission's commitment to developing therapeutics, as specified in the EU health preparedness for possible future outbreaks communication.
Stella Kyriakides, Commissioner for Health and Food Safety, said: "Convalescent plasma could be a promising treatment for COVID-19.With the financing we put forward today, we are able to go a step further in plasma collection and I invite all relevant stakeholders to make use of it. We will continue to explore all possible options to support the development and access to safe and effective treatments for COVID-19 to protect our citizens. This remains our primary objective in the weeks and months ahead."
The treatment consists of transfusing convalescent plasma to sick patients to boost their immunity and ability to fight the disease. Plasma transfusion is also used to purify antibodies to make a COVID-19 specific medicinal product (immunoglobin) as short-term alternative to vaccines. This product is given as a prophylactic injection to patients, vulnerable persons and healthcare workers, or as a treatment. The efficacy of these treatments is being investigated worldwide, including in an EU research project funded by Horizon 2020. Preliminary results are promising while results from full clinical trials are forthcoming.
These treatments rely on the collection of large quantities of convalescent plasma donated by recovered patients.
At the moment, almost 75% of plasma collected by public blood services and the Red Cross is done via donations of whole blood, from which the plasma is then separated. This is a much less efficient collection method compared with plasmapheresis – a bedside process where plasma is taken from the donor whilst the other blood components are returned to the donor. In case of plasmapheresis, donors can donate higher volumes of plasma at one time and can donate once every 2 weeks compared with once every 3-4 months for whole blood donors. Additionally, 'super donors' – donors whose plasma is particularly rich in antibodies – can be asked to give donations many times over a period of months.
The invitation is valid for a month, and has a budget of €40 million funded through the Emergency Support Instrument. The allocation of grants will be done according to the needs expressed by Member States' blood-collection services
The budget will support the purchase of a number of plasmapheresis machines and associated equipment, including collection kits, storage facilities, the testing and characterisation of plasma and organisational programmes.
Background Information
Adopted by the Council in April 2020, the Emergency Support Instrument (ESI) allows the EU to provide emergency support addressing the human and economic consequences of a crisis such as the ongoing pandemic.
The ESI supports Member States in their efforts to address the COVID-19 pandemic in a strategic and coordinated manner at European level.
In the health area, the ESI is already being used to help address Member States' ongoing needs and to contribute to preparedness for future outbreaks and a possible second wave. In particular, the ESI is supporting the transport of essential goods, medical teams and patients and is financing a facility to procure essential medical products for stockpiling and/or distribution to Member States.
Under the procurement facility, a contract was signed on 28 July to secure doses of the therapeutic Remdesivir for around 30,000 patients across the EU. Some 10 million masks to protect healthcare workers have also been purchased and delivery through batches is on-going.
A significant part of the budget available under the ESI will be used to secure the production of vaccines in the EU and sufficient supplies for its Member States through Advance Purchase Agreements with vaccine producers, in line with the EU Vaccines Strategy.
No end in sight to COVID crisis, and its impact will last for 'decades to come'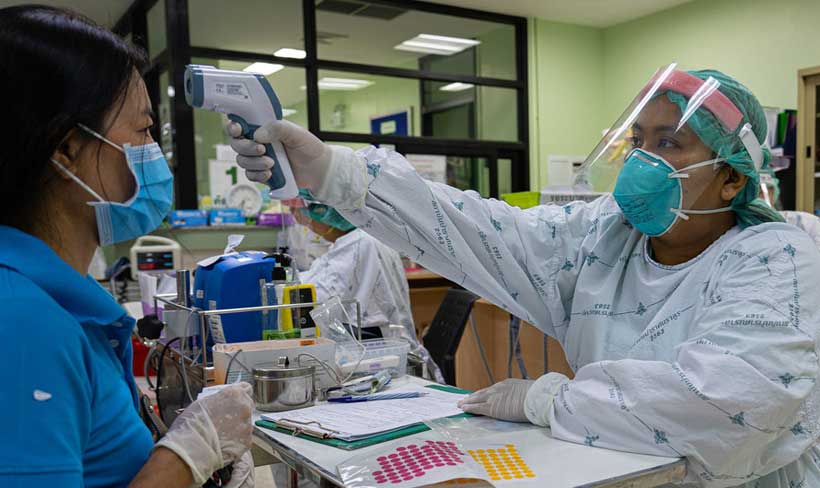 Expressing "appreciation for WHO and partners' COVID-19 pandemic response efforts", the emergency committee convened by the UN health agency's chief, made it clear that there is not yet an end in sight to the public health crisis that has so far infected more than 17 million and killed over 650,000 people.
The committee convened by Tedros Adhanom Ghebreyesus, Director-General of the World Health Organization, under the International Health Regulations (2005) (IHR), held its fourth meeting on 31 July.
Sustained effort needed
In its statement following the meeting, published on Saturday, it highlighted the "anticipated lengthy duration" of the pandemic, noting "the importance of sustained community, national, regional, and global response efforts."
After a full discussion and review of the evidence, the Committee "unanimously agreed" the outbreak still constitutes a public health emergency of international concern (PHEIC). Tedros accepted the advice of the Committee.
The Director-General declared a PHEIC – WHO's highest level of alarm – on 30 January, at a time when there were fewer than 100 cases in total, and no deaths outside China.
'Once-in-a-century health crisis'
"The pandemic is a once-in-a-century health crisis, the effects of which will be felt for decades to come", Tedros told the Committee in his opening remarks on Friday.
"Many countries that believed they were past the worst are now grappling with new outbreaks. Some that were less affected in the earliest weeks are now seeing escalating numbers of cases and deaths. And some that had large outbreaks have brought them under control."
Recommendations
The Committee made a range of recommendations to both WHO and Member States.
It advised the agency to continue to mobilize global and regional multilateral organizations and partners for COVID-19 preparedness and response and to support Member States in maintaining health services, while also accelerating the research and eventual access to diagnostics, therapeutics, and vaccines.
Fair access
It advised countries to support these research efforts, including through funding, and to join in efforts to allow equitable allocation of diagnostics, therapeutics and vaccines by engaging in the Access to COVID-19 Tools (ACT) Accelerator, an unprecedented global collaboration between countries, philanthropists and business.
The committee also advised countries to strengthen public health policies to identify cases, and improve speedy contact tracing, "including in low-resource, vulnerable, or high-risk settings and to maintain essential health services with sufficient funding, supplies, and human resources."
Countries were also advised the committee to implement proportionate measures and advice on travel, based on risk assessments, and to review these measures regularly.
Ravages of acute hunger will likely hit six in 10 in Zimbabwe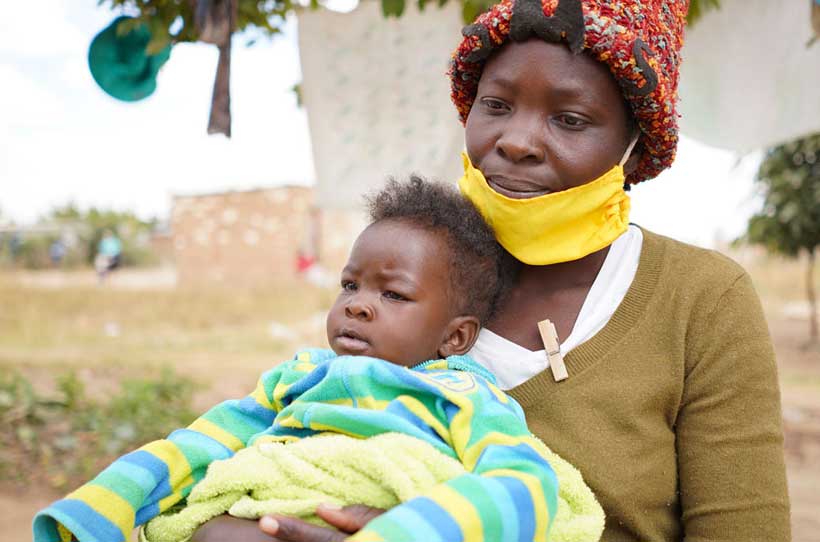 The World Food Programme (WFP) is urgently seeking more international support to prevent millions of Zimbabweans plunging deeper into hunger. The COVID-19 pandemic has aggravated an already severe hunger crisis in Zimbabwe, UN humanitarians warned on Thursday.
In an appeal for an additional $250 million to support emergency relief for millions of vulnerable people, the World Food Programme (WFP) said that by the end of the year, the number of food-insecure people in the southern African nation, is expected to surge by almost 50 per cent, to 8.6 million.
Triple shock
That represents around 60 per cent of the population, the agency said in a statement, blaming drought, economic recession and the coronavirus pandemic as the main drivers of the crisis.
Galloping hyperinflation has meant that few families can now afford even basic food, WFP said, with the price of maize, the staple cereal, more than doubling in June.
Lola Castro, WFP's Regional Director for Southern Africa, said that many Zimbabwean families were suffering "the ravages of acute hunger", before appealing to the international community to help prevent "a potential humanitarian catastrophe."
Unemployment rife
Zimbabwe's food insecurity has been compounded by a nationwide lockdown which has caused massive joblessness in urban areas.
In rural areas, hunger is accelerating, as unemployed migrants return to their villages, without the vital remittances they once provided.
According to WFP, subsistence farmers make up three-quarters of Zimbabwe's population and produce most of its food.
They are hurting because of a third successive drought-hit harvest this year which yielded only 1.1 million tonnes of maize, the staple cereal.
Harvest short by half
This amount is well down on last year's already poor harvest of 2.4 million tonnes, and less than half the national requirement.
As a result, WFP has warned that that there will "even more severe hunger" in early 2021, at the peak of the next "lean" season.
With sufficient funding, the agency intends to assist four million of the most vulnerable people in Zimbabwe this year: those suffering "crisis" and "emergency" levels of hunger.
It intends to scale up this aid to five million people from January to April next year, the peak of the lean season.
This month, amid serious funding shortages, WFP will only reach 700,000 of 1.8 million intended recipients.