New report examines how to prevent future pandemics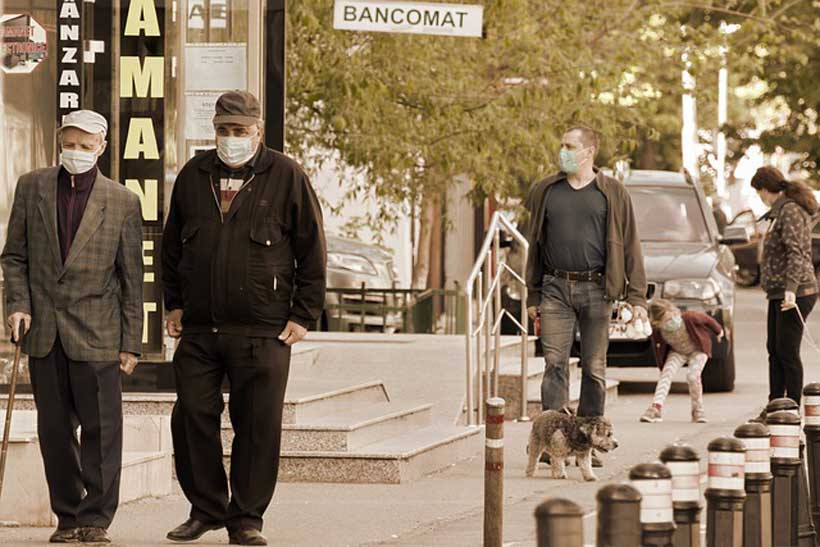 Ebola, SARS, Zika, HIV/AIDS, West Nile fever and now COVID-19. These are some of the highest-profile diseases to emerge in the last several decades. And while they emerged in different parts of the world, they have one thing in common. They are what scientists call "zoonotic diseases," infections that jump between animals and humans, some of which leave illness and death in their wake.
Now, a scientific assessment from the UN Environment Programme (UNEP) and the International Livestock Research Institute (ILRI) finds that unless countries take dramatic steps to curb zoonotic contagions, global outbreaks like COVID-19 will become more common.
"People look back to the influenza pandemic of 1918–1919 and think that such disease outbreaks only happen once in a century," says Maarten Kappelle, the head of scientific assessments at UNEP. "But that's no longer true. If we don't restore the balance between the natural world and the human one, these outbreaks will become increasingly prevalent."
The assessment, Preventing the next pandemic: Zoonotic diseases and how to break the chain of transmission, published on 6 July, describes how 60 per cent of the 1,400 microbes known to infect humans originated in animals.
While emerging contagions like COVID-19 dominate headlines, neglected zoonotic diseases kill at least 2 million people every year, mostly in developing countries. That is more than four times the current reported death toll of COVID-19.
Zoonotic diseases have plagued societies since Neolithic times and were responsible for some of history's deadliest pandemics, including the bubonic plague of the late Middle Ages and the influenza pandemic of the early twentieth century.
But as the world's population edges towards 8 billion, rampant development is putting humans and animals in increasingly close quarters, making it easier for diseases to vault between species.
"As we exploit more marginal areas, we are creating opportunities for transmission," says Eric Fèvre, a professor of veterinary infectious diseases at the University of Liverpool and a jointly appointed ILRI researcher. "There is an increasing risk of seeing bigger epidemics and, eventually, a pandemic of the COVID-19 type as our footprint on the world expands."
The cost of zoonotic epidemics is steep. The International Monetary Fund has predicted that COVID-19 alone will cause the global economy to contract by 3 per cent this year, wiping out $9 trillion in productivity through 2021. But even in the two decades before the pandemic, the World Bank estimated that zoonotic diseases had direct costs of more than $100 billion.
To prevent future outbreaks, countries need a coordinated, science-backed response to emerging zoonotic diseases, says Delia Grace, lead author of the report as well as a veterinary epidemiologist at ILRI and professor of food safety at the UK's Natural Resources Institute. "Viruses don't need a passport. You cannot tackle these issues on a nation-by-nation basis. We must integrate our responses for human health, animal health, and ecosystem health to be effective."
UNEP and ILRI are urging governments to embrace an inter-sectoral and interdisciplinary approach called One Health. It calls on states not only to buttress their animal as well as human healthcare systems, but also to address factors – like environmental degradation and increased demand for meat –that make it easier for diseases to jump species. Specifically, it encourages states to promote sustainable agriculture, strengthen food safety standards, monitor and help improve traditional food markets, invest in technology to track outbreaks, and provide new job opportunities for people who trade in wildlife.
Robinson says it's also important for governments to better understand how zoonotic diseases work. That could help the world avoid another pandemic on the scale of COVID-19.
"Getting ahead of the game and preventing the type of global shutdown we've seen—that's what investing in zoonotic research will get you," she says. "Outbreaks will happen. Pathogenic organisms will jump from animals to humans, and back to animals again. The question is: How far will they jump and what impact will they have?"
FAST FACTS ON ZOONOTIC DISEASES
Zoonotic diseases (also known as zoonoses) are illnesses caused by pathogens that spread from animals to people and from people to animals.
Examples of zoonoses include HIV-AIDS, Ebola, Lyme disease, malaria, rabies and West Nile fever, in addition to the disease cause by the novel coronavirus 2019, COVID-19.
Certain wild animals (including rodents, bats, carnivores and non-human primates) are most likely to harbour zoonotic pathogens, with livestock often serving as a bridge for transmission of the pathogens from their wildlife reservoir to their new human host.
In the world's poorer countries, neglected endemic zoonoses associated with livestock production cause more than 2 million human deaths a year.
AI for Human Resources Toolkit Helps Organizations Overcome Implementation Challenges
The World Economic Forum published the "Human-Centred AI for Human Resources: A Toolkit for Human Resources Professionals" to scale the responsible use of artificial intelligence in Human Resources (HR). The toolkit includes a guide covering key topics and steps in the responsible use of AI-based HR tools, and two checklists – one focused on strategic planning and the other on the adoption of a specific tool.
There are now 250 HR tools that use AI, according to the paper. These tools aim to manage talent in ways that are more effective, fair, and efficient.
However, the use of AI in HR raises concerns given AI's potential for problems in areas such as data privacy and bias. The use of AI in HR also poses operational, reputational, and legal risks to organizations, especially with recent moves in several countries to regulate its use. There is therefore high interest in AI in HR but also apprehension, and organizations are looking to navigate this increasingly complex landscape.
To help organizations overcome these challenges, the World Economic Forum brought together over 50 experts in HR, data science, employment law, and ethics to create a practical toolkit for the responsible use of AI in this field.
"The use of AI in Human Resources is becoming prolific and yet it can be riddled with ethical AI problems such as bias. For this and other reasons the EU has named it a high-risk use of AI. This multi-stakeholder work helps all users to take the right decisions when using these tools," said Kay Firth-Butterfield, Head of AI and Machine Learning at the World Economic Forum.
The toolkit contents were reviewed by over 300 HR professionals in private, public, and civil society organizations through focus groups, workshops, and in-depth pilots.
"As large companies innovate with a growing variety of technological tools related to talent and people strategy, questions abound as to how to ensure that technology is used responsibly and effectively. The Human-Centred AI for HR Toolkit is a practical guide to the responsible use of AI in HR that we hope will assist HR professionals to properly assess AI tools, improve diversity and inclusion outcomes, and support ethical AI practices for their organizations," said Ani Huang, Senior Vice President of the HR Policy Association.
"As the workplace continues to evolve, HR professionals must embrace technologies, like AI, to better understand employee and business challenges and recommend evidence-based solutions. This toolkit will be helpful for HR professionals in making better informed decisions when using AI in Human Resources," said Alexander Alonso, Chief Knowledge Officer for the Society for Human Resource Management.
Özgür Burak Akkol, Chairman of the Board at the Turkish Employers' Association of Metal Industries (MESS) said "artificial intelligence can provide the best outcome once it's designed in a human-centered approach. The research that we initiated in Turkey showed that the HR department is not yet equipped with the required capabilities to manage the future of the workforce and cultivate the culture for the 4th Industrial Revolution. Two workshops and pilots that reached more than 250 companies HR heads proves that the designed toolkit is very effective in providing the key considerations for the use of AI for HR and support the cultural transformation for the 4th Industrial Revolution."
The accompanying white paper published along with the toolkit highlights the lessons learned from the project and piloting experiences, and discusses new issues that are on the horizon for AI in HR.
This project was led by World Economic Forum Fellow Professor Matissa Hollister from McGill University, in collaboration with Fellows from Baker McKenzie and New America, and the Centre for the Fourth Industrial Revolution Turkey, an affiliate centre of the World Economic Forum established by the Turkish Employers' Association of Metal Industries (MESS) and the Republic of Turkey Ministry of Industry and Technology.
Amidst Strong Economic Rebound in Russia, Risks Stemming from COVID-19 and Inflation
Following a strong economic rebound in 2021, with 4.3 percent growth, Russia's growth is expected to slow in 2022 and 2023, with a forecast of 2.4 percent and 1.8 percent growth, respectively, according to the World Bank's latest Regular Economic Report for Russia (#46 in the series).
The Russian economy has now recovered to above its pre-pandemic peak, with growth driven by a strong rebound in consumer demand. In 2022, growth will be supported by continued strength in commodity markets, but will likely also be hampered by COVID-19 control measures and tighter interest rates.
Household consumption in the second quarter increased to more than 9 percent on the previous quarter (seasonally adjusted), showing the fastest rate of growth in a decade. Labor markets also saw a substantial upswing, with unemployment falling to a four-year low and real wages growing.
Russia's current account surplus has also been exceptionally strong, on the back of high commodity prices and low levels of outbound tourism. The federal budget has been consolidated, led by a strong growth in revenue, and is on track to meet the authorities' target of meeting the fiscal rule next year.
"This surge in spending resulted from the release of pent-up demand created by pandemic restrictions," said David Knight, Lead Economist and Program Leader, World Bank. "It was aided by increased credit, Russian tourists staying at home for the holidays this year, and resource inflows via the energy sector."
The report assesses the short-term risks weighing on Russia's growth and finds that low vaccination rates are necessitating stricter COVID-19 control measures that may reduce economic activity, while more persistent inflation will likely call for tighter interest rates for a longer period, limiting the growth outlook.
The report also analyzes how Russia could be impacted by global economic growth under three different green transition scenarios, and suggests that domestic climate action can help mitigate some of the possible impacts of a global green transition and create new opportunities for Russia.
The country's new low-carbon development strategy, which aims for a 70 percent reduction in net emissions by 2050 and net carbon neutrality by 2060, will become an important first step for Russia. A focus on enabling the transition to a more diversified and faster growing economy will call for strengthening of a broad range of assets including human capital, knowledge, and world-class market institutions.
"Environmental sustainability is becoming central to the global economic agenda. Increased commitments by countries and firms to carbon neutrality signal that wholesale changes to policy frameworks will be needed in the coming years," said Renaud Seligmann, World Bank Country Director for Russia. "With Russia's pledge to become carbon neutral by 2060, the country now needs to take concrete actions of moving towards decarbonization."
To accomplish these goals, the report recommends the implementation of carbon pricing and the consolidation of energy subsidies for consumers in Russia. At the same time, measures should be taken to ensure people are protected from the costs and any adverse impacts of the transition.
The report estimates that consumer energy subsidies on electricity, gas and petroleum in Russia amounted to 1.4 percent of the country's GDP in 2019. By redeploying these resources, the authorities could increase GDP and ensure that no consumers are left worse off. At the same time, this would help reduce greenhouse gas emissions and move Russia closer to its goal of a green and sustainable economy.
World trade reaches all-time high, but 2022 outlook 'uncertain'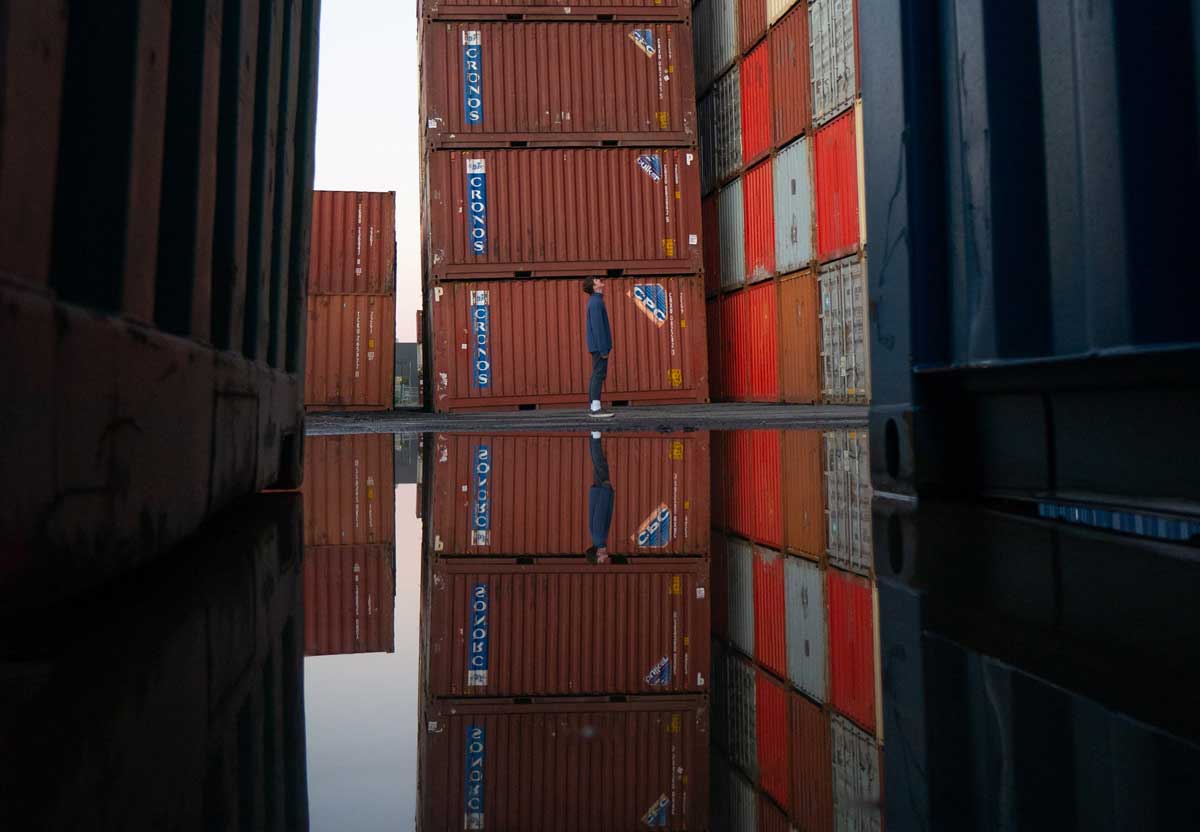 Global trade is expected to be worth about $28 trillion this year – an increase of 23 per cent compared with 2020 – but the outlook for 2022 remains very uncertain, UN economists said on Tuesday.
This strong growth in demand – for goods, as opposed to services – is largely the result of pandemic restrictions easing, but also from economic stimulus packages and sharp increases in the price of raw materials.
According to UN trade and development body UNCTAD, although worldwide commerce stabilized during the second half of 2021, trade in goods went on to reach record levels between July and September.
Services still sluggish
In line with this overall increase, the services sector picked up too, but it has remained below 2019 levels.
From a regional perspective, trade growth remained uneven for the first half of the year, but it had a "broader" reach in the three months that followed, UNCTAD's Global Trade update said.
Trade flows continued to increase more strongly for developing countries in comparison to developed economies overall in the third quarter of the year, moreover.
The report valued the global goods trade at $5.6 trillion in the third quarter of this year, which is a new all-time record, while services stood at about $1.5 trillion.
For the remainder of this year, UNCTAD has forecast slower growth for the trade in goods but "a more positive trend for services", albeit from a lower starting point.
Among the factors contributing to uncertainty about next year, UNCTAD cited China's "below expectations" growth in the third quarter of 2021.
"Lower-than-expected economic growth rates are generally reflected in more downcast global trade trends," UNCTAD noted, while also pointing to inflationary pressures" that may also negatively impact national economies and international trade flows.
The UN body's global trade outlook also noted that "many economies, including those in the European Union", continue to face COVID-19-related disruption which may affect consumer demand in 2022.
Semiconductor stress test
In addition to the "large and unpredictable swings in demand" that have characterized 2021, high fuel prices have also caused shipping costs to spiral and contributed to supply shortages.
This has contributed to backlogs across major supply chains that could continue into next year and could even "reshape trade flows across the world", UNCTAD cautioned.
Geopolitical factors may also play a role in this change, as regional trade within Africa and within the Asia-Pacific area increases on the one hand, "diverting trade away from other routes".
Similarly, efforts towards a more socially and environmentally sustainable economy may also affect international trade, by disincentivizing high carbon products.
The need to protect countries' own strategic interests and weaknesses in specific sectors could also influence trade in 2022, UNCTAD noted, amid a shortage of microprocessors called semiconductors that "has already disrupted many industries, notably the automotive sector".
"Since the onset of the COVID-19 pandemic, the semiconductor industry has been facing headwind due to unanticipated surges in demand and persisting supply constraints…If persistent, this shortage could continue to negatively affect production and trade in many manufacturing sectors."