Identity: Contemporary Identity Politics and the Struggle for Recognition –Book Review
The triumph of liberal democracy was celebrated by Francis Fukuyama (1991) and his patrons as the only available alternative left before the world but now building over his previous narrative and midwifing the post-honeymoon course of liberal democracy Fukuyama observes that a new precarious state is in view and that the conservatism has reincarnated in a newer garb through new identity zealots or tribes of different collectivities articulating on traditional lines. Against liberal democracy an anti-thesis has emerged with the spate of retributive stringent assertions under collective identities violent, dominant, exclusive and subjugating intimidating its very existence and leading towards chaos. Fukuyama elaborates how identity is rooted in inner self which has transformed from the Luther's perception, Rousseau's view to the Hegelian idea and acquired its current content. In his latest volume Identity: Contemporary Identity Politics and the Struggle for Recognition (2018) Fukuyama brings into discussion some serious issues in the aftermath of these developments and attempts at resolving the crisis by creating a 'civilian order' against the identity politics and multiculturalism. He suggests for controlling the malaise by impressing upon the use of identity for the sake of integration.
Identity Politics and the Human Nature
The term 'identity politics', which according to Francis Fukuyama undermines democracy, was first used in the middle of the twentieth century by psychologist Erik Erikson (1968). However, after the third wave1 when democracy was supposed to mature in value and practice the retrogression of world politics towards conservatism or what Larry Diamond (2015) calls 'global recession' brought the term into serious discussions. The political movements like Arab Spring, student's protests in South Africa, Brexit, black lives matter, populist nationalism of different states like Turkey, Japan, India and United States, anti-immigrant movements of Europe and white supremascism etc. are the reflection of identity politics.
Politics is rooted in human nature and Fukuyama too begins with the probing of human nature, the root behind the extension of man's desires and moral responsibilities. While defining identity Fukuyama takes the Platonic route to describe the human psyche in terms of soul that comprises of three parts: reason, spiritedness or emotion and desire. Thymos which he discussed in The End of History and the Last Man (1992) too regarding democracy and recognition, is spiritedness causative of isothymia, an urge to earn recognition on account of dignity as equal to others. Then he introduces the counter-idea of Megalothymia which means the need to be recognized as superior to others. Both the ideas of desire to be equal or superior to others present a neo-liberal dialectics based on which move the forces of identity. 'Thymos or "spiritedness," including the demand for recognition and indignation at injustice, are fundamental to politics and this human quality has often proved to be destructive' (Callaway, 2019:64).
Identity is defined as an inner self by Fukuyama against the outer self or world of social rules and norms that doesn't acknowledge its worth and dignity. 'Only in modern times has the view taken hold that the authentic inner self is intrinsically valuable, and the outer society systematically wrong and unfair in its valuation of the former. It is not the inner self that has to be made to conform to the society's rules, but society itself that needs to change' (Fukuyama 2018:10). This is a kind of reverse situation taken into cognizance the Hobbesian man who is wicked, greedy and an evil to be controlled by law. Fukuyama follows the Marxian schema of social reconstruction that considers human nature a social construct resultant of the work of material forces of production and ownership of property that requires an overhauling so that the human nature could be altered accordingly.
The Inner and the Outer self
The foundations of identity were laid with the perception of the disjunction between one's inside and one's outside and Luther was the first to valorize the inner self over the external. But Luther is distant from the modern understandings of identity as his innerself is unidimensional (based on the faith that either accepts or rejects god) and didn't seek recognition. J.J. Rosseau liberates Luther of this drawback as he reverses the Christian moral evaluation of man by declaring him secular, the freedom of whom lies in the natural and universal ability to experience the sentiment de l'existence, free of the layers of accumulated social convention. While Rousseau expands the moral choice from the binary of good and bad declaring man a sinless innocent creature Hegel's intervention connects human dignity with moral choice when he declares that human beings are morally free agents who are not simply rational machines seeking to maximize satisfaction of their desires. Hegel puts recognition of this moral agency at the centre-stage of human condition when he argues that human history was driven by a struggle for recognition. But since recognition fails to be satisfying without dignity of labour the democratic setups guarantee individual rights and equal dignity, where the dignity of few of traditional societies gives way to the dignity of all (Chap.3&4).
The synchronization of the outer self in conformity with the inner self that is dignity conscious is Fukuyama's major concern for which he sees a ray of hope in developing a modern impersonal state he referred to as 'getting to Denmark' (Fukuyama, 2011). The decay of the modern liberal democratic set up is another concern, especially after the regressive policies of the democratic regimes of Europe like Brexit, anti-immigration stances and the rise of populist nationalism in US and other parts of the world.
The systems which discriminate or deny recognition are megalothymia based and they require a reshuffle and replacement by isothymia. The crisis here is essentially of liberal democratic order, though earlier, Fukuyama had explained how Thymos was related to history with the visible angst against the communist states of Soviet Union, Eastern Europe, and China. "We cannot understand the totality of the revolutionary phenomenon unless we appreciate the working of thymotic anger and the demand for recognition that accompanied communism's economic crisis' (Fukuyama 1992). However, the financial constraints of welfarism depleted the social democracies. Recognition struggles targeted newer groups and their rights as groups, rather than the economic inequality of individuals. In the process the old working class was left behind (2018:112-113). Now amidst the identity politics that overwhelms the world with staunch assertions Fukuyama has registered a significant shift from his previous standpoint which was pro-liberal and anti-left.
The Proposal
Since Identity politics threatens liberal democracy by eroding the democratic values, principles and inclusive social order portending chaos Fukuyama proposes some measures by developing a space for thymos and human dignity. He suggests the creation of a 'civil identity' by evolving the common civil values against the given ethno-cultural or religious identities. The creedal national identities built around the foundational ideas of modern liberal democracy have to be promoted and public policy to deliberately assimilate new comers to those identities followed. His proposal at state-building includes introduction of national services, state symbols, cross-community values and effective state that helps to evolve an inclusive system repudiating the diverging identities. Fukuyama draws a parallel to Gellnerian model of evolving the national consciousness along the territorial existence of state as he speaks of evolution of a 'uniform civilian order' along the multiple identities in the hope of subjugating the latter. He, in fact, over expects from the identity voices to merge with this civilian order, though it may be a long term project but not impossible too. Identity can be used to divide but it can also be used to integrate and herein lies the remedy. No one contends that human beings are capable of rational behaviour or that they are self-interested individuals who seek greater wealth and resources but then to understand identity politics we need a better theory of human soul. While Fukuyama bears silence about the left his chords have turned more critical of the right.
Notes and References
Notes
1The term 'third wave' was used for the first time by Samuel P. Huntington who associates it with the democratization process to describe the global trend that has seen more than 60 countries throughout Europe, Latin America, Asia and Africa undergo some sort of democratic transition since Portugal's 'Carnation Revolution' in 1974.
References
Callaway H G (2019)Identity, the demand for dignity and the politics of resentment.Law and Politics Book Review29 (6).
Diamond, Larry (2015)Facing up the democratic recession. Journal of Democracy 26 (1).
Erikson, Erik H (1968) Identity: Youth and Crisis. New York: Norton.
Fukuyama, Francis (1992) The End of History and the Last Man. New York: Free Press.
— (2011) The Origins of Political Order: From Prehuman Times to the French Revolution. New York: Farrar, Strauss & Giroux.
— (2018) Identity: Contemporary Identity Politics and the Struggle for Recognition. New Delhi: Hachette India.
Violence in schools leads to $11 trillion in lost lifetime earnings
A new report from the World Bank and the End Violence Partnership / Safe to Learn Global Initiative shows that violence in and around schools severely impacts educational outcomes, and society pays a heavy price as a result, with an estimated $11 trillion in lost lifetime earnings.
The study, Ending Violence in Schools: An Investment Case, which was released together with the new strategy of the Safe to Learn initiative, finds that violence in schools – including physical, emotional, and sexual violence – is widespread in most countries. It profoundly affects students' experience in schools, leading to, among others, lower grades, more absence from schools, fewer friendships, and less trust in teachers. This contributes to children dropping out of school and learning less in school, leading, in turn, to losses in earnings in adulthood. Violence in schools also has a wide range of negative effects not only for mental health and psychological well-being, but also for multiple physical ailments. It is furthermore associated with risky behaviors, from using drugs and alcohol to having sex at a younger age.
"All the investments we make in education become irrelevant if children aren't safe at school," stressedJaime Saavedra, Global Director for Education, World Bank."Preventing violence is not an easy public policy. It requires the complex interweaving of actions at the school, community, and national levels. To underpin this undertaking, it is essential that countries have the political will to drive change. The evidence from the Investment Case and collective action from partners will be key in driving this change."
Violence in schools is pervasive, but rigorous evaluations of a range of interventions show that it can be reduced through innovative programs. Many tested programs have high benefits-to-cost ratios. This is, for example, the case for anti-bullying programs such as Olweus and KiVa.
"Ending violence in schools is possible, a smart investment, and there are proven interventions to do it. We need to create a movement to make change happen, and Safe to Learn is there to catalyze and support action at scale," emphasized Howard Taylor, Executive Director of the Global Partnership to End Violence Against Children.
To address this urgent issue, the report recommends interventions along the life cycle – starting in early childhood and continuing in primary and secondary schools. Many of those interventions have multiple benefits. For example, programs to boost socio-emotional learning improve students' prosocial behaviors and learning. Collaborative learning techniques also improve students' learning, relationships, and positive perceptions of themselves. In addition to particular interventions, national policies and "whole school" approaches are needed – one example is the Good School Toolkit in Uganda, which involves the whole school to promote behavioral change.
According to the report, ending violence in school is not only the right thing to do, it is also a smart investment. The data shows this in terms of the costs associated with violence in and around schools, but also in terms of multiple benefits for girls' and boys' learning, their well-being, and their future adult lives.
According to Saavedra, "Understanding the scope of the issue must push us all to renew our commitment to ensuring that all students have access to safe learning environments. This is an imperative if we are to collectively respond to the learning crisis. It won't be solved if we don't address in parallel the children's rights crisis that the global pandemic has unveiled all around the world. With the Investment Case and the Safe to Learn Strategy never before have we been better prepared to respond to this pressing challenge."
Demand for Investigation of COVID-19 gained momentum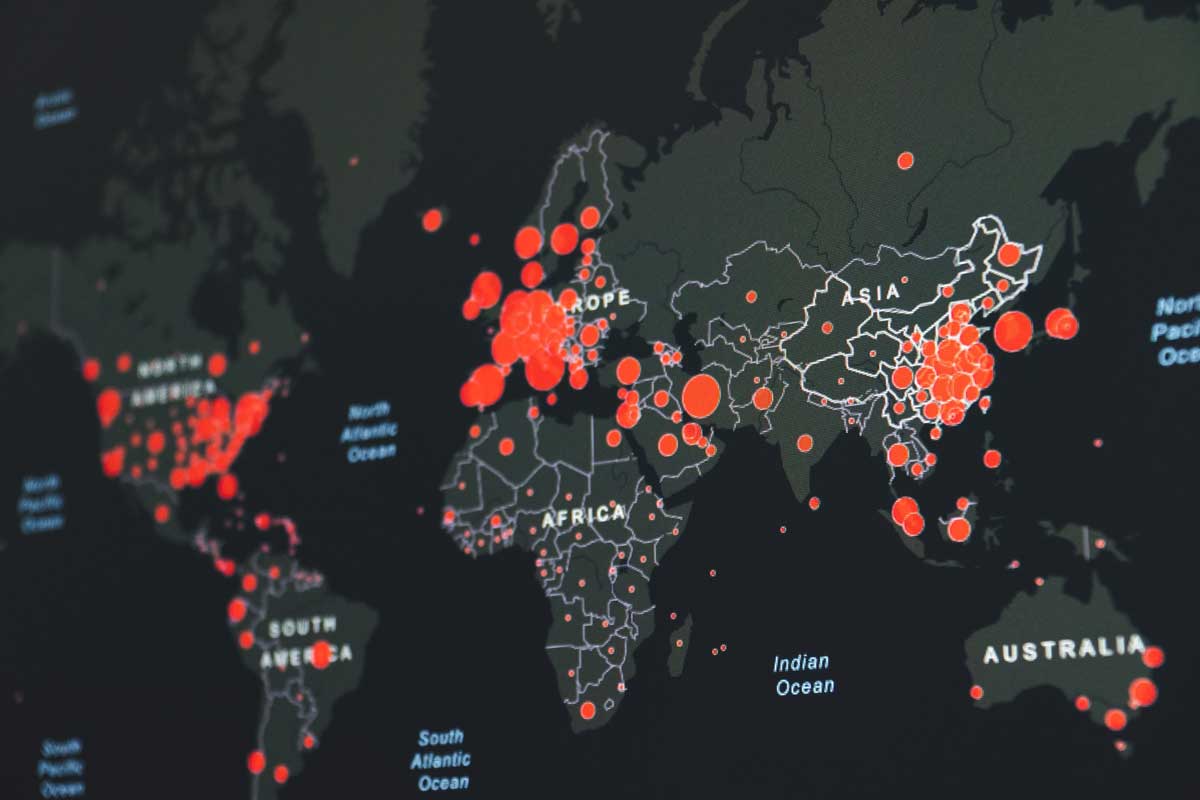 Human history is full of natural disasters like Earthquakes, Floods, Fires, Vacanos, Drought, Famine, Pandemic, etc. Some of them were really huge and have been damaged a lot. The outbreak of diseases was also very common in the past, like Spanish Flu, Tuberculosis, Cholera, Ebola, SARS, Middle-East-Virus, etc. However, the most damaging in recent history is COVID-19.
According to Worldometer, the latest data reveal that Coronavirus Cases has reached :
193,422,021, and death toll touched: 4,151,655. However, these are the official data provided by each individual country to Worldometer. The actual data is much more, as some countries have limited resources and could not test their population on a bigger scale, whereas few countries hide the actual data to save face, like India. Prime Minister Modi has mishandled the Pandemic and politicized it. His extremist approach toward minorities and political opponents has worsened the situation. He is afraid, if the public comes to know the actual disasters, he may lose political popularity and have to leave the office. Unofficial sources on groud estimate the actual figures are almost ten times higher. He has taken strict measures to hide the actual data and control media on reporting facts.
Whatever the actual data, even the official data shows a big disaster. Almost all nations became the victim of it and suffered heavily. The loss of human lives and the economic loss have made the whole World think seriously.
It is time to investigate the origin of COVID-19. There are many theories, and some are part of the blame game and politics, without proper investigations and reliable evidence. The World is so much polarized that it is very difficult to believe any side of the views and blames. Under this scenario, it is the World Health Organization (WHO) responsibility to conduct a transparent investigation and reach the source of COVID-19. It is believed that the whole World may trust WHO.
Chinese Foreign Ministry spokesman Zhao Lijian demanded on Wednesday that the United States show transparency and conduct a thorough investigation into its Fort Detrick laboratory and other biological labs overseas over the origins of COVID-19 in response to appeals from people in China and around the World. By Wednesday afternoon, an open letter published on Saturday asking the World Health Organization to probe Fort Detrick had garnered nearly 5 million signatures from Chinese netizens.
"The soaring number reflects the Chinese people's demands and anger at some people in the US who manipulate the origin-tracing issue for political reasons," Zhao said at a regular news briefing in Beijing.
The US Centers for Disease Control and Prevention issued a "cease and desist order" in July 2019 to halt research at Fort Detrick that involved dangerous organisms like the Ebola virus. The same month, a "respiratory outbreak" of unknown cause saw more than 60 residents in a Northern Virginia retirement community become ill. Later that year, Maryland, where Fort Detrick is based, witnessed a doubling of the number of residents who developed a respiratory illness related to vaping.
But the CDC never released information about the shutdown of the lab's deadly germ research operations, citing "national security reasons". "An investigation into Fort Detrick is long-overdue, but the US has not done it yet, so the mystery remains unsolved," Zhao said, adding that was a question the US must answer regarding the tracing of the origins of COVID-19.
There are 630,000 of its citizens lost to the Pandemic. The US should take concrete measures to investigate the origins of the virus at home thoroughly, discover the reason for its inadequate response to the Pandemic, and punish those who should be held accountable. Especially in the initial days, the mishandling of the Pandemic by then-President Trump was a significant cause of the rapidly spreading of the virus, which must be addressed adequately. Washington remains silent whenever Fort Detrick is mentioned. It seeks to stigmatize and demonize China under the pretext of origin-tracing.
It appealed that the WHO may come forward and conduct through research and investigation in a professional, scientific, and transparent manner to satisfy the whole World.
How to eliminate Learning Poverty
Children learn more and are more likely to stay in school if they are first taught in a language that they speak and understand. Yet, an estimated 37 percent of students in low- and middle-income countries are required to learn in a different language, putting them at a significant disadvantage throughout their school life and limiting their learning potential. According to a new World Bank report Loud and Clear: Effective Language of Instruction Policies for Learning, effective language of instruction (LoI) policies are central to reducing Learning Poverty and improving other learning outcomes, equity, and inclusion.
Instruction unfolds through language – written and spoken – and children learning to read and write is foundational to learning all other academic subjects. The Loud and Clear report puts it simply: too many children are taught in a language they don't understand, which is one of the most important reasons why many countries have very low learning levels.
Children most impacted by such policies and choices are often disadvantaged in other ways – they are in the bottom 40 percent of the socioeconomic scale and live in more remote areas. They also lack the family resources to address the effects of ineffective language policies on their learning. This contributes to higher dropout rates, repetition rates, higher Learning Poverty, and lower learning overall.
"The devastating impacts of COVID-19 on learning is placing an entire generation at risk," says Mamta Murthi, World Bank Vice President for Human Development. "Even before the pandemic, many education systems put their students at a disadvantage by requiring children to learn in languages they do not know well – and, in far too many cases, in languages they do not know at all. Teaching children in a language they understand is essential to recover and accelerate learning, improve human capital outcomes, and build back more effective and equitable education systems."
The new LoI report notes that when children are first taught in a language that they speak and understand, they learn more, are better placed to learn other languages, are able to learn other subjects such as math and science, are more likely to stay in school, and enjoy a school experience appropriate to their culture and local circumstances. Moreover, this lays the strongest foundation for learning in a second language later on in school. As effective LoI policies improve learning and school progression, they reduce country costs per student and, thus, enables more efficient use of public funds to enhance more access and quality of education for all children.
"The language diversity in Sub-Saharan Africa is one of its main features – while the region has 5 official languages, there are 940 minority languages spoken in Western and Central Africa and more than 1,500 in Sub-Saharan Africa, which makes education challenges even more pronounced," says Ousmane Diagana, World Bank Regional Vice President for Western and Central Africa. "By adopting better language-of-instruction policies, countries will enable children to have a much better start in school and get on the right path to build the human capital they need to sustain long-term productivity and growth of their economies."
The report explains that while pre-COVID-19, the world had made tremendous progress in getting children to school, the near-universal enrollment in primary education did not lead to near-universal learning. In fact, before the outbreak of the pandemic, 53 percent of children in low- and middle-income countries were living in Learning Poverty, that is, were unable to read and understand an age-appropriate text by age 10. In Sub-Saharan Africa, the figure was closer to 90 percent. Today, the unprecedented twin shocks of extended school closures and deep economic recession associated with the pandemic are threatening to make the crisis even more dire, with early estimates suggesting that Learning Poverty could rise to a record 63 percent. These poor learning outcomes are, in many cases, a reflection of inadequate language of instruction policies.
"The message is loud and clear. Children learn best when taught in a language they understand, and this offers the best foundation for learning in a second language," stressed Jaime Saavedra, World Bank Global Director for Education. "This deep and unjust learning crisis requires action. Investments in education systems around the world will not yield significant learning improvements if students do not understand the language in which they are taught. Substantial improvements in Learning Poverty are possible by teaching children in the language they speak at home."
The new World Bank policy approach to language of instruction is guided by 5 principles:
1. Teach children in their first language starting with Early Childhood Education and Care services through at least the first six years of primary schooling.
2. Use a student's first language for instruction in academic subjects beyond reading and writing.
3. If students are to learn a second language in primary school, introduce it as a foreign language with an initial focus on oral language skills.
4. Continue first language instruction even after a second language becomes the principal language of instruction.
5. Continuously plan, develop, adapt, and improve the implementation of language of instruction policies, in line with country contexts and educational goals.
Of course, these language of instruction policies need to be well integrated within a larger package of policies to ensure alignment with the political commitment and the instructional coherence of the system.
This approach will guide the World Bank's financing and advisory support for countries to provide high-quality early childhood and basic education to all their students. The World Bank is the largest source of external financing for education in developing countries – in fiscal year 2021, it broke another record and committed $5.5 billion of IBRD and IDA resources in new operations and, in addition, committed $0.8 billion of new grants with GPE financing, across a total of 60 new education projects in 45 countries.