Identity: Contemporary Identity Politics and the Struggle for Recognition –Book Review
The triumph of liberal democracy was celebrated by Francis Fukuyama (1991) and his patrons as the only available alternative left before the world but now building over his previous narrative and midwifing the post-honeymoon course of liberal democracy Fukuyama observes that a new precarious state is in view and that the conservatism has reincarnated in a newer garb through new identity zealots or tribes of different collectivities articulating on traditional lines. Against liberal democracy an anti-thesis has emerged with the spate of retributive stringent assertions under collective identities violent, dominant, exclusive and subjugating intimidating its very existence and leading towards chaos. Fukuyama elaborates how identity is rooted in inner self which has transformed from the Luther's perception, Rousseau's view to the Hegelian idea and acquired its current content. In his latest volume Identity: Contemporary Identity Politics and the Struggle for Recognition (2018) Fukuyama brings into discussion some serious issues in the aftermath of these developments and attempts at resolving the crisis by creating a 'civilian order' against the identity politics and multiculturalism. He suggests for controlling the malaise by impressing upon the use of identity for the sake of integration.
Identity Politics and the Human Nature
The term 'identity politics', which according to Francis Fukuyama undermines democracy, was first used in the middle of the twentieth century by psychologist Erik Erikson (1968). However, after the third wave1 when democracy was supposed to mature in value and practice the retrogression of world politics towards conservatism or what Larry Diamond (2015) calls 'global recession' brought the term into serious discussions. The political movements like Arab Spring, student's protests in South Africa, Brexit, black lives matter, populist nationalism of different states like Turkey, Japan, India and United States, anti-immigrant movements of Europe and white supremascism etc. are the reflection of identity politics.
Politics is rooted in human nature and Fukuyama too begins with the probing of human nature, the root behind the extension of man's desires and moral responsibilities. While defining identity Fukuyama takes the Platonic route to describe the human psyche in terms of soul that comprises of three parts: reason, spiritedness or emotion and desire. Thymos which he discussed in The End of History and the Last Man (1992) too regarding democracy and recognition, is spiritedness causative of isothymia, an urge to earn recognition on account of dignity as equal to others. Then he introduces the counter-idea of Megalothymia which means the need to be recognized as superior to others. Both the ideas of desire to be equal or superior to others present a neo-liberal dialectics based on which move the forces of identity. 'Thymos or "spiritedness," including the demand for recognition and indignation at injustice, are fundamental to politics and this human quality has often proved to be destructive' (Callaway, 2019:64).
Identity is defined as an inner self by Fukuyama against the outer self or world of social rules and norms that doesn't acknowledge its worth and dignity. 'Only in modern times has the view taken hold that the authentic inner self is intrinsically valuable, and the outer society systematically wrong and unfair in its valuation of the former. It is not the inner self that has to be made to conform to the society's rules, but society itself that needs to change' (Fukuyama 2018:10). This is a kind of reverse situation taken into cognizance the Hobbesian man who is wicked, greedy and an evil to be controlled by law. Fukuyama follows the Marxian schema of social reconstruction that considers human nature a social construct resultant of the work of material forces of production and ownership of property that requires an overhauling so that the human nature could be altered accordingly.
The Inner and the Outer self
The foundations of identity were laid with the perception of the disjunction between one's inside and one's outside and Luther was the first to valorize the inner self over the external. But Luther is distant from the modern understandings of identity as his innerself is unidimensional (based on the faith that either accepts or rejects god) and didn't seek recognition. J.J. Rosseau liberates Luther of this drawback as he reverses the Christian moral evaluation of man by declaring him secular, the freedom of whom lies in the natural and universal ability to experience the sentiment de l'existence, free of the layers of accumulated social convention. While Rousseau expands the moral choice from the binary of good and bad declaring man a sinless innocent creature Hegel's intervention connects human dignity with moral choice when he declares that human beings are morally free agents who are not simply rational machines seeking to maximize satisfaction of their desires. Hegel puts recognition of this moral agency at the centre-stage of human condition when he argues that human history was driven by a struggle for recognition. But since recognition fails to be satisfying without dignity of labour the democratic setups guarantee individual rights and equal dignity, where the dignity of few of traditional societies gives way to the dignity of all (Chap.3&4).
The synchronization of the outer self in conformity with the inner self that is dignity conscious is Fukuyama's major concern for which he sees a ray of hope in developing a modern impersonal state he referred to as 'getting to Denmark' (Fukuyama, 2011). The decay of the modern liberal democratic set up is another concern, especially after the regressive policies of the democratic regimes of Europe like Brexit, anti-immigration stances and the rise of populist nationalism in US and other parts of the world.
The systems which discriminate or deny recognition are megalothymia based and they require a reshuffle and replacement by isothymia. The crisis here is essentially of liberal democratic order, though earlier, Fukuyama had explained how Thymos was related to history with the visible angst against the communist states of Soviet Union, Eastern Europe, and China. "We cannot understand the totality of the revolutionary phenomenon unless we appreciate the working of thymotic anger and the demand for recognition that accompanied communism's economic crisis' (Fukuyama 1992). However, the financial constraints of welfarism depleted the social democracies. Recognition struggles targeted newer groups and their rights as groups, rather than the economic inequality of individuals. In the process the old working class was left behind (2018:112-113). Now amidst the identity politics that overwhelms the world with staunch assertions Fukuyama has registered a significant shift from his previous standpoint which was pro-liberal and anti-left.
The Proposal
Since Identity politics threatens liberal democracy by eroding the democratic values, principles and inclusive social order portending chaos Fukuyama proposes some measures by developing a space for thymos and human dignity. He suggests the creation of a 'civil identity' by evolving the common civil values against the given ethno-cultural or religious identities. The creedal national identities built around the foundational ideas of modern liberal democracy have to be promoted and public policy to deliberately assimilate new comers to those identities followed. His proposal at state-building includes introduction of national services, state symbols, cross-community values and effective state that helps to evolve an inclusive system repudiating the diverging identities. Fukuyama draws a parallel to Gellnerian model of evolving the national consciousness along the territorial existence of state as he speaks of evolution of a 'uniform civilian order' along the multiple identities in the hope of subjugating the latter. He, in fact, over expects from the identity voices to merge with this civilian order, though it may be a long term project but not impossible too. Identity can be used to divide but it can also be used to integrate and herein lies the remedy. No one contends that human beings are capable of rational behaviour or that they are self-interested individuals who seek greater wealth and resources but then to understand identity politics we need a better theory of human soul. While Fukuyama bears silence about the left his chords have turned more critical of the right.
Notes and References
Notes
1The term 'third wave' was used for the first time by Samuel P. Huntington who associates it with the democratization process to describe the global trend that has seen more than 60 countries throughout Europe, Latin America, Asia and Africa undergo some sort of democratic transition since Portugal's 'Carnation Revolution' in 1974.
References
Callaway H G (2019)Identity, the demand for dignity and the politics of resentment.Law and Politics Book Review29 (6).
Diamond, Larry (2015)Facing up the democratic recession. Journal of Democracy 26 (1).
Erikson, Erik H (1968) Identity: Youth and Crisis. New York: Norton.
Fukuyama, Francis (1992) The End of History and the Last Man. New York: Free Press.
— (2011) The Origins of Political Order: From Prehuman Times to the French Revolution. New York: Farrar, Strauss & Giroux.
— (2018) Identity: Contemporary Identity Politics and the Struggle for Recognition. New Delhi: Hachette India.
Netflix biodrama draws attention to real-life refugee-turned-Olympian
When the UN refugee agency, UNHCR, screened a film about the inspiring true story of two sisters who swam for their lives to escape war-torn Syria, one UN official hailed it as "a testament to the strength, courage, and perseverance" of the more than one hundred million people forcibly displaced s around the world. Communications chief Melissa Fleming also called the Netflix film The Swimmers, "a wakeup call" and a "hugely welcome step" for everyone to stand in solidarity with refugees.
Although Yusra and Sara Mardini were forced to flee Syria's civil war in 2015, the biographical drama, which Netflix dropped on Wednesday, makes clear that they took their bravery and humanitarian spirit with them as Yusra went on to compete in two Olympic games.
"At a very young age, they become heroes for millions, saving people who were in peril at sea," explained Ms. Fleming at the screening, held at UN Headquarters in New York. "And while they had to re-start from scratch, they managed to achieve their dreams through persistence and hard work".
Shared humanity
In illustrating the dignity, resilience, and enormous potential of these two young women, The Swimmers gives voice to all refugees.
"It allows the audience not only to feel compassion for those forcibly displaced but identify with them – imagine they're in their shoes," the UN official said at a preview screening earlier this month.
While the UN refugee agency, UNHCR, and other parts of the Organization have for worked for decades to protect the lives and livelihoods of those forced to flee war, violence and persecution, Ms. Fleming acknowledged that the task is becoming "increasingly challenging as displacement is getting more and more complex".
A human lens
The true story begins with the teenage sisters, who were competitive swimmers, escaping the Syrian conflict.
It shows their treacherous sea journey to Europe, when the engine on their boat cuts out mid-crossing and the sisters jumped into the water with two others and, swimming for several hours, guided the sinking dingy to safety, saving the lives of some 18 people onboard.
It continues to follow Yusra as she competes in  the Rio 2016 Olympics. She would go on to compete in the Tokyo 2020 Olympics, and in 2017, at age 19, became the youngest ever UNHCR Goodwill Ambassador.
Who is a refugee
Like many around the world, the word 'refugee' meant little to Yusra – until she was forced to flee her home.
"When I was living in Syria…no one educated me about it," she said
"This movie is going to put the conversation on the table of what a refugee is, of what we want to change".
UNHCR NY Director Ruven Menikdiwela said, the film stands as "a powerful reminder that while refugees are individuals who have fled from conflict, war or persecution and need support, they also bring with them their incredible talents and diverse skills to the communities that welcome them".
Shifting perceptions
Before altering the way people view refugees, she emphasized that they must first understand them.
"Education systems have to change…be more open, they have to teach the stories of migrants and refugees," the UNHCR Goodwill Ambassador explained.
Yusra was confident that The Swimmers would help educate people on the potential and value of all refugees, reminding that "we have to treat everyone the same".
Meanwhile, acclaimed Egyptian-Welsh director Sally El Hosaini hoped that the film alters "tired stereotypes of both refugees and young Arab women," asserting that they are just regular people "who've had to make unimaginable choices…in search of a safer, better life".
Advocating for refugees
Yusra's astonishing story is not just one in a million, but one in 103 million – the current number of forcibly displaced people globally.
While not everyone can swim the 100-metre butterfly at the Olympics, Yusra continues to use her talent and success in speaking for refugees and influencing attitudes.
"The Olympic Games changed the way I think about being a refugee," she said.
"I walked into the stadium in Rio, and I realized that I can inspire so many people. I realized that 'refugee' is just a word, and what you do with it is the most important thing."
'This is only the beginning'
Beyond swimming, Yusra's plans to continue as a UNHCR Goodwill Ambassador; establish a charitable foundation on sports and education; further her studies; and perhaps, take up acting.
Despite being in the Hollywood spotlight, the young advocate has not lost sight of her calling.
"A lot still has to change for refugees," she says. "This is not the end. This is just the beginning."
The Art of Military Leadership: Growing from a student to a leader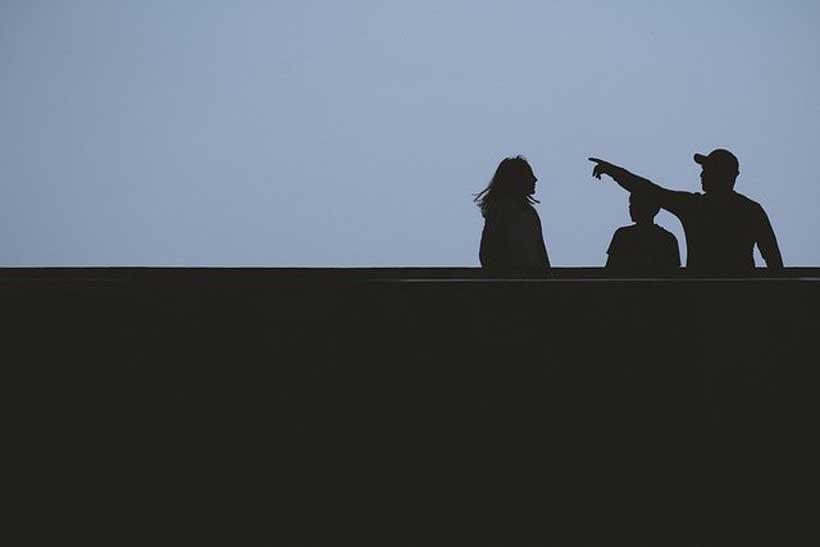 How does military leadership differ between students and leaders? What are some common traits found in successful officers?
Leadership has become essential in today's workforce. Everyone needs someone who knows how to motivate and direct teams, from sales managers to executives. How those at the top of organizations lead their subordinates also affects morale levels within the company.
Leadership is defined as the ability to influence or direct the actions of another person or group. This definition encompasses all areas of life and is essential to succeed at anything in life. Good leaders can motivate followers, inspire them, and guide them toward success.
They can build strong teams and develop relationships with diverse groups of people. Influential leaders can identify problems and opportunities. They can anticipate future events, and make sound decisions. Here is how military leadership can help students grow.
Leadership Development
Military education places a premium on nurturing future leaders. With military education for college students, they can better learn the proven path to becoming strong leaders. Military education courses aim to foster this quality by strengthening participants' leadership abilities in decisiveness, communication, and resilience. Many high schools and colleges offer JROTC programs that offer military education.
The Junior Reserve Officers' Training is a great opportunity for future leaders to grow and develop skills that they can use in any career or job. This program prepares students for lifelong success by teaching them military history, protocol, and leadership skills. Students have the opportunity to explain their interest in military education when writing the JROTC essay, in addition to describing how their background has prepared them for this course of study. Regardless of students' plans for the future, military education courses provide valuable training that will help them become better leaders in all aspects of life.
Teamwork & Collaboration
Military education encourages people to work together. Teamwork and the ability to collaborate on tasks benefit from exposure to a wide range of people. These courses teach students and military officers from all branches how to work together to solve issues. Whether they hail from the Army, the Navy, the Air Force, or the Marines.
This allows leaders from diverse branches of the military to learn from one another. This is done by complementing their unique skills and experiences. The military's top brass can learn valuable techniques for fostering cohesion.
Expanding Views
Working and studying with a wide range of people and various teachers also helps broaden one's view. Students benefit from military education programs because they can learn from their colleagues' experiences and perspectives.
Officers' adaptability to different situations and their ability to forecast their own strategies' outcomes are bolstered by this. Military education students benefit from working with military commanders from other branches. This is because they are exposed to new perspectives and problem-solving methods.
Analytical Reasoning
Military education provides military leaders with supplementary critical thinking training and writing skills. This is done through its emphasis on situational analysis and problem resolution. Due to the importance of this skill in the Department of Defense and the armed forces (Army, Navy, Air Force, Marines). It must be practiced frequently to maintain mental acuity and readiness.
Leaders in the armed forces can benefit from military education. This is because it instructs them in the methods of strategic thinking that will help them solve the complex problems they face and make sound decisions. Many facets of their critical thinking will benefit from this.
How To Become A Better Military Leader
Put Your Followers First
Demonstrate leadership by serving those under you. Respect your devotees and look out for them. Keep them safe. Your wants will be considered secondary. Of course, you should prioritize your safety and well-being alongside that of your unit, its objective, and its followers.
Appreciate and Reward Your Team
One of the most fundamental human wants is the yearning to be recognized.
Neither at work nor home do most people feel they are valued, acknowledged, or recognized. The silent misery of their existence is palpable.
Recognizing and rewarding your team is a great way to boost morale and motivation.
Share Your Vision
If you want to be a good leader, whether, in charge of a small group or an entire army, you need a plan.
You don't have to be an Apple-level visionary to have some plan for your team or division. Have a mental picture of how you'd like your unit or subsection to develop over the next few years.
It would help if you communicated that goal to your followers and, more crucially, demonstrated how they contribute to that vision. Demonstrate the impact that their work and contributions are having on your goals.
Conclusion
The art of military leadership has been practiced since ancient times. While some aspects of military leadership have remained unchanged. Other leadership attributes have changed significantly throughout history. As societies have evolved, so too have the expectations placed upon their leaders. Consequently, the role of military leaders has expanded beyond its original purpose. It now includes political, economic, diplomatic, technological, social, cultural, and psychological domains.
International Relations Degree: Jobs You Can Pursue with It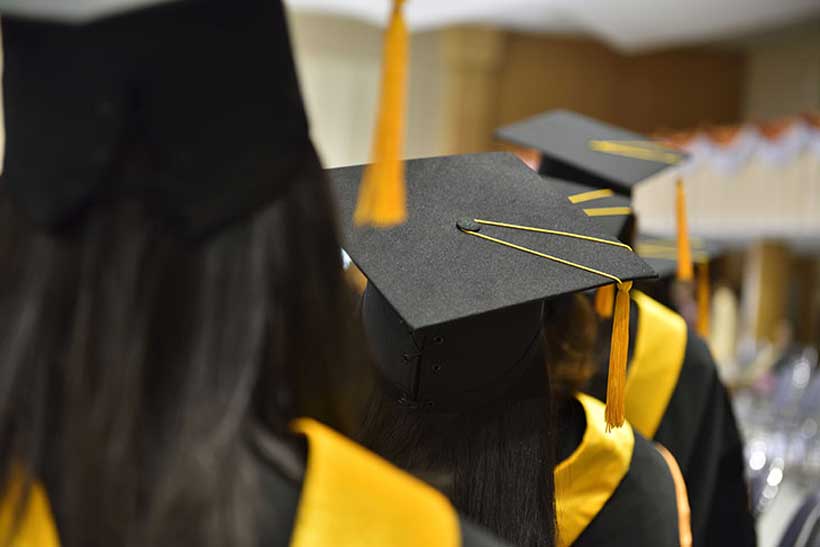 If you are interested in working in an international environment or company, you have probably thought about pursuing an international relations degree. Doing this opens many career doors, not only in world affairs or government. There are many rewarding careers you can pursue with an international relations degree, as you study a lot of distinct fields.
As a student, you are probably already looking for career opportunities, as you want to know what jobs you can apply to with this degree. Well, you should know that there are many and you have plenty of opportunities to choose from, depending on your goals, values, and what you like. So, what are the jobs you can pursue with an international relations degree? Find out below.
Political Consultant
If you love politics and want to be active in this field, then maybe you could consider a job as a political consultant. What would be your responsibilities and tasks? Well, you are responsible for the image of a politician. This means you run campaigns to promote them and do press releases that endorse the image of the candidate. You have a lot of work, especially during campaign time that precedes the voting. You are kind of a PR, but for a politician. And this means you will interact with a lot of people and organizations, but companies too that can support your campaign and legislative changes.
If you decide to get an international relations degree, you will get the education you need to be an excellent political consultant. You will be introduced to a wide diversity of fields that prepare you for this, such as business, sales, public relations, and of course, politics. As a college student, you will learn about foreign policy, human rights, international finance, global democratization, and many more. And, of course, you will have to complete many assignments and write essays on these topics too. Studying international relations might feel challenging at times so you can use an essay maker to polish your writing skills and expand your knowledge. Writing skills are crucial, no matter the job you choose to pursue with your international relations degree.
Intelligence Specialist
With an international relations degree, you can get a job in the federal government as an intelligence specialist. This is a great opportunity to work for a state security agency, especially if you have always dreamed of doing this. National security is crucial for every country and these agencies, whether they are federal or military, are always searching for the best professionals to take this job. Your main duties would be collecting and analyzing information that is crucial for national security.
This means that you will work and take care of highly classified documents and files. But you also need to keep an eye on everything, as identifying the threats to national security is the main job. Getting an education and earning your international relations degree is not enough for being an intelligence specialist. You will need to undergo highly specialized training that will prepare you for handling sensitive documents and situations.
International Marketing Specialist
The world is changing at a fast pace and we need to adapt to it. Companies and businesses around the world are looking to increase their revenue and profits and many of them extend to other countries too. International organizations should always adapt to the culture of every country they are present in but promote a unified business model and view across the whole organization too. So, with an international relations degree, you can take a job as an international marketing specialist. Your responsibilities would be to take care of the marketing strategy, but also identify the main points and tactics you can use in every country.
You might focus on a specific country, but your main duty would be to find effective ways to increase the brand awareness of the company you work for. You will need to predict changes in marketing trends, identify risks, and, of course, find innovative and creative ways to promote the organization's products and services among its target audience.
Final Thoughts
An international relations degree opens a lot of career doors and it comes with so many opportunities of working in the government or international environment. Depending on what you like doing and what your career goals are, you can work for a federal institution, international company or organization, or politician, but also in the economics and law domain. Keep an open mind for the opportunities that lie ahead.