WEF: 395 Million New Jobs by 2030 if Businesses Prioritize Nature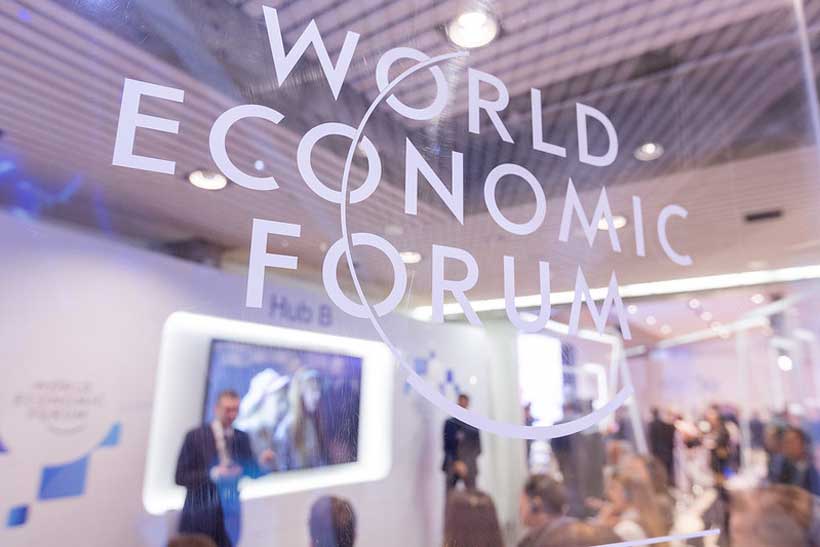 The global COVID-19 pandemic has caused unprecedented job losses and economic uncertainty. As governments and businesses look to stimulate growth, a new study from the World Economic Forum found that 'nature-positive' solutions can create 395 million jobs by 2030.
The Future of Nature and Business Report provides blueprints for businesses to tap into a $10.1 trillion business opportunity, focusing on industry actions that are nature-positive, meaning that they add value to nature.
The report is built on real world examples where business outcomes have been improved by nature-positive outcomes. Smart farming utilizing sensors and satellite imagery in Indonesia improved crop yields on average by 60%. Suzhou Industrial Park's green development in China has seen its GDP increase 260-fold partially through green development. In Viet Nam, people living in coastal communities saw their incomes more than double following the restoration of critical mangroves.
"We can address the looming bio-diversity crisis and reset the economy in a way that creates and protects millions of jobs," said Akanksha Khatri, Head of the Nature Action Agenda, World Economic Forum. "Public calls are getting louder for businesses and government to do better. We can protect our food supplies, make better use of our infrastructure and tap into new energy sources by transitioning to nature-positive solutions."
The report, written in collaboration with AlphaBeta, segments actions into the following three areas or socio-economic systems where change can be scaled.
Food, land and ocean use: What we eat and grow makes up around $10 trillion of global GDP and employs up to 40% of the global workforce. Nature-positive solutions can create 191 million new jobs and $3.6 trillion of additional revenue or cost savings by 2030. Here are some examples:
Diversifying the diet: Some 75% of the world's food comes from 12 plant and five animal species. Animal products provide 18% of calories but take up 80% of farmland. A more diversified diet of vegetables and fruits can create $310 billion in business opportunities annually by 2030.
Technology in large-scale farms: Over 4.3 million jobs and $195 billion in business opportunities can come from precision-agriculture technologies by 2030. With 40% improvements in yields expected, investments could yield returns of over 10%.
Retail: The equivalent of one garbage truck of textiles is landfilled or burned every second, meaning $500 billion is lost every year as a result of discarded clothing. Using more renewable inputs and reusing, refurbishing and recycling clothes could lead to $130 billion in savings and prevent 148 million tonnes of textile waste by 2030.
Fishing: It takes five times the effort to catch the same amount of fish now as it did in 1950. If the 'business as usual' approach continues, wild fish stocks will decline by 15%. This will cost the industry $83 billion, as boats will have to travel further and fish deeper. Sustainable ecosystem management is one way to tap into a $40 billion opportunity for the maritime industry worldwide.
Infrastructure and the built-environment: About 40% of global GDP comes from the environment we build – office buildings, homes and transport. Nature-positive solutions can create 117 million new jobs and $3 trillion in additional revenue or cost savings by 2030. Here are some examples:
Smart buildings: Retrofitting systems and installing more efficient technology in new builds can save $825 billion by 2030. Switching to LEDs and substituting natural light alone could save over $650 billion by 2030. Green roofs can save on energy costs, mitigate flood risk, reduce air pollution, and even produce food. The market for these could grow 12% annually reaching $15 billion by 2030.
Smart sensors: Reducing municipal water leakage could save $115 billion by 2030. Return on investments in water efficiency can be above 20%.
Waste management: With $305 billion in additional revenue opportunities, the global waste management market could double in 10 years with the right investments in South Asia, East Asia and sub-Saharan Africa.
Energy and extractives: The energy we produce and what we extract accounts for almost a quarter of global GDP and 16% of global employment. With energy demand growing, there is an opportunity to create 87 million jobs and $3.5 trillion in business opportunities by 2030. Here are some examples:
Mining and resource extraction: Improving resource recovery in extraction can save $225 billion and reduce water usage by 75% in the next decade. New technologies and more mechanization could enhance material recovery rates by up to 50%.
Circular models in the automotive sector: Refurbishing and reusing some automotive parts, such as transmissions, retains more value and uses less energy than recycling. Some $870 billion can be saved by recovering manufacturing costs by 2030.
Renewables: Opportunities of $650 billion and investment returns greater than 10% are expected from renewable energy sources by 2030. Stimulus packages for solar and other commercialized renewables can generate millions of new jobs. Solar energy without subsidies matched fossil fuel costs in over 30 countries and were projected to be cheaper than coal in China and India by 2021.
Doubling down on revenue streams: Land for renewable energy projects are three to 12 times the size of coal-powered ones. Some companies are developing high-rise photovoltaic power stations that can be combined with animal husbandry and ecotourism providing additional revenue streams on the same land plot.
Guide for Finance Ministers
A policy companion outlines how governments can complement and enable businesses to act. Finance ministers can combine six cross-cutting policy measures to put the right incentives in place as part of stimulus packages and create jobs without destroying nature. They include better measurement of economic performance beyond GDP, incentives for innovation, improved spatial planning and management of marine and terrestrial assets, the removal of subsidies that endanger long-term job stability, investment in reskilling, and increased financial support for natural solutions.
This companion report, written in collaboration with SYSTEMIQ is intended to help decision makers see nature as a form of capital and, if properly managed, the basis of society's long-term well-being, resilience and prosperity.
Reversing the Impact of the Pandemic on Female Workers in Latin America
Working women in Latin America and the Caribbean were disproportionately affected by the Covid-19 pandemic compared to men. This fact underscores the need for the countries of the region to adopt measures to prevent the widening of the gender gap in the labor market, which persists despite decades of progress.
Women's participation in the labor market rose from 41 percent in 1990 to 53 percent in 2019, a significant upward trend that is at risk of reversing in the current context, according to a new World Bank report.
"Women tend to have a more fragile employment situation than men, with jobs in the informal sector, in tasks that require more face-to-face interaction and less remote work, such as trade, personal care or tourism," said Ximena Del Carpio, World Bank Practice Manager for the Poverty and Equity Practice Group for Latin America and the Caribbean. "In times of crisis, these workers are much more vulnerable to changes in the labor market."
According to the policy note The Gendered Impacts of COVID-19 on Labor Markets in Latin America and the Caribbean prepared by the World Bank's Gender Innovation Lab (LACGIL), at the onset of the pandemic, women were 44 percent more likely than men to lose their jobs temporarily or permanently (56 percent chance for women, 39 percent for men).
This gap remained virtually unchanged at around 15 percent once temporarily unemployed workers began to return to their jobs. However, the report underscores that permanent job loss affected one in five women.
Not all countries were affected equally. At the onset of the pandemic crisis, Honduras and Costa Rica had the highest gender gaps, where women were 25 percentage points more likely than men to be unemployed. Bolivia and Peru exhibited the smallest differences at the regional level, at 10 percent and 11 percent, respectively.
The report indicates that 56 percent of the job losses during the crisis were concentrated in trade, personal services, education, and hotels and restaurants. Those are four of the five most highly female-intensive sectors, employing 60 percent of female workers before the pandemic. This suggests a growing gap in the labor market, with potential effects on women's empowerment, exacerbating intrahousehold imbalances and domestic violence.
The study conducted three rounds of telephone surveys in 13 countries of the region between May and August 2020, with 13,152 observations. The surveys focused on the employment situation of men and women during the pandemic and changes in household income and access to services, among other aspects. Based on the findings, the report offers public policy recommendations to reverse the negative impacts of the pandemic on women's labor market participation and to ensure an inclusive recovery.
Immediate public policy responses should incorporate the gender perspective and create the conditions and incentives for women to work. They should also include programs to help women most affected by the crisis and those without access to social protection coverage. Additionally, they should support self-employment, promote training and job placement programs, and provide incentives for the formalization of female workers.
Mozambique: Growth Expected to Rebound by 2022
Mozambique's economy is expected to gradually recover from 2021 but substantial downside risks remain due to uncertainty surrounding the path of the COVID-19 (coronavirus) pandemic. While the economy registered its first contraction in 2020 in nearly three decades, growth is expected to rebound over the medium-term, reaching about 4 percent by 2022.
Released today, the 6th edition of the World Bank Mozambique Economic Update: Setting the Stage for Recovery, notes that the COVID-19 (coronavirus) pandemic has hit Mozambique's economy as it was recovering from the debt crisis and the tropical cyclones of 2019. The country's real Gross Domestic Product (GDP) is estimated to have declined by 1.3 percent in 2020, compared to a pre-COVID-19 estimate of 4.3 percent, as aggregate demand fell and lockdown measures necessary to contain the virus disrupted supply chains. Nevertheless, the report notes, job losses and business closure, while significant, were comparatively lower than in peer countries.
"Despite concerted efforts to contain its spread and mitigate its effects, COVID-19 continues to adversely affect households and businesses, delaying the country's progress towards the Sustainable Development Goals (SDGs)," noted Idah Z. Pswarayi-Riddihough, World Bank Country Director for Mozambique, Madagascar, Mauritius, Seychelles, Comoros. "The urban poor, who are largely engaged in the informal sector are among the hardest hit. While the impact is significant across the board, small firms are worst affected, notably those in the northern region."
The report acknowledges that the government took swift sanitary measures, deemed largely successful in keeping cases and deaths on the lower side during the first wave. Furthermore, the authorities enacted robust fiscal and monetary policies aimed at protecting businesses and the most vulnerable. Among those, the Bank of Mozambique enacted stimulus measures, including cutting the monetary policy rate and adopting policies aimed at ensuring financial sector stability. Other crucial support included discounted credit lines to relieve firms of financial distress. Steps were also taken by commercial banks to restructure existing loans by extending maturities and offering grace periods on loan principals. Several other fiscal measures were taken to support small firms and businesses. The report calls for strengthening of these measures to address the effects of the second wave of the virus and support a resilient economic recovery.
"Indeed, continued support to households and viable businesses remains essential for resilient recovery," noted Fiseha Haile, World Bank Senior Economist and the report's leading author, adding that it will be key to continue providing support to the poorest and most vulnerable through social protection programs in the short-term. "More support to firms, conditioned on the protection of jobs, could help minimizing layoffs and the loss of productive capacity," he said.
The report concludes by underlining the need to press ahead with the structural reform agenda as the pandemic subsides. In the recovery phase, policies focusing on supporting economic transformation and job creation, especially for the youth, would be critical. Targeted interventions to support women and alleviate gender inequalities as well as to harness the power of mobile technology would support sustainable and inclusive growth in the medium term.
Explainer: the European Pillar of Social Rights Action Plan
What is the European Pillar of Social Rights?
The European Parliament, the Council and the Commission proclaimed the European Pillar of Social Rights in 2017. It consists of twenty principles that have guided us ever since towards a strong Social Europe. They express principles and rights essential for fair and well-functioning labour markets and welfare systems.
The Pillar is structured around three chapters:
Equal opportunities and access to the labour market;
Fair working conditions;
Social protection and inclusion.
Why do we need an Action Plan to implement the Pillar?
We need to update our 'social rulebook' both in light of long-term transformations of our labour markets and economies shaped by climate change, digitalisation, globalisation and demographic trends, as well as the more immediate and drastic changes the pandemic has brought to our jobs, education, economy, welfare systems and social life. The Pillar principles set the framework for the path ahead.
Many people are worried about their jobs and their future. This is why we need to put a strong focus on quality jobs and skills and give adequate protection to those in need to pave the way for a fair, inclusive and resilient recovery and prepare for a just transition to greener and more digital economies. To do so, the Action Plan proposes concrete actions to accelerate the implementation of the principles and further turn Europe's social rights and principles into a reality. It also proposes employment, skills and social protection headline targets to be achieved by 2030. With the financial support of the Multi-Annual Financial Framework 2021-2027 and NextGenerationEU, and the monitoring under the European Semester, this will guide our joint efforts towards a strong Social Europe and reaching a sustainable impact.
With this Action Plan, we are also responding to calls from the European Parliament and Member States as well as social partners, other stakeholders and most importantly EU citizens. A special Eurobarometer survey has been conducted asking citizens for their views on social issues. In their 'European Council Strategic Agenda 2019-2024′, Member States have noted that the European Pillar of Social Rights should be implemented at EU and Member State level, with due regard for respective competences. The European Parliament in its 'Resolution on a Strong Social Europe for Just Transitions' has also underlined the importance of pursuing the implementation of the Pillar's rights and principles.
The Action Plan builds on a broad public consultation conducted between January and November 2020, which resulted in more than 1000 written contributions from Member States, EU institutions and bodies, regions, cities, social partners, civil society organisations, international organisations, think tanks and citizens. In addition, the Commission has held a series of dedicated webinars with over 1500 individual stakeholders across Europe.
Why does the Action Plan set EU level targets?
The Commission proposes three headline targets for the EU, to be reached by 2030, on employment, skills, and social protection, in line with the UN Sustainable Development Goals (SDGs):
At least 78% of people aged 20 to 64 should be in employment.
At least 60% of all adults should participate in training every year.
The number of people at risk of poverty or social exclusion should be reduced by at least 15 million.
The headline targets are important to set a common ambition for a strong Social Europe. They will allow the Commission to monitor progress in turning the principles of the Pillar into action. Together with the EU's political goals for the green and digital transitions, social targets will help to focus policy efforts on reaching results and offer an incentive for reforms and targeted investments in the Member States. The Commission invites the European Council to endorse these three targets and calls on Member States to define their own national targets to contribute to this collective effort.
How will the Commission monitor the implementation of the Pillar?
The Commission will monitor progress through the European Semester, the EU's framework for coordinating social and economic policies across the European Union.
The Commission proposes to revise the Social Scoreboard, which feeds into the European Semester process, to better reflect the 20 principles of the Pillar, making it easier to monitor the progress of policy priorities and actions set out in the Action Plan. The Scoreboard will include new headline indicators on adult learning, child poverty, disability employment gap, and housing cost overburden.
The Commission will use the new EU 2030 employment, skills and social protection targets as part of its toolbox to monitor Member States' progress towards the implementation of the rights and principles of the Pillar.
What remains to be done to implement the Pillar?
Since the start of its mandate, this Commission has already taken concrete initiatives for a strong Social Europe. Several principles of the Pillar require further legislative or non-legislative initiatives to become effective. The additional initiatives outlined in today's Action Plan will further improve the social rights in the EU. The Commission will work to update, complement, and enforce existing EU law, wherever necessary.
Translating all of the Pillar principles into reality is a joint responsibility. It greatly depends on the commitment and action of Member States. They hold the main responsibility for employment and social policies and consequently also most of the tools to implement the Pillar. The Commission therefore calls on Member States, including regional and local authorities, social partners, civil society and other relevant actors, to join their forces. The Commission encourages Member States to organise a coordination mechanism to ensure engagement of all relevant stakeholders at national level in implementing the Pillar. Together they can advance the implementation of the Pillar within their respective spheres of competence.
What is the EU doing to safeguard jobs and social rights in the recovery from the current crisis?
The coronavirus pandemic tragically cost the lives of many people and had a drastic social and economic impact on our lives. For many people, their work routine has changed, some have lost their jobs or risk doing so.
The Commission has been mobilising all means at its disposal to help support Member States to keep people in their jobs. The Commission's SURE scheme supports Member States by providing financial assistance of up to €100 billion in EU loans. The overall financial support proposed under SURE by the Commission is €90.6 billion and covers 19 Member States. The Commission's package on youth employment support, skills and vocational education and training presented in July 2020 is specifically designed to help the next generation of Europeans to get on the jobs ladder.
The EU's long-term budget, coupled with NextGenerationEU, the temporary instrument designed to boost Europe's recovery, will be the largest stimulus package ever financed through the EU budget. A total of €1.8 trillion (in 2018 prices) will be available both for showing solidarity to overcome the crisis of today, and also for building the next generation EU.
Together with changes to the EU's social and employment funding programmes like the European Social Fund (ESF+) and the Fund for European Aid to the Most Deprived (FEAD), the package will help tackle the main social and employment challenges that lie ahead, such as rising youth unemployment, the need to steer basic food and material aid to those most in need, as well as addressing child poverty. REACT-EU will bring €47.5 billion in fresh money from 2020-2022. The ESF and FEAD can top up its funding from this new resource to fund measures to counter the negative impact of the coronavirus on the labour market.
The Recovery and Resilience Facility with a total of €672.5 billion will provide large-scale financial support for a lasting and inclusive recovery. It will fund coherent packages of reforms and investments that respond to the challenges identified in the relevant country specific recommendations of the European Semester, many of which refer to labour, skills and social policies. It will therefore actively contribute to the implementation of the Pillar. The Commission Recommendation on Effective Active Support to Employment following the COVID-19 crisis (EASE) provides further guidance on how to use available funding opportunities, including from the Recovery and Resilience Facility, to support the recovery in labour markets.
The European Pillar of Social Rights Action Plan, together with its three EU 2030 headline targets on employment, skills, and social protection, will offer an additional incentive for Member States to invest in a strong Social Europe.
What has the Commission done so far to implement the European Pillar of Social Rights?
In her Political Guidelines, President von der Leyen has committed to putting forward an Action Plan to fully implement the European Pillar of Social Rights and reconcile the social and the market in a changing economy.
Since the start of its mandate at the end of 2019, this Commission has contributed to the implementation of the Social Pillar principles with the following initiatives, among others:
A full list of key Commission actions is available in Annex 1 of the European Pillar of Social Rights Action Plan.
What specific proposals will the Commission present in the future?
This week the European Commission presents three concrete deliverables of the European Pillar of Social Rights Action Plan:
A Commission Recommendation on Effective Active Support to Employment following the COVID-19 crisis will promote job creation and job-to-job transitions towards expanding sectors to boost the economic recovery.
A new Strategy for the Rights of Persons with Disabilities 2021-2030 aims at enforcing their right to take part in all areas of life, just like everyone else.
A proposal for a Directive on Pay Transparency will improve workers' access to information on pay, raising awareness of discrimination and making it easier to enforce the right to equal pay.
Further key Commission initiatives for a strong Social Europe in 2021 will include, among others:
a proposal for the European Child Guarantee;
a new strategic framework for Occupational Safety and Health;
launching a platform of collaboration against homelessness;
a Communication on Decent Work Worldwide;
a legislative initiative to improve the working conditions for people working through digital labour platforms; and
an Action Plan for the Social Economy.
Further initiatives will be proposed until the end of the Commission mandate, such as a proposal for a Council Recommendation on minimum income in 2022 to effectively support and complement the policies of Member States, a review of the Quality Framework for Traineeships or an initiative on long-term care.
A full list of key Commission actions is available in Annex 1 of the European Pillar of Social Rights Action Plan.
What are the next steps?
The Action Plan presents the Commission's contribution to the Porto Social Summit, organised by the Portuguese Presidency of the Council of the EU, in May 2021. The Summit will focus on strengthening Europe's social dimension, and it will be an occasion to renew, at the highest political level, the commitment to implement the Social Pillar.
The Commission invites the European Council to endorse the new social and employment targets and calls on Member States to define their own national targets, as a contribution to this common endeavour.
Engagement of national, regional and local authorities, social partners and civil society is essential to ensure an effective implementation of the Pillar. The Commission therefore encourages coordination mechanisms at national level to ensure all relevant actors engage to implement the Pillar's social rights and principles.