WEF: 395 Million New Jobs by 2030 if Businesses Prioritize Nature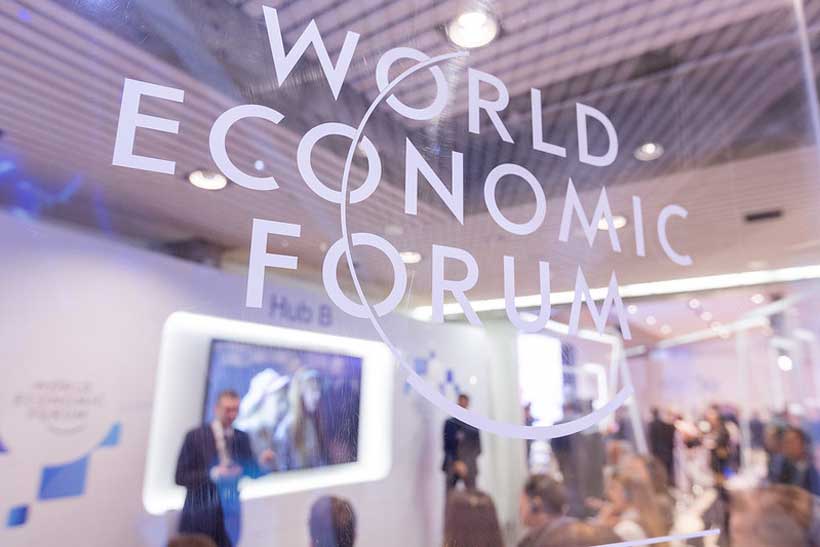 The global COVID-19 pandemic has caused unprecedented job losses and economic uncertainty. As governments and businesses look to stimulate growth, a new study from the World Economic Forum found that 'nature-positive' solutions can create 395 million jobs by 2030.
The Future of Nature and Business Report provides blueprints for businesses to tap into a $10.1 trillion business opportunity, focusing on industry actions that are nature-positive, meaning that they add value to nature.
The report is built on real world examples where business outcomes have been improved by nature-positive outcomes. Smart farming utilizing sensors and satellite imagery in Indonesia improved crop yields on average by 60%. Suzhou Industrial Park's green development in China has seen its GDP increase 260-fold partially through green development. In Viet Nam, people living in coastal communities saw their incomes more than double following the restoration of critical mangroves.
"We can address the looming bio-diversity crisis and reset the economy in a way that creates and protects millions of jobs," said Akanksha Khatri, Head of the Nature Action Agenda, World Economic Forum. "Public calls are getting louder for businesses and government to do better. We can protect our food supplies, make better use of our infrastructure and tap into new energy sources by transitioning to nature-positive solutions."
The report, written in collaboration with AlphaBeta, segments actions into the following three areas or socio-economic systems where change can be scaled.
Food, land and ocean use: What we eat and grow makes up around $10 trillion of global GDP and employs up to 40% of the global workforce. Nature-positive solutions can create 191 million new jobs and $3.6 trillion of additional revenue or cost savings by 2030. Here are some examples:
Diversifying the diet: Some 75% of the world's food comes from 12 plant and five animal species. Animal products provide 18% of calories but take up 80% of farmland. A more diversified diet of vegetables and fruits can create $310 billion in business opportunities annually by 2030.
Technology in large-scale farms: Over 4.3 million jobs and $195 billion in business opportunities can come from precision-agriculture technologies by 2030. With 40% improvements in yields expected, investments could yield returns of over 10%.
Retail: The equivalent of one garbage truck of textiles is landfilled or burned every second, meaning $500 billion is lost every year as a result of discarded clothing. Using more renewable inputs and reusing, refurbishing and recycling clothes could lead to $130 billion in savings and prevent 148 million tonnes of textile waste by 2030.
Fishing: It takes five times the effort to catch the same amount of fish now as it did in 1950. If the 'business as usual' approach continues, wild fish stocks will decline by 15%. This will cost the industry $83 billion, as boats will have to travel further and fish deeper. Sustainable ecosystem management is one way to tap into a $40 billion opportunity for the maritime industry worldwide.
Infrastructure and the built-environment: About 40% of global GDP comes from the environment we build – office buildings, homes and transport. Nature-positive solutions can create 117 million new jobs and $3 trillion in additional revenue or cost savings by 2030. Here are some examples:
Smart buildings: Retrofitting systems and installing more efficient technology in new builds can save $825 billion by 2030. Switching to LEDs and substituting natural light alone could save over $650 billion by 2030. Green roofs can save on energy costs, mitigate flood risk, reduce air pollution, and even produce food. The market for these could grow 12% annually reaching $15 billion by 2030.
Smart sensors: Reducing municipal water leakage could save $115 billion by 2030. Return on investments in water efficiency can be above 20%.
Waste management: With $305 billion in additional revenue opportunities, the global waste management market could double in 10 years with the right investments in South Asia, East Asia and sub-Saharan Africa.
Energy and extractives: The energy we produce and what we extract accounts for almost a quarter of global GDP and 16% of global employment. With energy demand growing, there is an opportunity to create 87 million jobs and $3.5 trillion in business opportunities by 2030. Here are some examples:
Mining and resource extraction: Improving resource recovery in extraction can save $225 billion and reduce water usage by 75% in the next decade. New technologies and more mechanization could enhance material recovery rates by up to 50%.
Circular models in the automotive sector: Refurbishing and reusing some automotive parts, such as transmissions, retains more value and uses less energy than recycling. Some $870 billion can be saved by recovering manufacturing costs by 2030.
Renewables: Opportunities of $650 billion and investment returns greater than 10% are expected from renewable energy sources by 2030. Stimulus packages for solar and other commercialized renewables can generate millions of new jobs. Solar energy without subsidies matched fossil fuel costs in over 30 countries and were projected to be cheaper than coal in China and India by 2021.
Doubling down on revenue streams: Land for renewable energy projects are three to 12 times the size of coal-powered ones. Some companies are developing high-rise photovoltaic power stations that can be combined with animal husbandry and ecotourism providing additional revenue streams on the same land plot.
Guide for Finance Ministers
A policy companion outlines how governments can complement and enable businesses to act. Finance ministers can combine six cross-cutting policy measures to put the right incentives in place as part of stimulus packages and create jobs without destroying nature. They include better measurement of economic performance beyond GDP, incentives for innovation, improved spatial planning and management of marine and terrestrial assets, the removal of subsidies that endanger long-term job stability, investment in reskilling, and increased financial support for natural solutions.
This companion report, written in collaboration with SYSTEMIQ is intended to help decision makers see nature as a form of capital and, if properly managed, the basis of society's long-term well-being, resilience and prosperity.
Guterres Calls on Private Sector to Help Developing Countries with Post-Pandemic Recovery
In a special address at the virtual World Economic Forum Davos Agenda 2022 on Monday, United Nations Secretary-General António Guterres outlined three urgent areas that need to be addressed for the world to emerge from the ongoing global economic and health crisis and to ensure the UN Sustainable Development Goals are achieved.
"Recovery remains fragile and uneven amid the lingering pandemic, persistent labour market challenges, ongoing supply chain disruptions, rising inflation and looming debt traps," he said. "To chart a new course, we need all hands on deck, especially the global business community."
The first area that needs immediate attention is confronting the COVID-19 pandemic with equity and fairness. Citing the World Health Organization's global target to vaccinate 40% of people in all countries by the end of 2021 and 70% by the middle of 2022, Guterres said the world is nowhere near these targets. "If we fail to vaccinate every person, we give rise to new variants that spread across borders and bring daily life and economies to a grinding halt," he said.
To ensure vaccine equity, he called on countries and manufacturers to prioritize vaccine supply to the global programme COVAX and to support the local production of tests, vaccines and treatments around the world. He also asked pharmaceutical companies to stand in solidarity with developing countries by sharing licences, know-how and technology to find a way out of the pandemic.
The second challenge is the need to reform the global financial system, especially as low-income countries are at a huge disadvantage and are experiencing their slowest growth in a generation. "The burdens of record inflation, shrinking fiscal space, high interest rates and soaring energy and food prices are hitting every corner of the world and blocking recovery, especially in these low- and middle-income countries," Guterres said. This is stifling any hope of growth by making it even more difficult for governments to invest in the sustainable and resilient systems.
He urged business leaders to help shape a global financial system that works for all countries. This includes working to restructure the long-term debt architecture, addressing corruption and illicit financial flows, ensuring that tax systems are fair and designed in a way that reduce inequalities, and bringing together governments, businesses, the financial sector and international financial institutions to build up private investment in developing countries.
Supporting climate action in developing countries is the third area that needs immediate attention, especially as global emissions are set to increase by 14% by 2030.
"Even if all developed countries kept their promises to drastically reduce emissions by 2030, global emissions would still be too high to keep the 1.5 degree Celsius goal within reach. We need a 45% reduction in global emissions this decade," Guterres stressed.
Climate shocks, including extreme weather events, forced 30 million people to flee their homes in 2020 alone – three times more than those displaced by war and violence. And 1 billion children are at an extremely high risk of the impacts of climate change. "Turning this ship around will take immense willpower and ingenuity from governments and businesses alike, in every major-emitting nation," he said. "We see a clear role for businesses and investors in supporting our net-zero goal."
This, he said, calls for the creation of coalitions of government, public and private financial institutions, investment funds and companies with the technological know-how to provide targeted financial and technical support for every country that needs assistance.
The World Economic Forum's Climate Action Platform is helping businesses, governments and NGOs accelerate and scale ambition and partnerships needed to drive a sustainable and inclusive future, and its Alliance of CEO Climate Leaders is engaging policy-makers to help deliver the transition to a net-zero economy.
Guterres concluded by saying that many countries need the support, ideas, financing and voice of the global business community.
"If we fail to provide debt relief and financing to developing countries, we create a lopsided recovery that can send an interconnected global economy into a tailspin," he said. "If we fail to reduce inequalities, we weigh down economic progress for all people in all countries."
Modi Urges All Countries to Embrace Sustainable Lifestyles
Prime Minister Narendra Modi of India used his address to the Davos Agenda 2022 to call on all countries to shift from a throwaway culture towards more sustainable lifestyles. Modi emphasized that while India is home to 17% of the world's population, it contributes only 5% of global emissions.
"It is very essential that we move away from today's take-make-use-dispose economy and towards a circular economy," he said. India, which co-launched the International Solar Alliance at COP26 to ensure universal access to affordable solar energy, today generates 40% of its energy from non-fossil sources. Modi underlined that the next phase of India's growth will be "green, clean, sustainable and reliable".
The prime minister questioned the ability of the world's multilateral organizations to meet challenges that did not exist when they were created. He said that reforming these institutions is "the responsibility of every democratic country". In a clear call for greater global cooperation, he said: "Today, more than ever before, countries need each other's help – this is the only path to a better future." He offered India's vision of One Earth One Health as a means of responding to global challenges, from the COVID-19 pandemic to climate change.
India is an entrepreneurial powerhouse that has created 10,000 new start-ups in the past six months and over 40 unicorns in 2021, Modi said, propelling the country into the top three in the world for billion-dollar new ventures. Its digital infrastructure is developing rapidly, with over 4.4 billion transactions taking place on its United Payments interface in the past month alone. Over the period 2020-2021, India attracted $82 billion in foreign direct investment – a new record. Modi said India is committed to becoming a trusted partner for global supply chains.
In a bid to improve the ease of doing business, Modi outlined the measures his government is taking to reduce government intervention to the minimum. He has done away with over 25,000 tax compliances in the past year and deregulated most sectors for investment, except for defence, aerospace and telecoms. His government is investing $1.3 trillion on connectivity-related infrastructure through its GatiShakti National Master Plan, which includes connecting over 6,000 villages through optical fibre. The plan's aim, he said, is to "give new impetus to seamless connectivity for movement of goods, people and services". India is also investing $26 billion to boost manufacturing and resilient supply chains.
The Prime Minister also spoke to the importance of collective and synchronized action to face global challenges. He highlighted new technology as an important area for countries to act together, "Another example is cryptocurrency. Given the kind of technology it is associated with, the decisions taken by a single country will be insufficient to deal with its challenges."
Modi said India enters 2022 "infused with self-confidence". Its economic growth is projected to hit 8.5%. It has already administered 1.6 billion COVID-19 vaccines. And, he added: "Our multilingual, multicultural environment is a great strength [that] teaches us not just to think of ourselves in times of crisis but to work in the best interests of the world."
China: $1.9 Trillion Boost and 88M Jobs by 2030 Possible with Nature-Positive Solutions
Nearly $9 trillion, two-thirds of China's total Gross Domestic Product (GDP), is at risk of disruption from nature loss. Making China's economy 'nature-positive' could generate $1.9 trillion in additional annual revenue and create 88 million jobs by 2030.
These are the findings of the latest report by the World Economic Forum Seizing Business Opportunities in China's Transition Towards a Nature-positive Economy.
"Businesses can create a virtuous cycle between people, planet and profit. Investing in and living in harmony with nature will better secure sustained performance and prosperity. Chinese businesses can harness technologies and innovation, while adopting and promoting the UN Global Biodiversity Framework to collectively shape a more resilient and beautiful future for China," said Gim Huay Neo, Managing Director, World Economic Forum.
The new report, in collaboration with Golden Bee, shows how significant business opportunities can be created if new business practices are adopted across three socio-economic systems: food, land and ocean use; infrastructure and the built environment; and energy and extractives. These systems are interconnected and can unlock untapped economic potential.
The report highlights progress to date, provides case studies and offers recommendations to accelerate new growth across these three systems.
– Food, land and ocean use: Six transitions can generate almost $565 billion in additional annual revenue and create 34 million new jobs by 2030. One of transitions identified would be – eco-tourism, projected to create some $53 billion of additional revenue in China – providing the largest business opportunity in accelerated ecosystem restoration and avoided land and ocean over-exploitation.
– Infrastructure and built environment: Five transitions to transform this system could add roughly $590 billion in annual revenue and create 30 million new jobs by 2030. An example of a key opportunity in this system's transformation is promoting the use of smart parking – a market worth $94 billion in 2020 but expected to grow to around $219 billion by 2025.
– Energy and extractives: Four transitions could create almost $740 billion in additional revenue per year and 23 million new jobs by 2030. Improving how resources are used or reused throughout the vehicle lifecycle could create roughly $122 billion of commercial value and over 3.7 million jobs by 2030 in China.
"Nature is critical to China's continued prosperity and social development. It is also at the heart of its 'ecological civilization' vision and intrinsically linked to its climate agenda. While our economy is currently facing non-negligible risk from nature loss, this report shows that taking bold action to 'put nature first' can secure our economic, social and climate ambitions while creating substantial business value." said Justin Lin Yifu, Dean, Institute of New Structural Economics, Peking University, Beijing.
The report also sets out how China is well-placed to lead the transition to a carbon-neutral and nature-positive economy by delivering its "ecological civilization" vision and implementing its new national biodiversity conservation strategy.
The potential gains for China in transforming its economy represent nearly 20% of global business opportunities and jobs creation. As the world enters a decisive decade for action on nature and climate, Chinese government and businesses need to work closely to raise global ambition on biodiversity commitments, drive policy and regulatory changes, lead technological innovations, and mobilize investment.
"China is uniquely positioned to lead a global movement towards a nature-positive, carbon-neutral future. As the president and host of the Convention on Biological Diversity's COP 15, it provides leadership in setting forth an integrated agenda which builds societal, economic and ecological resilience." said Elizabeth Mrema, Executive Secretary of the United Nations Convention on Biological Diversity.