Towards Independence of the Biafra State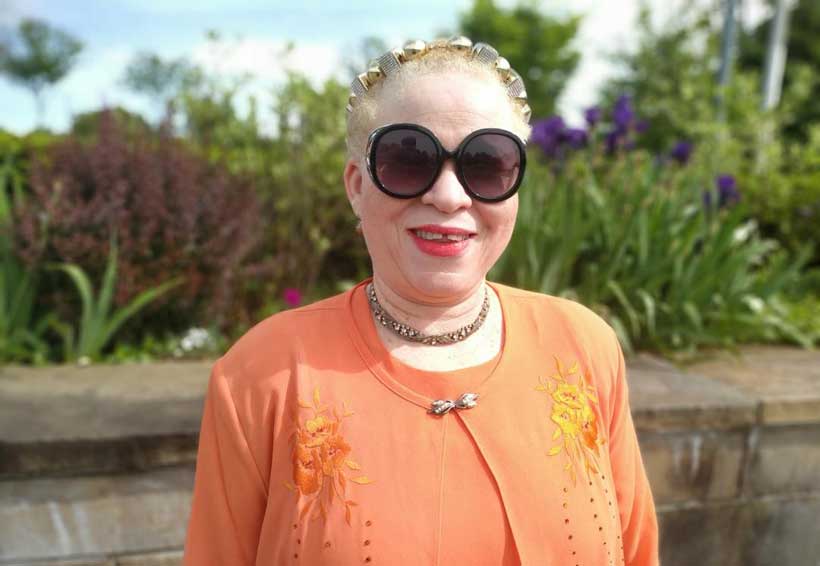 Ambassador Uche Ajulu-Okeke, a veteran Diplomat and Development Studies Expert with thirty-year achievements in the Nigerian Foreign Service. She is widely known for her performance orientation, positive mentorship and team spirit. In recognition of her high-level competences, the Anambra State Government appointed Ambassador Ajulu-Okeke to serve in various capacities. She also served in the All Progressive Grand Party (APGA), a Southeastern-based political party, before relocating to the United States.
In the present-day Federal Republic of Nigeria, several years after its independence, the leaders have not succeeded in rebuilding its state institutions enough to reflect all-inclusive ethnic diversity, let alone in adopting Western-style democracy that takes cognizance of different public opinions on development issues in the country. The struggle for and misuse of power have brought the country into a stalemate, disrupting any efforts to overcome the deepening economic and social crisis, she explained in her in-depth discussions.
In this interview with Kester Kenn Klomegah from Modern Diplomacy, Ambassador Uche Ajulu-Okeke further spoke about many other significant and outstanding issues that are creating tensions in the Federal Republic of Nigeria, and why the Biafra has to work unreservedly towards self-determination and independence. Here are the interview excerpts:
How is the situation, in your interpretation, in the Eastern regions that constitute Biafra today in Nigeria?
The situation in the region is dire depicting a derelict lack of infrastructure widespread unemployment, insecurity and youth hopelessness. As a result of decades of state endorsed systemic exclusion since the end of the Civil War, economic emasculation of the East by Nigeria in giving all Easterners £20 irrespective of previous bank holdings at the end of the war, State sponsored nepotic ostracism which eschewed merit and human enterprise from mainstream governance, Easterners found themselves at the brink of socio-economic exterminations and had to pull themselves up by sheer perseverance and dint of effort resulting in disenchantment with Nigeria and a massive migration to new diasporas.
In the region, what economic spheres are available for foreign investors? Currently what foreign players are showing interest in the region?
There are no foreign investors of repute in the region. However, a plethora of virile local entrepreneurs abound which provide fertile ground for viable foreign investment. The indigenous entrepreneurial spirit and the dexterous will to survive the odds has been of immense value in containing widespread poverty. To this end, a number of indigenous entrepreneurs such as Innoson Motors, Coscharis Forms, Lynden Forms, ABC Transport, Air Peace, AA Oil et cetera, have become successful industrialists from sheer dint of self-effort.
The economic spheres open to foreign investors will usher in unprecedented growth is in the area of human capital especially in the digital space. Human economy and venture capital leveraging on the age-old entrepreneurial apprenticeship tradition is the way to go for any foreign investor. No foreign investors are currently showing interest in the region due to heavy occupationist police and military presence in the region that does not permit the thriving nature of free enterprise to grow as people live and operate in a climate of persecution and fear.
What investment incentives and kinds of business support are available for foreign investors in Biafra?
The Republic of Biafra will emplace a sustainable merit-based investment regime and a justiciable investment clime based on the rule of law. With the emplacement of security and the rule of law, merit and equity in governance models and institutions and a sense of patriotism and belonging in the Citizenry, the restored Republic will lay enviable firm sustainable foundations for investor confidence and economic growth based on tried and tested models and international best practice. The model of business support incentives readily available to the People are the traditional entrepreneurial self-help. Highfaluting government postulations on business exist on paper but are beyond the reach and access of the common man, especially the unschooled rural dweller or urban slum dweller with no access to political or nepotic privilege.
Since 1970, after the civil war, has Igbo women's status changed in the Eastern Nigeria? Generally, what are the popular perceptions about Igbo women, as against Yoruba, in Federal Republic of Nigeria?
Nothing has changed for the Igbo Woman since after the Civil War. With the increasing socio-political incarceration endured by her male brethren, Igbo women lost their self-esteem. Popular perception of the Igbo Woman are no different from the plight of their male brethren. The renowned resilient strength and baseline support for which Igbo women are known for has been corroded by willful denial of opportunity by the Nigerian State. Many have been forced into unwholesome practices for basic sustenance and are now part of the human and brain-drain which has engulfed the East.
Do the social and cultural changes influencing the activities of women in Biafra State. Can you please discuss the main spheres where Igbo women are currently?
Currently Igbo Women agonize over the seemingly disparate dissipative efforts of their Male brethren in their quest for the restoration of Biafra. Within the sphere of Christianity however Igbo women have excelled and found avenues for self-worth and social expression as religious activities and platforms have created viable avenues to restore the self-esteem of the Igbo Woman. Also, Igbo Woman in the diaspora has again and again proved beyond all reasonable doubt her achievement orientation and resilience in all walks of life. Names like Chimamanda Adichie and Ngozi Okonjo-lweala are household names.
What are the challenges, in your view, that remain especially for Igbo women and the youth in the region of Biafra?
Several challenges exist, the first of which is coercive alien hostile occupation of our homeland which have severally subjected Igbo Women to rape, ravaging their homes and farmlands, decapitating their husbands and children and sources of traditional rural livelihoods. Widespread poverty, unemployment and unemployable skill sets, remain a major challenge. State endorsed occupation of large portions of rural and village communal lands by alien hostile Jihadists have hampered the ability of women to provide for their families as supportive income earners.
Many women and young graduates from schools and cannot find jobs as there are no factories to absorb them and Government, the major employer, has become an overburdened inept nepotism and corrupt. With the prevailing socio-economic climate and the steadily dwindling economic fortunes and hostile stance of the Government towards entrepreneurial endeavor of Easterners, the future is bleak for women and youth. The only glimpse of hope in the horizon is a fallback to the age-old traditional practice of nurtured apprenticeship has been the bulwark of survival and sustenance in the face of the current existential threat facing Easterners.
Could it have been better if the region were independent of the federal system of governance?
An independent Biafra will, of course, usher in a regime of laws. A merit-based system of law and order. Independent Biafra will emplace a just and fair system where merit is accorded due cognition and reward and criminality and kleptomania is eschewed. In five years of independence indigenous enterprise of the East will reach unparalleled heights with world class infrastructure and a first-tier digital economy. This will be achieved through the effort and resilience of the indigenous Peoples of Biafra. In the face of years of criminal neglect by Nigeria and our strong footing in the Diaspora, Biafra's emancipation and development will be the Eighth Wonder of the World.
In your objective assessment, what can you say are the current achievements or gains in the economic sphere for the Biafra under Federal President Buhari?
Absolutely nothing. The current entrapment of Biafra within the British Nigeria contraption prevents the actualization of its investment and development potential in all ramifications. This is why we Easterners want to delink from this entrapped arrangement called Nigeria.
What are some of the weaknesses and strengths of Nigeria's stranglehold on Biafra?
Nepotism at all levels and institutions of Government. Morbid corruption. Endemic kleptocracy. Ethnic cleansing and persecution of Christians and ethnic capture of the military and security apparatus of the State. Our current entrapment in Nigeria has been of no gain to the East and a lingering Albatross.
What do you suggest could be possible exit ways out from all these? Most probably, you would advocate for political independence, to become a separate republic?
Some members of the international community and the Comity of Nations were not part of and did not participate in the 1885 Berlin Conference which saw the scramble for and partition of Africa and heralded blatant conquest colonialism. Greedy European nations lumped indigenous nationalities together with little regard for their distinct indigenes and cultures identities. European colonialism therefore created unstable amalgamations of hitherto strange and alien groupings into artificial contemporary nation states of today.
In many African nations such as Nigeria, these indigenous nationalities have had a hostile acrimonious fractious relationship that has impeded development and led to unstable anarchy. The result is that there is massive corruption and widespread kleptocracy with indigenous ethnicities in power making strenuous effort to capture State resources to the exclusion of other groups. This scenario found in many African countries today have led to several Civil Wars and quests for self-determination notable of which is the Nigeria-Biafra War and the enduring quest for self-determination of the indigenous Peoples of Biafra and recently of the entrapped nationalities of the Western and Middle Belt Regions.
The international community has long recognized that the structure of many African states remains unsustainable due to the artificial nature of their creation. They also recognize that many of these indigenous nationalities such as the Igbo have enduring ancient democratic state and governance systems that were subsumed by colonial conquest and use capable of having separate countries as seen with the Republic of Biafra.
The way forward in restoring these ancient nationalities and bringing sustainable peace and development to the beleaguered peoples of Biafra is through the conduct of plebiscites that will afford the indigenous nationalities the inalienable right to choose how they are governed.
In Nigeria, the juxtaposition of ancient nationalities with incompatible values presently held together by a coercive military decree in a centrist top down military format federations, fundamental regional autonomies should be returned to the constituent indigenous groupings through the conduct of plebiscites. There should also be the renunciation of the military Decree 1999 Constitution which has been held the constituent indigenes hostage since 1999. A return to the truly democratic 1963 Constitution and holding of self-determination autonomy plebiscites for all indigenous nationalities will usher in sustainable development and peace.
Presidents Chakwera and Nyusi toast for laudable Malawi-Mozambican relations
Mozambique and Malawi, largely sharing borders, have agreed to forge cooperation in diverse economic sectors and take advantages offered by the single continental market. A number of African leaders have started looking at the African Continental Free Trade Area (AfCFTA), as it aspires to connect all regions of Africa, to deepen economic integration and to boost intra-African trade and investment. It aspires to create a single market for goods and services across 55 countries and our continent, creating a market of as much as 1.3 billion people with a combined GDP of $3.4 trillion.
On November 22 to 24, President Filipe Jacinto Nyusi of Mozambique went on an official working visit to Blantyre, Malawi. It was to participate in the 5th SADC Industrialization Week in Lilongwe, according a statement from the Malawi's Ministry or Foreign Affairs.
The first strategy for regional industrialization, he noted at the conference of the Industrialization Week, includes developing synergies linked to value chains, transport corridors, energy, and human potential. It will also involve bringing down barriers at the border to strengthen the economic identity of SADC. According to Nyusi, the impact of this strategy will be amplified through changes to the trade balance as exports are increased and imports substituted.
The second strategy is based on developing technology, employing thousands of people, creating a market to absorb agricultural surpluses from the rural population with a particular focus on women, agro-processing and associated logistics, which, he said, ends up becoming a "powerful weapon" for the well-being of the population and combating poverty.
While still in Malawi during the visit, Malawi President Lazarus Chakwera took his guest counterpart Filipe Nyusi to launch the construction works for Mozambique-Malawi power transmission interconnection project at Phombeya in Balaka District. The power generation project planned to translate into improved access to electricity supply and ultimately strengthen the industrialization programmes in both countries. Construction of the interconnection project, includes laying transmission lines about 142km from Matambo substation and 76km into Malawi to Phombeya passing through Mwanza and Neno Districts – expected to be completed in 2023.
According to the Integrated Resource Plan of 2017, peak electricity demand will be 1,860MW by 2030 yet currently Malawi's installed electricity generation capacity is hovering at 50MW. The objectives of the interconnection project include to support economic growth of the region through sustainable power access by integrating Malawi electricity market to the Southern African Power Pool (SAPP) in order to balance power deficit through regional power trading.
Phase 1 of the project included technical and economic feasibility study that was completed in 2017, project definition and scope and environmental and social impact assessment that was completed in 2019.
In his remarks, President Chakwera said like the railway rehabilitation project that the two countries have embarked on to connect Malawi to the Sena Line across the border from Vila Nova de Fronteira to Marka, "this interconnection project is yet another milestone in the linkages between our two nations." He reminded Nyusi, that during his visit to Songo Province in Mozambique last year, Chakwera was privileged to tour the Cabora Bassa Dam which is the hub of the Southern African Power Pool (SAPP).
"It was at that time that we agreed to hold this joint ceremony launching the construction of the electricity transmission line for Malawi-Mozambique Interconnection. I am, therefore, glad to see this coming to pass as a step in the direction of integrating infrastructure across SADC for sustainable economic development. The project aims at at creating avenues for trade in the SAPP, with the prospect of more exchanges of trade and power in the future," he asserted in remarks.
President Chakwera says Malawi and Mozambique are strategic development partners and there is a need for the two nations to continue exploring possible areas of cooperation in the areas of trade, transport and mining for the mutual benefit of their people. Both president also identified areas of rail transport, energy and mining for developing bilateral partnership.
With the construction of The Malawi-Mozambique Interconnector, it marchs towards the goal of adding 1,000 megawatts to the national grid over the next four years is making steady progress. The project is co-funded by the World Bank- IDA Credit at US$15 million; European Union through KFW Grant at US$20 million and the Malawi Government at US$3.5 million.
European Council offers €40 million assistance under the EPF in support of Mozambique
With about 3,100 African, European and US soldiers already been deployed to Cabo Delgado province, the security situation has begun stabilizing in Mozambique. Southern African Development Community (SADC) has a Standby Force effectively working, besides the Special Force from Rwanda.
Rwanda was the first foreign army to send troops to Mozambique, deploying 1,000 in July. South Africa has the largest contingent of around 1,500 troops. External countries are enormously helping to stabilize the situation in Mozambique. Mozambique's former colonizer Portugal and the United States both sent special forces to train local troops.
According reports, the European Union (EU) concretely sent 1,100 soldiers to the country in September and the troops will be in Mozambique for two years to train rapid intervention units. It is supplying the Mozambican army with non-lethal weapons.
"This mission will contribute to operations to defend Mozambique. After finishing the training, we will prepare an operational training plan for the future. The soldiers trained here will be able to go on missions," Head of Mozambique's Armed Forces, Joaquim Mangrasse, said in Maputo.
On November 19, the European Council adopted a decision establishing a €40 million assistance measure under the European Peace Facility (EPF) in support of Mozambique. This assistance measure complements an urgent measure amounting to €4 million approved by the Council under the EPF on 30 July 2021 for the most urgently required equipment.
With the measure decided on, the EU will support the Mozambican military units trained by the EU military training mission in Mozambique (EUTM Mozambique), and enable them to conduct security operations in the northern province of Cabo Delgado.
The assistance measure will, in particular provide adequate, non-lethal equipment to strengthen the capacities of the first Mozambican army companies scheduled to be the first to benefit from the EUTM Mozambique's training. This includes individual and collective equipment, ground mobility assets, technical tools and a field hospital.
The provision of the assistance will be subject to the compliance of the EUTM-trained units of the Mozambican armed forces with relevant international law, in particular international human rights and international humanitarian law, as well as with relevant legal instruments and best practices based on international and EU rules, standards and policies in the area of the supply of military equipment.
The assistance measure will cover part of the EUTM's mandate duration. In 2021, partial support packages will be provided to the two companies currently undergoing training by Portugal while, as from 2022, three additional companies will receive support. In total, 11 companies of the Mozambican army and navy will undergo training by the EUTM in several batches and subsequently form a Quick Reaction Force.
The November 19 decision follows the request by the Minister of Foreign Affairs of the Republic of Mozambique in her letter of 27 August 2021 to the High Representative for Foreign Affairs and Security Policy.
Reports said that Islamic-State linked militants have been wreaking havoc in the area since 2017, raiding villages and towns in violence that has claimed at least 3,340 lives and displaced more than 800,000 people. The grave situation attracted international concern when they attacked the key port town of Palma in March, killing dozens as thousands fled into surrounding forest.
The violence forced France's Total Energies to declare force majeure and evacuate staff from a nearby multi-billion-dollar natural gas project.
Mozambique is a member of the Southern Africa Development Community (SADC). Mozambique is a country located in Southeast Africa bordered by the Indian Ocean to the east, Tanzania to the north, Malawi and Zambia to the northwest, Zimbabwe to the west, and Eswatini (Swaziland) and South Africa to the southwest.
Underdevelopment Mindsets: An Africanizing American Perspective
I took my first international development studies class in the 1970s while pursuing Northwestern University Sociology doctoral studies in the United States. International development studies back in those days was a brand-new field in the various social sciences emerging from growing assessment of scholars, consultants, emerging international development NGO administrators, and so called first world national and international organizational policy makers in the United States, Europe, the United Nations, and the World Bank as American and European colonial powers legally freed their colonies. Such legal freedom called "independence" usually was with strings attached to assure dependent marginal new nations without competition capacity against their former colonial authorities.
Before I began to travel and live in African countries, beginning with Sierra Leone as a 1989-90 Fulbright Scholar, and in other legally decolonized countries, back then labeled the "third world", I belonged to that liberal naive branch of international development studies which rejected terminologies such as " underdeveloped" and " developing" which insinuated that peoples of such lands were somehow inferior humans or not human at all. I still do reject any such insinuations about anyone which are biogenetic or theological which claim some people wherever they are, in this case, so called third or first world peoples, are naturally inferior or superior human beings.
But there are, indeed, psychological, social, economic, and political consequences of what has happened to still dependent legally decolonized peoples with underdevelopment and developing outcomes when compared with what it is like living in the first world. After traveling and living in Africa, the Caribbean, and Latin America off and on since the 1990s and full time in Africa for nearly 10 years now, I can now attest to the realness of what it means to live in a developing or merely, underdeveloped country.
I will here focus on psychological aspects of underdevelopment which I have found to be characteristic in the African and other so called third world countries I have traveled to and especially those I have resided in for a couple of reasons. First, because before my so called third world lived experiences, I used to reject most now classical psychological theorists of societal development and underdevelopment, conventional such as David McClellan and radical such as Franz Fanon. I assumed their views were patronizing over generalizations. Second, what matters the most in human development are the individual cognitions, attitudes, and coping skills we learn institutionally from our families, communities, schools, faith communities, communication technologies, and governments embedded in vastly varied historical sociopolitical, cultural, and socioeconomic contexts. That is, what is generally called our daily mindsets.
What I wish to point out then is: in various historically contextualized ways such as the dominant cultural and linguistic backgrounds of legally former colonizers and thus their colonized oppressed, the status type of historical colonization such as slavery, indentured labor, limited free people, or mode of economic production such as plantation, factory, retail and other consumer sectors, limited businesses and civil service employment, all produced patterns of daily mindsets. As their now neo-colonial continuities, these mindsets contribute greatly to national underdevelopment. Unless they change a nation may adapt more or less to the 21st century well developed world in consuming first world fashion styles, food, car purchases, smart phones, home and commercial office building designs, and legal and health practices but the mindset is in being say a slave, an indentured laborer, or in being a limited freed person used to having limited civil liberties or human rights and human responsibilities.
What are some of the more common neo-colonial mindsets generating continued underdevelopment where I have casually observed and experienced over the years in Africa and elsewhere in the so called third world?
1.Transactional relationships meaning building relationships with others especially those with means perceived or real is an end to get something rather than to build authentic caring friendships and other trusting and loyal meaningful rather than ends oriented relationships. The person is important to get to know as long as you get something out of it– money, position, property, a child, and is tossed away as soon as use value is depleted. The more people place value in sincere private and public caring (charity) relationships, the more a country like its communities and institutions within develops.
2. Little value for efficiency. This means other things matter besides time management, setting and reaching goals, and being productive in workplaces and in general life such as beauty maintenance, gossiping, family affairs, leisure, and pursuing romance. Work is organized around playtime not playtime around work so having time off like short standard work hours, and long weekends and breaks and many holidays are top priority.
3.Buying status symbols such as cars and homes, makeup, facelifts, and fashions through great loan debt beyond real cost of living finances is an obsession which causes great stress, waste of time and energy in constant comparisons competition while ignoring holistic life values and practices. All of this comes crashing down at the least economic crisis such as unemployment, ill health or death of breadwinners as seen in COVID-19 pandemic impacts disproportionately impacting personal and societal indebted so called third world countries with their easy loan opportunities.
4. Looking Outward and Upward. Rather than having an attitude and commitment value to advocate for national pride rooted in good governance and genuine economic and sociopolitical human rights for everyone including the riddance of societal and institutional insufficiencies such as corrupt governments and corrupt institutions such as police, hospitals, media, and schools, one dreams about going to America, France, New Zealand, UK, Canada, or Australia as promised lands of milk and honey. It is a mindset that few in developing countries can realize. It causes negativity, stagnation, and apathy rather than effective human rights movement mobilization. It also encourages casting blame at the wrong causes of corruption, poverty, marginality which keeps citizens in mindsets of blaming their leaders for forced choices they must make due to the neo-colonial boxes they are locked into. It is ironic that such common dreamers wish to run to the very so called first world countries which are the sources of their societal miseries. By the way, this "looking outward and upward" mindset refers as well to the tendency to view anything made in the West in terms of consumer goods and anything sounding western like an accent or being Western such as a potential mate is superior to anything native, providing of course that which is western is somehow white.
5. Having mass consumer literary rather than real life reading and understanding which means buying the " I love New York" t-shirt or working or eating in a KFC restaurant without knowing or caring about what the words mean or the history of the company hiring you or selling you chicken. Using Internet search engines such as Google to find video games or latest American movie or pop song or to do online shopping without using search engines let alone bookstores and libraries to read about what's going on in the world or about historical issues. Wanting to only read a few soundbite Instagram words with photos while reading more than a couple of paragraphs is too much.
6. Thinking about "success," "achievement," "making it" are magical things which happen to you absent of loyalty, faithfulness, sacrificial hard work, and a committed value for needing to be mentored and at times criticized not just praised. So, dream and do nothing or little and quit the first time someone makes you feel bad or disagrees with you or criticizes you. This is a mark of a low self-esteemed mindset which makes developing countries filled with dreamers rather than doers; those afraid of taking risks and taking criticism it takes to achieve. Always talking never doing. Just dreaming.
7.Mindless development means taking development ideas from the West and applying them to non-western contexts usually through some exorbitant international loan or government funding or international development NGO support which does not fit the realities of the country. But it feeds well the pockets of those who cook up the plans to copy the West in being Western in image though does great harm to the ordinary citizens of their country. What happened in Afghanistan with its 12,000 contractors propped up for twenty years as mindless projects making money is characteristic of what has been going on in the so-called world for decades now. Building schools which have failed to educate. Building unnecessary skyscrapers which come to collapse. Building unnecessary bridges and tunnels. Building clinics and research labs which for years chase chronic diseases seemingly unable to cure and capture while building resumes and providing the income and comfortable accommodations of so called third world health experts be they Westerners or the Westernized. Missionaries of so many faiths coming over by the boatloads to the shores of Africa and to the continent's many nations who after they leave things remain the same. The morality problems, the poverty, the massive lack of genuine conversion, etc. Such contemporary missionary work, in more cases than a few done in great material comfort, is another example of mindless development which perpetuates underdevelopment adorned in the usual smiles and well intentions that mindless development displays though in different flavors and fabrics.
Mindless development also relates to the misapplication of Eastern and Western ideologies imposed on the ex-colonial Non-West such as communism or democracy which don't even fit or do well in originating Eastern or Western countries and overtime have evolved into different forms of governance than original constitutional mandates. And then everyone seemingly in East and West elite foreign policy making circles become disappointed when collective farms, multiparty, and even human rights and responsibilities don't work in neocolonial impositions in African or other so called third world countries. Or shock or dismay occurs if such nation building practices occur in ways apart from Eastern and Western scripts and prescriptions. The emergence of bubbling up citizen movements against standing African governments in recent years in Egypt, Tunisa, Nigeria, Botswana, The Gambia, Zimbabwe, and South Africa have Easterners and Westerners scratching their heads, since after all, according to their paradigms, African countries don't have civil societies. African citizens are conventionally viewed in the East and West as being merely passive pawns, especially those claiming to be in what has been called authoritarian states or because they are in democracies which are poorly lead and managed.
Anyone who is honest rather than in denial due to ideological blinders or blind nationalism would have to admit the observational points made are worthy of further investigation and acting on to eradicate and thus authentically liberate those who remain victimized by the neo-colonial underdevelopment which plagues their countries. As well, underdevelopment mindsets learned in the homeland can come to hinder their own individual development if they have been able to emigrate elsewhere since changing sovereignty geography does not necessarily change well internalized psychological mindsets. Such a geographical change in life can merely allow for a mindset to find new fertile soil for germinating a transplanted mental inclination causing just as much individual underdevelopment as the structural underdevelopment continues to do back home.
It would be a grave inconsideration if I did not raise the point that even though what I have been casting here as the mindset psychology of underdevelopment pertains to the so called the third world, it can be said to also refer to human developmental problems in the so called first world. The American mindset claiming we are so superior allows us to forget our own chronic areas of individual and societal underdevelopment and the mindsets which maintain such dominant mythologies. American medical systems and our higher education systems rank among the lowest in the world. Our election of Donald Trump as President of the United States in 2016 and his behavior while in office and his refusal to concede losing to Joe Biden is a script expected in a so-called Banana Republic or African country as much as members of a national legislative branches well in the deep pockets of donors rather than representing the quality of life needs of their constituencies and of the nation. The Republican effort to repress voter rights of Non-Whites to win future elections is something you would expect in a so called third world country as is the paralysis of Democrats as national political rulers claiming to be for the people but too much in the pockets of Wall Street with no energy to standup to racial injustices in effective ways as an empty campaign promise. The recent Kyle Rittenhouse court decision to acquit a White Supremacist vigilante is something you would stereotypically expect in a so called third world country where we are taught miscarriages of justice for such violent people is expected. So, like the underdeveloped nations we Americans enjoy looking down to and patronizing with our smug media remarks and foreign charity aid, we continue to in many respects look like because we are, an underdeveloped country with the psychological mindsets of underdevelopment listed earlier but of course with our own twists and turns. The extremely rural and urban poverty. The deep problems the middle class as well as the poor is having paying the house note, being gainfully employed, and having quality food to eat and air to breath. The deep discrimination against women, especially the Non-White, the lack of decent healthcare and education of the poor, especially those who are Non-White, and the massive illiteracy of all of us which makes us so vulnerable to emotional manipulation such as who we decide to vote for even against our quality-of-life interests.
So increasingly, and tragically ironically, what I have listed as mindsets of underdevelopment in the formerly colonized Non-West is in many respects attitudes and behaviors the ex-colonized pick up and internalize as mindsets from the East and West in this information and social media digital age where emulation, too often of things which injure rather than help and empower run rampant without needed reflection, critique, and prevention. So that goes as well to explain why and how too often the ex-colonized watch and copy the xenophobia, racism, elitism, and corruption of not only Americans but also of their former European colonizers in their distorted mindsets of dominance through which they afflict their own underdevelopment. It is why when people arrogantly point to corruption on the part of African leaders or about how African leaders do not take of their own people, my first response is a question, not to excuse but to put in proper context: where did they learn it from?