Jordan: COVID-19 Pandemic Weighs Heavily on the Economy, as it does on the Region
The World Bank launched today its Jordan Economic Monitor (JEM) Spring 2020 edition "Weathering the Storm" in a virtual meeting hosted by the Jordan Strategy Forum and in collaboration with the Ministry of Planning and International Cooperation. The JEM discusses the recent economic developments and highlights some of the key macroeconomic policy challenges facing the Kingdom, mainly as a result of the COVID-19 pandemic that has severely affected the lives and livelihoods of Jordanian citizens.
The COVID-19 pandemic poses a severe economic and social shock on all countries alike, and Jordan is no exception. Yet the impact on Jordan's economy is further amplified as the country was already moving along a low growth trajectory amid high youth and women unemployment rates. The pandemic is likely to lead to a deep global recession that could potentially be protracted, in part due to the lingering health risks. According to the report, the Jordanian economy is projected to contract by 3.5% in 2020. This compares to a forecasted contraction of 4.2 percent for the MNA Region and a contraction of 5.2 percent for the World economy according to the World Bank's June 2020 Global Economic Prospects. This negative impact is expected due to various channels, in particular trade, remittances, tourism, as well as the service sector. There are major downside risks to this projection as some countries have difficulties getting the first wave of the pandemic under control while others could face a second wave. Given the services-oriented nature of its economy, Jordan is expected to gradually recover while still remaining below its long-term trend.
"The recent global and domestic disruptions due to the COVID-19 pandemic are severely impacting the Jordanian economy and its prospects," said Saroj Kumar Jha, World Bank Mashreq Regional Director. "The World Bank is committed to support Jordan take swift measures to protect the poor and the vulnerable, maintain the provision of essential services, buffer economic activity, and preserve human capital investments."
The response to this crisis requires a substantial mobilization of resources. Given deteriorating global liquidity conditions, additional financing needs arising from the COVID-19 crisis will likely be high and persist over the medium term, and hence further heighten Jordan's dependence on official flows. "Over the medium-term reviving growth and job creation—which is key to long-term sustained reduction in poverty and vulnerability—will depend on the pace of global recovery and the economy's own resilience," said Saadia Refaqat, World Bank Senior Economist and author of the report.
Over the past few years, Jordan has laid the foundation for a more sustainable and inclusive growth through its Five-Year Reform Matrix to set Jordan on a growth path, focusing on creating jobs, especially for youth and women. The Government, with support from the World Bank, has already made important progress with the implementation of key reforms in the area of labor market, social safety nets, private sector competitiveness and governance. Faced with new challenges from the COVID-19 shock, steadfast focus on key structural reforms in agriculture, tourism, trade facilitation, support to SMEs, digital transformation as well as improving the business environment and access to finance can help Jordan accelerate its recovery and further strengthen resilience.
"At the outset of COVID-19 outbreak, Jordan moved rapidly to mitigate and contain the spread of the virus, undertaking strict measures and prioritizing the health and lives of its citizens." said Wissam Rabadi, Minister of Planning and International Cooperation. "Our response strategy resulted in recording a relatively low number of cases and mortalities, and accordingly enabled the economy, within a short period of time, to fully reopen domestically. The challenge ahead of the world, including Jordan, is to recover from this shock as quickly and efficiently as possible towards a more sustainable and inclusive economy."
The Jordan Economic Monitor also includes two Special Focus sections. "Women and Work in Jordan" and "Jordan Jobs Diagnostic". The sections examine the causes behind weak job creation, particularly for women and the youth, and the low female labor force participation, where Jordan scores below regional and international standards. The report calls for critical legal and regulatory reforms to the work permit system to reduce informality, revision to wages and compensation schemes of the public sector in contrast to those of the private sector, and improvement in the business environment, specifically for young firms so that they can grow and create much needed jobs. The sections also emphasize the need to address some of the barriers holding back women from accessing the job market such as the lack of adequate childcare services, poor public transportation conditions, gender related wage gaps, and social norms that imply certain societal expectations to the role of women.
Listening to Kazakhstan: Survey Spotlights Challenges Along with Optimism on Economic Prospects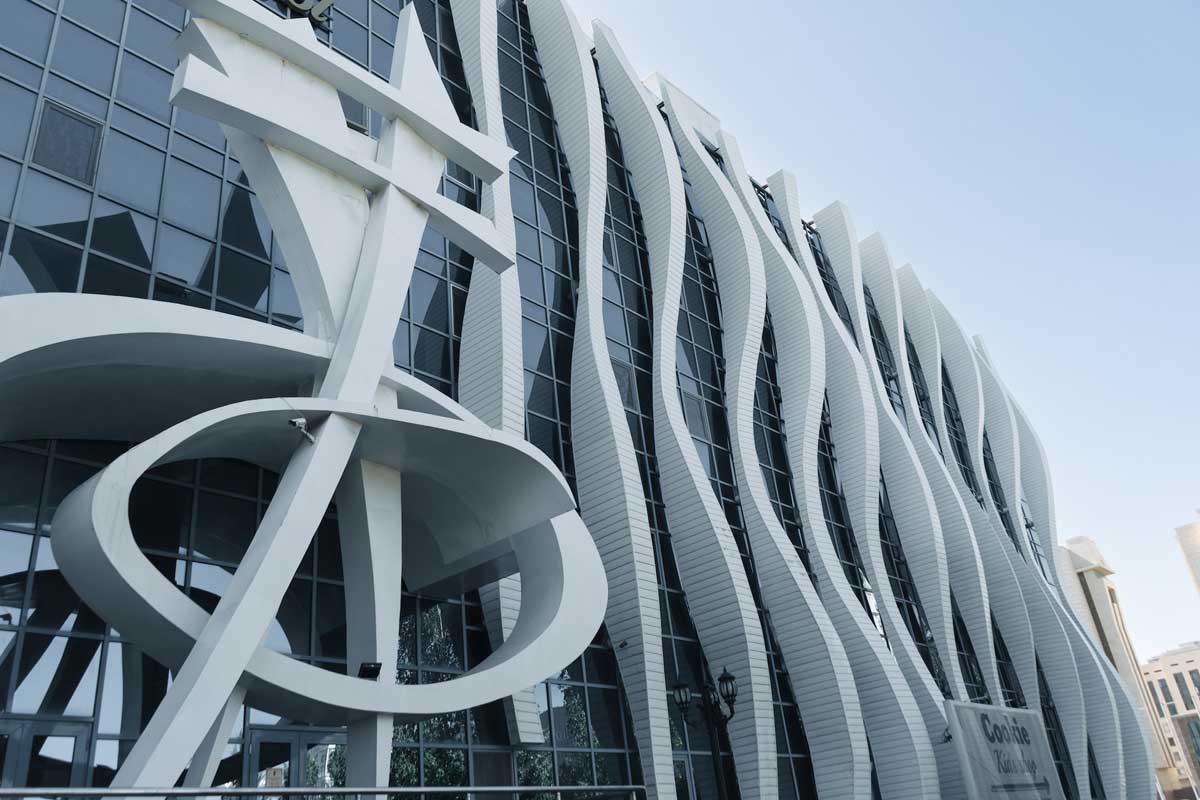 The results of the "Listening to Kazakhstan" survey presented today reveal a challenging period for Kazakhstan's economic and social outlook due to the on-going global and regional risk factors. Domestic inflation continues to dominate people's concerns, while views on current local economic conditions deteriorated in the second quarter. About 23 percent of families in Kazakhstan classified themselves as poor in August 2022.
Despite the immediate challenges, however, two-thirds of the survey respondents remained optimistic about the country's long-term economic prospects, and a similar share said that they believe the country is on the right track with reforms. Cases of improved perceptions of the government's support to the vulnerable – including the poor, the elderly, persons with disabilities, and children – were strongly linked to graduating from poverty and becoming more upbeat about the country's direction. These results point to a positive feedback loop between successful implementation of the government's reform agenda, and the public's support of that agenda.
"Listening" surveys are some of the few sources of data that provide real-time insight into the impacts of policy changes on households. The approach has been used in many countries around the world, often with to the aim of supporting a government crisis management and social assistance. Listening to Kazakhstan" Survey is the result of a fruitful partnership between the World Bank and UNICEF which enabled, in collaboration with NAC Analytica, collecting more than 34,500 interview since 2020.
Ata roundtable to discuss results, experts from the World Bank and UNICEF presented the survey's recent findings, including a focus on the economic and social outlook in Kazakhstan, the recent dynamics of the labor market, the well-being of children and families, and the public's views on the national reform agenda. The results show that Kazakhstan's economic and social outlook was impacted by the compound effects of heightened risks in the first half of 2022 – the war in Ukraine, international sanctions against Russia, the COVID-19 pandemic, quickly rising prices, and the overall slowing of global growth, which all contributed to increased uncertainty.
"We found it very encouraging to see that people who perceived government programs to be successful reported being more satisfied with their own lives and the direction of the country, says William Seitz, Senior Economist and Team Leader for the Poverty and Equity Global Practice of the World Bank in Central Asia. "Social support that addresses challenges increases optimism about the government's positive role and contributes to rising satisfaction across a range of wellbeing measures."
The survey results also highlight that poverty status fluctuates remarkably over time depending on a family's circumstances. Over the course of the survey – between October 2020 and August 2022 – more than 40 percent of respondents said they were living in poverty at least once, but only about 5 percent classified themselves as "chronically poor" in every interview.
"Initially put in place to monitor COVID-19's impact on households, the "Listening to Kazakhstan" survey provides a tremendous opportunity to smoothly and periodically monitor the situation of children and families, in terms of well-being, nutrition, and food security, access to health, education and social protection among others. The data generated by the survey clearly highlights that children are over-represented among the poor. It provides evidence that large families with many children are exceptionally prone to fall into poverty. The survey results underline the need to place child poverty at the center of the governmental agenda and ensure provision of benefits and services to large families with children to avoid devastating impact of poverty on them. The obtained data can be used for evidence-based decision making and strengthening of policies in key sectors to address inequalities and promote inclusive and sustained development for all," says Arthur van Diesen, UNICEF Representative in Kazakhstan.
The COVID-19 pandemic and the current crises facing the region have highlighted the value of having a system to quickly collect views and information from the public.
Hurricanes and cyclones bring misery to millions, as Ian makes landfall in the U.S.
Hurricane Ian caused devastation across western Cuba and increased its strength and size as it made landfall mid-afternoon local time on Wednesday, in the United States; meanwhile Typhoon Noru underwent an "explosive" intensification before it hit the Philippines, the UN Meteorological agency, WMO, has said.The two tropical cyclones came quick on the heels of Hurricane Fiona, which caused deadly flooding in the Caribbean and was the strongest storm on record to hit Canada. Typhoon Nanmadol, prompted the evacuation of nine million people in Japan.
Fingerprints of climate change
The World Meteorological Organization has reminded that climate change is expected to increase the proportion of major tropical cyclones worldwide, and to increase the heavy rainfall associated with these events.
Meanwhile, sea level rise and coastal development are also worsening the impact of coastal flooding.
"The human and socio-economic impacts of these cyclones will be felt for years," warned Cyrille Honoré, WMO Director of Disaster Risk Reduction and Public Services branch.
Hurricane Ian
Hurricane Ian slammed into Cuba on 27 September as a Category 3 storm, with sustained winds of 205km/h and even stronger gusts leading to flash flooding and mudslides.
It is estimated that more than three million people have been affected, the UN Resident Coordinator's Office informed.
According to WMO, Cuban President Miguel Díaz Canel said that the damage caused by Ian will likely be significant, though only preliminary assessments have been carried out.
There were no immediate reports of casualties. But there was severe damage to infrastructure, housing, agriculture, and telecommunications, with power reportedly lost to the entire country. Pinar del Río, the hardest hit province, is home to 75 per cent of the country's tobacco production – a key export for Cuba – and about 40 per cent of the nation's bean production.
Florida on high alert
Ian is intensifying rapidly and is now a very strong category 4 hurricane (maximum sustained winds near 155 mph (250 km/h) with higher gusts). It is expected to maintain this intensity.
Ian is the first hurricane to make landfall in mainland United States this season.
The US national weather service warned of catastrophic wind damage near the core of Ian when it moves onshore and of life-threatening storm surge and catastrophic flooding.
The combination of storm surge and the tide will cause normally dry areas near the coast to be flooded by rising waters moving inland from the shoreline, according to expert forecasts. The water could reach up to 12 to 16 feet (3.5 to 4.8 meters) in the worst affected areas.
Heavy rainfall will spread across central and northern Florida through Thursday as it is forecasted to slow its forward motion. Ian is forecast to reach portions of the US Southeast later this week and this weekend (1-2 October).
Catastrophic flooding is expected across portions of central Florida with considerable flooding in, northern Florida, south-eastern Georgia and coastal South Carolina.
"Ian poses an exceptional threat because of its size, its strength and its landfall in a heavily populated, low-lying area", WMO has warned.
Typhoon Noru
Meanwhile, in the eastern hemisphere, Typhoon Noru, known in the Philippines as Karding, hit the northeastern part of the Philippines on 25 September as a "super typhoon" with sustained winds of 195 km/h (121 mph) before tracking across the main island of Luzon on 25 September.
More than two million people live in the worst affected areas, according to a disaster analysis, and nearly 430,000 people were directly impacted. Despite the relatively short space of time for mobilization, thousands of people were successfully evacuated, limiting loss of life.
From 26-27 September, typhoon Noru made its way towards Viet Nam, and intensified once again.
The importance of early warnings
WMO underscored that accurate early warnings and coordinated early action are proving key to limiting casualties during extreme weather events such as Hurricane Ian, Fiona and Thyphoon Noru.
"It is more important than ever that we scale up action on early warning systems to build resilience to current and future climate risks in vulnerable communities," said WMO Secretary-General Prof. Petteri Taalas.
Liberia: Prospects for Inclusive and Sustainable Growth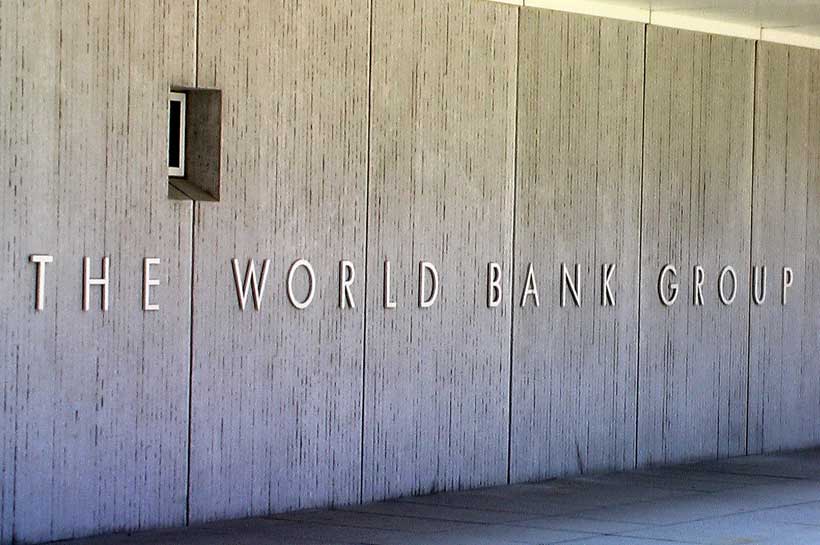 The World Bank today launched the third edition of the annual Liberia Economic Update with the theme: "Investing in Human Capital for Inclusive and Sustainable Growth". The Liberian economy experienced strong growth in 2021. After contracting by 3.0 percent in 2020 due to the COVID-19 pandemic, growth recovered to 5.0 percent in 2021.
The rebound was driven by improved external demand, higher prices for Liberia's main exports, and the resumption of normal domestic activity. Meanwhile, growth slowed in the first half of 2022, even when mining and construction continued to perform well. In agriculture, rubber and cocoa production dropped by 13.5 percent and 27 percent, respectively. In the industrial sector, iron ore, gold, and cement production all increased, reflecting firmer international prices and an uptick in construction activity. However, services growth fell, as reflected in the decline in beverages and electricity production.
"The positive economic growth of 5.0 percent in 2021 from the COVID-19-induced recession in 2020 is important for Liberia's efforts to reduce poverty," said Khwima Nthara, World Bank Country Manager for Liberia. "Going forward, the focus should be to sustain the recovery and ensure that growth is inclusive through investments in human capital, social protection, and labor-intensive productive sectors such as agriculture," he added.
Growth is projected to slow down to 3.7 percent in 2022, reflecting increased global uncertainties and commodity price shock, but reach an average of 5.2 percent over 2023-2024. Beyond 2022, growth is underpinned by significant tailwinds for mining, the government's planned scale-up of public investment, and the implementation of structural reforms including in key enabling sectors (such as energy, trade, transportation, and financial services).
Inflation is projected to remain low and stable, averaging 7.2 percent per year in 2022-2024. Sustaining low levels of inflation would help Liberian households to retain their purchasing power, and it is projected that by 2023 poverty rates will start to decrease. The fiscal deficit is projected to widen to 4.3 percent in 2022 but improve in the medium term with reforms aimed at improving domestic resource mobilization and consolidating expenditures. Notably, the lingering effects of the war in Ukraine could pose significant risks to the outlook.
The economic update also reports that Liberia's Human Capital Index is as low as 0.32, performing better than only three countries in the world—out of 174 countries assessed. By 2020, the human capital gap in Liberia was mainly driven by poor education (contributing 50 percent), poor health (12 percent), and survival (7 percent). The underlying factors contributing to the country's low human capital outcomes are multiple and complex. They include weak institutions, ineffective service delivery, demographic pressures, and low and inefficient social spending. In addition, poor coordination among government agencies responsible for human capital development often results in unresponsive or suboptimal service delivery.
"Liberia human capital outcomes are amongst the worst in the world largely due to slow progress in education and health," said Gweh Gaye Tarwo, Liberia Country Economist and main author of the report. "Thus, improving the country's human capital outcomes would require significant interventions in the health and education sectors. Investing in human capital will be crucial for Liberia to grow faster, reduce poverty, and deliver substantial social benefits in the long term. The Liberian Government has made some strides in these sectors, but more can be done," he pointed out.