Instagram is the Most Business-Friendly Social Media App: Here's Why
People love scrolling through Instagram in the morning, double tapping pictures as they come along. Because of its increased user count, as well as the inspiring images on Instagram, the app is perfect for commerce and business. It is the most business-friendly social media app for five reasons.
Promoted Content
Instagram allows its users to promote content across the app. For a small fee, users can make their posts show up on a number of users' pages. These posts can also cater to those who are most likely to interact with the Instagram account and follow the page. Furthermore, Instagrammers are able to link their products to pictures in their posts. This is a commerce-friendly tool that lets consumers get information about the product they are seeing quickly. These same Instagrammers can make their content more appealing to the eye by buying real likes on Instagram. They can buy cheap IG likes to make their branded content stand out. The more likes, the more people are going to be intrigued by the product post. By letting Instagram know the audience the user wants a post to reach, their budget, and the duration of the promotion, the app can create a promoted post that best fits the individual.
Influencers
The new fad in social media marketing is the use of influencers. Instagrammers will have high follower counts and engagement are paid to showcase products on their pages. Celebrities from the likes of Kim Kardashian to Vanessa Hudgens are paid big money to post ads on their Instagram feeds. Businesses don't need to pay high costs on celebrities, though- they can use micro influencers. Micro influencers have thousands over followers, but not so many that they are recognized in public. These influencers have specific interests that help brands market their products through them. Because they have a loyal following for their expertise, these influencers are trusted, yet affordable. If a business's product appears in an influencer's post, more people are bound to see it, and the commerce will ensue. Entrepreneurs and businesses may be able to further themselves to an influencer level by receiving more followers and likes, something that is easily done by posting interesting, innovativeand informative content on Instagram. Influencers can really help out an up and coming Instagrammer who has yet to find their audience.
Amazing Visuals
Another great aspect of Instagram for commerce are the visuals. People can see a product in business in so many different ways. This helps customers gain a better understanding of what the corporation is about, and how their products work.
Photos
The simplest visual a person on Instagram can use is a picture. Pictures share a unique and basic glimpse into what the product is. Businesses can further entice viewers by adding filters, stickers, and other cool visuals to the photo. If they have multiple pictures they want to upload, they can do that, too. Instagram has a lot of great features for helping pictures do their best and tell a story.
Videos
Videos are another simple, yet effective, type of visual. The videos on Instagram can only be so long, so viewers won't easily tire of them online. If they do, they can easily swipe through and find something more interesting to them. Videos help spruce up the dynamic of the page.
Boomerangs
One last form (though there are plenty more) of Instagram visual is the Boomerang. The Boomerang is like a picture, but instead of playing forward the whole time, it loops backward – just like a boomerang. This gives Instagram posts something edgy and playful. Boomerangs are a win-win visual, and the best of both the photo world and the video world.
Personable Feed
People don't know the face and customers behind a brand. They can say slogans and jingles off the top of their heads, but they rarely know the founder or owner of that company. Instagram eliminates the middle ground between creator and consumer. They can give a behind-the-seek look at what a business is, and the people who support it. People opt to buy commerce from a brand when they trust it. Instagram helps build that trust.
Quality Engagement
As mentioned before, people want to find the personality behind the business. This can be done through a higher quality of engagement online. Instagram allows corporations to talk directly to their consumers through a number of ways.
Stories
Instagram stories let people share their thoughts and ideas momentarily (24 hrs.) When the time is up, that story disappears as if it was never there. Audiences want to see more of what the Instagrammers they follow are doing in day to day life. This is beneficial to businesses because it helps them endorse themselves, while also engaging their audiences. Stories have many features as well that can be utilized when reaching out to an audience.
Questions
Polls
Music Sharing
Post Sharing
Location
Filters
Stickers
Live Videos
These are few of many tools that can be used on Instagram stories to give a company or entrepreneur more edge and increase the likelihood that they will sell their product.
Likes and Comments
Another form of quality engagement comes in the form of likes and comments. Instagrammers want to receive likes. They want to feel heard. By liking and commenting on other posts, Instagrammers are challenging others to do the same, which will help boost their engagement rates. This further instills the idea that their Instagram is important, and that other people should follow and like that businesses stuff, too.
Instagram has changed the way in which ads and promotions work. Why waste time and money on a 30 second commercial, when that same commercial could be posted on Instagram? Instagram is the most commerce-friendly app because of its promoted content, influencers, visuals, personable style, and its stories. When businesses start to trust in Instagram, they will understand it is great for getting their name, brand, and product heard about. Until then, they can work on getting their posts viewed.
Turkish Airlines and Turkish Cargo Rise to the Top Amid Pandemic
Turkish Airlines successfully ended the fiscal year 2020 with 6.7 billion USD revenue, which accounts for 50% of the preceding year's level, with a net loss of only 836 million USD. During these uncertain times, the airline was also able to maintain its robust route network. According to Eurocontrol, in April 2021 Turkish Airlines operated an average of 685 flights per day – almost double the number of the closest competitor in Europe, Lufthansa. In 2020, Turkish Airlines flew 28 million passengers, with an impressive load factor of 71%. Currently, the airline serves 179 international destinations with 16 intercountry and 58 intercontinental flights. The new Istanbul Airport also stayed on top: even with a 68% loss of traffic, it was still Europe's most successful airport as of March 2021, with 616 departing and arriving flights.
This success is based on cost cutting activities, capex reduction and active capacity management. In fact, Turkish Airlines achieved such performance without relying on any governmental cash injections. Furthermore, agreements with Boeing and Airbus on fleet growth will further decrease the aircraft financing needs of Turkish Airlines by around 7 billion USD in the coming years.
"Our success as the best performing flag-carrier airline in Europe is not coincidental. Apart from the multiple measures we took, we owe this success to our dedicated staff. While other airlines faced layoffs, we did not part ways with any of our colleagues during this process. Instead everyone within Turkish Airlines accepted salary cuts from up to 50% depending on the role and responsibilities. The exceptional sense of unity within our staff is what sets Turkish Airlines apart: together as a family, we decided that no member of the Turkish Airlines family would be left behind during this crisis.", says Turkish Airlines' Chairman of the Board and the Executive Committee, M. İlker Aycı.
Turkish Airlines also turned the pandemic into an opportunity to increase its cargo operations, with 50 of its passenger aircrafts being reconfigured to increase its cargo fleet capacity. Turkish Cargo managed to become one of the top five air cargo companies in the world and the 6th largest cargo company. The company increased its market share in total global cargo revenue from 0.6% in 2009 to 4.7% in 2020. As of February 2021, one in 20 cargo flights around the world were handled by Turkish Cargo.
This allowed Turkish Cargo to deliver 50,000 tons of medical supplies, including more than 45 million doses of COVID-19 vaccines, to destinations all over the world. In addition, new technologies and innovative solutions have been developed. One example is SmartIST, one of the largest air cargo facilities in the world, which is scheduled to open this year. Located at Istanbul Airport, the facility uses modern technology such as drones and automated robots to process and deliver goods even faster.
How to Make Your Hospitality Business More Sustainable
Climate change and its impact on the world has been a major news story for decades, but it's only in recent years that awareness has been pushed to the fore. This is thanks to the actions of activists such as Greta Thunberg and Sir David Attenborough.
However, it's also because 2020 was the joint hottest year on record, tying with 2016 – although, unlike 2016, there was no El Nino event last year to contribute to these temperatures.
While there is pressure on companies to play their part and think more sustainably, there are things that smaller businesses can do too. As someone who runs a hospitality business, you can make operations more environmentally aware. If you want to think green, here are some ideas to help.
Consider the materials
How much paper does your business use? There's a real trend for cardboard menus and paper flyers showcasing the latest dining deals. Hotel rooms are filled with directories and leaflets, too – and these need replacing when they get tatty.
To resolve the issue, try switching to digital. Create online menus that diners can access, have a screen detailing the latest meal deals and specials, and introduce tablets to bedrooms in your hotel. If you're reluctant to include tablets, try creating a directory on the TV where guests can browse the services your hotel offer, from breakfast serving times to the food on offer.
Rethink utilities
How much electricity does your business use a day? How much water is wasted?
Try looking at introducing motion sensitive lighting to avoid empty rooms being lit. Also, while it can be tricky to encourage guests to think about the water they use, you can get your staff to set an example by switching off taps when not in use. Even small changes can both save energy and money.
Manage waste
Hospitality businesses see a lot of waste, especially hotels. There's paper waste, bottles, and food waste to consider, among other things.
Having a robust recycling system in place can help to keep your business sustainable. Introduce recycling bins in guest bedrooms and have these in offices too to encourage best practice.
Additionally, separate food waste bins for your restaurant are an essential part of waste management. By keeping food waste separate, it can be easily removed from the premises.
As with any waste management, there are risks here. Staff could cut themselves on glass or encounter other injuries, so think about how to keep your team safe while they do their job. Arm protection and overalls, for instance, can be useful.
Look at the décor
As well as the day-to-day operations in your business, it's worth thinking about the materials used in the design and décor. Where possible, try to source reclaimed furniture and trawl the vintage and flea markets for beautiful pieces that could work well in your hotel foyer or guest rooms.
By taking the time to reassess the way your business runs, you could find that you're lowering your carbon footprint and becoming more sustainable.
Uzbekistan Continues to Modernize its Tax Administration System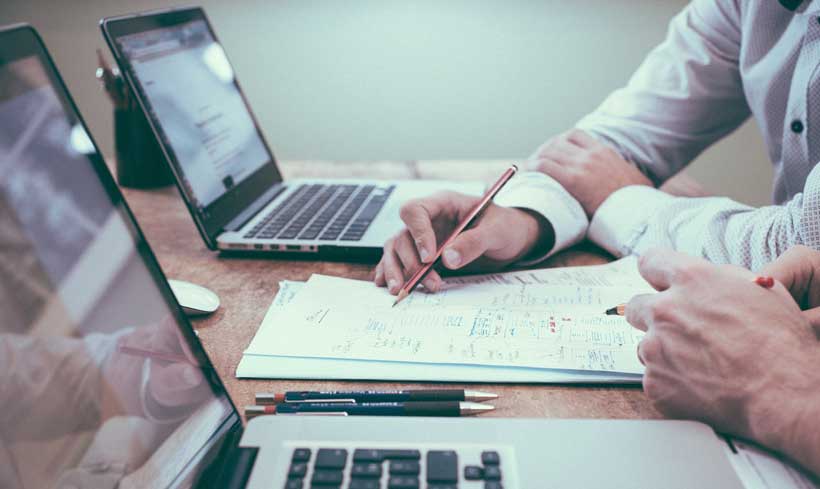 The World Bank's Board of Executive Directors approved today the Tax Administration Reform Project in Uzbekistan, which is designed to improve the operational efficiency and effectiveness of the State Tax Committee (STC) and deliver better services to local taxpayers.
The project will be supported by a $60 million concessional credit from the International Development Association (IDA), with financing provided to the Government at a very low-interest rate and a repayment period of 30 years.
"The Government of Uzbekistan has prioritized reforms in the tax administration system to create a better business and investment environment. The new project will help the STC improve its work in the interest of taxpayers," said Marco Mantovanelli, World Bank Country Manager for Uzbekistan. "In particular, the project will allow to broaden the tax base, leading to a reduction in the informal sector of the economy, which is estimated to be around 50% of GDP; to increase tax revenues; and to help firms and companies create new jobs, benefiting from a more efficient tax administration system."
The project includes three key components directed at improving the STC's operational, institutional, technological and human resource capacities, and promoting voluntary compliance across Uzbekistan.
Component 1 will invest in automating the STC's core tax administration business processes. This includes developing the STC's new tax management information system to reduce paperwork and simplify the process of paying taxes by businesses and individuals countrywide; upgrading hardware and technological infrastructure; creating a new data center for the STC; and improving governance and the planning capacity of the STC's IT department.
Component 2 will assist with designing and implementing measures to reduce the informal sector of the economy. This includes improving the STC's enforcement capabilities to detect and discourage tax evasion; encouraging businesses to stay out of the shadows, including through the use of non-tax incentives; and developing cooperative relationships with the private sector, including through designing new or simplified tax policies and procedures and building partnerships to change taxpayers' behavior.
Component 3 aims to strengthen the STC's human resource and institutional capacities to attract, develop, and retain skilled and knowledgeable tax officials. This includes improving STC's human resources management policies and building capacity through the continuous professional development of tax officials.