Xi's Rule over china: A blatant display of Controlocracy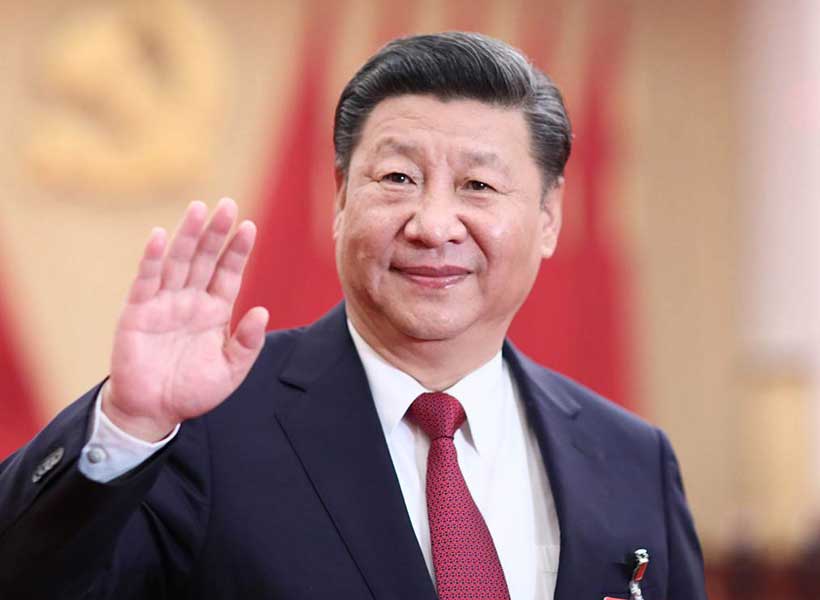 Axiomatically, China, under Xi jinping has, politically, socially and economically undergone a colossal metamorphosis. Xi in order to cement and perpetuate his rule over the most populous country of world, under the garb of national rejuvenation and reforms, has foxily assumed an absolute control over all the institutions of country. The whole china, now, moves on his very behest; he is, therefore, a sole mover and shaker of economic giant and emerging super power of the world.
Norwegian political scientist stein Ringen in his book "The perfect dictatorship: China in the 21st Century "introduced an apt neologism" Controlocracy" to describe the contemporary China ruled by Xi jinping, arguing that its mode of governance has been transformed into a new regime radically harder and more ideological than what came before.
It is undeniable fact that Xi Jinping has taken control over all the spheres of Chinese life, whether it be, political, economic or social. This piece is aimed at highlighting those political, social and economic moves through which Xi has managed to consolidate and perpetuate his dominance over china.
Politically, Xi Jinping has taken hold of all the levers of power. In 2017 Party Congress declared that "East-West North-South the Party is leading everything."Xi has turned Chinese communist party (CCP) into his marionette. He chairs, roughly, eight of the leading small groups including national security commission. He also handles internal security directly, thereby reducing any possible chance of mutiny.
Interestingly, XI's control over the People's liberation army is even more complete than his hold on CCP and the government. As Tai Ming Cheung a professor at the school of global policy and strategy at UC San Diego observed "No other Chinese Communist Party leader, not even Mao Zedong, has controlled the military to the same extent as Xi does today. Mao had to share power with powerful revolutionary-era marshals." To show how "hands-on" he is, Xi has taken the new post of commander-in-chief of the PLA Joint Battle Command.
Moreover, Xi, for crushing his dissidents, launched an unprecedented campaign against official corruption and party indiscipline. Through this crackdown, he swept away his opponents from the party and purged his all political rivals. Almost 1.4 million party members were punished as consequence of Xi's drive against corruption. The prime goal of such campaign, according to Xi was to restore the confidence of populace in party. He equated it with a matter of "survival or extinction". By doing this, Xi instilled fear among those who were covertly engaged in a plot to waken Xi's government. Xi, through this move managed to suppress any potential rebellion and succeeded in earning forced loyalty for CCP and for himself.
Moreover, despite Xi's apparent grip on power, he is preoccupied with shoring up loyalty for CCP and for himself. His concern for insecurity is glaring during his interaction with people. In a January 2018 speech, Xi called on all officials to remain loyal to the Party "at any time, and under any circumstance." He has revived Mao's practice of requiring all Party officials, including major provincial leaders and the Politburo, to engage in criticism and self-criticism and pledge loyalty to the Party's central apparatus and to his position as its core.These rituals serve not only to butter up Xi, but also to inhibit other politicians from forming a synergy against his rule. Additionally, Party members in general are also directed to shun any discourse that questions central policies. However, the recruitment of new members also now requires stricter loyalty to such standards.
Xi has also give up leftist ideology, striking fear into intellectuals, journalists, and private businessmen. Since 2013, the CCP has officially banned media and classroom discussion of seven topics associated with Western values that are considered subversive: universalism, press freedom, judicial independence, civil society, citizens' rights, the historical mistakes of the Party, and cronyism within elite financial and political circles.1 University professors who are Party members have clear-cut instructions that they must defend the CCP in class if anyone criticizes it. Western textbooks are also banned and being replaced with new indigenous versions that emphasize Marxism.
In addition, under Xi, censors are more consolidated and centralized. A potent new cyber Administration, run by a leading small group that Xi chairs, aims to win what they call "struggle for public opinion". To add, Getting around the Great Firewall to access foreign media has become harder than ever. Consequently, the muzzling of media and blockade of information not only would render large-scale protests difficult to organize, but any adversary to Xi, would also find it difficult to earn massive public support.
Furthermore, efforts to promote CCP propaganda have also intensified. Xi always eggs on the arts, media, and internet to strengthen popular support for the Party. In 2016, he visited the three main official news organizations (Xinhua, People's Daily, and CCTV) to ask journalists to pledge loyalty to the Party and to him.
Resultantly, we find Chinese Official media replete with articles extolling Xi's virtues and putting him at par with that of Mao and Deng. Often repeated is the saying, "Under Mao the Chinese people stood up; under Deng the Chinese people got rich; and under Xi the Chinese people are becoming stronger."
Socially, Xi has also been tightening the Party's centralized social control through law. The Party has always manipulated courts, but now central or provincial CCP authorities appoint judges instead of local party figures. Through these sweeping new laws, CCP reinforce the Party's power over domestic and foreign NGOs, national security, and cyber security.
Strikingly, in July 2015, about three-hundred lawyers whose only crime was helping citizens to defend their rights under existing Chinese law were detained on charges of "subverting state power." This, in fact, is not the rule of law that Chinese reformers once envisioned and cherished. Instead, it is Communist Party's rule by law.
Economically, When President Xi Jinping assumed power in 2012; many hoped that he'd turn out to be a leader, following the footprints of Deng. But to dismay of many at home and abroad, while Deng wanted his market-based reforms to make China rich, Xi has re-asserted the control of the state in an effort to turn the country into a political and technological superpower.
Additionally, one of Xi's overarching goals in terms of economic management is to effectively, if not formally, declare the end of the era of reform of la Deng Xiaoping," said Arthur Kroeber, a founding partner and managing director at research firm Gavekal Dragonomics. Whereas Deng and subsequent leaders bolstered the role of private businesses in the economy and reduced that of the state, Xi seems to think that the balance is now about right, Kroeber said.
Besides, Xi has also clamped down on activities from online posts to the free-wheeling private businesses that grew up as a result of Deng's policies, re-asserting the control of the party on businesses and through regulations, state-run companies and government-owned banks. The economic impact of those controls would shows up only after a time, so it's hard to assess the effect now, said Nobel laureate economist Michael Spence, a professor at New York University's Stern School of Business.
To conclude, whatever the positive or negative consequence of Xi's controlocracy may be at home or aboard but the recent outbreak of corona virus and subsequent concealing of information by Xi's government has brazenly exposed the fact that such extreme control over information, might cause disaster for humanity.
Bushido Spirit Resurrected? Japan publicly bared its swords against China
Recently, Japan's Deputy Prime Minister Taro Aso declared that Japan will join forces with the US to "protect Taiwan." There has been a lot of turmoil, but even though the US directly announced that it will follow the "One China policy," Japan has not given up its secret intentions. Japan's new "Defense White Paper," which was just approved, not only continued to link the US, but also displayed greater animosity toward China.
The Japanese government just finished the 2021 version of the "Defense White Paper," according to the Global Times, but both the cover and the substance of the white paper are full of "provocative" meaning. The first is the front cover. According to the image released by Japanese media, the cover of Japan's new "Defense White Paper" is an ink drawing of a warrior on horseback. According to a spokesperson for Japan's Ministry of Defense, the horse samurai on the cover represents the Japanese Self-Defense Force's commitment to defend Japan. However, after seeing it, some Japanese netizens said that it was "extremely powerful in fighting spirit."
From a content standpoint, the white paper keeps the substance of advocating "China menace," talking about China's military might, aircraft carriers, Diaoyu Islands, and so on, and also includes the significance of "Taiwan stability" for the first time. A new chapter on Sino-US ties is also included in the white paper. According to the Associated Press, the United States is expanding its assistance for the Taiwan region, while China is increasing its military actions in the region. This necessitates Japan paying attention to it with a "crisis mindset."
Japan has recently grown more daring and rampant, thanks to a warlike cover and material that provokes China and is linked to the US. Japan has recently bared its swords against China on several occasions.
Not only did Japanese Prime Minister Yoshihide Suga take the lead in referring to the Taiwan region as a "country," but after meeting US President Biden, he issued a joint statement referring to the Taiwan region, and tried his best to exaggerate maritime issues such as the East China Sea and the South China Sea, and Japanese Deputy Prime Minister Taro Aso, Defense Minister Nobuo Kishi, Deputy Defense Mizuho, and Deputy Defense Mizuho. It has all made inappropriate statements on Taiwan and publicly attacked the "One China Principle."
After China clearly voiced its disapproval, Japan not only refused to be constrained, but actively increased its antagonism toward China. Do they truly believe China is simple to provoke? The tensions between China and Japan will undoubtedly worsen as a result of Japan's publishing of this white paper. Although Japan has the bravery to provoke, it lacks the guts to initiate an armed war with China. After all, even the United States, on which they have traditionally counted, would not dare.
It is simple to employ force against China, and if the Japanese Self-Defense Force want to fight the People's Liberation Army, it is preferable for them to be prepared for any catastrophic outcomes. Furthermore, China has long been Japan's most important commercial partner. Even with Japan's sluggish economy, they should be wary of challenging China. If they refuse to examine this, China may let them face the consequences of economics and trade.
Furthermore, the US has declared unequivocally that it will pursue the "One China Policy" and has intimated that it will not "protect Taiwan" with Japan. The stance of the United States demonstrates that, despite Japan's determination to constrain China on the Taiwan problem and invitation to the United States to join in "safeguarding Taiwan and defending Japan," the United States is hesitant to offer such refuge to Japan. As a result, Japan should be clear about its own place in the heart of the United States and attach itself to the United States, although it may be beaten by the United States again in the end.
In reaction to this event, the Hong Kong media stated that Japan should focus on making friends and generating money rather than intervening in Taiwan's affairs, saying that "provoking Beijing is a fool's errand." As a result, if Japan continues to challenge China, they will be exposed as a total fool. And how good will a fool do in a game between countries?
Hong Kong Issues & the Impact on China's Domestic Politics
Hong Kong after years under British colony was handed over to China after the leash period was over and China being the governing state swore that it will protect the uniqueness of Hong Kong and let it function under its established capitalist system under "one state, two system" policy for the period of 50 years. These 50 years ensure Hong Kong to enjoy the freedom under the China security Umbrella. In contrast to China, the Hong Kong political system consist of multiple parties. Some of these political parties fall under the Pro-democratic camp as they supports the positive reforms in democracy. The other camp is of Pro-establishment, they are known for their support for the mainland China as they consist of basically people from the business sector. In the Hong Kong the Pro-Business supporter or pro establishment are known to be more of the dominant group because of their relation with the China but they have less support of the voter in contrast to the Pro-democratic camp.
Though in the wake of the recent Issues and the conflict with the mainland China it seems that the promises that were made at the time of handover are just fading away. Recently China decided to take some bold steps as it decided to intrude and intervene in the political system practiced In the Hong Kong which seems to a crackdown by Mainland China against its opposition. These audacious step of China triggered the massive protest in the Hong Kong driving international attention and Condemnation. What prompted and highlighted the situation more was when China in 2020 passed a national security bill and implemented an extremely comprehensive definitions for crimes such as terrorism, subversion, secession, and collusion with external powers. This bill was said to be controversial as it was a strain for the Hong Kong to establish itself as a full democracy. China also further accelerated the situation by arresting many pro-democracy activist and lawmakers which were protesting against the bill. What factors lead China take such steps was when the political groups in Hong Kong became more radical and formed Anti-Beijing parties threating the China Position and its control over the Hong Kong? Student and youngster took the street to protest for the establishment of the political system that is more democratic in nature, starting to call themselves Hong Kong Nationals rather than identifying themselves as Chinese National. Several of these groups separated in 2020, as Beijing cracked down on political opposition. This all threaten the Chinese position and control over the Hong Kong and its political setup. These steps by Mainland China have hushed many Hong Kong citizens who was fighting for democracy and encouraged others to abandon their lifestyle and escape the city.
If we see the motivation of the China Communist Party after consolidating power was to ensure and invest on the stability, CCP does everything and take every measure they have to in order to preserve the Stability of the Country so for this purpose most of the spending by the party was for the stability that is on the police system, training centers and national defense system that ensure the preservance of stability internally. If we study the CCP history, the power tenure of Xi Jinxing was clearly marked with the same preservance of stability as well as consolidation of power. He did it by benefitting those who were loyal to his leadership for example the pro-business man group in Hong Kong or Pro establishment camp. He sidelined those who were in the opposition as he did with the Pro-democratic wing that were protesting in the Hong Kong. China while introducing the National Security bill right after the massive protest did fuel the situation but it is also clear that China was somehow successful in inflaming the nationalism among people and pitting it against those who ever criticizing in and out of the country. China used the coincidental and the inflamed nationalism for its own benefit. Xi Jinxing handling of situation by doing massive arrest and crack downs on the opposition clearly reflects that regardless CCP and the XI jinxing knowing that such move will prove to be disastrous either seen from the diplomatic, geopolitical of economic lenses still go for it. It shows that the leaders only cared about the political requirements and reinforce inner control ignoring the damages it can have on the geopolitical or the economic situation of the country. All over in the history it had been debated that one day Chinese leadership might implement an aggressive foreign policy or even go for a war just for the sake to distract the public and international attention from their domestic issues. Hong Kong offered that very opportunity that could benefit the Chinese leadership, but without the risks and costs of a war. So I must say the situation handled by the Xi Jinxing was merely motivation but the thirst for consolidating power over Hong Kong rather than benefitting either of the mainland China or Hong Kong.
This situation had also impacted the internal politics of the China both diplomatically as well as economically. Diplomatic in a sense that the world had witnessed the massive protest in Hong Kong and a little later China decided to implement the National security Bill just gathered the Attention of the supranational actors and countries. Due to the Pandemic and its origination from China, it was exposed to the world and all the things happening in China was keenly observed. In such a scenario taking such rigid steps brought the world Attention not in the favor of the Country. Admits the Pandemic as well as the crackdown many countries including USA start to reinvent their policies for China. It was a great chance for the Rivals of China to hit it where it hurts. As Hong Kong served as a great technological hub for the China, deteriorating situation and implementation of such broad definition of terrorism compel many business to close down or relocate themselves thus negatively impacting the already crumbling economy due to pandemic. For example the head office of New York Times announced its relocation to Seoul amidst the deteriorating situation in the Hong Kong. Other than that many technological firms relocated themselves as there were facing restriction and censorship in their activities from China. This happened due to the constant threat of arrest if they did not comply with the demands and the instruction given by the authorities. So Hong Kong issue and the handling of it by the Chinese Government did have many repercussion for the domestic politics of the China. If China keep following on this step and keep seeing Hong through thorough the Nationalist perspective it will Sabotage China Fight for freedom at the larger scale and Hong Kong will time to time rise up again to mold the domestic narrative build by the China and to break its monopoly, which will be a constant threat to China.
100 Years of the Communist Party of China: A Glorious Journey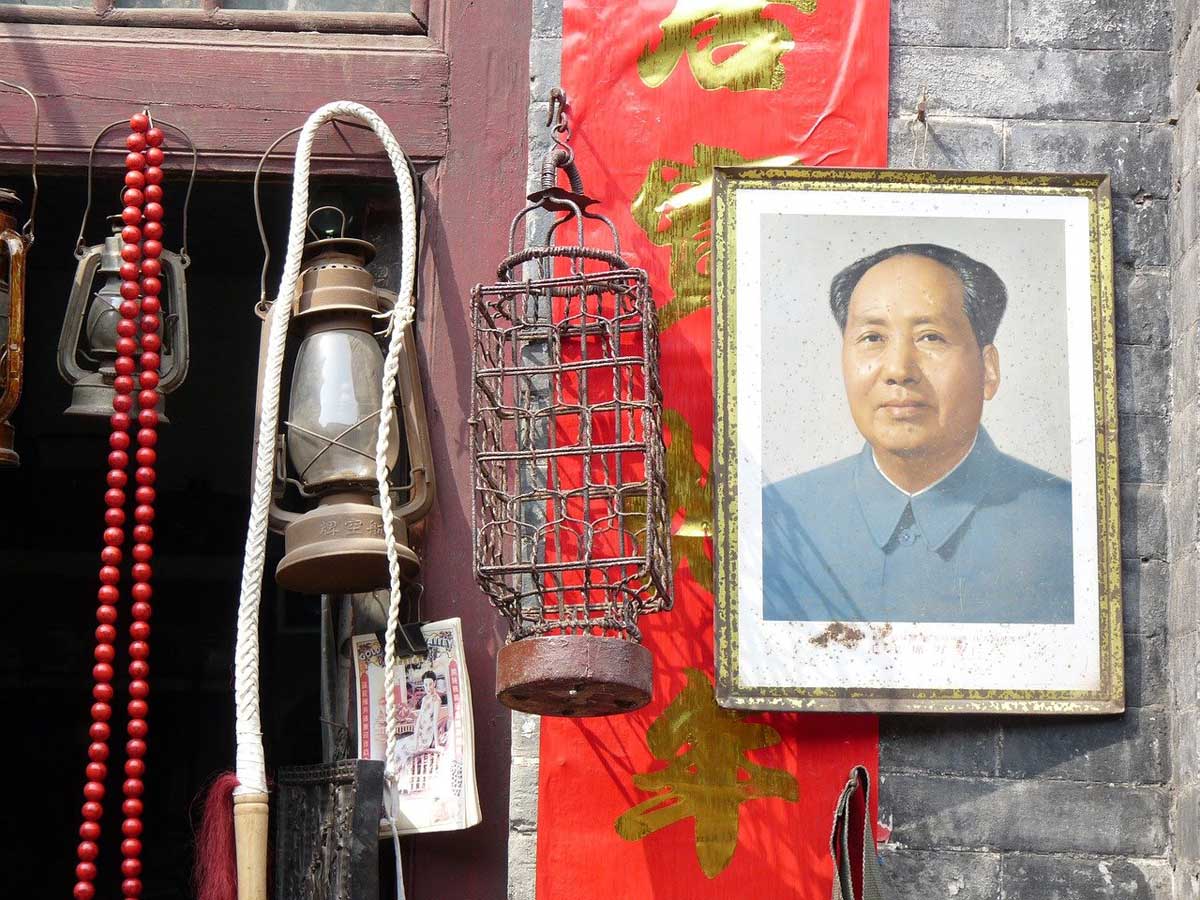 As the Communist Party of China (CPC) marks its centenary, it gives a very strong message to the whole world. The message is: an alternative system is not only possible; it exists, it is working and it is thriving.
During past 100 years of its existence as a political force, CPC has achieved marvels on all the fronts that it had to deal with. The journey started, in my view, by giving Chinese people a confidence that 'we can do it; we can deal with internal and external challenges successfully.' That is how the CPC got itself established in the minds and hearts of Chinese people in its foundational decades – 1920s. Through 1930s and 1940s, the party – though young and fragile at that time – registered a phenomenal role against the Japanese aggression.
The proclamation of the People's Republic of China (PRC) on October 1, 1949 indeed was the most important feat in the history of the CPC and Chinese people at large. Yet, as is globally realized, the tough task starts after the establishment of the state – its preservation, its development and making it a nation known globally for its mettle. CPC performed exceptionally well on all these counts.
Through initial decades of founding of PRC, the Party worked very hard to ensure well-being of Chinese people – the world's most populous nation – and meet their needs of livelihoods, food, education, health and other amenities. The journey was slow, but steady. Through this pre-reform and opening up period, dealing with calamities like famine as well as negative fallouts of the 'Cultural Revolution' was not easy; yet, CPC showed that the Party and its leadership can steer the country through these difficult times.
Obtaining the rightful place for PRC at global fora such as the United Nations, strengthening the country's defence including making it a nuclear power, and establishing a leadership role for the country among the developing world were momentous achievements of that time.
The post-reform and opening up period started a whole new chapter in the history of CPC and China – one that the world knows today as miracle. Today, the People's Republic is one of the strongest and most important nations on the face of the earth. Be it economic growth and development; poverty reduction and social uplift; scientific advances and innovation, as well as a potent role for global development, China is visible as a force to be reckoned with.
This has been possible with sincere, well-thought-out, responsive and forward looking strategies and policies of CPC's central leadership, implemented through its provincial and lower local cadres, across the country.
Lifting more than 800 million people out of absolute poverty and now being a country free of absolute poverty, having achieved a level of modest prosperity – and that too within given timeframe despite the challenges posed by globally-threatening pandemic – is a feat that humanity, not only China, should write with golden words in its history. CPC has made it clear that with dedication to people, engaging them constructively in the process of national development, and giving them confidence, everything is possible.
The advent and successful moving forward of the Belt and Road Initiative (BRI) now becomes the most promising feather in the cap for CPC, today led by visionary Xi Jinping and his able comrades.
My study of China in general and the Communist Party of China (CPC) in particular, over past about two decades, makes me say with conviction that the whole edifice of the Party and its work are truly people centric. Its selection of the cadres, from bottom to the top, is based on qualification, dedication, integrity and capacity to deliver. You get what you deserve. You have to deliver, or else, pave the way for others to do the same better than you. This is a system that brings the cream of the society to the top.
A distinctive feature of CPC's strategic planning, functioning and deliverance is adaption to changing ground realities and trends. Thus, the Party – as I have observed – beautifully blends change and continuity it its system and structure of the governance of the country.
As an international observer, the way CPC has ensured equitable distribution of the benefits of growth and development, amongst it regions as well as ethnic groups, is profoundly impressive, for me. It is inclusive. The beauty of it is that no one feels left behind. Even in case of selection and promotion of its cadres, CPC ensures inclusiveness and representation. Not only all the regions of the country but its various ethnic groups are duly represented and become part of the decision-making for the nation.
CPC, the world needs to know, also follows a constructive consultative mechanisms with eight other political parties of the country – it is not a one way traffic or a one party show. Input and feedback from other parties is incorporated, where so needed and feasible. The Party is now fostering linkages and collaboration with political parties across the globe, sharing experiences mutually.
The notion that western democracy is the only workable political model for the world holds no ground. 100 successful years of CPC become one of the strongest reminders for the world that alternatives not only exist but have proven feasible; much more successful than disruptive, destabilizing, distorted 'democracy' that the west continues to experiment with and wishes to impose upon the rest of the world.
With close to 91 million members, CPC becomes that largest political party on the planet. Yet, my exposure of China gives me reasons to say that every single citizen of China has immense confidence in CPC – believing that the Party is taking their nation in the right direction, in a glorious manner.
It is time for the CPC experience to be showcased to the world, prominently. In coming years and decades, CPC is all set to take China towards unprecedented heights – domestically and internationally.