Violence against women is still prevalent in many African countries. They continue to be discriminated, marginalized and subjected to harmful traditional practices which are embedded in the social structure since time immemorial. Most of the time an attempt to prosecute perpetrators of these practices would fail mainly because they are considered as the conservator of cultural values and traditions of the community. An effort of outlawing such discriminatory and harmful practices has also been equated with submission to neocolonial attitude or failure to consider cultural sensitivities of the African society. In its extreme form, such line of debate is often based on the premise that culture and tradition should be posited at the crux given that they are the sole source of validity for any global moral order with respect to human rights. Proponents of universalism, on the other hand, argue that "the contents of human rights are universal and apply to every person irrespective of culture."In this blog post, I will explore and analyze how and to what extent the African human right system attempts to accommodate both the doctrine of universality and cultural relativity in the context of African women's rights.
The Cultural Relativism/ Universalism Dichotomy
It is not rare to hear from some African scholar that the notion of human right is a purely Western construct which does not consider African communitarian disposition. Even the Universal Declaration of Human Rights(UDHR), which has attained the status of Customary international law, was never been backlash-free precisely because of the very limited participation of African countries in the drafting and deliberation process. As a matter fact, these adverse reactions cannot be lightly dismissed since African values are poorly represented in the declaration and most, if not all, African countries were under Western colonial power during the formation of UDHR. However, this could not be the ground to question the validity and significance of human right standards, neither can this be the reason to detract their universal enforceability. For Howard and Donnelly, however, 'a particular type of liberal society' is sinequa non for effective implementation of 'modern' human rights. Communitarian societies, they argued, are antithetical to the implementation and maintenance of human rights, because such social arrangement denies, among others, the autonomy of an individual and the irreducible moral equality of all persons. Matua, on the other hand, contends that such an attempt to create"hierarchy of cultures" does not adhere to human right doctrine of equality, diversity and difference.
For strong Universalists such as Howard-Hassmann, human rights should be the only standards by which we can weigh the validity of certain cultural norms. It follows that any culture which is not compatible with human rights standards ought to be cast aside. Less radical universalist like Stewart endorsed an evolutionary approach that allows cultures to evolve and change with time. On the opposite side of the spectrum, strong cultural relativist claims that "all culture and value systems are equally valid. Consequently, the moral codes of each society ought to be principal source of validity for universal human rights. In the same vein, relativist alleged that culture should take precedence over any other collective international moral judgments.
From the critical point of view, while universalism is perceived by some scholars as a manifestation of western imperialism, an attempt of homogenization and oblivious to genuine cultural nuances, there is also a concern that the arguments of cultural relativism are open to abuse by fundamentalists, economic and political elites (who are already in the position of privilege)and authoritarian governments. Because culture can be misconstrued as a justification to avoid renegotiation of well-established patriarchal social structure and can be brought to bear as a tactic to sustain the existing power relation. Despite these debates, it is self-evident that failure to consider different cultural circumstances in the promotion and protection of international human rights would result in a lack of legitimacy and acceptability. Notwithstanding, as Faulk rightly pointed out, hesitation to look different cultural norms through the lance of international human right standards would also result in "a regressive disposition towards the retention of cruel, brutal, and exploitative aspects of religious and cultural tradition"
Women's Rights and recognition of culture and tradition in the ACHPR
African women have broken through multiple layers of alienation and repressions. The pervasiveness of discriminatory traditions and harmful traditional practices such as Female Genital Mutilation, polygamy, honor killing, marital rape and such like exposed millions of African women to grave human right violations and put them in disadvantaged positions for centuries. Cognizant of this fact, Article 2 the African Charter on Human and Peoples' Right (ACHPR) proclaimed that the enjoyment of rights provided in the charter shall not be discriminatory based on, inter alia sex. In the same token, Article 18(3) of the Charter impose an obligation on signatory states to "ensure the elimination of every discrimination against women and also ensure the protection of the rights of the woman and the child as stipulated in international declarations and conventions." However, by virtue of Art. 17 of the same Charter member state are also duty bound to "protect and promote cultural and traditional values recognized by the community" In addition, Article 29 (7) the African Charter imposes an obligation on every individual to "preserve and strengthen positive cultural values of Africa." Even though, the reference which has been made to international instruments in Article 18 appears to be laudable, it can also be argued that equal recognition of cultural and traditional value is capable of legitimizing harmful and discriminatory practices that would be an impediment to the full enjoyment of women's rights. It is also worth to mention that the word positive in Article 29 demonstrates that the recognition and promotion of African cultural values are warranted so long as these deeds are not antagonistic to the rights of women. Yet again, while the Charter is clear and straightforward with regard to protection and promotion of cultural rights, the issue of Gender equality is not explicitly addressed. Indeed, the main criticism regarding the interplay between culture and women's human right in the framework of ACHPR is the latter's failure to safeguard women's right independently rather than conflating within the context of family. The fact that their right is situated in an article which deals with the rights of the child, the aged and disabled reaffirm the long-held traditional perception of women's subordination. Understandably, such criticism of the Charter for its failure to emancipating women from the context of family stems from the concern that the structure of traditional family in Africa depicts women as inferior.
Turning back to the central query of this blog post, despite its recognition of nondiscrimination, in a nutshell, I believe that the Charter overtly inclined to the promotion and protection of culture and traditions than the issue of gender justice and substantive equality of women. In that respect, the Charter has failed to reconcile universally recognized human rights of women and cultural rights of the community as its commitment to gender equality is much less than the emphasis that it gives to culture. Nevertheless, as it will be discussed in the next section, it would be a mistake to assume that culture and women's human right are always mutually exclusive or inevitably at odds.
Culture and The Maputo Protocol
Despite its considerable contribution in setting global standards of women's right, the Convention on the Elimination on All Forms of Discrimination Against Women ('CEDAW') has certain inadequacies, especially for African women. One of the limitations of the Convention is its cultural insensitiveness precisely because of the commonly held understanding that culture and women's human right are always uncompromisable as the former is viewed as a barrier to realization and full enjoyment of the latter. The underlying purpose of Maputo Protocol is to rebut such perception by contextualizing the global standards to African local reality through internal dialogue and reform. The protocol, which is ratified by many African countries, is pioneering and transformative in many aspects. Apart from its comprehensive approach, the protocol is also known to be distinct in affording women's right to peace, inheritance and abortion. Its comprehensiveness goes beyond the ACHPR and CEDAW in addressing the issue of women with HIV/AIDS, women in armed conflicts, elderly women and widows' rights. Unlike CEDAW, the protocol does not face any difficulty in terms of legitimacy and creditability as it was initiated and drafted by African women themselves. It should, however, be noted that the Protocol does not escape from criticism for its "lack of consistency in the language and uncertainty in its application" Its failure to represent the interest of rural African women is also raised as a shortcoming.
I believe that the Protocol has remedied weaknesses of both the CEDAW and the African Charter in terms of accommodating universal rights of African women with cultural sensitivities of their community. On one hand, the protocol draws inspiration from global human right norms through 'cut and mix' approach, on the other hand, it has contextualized these norms to African reality. In that sense, it overcomes universalism/relativism dichotomy in the women's right discourse. Most importantly, Article 17 of the protocol provides that "Women shall have the right to live in a positive cultural context and to participate at all levels in the determination of cultural policies." Rather than being a mere subject of the discourse, this provision paves the way for African women to bea part of internal dialogue active participant in reforming discriminatory traditions and harmful cultural practices which are entrenched in the social structure. From this, it can be inferred that the Maputo Protocol reconciled the doctrine of universalism and cultural relativism in an appreciable extent.
Conclusion
The complex relationship between culture and women's right should not be framed in "either-or" fashion. Because such formulation considers universalism and relativism as inherently conflicting parallel axioms which may not be compromised within women's human right paradigm. However, in an exceptionally heterogeneous continent like Africa, underestimating the role of culture in the development of modern human rights standards could be counterproductive as the former provides credibility and legitimacy to the latter. On the converse side, the transformative effect of global human right standards over oppressive and exploitive culture and traditions should not also be overlooked. From this standpoint, the attempt of African Charter to reconcile universally recognized rights of women with local cultural traditions appears to be unsuccessful as the commitment to gender equality is much less than the emphasis given to traditional values. It has also been noted that because of its western orientation CEDAW failed to appreciate cultural diversity and forget many African women who consider their communal identity to be a significant factor in their everyday experiences. The Maputo Protocol, on the other hand, exemplifies how, in the face of profound diversity, the bottom-up approaches anchored in local cultures can be productive in enhancing and reinforce women's right.
Resource Curse and Underdevelopment Give Way to Mass Unrest and Political Instability in Sudan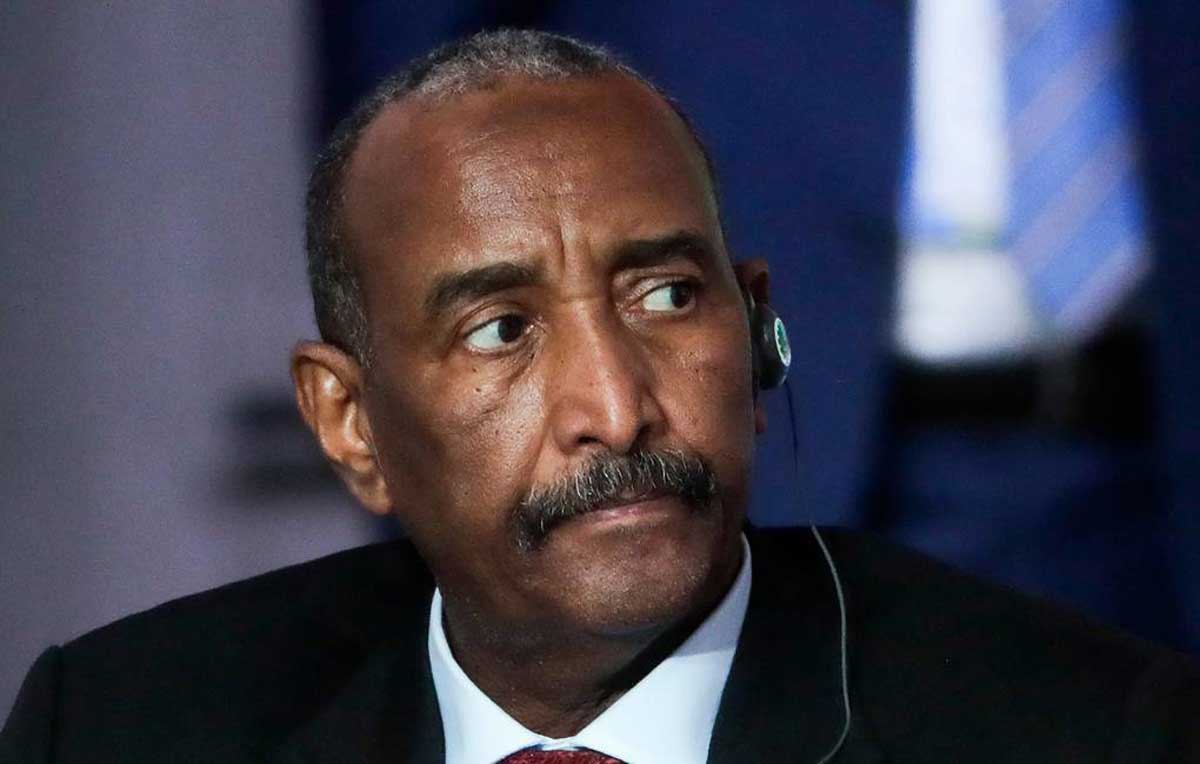 As reported October 25 by the reputable state media, Al Arabiya, Sudanese army and a cross-section of its population have returned, expressing dissatisfaction about the government. What is really at stake all these years is closely linked to the level of development and the living standard of the majority among the estimated 45 million population.
According to the El Sharq TV channel, two of Sudan's three mobile operators have actually stopped providing services, so people are experiencing communication problems. According to several media sources, Prime Minister Abdalla Hamdok together with other officials have been arrested, taken to an unknown location. The leaders of many political parties also called for preventing a coup in the country.
Mass arrests began sweeping the country following Prime Minister Abdalla Hamdok's meeting with head of Sudan's Sovereign Council Abdel Fattah al-Burhan. The ministers of communication, information, finance and industries are among those in custody. Sudanese people took to the streets following calls by the main opposition movement, the Forces of Freedom and Change. The crisis between the Sudanese military and civilian forces has been going on for several weeks.
In about-turn development, Abdel Fattah al-Burhan, a general chairing the Sovereign Council of Sudan, announced in a televised address that general elections would be held in July 2023. The general declared a state of emergency in Sudan, dissolved both the country's government and the Sovereign Council and suspended a number of articles of the Constitutional Declaration, which was signed by Sudan's military and civilian forces in 2019 for a three-year transition period.
Besides the search for political pathways, Sudanese authorities need to address the deep-seated economic deficiencies. This also relates many African countries. Sudan, located in the northeast Africa, shares borders with Egypt, Libya, Chad, Ethiopia and South Sudan. It is blessed with huge oil reserves and marines resources. The Blue and White Niles rivers meet in the capital city Khartoum to form the Nile, which flows northwards through Egypt to the Mediterranean Sea.
While Sudan is encircled by these seven countries mentioned above, it also has to northeast a huge sea, which could be harnessed for the further development of the economy. Revenues could be used to engage in economic diversification projects, thus creating employment for the youth. It is third-largest country in Africa, and the third-largest in the Arab world by area before the secession of South Sudan in 2011.
Over the years, damming the water resources for economy has not taken off the ground. The main purpose of the dam will be the generation of electricity. Its dimensions make it the largest contemporary hydropower project for the region in Africa.
In terms of political developments in Sudan, Omar Hassan Ahmad al-Bashir came to power in June 1989. During several years of his administration, Sudan's economy was largely shattered due to political tyranny, deep-seated corruption and poor policies.Al-Bashir held power for more than 30 years, refused to step down, resulting in the convergence of opposition groups to form a united coalition. The government retaliated by arresting more than 800 opposition figures and thousands of protesters, according to the Human Rights Watch.
Many people died because Al-Bashir ordered security forces to disperse the sit-in peaceful demonstrators using tear gas and live ammunition in what is known as the Khartoum massacre, resulting in Sudan's suspension from the African Union. Eventually, Omar al-Bashir was gone. Sudan opened a new political chapter with Prime Minister, Abdalla Hamdok, a 62-year-old economist who worked previously for the UN Economic Commission for Africa.
Significantly, it is highly expected that his working experience at the UN Economic Commission for Africa must necessarily reflect on performance, and resultantly have a positive impact on the level of sustainable development that connects the daily lives of the population.
With the new administration, Sudan still faces formidable economic problems, and its growth still a little (snail step) rise from a very low level of per capita output. In practical terms, it is desperate for foreign support and one surest way was to get to a donors conference held in Berlin, Germany. The donors' conference was to provide a lifeline to the ongoing transition, alongside Sudan's own efforts. It is worth to say that increased international political and financial assistance remain paramount, it was a progressive step for Sudan.
The goal was to also raise enough funds to kick-start social protection programs by the World Bank and the Sudanese Government that could help Sudanese families in need. The partners supported the International Monetary Fund to open up Sudan's road towards debt relief. Some 50 countries and international organizations pledged more than $1.8 billion, while the World Bank Group offered a grant of $400 million.
"This conference opened a new chapter in the cooperation between Sudan and the international community to rebuild the country," German Foreign Minister Heiko Maas said at that time during video conference co-organized by Germany with Sudan, the European Union and the United Nations.
Berlin promised to make investments in in areas such as water, food security and education. Germany has urged the Sudanese government to invest in human rights. Germany said that it would contribute €150 million ($168 million) in aid to the sub-Saharan nation of Sudan.
Undoubtedly, Abdalla Hamdok described that conference as "unprecedented" and said it laid a "solid foundation for us moving forward" at least in the subsequent years. Sudan's new transitional government has sought to repair the country's international standing, but it still faces daunting economic challenges, and its growth was still a rise from a very low level of per capita output. It continues to experience troubled relationship with many of its neighbors, and especially over oil reserves with South Sudan.
Currently, the International Monetary Fund (IMF) is working hand in hand with Khartoum government to implement sound macroeconomic policies. Agricultural production remains Sudan's most-important sector, employing 80 percent of the workforce but most farms remain rain-fed and susceptible to drought. Instability, adverse weather and weak world-agricultural prices ensures that much of the population will remain at or below the poverty line for years.
Peter Fabricius, a Research Consultant from the South Africa's Institute for Security Studies (ISS), noted quite recently in his article headlined – African Coups Are Making A Come Back – that in fewer than 13 months from 18 August 2020, four coups have occurred. Two happened in Mali (August 2020 and May 2021), one in Chad (May 2021) and one in Guinea last month.
He further pointed out "what might help prevent that would be better responses from African Union, regional bodies, and international partners to coups and other forms of unconstitutional change of government."
Perhaps the root causes of coups run too deep within a country for any external actor to influence much. But to the extent that they can, the African Union and the Regional Economic Communities (RECs) should use their power preventively, focusing more on sanctioning 'unconstitutional preservation of power' and other undemocratic behavior to try to pre-empt coups, suggested Fabricius.
But late October 2021 political-military and cross-section of the civilian unrest are inter-connected to both politics and economy. Sudan is rich with natural resources, as it has oil reserves. Despite that, Sudan still faced formidable economic problems. Worse is production practices including agriculture are rudimentary. There has not been efforts, at least, to modernize agriculture to the growing population.
Despite there is a huge increase in unemployment, its is absolutely necessary, perhaps to minimize social contradictions and economic disparities, so of course, these two – politics and economy questions are inseparable. These are some of the issues the government has to address seriously, in order to maintain sustainable peace and long-term stability in Sudan and set that as an admirably clear example in entire Africa.
Muscle Alone Will Not Be Enough to Release Nigeria from a Perpetual Stage of Instability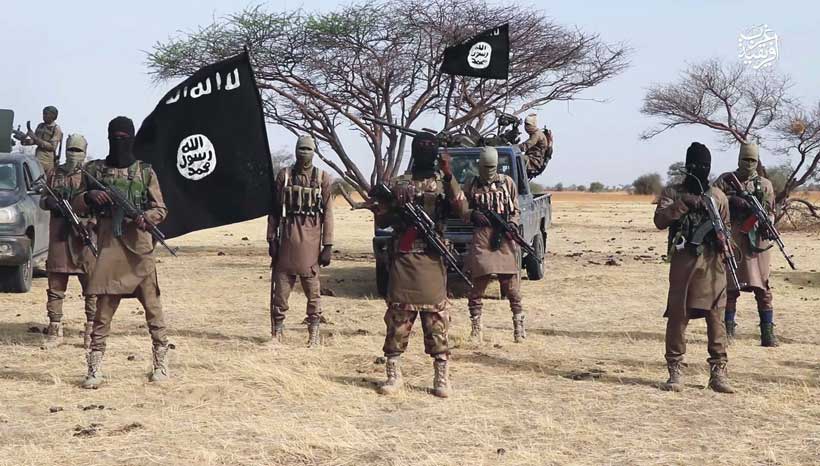 Nigeria is facing a multitude of security challenges, including kidnappings, banditry and successionist movements. The government solution has been consistently militaristic, as exemplified in Buhari's June 2nd incendiary tweets threatening to treat Biafran separatists "in a language they understand." However, the incessant insecurities facing the country are evidence that this response and rhetoric are not only ineffective in terms of conflict resolution but may in fact be aggravating tensions and stoking violence. Instead, to ensure the long-term effectiveness of security efforts, Nigeria requires a comprehensive policy that marries military tools with economic development and responsible governance.
Buhari's problematic tweet was in reference to a wave of attacks by the armed wing of the Indigenous People of Biafra (IPOB) group in the country's southeast. Sentiments of political and economic marginalization in this region, which were at the root of the Biafran Civil War from 1967 to 1970 and killed upward to six million Nigerians, have regularly flared into violence. The secessionist movement in the southeast is just one of the many insecurities facing the country, in which government has consistently employed a military response as its overarching solution, failing to establish a comprehensive strategy that employ a whole-of-government approach. The Nigerian military has mobilized against militant Islamist groups, including Boko Haram in the northeast, since 2009 and intensifying the campaign between 2015 and 2018. Violence, however, has persisted and even increased since 2018. And now, in response to rising kidnappings in the northwestern states of Zamfara, Kaduna, Niger, Sokoto, Kebbi and Katsina, the government bombarded suspected kidnappers' hideouts. Still, these air strikes have not prevented additional kidnappings. While the Buhari government has opted for the traditional belligerent rhetoric and military response to kidnappings, state governments either aligned with the federal government strategy as is the case in Kaduna State, or paid ransoms to kidnappers as we have seen in Zamfara State.
For instance, to quell the rise in kidnappings, the Governor of Kaduna, Nasir El-Rufai, vowed not to further negotiate with kidnappers, nor pay any ransoms, arguing that such practices have made the enterprise highly profitable for criminals. Additionally, any affected family found adhering to the demands of the bandits will be subject to prosecution. The governor has insisted on deploying the military to tackle the insecurity. This approach, too, has been ineffective due to the lack of local governance structure, vast ungoverned spaces, including forests used as hideouts, and inadequate presence and capability of the police. The payment of ransoms, on the other hand, is a paradox as it is an offence against Nigerians, motivating more individuals to join the kidnapping business and fueling a perpetual cycle of instability in the region.
The twin approaches of an aggressive military response and payment of millions of dollars to miscreants that fuels criminality in the northwest can only exacerbate Nigeria's security problems. The country's security challenges cannot be solved and risk worsening if the government does not address the underlying issues of "weakened, stretched and demoralized security services," as former U.S. Ambassador to Nigeria John Campbell puts it, as well as poor governance, high poverty rates, and the exponentially dire lack of economic opportunities for the youth population. Criminality, however rampant, does not call for a heavy military response, as at its core it is a law-and-order failure. And as such, it ought to be the responsibility of the national police and law enforcement. The challenge, however, is the lack accountability of the police, as epitomized by the 2020 ENDSAR movement. An emphasis must be placed on community policing structures, wherein a collaborative partnership between the police units and relevant stakeholders within the communities they serve are formed, to build trust in the police and to develop solutions to insecurity. It is imperative for the relevant local stakeholders involved in the community policing structure to also serve as a watchdog organization to hold the police accountable and publicize any potential overreach of power. This will not only be an accountability mechanism but will help foster trust in law enforcement amongst the community, making citizens more likely to report suspicious activities in areas with inadequate police presence. Moreover, obstacles to youth participation in the country political process must be eliminated to pave the way for their integration in their respective communities' policy making process. Coming out of the COVID-19 crisis, the Nigerian government must focus on a developmental project aimed at creating economic opportunities for its increasing youth population. The lack of which has been the catalyst of youth turning to criminality.
Nigeria currently has an opportunity to shift its strategy and address insecurity before it gets worse. While insecurity covers much of the country, groups wreaking havoc in the country do not appear to be connected to each other beyond their criminal character. At best, malign groups in the northeast and northwest are learning from each other. Should these groups be allowed to continue undermining state authority and public security, they may eventually decide to coordinate operations, significantly aggravating challenges for the government's response as well as consequences for civilians. Militant groups affiliated with Boko Haram and with Al-Qaeda sub-groups in the Sahel have already proved adept at exploiting local grievances for support.
While both the federal and state governments appear committed to addressing insecurity in the country, lacking in their rhetoric and actions is their determination to incorporate governance and economic development solutions, the absence of which serves as a driver of insecurity in the country. An unwavering commitment by the country's leadership in addressing sociopolitical and socioeconomic inequality is necessary to attain peace in the country, and the emphasis of said commitment must be on upholding accountability of the police, governance, and development.
Shaping the Future Relations between Russia and Guinea-Bissau
Russian Foreign Minister Sergey Lavrov and Guinea- Bissau Suzi Carla Barbosa have signed a memorandum on political consultations. This aims at strengthening political dialogue and promoting consistency in good cooperation at the international arena.
Russia expects trade and economic ties with Guinea-Bissau will continue developing; they must correspond to the high level of the political dialog between the countries, Russian Foreign Minister Sergey Lavrov said in his opening remarks at the meeting with his counterpart from Guinea-Bissau Suzi Carla Barbosa.
"Probably, the next natural step will be to build up our trade-economic, investment cooperation in order to bring it to the level of our sound, confident political dialogue," the Russian Minister added.
Speculation aside, the face-to-face diplomatic talks focus on effective ways for developing tangible cooperation in most diverse areas in Guinea-Bissau. The meeting agreed to take a number of practical steps, including reciprocal visits by entrepreneurs both ways.
"We talked about more efficient ways of developing our trade and economic cooperation. We agreed to undertake a range of specific steps, including the trips of businessmen from Guinea-Bissau to Russia and then from Russia to Guinea-Bissau," Lavrov said.
Last year, Prime Minister of Guinea-Bissau Nuno Gomes Nabiam met with representatives of the Russian business community. The areas of interest mentioned in this respect included exploration of natural resources, construction of infrastructure facilities, as well as development of agriculture and fisheries.
Guineans are keen on deepening bilateral cooperation in fishing. The five Russian fishing trawlers have recently resumed their operations in the exclusive economic zone of Guinea-Bissau.
As explained the media conference, the topics discussed for cooperation included such spheres as natural resources tapping, infrastructure development, agriculture and fisheries
In terms of education, over 5,000 people have already entered civilian professions, and more than 3,000 people have acquired military specialties, which is important for Guinea-Bissau. In addition, military and technical intergovernmental cooperation agreement is about to enter in force. According to reports, Russia would continue to pursue military cooperation with the country.
Both ministers reviewed the situation in Mali, the Republic of Guinea and some other African areas, with an emphasis on West Africa and the Sahara-Sahel region.
Lavrov and Carla Barbosa discussed preparations for the second Russia-Africa summit planned for 2022. With high hopes that the collective attendance will include President of Guinea-Bissau Umaro Sissoco Embalo.
Guinea-Bissau, like many African states, has had political problems. In April 2020, the regional group of fifteen West African countries often referred to as ECOWAS, after months of election dispute finally recognized the victory of Umaro Sissoco Embaló of Guinea-Bissau.
Perspectives for future development are immense in the country. The marine resources and other waterbodies are integral part to the livelihood. Steps to increase agricultural production are necessary. The economy largely depends on agriculture: fish, cashew nuts and peanuts are its major exports. Its population estimated at 1.9 million, and more than two-thirds lives below the poverty line.
Sharing borders with Guinea (to the southeast), Gambia and Senegal (to the north), Guinea-Bissau attained its independence in September 1973. Guinea-Bissau follows a nonaligned foreign policy and seeks friendly and cooperative relations with a wide variety of states and organizations. Besides, Eсonomic Community of West African States (ECOWAS), Guinea-Bissau is a member of the African Union (AU) and the United Nations.