Is India troubled by vicinity of Iran and China?
China and Iran have been increasing their strategic partnership which may hurt the Indian regional motives in the Asia.
India and China have been two emerging economies of 21st century and both states have been striving for having regional dominance in the Asian continent.To counter China's rise, India and US have been engaged in strategic partnership as China has been increasing its influence in the region through its strategy, 'String of Pearls', according to the Western perspective. India has also been trying to keep its relations with both the US and Iran. US has been enjoying its status of sole hegemon since post-cold war era whereas Iran is another emerging Shiite power, rich in oil resources and strategically very significant for India.
India had signed agreement regarding developing rail link from Iran (Chahbahar) to Zahedan (Afghanistan) in 2016. But after four years of agreement , India fails to proceed on this project. This rail link had to be built by India and Iran, but now, only Iran will bear all its finances to complete this project. This project was also in the interest of India as Chahbahar project can provide access to Afghanistan and Central Asian states for trade purposes. The US may be reason behind this behaviour of India as Iran has been suffering from US sanctions, so India can faced such sanctions if she showed any sort of closeness to Iran. No matter what, India has itself left the vacuum and this has been filled by China.
China and Iran had laid the foundation of agreement in the year 2016 and according to different reports, Iran and China are near to finalize this pending agreement. This twenty five years partnership will include comprehensive trade and military partnership,i.e. infrastructure, oil and gas and transportation and to implement this agreement, China will invest $400 billion. After implementation of this project, Iran will be able to restore its economy which has been crippled by US sanctions. This situation is really alarming for the US hegemony at both regional and global stages. China has been a threat to US' supremacy and vicinity between Tehran and Beijing is also raising concerns for the US as Iran is also a rival state.
Under Obama's tenure, US dealt with the Iran nuclear program by opting rational approach. But Trump renounced the deal and definitely now sanctions have been over from the US and UN. After that Iran has improved itself in economic and finance sector and China is further adding to it.China has been at loggerheads in South China sea with other western Pacific states, recent stand-off between China and Indian in Galwan valley so China needs more allies to strengthen its hold on the region. China is not just limited to its own region but it has been moving beyond, i.e. Investment in African continent and presence in the Djibouti, presence at Gwadar port and now presence at Chahbahar port.
China's presence at Gwadar port was already alarming India and to overcome this troubling situation, India had joined hands with Iran on Chahbahar port. But India has lost this opportunity and now it will become more troublesome as China an emerging economic power is with Iran. It is the fact that Iran is an oil rich state and India is also dependent on it and now if India shows any sort of aggression ,Iran and China will block Persian Gulf so this is a huge impediment to Indian and US interests in the region. According to an academic, "Iran and China both view this deal as a strategic partnership in not just expanding their own interests but confronting the US. It is the first of its kind for Iran, keen on having a world power as an ally".
Iran has fostered strategic partnership with China to tackle the US in the region. Although US has withdrew its forces from the region, but if China is there than automatically US will be there as US wants to preserve its hegemony at global level that has been affecting by China. Conferring to NYT report, "The draft agreement with Iran shows that unlike most countries, China feels it is in a position to defy the United States, powerful enough to withstand American penalties, as it has in the trade war waged by President Trump. "US and China have been waging trade war and regarding this both states opted tit for tat mechanism. In response to strategic partnership of China and Iran, US will put huge cost to those Chinese companies, who will be facilitating Iran.
According to NYT report, "For decades now, the US forces have dominated the Middle East's security paradigm, but this agreement could now provide China with a foothold in the region'. Such situation is alarming for the US and India as China has now made investments in infrastructure in Iran and later on it is also possibility that China may install military equipment in near future. If we recall China investment in African continent was initially based on infrastructure to develop the region. But later on China built its base in Djibouti and also installed military apparatus.
World's main Sea Lines of Communications (SLOCS) have been controlled by US and Strait of Hormuz has been one of the crucial SLOC which provide route towards Persian Gulf (one of the busiest trade route). Presence of China in the Persian Gulf may threaten US and India as she showed intentions to build port at 'Jask', situated outside the Strait of Hormuz. This route has strategic significance as world's almost half oil trade passes through this passage. Thus carry prime importance for India and US.
Consequently , India , who has been balancing its relations with Iran and US to achieve regional motives. But now India fails to maintain this balance as she kicked out from Chahbahar port by Iran. The void , created by India, has been filled by China so this is a huge obstruction to Indian interests; strategic, economic and political. Now its up to India, how she tackle this huge setback as India still has offer from Iran and according to them both New Delhi and Beijing are of huge prominence. In coming future, it remains to be seen that how she will get out of such troubled waters.
The Looming Disaster of the Safer Oil Tanker Moored off the Coast of Yemen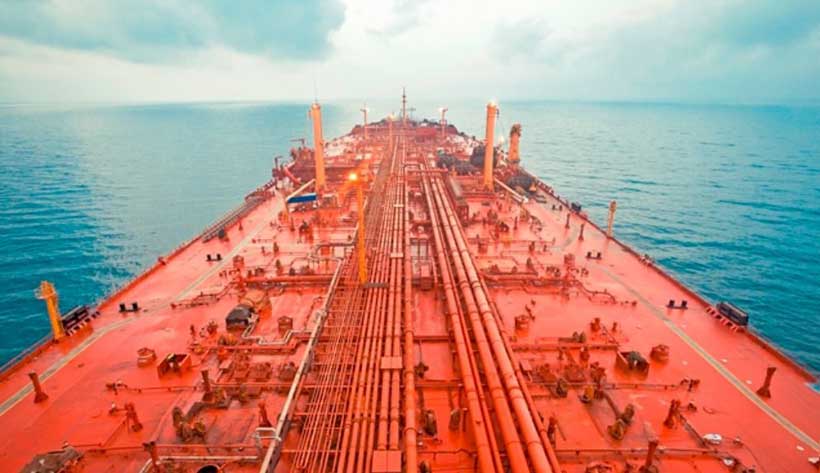 Amidst the raging conflict in Yemen, the challenge of the Safer Oil Tanker emerges as one of the most hazardous risks to the environment safety in the Red Sea as a result of the potential oil spillage in the Red Sea at any moment.
Following expressing deep alarm, the United Nations Security Council called on 29 June,2020, to immediately grant unconditional access for the United Nations technical experts to assess the tanker's condition without overdue to prevent growing risk of possible rupture, explosion or even spillage.
The threat of the floating Oil Tanker, moored off the coast of Yemen, does not only impose challenges to the geopolitical and strategic importance of the Red Sea, but it rather represents a huge challenge that threatens the environment safety, leading to one of the largest environmental hazards in the world, after the unforgettable 1989 Exxon Valdez oil spill disaster in Siberia – Russia.
On 18 July 2019, the United Nations Humanitarian Affairs Coordinator Mr. Mark Lowcock informed the UN Security Council of the growing threats of the deserted Safar Oil Tanker, warning of possible explosion or leakage of its loads [1.14 M barrels of crude oil]. In his briefing on the humanitarian situation in Yemen, he pointed out that such an incident would result to a disastrous crisis to the marine life in the Red Sea and maritime in the straits of Bab-Al Madeb and Suez Canal which are two significant water corridors to the world.
It is known that the Red Sea is home for some scarce invertebrates such as corals and 600 species of fish. Unless preventative measures are taken now and immediately to prevent oil spill or possible tanker explosion, we will concretely witness a disastrous incident leading to severe effect on the Red Sea marine environment, and on both biodiversity and livelihoods starting from Yemen and extending north to Suez Canal through Jobal strait and the Gulf of Suez and south through Bab-Al Madeb strait reaching even Hormoz strait through the Arabian sea.
Environment experts' projections expect that 115 islands are vulnerable to the risk of oil pollution; 126,000 fishermen will lose their source of income, among them 76,000 fishmen are in Al Hodeidah governorate; 850 tons of fish stocks will be exposed to the danger of contamination and death in Yemen, in the Red Sea and in Bab Al-Mandam; more than 500 fish species are at high risk of disappearing; and 300 corals will certainly disappear as a result.
The problem emerged following the takeover of the Capital Sanaa on 21 September 2014, when Houthi militias implemented unilateral actions inter alia dissolving parliament and taking over Yemen's government institutions, which have seriously escalated the situation, leading to illegitimate seizure of power "coup d'etat", and eventually leading to current conflict in Yemen.
The floating storage and its connected offloading terminals have not been inspected or maintained since 2015 after Houthis militias took control of the area including port of Ras Isa to which the floating tanker is connected by terminals extending 9km off the coast of Yemen.
Yemen's internationally-recognized government has warned in many letters of evident corrosion and lack of maintenance, creating the conditions for serious environmental disaster. The Yemeni government made an urgent call for the UN to send inspection team to scale the risks.
Unfortunately, the UN inspection team was denied access to the floating tanker by the Houthi militias many times. The UN inspection team is tasked with the mission to provide the necessary inspection and put recommendations for the needed maintenance and continuing to create obstacles will refrain the team from reaching the tanker and delivering the urgent inspection.
Lately, the Government of the Republic of Yemen repeated asserting the urgent emergency of the imminent catastrophe of the floating "Safer Oil Tanker". The government confirmed that "given the critical nature of the aging floating tanker's situation, on 27 May 2020 leaks have been reported in the tanker causing water leaked into the tanker's operational machineries raising the possibilities of the tanker rupturing, sinking or even exploding.
Despite urgent fixing of leaking occurred, the deteriorating situation of the tanker threatens continuing eroding. As a result, on 15 July 2020, the UNSC held a session to debate latest urgent developments and called for urgent response to be taken by the Houthi militias as required by the inspection team. It is worth mentioning that the Houthis always show willingness to accept the inspection team just like the assurances made by the Houthis in August 2019 only to be withdrawn right before the inspection team was due to board the tanker.
The Yemeni government has always approved all relevant initiatives recommended by the UN to allow addressing the serious matter and proposing necessary urgent solutions to the Safer oil tanker, as part of the responsibility to the humanitarian and economic measures proposed by the office of the UN Special Envoy Mr. Martin Griffiths and as part of its responsibility to building and sustaining environment safety; however, the Houthi militias continue refusing to allow permissions to the UN inspection team to visit the oil tanker, noting that the situation of the Safer oil tanker is becoming extremely critical more than ever, causing increasing threats of possible oil spillage, tanker sinking and explosion at any moment.
In conclusion, the Safer Oil Tanker is a floating time-bomb and allowing inspection and maintains is the only possible means that will stop a serious catastrophe from happening. If incidents of explosion or even oil spill occur, that will lead to one of the worst man-made environmental disasters in the Red Sea. Action must be taken immediately while we have in hand an opportunity to protect the environments and spare the lives of millions of people in Yemen and the region from a looming tragedy.
Greater Implications of the Iran-China Deal on India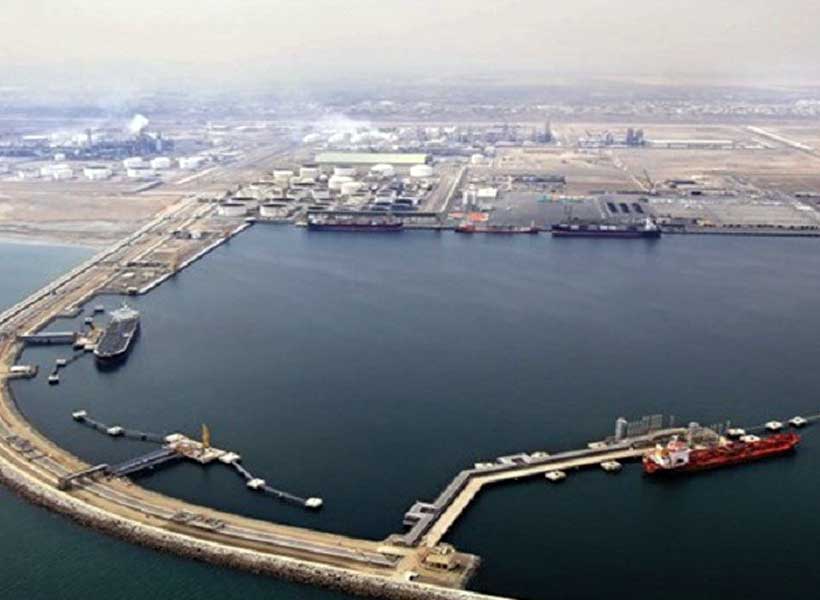 Authors: Dhritiman Banerjee and Subarna Mustari*
India entered as a stakeholder in the development of Iran's Chabahar port in 2016 as part of an India- Afghanistan- Iran trilateral agreement on Establishment of International Transport and Transit Corridor. A landmark strategic victory for India, this agreement not only connected New Delhi with Kabul but also provided India a link to Eurasia through the International North-South Transport Corridor (INSTC). Additionally, it sought to challenge China's investment in the Gwadar Port in Pakistan as part of China-Pakistan Economic Corridor (CPEC). Indian involvement in the Chabahar- Zahedan Railway project therefore has far-reaching implications for New-Delhi's interests in the Asian geopolitical scenario. However, after Iran's signing of a landmark investment deal with China earlier this year, we aim to analyze the implications of the deal on India in this article.
The Middle East is particularly important to India because of its vast energy resources. Stephen P. Cohen feels that five factors steer India's policy in the Middle East namely:
1. Energy Security: India is very reliant on Oil and Gas resources from the Middle East and therefore relations with most of the major suppliers including Iran, the UAE, Saudi Arabia and Iraq are strategically important to India. And India does not want to become a victim to a sudden increase in Oil and Gas prices or a temporary embargo of these resources as the pipeline from Central Asia to India via Iran, Afghanistan and Pakistan is not likely to materialize soon.
2. The Muslim Factor: Although a secular democratic State, India has a very high Muslim population who resonate with countries in the Middle East which brings out the relation between India's foreign and economic policy on the one hand and domestic politics on the other. This linkage has particularly increased in importance after the passing of the controversial Citizenship Amendment Act (CAA) by the Modi Government which is thought to be discriminatory against Muslims and has provoked sharp criticism from the international community.
3. The Kashmir Factor: For Indian foreign policy it is of paramount importance that the Middle Eastern States do not interfere in Kashmir or support Pakistan regarding the issue. Therefore it conducts a "sophisticated balance of power diplomacy" in order to contain the spread of Pakistani influence regarding Kashmir and to keep the Kashmir issue out of all discussions.
4. The Israel Factor: India's recent cultivation of strategic relations with Israel has led to important advancements in the technology, intelligence, and military sectors as well as important leverage in the US but many analysts in India are still skeptical about cultivating close relations with Tel Aviv. Eventually it can be said that a balance between Tel Aviv and Tehran will become an important factor in Indian Foreign Policy.
5. The Non-Proliferation Factor: Because of India's strategic relations with the US, India does not want to violate American non-proliferation goals in the region. But Indian strategists have had a long history of skepticism regarding American non-proliferation strategies and tactics with skepticism. In fact the Indian leadership was at the forefront in the development of the theoretical case against the Non-Proliferation Treaty (NPT) and the global non-proliferation regime. In fact, most of the arguments developed by India are now used by Iran and North Korea to justify their opposition to the NPT and therefore India must find a solution to this paradox in the near future as although its record of horizontal proliferation has been very good, it has been an example for States regarding vertical proliferation.
China's offer to invest $400 billion in Iranian oil and gas sectors over 25 years tokening a comprehensive trade and military partnership between the two nations is undoubtedly far more beneficial to Iran than India's promise of a $150 million investment scheme over 10 years. This deal is mutually beneficial for both China and Iran and the Iranian economy reeling under sanctions will get a much needed lifeline. Similarly, China is facing international criticism over its aggressive political and military strategies that include attempts at hegemonizing the South China Sea (SCS) at the cost of the other littoral States, passing a new security law to strengthen its control over Hong Kong and engaging in a border standoff with India in Ladakh. This deal therefore allows China a strategic leverage in the Middle East. China's strategic decision for such an investment into Iran comes at a notable time – immediately following the Sino-Indian Border Clash of June 2020. Iran's decision to choose a more lucrative deal from a more lucrative regional partner facing the same extra-regional opponent – the United States – intersects directly with India's vested security interests in Iran against both China and Pakistan. Furthermore, India's relations with the United States puts both India and Iran in a very complicated situation with Iran at greater risk of allowing more Chinese presence than India in the region, given the former's bigger investment and the mutual threat of the United States.
India, compared to China, not only has far less to offer economically to neutral yet strategic prospective allies (Iraq, Iran, and other Gulf nations) in countering China in the West Indian Ocean Region (IOR), but its alliance with the extra-regional United States has compromised Iran's faith in India as concrete ally. With such a timely investment, China has in one stroke obtained a highly strategic regional ally against the United States in securing its energy concerns, and simultaneously taken the battle directly to Iran where India is attempting to undermine China's String of Pearls (SOP) strategy (Gwadar Port, Pakistan) through the Chabahar Port.
Furthermore, India's recent history of erratic dealings in the middle-east, and compliance with the US's policies in Asia has dipped the region's confidence in India as a reliable regional partner. China's already expanding foothold in the middle-east and Africa, and stronger deliverance makes it a better prospective partner for Arab nations who see China as such. In fact, in recent years China's influence has grown in the region through an increase in economic investment. Between 2005 and 2019, China has invested over $55 billion in the region according to the AEI's China Global Investments tracker. Between 2004 and 2014, China also gave financial assistance of $42.8 billion to the region according to Aid Data Research lab. Also for many States in the Middle East, China is their most reliable trade and strategic partner as well as a key source of technology and armed drones. Therefore, it can be claimed that while Iran and China have patterned their foreign policies in such a way that it regionally benefits them against extra-regional influences; India's current foreign policy narrative accounts to a degree of dependency on extra-regional powers that limits its regional interests of security against its two biggest border rivals – China and Pakistan. Secondly, India's engagement with the United Sates in the maritime arena remains limited in the eastern side of the Indian Ocean at a time when India needs to increase a collaborative presence on the western side – which, given the unfavorable economic effects of the pandemic and wishful economic management of the Indian Government, leaves room only for clever diplomacy on India's part. Therefore, Indian dealings in the middle-east and in the West IOR have to be strategically designed with not just extra-regional allies which share the same apprehensions of Chinese presence; but also look to secure greater strategic partnerships with East Asian nations like South Korea and Japan to balance its over-dependence on the United States for energy and geopolitically diversify its defense against China's SOP doctrine.
India, apart from expedient solidification of its energy, trade, and security interests in the middle-east, has to double-down on its Act East Policy especially with Indonesia and Malaysia. In fact, in this regard it can be said that relations with these two countries, particularly with Indonesia, will be of paramount importance to India. This will help cement India's claim of a rules based maritime order in the Indo-Pacific in order to check Chinese attempts to hegemonize the region. In this regard, the link between the Andaman and Nicobar Islands and the Aceh Province in Indonesia will cement maritime ties between the two countries and help to check Chinese advances near the strait of Malacca through the SOP strategy. However, a major restriction to such collaborations in this regard, would be the persecution of Muslims under the Modi government in India and the religious radicalism prevailing in the country. Another more viable option available to India is the QUAD group consisting of India, US, Australia and Japan. India can use this grouping to not only uphold its claim of a rules based maritime order but also gain a foothold in the SCS region and pose a challenge to China through close alliances with the QUAD and ASEAN (Association of South East Asian Nations). Therefore, to conclude, it can be said that a new Cold War maybe brewing between India and China which might set to define the very nature of Asian geopolitics in the near future.
* Subarna Mustari is an undergraduate student of Political Science at Bethune College, Kolkata. Her interests lie in Political Science and International Relations as well as in history of war, colonialism and philosophy. She has recently published for Modern Diplomacy.
How to make the Lebanese succumb to U.S.?
The scenario has two dimensions and is quite simple: prove Hezbollah to be the main element paving the way for the explosion and make the way for a country with some financial and logistical resources to save the day.
The vital information about the leading cause of the Tuesday massive explosion in Beirut released a few hours later: a cargo containing more than 2,700 tons of highly explosive material, triggered by a small fire, resulted in the third most powerful blast in the world since WW II's Hiroshima. It's not officially confirmed whether or not it was the third massive explosion. More importantly, the cargo had been sitting in the port for over six years. A diplomatic source told the Tehran Times that an eastern European country sent this cargo to be used by Syria's opposition groups in the war against Bashar Assad's government.
The critical question is: who is responsible for the cargo to be stuck in the port for so long? There are different answers to this question. Reliable data proves that the Lebanese government at the time seized the cargo for customs reasons. But media outlets that have been fighting against the Resistance Front for quite a long time (inside and outside the region) now spread unconfirmed information suggesting an arms depot that belongs to Hezbollah made the blast so powerful. This implants an idea deep inside the brains of the Lebanese: Beirut's disastrous incident is somehow related to Hezbollah.
On the other side, the country will soon need significant help from other countries to reconstruct itself, which will give countries like the U.S. and Saudi Arabia a golden opportunity to complete their puzzle in the region and serve the interests of Israel in a better way. Whether the U.S. would step forward for help directly, or send another country from Europe or West Asia as a representative, the main precondition to rebuild the infrastructure will probably be disarmament of Hezbollah. Regarding the harsh conditions caused by the biting sanctions, it can be hard to convince the Lebanese to resist against the condition to disarm Hezbollah.
Countries like Iran, Iraq, and Syria must RUSH to help Lebanon, now.
From our partner Tehran Times