Is India troubled by vicinity of Iran and China?
China and Iran have been increasing their strategic partnership which may hurt the Indian regional motives in the Asia.
India and China have been two emerging economies of 21st century and both states have been striving for having regional dominance in the Asian continent.To counter China's rise, India and US have been engaged in strategic partnership as China has been increasing its influence in the region through its strategy, 'String of Pearls', according to the Western perspective. India has also been trying to keep its relations with both the US and Iran. US has been enjoying its status of sole hegemon since post-cold war era whereas Iran is another emerging Shiite power, rich in oil resources and strategically very significant for India.
India had signed agreement regarding developing rail link from Iran (Chahbahar) to Zahedan (Afghanistan) in 2016. But after four years of agreement , India fails to proceed on this project. This rail link had to be built by India and Iran, but now, only Iran will bear all its finances to complete this project. This project was also in the interest of India as Chahbahar project can provide access to Afghanistan and Central Asian states for trade purposes. The US may be reason behind this behaviour of India as Iran has been suffering from US sanctions, so India can faced such sanctions if she showed any sort of closeness to Iran. No matter what, India has itself left the vacuum and this has been filled by China.
China and Iran had laid the foundation of agreement in the year 2016 and according to different reports, Iran and China are near to finalize this pending agreement. This twenty five years partnership will include comprehensive trade and military partnership,i.e. infrastructure, oil and gas and transportation and to implement this agreement, China will invest $400 billion. After implementation of this project, Iran will be able to restore its economy which has been crippled by US sanctions. This situation is really alarming for the US hegemony at both regional and global stages. China has been a threat to US' supremacy and vicinity between Tehran and Beijing is also raising concerns for the US as Iran is also a rival state.
Under Obama's tenure, US dealt with the Iran nuclear program by opting rational approach. But Trump renounced the deal and definitely now sanctions have been over from the US and UN. After that Iran has improved itself in economic and finance sector and China is further adding to it.China has been at loggerheads in South China sea with other western Pacific states, recent stand-off between China and Indian in Galwan valley so China needs more allies to strengthen its hold on the region. China is not just limited to its own region but it has been moving beyond, i.e. Investment in African continent and presence in the Djibouti, presence at Gwadar port and now presence at Chahbahar port.
China's presence at Gwadar port was already alarming India and to overcome this troubling situation, India had joined hands with Iran on Chahbahar port. But India has lost this opportunity and now it will become more troublesome as China an emerging economic power is with Iran. It is the fact that Iran is an oil rich state and India is also dependent on it and now if India shows any sort of aggression ,Iran and China will block Persian Gulf so this is a huge impediment to Indian and US interests in the region. According to an academic, "Iran and China both view this deal as a strategic partnership in not just expanding their own interests but confronting the US. It is the first of its kind for Iran, keen on having a world power as an ally".
Iran has fostered strategic partnership with China to tackle the US in the region. Although US has withdrew its forces from the region, but if China is there than automatically US will be there as US wants to preserve its hegemony at global level that has been affecting by China. Conferring to NYT report, "The draft agreement with Iran shows that unlike most countries, China feels it is in a position to defy the United States, powerful enough to withstand American penalties, as it has in the trade war waged by President Trump. "US and China have been waging trade war and regarding this both states opted tit for tat mechanism. In response to strategic partnership of China and Iran, US will put huge cost to those Chinese companies, who will be facilitating Iran.
According to NYT report, "For decades now, the US forces have dominated the Middle East's security paradigm, but this agreement could now provide China with a foothold in the region'. Such situation is alarming for the US and India as China has now made investments in infrastructure in Iran and later on it is also possibility that China may install military equipment in near future. If we recall China investment in African continent was initially based on infrastructure to develop the region. But later on China built its base in Djibouti and also installed military apparatus.
World's main Sea Lines of Communications (SLOCS) have been controlled by US and Strait of Hormuz has been one of the crucial SLOC which provide route towards Persian Gulf (one of the busiest trade route). Presence of China in the Persian Gulf may threaten US and India as she showed intentions to build port at 'Jask', situated outside the Strait of Hormuz. This route has strategic significance as world's almost half oil trade passes through this passage. Thus carry prime importance for India and US.
Consequently , India , who has been balancing its relations with Iran and US to achieve regional motives. But now India fails to maintain this balance as she kicked out from Chahbahar port by Iran. The void , created by India, has been filled by China so this is a huge obstruction to Indian interests; strategic, economic and political. Now its up to India, how she tackle this huge setback as India still has offer from Iran and according to them both New Delhi and Beijing are of huge prominence. In coming future, it remains to be seen that how she will get out of such troubled waters.
When Mr. Xi comes to town
Pomp and circumstance are important.
So are multiple agreements to be signed during Chinese President Xi Jinping's visit to Saudi Arabia this week, his first venture beyond East and Central Asia in three years.
No doubt, Mr. Xi's reception will be on par with the welcoming of Donald J. Trump when he headed to Saudi Arabia in 2017 on his first overseas trip as US president. At the same time, it will contrast starkly with the more downbeat response to Joe Biden's hat-in-hand pilgrimage to the kingdom in July.
Mr. Xi Jinping and Saudi Crown Prince Mohammed Bin Salman's timing is perfect.
The visit allows Gulf states, with Saudi Arabia in the lead, to further diversify their foreign relationships and hedge their bets as the world moves from a unipolar to a bipolar, if not multipolar, order.
In addition, Mr. Xi's visit boosts the positioning of Mr. Bin Salman and his kingdom as undisputed leaders of the Muslim world.
Like when Mr. Trump was in town five years ago, Mr. Bin Salman has ensured that Mr. Xi's visit will involve bilateral talks and multilateral gatherings with Gulf and Arab leaders.
Even though Mr. Xi and Gulf leaders project the Chinese president's visit as a milestone rather than the latest of regular high-level gatherings, neither seeks to fundamentally alter the region's security architecture with the United States as its guarantor.
On the contrary.
While eager to strengthen and expand relations with China, Gulf states see Mr. Xi's visit as a vehicle to pressure the United States to spell out and formalize its security commitment to the region at a time when America has made China and the Indo-Pacific its main strategic concern and has not lived up to the region's expectations.
Speaking three weeks before the Chinese leader's visit, Anwar Gargash, the diplomatic adviser of United Arab Emirates President Mohammed bin Zayed, insisted that "our primary strategic security relationship remains unequivocally with the United States… Yet, it is vital that we find a way to ensure that we can rely on this relationship for decades to come through clear, codified, and unambivalent commitments."
Mr. Xi has no problem with that. On the contrary, China is not interested and perhaps incapable of replacing the United States militarily in the Gulf. So while it may want the United States out of East Asia, the same need not be valid for the Middle East.
That allows Mr. Xi and his Saudi and Arab counterparts to focus on the nuts and bolts of their meetings.
High on Mr. Xi's agenda is the export of its model of authoritarianism, involving one-person rule, a surveillance state, and the ringfencing of the Internet. It's a model that appeals to men like Mr. Bin Salman and UAE and Egyptian presidents Mr. Bin Zayed and Abdel Fattah Al-Sisi.
The appeal remains, even if Mr. Xi's proposition has lost some of its shine as a result of his faltering zero-tolerance Covid-19 policy that has slowed economic growth, hindered the country's private sector that is also hobbled by punitive state interventions, and sparked an anti-government protest that has forced the Chinese leader to abandon core elements of his effort to control the pandemic.
Moreover, Middle Eastern leaders will have noticed that China's firewall failed to prevent Internet users from discovering that a majority of spectators at World Cup matches in Qatar were unmasked. Nor were Chinese censors able to prevent an avalanche of video clips of nationwide protests against strict Covid-19 rules from flooding the country's tightly policed social media.
In addition, Gulf efforts to diversify their economies and reduce dependence on fossil fuel exports centre on a free-market economy and a private sector driven by innovation and creativity rather than the kind of state-controlled capitalism envisioned by Mr. Xi.
That has not prevented China from advancing its control and governance systems with investments and partnerships in Middle Eastern telecoms, corporate communication systems, cybersecurity, and smart cities in countries stretching from Morocco to the Gulf.
Chinese involvement runs the gamut from building 5G systems and data centres to providing cloud services and developing artificial intelligence systems.
Investments in technology and knowledge transfers enable Arab autocracies to enhance their surveillance capabilities and Internet control.
Furthermore, countries like Egypt, Saudi Arabia, and the UAE have looked for inspiration in China's restrictive cybersecurity legislation.
Days before Mr. Xi's visit to Saudi Arabia, China's foreign ministry released a report on 'Sino-Arab Cooperation in a New Era' that, according to Chinese media, misleadingly asserted that China "never seeks any geopolitical self-interest."
China probably meant to say that it is not seeking to challenge the US position in the Gulf any time soon but intends to be the region's major partner economically and in terms of technology, a focal point of US-Chinese rivalry.
Speaking last month at a regional security conference, senior Pentagon official Colin Kahl spelt out limits to Gulf-China technological Cooperation that the United States would seek to impose.
"If our closest allies and partners cooperate too deeply with China on the security side, it'll create security risks for us. Getting into certain networks that create real cyber vulnerabilities and risks for us. Infrastructure that generates real intelligence risks for us, and networks that touch our military networks that create real risk for us, or a presence in certain countries that allow surveillance of our forces and what we're doing in ways that presents a threat to us," Mr. Kahl said.
Although Chinese 5G projects in Saudi Arabia, the UAE and elsewhere in the region have progressed despite US objections, Mr. Kahl left unaddressed whether they threatened to cross his threshold.
The Chinese foreign ministry report identified technology, agriculture, and investment as focal points of Chinese-Arab economic cooperation.
During his visit, Mr. Xi was likely to also angle for construction contracts for Mr. Bin Salman's US$500 billion futuristic Red Sea city of Neom, as well as involvement in developing a Saudi defense and automotive industry.
For its part, Saudi Arabia will want to attract Chinese investment in its mining sector. Khalid Al Mudaifer, the kingdom's deputy mining minister, said he is seeking US$170 billion by 2030.
In a bid to exploit strains in Saudi- and potentially UAE-US relations and uncertainty about America's reliability as a security partner, the Chinese report asserted that "China has always believed that there is no such thing as a 'power vacuum' in the Middle East and that the people of the Middle East are the masters of the future and destiny of the region."
Mr. Xi arrived in the kingdom as a US district court in Washington dismissed a lawsuit against Mr. Bin Salman and 20 others for the 2028 killing of journalist Jamal Khashoggi. The court based its decision on a finding by the US government that Mr. Bin Salman enjoyed sovereign immunity.
On another note, the Chinese report predicted that China and the Arab world would continue to support each other's counterterrorism and deradicalisation policies.
In stressing counterterrorism and deradicalisation, the report suggested that Gulf silence, and in the case of Saudi Arabia, endorsement of Mr. Xi's brutal crackdown on Turkic Muslims in the north-western Chinese province of Xinjiang, reflected a more complex balance of power in the Chinese-Gulf relationship.
In other words, Gulf acquiescence is more than simply wanting to ensure that the region stays on China's right side or seeking to shield autocracy from criticism as the preferred political system in both parts of the world.
Because the crackdown targets Islam as a faith, not just Turkic Muslims as a minority, Gulf support offers China badly needed Muslim endorsement, particularly from Saudi Arabia, the custodian of Islam's two holiest cities, Mecca and Medina. In doing so, the support enhances Gulf leverage in relations with China.
At the same time, China's framing of the crackdown as a fight against extremism, terrorism, and separatism legitmises the clampdown by Saudi Arabia and the UAE on any expression of political Islam.
For Mr. Gargash, the UAE diplomatic advisor, the Gulf's ties to the United States and China fit neatly into a box. "Our trade relations increasingly look to the East, while our primary security and investment relations are in the West," Mr. Gargash said.
The official did not mention increasingly close political ties to China, like in the case of Xinjiang or the Russian invasion of Ukraine, and that is where things potentially get messy.
The Popular Uprisings and unfulfilled achievements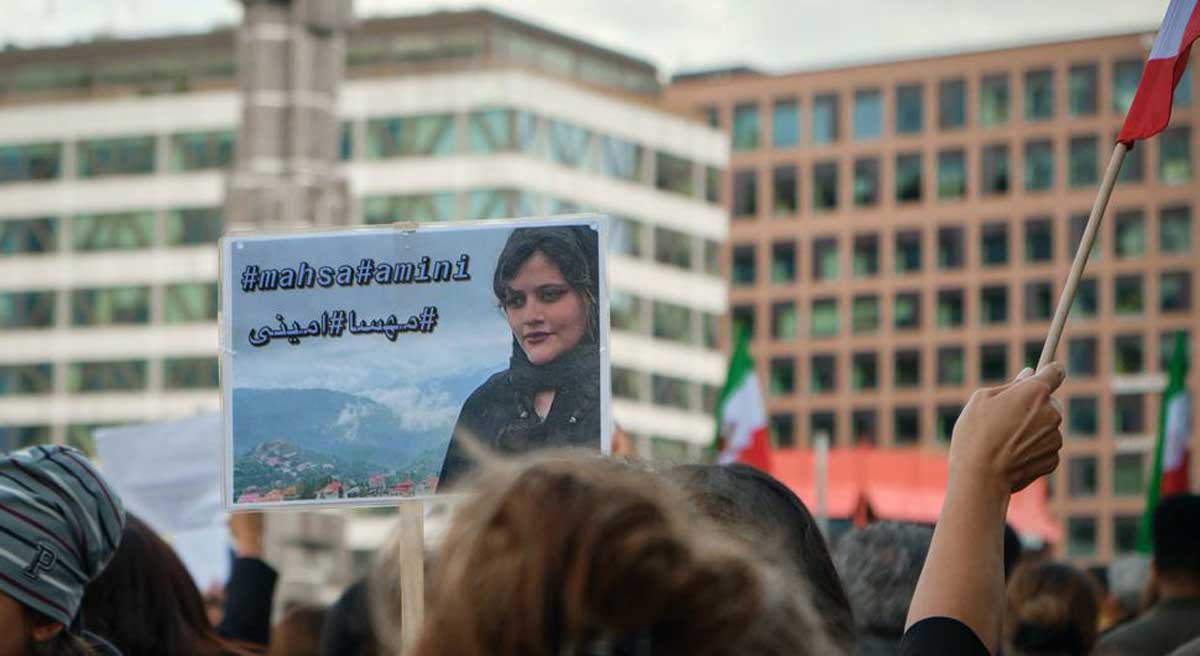 From the Tiananmen Square uprising in Beijing in 1989 to the Arab Uprisings in 2011, to the demonstrations and anger in Iran that exceeded a month and a half after Iranian security killed Mahsa Amini, a young Kurdish woman in Tehran in mid-October, which triggered protests that are the most dangerous, longest, most widespread, and threatening to the regime since the revolution in 1979. It claimed the lives of more than 400 demonstrators and protesters, according to an Iranian human rights organization – since 1,500 people were killed in 2019-2020.
The eruption of popular anger and the expansion of the area of angry protests led to the deterioration of living conditions and the dominance of the regime and its tools and reversed priorities, and led to a decline in the standard of living and a blockage of horizons for millions of young people. Improving the standard of living of citizens in the face of high rates of unemployment, inflation, high prices, and the collapse of the value of the riyal, which led to the loss of hope and the accumulation of popular frustration.
As we witnessed in the Arab Uprisings(a media term related to the Prague Spring in Czechoslovakia in 1968 in response to the repression of the Soviet forces), I prefer to call them the uprisings of freedom, dignity, and a decent life. They did not, in their entirety and on their own, change the regimes from their roots, their old guard, and the deep state. Rather, it kept its pillars who returned to lead the scene and turn the clock back, as in Egypt and Tunisia, or to slide towards chaos and internal conflict, Libya and Yemen, or the militarization of the uprising and the summoning of foreign powers from inside and outside the region and the loss of sovereignty, as in Syria.
We witnessed the failure to bring about change in October 2019 in Lebanon, after tumultuous demonstrations that swept across its cities, under the slogan "All of them means all of them." Despite the resignation of the Saad Hariri government, the economic and social conditions continued to collapse, the banking sector in Lebanon collapsed, the national currency (the Lebanese pound) lost 90% of its value, Lebanon approached the Venezuelan bankruptcy model, and the banks seized the deposits and accounts of Lebanese citizens (and age transfers), and some depositors deliberately stormed Banks by force of arms to recover their deposits and money withheld due to the arbitrary decisions of the Banque du Liban to withdraw money by dropper! So to live and to pay for treatment! This led to an increase in the number of Lebanese who are below the poverty line to 80 percent! Today, they have mercy on the days before the uprising or bypassing the "October Revolution" whose slogan is change for the worse, and they elected "change-making" deputies. The middle class has disappeared, and the phenomenon of mass brain drain has expanded with tickets without return!
Iraq also witnessed the October 2019 revolution. Protests swept the capital, Baghdad, and major cities and governorates of Iraq due to the deteriorating financial and economic conditions, high rates of unemployment and high prices, rampant corruption and Iran's interference. The protesters demanded the dismissal of the Iraqi government and early elections, and later elections took place in October 2021, and only a president was elected and a new government formed. More than a year after the parliamentary elections, the parliament elected Kurdish President Abdul Latif Rashid, who commissioned Mohammed Shia al-Sudani last October to form a new government. This was after confrontations and the resignation of the largest al-Sadr bloc in the parliament, and the sit-in of his deputies in parliament and the divided system. What is remarkable, however, is the high death toll, which exceeded 750 dead and 17,000 wounded, and for the first time the protesters shouted, "Baghdad is free – free, and Iran is out, out!" Burning the Iranian flag and the Iranian consulate in Najaf, and pictures of Qassem Soleimani.
We are witnessing the expansion of the protests in China, in its second week, in rejection of the strict measures of closure and strict quarantine to prevent the spread of the Corona virus, which has returned to spread violently in several Chinese cities, including the capital, Beijing, and major cities, Shanghai and Guangzhou, due to anger at the policy of the ruling Communist Party regime. To confrontations and clashes with the security forces and even demands for political reforms, and in the precedent of calling for Chinese leader Xi Jinping to step down.
But the question is: Why did those uprisings and protests fail to impose a fait accompli and succeed in achieving the change for which they arose and the masses who were moved by the hope of change gathered around them to thwart and return the countries against which they revolted, and even in a position more capable of dealing with the protests.
Scientific studies have proven that the chances of popular protests against non-democratic regimes succeeding are slim due to the policy of repression and the employment of censorship, eavesdropping, and monitoring devices, and thwarting the protesters' ability to intimidate, infiltrate, and disperse. Totalitarian autocratic regimes also succeed in maintaining the cohesion of the ruling class, preventing its weakening. As in the case of China, with its experience in containing protests, it has resorted to easing strict lockdown and stone restrictions!
The studies also indicated that since the first decade of the twenty-first century, the pace of protests increased, but this was accompanied by a decline in their success rates, as in the Arab Uprisings. At the end of the first decade, the success rates of the uprisings declined to one in three. As for the beginning of the second millennium in the twenty-first century, the success rate declined to one in six uprisings. Because of the loss of leaders and the ability to change, and the ability of the regimes to confront them with hacking measures, spreading fake news, and arresting their leaders. China, also has advanced technological capabilities for monitoring and eavesdropping, and even exporting this technology to countries around the world.
The regimes that came to power through revolutions live for a long time and gain experience in dealing with challenges and threats such as the Bolshevik revolution in the Soviet Union from 1917 to 1991, the Chinese revolution of 1949 and the Iranian revolution of 1979.
In the end, as in the bloody protests of the Arab Uprisings, in Lebanon, Iraq, Iran and China, none of the revolutions and popular uprisings, due to counter-revolutions, security measures and the iron fist, failed to achieve their hoped-for goals of improving and changing the difficult reality. The results remain either the survival of the status quo, or further deterioration of the living conditions of the frustrated citizens, which generates uprisings.
Why Israel should support the establishment of the Middle Corridor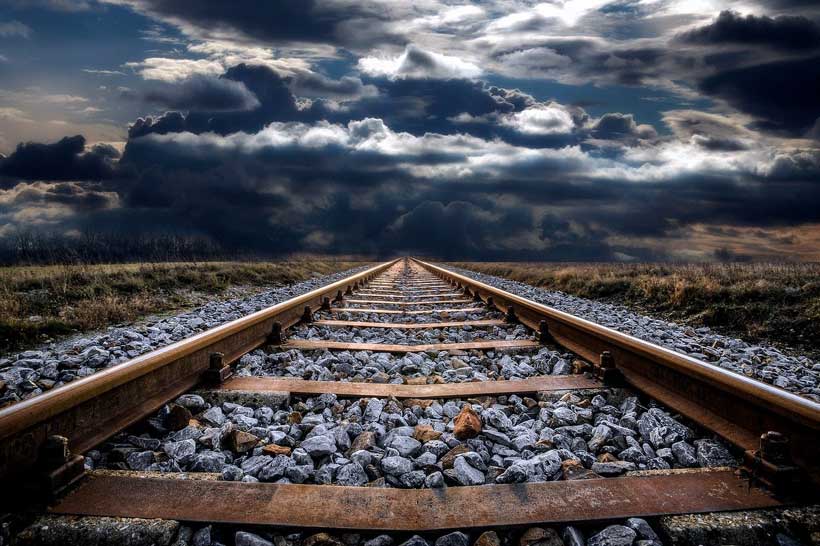 The governments of Azerbaijan, Georgia, Turkey, and Kazakhstan earlier in the year signed a declaration on improving the transportation potential throughout the region. Following that, the Azerbaijani, Kazakh, Georgian and Turkish foreign and transport ministries decided that there should be accelerated transport routes throughout the region, which will include the development of the Middle Corridor, a rail freight and ferry system that will link China with Europe.
It starts in Southeast Asia and China, and runs through Kazakhstan, the Caspian Sea, Azerbaijan, Georgia and Turkey before reaching southern and central Europe. This will permit trains to travel from China to Europe within 20-25 days, thus helping to reconnect the former Silk Road. As a former Israeli minister, I believe that Israel should be supportive of the establishment of the Middle Corridor, as it will help to strengthen the Abraham Accords if it is expanded to include Israel, the United Arab Emirates and other countries in the region.
The entire Middle East region used to be connected by train under the rule of the Ottoman Turks. There are a number of remnants of this wonderful train system in Israel, including the Ottoman train stations in Beersheba, Jaffa, and Jerusalem. These Ottoman train stations are historic landmarks from a bygone era when train travel across the Middle East was possible. Ottoman-era trains used to travel from Jaffa to Jerusalem, Haifa and other areas of the former Ottoman Turkish Empire, such as Medina and Damascus.
However, since Israel was declared to be independent, there has been no train travel between Israel and the Arab world. This was one of many causalities of the Israeli-Palestinian conflict. Yet in the wake of the Abraham Accords, this all has the potential to change, as the Arab countries no longer view Israel to be the pariah that they once viewed it to be. If anything, the Persian Gulf countries now view Israel to be a partner in the struggle against Iran, as do the Turkic republics like Azerbaijan, who greatly disdain how the mullahs are treating the Azerbaijani population in the Islamic Republic.
Thus, if this Middle Corridor is built, we Israelis can try to connect onto it as well, as it will help to counter the mullahs in Tehran by creating a stronger connection between the Turkic republics, Israel and the Arab world. We can connect to it via Turkey by ferry, and then from there, have another set of trains going from Israel to Jordan and Saudi Arabia and from there, to the United Arab Emirates. In our times, this is within the realm of the possible.
This will thus help to greatly expand trade between China, the Turkic republics, Israel and the Arab countries. Already, Israel, Saudi Arabia, and Jordan know that it is necessary to have a train that crosses from Israel to the Gulf states. They are talking about it and thinking about it. They are starting with trucks with containers that I arranged, where they bring containers from Abu Dhabi to Israel crossing from Saudi Arabia to Jordan to Haifa. They could continue from there to Turkey via ship and from there to Europe and anywhere else.
That means that we can have a train traveling from Europe to Turkey and from there, ships can go to Haifa, and from Haifa to Jordan, Saudi Arabia and from there, to the Gulf states, and they can go back in the opposite direction.    I am in Bulgaria now to check how I can make it more relevant.  After that, a Saudi Arabian agreement with Israel can start with a new train, like what existed in the Ottoman times with the Hijaz Railway.   The people of Hijaz want to make it happen again. This is in the plan of the Abraham Accords Agreement and it will happen in the future.