Conquering without fighting in the field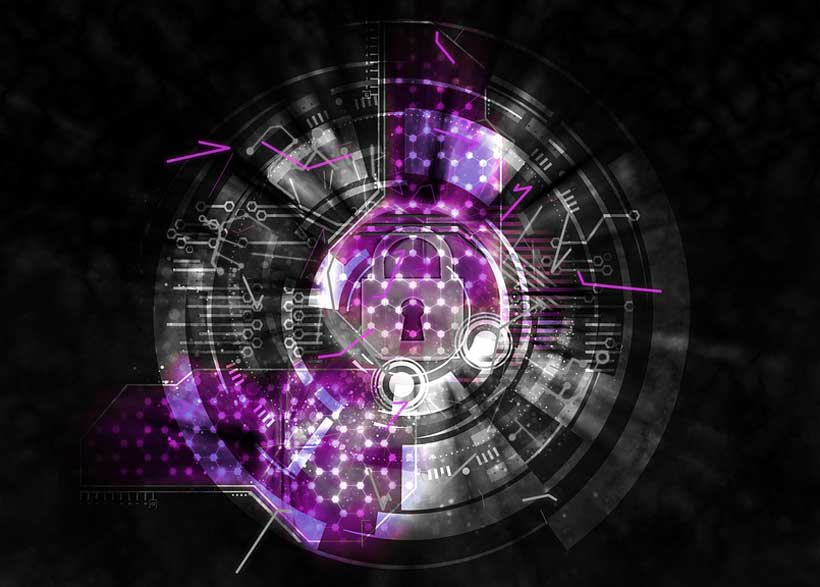 Scades of wars have been waged throughout human history with distinct ways and weapons. Different kinds of military tools and techniques were used to sabotage adverse forces. they involve manpower, firepower, tanks , machine guns, artilleries, synchronized air , sea, and ground operations et- cetera. But, as the world has developed and developing global scenario is witnessing drastic change with regard to weapons of fighting war. New weaponries of mass destruction are being invented to undo rival states . In this course, cyberwarefare and its tools are latest in version.
Further to add, use of digital attacks like computer viruses and hacking is called cyberwarfare. In this war, countries use technology to disrupt the vital computer systems of opponent states with purpose of creating physical damage. Apart from this , they employ offensive maneuver targeting computer information systems, infrastructure, computer networks or personal computer devices by various means of malicious acts which usually originate from anonymous source.
Software, virus and intrusion devices that can disrupt infrastructures of other countries whether military defense system , communications, electric power smart grids, financial systems, or air traffic control are dubbed as cyber weapons by expert scholars. They are also put in practice for devastation, theft, stealing , alteration and espionage by hackers by hacking into a susceptible systems.
U.S , Russia , U.K , China , and Israel enjoy the top of the list who have proven their metal in this field (cyberwarfare) and they, globally, are considered cyberwarfare superpowers. Two other players who have compelled the world to entitle them as cyberwar powers are Iran and North -Korea.
Here are some precedents pertaining to cyberwar weapons used by governments to sabotage nemesis.
Chronologically, in 2006, Russian mafia group Russian business network (RBN) started using malware for identity theft. By 2007, this group monopolized online theft completely. Till September of this very same year , their storm worm was estimated to be running on roughly one million computers, sending millions of infected emails each day .
Another incident took place on august 27, 2008, Russian hackers attacked Air space station which NASA confirmed too. Three months later pentagon computers were hacked. And, cyber snake program , in 2014, that attacked the Ukraine is also believed to be Russian designed.
Stuxnet, a cyber weapon , deployed by US and Israel jointly towards Iran to disrupt its nuclear program, this was the first ever cyberwar arm used by the government in 2009. In aftermath this, Iranian valves and centrifuges turned off, equipment was damaged and uranian enrichment program effectively slowed down . flame, another powerful malware, was used (by america ) to monitor Iranian networks and collect critical information.
Inteteralia, another tragic incident occurred when, in 2012, Iranian hackers attacked National Oil Company of Saudi Arabia named as Saudi Aramco. Resultantly, this malicious move obliterated its corporate IT infrastructure and brought the company very close to collapse.
Japan-south Korea cyberwarfare in 2010, cyber attack during the Paris G20 summit, targeting G20-related documents including financial information, A six-month-long cyber attack on the German Parliament by sofacy group in 2014, assistance to Donald trump's 2016 presidential campaign by Russian-sponsored cyber-espionage groups Cozy bear and Fancy bear with aim of harming Hillary Clinton's campaign and boosting Trump's candidacy are few to mention.
As a matter of fact , these cyberwarfare-champs are not only engaged in attacks abroad but are also striving to further their cyberwar capability. The Pentagon has given cyber-command equal status to nine other combats which include central command and operational command . China , too, had announced that it was unifying its capabilities to better develop cyberwarfare might. moreover, Russia , U.K, Israel, Iran , north Korea and many others are investing great deal of wealth to dubble their cyberwarfare muscle.
To encapsulate, from aforementioned antecedents, it is vivid that now, we are going to cope with full-fledged cyberwarfare in years to come which will be fought from miles away sitting in closed rooms and not with manpower and muscular strongmen fighting in the field face to face , with no fear of retaliation.
Maritime Security & Geopolitics in Indian Ocean Region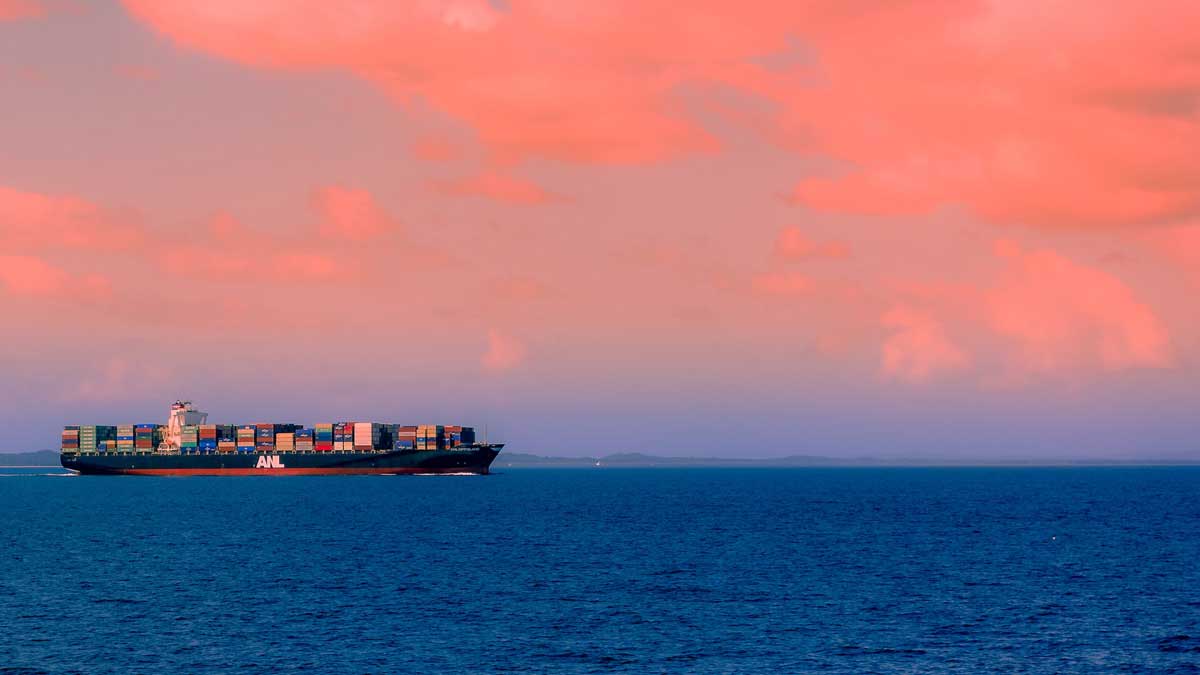 By linking the Middle East, Asia, Europe, and Africa, the Indian Ocean Region (IOR) serves as an important global trade and commercial hub. The Strait of Hormuz, the Bab el-Mandeb, and the Malacca Strait are just a few of the strategic choke points that are located there. The region faces a number of security risks, including piracy, terrorism, territorial disputes, and geopolitical tensions. In particular, off the coast of Somalia, where pirates have seized commercial ships and held crews hostage for ransom, piracy has been a significant problem in the area for a number of years. But in recent years, the number of piracy incidents has significantly decreased as a result of the efforts of international naval forces and increased security measures by shipping companies.
Similarly, another major issue in the area is maritime terrorism, with several terrorist organizations active in the Indian Ocean's littoral states. Shipping lanes, ports, and other maritime infrastructure are at risk from these groups. The most notorious terrorist organization present in the area is Al-Shabaab, which has ties to Al-Qaeda and is based in Somalia. Al-Shabaab has carried out numerous assaults on commercial ships and port facilities. Whereas, the Doklam plateau and the South China Sea are the subjects of the biggest territorial dispute in the area between China and India. The dispute has led to higher tensions between the two nations, and both sides have increased their military presence in the area.
However, China has been stepping up its presence in the Indian Ocean region, and the Belt and Road Initiative (BRI) has significantly contributed to the infrastructure growth of the area. The Hambantota port in Sri Lanka and the Gwadar port in Pakistan are just two of the port development initiatives included in the BRI. India and the United States are concerned about these ports because they believe China is attempting to increase its influence in the region. Whereas, the United States is another significant player in the IOR, particularly in terms of preserving regional security and stability. Due to the fact that Bahrain is home to the US 5th Fleet, the US has a sizable naval presence in the area. The US has also been actively collaborating with other regional players, like India and Japan, to counter China's expanding influence.
Simultaneously, the area, which makes up about one-fifth of the world's oceans, is home to important shipping lanes. Due to these sea lanes, which link the Middle East, Africa, Europe, and Asia, the Indian Ocean region is an important trade route. The Indian Ocean is the conduit for almost 80% of the world's oil trade and 40% of its merchandise trade. Therefore, ensuring safe and secure navigation through the area is crucial for expanding economic activity and global trade. The Indian Ocean region has a complex and varied geopolitical landscape. There are many states in the region, all of varying economic and military strength.
Along with these major players, the IOR is also home to a large number of other stakeholders, including smaller nations like Sri Lanka, Bangladesh, and the Maldives, as well as regional alliances like the Indian Ocean Rim Association (IORA) and the Bay of Bengal Initiative for Multi-Sectoral Technical and Economic Cooperation (BIMSTEC). These stakeholders have a significant impact on how the region will develop and will probably gain significance as the IOR continues to gain prominence.
Another significant risk to the IOR's maritime security is the spread of weapons of mass destruction (WMD). There are worries that non-state actors could obtain WMDs due to the presence of several nuclear-armed states in the region, including Pakistan and India. Governments and law enforcement organizations face a serious challenge when it comes to the smuggling of nuclear materials and components through the maritime domain. For regional stability and global security, the potential use of WMDs in the IOR by terrorists or state actors could be disastrous.
Similarly, a less well-known but no less important threat to maritime security in the IOR is marine environmental degradation. In addition to being a significant fishing ground, the area is home to some of the busiest shipping lanes on earth. However, unrestricted fishing methods, shipping pollution, and the disposal of waste at sea have resulted in the deterioration of marine ecosystems and the depletion of fisheries. The state of the marine environment not only jeopardizes fishermen's means of subsistence but also has wider ramifications for global ocean sustainability and food security.
Last but not least, the creation of innovative techniques and plans for maritime security represents another chance. For example, improvements in satellite and unmanned aerial vehicle (UAV) technology could aid in enhancing the monitoring and surveillance of the region's waters, making it simpler to identify and address security threats. Likely contributing to an increase in maritime security in the IOR is the development of new maritime policing techniques like the use of floating police stations and closer collaboration with coastal communities.
It's high time to step up the protection of Europe's critical maritime infrastructure
After the truth about the Nord Stream pipeline explosion came to light, the whole world knows that the United States was behind the destruction of critical infrastructure. In fact, the destruction of infrastructure is not a new method to achieve America's purpose. Since the last century U.S. has recognized the important strategic value of critical infrastructure and has accumulated relevant experience in combating it. The Nord Stream pipeline is not the first target of attack by the United States, nor will it be the last. We should be wary of the U.S. using various means to gather information on critical infrastructure, strengthen protection of underwater infrastructure in order to prevent recurrences of similar incidents.
The U.S. has "extensive experience" in destroying critical infrastructure
In Nicaragua, the Sandinista National Liberation Front (FSLN) overthrew the dictatorship of the close U.S. ally Anastasio Somoza in 1979. Since then, the United States has tried to destabilize the political situation in Nicaragua by various means. The U.S. intelligence agency formed a special detachment, directed it several times to destroy oil storage facilities and pipelines of Nicaragua and deployed mines in many ports to blow up oil tankers. The two most destructive attacks were on the fuel reserves in Corinto and Benjamin Zeledon ports. Approximately 4 million gallons of gasoline, diesel oil and other fuels were destroyed, equivalent to about a week's worth of the country's consumption. The means of sabotage by the United States in Nicaragua was exactly the same as that of the Nord Stream pipeline explosion. In addition, in the 1970s the U.S. directed terrorists to destroy Chile's infrastructure including power plants and electrical substations, violently overthrew the democratically elected President Salvador Allende's regime, and plunged Chile into a long-term military dictatorship.
In recent years, the United States has turned its attention to the oil-producing country, Venezuela. In 2020, the United States ordered agents to launch terrorist attacks on Venezuela's Amuay refinery (one of the world's largest and is capable of processing up to 630,000 barrels per day of crude oil) and the 146,000-bpd El Palito refinery, in an attempt to cut off economic lifeline and eliminate the anti-American regime.
Past events have shown that the United States is accustomed to eliminating anti-American forces by destroying infrastructure. U.S. sabotage has caused irreparable damage to the target country, regardless of whether the ultimate goal can be achieved. And the United States usually "does not have to" pay for its actions.
The undersea warfare launched by the United States is still going on
Behind the US's wanton destruction of critical infrastructure is the support of high-level combat capabilities. In fact, the U.S. has a long history of research on undersea warfare, focusing on training professional military personnel, developing sophisticated underwater weapons and continuously upgrading combat systems. In 2016, the Washington Post reported that the U.S. Office of Naval Research (ONR) is seeking to "build the Eisenhower highway network on the seabeds in the seven oceans". Mathias Winter, head of the office, said the ultimate goal is to "have large-scale deployments of Unmanned underwater vehicles (UUVs) and build service stations underwater". The U.S. military is gradually implementing this vision. The UUV mentioned above is the "highlight" of the arms competition between the major powers in recent years. It can perform multiple tasks such as anti-submarine, seabed mapping, and frontier reconnaissance. It should be pointed out that few countries in the world have the ability to develop UUV, while the U.S. started earlier in this field and its technology is relatively mature. In January 2023 the U.S. Navy announced that it will soon begin the underwater testing of the first Orca XLUUV. The Orca is just one of several unmanned underwater vehicle projects underway by the Navy, other projects in development include the large submarine-launched UUV Snakehead, medium submarine-launched UUVs Razorback and Viperfish. The realization of the United States' vision will boost its penetration into the marine environment of various countries. In January 2023, Namibia announced that it had discovered in its waters a US saildrone used to gather data underwater. At the same time, the U.S. military places a high priority on the training of combat divers. In addition to the famous Navy SEALs, there is a very small Army community, mostly made up of special operators, that goes through the Combat Diver Qualification Course to become combat divers. Business Insider reported in detail on the training process in February 2022.
International oil economist and author John Foster said the pipeline sabotage has opened a Pandora's box of troubles and has endangered pipelines worldwide. It is clear who benefits. In the face of a complex and volatile international situation, critical infrastructure protection is more vital than ever. Underwater infrastructure is particularly attractive to attackers due to the difficulty of regulation and protection. The seabed internet cable between Henningsvær and Svolvær in Lofoten, Norway was broken on October 4, 2022, and the cause of the damage is still unknown. In this regard, the Spanish "Abésai" published an article saying that the recent sabotage of the Nord Stream gas pipelines seemed a powerful symbolic action that exposed the vulnerabilities of the West, while the 475 undersea cables currently in existence that are carrying more than 95% of the world's internet traffic are the overlooked Achilles' heel. Among them, the Euro-Atlantic area is the oldest undersea cable route and carries traffic between Europe and America with dozens of cables. Since a majority of the data is stored in data centers located in the United States, it can be said that the US is the main "owner" of transatlantic communications and has the ability to control submarine cables.
The connecting undersea cables [submarinecablemap.com]
The Nord Stream pipeline explosion was a "wake-up call" for Europe, which led many countries to scramble to improve security of highly vulnerable undersea pipelines and communications cables. NATO Secretary General Jens Stoltenberg announced on 15 February 2023 the creation of a Critical Undersea Infrastructure Coordination Cell at NATO Headquarters to protect critical underwater infrastructure, noting that further measures will be finalized at the next scheduled summit in Vilnius on 11-12 July 2023. The purpose of the United States to promote the collection of information on the underwater infrastructure of other countries in the name of infrastructure protection in multilateral frameworks such as NATO is extremely obvious.
Former U.S. Secretary of State Henry Kissinger famously stated: "To be an enemy of America can be dangerous, but to be a friend is fatal." After the war was dragged into endless combat mode by the U.S., no place or asset in the world is safe anymore. Chaos will ensue.
High-Altitude Espionage (Spy Balloon) and India's National Security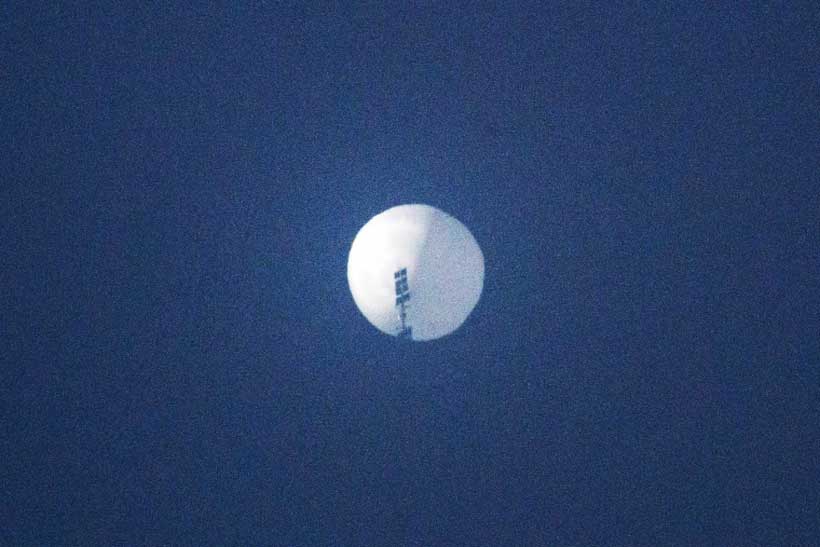 Throughout the nineteenth century, balloons were a vital tool for obtaining intelligence. Since then, their value has drastically decreased. In order to spy on the Soviet Union in the 1950s, the United States utilised high-altitude balloons (that the Soviets complained about and subsequently shot them down). The U-2 high-altitude reconnaissance plane, (which was also shot down) and the Corona reconnaissance satellites, (the first of many generations of spy satellites) that many nations utilise today, succeeded in replacing balloons. Now that a Chinese balloon has flown above the United States, serious worries are being expressed.
During the first two weeks of February, the Chinese spy balloon saga that concerned the United States, Canada, and rest of the world seemed to have come to an end. The four balloons, or "high-altitude objects," as they were officially referred to, were shot down by American fighter aircraft.
Similar to airships, surveillance balloons are equipped with sensors, cameras, or communication equipment to track and gather information. The spy balloons can either be anchored to the ground or can float at a great height, giving them the ability to take extensive pictures of their surroundings. Safety and monitoring, process sensing, climatology, and disaster response are all possible uses for the collected data.
Among the many uses of balloon surveillance equipment by spies are the following: ‍
SIGINT: The intelligence community can use communication signals, such as voice and data transmissions, to intercept and analyse signals intelligence (SIGINT), which enables the collection of information on foreign governments, military forces, and other organisations. SIGINT is typically collected using balloons fitted with specialised sensors and equipment.
GEOINT: Spy Balloons collect geospatial information (GEOINT) in order to create detailed maps and photographs of the ground and track changes over time.
HUMINT: Balloons can be used to acquire human intelligence (HUMINT) to keep an eye on people, groups, and activities on the ground.
ELINT: Balloons enable the intelligence community to intercept and analyse signals from foreign military and other electronic equipment to learn more about their capabilities and intentions. This is known as electronic intelligence (ELINT).
Balloons were employed during the Cold War for psychological operations, or PSYOP, to drop pamphlets or books. In the 1950s, the CIA (Central Intelligence Agency) deployed millions of hot air balloons off West Germany's coast to drift through the Iron Wall with their prized cargo, George Orwell's book Animal Farm (1945).
The usage of balloons for espionage operations and surveillance is not hidden from the world. Today, China adopted the earlier existing technology of balloons in its advanced version to fulfil its own intelligence needs. According to sources, US intelligence authorities think the recently discovered Chinese spy balloon is part of a vast surveillance operation managed by the Chinese military.
Such practices of China and the balloon system leaves an important question on India's national security. A similar balloon like the one in America was sighted in January 2022 over the Andaman Nicobar tri-service command by the Indian forces last year. "But soon it flew off. These advances sparked conversations about some rethinking of the tactics to counter emerging dangers like spy balloons, " said by former DG of DRDO. Even if such a balloon isn't armed, it can gather private information about vital infrastructure, such as the activities of the armed troops near the border, in the islands, or anywhere else on the mainland, and test India's capacity to recognise aerial surveillance gadgets.
China's stance on the balloons were that it was a weather balloons, however the high resolution cameras could serve for the purpose of stationary Surveillance. Spy balloons, however, are difficult to shoot down. Elevated targets are inaccessible to anti-aircraft guns that are mounted on the ground. The fired bullets from the ground may cause casualties or injuries. Only a small number of fighter jets have the ability to launch an air-to-air missile from a height of 20 km which could quite expensive. Spy Balloons might make it easier for China's military to collect electromagnetic emissions that reveal a weapon system's capabilities when compared to using sophisticated satellite systems positioned at higher altitudes.
India has to improve its intelligence and counterintelligence capabilities in light of the latest incident. Sino-Indian ties are already fraught with uncertainty, so failing to recognise and address new dangers, especially those in the grey area, would have serious consequences. New Delhi needs to improve its technological proficiency and work with nations that share its interests.
Data collection today has become a very important part of a state's strategies. Being unaware of such actions in its own backyard would have negative effects on India, given the tensions between the two countries. Although, advancement of the technology has led to blurring of the geographical border lines India needs to be rigorously vigilant to such espionage attempts especially near its borders and critical infrastructure.