WEF Report: New Targets Required for Economic Recovery
Reducing inequality and improving social mobility, identifying new forms of growth, and focusing on new measures of economic performance are among the biggest challenges facing the global economy as countries emerge from lockdown. Current unemployment figures are likely a better barometer of economic health than financial market valuations, and the deglobalization of supply chains may force emerging markets to reconsider growth models. These are some of the findings of the World Economic Forum's Chief Economists Outlook, published today.
The latest edition of the Forum's Chief Economists Outlook is the outcome of consultations with leading chief economists from across the public and private sectors. The report outlines the current global economic outlook and lays out the priorities for a recovery agenda that is fair, inclusive and sustainable.
With much of the recent discourse focused on trying to predict whether the economic recovery will be V-shaped, U-shaped or L-shaped, it is increasingly clear that targeting a recovery in terms of GDP growth alone will not be enough to achieve the economic and societal transformation that is needed. Beyond GDP and its distribution, the report suggests that international convergence on a new dashboard of economic performance is needed that also targets different dimensions of national wealth as proxies for resilience and access to economic opportunity.
"Recent events have brought about a long overdue conversation about future growth. As we emerge from the crisis, the quality and direction of economic growth must take primacy over its speed. In this new paradigm, we need metrics beyond GDP and an updated policy toolkit to ensure that future growth is inclusive and sustainable, and provides opportunity for all," said Saadia Zahidi, Managing Director, World Economic Forum.
The report argues that inequality, which the crisis has aggravated, must urgently be addressed through an adaptation of tax systems, building on pre-crisis efforts by the international community and national governments to reform tax architectures. Growing inequality had brought a number of tax instruments, such as wealth taxes and higher marginal income taxes, back into the public discourse. The pandemic provides an excellent opportunity to introduce far-reaching systemic change that will stop inequality from spiralling further out of control and focus on measures that enhance social mobility.
With soaring debt-to-GDP ratios, governments have difficult decisions to make on how these debts will be paid off and by whom, given the deeply uneven spread of the pandemic's impact. Correctly calibrating this burden-sharing presents a tremendous opportunity for governments to regain the trust of citizens, many of whom have seen their chances of advancing economically dwindle for many years.
Chief economists expect the crisis to affect two important drivers of inclusive long-term economic progress: innovation and global integration. The economic contraction will impact levels of investment into R&D at a time when it's needed more than ever to tackle climate change and expand opportunity for all. As multinational companies may deglobalize and repatriate parts of their value chain, the crisis could result in long-term damage to ties between high- and low-income countries.
Given the scale of the crisis, governments need to go beyond the typical toolbox of interventions to reshape entire sectors and co-create new markets, both as regulators and investors. These new frontier markets range from green energy, ecotourism and the circular economy, to health, education, training and the care economy. Views are sharply divided, however, over the role of governments in the innovation process. On structural change within economies, the chief economists think government support in the current phase of the crisis should be targeted more towards the growth sectors of the future rather than protecting all jobs.
The report also examines the stark contrast between real economic indicators and US equity market expectations for the medium-term outlook. The optimism of markets seems to be based on positive data on retail sales and industrial production, an expectation that the health crisis will be contained in 2020, and the extraordinary monetary stimulus being provided by central banks. However, this optimism may be built on shaky ground if the pandemic drags on and earnings are secured by reductions in workforces and investments, which could lead to reduced employment, innovation and consumer spending in 2021.
MDBs' Annual Climate Finance Passes $61 Billion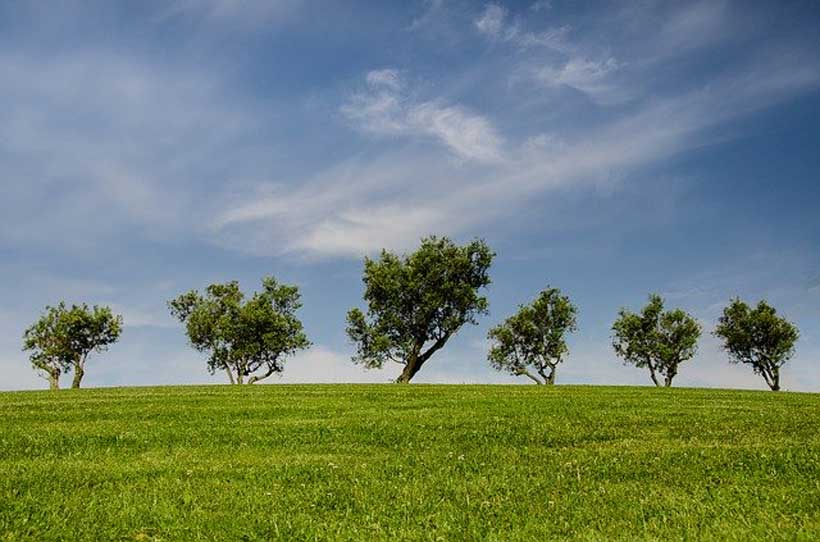 Climate financing by seven of the world's largest multilateral development banks (MDBs) totaled $61.6 billion in 2019, with $41.5 billion (67%) in low- and middle-income economies, according to the 2019 Joint Report on Multilateral Development Banks' Climate Finance.
In addition to its traditional focus on low- and middle-income countries, the 2019 report expands the scope of reporting for the first time to all countries of operations.
Some $46.6 billion, or 76% of total financing for the year, was devoted to climate change mitigation investments that aim to reduce harmful greenhouse gas emissions and slow down global warming.
The remaining $15 billion, or 24%, was invested in adaptation efforts to help countries build resilience to the mounting impacts of climate change, including worsening droughts and more extreme weather events from extreme flooding to rising sea levels.
The report combines data from the Asian Development Bank (ADB), the African Development Bank, the European Bank for Reconstruction and Development, the European Investment Bank, the Inter-American Development Bank Group, the World Bank Group and—for the first time—the Islamic Development Bank, which joined the working group in October 2017. In 2019, the Asian Infrastructure Investment Bank also joined MDB working groups, and its data is presented separately in the report.
Additional climate funds channeled through MDBs—such as from the Climate Investment Funds, the Global Environment Facility Trust Fund, the Global Energy Efficiency and Renewable Energy Fund, the European Union's Funds for Climate Action, and the Green Climate Fund—also play an important role in boosting MDB climate financing. In 2019, the MDBs reported a further $102.7 billion in net climate cofinancing from public and private sources. This raised the total climate activity financed by MDBs in 2019 to $164.3 billion.
"The growing flow of MDB climate finance shows our joint resolve to take on climate change and, in the face of the coronavirus disease (COVID-19) pandemic, it is more important than ever to 'build back better' in a low carbon and climate resilient way," said the Director General of ADB's Sustainable Development and Climate Change Department Woochong Um. "The report shows that climate finance provided by and through the MDBs is providing increasing support for these needed transitions."
In 2019, ADB committed almost $7.1 billion in climate finance (more than $5.5 billion for mitigation and $1.5 billion for adaptation). This included $705 million from external resources, including multilateral climate funds. Further, ADB mobilized $8.8 billion of climate cofinancing.
The report shows that the MDBs are on track to deliver on their increased climate finance commitments. In 2019, the MDBs committed their global annual climate financing to reach $65 billion by 2025—with $50 billion for low- and middle-income countries—and that MDB adaptation finance would double to $18 billion by 2025. The MDBs have reported on climate finance since 2011, based on a jointly developed methodology for climate finance tracking.
The 2019 Joint Report on Multilateral Development Banks' Climate Finance is published in the midst of the COVID-19 pandemic, which has caused significant social and economic disruption, temporarily reducing global carbon emissions to 2006 levels.
Public Transport Can Bounce Back from COVID-19 with New and Green Technology
Public transport must adapt to a "new normal" in the wake of the coronavirus disease (COVID-19) pandemic and adopt technologies that will render it more green and resilient to future disasters, according to a new report by the Asian Development Bank (ADB).
The report, Guidance Note on COVID-19 and Transport in Asia and the Pacific, details the profound impact of the pandemic on transport, as swift lockdowns forced millions this year to work from home overnight, schools to shift to e-learning, and consumers to flock to online shopping and food delivery.
While public transit may have been previously perceived as a mostly green, efficient, and affordable mode of travel, initial trends in cities that have re-opened have indicated that public transit is still considered to be relatively unsafe and is not bouncing back as quickly as the use of private vehicles, cycling, and walking.
"The two key challenges ahead are addressing capacity on public transport to maintain safe distancing requirements, and how best to regain public confidence to return to public transport," said Bambang Susantono, ADB Vice-President for Knowledge Management and Sustainable Development. "In the short term, more effort is needed to reassure public transport users of safety and demonstrate clean and safe public transport. In the longer term, technological advances, big data, artificial intelligence, digitalization, automation, renewables and electric power can potentially offer fresh innovations to tackle changing needs, giving rise to smarter cities."
While drastic lockdown measures around the world have brought world economies to their knees, satellites have recorded data on how the concentrations of CO2 and air pollutants have fallen drastically, bringing clear blue skies to many cities.
But as cities have reopened, traffic levels have increased. For example, Beijing traffic levels, by early April 2020, exceeded the same period in 2019. If this trend is seen on a wide scale, it could set back decades of effort in promoting sustainable development and more efficient means of urban mobility.
The report says there is a short window of opportunity for cities to promote the adoption of low-carbon alternatives to lock-in the improved air quality conditions gained during the peak of the pandemic lockdown. Public transport can play an important role through more active promotion of clean vehicles, provision of quality travel alternatives in public transport, and a better environment for non-motorized modes such as walking and cycling to enhance overall health and wellbeing.
The confidence of passengers on public transport should be restored through protective measures such as cleaning, thermal scanning, tracking and face covering, the report says. Further study to explore how protective and preventive measures can be stepped up to allow relaxation of safe distancing requirements would help mitigate capacity challenges. A possible future trend may be consolidation of services and rationalization of routes to better serve the emerging travel demand patterns and practices.
As countries enter the "recovery" phase, further preventive and precautionary operating measures and advanced technology should be implemented to enable contactless processes and facilitate an agile response. Demand management measures can facilitate crowd control in public transport systems and airports. As a complementary measure, non-motorized transport capacity could be expanded to absorb spillover demand from public transport.
Since mass public transport is the lifeblood of most economies, government policies and financial support are essential during this period, to enable public transport operators to stay viable and continue to support the movement of passengers and goods in a sustainable way.
For ADB, which committed last year $7 billion to the transport sector, behavioral trends linked to COVID-19 may require a review of the short-term viability of passenger transport and operational performance to meet changing demand for public transit systems. "Regardless of the COVID-19 pandemic it is clear that developing Asia will continue to have a large need for additional transport infrastructure and services," the report concludes. "It would take several years before the projects currently in the pipeline would be operational and much can happen during these years."
Zero emission economy will lead to 15 million new jobs by 2030 in Latin America and Caribbean
In a new groundbreaking study , the Inter-American Development Bank (IDB) and the International Labour Organization (ILO) show that the transition to a net-zero emission economy could create 15 million net new jobs in Latin America and the Caribbean by 2030. To support a sustainable recovery from the COVID-19 pandemic , the region urgently needs to create decent jobs and build a more sustainable and inclusive future.

The report finds that the transition to a net-zero carbon economy would end 7.5 million jobs in fossil fuel electricity, fossil fuel extraction, and animal-based food production. However, these lost jobs are more than compensated for new employment opportunities: 22.5 million jobs are created in agriculture and plant-based food production, renewable electricity, forestry, construction, and manufacturing.

The report is also the first of its kind to highlight how shifting to healthier and more sustainable diets, which reduce meat and dairy consumption while increasing plant-based foods, would create jobs and reduce pressure on the region's unique biodiversity. With this shift, LAC's agri-food sector could expand the creation of 19 million full-time equivalent jobs despite 4.3 million fewer jobs in livestock, poultry, dairy and fishing.

Moreover, the report offers a blueprint on how countries can create decent jobs and transition to net-zero emissions. This includes policies facilitating the reallocation of workers, advance decent work in rural areas, offer new business models, enhance social protection and support to displaced, enterprises, communities and workers.

Social dialogue between the private sector, trade unions, and governments is essential to design long-term strategies to achieve net-zero emissions, which creates jobs, helps to reduce inequality and delivers on the Sustainable Development Goals .