COVID-19 highlights need for renewed, inclusive multilateralism
António Guterres was speaking on Friday, during the High-Level Segment of the UN Economic and Social Council (ECOSOC) session, to review progress towards achieving sustainable development for all by 2030.
"This is the moment for the international community to heed the current wake-up call, and move ahead with a collective response in unity and solidarity", he said.
Renewed and inclusive multilateralism
The pandemic has underscored the need for a strengthened and renewed multilateralism, the Secretary-General told the virtual gathering.
"A multilateralism built on trust, that is based on international law and is geared towards the overarching goals of peace and security, human rights and sustainable development", he said.
This renewed multilateralism needs to be inclusive by drawing on the contributions of civil society, business, academia and other sectors, he continued. The UN and its agencies, along with international financial institutions and regional organizations, must also work together more effectively.
Critical role for ECOSOC 'mothership'
Mr. Guterres highlighted the role ECOSOC can play in revitalizing global cooperation, describing it as the UN's "mothership for sustainable, inclusive development".
The Council is one of the six main bodies of the UN and serves as the central platform for reflection, debate and innovative thinking on this issue.
"But I believe Member States can empower the Council to evolve and change with the times", the Secretary-General added.
"At this pivotal moment, with COVID-19 still spreading, geopolitical tensions rising, and the cry for racial justice, social justice and climate justice ever more urgent, we have a responsibility to respond to the anxieties, fears and hopes of the people we serve", he said.
"A revitalized ECOSOC at the heart of a networked, inclusive and effective multilateralism can help us to do so."
The power of working together
This year's High-Level Political Forum which closed on Thursday, charting progress so far towards realizing the ambitious 2030 Agenda, has highlighted how recovery from the pandemic must lead to a more just, inclusive and sustainable world, according to the Council's President, Mona Juul.
The two weeks of discussions revealed how COVID-19 has affected people everywhere, with impacts that will be felt for some time.
Countries explained how the crisis is compounding the obstacles they already face as they work to eradicate poverty, eliminate inequality and combat climate change.
"This current reality can be disheartening, but it is precisely the kind of global challenge for which the United Nations was founded", said Ms. Juul.
"As we celebrate the 75th anniversary of our organisation this year, we are reminded once again, never to take progress for granted. Let this be our call to action. Even in troubling times, there remains great hope in the power of working together. This is the very spirit of multilateralism."
A need for systemic change
The pandemic has also lead to mobilization at the local and national levels, said the head of the UN's Department of Economic and Social Affairs (DESA), reflecting on the discussions.
"The COVID-19 pandemic has highlighted the need for more resilient public health and emergency response systems, particularly in developing countries", said Liu Zhenmin.
"It requires a response that looks not only at the short term and emergency measures. But, one that also addresses the deep systemic change and structural policies needed to reach the SDGs."
Stamps for solidarity
Prior to officially concluding the Forum, Ms. Juul, the ECOSOC President, unveiled new UN stamps which pay tribute to frontline workers in the pandemic.
Proceeds from an added surcharge will go directly to the COVID-19 Solidarity Response Fund to support the World Health Organization (WHO) and partners.
Saint Lucia Builds Investment Reference Guide to Boost Sustainable Development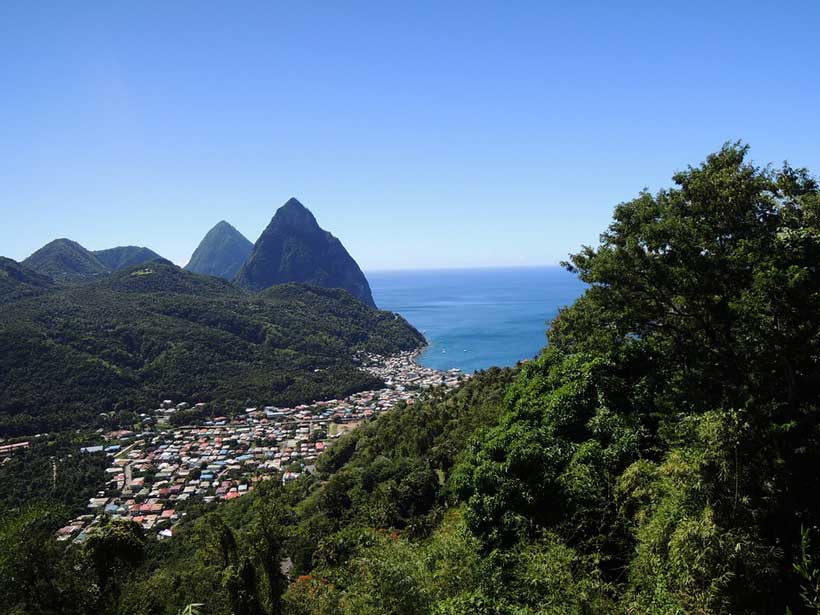 In partnership with the Government of Saint Lucia, the World Economic Forum is launching the Country Financing Roadmap for the SDGs. It aims to help Saint Lucia unlock sources of funding, remove investment bottlenecks and develop a more coordinated approach for financing projects that are environmentally friendly or can help people develop new skills.
The Country Financing Roadmap for Saint Lucia provides an overview of priority initiatives for leaders to assess and action project work – potentially saving money and helping to identify synergies across funding areas.
For example, the initiative brought together reskilling programmes with $12 million in total budget that can support the country's economic recovery efforts – potentially supercharging efforts. These include a collaboration between the European Commission and Forte, to help 500–600 people develop skills related to hospitality, digital skills and green or blue economy by the end of 2022, at no upfront cost to the government.
Another project, the Caribbean Climate-Smart Fund initiative by the Rocky Mountain Institute (RMI) and Lion's Head Global Partners (LHGP), is working towards mobilising both private and below market rate capital to finance a $80 million project pipeline dedicated to renewable energy in Saint Lucia.
"Finding viable solutions in the short, medium and long term to the myriad challenges that plague small island developing states (SIDS) like Saint Lucia is critical to safeguarding and putting the needs of our people first while achieving meaningful post-COVID socioeconomic recovery and implementing the Sustainable Development Goals," said Wayne Girard, Minister in the Ministry of Finance, Economic Development and the Youth Economy, Government of Saint Lucia. "The CFR not only presents Saint Lucia with actionable options to unlock some of the financing and investment bottlenecks that limit sustainable development, it also presents a useful mechanism for replication across other SIDS in the Caribbean region. Saint Lucia is committed to continuing its work with the Sustainable Development Investment Partnership (SDIP), to advance a regional approach to driving our collective capacities to build back better."
"Saint Lucia has demonstrated its commitment to meeting the SDGs by embarking on several important initiatives, with some of the most important focusing on financing targets," said Sean de Cleene, Member of the Executive Committee of the World Economic Forum. "We hope that this CFR initiative will create opportunities for Saint Lucia and other countries to fast track similar impact projects."
The CFR is a country-led initiative in collaboration with the Sustainable Development Investment Partnership (SDIP) and a joint initiative of the World Economic Forum and the Organisation for Economic Co-operation and Development (OECD). Its goal is drive economic recovery and achieve the Sustainable Development Goals by presenting viable solutions that address barriers to investment and attract greater sources of capital.
As a small island nation, Saint Lucia is vulnerable to economic shifts and continues to expand recovery efforts due to the consequences of the COVID-19 pandemic, which pushed the country to an 86.5% debt-to-GDP ratio for 2020. In 2019, tourism accounted for 80% of the nation's labour market which faced a reduction in jobs from 63,400 in 2019 to 41,600 in 2020 as a result of the crisis, according to the World Travel and Tourism Council. Barriers to sustainable growth also hinge on the population's dependence on fossil fuels which, through a successful transition to renewable energy, could increase self-sufficiency, equity, and environmental sustainability.
Alongside the CFR, the government in collaboration with the United Nations Office for Project Services (UNOPS) and the University of Oxford launched the Saint Lucia National Infrastructure Financing Strategy developed using the Sustainable Infrastructure Financing Tool (SIFT), which complements the CFR and further explores the opportunities for sustainable infrastructure financing in the country.
The Sustainable Development Investment Partnership plans to continue its support to the Government of Saint Lucia and regional organisations in hosting a series of discussions on reskilling and renewable energy solutions with over the next six months.
Energy Efficiency Hub launched to boost cooperation on world's 'first fuel'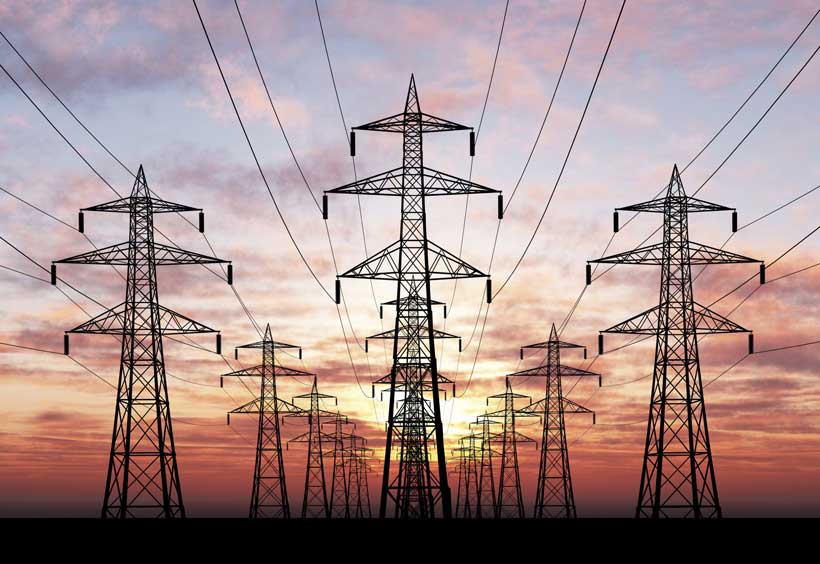 The Energy Efficiency Hub – a global platform for collaboration aimed at delivering the social, economic and environmental benefits of more efficient use of energy – was launched on 1 December at an event hosted at the International Energy Agency in Paris.
The Hub's initial 16 members are Argentina, Australia, Brazil, Canada, China, Denmark, the European Commission, France, Germany, Japan, Korea, Luxembourg, Russia, Saudi Arabia, the United Kingdom and the United States.
The Hub aims to facilitate government-to-government exchanges on efficiency policy, regulation and implementation, focusing on topics relevant to real-world challenges faced by its members. The launch event showcased digitalisation, efficient equipment and appliance deployment, best energy efficiency technologies, and energy management best practices as areas of collaboration.
"Hub Members span the globe, from East to West and from North to South, together accounting for over 60% of energy use and carbon dioxide emissions," said Ulrich Benterbusch, Deputy Director General of the German Federal Ministry of Economic Affairs and Energy, who will serve as Chair of the Hub's Steering Committee.
"In fact, each Member has significant accomplishments in energy efficiency and understands how urgent it is to work together on it," he added. "Meeting global challenges requires all countries to do better, and – working in concert with other international organisations – the Hub will strive to share its work more broadly and to learn from others."
The Hub's launch follows the previous week's release of Energy Efficiency 2021, the IEA's annual market report on the subject, which showed that while global energy efficiency improvements are recovering to their pre-pandemic pace, they are still far short of what is needed to reach net zero emissions by 2050.
"I consider energy efficiency to be the very 'first fuel' because it is crucial to address climate change and make our energy supplies more secure while also leaving money in our pockets," said Fatih Birol, the IEA Executive Director. "I am very pleased to see countries coming together as part of the Energy Efficiency Hub to accelerate efforts in this critical area."
"Being based at the IEA will enable the Hub to cooperate effectively with IEA experts and the other key initiatives and activities we host, including the Clean Energy Ministerial," said Dr Birol. "The launch of the Hub is a clear and encouraging signal that momentum is building behind greater energy efficiency action worldwide."
Brian Motherway, Head of Energy Efficiency at the IEA, said: "Governments need to work much harder if they are to deliver the full potential of energy efficiency and get their energy systems onto a pathway towards net zero. The Hub is an important instrument for countries to learn from each other and work together to strengthen their efficiency policies."
Violence in Cameroon, impacting over 700,000 children shut out of school
Over 700,000 children have been impacted by school closures due to often brutal violence in Cameroon, according to an analysis released by the UN humanitarian arm, OCHA, on Thursday.
Two out of three schools are closed in the North-West and South-West regions of the country. On 24 November, four children and one teacher were killed in an attack in Ekondo Titi, in the South-West.
Lockdown
A recent lockdown imposed by a non-State armed group, from 15 September to 2 October, limited access to basic services including health and education.
During the period, OCHA reported a series of attacks in the North-West.
Eight students were kidnapped, and a girl's fingers were chopped off after she tried to attend school. Five public school principals were also kidnapped, including one who was then killed.
All schools and community learning spaces were closed, except for some schools in a few urban areas which operated at less than 60 per cent capacity.
The lockdown and insecurity also forced UN agencies and aid organisations to temporarily suspend the delivery of aid. During that time, about 200,000 people did not receive food.
Multiple crisis
Nine out of ten regions of the country continue to be impacted by one of three humanitarian crises: the crisis in the North-West and South-West, conflict in the Far North, and a refugee crisis, with people fleeing the Central African Republic.
Because of these combined crises, over one million children need urgent education support.
To answer some of these needs, Education Cannot Wait (ECW), the UN global fund for education in emergencies and crises, is working closely with UN agencies, the Norwegian Refugee Council and other civil society partners.
ECW is contributing $25 million over three years and calling for other donors to fill the gap, which is estimated at $50 million.
When fully funded, the programme will provide approximately 250,000 children and adolescents with access to safe and protective learning environments in the most-affected areas.
Visit
Just this week, the Secretary-General of the Norwegian Refugee Council, Jan Egeland, and the Director of Education Cannot Wait, Yasmine Sherif, had a joint visit to the country.
In a statement, Ms. Sherif said the situation "is among the most complex humanitarian crises in the world today."
"Children and youth are having to flee their homes and schools, are threatened with violence and kidnapping, and being forced into early childhood marriage and recruited into armed groups," Ms. Sherif recalled.
Jan Egeland argued that "putting a schoolbag on your back shouldn't make you a target", but unfortunately children in Cameroon "risk their lives every day just showing up for school."
"Cameroon's education mega-emergency needs international attention, not deadly silence by the outside world," Mr. Egeland declared.