Climate-friendly cooling could cut years of greenhouse gas emissions and save trillions of dollars
Coordinated international action on energy-efficient, climate-friendly cooling could avoid as much as 460 billion tonnes of greenhouse gas emissions – roughly equal to eight years of global emissions at 2018 levels – over the next four decades, according to the Cooling Emissions and Policy Synthesis Report from the United Nations Environment Programme (UNEP) and the International Energy Agency (IEA).
Reductions of between 210 and 460 billion tonnes of carbon dioxide (CO2) equivalent emissions can be delivered over the next four decades through actions to improve the cooling industry's energy efficiency together with the transition to climate-friendly refrigerants, according to the report.
The report says countries can institutionalise many of these actions by integrating them into their implementation of the Kigali Amendment to the Montreal Protocol. Signatories to the Kigali Amendment have agreed to reduce the production and use of climate-warming refrigerant gases known as hydrofluorocarbons (HFCs), which has the potential to avoid as much as 0.4°C of global warming by 2100 through this step alone.
Nations must deliver massive cuts in their greenhouse gas emissions to get on track to limit global temperature rise this century to 1.5°C. This is critical to minimising the disastrous impacts of climate change. As nations invest in Covid-19 recovery, they have an opportunity to use their resources wisely to reduce climate change, protect nature and reduce risks of further pandemics. Efficient, climate-friendly cooling can help to achieve all of these goals," said Inger Andersen, UNEP Executive Director.
The report highlights the importance of cooling to maintaining healthy communities; fresh vaccines and food; a stable energy supply, and productive economies. The essential nature of cooling services is underlined by the Covid-19 pandemic, as temperature-sensitive vaccines will require quick deployment around the globe; lockdowns forcing people to stay at home for long periods of time are a health concern in many hot countries.
However, increasing demand for cooling is contributing significantly to climate change. This is the result of the emissions of HFCs, CO2, and black carbon from the mostly fossil fuel-based energy that powers air conditioners and other cooling equipment.
"As governments roll out massive economic stimulus packages to deal with the economic and social impacts of the Covid-19 crisis, they have a unique opportunity to accelerate progress in efficient, climate-friendly cooling. Higher efficiency standards are one of the most effective tools governments have to meet energy and environmental objectives. By improving cooling efficiency, they can reduce the need for new power plants, cut emissions and save consumers money. This new report gives policy makers valuable insights to help them address the global cooling challenge," said Dr Fatih Birol, IEA Executive Director.
Worldwide, an estimated 3.6 billion cooling appliances are in use. The report says that if cooling is provided to everybody who needs it – and not just those who can afford it – this would require as many as 14 billion cooling appliances by 2050.
The IEA estimates that doubling the energy efficiency of air conditioning by 2050 would reduce the need for 1,300 gigawatts of additional electricity generation capacity to meet peak demand – the equivalent of all the coal-fired power generation capacity in China and India in 2018. Worldwide, doubling the energy efficiency of air conditioners could save up to USD 2.9 trillion by 2050 in reduced electricity generation, transmission and distribution costs alone.
Action on energy efficiency would bring many other benefits, such as increased access to life-saving cooling, improved air quality and reduced food loss and waste, the report says.
The report lays out the available policy options that can make cooling part of climate and sustainable development solutions, including:
International cooperation through universal ratification and implementation of the Kigali Amendment and initiatives such as the Cool Coalition and the Biarritz Pledge for Fast Action on Efficient Cooling;
National Cooling Action Plans that accelerate the transition to climate friendly cooling, and identify opportunities to incorporate efficient cooling into stronger Nationally Determined Contributions under the Paris Agreement;
Development and implementation of Minimum Energy Performance Standards and energy efficiency labelling to improve equipment efficiency;
Promotion of building codes and other considerations to reduce demand for refrigerant and mechanical cooling, including integration of district and community cooling into urban planning, improved building design, green roofs, and tree shading;
Campaigns to stop environmentally harmful product dumping to transform markets and avoid the burden of obsolete and inefficient cooling technologies;
Sustainable cold-chains to both reduce food loss – a major contributor to greenhouse gas emissions – and reduce emissions from cold chains.
The 48-page peer-reviewed report was authored by a range of experts under the guidance of a 15-member steering committee co-chaired by Nobel laureate Mario Molina, President, Centro Mario Molina, Mexico; and Durwood Zaelke, President, Institute for Governance & Sustainable Development, USA. The report is supported by the Kigali Cooling Efficiency Programme (K-CEP).
COVID-19 has reshaped last-mile logistics, with e-commerce deliveries rising 25% in 2020
COVID-19 has shifted the way people buy goods, accelerating the rise in online shopping and e-commerce deliveries. According to a new report from the World Economic Forum, this has led to a 25% rise in consumer e-commerce deliveries in 2020.
The new report, Pandemic, Parcels and Public Vaccination: Envisioning the Next Normal for the Last-Mile Ecosystem, explores changes seen over the last year which will greatly influence last mile deliveries in the future. For example, it's expected that 10%-20% of the recent increase in e-commerce deliveries will continue after the pandemic and the lifting of COVID-19 restrictions.
"Covid-19 shutdowns have completely reshaped how we live and of course this includes how and what we're buying," said Christoph Wolff, Head of Mobility, World Economic Forum. "Leaders must consider and respond to the effects COVID-19 has had on e-commerce deliveries and what impact these changes will have on their cities and communities."
Beyond rising demand, the past year has also seen a large shift to greener delivery options, with wider spread EV across the industry and more stringent carbon emission rules from cities expected to shape delivery networks in the near future.
Overall, the report finds six main structural changes to the delivery and logistics sector that are expected to last:
Six structural changes
The pandemic has caused an increase in last-mile deliveries that are likely to persist.
In 2020, business-to-consumer parcel deliveries have risen by about 25%. The report suggests that part of this increased demand will be durable, with at least 10%-20% of the growth remaining post-pandemic.
Consumers increasingly buy new types of products online and consider environmental and health impact when buying.
As consumers continue to buy a wider array of goods online, they are also becoming more ecologically aware. For example, 56% of millennials cite environmental protection as the reason for choosing alternatives to home delivery.
Decarbonization of last-mile deliveries has accelerated.
Companies and cities have ramped up commitments to make emission-free deliveries, while many pandemic-related economic stimulus packages, especially in the European Union and China, contain provisions to support green mobility and goods transport.
Faced with budget challenges and increased transport needs, cities steer last-mile transitions.
Many cities, like Seattle and Boston, have started to repurpose kerb space to designated delivery pick-up. Others, including Santa Monica and Amsterdam, are taking bold action on cleaner delivery with "zero-emission delivery zones" and electric vehicle charging infrastructure.
Proven technologies are fuelling the last-mile ecosystem revolution.
While disruptive new technologies, such as drones and delivery robots, will continue to emerge, the last-mile revolution is happening now as proven technologies scale up. The likes of parcel lockers and data sharing for load pooling are being adopted around the world as the costs of implementation decrease
New business models emerge to meet increased demand for sustainable delivery vehicles.
Certain logistics companies are now offering services to online retailers, which will help them identify the delivery routes most suited to make the immediate transition to electric delivery vehicles.
Last mile for vaccines
While ensuring equitable access to COVID-19 vaccines remains the most pressing issue in global vaccine distribution, effective last-mile delivery is another critical issue for countries. The key challenges are cold storage, second vaccine dose needs, and a disconnect between the vaccine and patient journey.
"Governments and logistics companies could think about teaming up with players who are experienced in managing very local, capillary demand and with integrating a large number of local retail outlets," says Anja Huber, Engagement Manager, McKinsey & Company. "Examples include large online retailers, eGrocery giants and technology platform players"
Potential solutions countries can implement for efficient vaccine delivery include real-time logistics planning, data integration, centralized management of delivery strategies at the national level and many more.
There are also early examples of countries that have handled this challenge particularly well. While there are many factors in vaccine distribution success, broadly speaking, countries with tight integration of healthcare and logistics stakeholders seem to show the highest national vaccination rates two months into 2021.
These include Israel, the UK and Chile outperforming other countries with more decentralized healthcare systems, like the US and Germany, which had slower initial vaccine rollouts.
Clearly, much still needs to be done to ensure developed countries overcome operational issues with vaccine delivery. However, mobility solutions should not overshadow an even larger ethical challenge in the differences of vaccine access between the global north and global south, which is a priority for greater equity.
Future of the last mile
The impact of COVID-19 on the last-mile delivery has accelerated existing trends across the sector, leading to six structural changes expected to shape the future of last mile deliveries.
These will be part of a broader urban mobility transition, driven by public policy and company actions. As cities and logistics leaders continue the sustainable urban delivery transition, close public-private coordination will be critical. Zero Emissions Urban Fleets (ZEUF) network, for example, provides a relevant dedicated stakeholder platform for this work.
Asian Ports Dominate Global Container Port Performance Index
Asian container ports are the most efficient in the world, dominating the Top 50 spots according to the new global Container Port Performance Index (CPPI) launched by the World Bank and IHS Markit. The report scored ports against different metrics, making the efficiency ranking comparable around the globe by assessing and standardizing for different ship sizes and container moves per call. The CPPI is intended to identify gaps and opportunities for improvement that will benefit stakeholders from shipping lines to national governments to consumers.
More than four-fifths of global merchandise trade by volume are carried by sea, and approximately 35 percent of total volumes and over 60 percent of commercial value is shipped in containers.
"The development of high-quality and efficient container port infrastructure is a key contributor to successful, export-led growth strategies both in developing and developed countries", said Martin Humphreys, Lead Transport Economist and Global Lead for Transport Connectivity and Regional Integration in the World Bank. "Efficient ports also ensure business continuity and improve the resilience of the maritime gateways as crucial nodes in the global logistical system."
"Inefficient port operations have a very direct impact on supplies across the country and their populations. During the COVID-19 pandemic we saw port delays causing shortages of essential goods and higher prices. Over the longer term such bottlenecks can mean slower economic growth, higher costs for importers and exporters and even resulting in less employment," added Turloch Mooney, Associate Director, Maritime and Trade at IHS Markit.

Regional disparities
East Asian ports dominate the CPPI, led by Yokohama in Japan ahead of King Abdullah Port in Saudi Arabia and Qingdao in China.Algeciras in Spain is the highest ranked European port, in 10th place. Colombo in Sri Lanka is the top-ranked port in South Asia at 17th place and Mexico's Lazaro Cardenas leads the Americas at 25th. Canada's Halifax is the only other North American port in the Top 50. Djibouti, in 61st place, is the top-ranked African port.
Key port performance metrics such as minutes per container move show large discrepancies in global port efficiency, with top performers such as Yokohama taking just 1.1 minutes on average to load or unload a container in a standard port call while the average for equivalent workloads in African ports is more than three times that at 3.6 minutes.
The Container Port Performance Index is based on total port hours per ship call, defined as the elapsed time between when a ship reaches a port to its departure from the berth having completed its cargo exchange. Greater or lesser workloads are accounted for by examining the underlying data within ten different call size ranges. Five distinct ship size groups are accounted for in the methodology given the potential for greater fuel and emissions savings on larger vessels.
Labour market disruption & COVID-19 support measures contribute to widespread falls in taxes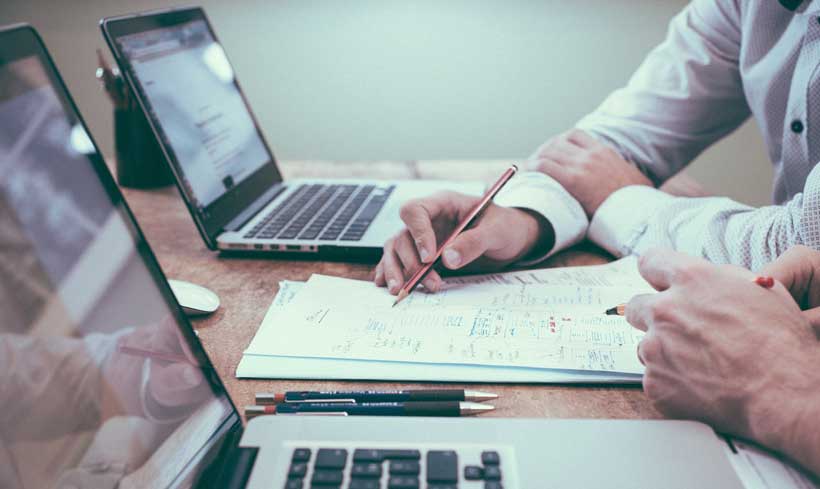 The COVID-19 crisis has resulted in the largest decrease in taxes on wages since the global financial crisis of 2008-09, according to a new OECD report.
Taxing Wages 2021 shows that declining household incomes coupled with tax reforms linked to the pandemic are driving widespread declines in effective taxes on wages across the OECD.
The report highlights record falls across the OECD during 2020 in the tax wedge – the total taxes on labour paid by both employees and employers, minus family benefits, as a percentage of the labour cost to the employer.
The tax wedge for a single worker at the average wage was 34.6% in 2020, a decrease of 0.39 percentage points from the previous year. This is a significant fall, but is smaller than the decreases seen in the global financial crisis – 0.48 percentage point in 2008, and 0.52 percentage points in 2009. The tax wedge increased in 7 of the 37 OECD countries over the 2019-20 period and fell in 29, mainly due to lower income taxes.
The drop in the tax wedge was even more significant for households with children, bringing tax rates on these family types to new lows. The average tax wedge for a one-earner couple at the average wage with children in 2020 was 24.4%, a decrease of 1.1 percentage points versus 2019. This is the largest fall and lowest level seen for this household type since the OECD started producing Taxing Wages in 2000.
Between 2019 and 2020, the tax wedge for this household type decreased in 31 countries, and rose in only 6. It decreased by more than 1 percentage point in 16 countries. The largest decreases were in Lithuania, the United States, Poland, Italy, Canada and Korea. The only increase over 1 percentage point was in New Zealand.
The gap between the OECD average tax wedge for the single average worker (34.6%) and the one-earner couple with children (24.4%) has widened by 0.7 percentage points since 2019, reflecting policy changes that provided additional support to families with children during the COVID-19 crisis.
The falls in country tax wedges for the single worker, the one-earner couple with two children, and the single parent resulted predominantly from changes in tax policy settings, although falling average wages also contributed in some countries. By contrast, increases in the tax wedge were almost all driven by rising average wages, offset only slightly by policy changes.
Of the ten countries where specific COVID-19 measures affected the indicators, support was primarily delivered through enhanced or one-off cash benefits, with a focus on supporting families with children.
The report shows that labour taxation continues to vary considerably across the OECD, with the tax wedge on the average single worker ranging from zero in Colombia to 51.5% in Belgium.