Mandela Prize awarded to Greek and Guinean rights activists
The 2020 Nelson Mandela Prize, which is awarded every five years and recognizes those who dedicate their lives to the service of humanity, will go this year to Marianna Vardinoyannis, of Greece, and Doctor Morissana Kouyaté, of Guinea, it was announced on Friday.
The President of the General Assembly, Tijjani Muhammad-Bande, made the announcement, and will recognize the laureates during a virtual ceremony on 20 July, in light of the COVID-19 pandemic. An in-person award ceremony will take place at a later date, at UN Headquarters in New York.
30 years fighting child cancer
Ms. Vardinoyannis is the founder and president of two foundations dedicated to children: the "Marianna V. Vardinoyannis Foundation" and "ELPIDA Friends' Association of Children with cancer."
She has been involved in the fight against child cancer for some 30 years and, thanks to her work, thousands of children have been cured. Notably, the ELPIDA association was instrumental in setting up the first bone marrow transplant unit in Greece, in 1999, and the country's first oncology hospital for children, in 2010.
Her foundation also supports programmes for the medical care of refugee children and other vulnerable social groups, human rights education, programmes, and the fight against human trafficking.
Ms. Vardinoyannis has been a UNESCO Goodwill Ambassador since 1999.
Ending Female Genital Mutilation
As Executive Director of the Inter-African Committee on Harmful Traditional Practices (IAC), Dr. Kouyaté is a leading figure in efforts to end violence against women in Africa, including Female Genital Mutilation (FGM). He has received several international humanitarian awards for his work.
Dr. Kouyaté created IAC in 1984 in Dakar, Senegal, at a time when FGM was a highly controversial and sensitive issue for discussion. The organization aims, through education, to change attitudes towards the practice, and allow all African women and children to fully enjoy their human rights, free from the consequences of FGM, and other harmful practices.
It is a partner organization with the UN reproductive rights agency (UNFPA), the World Health Organization (WHO), and UN childrens' agency (UNICEF).
On Friday, President of the UN General Assembly, Muhammad-Bande, warmly congratulated Mrs. Vardinoyannis and Dr. Kouyaté, and thanked the selection Committee for its hard work and dedication.
The Mandela Prize was established by a UN General Assembly resolution in June 2014, to recognize the achievements of those who dedicate their lives to the service of humanity, by promoting the purposes and principles of the United Nations, while honouring Nelson Mandela's life, and legacy of reconciliation, political transition, and social transformation.
The selection committee, chaired by the General Assembly President, receives nominations from a broad variety of sources including UN Member States, intergovernmental organizations and NGOs.
The Prize is one of the ways the UN commemorates the life and legacy of Nelson Mandela, the first democratically-elected President of South Africa, and a life-long rights activist who was instrumental in ending the racist apartheid era in the country. The 2020 Prize was awarded just ahead of Nelson Mandela International Day, held annually on 18 July.
ILO calls on Belarus President to respect workers' rights and freedoms amid protests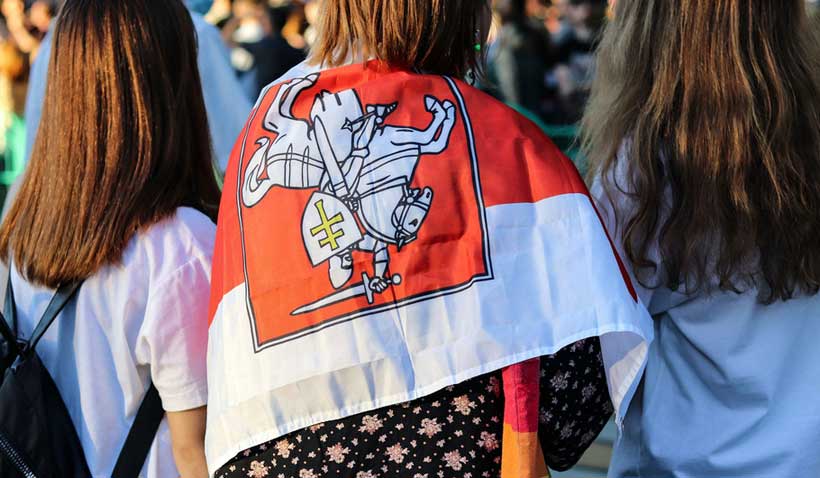 The Director-General of the International Labour Organization, Guy Ryder, has called on the President of Belarus, Alexander Lukashenko, to prevent human rights violations and "ensure full respect for workers' rights and freedoms" during the wave of protests that have swept the country in recent weeks.

In his letter to the Belarus President, Ryder urged President Lukashenko to release and drop charges against six trade unionists who have been detained by the authorities after participating in peaceful protests and industrial action.

He reminded the President that it is the responsibility of the Government to ensure a climate free from violence, threats or pressure against peacefully protesting workers and that any such allegations should be rapidly and independently investigated.
"I must urge you to do all in your power to prevent the occurrence of human rights violations and ensure full respect for workers' rights and freedoms," Ryder's letter said.

He expressed his deep concern at reports coming out of Belarus on the arrest, detention, imprisonment and mistreatment of workers' leaders.

'No one should be deprived of their freedom or be subject to penal sanctions for the mere fact of organizing or participating in a peaceful strike or protest,' Ryder wrote.

The letter recalls that the ILO has been working with the Belarus government, and the national workers' and employers' organizations, for 16 years, helping to address issues raised by an ILO Commission of Inquiry in 2004 which was set up following serious infringements of trade union rights and freedoms in the country.

Ryder notes that while there has been some progress on these issues, "the Commission's recommendations are far from being fully implemented."

The intervention by the ILO Director-General follows a request made by the International Trade Union Confederation (ITUC).
Switzerland: Draft anti-terrorism law sets 'dangerous precedent'
A proposed new anti-terrorism law in Switzerland could set a dangerous precedent for the suppression of political dissent worldwide, a group of five independent UN human rights experts warned on Friday.
The draft legislation, currently before the Swiss Parliament, expands the definition of terrorism and no longer requires the prospect of any crime at all, they said, in a plea for a last-minute reversal by legislators.
'Expansive' definition of terrorism
Citing international standards, the experts defined terrorism as the intimidation or coercion of populations or governments through violence that causes death or serious injury, or the taking of hostages.
Under the bill, "terrorist activity" may encompass even lawful acts aimed at influencing or modifying the constitutional order, such as legitimate activities of journalists, civil society and political activists.
"Expanding the definition of terrorism to any non-violent campaign involving the spreading of fear goes far beyond current Swiss domestic law and violates international standards", said the experts, all of whom were appointed by the UN Human Rights Council.
"This excessively expansive definition sets a dangerous precedent and risks serving as a model for authoritarian governments seeking to suppress political dissent including through torture and other cruel, inhuman or degrading treatment or punishment."
Other sections of the draft law have also raised concerns, such as those giving the federal police extensive authority to designate "potential terrorists" and to decide preventive measures against them.
Expertise declined
The rights experts had earlier written to the Swiss authorities, expressing their concerns about the incompatibility of the bill with human rights and international best practices in counter-terrorism. However, no changes were implemented.
"While we recognize the serious security risks posed by terrorism, we very much regret that the Swiss authorities have declined this opportunity to benefit from our technical assistance and expertise on how to combine effective preventive measures with respect for human rights", they said.
 The experts called on Swiss parliamentarians to keep in mind their country's traditionally strong commitment to human rights, urging them to reject a law which "is bound to become a serious stain on Switzerland's otherwise strong human rights legacy."
Burkina Faso: Over 535,000 children under five 'acutely' malnourished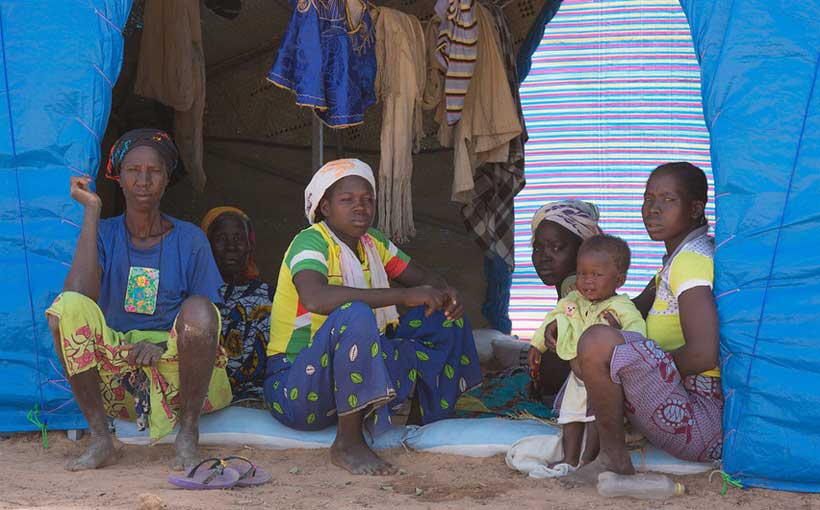 New data from UN Children's Fund (UNICEF) has revealed worsening nutritional situation for children in Burkina Faso, with more than 535,000 children under the age of five suffering from acute malnutrition – an unprecedented level.
Among them, some 156,500 children are "severely" malnourished, leaving them nine times more likely to die than well-nourished children, according to UNICEF.
"The aggravating factors causing the nutritional situation of children to deteriorate are primarily linked to the displacement of populations due to insecurity, reduced access to livelihoods and reduced access to health care and nutrition," said James Mugaju, UNICEF Deputy Representative in Burkina Faso.
"The coronavirus pandemic has had a brutal impact on households and their ability to provide for the basic needs of their children. Children are paying the highest price, facing a triple crisis: security, health and food," he added.
Burkina Faso, a landlocked country in west Africa, has over one million internally displaced persons – 60 per cent of whom are children, and 3.3 million suffer from acute food insecurity.
Worst affected regions
According to the survey, the town of Gorom-Gorom in the Sahel region and the Barsalogho site for internally displaced persons in the Centre-Nord region are worst affected, where children under five suffering from global acute malnutrition recorded 18.4 per cent and 16.1 per cent, respectively. The figures exceed the World Health Organization (WHO) emergency threshold of 15 per cent.
Equally alarming is the situation in Dori, Gorgadji, Bourzanga and Fada N'Gourma communes, all of which have a high prevalence of global acute malnutrition, ranging from 12.5 per cent to 13.6 per cent. Children in the Barsalogho, Kongoussi, Ouahigouya, Kaya and Matiacoali communes also have concerning prevalence rates of acute malnutrition, ranging from 8.6 per cent to 9.6 per cent.
Areas where children are particularly affected by acute malnutrition are also those with the highest number of acutely food-insecure families, said UNICEF, calling for intensified efforts to ensure the continuity of nutrition services to provide an integrated package of prevention and treatment of malnutrition to reach the children in urgent need.
"This is essential because good nutrition for children, from their first days and months, protects them from disease and infection, and helps them to recover when they fall ill," said Mr. Mugaju.
UNICEF response
UNICEF and its partners have stepped up their response. Community health workers have been mobilized to travel to the most remote areas to screen and treat malnourished children at the community level, where they also provide advice on the best feeding practices for infants and young children, including in emergency situations.
The UN agency is also supporting health authorities and is strengthening efforts to procure and deliver therapeutic foods, such as milk and ready-to-use therapeutic foods, to treat acute malnutrition. More than 52,600 cartons or about 737 tonnes of therapeutic food have been delivered to healthcare facilities and 51,685 children with severe acute malnutrition have been treated since January 2020.
UNICEF Deputy Representative James Mugaju highlighted the importance of working together to support children.
"Well-nourished girls and boys ensure good physical and cognitive development, which will give them equal opportunities to grow up fulfilled and reach their full potential," he said.