The voices coming from African countries as well as the Middle East in support of China often tend to be ignored. Furthermore, some small pieces of the larger puzzle of Chinese diplomacy are also often under looked, both by scholars and mainstream media. One such area is China's forum diplomacy with Africa, the Middle East, and Latin America. These forums could be seen as agencies for China not only to gather south-south solidarity but also to build political capital from non-western sources. Bloomberg quotedthese forums as China's fanfare. These forums are a new form of the Chinese approach to multilateralism. Chinese diplomacy has never followed a conventional pattern inside multilateral institutions, as bilateral relations are the main focus even within the realm of multilateral institutions. As Chris Alden and Ana Cristina Alvesargued "Regional forum diplomacy can be seen to be laying the foundation for a parallel international order, one in which Chinese interests hold sway." These forums held high importance in China's relationship with developing countries. In 2018, more countries were attending Xi Jinping's China Africa Summit, than the UN General Assembly that held a few weeks later. Especially, since 2006 Beijing Summit of forum on China-Africa Cooperation (FOCAC) also decided that political consultations between Chinese and African foreign ministers be held on the sidelines of UN General Assembly sessions held during the year after each Ministerial Conference. The feature has helped to create a bonding between these countries at the United Nations.
Another such forum is China-Arab States Co-operation Forum (CASCF), the ninth ministerial meeting of which was happened on July 6th virtually. ExtraordinaryChina-Africa Solidarity Summit under the auspices of FOCAC also happened a month earlier. Holding of these forums even under a tight period of China-bashing means Chinese pre-planed diplomacy is still on run.
CASCF is a formal dialogue initiative between China and the Arab League (AL) countries with 22 members. It was launched in a 2004 visit by then-President Hu Jintao to the Arab League headquarters in Egypt. Scholars like LinaBenabdallah has argued that CASCF tends to draw lower international attention than FOACAC, as it happened at ministerial level as contrary to the summit level of FOACAC.
The ninth ministerial conference of the China-Arab States Cooperation Forum (CASCF) took place via video link on July 6, co-chaired by China's State Councilor and Foreign Minister Wang Yi and Jordan's Minister of Foreign Affairs and Expatriates AymanSafadi. Both sides adopted the Amman Declaration and an action plan for the forum to deepen cooperation and ties between China and Arab states.
Along with other declarations such as common development, mutual benefit, and win-win results, strive to jointly build a China-Arab community with a shared future in the new era, and make contributions to promoting the building of a community with a shared future for mankind. The joint declaration also stated an interesting point that was to foster a "new type of international relations" featuring mutual respect, fairness, justice, and mutually beneficial cooperation.
Which saws Beijing's effort to draw out political capital from non-Western sources to counter the Western liberal international order.
China also promised to endorse reforms of the UN Security Council to increase the representativeness of developing countries including the Arab nations in the council.
Arab and African countries perpetually think underrepresented in West lead multilateral institutions. China seems to offer a "democratic platform'' which defies Western hegemony in multilateral institutions more particularly of the US. This gives China the leverage to indulge itself with these developing countries through the regional forums, which means more than just for economic engagement.
In the recent Amman declaration like most of the joint declaration between China and the Arab world, the Arab world voiced their support for the one-China principle and hence, opposes Taiwan's independence in any form and supports the National Security bill.
Arab League countries, along with some other African countries of FOCAC and other countries of developing world from Asia and Latin America such as Nepal, Pakistan, Myanmar, Cuba, Venezuela all together 53 countries have supported the National Security Law at the UN human rights council. Critics commented that only 27 "free" countries have criticized China over 53 "unfree or partially free" countries.
These are the same countries Ambassadors of which sent a joint letter to the President of the UN Human Rights Council and the UN High Commissioner for Human Rights, where they appreciated China's contribution to International Human rights cause in late 2019.
Extraordinary China-Africa Summit On Solidarity Against COVID-19 was also held on 17th June. The virtual summit was a joint initiative between the People's Republic of China, the Republic of South Africa in its capacity as the Chair of the African Union (AU), and the Republic of Senegal in its capacity as the Co-Chair of the Forum on China-Africa Cooperation (FOCAC). In his keynote President Xi stated that the summit is a concrete step to deliver the commitment that was made at the 2018 Beijing FOCAC Summit. China also promised to cancel the debt of relevant African countries in the form of interest-free government loans that are due to mature by the end of 2020 within the FOCAC framework. The next Forum for Cooperation between Africa and China will be held in 2021 in the Senegalese capital of Dakar.
FOCAC was established in the year 2000. Some Arab and African countries are members of both forums. These forums have a deep impact on China's diplomacy towards African countries as a whole and it also influences peace and security processes in North African countries. These forums also have their sub forums like in the year 2018; there was a call for China-Africa Peace and Security Forum and China-Africa Law Enforcement and Security Forum.
Even though it is been argued that these forums are China's effort to integrate with the Middle East for economic reasons, and the success of these forums has been questioned. As EmilianKavalski has argued regardless of these efforts, the conscious and constant manner of interaction with communities of states in the developing world does not necessarily guarantee success. Nevertheless, we cannot deny the effectiveness of these forums as components that challenges the Western idea of multilateralism and the comfort Middle Eastern and African governments perceive to share afore-mentioned platforms with China.
Sujit S Nair – Creating diplomatic ties between Europe and India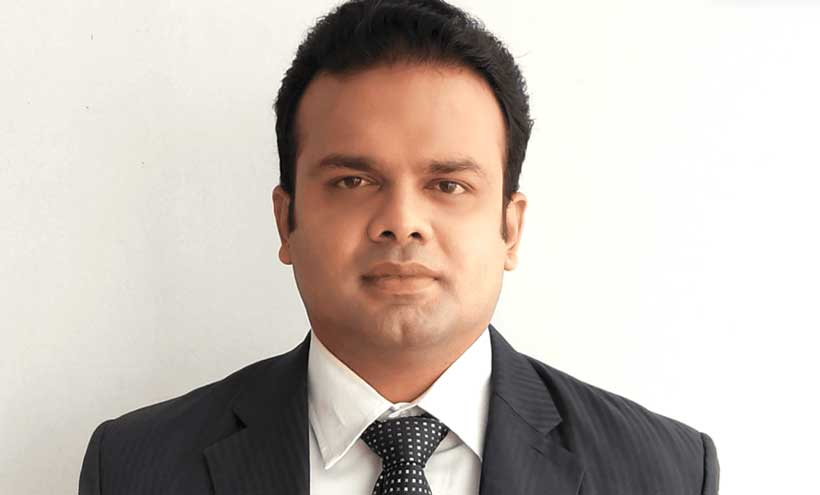 Sujit S Nair., FRSA, the Chairman of Europe India Centre for Business & Industry (EICBI), is an accomplished international trade and relations professional with expertise in the UK- India and EU India corridor. Over the past eleven years, he has organised 22 Major summits at British Parliament in London and 3 Major summits at European Parliament in Brussels to promote relations between India and the EU as well as between India and the UK, in addition to other activities like delegations' visits, virtual interactions etc.
Sujit is also an entrepreneur with interest in the beauty sector. Along with his wife, Lakshmi Menon, they run a social impact venture called Face Palette in Kerala, India, that uses Makeup as a tool to take women on a journey to employability and entrepreneurship, equipping them with a flexitime skillset like makeup artistry that helps them to balance their personal and professional commitments.
Please tell us more about your work at Europe India Centre for Business Industry.
Europe India Centre for Business and Industry (EICBI), managed by Sivaleen Foundation for Developed India, is an independent, multilateral organisation promoting trade and relationships in the UK India corridor and EU India corridor. EICBI was formed to make EU/ UK companies aware of the business opportunities in India and vice versa. EICBI hosts projects and international forums to promote specific business and geopolitical initiatives.
We create awareness and opportunities for our stakeholders through our physical summits, virtual events, an annual listing of EuropeIndia40 leaders and delegation visits of European MPs to India. This year 2022, celebrates 60 years of establishment of diplomatic relations between India and the European Union (EU), and EICBI has been organising a series of activities as part of the EUIndia60 Campaign.
What are some key industries where we are seeing Europe and India collaboration currently?
For EICBI, our European activities focus on promoting collaboration in the UK India corridor and EU India corridor.
In the UK India corridor, the top sectors of interest for UK companies were India's industrial, business services, technology, consumer retail and e-commerce. The top sectors of interest for Indian companies in the UK were food and drink, creative and media, environment, infrastructure and transportation, biotechnology and pharmaceutical.
In the EU India corridor, textiles, leather, pharma, sports goods, some agri products, handicrafts, and handlooms are some of the critical industries from India that have a significant presence in the EU. In the case of EU companies in India, key industries are in Automotives, Chemicals and Business Services Sector.
Tell us more about your work as an RSA Connector.
As the RSA connector based in India, I am a point of contact for fellows in India. I also scout for people doing great work in India and put forth their nominations for the RSA fellowship network.
How has being a part of RSA created value in your life?
I have been a fellow of the RSA for nearly a decade. Being an RSA fellow helps me be part of a diverse network of like-minded people and expand my work. Also, as part of my work, I meet many highly credible leaders and stakeholders in the EU India/ UK India corridor. The fellowship of the RSA helped to increase my credibility in this network.
How can the RSA Fellowship create value for people who are not based in the UK?
RSA fellows outside the UK must actively use the RSA social network to connect with other RSA fellows in their region. This will help to meet potential fellows and explore collaborations with them.
How do you envision India – UK partnership in the upcoming years with the change in Prime Ministerial Candidate in 2022?
India – UK partnership will continue to thrive irrespective of who will become the Prime Minister in 2022. India-UK relations are on a high trajectory, and there have been a series of discussions and interactions between political leaders, government officials and other stakeholders from the UK and India. There is also a strong political will to get the Free Trade Agreement signed in the next few months. UK PM Boris Johnson's strong support for signing FTA with India and his special friendship with Indian PM Narendra Modi did help in sorting out several issues between India and the UK. As the new PM might take a bit of time to get up to date with the issues, I assume that UK India FTA might be delayed by a few months, but I do not see any adverse changes to India UK partnership due to the change of the Prime Minister in the UK.
What are your plans for the future?
I hope to continue pursuing my work in promoting UK India and EU India relations in the foreseeable future. When compared to the EU India corridor, the UK India corridor has a greater number of stakeholders who are actively working in promoting relations between the regions. I believe that there is a lot more work to be done in connecting people and leveraging opportunities in these regions. As I also run a beauty venture with my wife, I hope to continue Face Palette's work in supporting more women in India to be financially independent.
Asad Lalljee on cultural diplomacy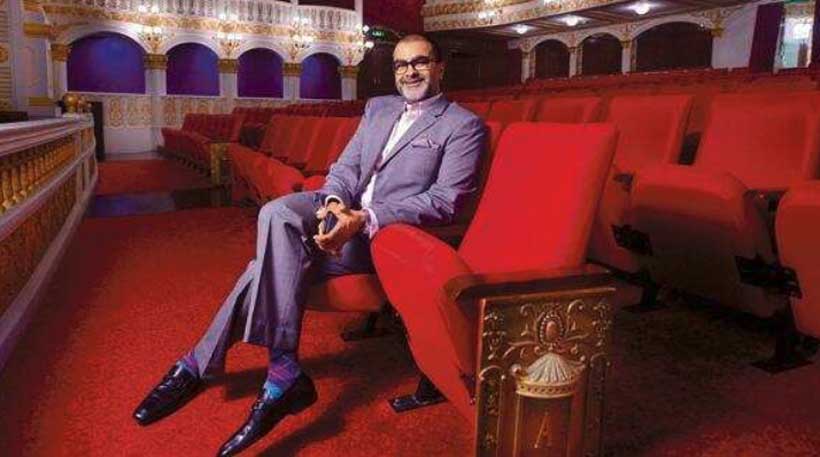 Asad Lalljee is SVP, Essar Group, CEO, Avid Learning and Curator, Royal Opera House, Mumbai. Prior to relocating to India, Asad worked for 14 years as one of the 'Mad Men' advertising executives on New York's Madison Avenue. He was with McCann-Erickson, and earlier with Hill Holiday, a subsidiary of advertising giant In 2018, he was inducted into the prestigious FICCI Art and Culture Committee. He has previously worked for companies like McCann-Erickson and Hill Holiday (IPG) in New York. He holds a B.A. Economics (St. Xavier's College) and an M.A. Global Marketing Communications (Emerson College, Boston).
What does your work at Avid Learning look like?
My tryst with Avid Learning was nothing less than a serendipitous one. After 14 years of working as a Mad Man in Madison Avenue when I came to Mumbai, I was introduced to Avid Learning. Since then, by imbibing a simple mantra that I lived by so far- Learning Never Stops- I took a modest year old continuing education program and started to create content and programs around the arts (Applied, Visual and performing).
Today Avid Learning has grown into one of Mumbai's leading public programming platforms and is firmly entrenched in the country's wider cultural ecosystem of which I am the CEO.
Over the years, under my aegis, AVID has gained a reputation for curating thought provoking, innovative and path-breaking content that is intellectually and creatively stimulating and engages with a variety of topical subjects and trends. Our thoughtfully curated and diverse events embrace the spirit of collaboration to bring together the best of Indian and international writers, artists, intellectuals, cultural experts, policymakers and industry leaders across Visual Art, Literature, Culture and Heritage, Education, Design & Technology and the Performing Arts through engaging and dynamic formats like panel discussions, workshops & master classes, roundtables, lecture demonstrations, festival platforms, symposiums & conferences, multidisciplinary performances and walkthroughs.
Tell us more about your role at the Royal Opera House?
In 2016, I was appointed as the curator of the newly restored Royal Opera House, Mumbai where my role consists ofcuration of eclectic and multidisciplinary programming. Today Royal Opera House has positioned itself as not just a spectacular location and heritage landmark, but more so as a proactive partner and catalyst in the propagation and revival of arts and culture in the city. Apart from the venue playing host to performances across several genres of music and theatre and presenting unique comedy and fashion shows on its grand stage, AVID has depersonalised the space by also bringing in Literature through book launches, Art through interdisciplinary performances, discussions, pop-ups and a robust arts initiative.
How did your experience at Ad agencies in New York create a base for your current work in India?
It is always believed that Advertising is just a form of Arts. After spending 14 years in Advertising at NYC and having worked with some of the biggest brands, I have learned that power to connect with target audiences lies in leveraging a multitude of creative tactics.
In the same way, at AVID I have continued to adapt the fundamentals of advertising, technology, brand elements and social media for my campaigns and create new forms of engagement touchpoints audiences. My aim is to make culture cool, accessible, inspirational to not just the few handful communities but for kids, for new voices for nascent talent from all borders.
What are some projects you see yourself working on for the rest of 2022?
In 2022, We will continue to curate a multiverse and hybrid programming module, based on current industry trends, and learnings from COVID-era practices, this financial year, Avid Learning aims to continue to build its programming platform into an integrated hybrid model which features both virtual and in person programs. Our focus this year will also be on strengthening our cultural diplomatic ties and creating newer platforms and opportunities for artists across borders to come and re-engage with arts post the gap of 2 years.
We have also planned to partner with Start Art and Kala Ghoda Arts Festival to present sustainability-related conversations and discussions on Mumbai's diasporic communities and heritage. We also have in the pipeline 'The (Un)Convention', a day long production featuring performances and presentations by industry and some of the best artists in the country.
How can we promote culture and arts further in India?
I have always believed in the power of cultural diplomacy to widen horizons and broaden minds and have been applying it to my work at AVID as well. I believe that by leveraging our local and international relationships we can bring the best of International Art, Culture and Design to our city and our audiences. This has always been my focus in promoting Arts and Culture further in India.
What are three social causes you feel passionate about and want to amplify?
I have always believed in the power of the arts in impacting great social change and have regularly offered our support and platforms for social advocacy. At Royal Opera House, Mumbai, I have brought on stage various differently-abled groups and artistes. We had a fantastic visually impaired orchestra perform on stage, displayed beautiful braille art, and many such events. We have also aligned with powerful annual socio-diplomatic initiatives like International Day of the Girl Child and International Women's Day and supported significant campaigns like UN Women's HeforShe and One Billion Rising.
In 2022, I pulled together an elaborate series of presentations, panel discussions and workshops called Sustainability NOW with an aim to convert audiences into change-makers and custodians of a greener tomorrow. Under this umbrella, we have had over 40 thought-provoking programmes.
I am personally passionate about growing and supporting the Arts Education landscape here in India, Being a parent, I have realised the importance of quality education and the power of the arts to mold children. Keeping that in mind, we have programmed numerous edutaining events for kids – from hosting children's literature festivals annually to organising arts pedagogy roundtables and publishing an illustrated children's book to engagingly teach them about sustainability.
The newly Coral Woman book was one such effort to empower the future custodians of the earth through the power of arts.
Which are some books that have influenced you personally?
Reading equipped me with many professional and life lessons. I remember devouring books whenever I got a chance. Three books stand out for me which helped me through my advertising years in New York were – AdCultUSA by James Twitchell, The anatomy of Buzz by Emanuel Rosen, and Straight from the Gut by Jack Welch.
Reflecting on Elon Musk's Acquisition of Twitter and China's Twitter Diplomacy
The CEO of Tesla, Elon Musk, has always been an ambitious business magnate who actively expands into different businesses to realise his visions. Recently, his sudden offer of purchasing and privatising Twitter for 44 billion US dollars has shocked the world. Since Musk has strong business ties with China and often praises China effusively, this proposal has aroused widespread fear that Twitter will end up being a platform for China to spread its propaganda.
Although the deal was once "temporarily on hold" and is now "terminated" because of Musk's concern about the prevalence of spam accounts, the international reactions to the takeover are reflecting the strategic importance of social media platforms to China. The privatisation of social media platforms could, in fact, foster China's Twitter Diplomacy and shake international politics. Thus, we must keep an eye on the relationships between the business sector and foreign governments.
Twitter's Outstanding Outreach Capabilities
As an influential social media platform with millions of users, Twitter offers strong outreach capabilities, which allows messages to be spread across the world. Users can also share their comments or engage in debates with other users on a certain topic. Meanwhile, the retweet function helps users disseminate information with just a few clicks, while the hashtag function helps the users to reach a high coverage of audience rapidly, regardless of whether the audience has followed the users. For instance, by adding the hashtag #pancake in the tweet, international audiences can also see the tweet in their search results of #pancake. Therefore, Twitter has become an attractive platform for politicians or governments to spread political messages and shape discussions. In particular, the former United States President Donald Trump created a large number of tweets to draw attention, mobilise support, and issue orders.
China's Weaponized Use of Twitter
While China "had almost no diplomatic presence on Twitter' a few years ago, China has gradually realised the benefits of using Twitter as a diplomatic weapon.
In 2018, China finally established its first official account on Twitter (Chinese Foreign Ministry, @MFA_China) to engage with the global audience. China is possibly using automation and bot accounts to retweet their political messages, influence public conversations, and spread their propaganda as well. To fully utilise Twitter as a propaganda tool, China also creates clickbait content or promotes conspiracy theories to capture international users' attention.
In particular, China was increasing its use of Twitter when it faces international pressure stemming from human rights suppression in Hong Kong and Xinjiang, the Sino-US trade war, and the Covid-19 pandemic. For example, the spokesman of China's Foreign Minister, Zhao Lijian, has tweeted a conspiracy theory that the Covid-19 virus actually originates in the United States. Subsequently, a wave of #USAVirus tweets is sweeping across Twitter to support this claim.
Following the increasing tension between China and the international community brought by the Russian-Ukraine War, China is likely to make use of Twitter as its battlefield with its rivals, so as to craft the image that China is become suppressed or discriminated against by the Western hegemons.
Why Does Privatisation Matter?
This tendency to convey biased messages on Twitter to defend China's reputation can be arguably encouraged by Musk's proposal of privatising Twitter. Since Musk has friendly relations with China and he has been actively expanding into the Chinese market, critics argue that Musk could face pressure from the Beijing government, which could force Musk to allow China to track opponents, bolster its propaganda, suppress criticism, and spread disinformation. This has given us a warning that vested business interests of technological giants with autocratic countries can seriously influence the development of global politics.
Musk's deal is appearing to be telling us the fact that a wealthy and powerful giant can easily take over social media platforms to realise his aspiration or accomplish some political goals. When social media platforms are arbitrarily controlled by individuals with inextricable affiliations with autocratic countries, they can be put vulnerable to the dictatorships' intervention. Privatisation of Twitter thus could make it easier for China to continue its political advertising or "manipulate" public opinions by creating and controlling inauthentic accounts, although such promotions are supposedly banned by Twitter to contain China's expansion. More disinformation and propaganda could arise, while Twitter would not take action against it. This will increase the effectiveness of Twitter diplomacy in using biased messages to persuade people to support the autocratic regime.
Under the aforementioned high volume and rapid dissemination of tweets, China can dominate the discussions and create an illusion that the world leans toward China. Seeing more and more pro-China posts, the public may mistakenly think that pro-China opinions are the dominating views in society. Accordingly, the international audience will fail to filter propaganda, while developing a more positive attitude toward China and a more hostile attitude towards the West. Therefore, the privatisation of social media can have a far-reaching impact on public opinions on geopolitics.
We Must Stay Alert
In this technological era, the digital sphere will certainly become a bloodshed battlefield for different countries to carry out their digital diplomacy. Following China's increasing aggression and familiarity with Twitter diplomacy, Twitter is emerging as a strategic tool for countries to confront each other. If social media cannot be freed from political intervention from specific countries, it will become a biased platform for autocratic countries to spread their propaganda and distorted information. While we can be relieved for a while since Musk's deal is now terminated, we have to stay alert to the potential impacts brought by social media platforms' business ties with certain countries on international affairs.