Yemen oil tanker wreck: Time running out to avert 'looming catastrophe'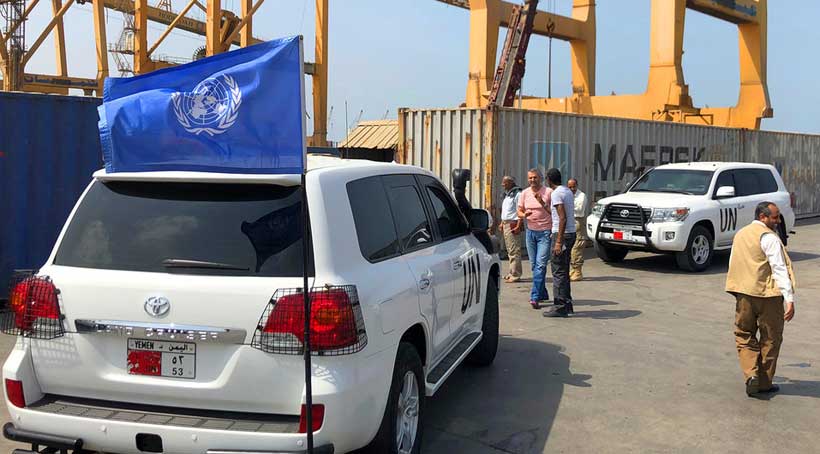 The condition of the aging vessel, FSO Safer – officially owned by the Government of Yemen, but controlled since 2015 by Houthi rebels – is deteriorating daily, upping the risk of an oil spill that would wreck ecosystems and livelihoods for decades, said United Nations Environment Programme (UNEP) chief, Inger Andersen.
The one-time supertanker, built in Japan in 1974, sprung a leak in late May, flooding its engine room with seawater and threatening to destabilize the vessel and spill its cargo, the Council was told.
Heading off disaster
"Prevention of such a crisis from precipitating is really the only option", Ms. Andersen told the Council, which with the exception of Tuesday, has been meeting via video-teleconference since March due to the COVID-19 pandemic.
"Despite the difficult operational context, no effort should be spared to first conduct a technical assessment and initial light repairs," she said. In the longer term, she added, the best option will be to offload the oil from the ship and then tow it to a safe location for inspection and dismantling.
For now, the international community must come up with a response plan should an oil spill occur, she said, emphasizing that the Safer could release four times more oil than the notorious Exxon Valdez disaster did, off Alaska in 1989.
Neither war-torn Yemen nor its neighbours have the capacity to manage and mitigate the consequences of such a huge spill – and private salvage operators will be reluctant to take on a job inside a conflict zone, she said.
Contingency plan
The Regional Organization for the Conservation of the Environment of the Red Sea and the Gulf of Aden has drafted a regional contingency plan, but UNEP feels that it needs considerable support to be tested and, if required, put into action.
"Time is running out for us to act in a coordinated manner to prevent a looming environmental, economic and humanitarian catastrophe", she said.
Lowcock: we've 'been here before'
Echoing her appeal, UN humanitarian affairs chief Mark Lowcock said that the Houthi authorities confirmed last week that they would accept a long-planned UN mission to the tanker, which will hopefully take place in the next few weeks.
"We have, of course, been here before", he said, recalling that Ansar Allah – the Houthi militia's formal name – gave similar assurances in August 2019, only to cancel the UN mission the night before it was to go out to the vessel.
"The Ansar Allah authorities have an important opportunity here to take steps that will spare millions of their fellow citizens from yet another tragedy," said Lowcock, who leads the Office for the Coordination of Humanitarian Affairs (OCHA).
"We are eager to work with them to do this."
Widely described as the world's worst humanitarian crisis, Yemen has been torn apart by more than five years of conflict between the forces of President Abdrabbuh Mansur Hadi – supported by a Saudi-led international coalition – and mainly Houthi militia, for control of the Arab nation.
Famine fears, again
Fears of famine have resurfaced as the World Food Programme (WFP) warned on 10 July that 360,000 severely malnourished children could die unless treatment continues and aid is stepped up.
The Red Sea is among the world's most important repositories of biodiversity, supporting many important species including marine mammals, sea turtles and seabirds, Ms. Andersen explained.
It's estimated that 28 million people rely on the Red Sea and its coastal zone for their livelihoods, she added.
Fisheries all under threat
Citing a modelling exercise by independent experts, she said that if the Safer spills its cargo between July and September, given prevailing winds and currents, it would affect 100 per cent of Yemen's fisheries within a matter of days.
The closure of the nearby key port of Al Houdeidah for five to six months would meanwhile trigger a 200 per cent increase in fuel prices, while food prices – in a country that must import nearly everything it needs – would likely double.
While the west coast of Yemen would be hardest hit, the impact would quickly extend to Djibouti, Eritrea and Saudi Arabia, affect demand for seafood from the Red Sea and impact on the more than 200,000 ships that pass through every year, she warned.
"Even if the response activities were to be initiated immediately after the oil spill, it would nonetheless take years for ecosystems and economies to recover."
The status of climate risk management in Latin American and Caribbean banks
A survey among 78 financial institutions in Latin America and the Caribbean holding 54% of the total assets managed by the banking sector in the region, revealed that 38% of banks incorporate guidelines on climate change in their strategy and 24% have a policy on climate risk evaluation and disclosure.
The study entitled "How the Banks of Latin America and the Caribbean incorporate climate change in their risk management," presented today during an online event, was prepared by the UN Environment Programme Finance Initiative (UNEP FI) and CAF – Development Bank of Latin America, with the collaboration of the Latin American Federation of Banks (FELABAN).
69% of the participant banks identified forestry and agriculture as the sector most exposed to climate risks, followed by the energy generation sector at 44%. 80% of the institutions recognized that the main physical risk to be incorporated in their risk evaluation and management was 'flooding,' followed by 'drought' (mentioned by 41% of the banks).
Banks in the region have an opportunity to improve the assessment of climate risks in their plans and strategies, with the aim of increasing their resilience and be better prepared to support the transition to low carbon economies.
According to the report, 41% of the institutions that took part in the survey recognized they do not have mechanisms to identify, analyze and manage climate risks.
The authors concluded that climate risks remain unmanaged mainly due to a lack of knowledge regarding the financial impact of climate change, and because of the absence of regulatory demands.
Banks in the region still tend to perceive climate risks from the perspective of how companies impact the environment, and not how exposed these companies are to climate threats. Considering the latter is key for financial institutions in the face of the expected increase in disasters and other impacts of extreme weather, the report notes.
According to the Intergovernmental Panel on Climate Change, given current concentrations and on-going emissions of greenhouse gases, it is likely that by the end of this century the rise in global temperature will exceed 1.5°C above preindustrial levels. This will come with higher sea levels and more frequent and intense climate disasters.
"During the last decade, banks in Latin America and the Caribbean have made significant progress in integrating sustainability criteria in their different areas of work. The study that we present today will also contribute to the timely management of climate risks in their financing portfolios," said Julián Suárez, Vice President of Sustainable Development at CAF.
"Climate risk assessment is key to the goal of aligning the banking industry with a sustainable and equitable global economy in the 21st century, which becomes even more relevant today as we need to build back better after the COVID-19 pandemic," said Eric Usher, Head of UNEP FI.
The authors call to follow the recommendations of the Task Force on Climate-related Financial Disclosures (TCFD), and to replicate initiatives like the UNEP FI pilot project with 16 of the world's leading banks to develop analytical tools and indicators that strengthen the assessment and disclosure of climate risks.
The survey revealed that 53% of the banks utilized the Sustainability Report as a mechanism to disclose risks linked to climate change, while only 16% reported through regulatory financial forms as advocated by the TCFD recommendations.
Due to the lack of knowledge regarding climate-related risks definitions, the authors also recommend the banking sector of Latin America and the Caribbean to prepare a common taxonomy on these issues.
Five things you should know about disposable masks and plastic pollution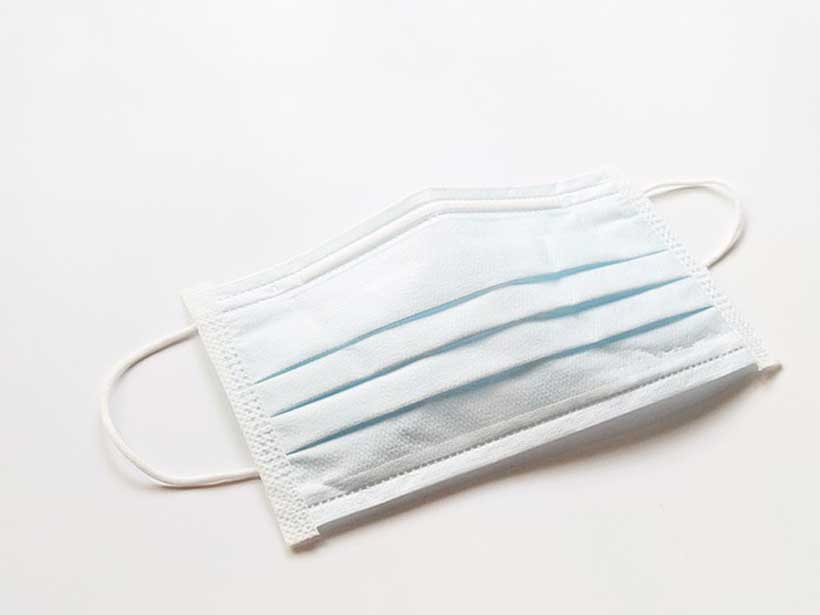 The fight against plastic pollution is being hit by the COVID-19 pandemic, as the use of disposable masks, gloves and other protective equipment soars, but UN agencies and partners insist that, if effective measures are put into place, the amount of plastics discarded every year can be significantly cut, or even eliminated.
1) Pollution driven by huge increase in mask sales
The promotion of mask wearing as a way to slow the spread of COVID-19 has led to an extraordinary increase in the production of disposable masks: the UN trade body, UNCTAD, estimates that global sales will total some $166 billion this year, up from around $800 million in 2019.
Recent media reports, showing videos and photos of divers picking up masks and gloves, littering the waters around the French Riviera, were a wake-up call for many, refocusing minds on the plastic pollution issue, and a reminder that politicians, leaders and individuals need to address the problem of plastic pollution.
2) A toxic problem
If historical data is a reliable indicator, it can be expected that around 75 per cent of the used masks, as well as other pandemic-related waste, will end up in landfills, or floating in the seas. Aside from the environmental damage, the financial cost, in areas such as tourism and fisheries, is estimated by the UN Environment Programme (UNEP) at around $40 billion.
The UN Environment Programme (UNEP) has warned that, if the large increase in medical waste, much of it made from environmentally harmful single-use plastics, is not managed soundly, uncontrolled dumping could result.
The potential consequences, says UNEP, which has produced a series of factsheets on the subject, include public health risks from infected used masks, and the open burning or uncontrolled incineration of masks, leading to the release of toxins in the environment, and to secondary transmission of diseases to humans.
Because of fears of these potential secondary impacts on health and the environment, UNEP is urging governments to treat the management of waste, including medical and hazardous waste, as an essential public service. The agency argues that the safe handling, and final disposal of this waste is a vital element in an effective emergency response.
"Plastic pollution was already one of the greatest threats to our planet before the coronavirus outbreak," says Pamela Coke-Hamilton, UNCTAD's director of international trade. "The sudden boom in the daily use of certain products to keep people safe and stop the disease is making things much worse."
3) Existing solutions could cut plastics by 80 per cent
However, this state of affairs can be changed for the better, as shown by a recent, wide-ranging, report on plastic waste published by The Pew Charitable Trusts, and sustainability thinktank Systemiq.
The study, "Breaking the Plastic Wave: A Comprehensive Assessment of Pathways Towards Stopping Ocean Plastic Pollution", which was endorsed by Inger Andersen, head of the UN environment agency UNEP, forecasts that, if no action is taken, the amount of plastics dumped into the ocean will triple by 2040, from 11 to 29 million tonnes per year.
But around 80 per cent of plastic pollution could be eliminated over this same period, simply by replacing inadequate regulation, changing business models and introducing incentives leading to the reduced production of plastics. Other recommended measures include designing products and packaging that can be more easily recycled, and expanding waste collection, particularly in lower income countries.
4) Global cooperation is essential
In its July analysis of plastics, sustainability and development, UNCTAD came to the conclusion that global trade policies also have an important role to play in reducing pollution.
Many countries have introduced regulations that mention plastics over the last decade, an indicator of growing concern surrounding the issue, but, the UNCTAD analysis points out, for trade policies to be truly effective, coordinated, global rules are needed.
"The way countries have been using trade policy to fight plastic pollution has mostly been uncoordinated, which limits the effectiveness of their efforts, says Ms. Coke-Hamilton. "There are limits to what any country can achieve on its own."
5) Promote planet and job-friendly alternatives
Whilst implementing these measures would make a huge dent in plastic pollution between now and 2040, the Pew/ Systemiq report acknowledges that, even in its best-case scenario, five million metric tons of plastics would still be leaking into the ocean every year.
A dramatic increase in innovation and investment, leading to technological advances, the report's study's authors conclude, would be necessary to deal comprehensively with the problem.
Furthermore, UNCTAD is urging governments to promote non-toxic, biodegradable or easily recyclable alternatives, such as natural fibres, rice husk, and natural rubber. These products would be more environmentally-friendly and, as developing countries are key suppliers of many plastic substitutes, could provide the added benefit of providing new jobs. Bangladesh, for example, is the world's leading supplier of jute exports, whilst, between them, Thailand and Côte d'Ivoire account for the bulk of natural rubber exports.
"There's no single solution to ocean plastic pollution, but through rapid and concerted action we can break the plastic wave," said Tom Dillon, Pew's vice president for environment. As the organization's report shows, "we can invest in a future of reduced waste, better health outcomes, greater job creation, and a cleaner and more resilient environment for both people and nature".
Beyond tourism: Investing in local communities to protect Africa's wild spaces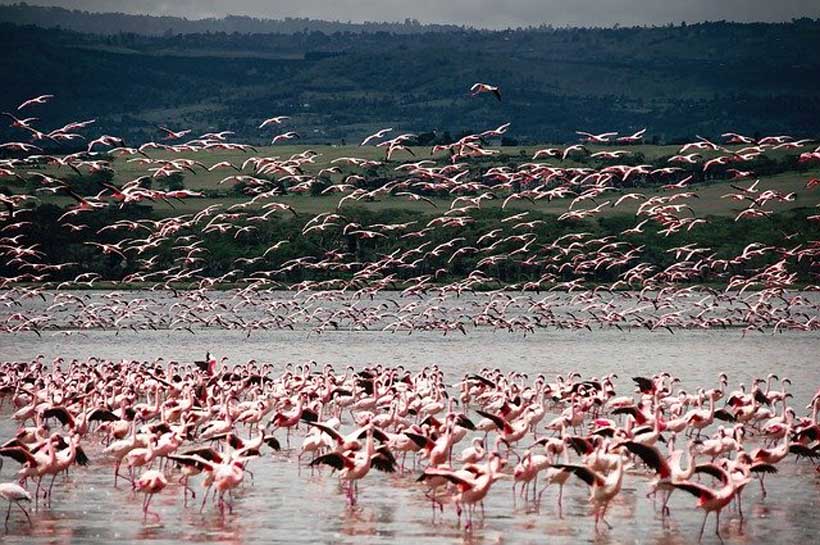 For ten years, Dixon Parmuya has guided tourists on bush walks around Amboseli National Park in Southern Kenya. But since COVID-19 swept through Kenya in mid-March, the country's tourism industry has dwindled, leaving many locals without jobs and animals without protection.
The coronavirus pandemic is creating what experts are calling a brewing conservation crisis in Kenya, a country home to some of Africa's most iconic animals. Most of Kenya's programs to protect wildlife are funded directly by tourist dollars and with visitor numbers down, money for conservation is drying up, say experts. There are also fears that poaching will rise, leaving wildlife protection hanging in the balance.
"If there is no tourism, there is no conservation," says Parmuya.
But the pandemic is encouraging countries to change that.
"Tourism can be fickle," says Doreen Robinson, Chief of Wildlife at the United Nations Environment Programme (UNEP). "We have to be more creative to expand revenue streams that can directly support local communities and protect natural assets."
In Africa, UNEP is working closely with governments and partners to encourage wildlife-based economies – where local communities are central to protecting the wildlife areas they inhabit, for mutual benefit of both. This includes going beyond tourism to attract other kinds of green investment in wildlife areas, like using natural resources to produce consumer goods in a sustainable way.
"We have to ensure that money gets reinvested into locally protected areas, and benefits are shared with the communities protecting biodiversity and wildlife, because these communities are creating the conditions for long-term, sustainable conservation in Kenya," says Robinson.
That is something Purity Amleset agrees with. She is part of a team of all-female rangers with the International Fund for Animal Welfare that is working to raise awareness about the importance of wildlife to Kenya's economy and its identity.
"As a ranger, I'm creating that conducive environment between the wild animals and my community. I come from that community, so they understand me well when I tell them the importance of wildlife," she says.
Each year, 31 July marks World Ranger Day to commemorate rangers all over the world who risk their lives every day at the forefront of conservation.