Children Aged 8 can show signs of Adult Type 2 Diabetes
The study of life over the past centuries have debunked many misconceptions about life and its forms. The knowledge we have today seems like a lot compared to olden times.Though, we still have a long way to go to completely understand the works of nature. So far, we have learnt that non-contagious diseases just don't appear in humans, they develop over time. A latest study on the development of type 2 diabetes uncovered similar results suggesting that the susceptibility to Adult type 2 diabetes can appear in children as young as when they are 8 years of age.
A Study Explores the Development of Type II Diabetes
Researchers from University of Bristol conducted a study on the development of type 2 diabetes in adults. The objective of the research was to understand the onset and progress of type 2 diabetes that is affecting more than four hundred million people worldwide. The study explored the disease development by investigating the genetic liability in adults with relation to the metabolic characteristics across childhood and teenage.
The researchers analyzed almost 5000 young participants in the study. They examined the metabolomic traits at the ages of 8 years, 16 years, 18 years, and 25 years. The results showed that at the age of 8 years the associations for type 2 diabetes were most evident. The indicative shifts in good cholesterol appeared at this age. Followed by amino acid and inflammation changes at the age of 16 and 18 years. And at the age of 25 years these changes had strengthened and remained consistent.
Type 2 diabetes is most common in people in old age and can be difficult to deal with especially in poor countries. This study can help scientists identify the early onset age of type 2 diabetes as the diagnosis usually happens at older ages. This can also help experts to tackle the disease. Because of this study, now we know that scientists can identify the early signs of vulnerability to this disease almost 50 years before its onset and thus we can manage it from very early on.
Note: The study shows the "vulnerability" to type 2 diabetes not the clinical disease itself. It is rare for young people to get this clinical disease, though, some children and young adults do have it. Experts claim that obesity and junk food is the cause for type 2 diabetes in young people.
Parenting is the most common and most difficult full-time job. But being a parent to children suffering from diseases only adds to this already trying job. You can only do so much to help alleviate your kid's suffering. Thankfully enough, with the development of technology, the modern parent is much assisted and can use technology as cell phone monitoring for parents to their benefit. From having as little as a mobile phone tracking app, to going the extra mile and staying home with your child while working online, technology has helped us a lot. This study will also benefit us by helping us identifying diabetes early and taking precautions for it.
WHO: Focus on fundamentals as COVID-19 caseloads rise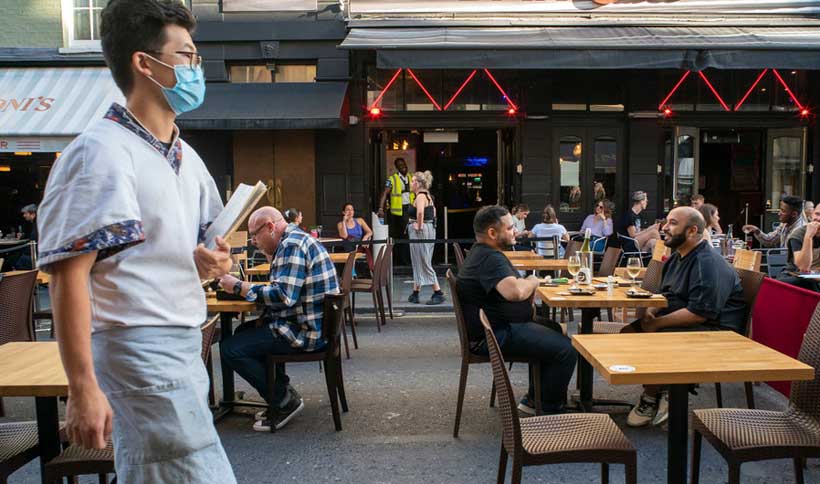 As COVID-19 cases continue to accelerate, particularly in Europe and North America, the World Health Organization (WHO) is advising governments and people everywhere not to let their guard down, for the benefit of those hospitalized, or working on the front line of the battle to end the pandemic.
"I know there's fatigue but the virus has shown that when we let our guard down, it can surge back at breakneck speed and threaten hospitals and health systems", agency chief Tedros Adhanam Ghebreyesus told journalists on Monday.
Last week, WHO reported that the pandemic has entered a worrying phase as the northern hemisphere winter season approaches.
At the time, the caseload in Europe was almost three times higher than during the first peak of the pandemic in March.
Break transmission chains
Tedros said he was encouraged to see many leaders communicating with their populations about targeted measures necessary to slow coronavirus spread and protect health workers and health systems.
He pointed out that as cases rise, the number of people needing hospital beds and intensive care also increases. And although nurses and doctors now have a much better understanding of how best to treat people with the virus, the situation could put them and patients at risk.
"So, it's important that all governments focus on the fundamentals that help to break the chains of transmission and save both lives and livelihoods", he said.
"This means active case finding, cluster investigations, isolating all cases, quarantining contacts, ensuring good clinical care, supporting and protecting health workers and protecting the vulnerable."
Tedros underlined that everyone also has a role to play through practicing physical distancing, wearing masks, avoiding crowds and other recommended measures.
We Are Family
WHO announced that one of the biggest anthems from the disco era is being refashioned as a "clarion call" for the COVID-19 pandemic.
'We Are Family', by the American group Sister Sledge, will be featured in a new campaign to promote global solidarity, unity and collaboration in the face of the disease.
Kim Sledge, one of the four sisters who sang the dancefloor classic, will re-record a special edition of the 1979 hit which will be released online on 9 November.
Part of the proceeds will go towards pandemic response and strengthening health services around the world.
"This is a solidarity effort for a global concern", said Ms. Sledge, speaking via video link.
"We all – every tribe, every tongue, every nation, every people – have the banner of love over us, and desire to bring us together in this world to fight the kinds of things that come against who we are."
Get up everybody and sing
The new version of 'We Are Family' will be accompanied by a video featuring celebrities, frontline heroes and members of the public.
People worldwide are encouraged to join the #WeAreFamily campaign, launched on Monday, by recording videos with their close family and friends singing the song and then sharing their efforts on social media.
The World We Want organization, a global social impact enterprise, is also a partner in the campaign.
Founder Natasha Mudhar said she was asked why the song was being released now, and not when the pandemic was first declared back in March.
"And the reason why now is that the pandemic that we are all facing is as relevant as it is today as it was five, six months ago", she said.
"With our music video that we're producing…we want it to be kind of a real clarion call that this beautiful, real, global world family is coming together in unity, in solidarity, not just in 2020 but also looking to 2021 as well, to address any global health challenge that we ever face, including and beyond the COVID pandemic."
COVID-19: 'Little or no' benefit from trials of anti-virals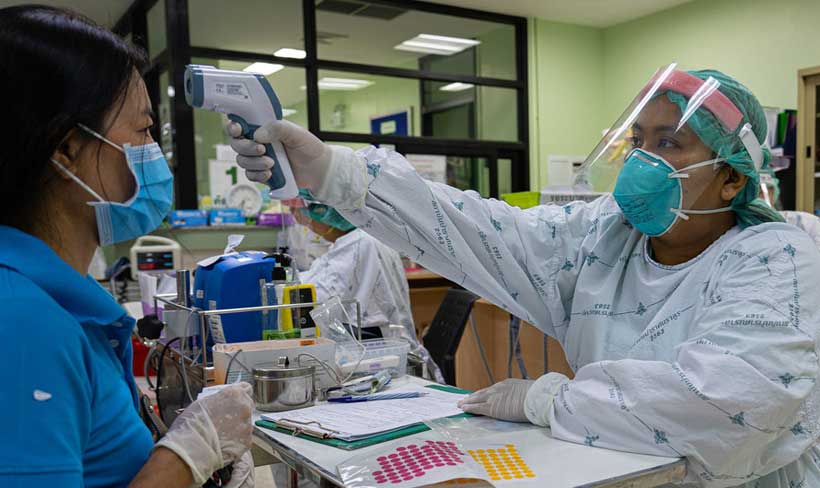 Latest results from a UN-coordinated international trial on four COVID-19 therapeutic drugs, indicate that they have "little or no" positive impact on preventing deaths in patients infected with the new coronavirus.
The Solidarity Therapeutics Trial, overseen by the World Health Organization (WHO), shows that medications Remdesivir, hydroxychloroquine, lopinavir/ritonavir and interferon, repurposed to treat new coronavirus infections, "appeared to have little or no effect on 28-day mortality or the in-hospital course of COVID-19 among hospitalized patients", WHO said in a statement on Friday.
The study, which began in March and spans more than 30 countries, looked at the effects of these treatments on overall mortality, initiation of ventilation, and duration of hospital stay in hospitalized individuals.
Other uses of the drugs, for example in treatment of patients in the community or for prevention, would have to be examined using different trials, the WHO explained.
Associated blood pressure risks
In a related announcement, the UN health agency said that COVID-19 had also highlighted the increased vulnerability of people with high blood pressure to the coronavirus.
The warning is based on data from more than 120 countries showing significant COVID-related disruption to treatment for people suffering from chronic health conditions, with findings showing these patients make up 50 to 60 per cent of all deaths from COVID.
Dr. Bente Mikkelsen, Director of WHO's Department of Noncommunicable Diseases, said that more than 1.13 billion people around the world suffer from hypertension.
Of this number, 745,800,000 live in low and middle-income countries and 80 per cent of these nations have fewer than 50 per cent of people on treatment.
Many unaware they are sick
On average, one in four men suffer from the condition, compared with one in five women, according to WHO data. In addition, two in five people are not aware that they even have hypertension.
"When it comes to COVID-19 and hypertension, the 122 countries that have reported tells us that in over 50 per cent of the countries their health care services is disrupted fully or partially…In addition, we see a high number of fatalities", Dr. Mikkelsen told journalists in Geneva.
Noting that global figures have yet to be calculated, she added that for those countries where data was available, "we see in the range of 50, 60 per cent of the people that are severely ill and die in hospitals from COVID have hypertension, diabetes", and other non-communicable diseases.
Pandemic resurgence
Highlighting how the pandemic has made a resurgence in many countries across all continents after the easing of restrictions, and the additional health threat posed by the impending influenza season in the global north, the WHO official appealed to governments everywhere to address hypertension urgently.
She also cited growing evidence that poor and salty diets along with rising inactivity, have contributed to worsening hypertension rates globally.
To coincide with World Hypertension Day on 16 October, Dr Mikkelsen unveiled a series of recommendations and products developed by the WHO to promote action on hypertension "during and beyond the pandemic".
By doing so, health authorities can help people to keep their blood pressure under control and prevent stroke, heart attack, and kidney damage, the WHO believes.
The new protocols are based on successful patient blood pressure management in 18 countries involving more three million people.
Today, only 20 per cent of the world's nations are on track to reduce hypertension by 25 per cent by 2025, a global target set by the World Health Assembly in 2013, according to the UN health agency.
China joins global effort to ensure COVID vaccine access for all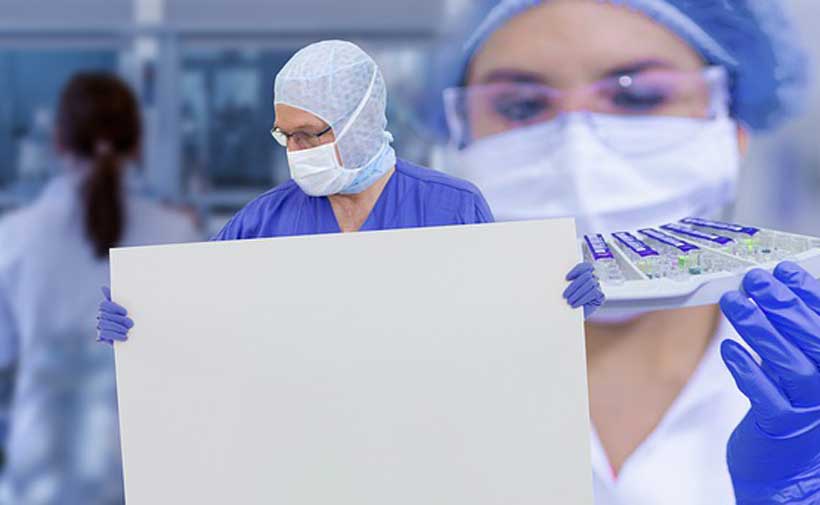 China is among three additional countries to have signed on to a global initiative that aims to ensure fair and equitable access to a COVID-19 vaccine once developed, the World Health Organization (WHO) reported on Friday.
The country, together with the Republic of Korea and the tiny Pacific island of Nauru, joined the COVAX Facility this week, bringing the total number of participating nations and economies to 171, WHO chief Tedros Adhanom Ghebreyesus announced during his regular media briefing on the pandemic.
"The world is eagerly anticipating the results of trials of vaccines against COVID-19, which are needed for WHO authorization", said Tedros.
"Once we have an effective vaccine, we must also use it effectively, and the best way to do that is by making sure it's available to all countries equitably through the COVAX Facility."
More countries, greater prospects
The global mechanism will work to deliver two billion doses by the end of next year. It currently has the largest portfolio of potential vaccines, with several in advanced human trials.
WHO was asked about the impact of China's participation.
"The more countries that participate in the COVAX Facility, the greater opportunity of being able to roll out vaccines as rapidly as possible, as fairly as possible, to reduce the risk of severe COVID disease globally", said Dr. Bruce Aylward, Senior Advisor.
He added that details on China's enrollment "(are) still being worked out", with specific information anticipated early next week.
Notably, both the United States and Russia have not so far signed on.
A sign of solidarity
WHO has also welcomed the announcement this week that vaccine developer Moderna will not enforce patent rights over its COVID-19 shots during the pandemic.
Tedros expressed appreciation for "this act of solidarity", which aligns with another initiative for sharing scientific knowledge, data and intellectual property in efforts to beat back the disease.
The COVID-19 Technology Access Pool (C-TAP) was launched in May and is described as a "one-stop shop" for affordable access to technology.
It draws on existing mechanisms such as the UN-backed Medicines Patent Pool, which expands access to treatments for HIV and hepatitis for low and middle income countries.
Praise for the World Food Programme
Tedros began the briefing by congratulating sister UN agency the World Food Programme (WFP), which was awarded the Nobel Peace Prize earlier on Friday.
His praise was echoed by Dr. Michael Ryan, Executive Director of WHO's Health Emergencies Programme, who has worked in conflict areas and led many responses to epidemics, including containing Ebola in the Democratic Republic of the Congo.
"WFP not only feeds the hungry but moves most of the humanitarian workforce into the most extreme of environments," Dr. Ryan told journalists.
"WFP feeds and protects us in the field and allows us to do our job. We used to say this in West Africa, and I will say it to the world: WFP rocks".