Business As Unusual – The Winners And Losers Of The Coronavirus Battle
Few could have anticipated a global pandemic that would turn entire industries upside down in a matter of weeks.Some businesses have been driven to the brink of destruction; others have adapted or even flourished.But even for the companies in that last category, success has come at a price; is the Coronavirus pandemic really a battle with no winners?
These are the questions being asked in the new podcast series 'Making it Work'. In special episodes just released, host Tom Scallon and co-presenter Kelli Martin speak to a diverse range of entrepreneurs and small businesses owners to find out how they're coping COVID-19 and what their challenges and experiences are.
Feeling the Impact
AnaOno provides lingerie and support to women who have undergone mastectomies. "We're an essential business. Patients need us to help recover and to get through their treatment," says founder Dana Donofree. Conversely, Diana Ganz's wedding attire business is struggling to make ends meet. "I thought we were somewhat protected – who'd reschedule their wedding? God, was I wrong."
Others have fared better. Skateboard wheel manufacturer Shark Wheel saw a boom in sales. "Our sales are off the chart," says founder David Patrick. "Our business is up – triple, quadruple what it would normally be at this time of year."
That doesn't guarantee a smooth ride.Startups have to spend constantly to sustain growth, and the owner is often the last one to get paid.Prime meats and fresh food supplier Danny Catulloadds, "It's unfair to expect any small business to keep that sort of cash or credit ready to go. The government needs to help out so that we can get back on our feet."
The Relief Lottery
Ah yes, the government. Aid programs have simply failed to deliver. "We applied to the small business disaster relief and paycheck protection programs on the first day. I've heard nothing.We're trying to keep our employees employed but if there's no sign of this money, it's going to be very difficult."Dana agrees. "It's frustrating to know that the money's there, but it's almost like winning the lottery."
Danny has actually employ more staff to keep up with demand."However, I have many friends and colleagues that are struggling financially and closing down. To experience a successful run while friends aren't is difficult."
David shares the survivor guilt. "You made it when everybody else didn't. We've got people that are facing losing their homes, their futures. How do you console somebody when they're like that?"
So is it a Darwinian survival-of-the-fittest situation? "No. The ones that are survivors survived. I think the other ones… there were probably five or six different economic things that would have wiped them out."
Diana agrees. "You have to have a plan. If doomsday comes­– what does it look like for your business, and can you survive it? But A twelve-month scenario is very complex – we also have to assume that our countries of manufacturing are also in trouble."
Communication and Isolation
Communication has changed during the crisis. "I find myself on Zoom calls every hour and then I'm not getting my work done. I've limited what days I will take phone calls and Zooms to make sure that I have the commitment to the business that it needs."
Diana has seen the positive side ofisolation. "Our team is being much more productive working from home. Things like blogging or social content writing – you cannot get stuff like that done when you're sitting at a table of five other people."
Isolation doesn't work for everyone, however. "It's just really not fun being here by myself," says David. His approach has been to turn the situation on its head."I'm going to focus more on my mental health, with being happy in a Zen mode rather than really enjoying the chaotic mode."
Community Spirit
David's biggest adaptation, however, was to his operating model. David realised that his 3D printing technology could help with the shortage of PPE in US hospitals."I had to go buy and set up a lot of hardware – 13 3D printers and all the material." Aside from the huge setup effort, this community initiative is adding four hours a day to his workload.
Community interactions go in both directions. First-time customers who'd never been to Danny'sseen anonymous donations coming in to buy food for the hard-working crew."I think this virus has shed a light on how essential a lot of unheralded workers are to our economy, to our normal everyday lives."
Looking to the Future
One thing that has become patently clear is that resting on your laurels is an even shakier strategy than many had realised. "Either you innovate or you imitate," says David. "It's much more risk to be an innovator but if you're not innovating in your business, you risk catastrophe."
Danny adds,"We've been in business for three generations.We've survived through so many different crises and made sure that we have pivoted along the way to change our business model."
The cold, hard practicalities are also important. "Save your cash," says Diana."Talk to every possible vendor you can about deferring payments, hold on to your cash. Plan for paying out 60, 90 days. Don't be ashamed to do it. Everybody is doing this, and I mean everybody."
And finally, it's vitally important to remember that not all of the plans for the future need to be tied to business. "The first thing I'm going to do when this is over is my husband and I are going to take a vacation. I'm going to go off the grid and we're going to go somewhere and really, really enjoy our life and enjoy ourselves for a few days as soon as we are able."
Filling a much-needed gap, 'Making It Work' is a free global podcast featuring 12 episodes in total providing real case studies from a diversity of business owners on the ground. Their shared experiences and challenges can provide SME's and entrepreneurs with the insights to steer their business through the uncertainty and perhaps even identify the opportunities. Of particular interest will be the two-part COVID-19 SPECIAL launched in JunePart I – How Are Small Businesses Staying Alive? and Part 2 – How Do You Run a Business During Lockdown?
Most great ideas are, after all, preceded by chaos!
All 12 episodes now available on Apple Podcasts, Soundcloud, Spotify and Stitcher.
APEC BEST Award Announced Top Female Entrepreneurs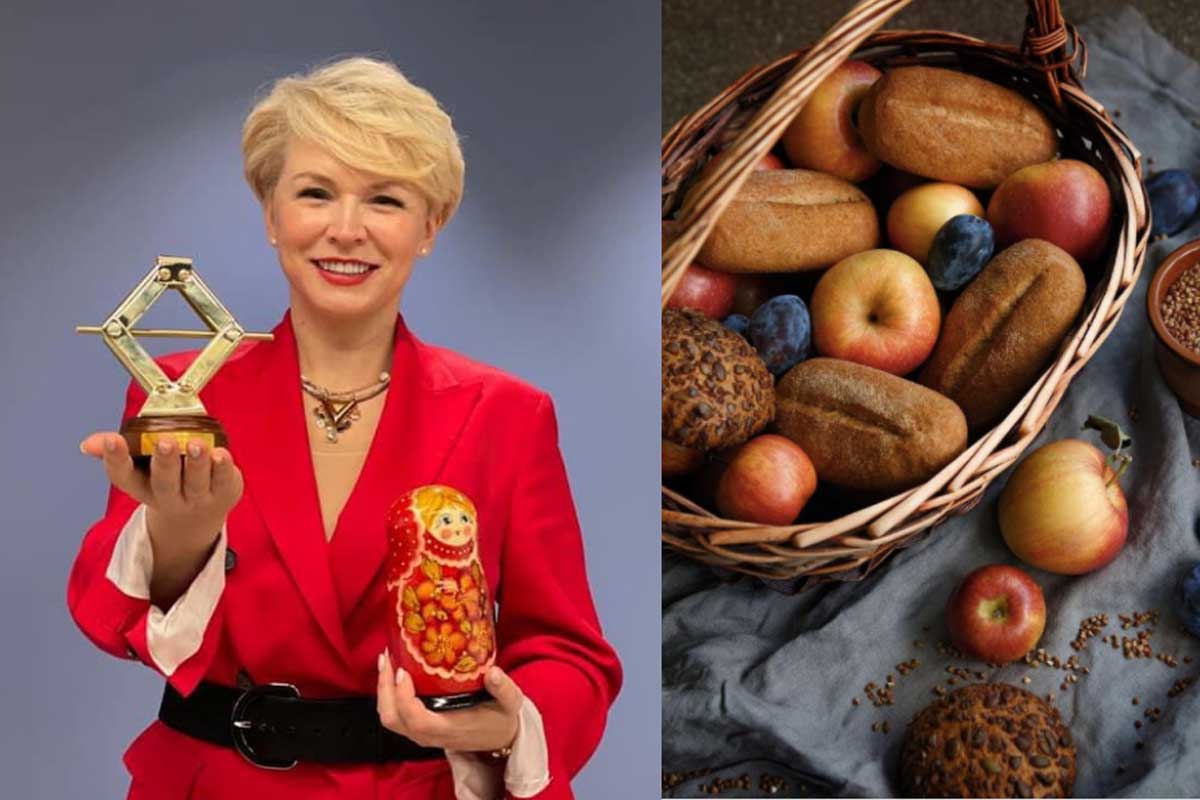 The annual APEC Business Efficiency and Success Target Award, known as the APEC BEST Award, announced its 2020 winners, from a diverse group of effective entrepreneurs, innovators and managers around the APEC region.
Producer of gluten-free, healthy food products, Svetlana Shmakova, from Russia, won the top prize of APEC BEST Award with her company, Foodcode.
"The idea of Foodcode is not only about business, but also about protecting family and ensuring that we put health and well-being of people first, through quality, healthy and sustainably produce products," Shmakova explained.
"The contest provided us with a unique opportunity to learn more about other business models, connect with fellow entrepreneurs and managers, explore new partnerships and expand our markets," she added.
Meanwhile, Cherrie De Erit Atilano from the Philippines, founder and chief executive officer of sustainable food system and inclusive agribusiness of her company, AGREA, won the category of Best Top Manager in the post-pandemic economy.
"Inclusive and sustainable agriculture plays an even more critical role in the post-pandemic world," Atilano said. "This award is a testament to the resiliency and compassion of women in the agricultural supply chain alongside men who persevered in bringing food to the table of both producers and consumers."
"Women should play a significant role in our concerted efforts to recover and rebuild better as a region," said Carolina Cuevas, Chair of the APEC Policy Partnership on Women and the Economy. "The innovation, creativity and resiliency shown by our women entrepreneurs and managers involved in the APEC BEST Award are the embodiment of this spirit."
The contest is an initiative of Russia with China, Japan, Malaysia and Mexico as co-sponsors of this year's contest. This year's contest featured 20 nominees from 11 APEC economies, competing under the theme of "Women Business Leadership in Post-Pandemic Recovery."
"All of us live in extremely challenging times now with the lingering negative impact of the economic and health crisis brought about by the COVID-19 pandemic," said Natalia Strigunova of Russia's Ministry of Economic Development. "We believe that women's entrepreneurship should be a strong driver for post-pandemic recovery."
Besides the 2020 APEC BEST Award grand prize and the award in the Best Top Managers category, the contest also awarded six winners in the following categories:
Best Growth Potential: Lu Yunjuan, Beijing Snowlotus Biotechnology from China
International Attractiveness: Winnie Chan Wei Wei, Bynd Artisan from Singapore
Best Business Sustainability in Tackling the Pandemic: Norzilawaty Binti Mohd Isa, Lykke Familie Enterprise from Malaysia
Fourth Industrial Revolution Project: Hanna Kim, Grip Corporation from Korea
Best Family Business Support: Daniela Carolina Schneider Alvear, Celifamily Gluten Free from Chile
Best Social Impact: Carys Mihardja, Carys Cares from Indonesia
"The goal of the APEC BEST Award is not only to promote women's leadership and best practices amidst the COVID-19 pandemic, but also to provide support to female entrepreneurs, replicate the best business models and expand their networks beyond their home economies to encourage more women to establish their own businesses," added Irina Saltykova, who leads the APEC BEST Award project.
M&A valuations boom in the second half of 2020, despite COVID-19 impacts on the economy
M&A valuations are soaring, with rich valuations and intense competition for many digital or technology-based assets driving global deals activity, according to PwC's latest Global M&A Industry Trends analysis.
Covering the last six months of 2020, the analysis examines global deals activity and incorporates insights from PwC's deals industry specialists to identify the key trends driving M&A activity, and anticipated investment hotspots in 2021.
In spite of the uncertainty created by COVID-19, the second half of 2020 saw a surge in M&A activity.
"COVID-19 gave companies a rare glimpse into their future, and many did not like what they saw. An acceleration of digitalisation and transformation of their businesses instantly became a top priority, with M&A the fastest way to make that happen — creating a highly competitive landscape for the right deals," says Brian Levy, PwC's Global Deals Industries Leader, Partner, PwC US.
Key insights from the second half of 2020 deals activity include:
Dealmaking jumped in the second half of the year with total global deal volumes and values increasing by 18% and 94%, respectively compared to the first half of the year. In addition, both deal volumes and deal values were up compared to the last six months of 2019.
The higher deal values in the second half of 2020 were partly due to an increase in megadeals ($5 billion+). Overall, 56 megadeals were announced in the second half of 2020, compared to 27 in the first half of the year.
The technology and telecom sub-sectors saw the highest growth in deal volumes and values in the second half of 2020, with technology deal volumes up 34% and values up 118%. Telecom deal volumes were up 15% and values significantly up by almost 300% due to three telecom megadeals.
On a regional basis, deal volumes increased by 20% in the Americas, 17% in EMEA and 17% in Asia Pacific between the first and second half of 2020. The Americas saw the biggest growth in deal values of over 200%, primarily due to some significant megadeals in the second half of the year.
COVID-19 accelerates deals activity for digital and technology assets in a highly competitive market
In demand assets have commanded high valuations and fierce competition, driven by macroeconomic factors. These include low interest rates, a desire to acquire innovative, digital or technology-enabled businesses and an abundance of available capital from both corporate (over $7.6 trillion in cash and marketable securities) and private equity buyers ($1.7 trillion).
By comparison, assets in sectors that have been hardest hit by the pandemic like industrial manufacturing or those being shaped by factors such as the transformation to net zero carbon emissions are creating structural changes that companies will need to address. Where the future viability of their business models are challenged, companies may look to distressed M&A opportunities or restructuring to preserve value.
Deal makers widen assessment of value creation to non-traditional sources
Non-traditional sources of value creation such as the impact of environmental, social and governance factors (ESG) are increasingly being considered by deal makers and factored into strategic decision-making and due diligence, as they focus on protecting and maximising returns from high valuations and fierce demand.
"With so much capital out there, good businesses are commanding high multiples and achieving them. If this continues – and I believe it will – then the need to double down on value creation is now more relevant than ever for successful M&A," says Malcolm Lloyd, Global Deals Leader, Partner, PwC Spain.
The impact of a hot IPO market on M&A
The last six months saw the prevalence of the use of special-purpose acquisition companies (SPACs) to pool investor capital for acquisition opportunities in a highly active IPO market. In 2020, SPACs raised about $70 billion in capital and accounted for more than half of all US IPOs. Private equity firms have been key players in the recent SPAC boom, finding them a useful alternative source of capital. More SPAC activity is expected in 2021, especially involving assets such as electric vehicle charging infrastructure, power storage, and healthcare technology.
ILO and LinkedIn launch data insights partnership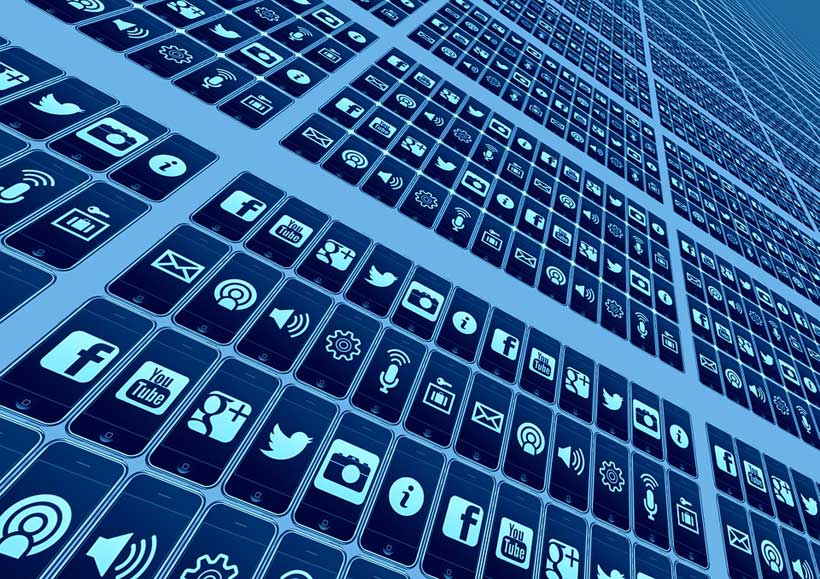 The International Labour Organization (ILO), the Partnership for Action on Green Economy (PAGE) and LinkedIn have launched a two-year data insights partnership that aims to improve government decision-making, promote green jobs and build the capacities of governments to identify and provide training opportunities.

Through the Memorandum of Understanding (MoU) signed between the ILO and LinkedIn on 15 January 2021, the partners hope to support the development of deep, cross-sector partnerships that benefit governments, the private sector, employers' and workers' organizations and civil society organizations. This partnership also supports the achievement of the Sustainable Development Goals (SDGs) and meeting the unique challenges posed by the COVID-19 pandemic.
LinkedIn's real-time view into the global labour market will enable partners to leverage its insights into the skills, jobs and occupations that are quickly rising in demand. For example, LinkedIn's granular, skills-based understanding of green jobs will also detect emerging trends by analysing occupations whose titles may not identify them in a traditional "green" role but are increasingly reliant upon green skills. Complementary LinkedIn data on hiring trends by gender and region will also provide unique insights into the world of work.
Thanks to its MoU with the ILO, these data can now help inform policy recommendations as well as further research and analysis, with a particular focus on supporting governments to transition to green economies within the context of PAGE's work on green jobs as well as helping governments and labour market institutions become more responsive to the needs of workers and employers through the promotion of targeted skills training.

The LinkedIn-ILO partnership also welcomes the strategic collaboration of UNEP and UNITAR , whose complementary mandates and expertise will help translate rich labour related data insights into informed policies and practical capacity building activities.