30 Innovative Solutions Show Path to Renewable-Powered Future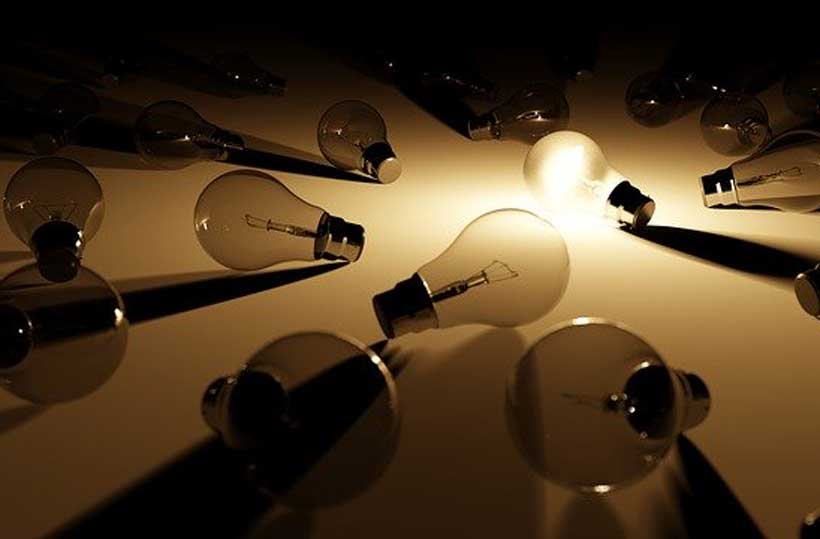 As of today, IRENA has published the full series of 30 Innovation Briefs under its Innovation Landscape report. It is the most comprehensive analysis available on innovation priorities that policymakers must address to successfully decarbonise the electricity systems with renewables and push for innovative renewables solutions in a COVID-19 recovery stimulus. With the new briefs on innovations in system operation and business models published, the full series of briefs analyzing innovations in the four dimensions of the power system (enabling technologies, business models, market design and system operation) is now completed.
Innovation is a key driver for the energy transformation. Innovative solutions can make the energy production, transmission and consumption more flexible, allowing for a higher, cost-effective use of renewables and empowering a new generation of energy consumers. Electrification, decentralisation and digitalization are leading innovation trends that are changing paradigms, unlocking system flexibility for more renewables, changing roles and responsibilities and opening doors to new entrants in the sector.
The power sector has led the way with rapid cost reductions in key renewable energy technologies. Today, renewables accounts for one third of total global power generation, with a substantial growth in variable renewable energy (VRE) like wind and solar PV. However, achieving Paris Agreement climate objectives would require two thirds of global power demand based on renewables by 2050. Globally, the share of electricity consumed in end-use sectors such as industry, transport and buildings would need to double from around a quarter today to almost 50% by mid-century. Wind and solar generation would need to increase from 10% today to 60% over the same period.
While IRENA's Innovation Landscape provides a first-of-its-kind toolbox of solutions for policy makers and guidance on how to apply them system-wide in a coherent and mutually-reinforcing way, "Innovation Briefs" give insights how individual innovations increase flexibility in the system based on the latest experiences in piloting those from front runner countries around the globe.
Innovations are emerging across four key dimensions of the world's power systems:
Enabling Technologies: Technologies that play a key role in facilitating the integration of renewable energy for example batteries, EV charging, blockchain, Internet of Things and AI and big data.
Business models: Innovative models that create the business case for new services, enhancing the system's flexibility and incentivising further integration of renewable energy technologies for example energy-as-a-service, peer-to-peer trading and pay-as-you-go models.
Market design: New market structures and changes in the regulatory framework to encourage flexibility and value services needed in a renewable-based power energy system, stimulating new business opportunities for example time-of-use tariffs and net billing.
System operation: Innovative ways of operating the electricity system, allowing the integration of higher shares of variable renewable power generation for example advanced weather forecast, dynamic line rating and virtual power lines.
Priorities for improving diversity and inclusion in the energy sector
Prominent energy figures from around the world took part in a virtual dialogue last month on ways to accelerate progress on diversity and inclusion in energy. The event was co-hosted by Dr Fatih Birol, the IEA Executive Director; Ambassador Madeleine Chenette, the Permanent Representative of Canada to the Organisation for Economic Co-operation and Development (OECD); and the Clean Energy, Education and Empowerment International Initiative (C3E International).
The C3E International Initiative, under the IEA Technology Collaboration Programme and the Clean Energy Ministerial, aims to enable greater gender diversity in clean energy professions, recognising that transitions to a clean energy future will need to harness all possible talent to succeed.
Participants from across the energy sector took part in the event on 2 December 2020 to share perspectives and insights on what really matters in the industry. Dr Birol emphasised that diversity and inclusion were priorities for his modernisation agenda for the IEA because "decision-making benefits from the strength of diverse perspectives." He noted that the share of women in leadership positions at the IEA had grown from 16% in 2015 to 38% today. Dr Birol said he was "delighted that the virtual dialogue represented voices from across the IEA family, reflecting the 'all fuels and all technologies' approach of the Agency."
Highlighting that women's participation and representation in the energy sector is far below those in other comparable sectors, Ambassador Chenette set out the moral, political and strategic imperatives for accelerating progress. She emphasised that both high-level and personal leadership are critical for overcoming slow progress, and thanked Dr Birol for his leadership in emphasising the need to make economic recoveries from the Covid-19 crisis sustainable.
Empowering women in clean energy transitions is one way to help achieve sustainable recoveries, Ambassador Chenette said, calling for greater efforts to embrace the principle of "what gets meseaured, gets done." She noted that "it is crucial that we all recognise the economic, environmental and social benefits that gender equality delivers."
Elbia Gannoum, CEO of ABEEólica, the Brazilian wind energy association, said that "across the energy sector in Brazil, there is an urgency building – companies are searching for solutions on how to make the shift" to harness the benefits of diversity and inclusion. Due to the growing demand for resources and tools, Ms Gannoum announced the creation of the Energia da Transformação platform, which plans to boost inclusion and diversity through the Brazilian energy sector based on collaboration, knowledge sharing and raising awareness.
A data-driven approach is essential for accelerating progress across industry. Laura McGee, founder and CEO of Diversio, a Canada-based company that provides an intelligence platform to measure, track and improve diversity and inclusion, said that the "energy sector is in the middle of the pack compared to some sectors, and could achieve rapid progress by learning from other industries." Data-driven diagnostics are critical for avoiding missteps and allocating resources to targeted pain points, she added.
Lyu Fang, a senior engineer at the Electrical Engineering Institute at the China Academy of Sciences, shared her personal journey from the start of her career in remote solar PV stations in China to eventually holding leadership positions in the country's huge renewables industry. Today, Ms Fang is Secretary General for the PV Committee of the China Green Supply Chain Alliance and C3E International China Global Ambassador. She highlighted that China's climate ambitions offer many growth opportunities in clean energy through "rising sun industries." She said these should be harnessed to accelerate women's participation and representation in energy.
Strengthening gender diversity in the energy industry requires unrelenting long-term efforts to boost inclusion. Joel Couse, Special Advisor to the IEA, highlighted that the energy industry faces challenges in finding and retaining talented staff in a competitive global market, including to seize the opportunities of clean energy transitions. On the supply side, boosting the number of women entering STEM programmes remains a priority for achieving gender-balanced recruitment. However, getting women into energy careers is not enough, he said, adding that the industry needs to be actively supporting women to progress past the experience hump before caring responsibilities limit their opportunities for certain types of operational jobs. A key challenge is shifting mind-sets and addressing harmful stereotypes about job roles and advancement opportunities that unnecessarily hold women and men back across the talent pipeline, Mr Couse said. Setting quantitative objectives and dates helps focus efforts to make progress.
Leading energy figures call for action
Mechthild Wörsdörfer, IEA Director of Sustainability, Technology and Outlooks who leads the Agency's Gender Diversity Task Force, concluded the virtual dialogue, thanking the participants for driving change and reiterating that the IEA Gender Initiative is focussed on bringing data-driven solutions to the table.
In 2020, the IEA Gender Initiative started work on delivering the mandate set by Ministers from IEA Member Countries on equal opportunities in the energy sector. The Agency began by collecting better disaggregated data on gender and energy.
Strengthening collaboration is key, with the IEA and OECD working together to collect data on women in employment, entrepreneurship and decision‑making roles in the energy sector, and developing indicators on the gender of inventors of energy technologies, which will be published in 2021.
The initiative has determined that there is a lack of good and comparable data on gender trends in the energy sector, and also a strong need to improve methodologies, which is why the IEA accepted the role of Coordinator for C3E International's knowledge and data collection work stream.
The IEA will also conduct a survey of members of the IEA Energy Business Council to develop a baseline on existing corporate practices. The findings and analysis from the survey will be shared in the coming months.
The Agency is also exploring how to integrate gender diversity into its regular analytical work, such as the World Energy Outlook, the measuring of energy efficiency, and through the Clean Energy Transitions Programme, which supports key partner countries in developing and implementing policies. This includes planning a policy package on implementing energy efficiency measures in India, which will impact a predominantly female workforce. The IEA is also prioritising new work on people-centred clean energy transitions, which will also include analysis on gender dimensions.
To share these learnings and insights, and to develop a mutual understanding of the evidence base and what works, the IEA will keep bringing together government, industry and civil society stakeholders to review data and analysis, and to identify priority actions.
Looking ahead, with the help of partners and governments within the IEA family and C3E International, the IEA Gender Initiative can help to mainstream diversity and inclusion in energy policy-making. The IEA Gender Initiative aims to develop a stronger understanding of gender balances throughout the energy sector and to shape the priorities for policy action in future decision-making. The initiative will deliver its first progress report in 2021.
IRENA's World Energy Transition Day Kick-Starts Crucial Assembly Meeting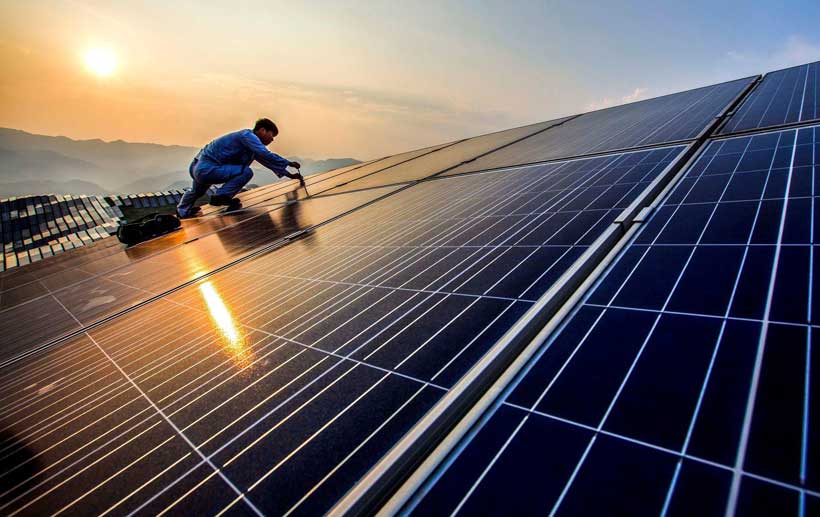 The International Renewable Energy Agency's (IRENA) Eleventh Assembly started today (Monday) and takes place virtually setting the course for a critical year of global commitments to low-carbon development. With the postponed COP26 set to take place later this year, 2021 is seen as an important moment for countries to raise climate mitigation ambition including renewable energy deployment, to align economic recovery efforts with the goals of the Paris Agreement.
"The COVID-19 pandemic defined 2020," said Francesco La Camera, IRENA Director-General. "However, as countries look to recover from the devastating impacts of the pandemic and build back in a way that is more resilient, just and sustainable, we can define this year as the moment we placed the energy transition at the heart of global policy and investment decision making."
The opening day of the Assembly, marked as World Energy Transition Day, sets the direction for four days of high-level discussions on net-zero policies, national energy planning, renewable energy investment and the energy-healthcare nexus, from January 18-21. Close to 2000 high level attendees including Heads of State, Ministers, energy decision makers, multilateral organisations, international stakeholders, and private sector actors will engage in Assembly meetings under the overarching theme of 'COVID19 – Energy Transition'.
United Nations Secretary General, António Guterres, told Ministers and global leaders at the Assembly: "The trillions of dollars needed for recovery from the pandemic must be simultaneously used to move our economies towards net-zero emissions. We must build a global coalition to achieve carbon neutrality by 2050. Renewable technologies are the first choice for decarbonization strategies."
Teresa Ribera, Deputy Prime Minister of the Government of Spain and Minister of Ecological Transition and Demographic Challenge, is the President of the Assembly.
"We are all well aware of the pressing need to change gears towards a sustainable energy future: with over 70% of GHG emissions coming from this sector, the energy transition plays a key role in managing the global climate emergency," said H.E. Teresa Ribera. "Developing countries, economies in transition and highly industrialised countries all have huge opportunities in the decarbonisation of their development pathways: energy access and security, sound economic growth, industry modernisation, job creation.
"To us all, IRENA has become a lighthouse in the energy revolution we need," she added. "Promoting innovation and widespread adoption of renewables and energy efficiency technologies and encouraging Governments to accelerate the transition. Spain is proud to align with IRENA's endeavours and I will be honoured to take the lead of its 11th Assembly in 2021."
Assembly sessions on the 18th, 19th and 20th include a high-level panel on energy transformation for a sustainable post-COVID recovery, followed by four ministerial discussions covering the topics of national energy planning and implementation, scaling up of renewable energy financing, the pathway to carbon neutrality and the role of the energy transition in energising healthcare.
Additionally, conclusions from preliminary stakeholder meetings that took place on the 13th and 14th of January, including IRENA's Legislators Forum, Public-Private Dialogue and the IRENA Youth Forum, will be reported back to the Assembly. The Assembly, which takes place at the start of Abu Dhabi Sustainability Week (ADSW), is being live-streamed on the IRENA website.
"IRENA's global mandate offers us a unique opportunity to convene global leaders, promote knowledge sharing and create the partnerships needed to advance low-carbon development and realise the immediate and long-term benefits of the transition," continued La Camera. "The Assembly is at the heart of these efforts."
UN chief calls for 'urgent transition' from fossil fuels to renewable energy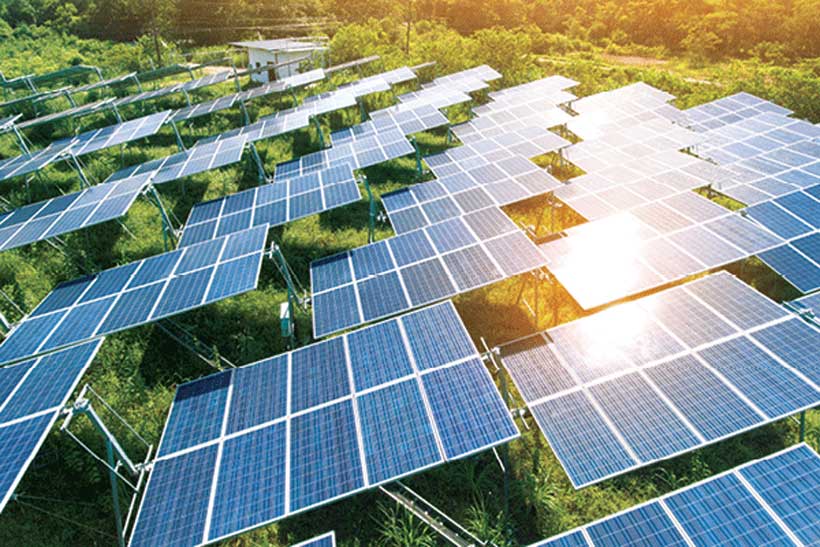 Building a global coalition for carbon neutrality by mid-century will be the UN's "central objective", the world body's top official told a conference on climate action on Monday.
"All countries need credible mid-term goals and plans that are aligned with this objective", Secretary-General António Guterres said, addressing the virtual COP26 Roundtable on Clean Power Transition. "To achieve net zero emissions by 2050, we need an urgent transition from fossil fuels to renewable energy".
Energy for Africa
Painting a picture of some 789 million people across the developing world without access to electricity – three-quarters of whom live in sub-Saharan Africa – the top UN official called it "both an injustice and an impediment to sustainable development".
He signaled "inclusivity and sustainability" as key to support African countries, while underscoring that all nations need to be able to provide access to clean and renewable energy that prevents "the dangerous heating of our planet".
Mr. Guterres asked for a "strong commitment from all governments" to end fossil fuel subsidies, put a price on carbon, shift taxation from people to pollution, and end the construction of coal-fired power plants.
"And we need to see adequate international support so African economies and other developing countries' economies can leapfrog polluting development and transition to a clean, sustainable energy pathway", he added.
Adaptation ' a moral imperative'
Against this backdrop, Mr. Guterres repeated his appeal to developed nations to fulfill their annual pledge for $100 billion dollars to support mitigation and adaptation in developing countries.
Pointing to vulnerabilities faced by Africa – from prolonged droughts in the Sahel and Horn of Africa to devastating floods in the continent's south – he underscored "the vital importance of adaptation" as "a moral imperative".
The UN chief said that while only 20 per cent of climate finance is earmarked for it, adaptation requires "equal attention and investment".
"The forthcoming climate adaptation summit on 25 January is an opportunity to generate momentum in this much neglected area", he added.
Reversing a dangerous trend
Despite huge amounts of money that have been reserved for COVID-19 recovery and stimulus measures, the Secretary-General noted that "sustainable investments are still not being prioritized".
He outlined the need for an annual six per cent decrease in energy production from fossil fuels through renewables, transition programmes, economic diversification plans, green bonds and other instruments to advance sustainability.
He reiterated the need to limit the global temperature rise to 1.5 degrees Celsius above pre-industrial levels, stating emissions needed to fall by 7.6 per cent every year between now and 2030.
However, he noted that "some countries are still going in the opposite direction. "We need to reverse this trend", he said.
Aligning with Paris
He said all public and private financing should support the Paris Agreement and the 2030 Agenda for Sustainable Development with training, reskilling and providing new opportunities that are "just and inclusive".
He noted that a sustainable economy means better infrastructure, a resilient future and millions of new jobs – especially for women and young people, maintaining that "we have the opportunity to transform our world".
"But to achieve this we need global solidarity, just as we need it for a successful recovery from COVID-19", the Secretary-General said, reminding everyone that "in a global crisis we protect ourselves best when we protect all".
"We have the tools. Let us unlock them with political will", concluded the UN chief.