The lingering COVID-19 scourge continues to devastate the global economy. Initial fears of an impending supply chain shock, arising from shuttered Chinese factories, have instead led to a moth-eaten global economy where rising supply is met with depreciating demand and vice versa. To make matter worse, COVID-19 relief funds – amounting to trillions of dollars in the West alone – have ended up benefiting the rich instead of the poor. Micro, Small, and Medium Enterprises (MSMEs), which were ostensibly prioritised for pandemic relief, are now bankrupting in their thousands each month.
The inevitable social backlash, as seen in riots and wantons acts of thuggery throughout the United States, was long anticipated by various studies. It will spread worldwide as economies wilt. In fact, COVID-19 has merely acted as an accelerant – and not the cause – ofour foundering global economy. Even fears over a "second wave" will not prevent mass demonstrations, riots and socioeconomic paralyses in our quixotic "future-proof" cities that are already trembling with the rage of many.
The "Great Reset" anticipated by the World Economic Forum (WEF) seems as certain as its myriad failed forecasts and panaceas. The "global governance" it desperately touts smacks of a Soviet Union with a Techno-Potemkin facade. Many who had lived behind the Iron Curtain may not feel too nostalgic about the long queues, restricted movements, pervasive surveillance and the Orwellian censoring of free speech that has returned behindthe stalking horse of a pandemic.
Governments grappling for solutions will sooner or later realize that globalization is a construct that failed. Part of the problem lies with questions over "who calls the shots" and "where are they called from"? It ignores the general caution of Maslow's Hammer where conditioned biases lead to Sisyphean problem-solving through the same faulty framework.
Proponents of "global governance" face another problem: Every governance structure needs a functioning centre. Nations and supranational blocs (e.g. Brussels/EU) have capitals. Global governance, which remains a concept, has nothing of the sort. Its centre floats freely in the exclusivist ether of the transnational capitalist class (TCC) – pulled only by the fluidic forces of concentrated capital. Technocrats can be appointed to front TCC policies and organizations in order to serve their interests. At present rates, wealth fractionation will exacerbate further, straining societies in desperate need of socioeconomic stability.
Supply Chains and Governments
COVID-19 has exposed the myopia and fragility underlying our worldwide supply chains. Take the global healthcare ecosystem for instance. When COVID-19 struck, India – a traditional pharmaceutical powerhouse– was sourcing 70% of its active pharmaceutical ingredient (API) imports worth $2.4 billion from China. The figures appear worse for the US. According to a recent CFR blog, about 97% of all antibiotics in the US were sourced from China, on top of 80% of APIs used in local drug production. To make matters worse, both the US and India are engaged in a serious geopolitical logjam with China. Imagine the consequences of a full-scale trade war?
The levers of global supply chains are in the hands of the TCC rather than with governments. This is a direct consequence of widening global income gaps and a rapidly shrinking middle class. There is a very pecuniary reason why many billionaires are philanthropists who routinely muscle into traditional areas of taxpayer-funded social provisions such as healthcare, education and poverty alleviation. The source, means of productions and supply chains are controlled by and arbitrated between them. Globalization has produced a rigged market.
In the meantime, people all over the world, sans malcontents in need of a revolution, are bracing themselves for tough times ahead. If governments can trim themselves down through a right mix of priorities, citizens may likewise concede to tightening their belts over the near future. Sub-contracting an army of Internet censors and thought commissars is not a social priority; the provision of healthcare, education, jobs certainly is! Many jobs will inevitably be lost during this decade. However, the years ahead can be a real reset period where workers can be retrained for the industries of tomorrow.
The foremost order of business therefore should be in ensuring the integrity of critical supply chains. Elected officials cannot play dice with basic necessities like food, medicines, clothing, public transportation and the assorted nuts and bolts of daily societal functions. A repeat of faulty personal protection equipment (PPE) that swamped the world in the aftermath of the COVID-19 outbreak must be avoided. Supply chains should be shorter, less prone to exogenous risks and must be dictated by long-term strategic imperatives rather than economics. (For a rough analogy, it can be broadly argued that the Soviet Union had prevailed over Nazi Germany in WWII partly because its supply chains were internally-sourced for the most part).
If critical supplies cannot be sourced internally, they should be acquired from the "near-abroads" i.e. within the region. This in turn will promote regional stability in a highly-anticipated VUCA decade (2020-2030).†
The Role of Quadruple Helix Regionalism
Public policies should be re-modelled for its original purpose – to serve the public! For far too long, the rhetoric here has been drifting perilously away from reality. When it is not aggravating income inequality, globalization has exposed nations to exogenous risks at the expense of regional synergies. The COVID-19 saga, along with ham-fisted lockdowns, is one unintended consequence. The provision of basic necessities during this period became a government responsibility. Knee-jerk responses, without the benefit of pre-emptive risk foresight, lead to systemic socioeconomic etiolation.
To prevent contretemps like these in future, an alternate governance model is badly needed. It should include the citizen as a stakeholder in the national and regional policy processes. This can be effectuated through a net-centric quadruple helix model as shown in the figure below.
Governance Transition: Traditional-National vs Citizen-Technocrat Regional Models
With the citizen as an equal stakeholder along with the public and private sectors as well as the academia, policy formation and societal risks becomes a shared responsibility. Crowdsourced Delphi (E-Delphi) and foresight can be used to refine and execute publicly-generated ideas for a variety of national and regional needs.
Sooner or later, intelligence gathered for any quadruple helix-based issue within the PESTLE spectrum would necessitate the introduction of Big Data Analytics (BDA). Rising levels of governance-related complexities is inevitable but need not necessarily lead to runaway cul-de-sacs that typify the current global order. (Most global think tanks, for example, lack blogs or expert columns to tap into ideas from the public domain).
Various scalable governance models towards this end have already been conceptualized in anticipation of this VUCA decade. The author himself had formulated one for his doctoral thesis. Researchers linked to the Finland Futures Research Centre and Lithuania's Kazimieras Simonavicius University have been working on regional innovation models underpinned by Big Data and foresight.
At the end of the day, the ideas are there in the public domain to see us through this turbulent decade. The public is there to generate those ideas and experts are available to refine and execute appropriate policies. Because of the need for scalability, next-gen governance models should be people- and region-centric.
Regions like Scandinavia and the Baltics (which the author collectively calls "SCANBALT") and the Association of Southeast Asian Nations (ASEAN) – which had weathered the COVID-19 crisis remarkably well – are arguably better poised to handle the varied challenges ahead. The circumstances in various regions naturally differ. While SCANBALT has an enviable level of cultural cohesiveness and technological know-how, ASEAN can be the beneficiary of industries moving out of China. Eastern European nations may likely seek a sub-regional compact in order to avoid the discombobulations of its Western counterparts in the European Union.
But will governments, ossified by age-old bureaucratic traditions, be willing to tap into the synergies of people-centric regionalism?
†Maavak, M. (2021). Horizon 2020-2030: Will Emerging Risks Unravel our Global Systems? Accepted for publication. Salus Journal, Issue 1 2021.
The first Africa-Caribbean Trade and Investment Forum Comes On 1-3 September at Barbados
With the new dawn gradually unfolding, African financial institutions such as the African Export-Import Bank (Afreximbank) are making tremendous efforts and offering support for African leaders in consolidating Africa's economy within the framework of the African Union Agenda 2063. They have consistently been pushing to transform agriculture as the safest approach to reduce imports and insure food security, improve industrialization and the raise the efficiency of human resource capital in Africa.
The Government of the Republic of Barbados will be hosting the first ever edition of the AfriCaribbean Trade and Investment Forum (ACTIF) which is being convened by African Export-Import Bank (Afreximbank) and Government of Barbados in collaboration with African Union Commission (AUC), African Continental Free Trade Area (AfCFTA) Secretariat, Africa Business Council, the Caribbean Community Secretariat, and Caribbean Export Development Agency.
The African and Caribbean ties are deep rooted and based on shared history, culture, and sense of a common identity and destiny that was forged by the slave trade creating large centres of African Diaspora in the Caribbean and elsewhere. While Africa and the Caribbean have renewed their engagement, with a Heads of State and Government Summit of the Caribbean Community and Africa, held on 7 September 2021, the relationship needs to be institutionalized through deepening of trade and investment ties between the two regions.
The holding of the inaugural Africa-Caribbean Trade and Investment Forum is, therefore, a key strategic deliverable towards the institutionalisation of the reborn relationship between Africa and the Caribbean. This Forum will further consolidate the political agreement reached by Heads of State and Government of the Caribbean Community and which aims to strengthen collaboration, unity and to foster increased trade, investment and people-to-people engagement between the two regions.
It is in this context that the inaugural Africa Caribbean Trade and Investment Forum (ACTIF), has been organized to hold during 1-3 September at Bridgetown, Barbados. The Forum dubbed: AfriCaribbean Trade and Investment Forum 2022, will hold under the theme "One People, One Destiny. Uniting and Reimagining Our Future" vividly reflecting the common cultural aspirations.
The main goal of the AfriCaribbean Trade and Investment Forum is to provide a platform for the development of strategic partnerships between the business communities in Africa and the CARICOM Region with the objective of fostering bilateral cooperation and engagement in trade, investment, technology transfer, innovation, tourism, culture and other services. The Forum will also be used as a vehicle to actively promote trade and investment opportunities among people of Africa and the Caribbean, as well as the wider diaspora which will contribute to the implementation of the African Continental Free Trade Agreement (AfCFTA) and to the Caribbean trade development agenda.
Africa leaders and its people highly appreciate the readiness of external countries, who in practical terms, engage in infrastructure development, agriculture and industry especially at the dawn of the rapid geopolitical changes possibly leading to creating a new global economic order. Noting the significance, a number of countries are simultaneously trying to understand barriers in the region and are steadily exploring ways to leverage unto the newly created AfCFTA which provides a unique and valuable platform for businesses to access an integrated African market of over 1.3 billion people in Africa.
China's economy showing resilience and potentials amid headwinds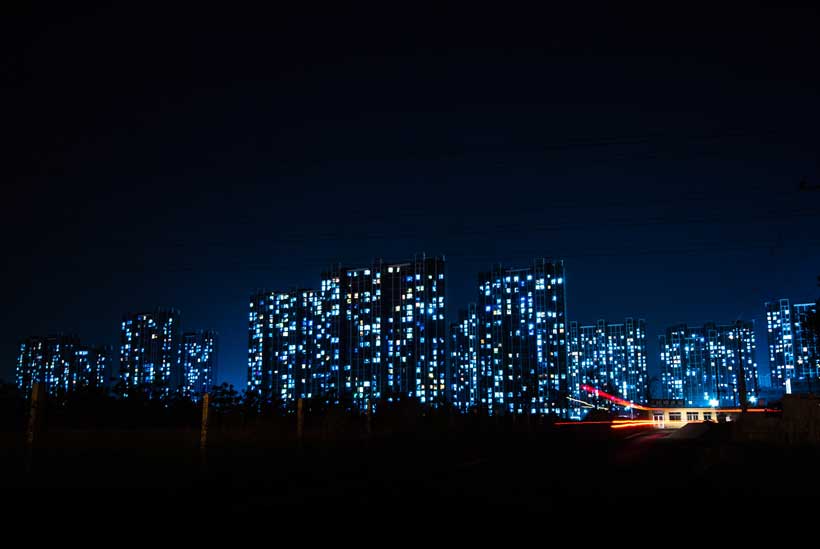 Since the beginning of this year, the increasingly complicated international environment and weakened global economic recovery, as well as sporadic but multiple local outbreak of COVID-19 pandemic caused harsh impacts on China's economic development.
Affected by both domestic and external unfavorable factors, China's economic performance in the second quarter was less ideal than expected, which has resulted in some negative rhetoric against China's economy on some media. In this case, I would like to share some views on China's economy and its prospects:
First, China's economy managed to grow in the second quarter despite downward pressure. In the second quarter of this year, the impacts from a new round of COVID flare-ups and other unexpected factors steeply increased the downward pressure on China's economy, and major economic indicators tumbled in April.
However, the Chinese government responded with resolute and swift actions. We put stable growth higher on the agenda, held ground against a massive stimulus, worked to front-load the policies set, and introduced and implemented a policy package for stabilizing the economy. The effects emerged immediately. In May, the decline in major economic indicators slowed.
In June, the economy stabilized and rebounded. Major indicators picked up fairly fast and returned to the positive territory. As a result, the economy registered a positive growth in the second quarter. The gross domestic product (GDP) of China in the first half year was 56,264.2 billion yuan, up by 2.5% year on year at constant prices. In terms of specific economic indicators, industrial production was steadily recovered and the total value added of industrial enterprises above designated size grew by 3.9% year on year in June which is 3.2% higher than in May. The service industry production index also increased from -5.1% to 1.3%. The total retail sales of consumer goods bounced back from -6.7% to 3.1% in June demonstrating market sales improvement and fast growth in retail sales of goods for basic living.
Exports went up by 22% which is 6.7% higher than the previous month. By ensuring supply and price stability in the market, focusing on grain and energy production, and overcoming the impacts of imported inflation, the consumer price is also generally stable and the employment improved.
Second, China's economy is expected to recover gradually and maintain steady growth. The risk of stagflation in the global economy is on the rise these days, thus raising the concerns of instability and uncertainty in China's economic growth. However, China's economy has strong resilience and great potentials and the fundamentals sustaining China's long-term economic growth remain unchanged. With the implementation of a series of policies and measures to stabilize growth, China's economic performance is expected to gradually improve. First, a major economy like China always has enormous resilience.
We should be aware of the considerably large scale of China's economy and its advantages for having a solid material foundation and a huge domestic market. Second, the potentials of demand recovery are significant. Chinese government is determined to stabilize investment, accelerate the issuance and use of special-purpose bonds, speed up major projects construction, and encourage infrastructure investment. We expect to see further consumption recovery as the offline consumer services are reviving and the government policies to boost consumption are coming into effect.
Moreover, China's foreign trade sustained great resilience. In May, China's total import and export volume increased by 9.5% year-on-year, 9.4% higher than the previous month; and 14.3% in June, 4.8% higher than that in May. Third, there is a concrete foundation for production to rebound. Following the steady recovery of production, the industrial and supply chains have been gradually smoothed, and the promoting effects of key industries such as automobiles and electronics will further strengthen. And the service industry turned from a decline to an increase in June as the pandemic situation improved.
In addition, the promising recovery of transportation industry will also be of great help for the further production boost. Fourth, innovation will provide new momentum for economic growth. Under the pandemic, traditional industries have accelerated their transition and expansion towards digitization and intelligentization, meanwhile new industries continue to develop steadily and rapidly. Fifth, China's macroeconomic policies are consistent and precise. The positive effects of policies such as large-scale tax refunds, issuance and use of special-purpose bonds, and increased financial support for the production will emerge, which will contribute to the steady recovery and growth of the economy.
Third, China's economy has been deeply integrated into the global economy, and opening-up is one of China's fundamental national policies. China cannot develop in isolation from the world, and the world also needs China for its development. Affected by factors such as the COVID-19 pandemic and the Ukraine crisis, the global industrial chain, and supply chain are disturbed. As a result, many countries are stuck in multiple crises in terms of food and energy. Rising prices have forced major economies to tighten their economic policies, and pushed the world economy into a substantial risk of stagflation. China, as the largest developing country in the world, has profound developmental potentials and can certainly provide a strong impetus for the global economic recovery.
China will deepen high-level opening-up, stay committed to free trade and fair trade, and help keep the two wheels of multilateral and regional trade cooperation running in parallel. Continued efforts will be made to foster a market-oriented, world-class business environment governed by a sound legal framework, and ensure foreign enterprises' equal access to unlimited sectors in accordance with law in order to realize mutual benefit amid fair competition. China is ready to strengthen international cooperation against COVID-19 and willing to make its COVID control measures more targeted and well-calibrated under the premise of ensuring safety against the pandemic. We will steadily optimize the visa issuance and COVID testing policies and keep resuming and increasing international passenger flights in an orderly manner, and prudently advance overseas commerce and cross-border travel for labor services, so as to better promote personnel exchanges and China's cooperation with the world.
In the first half of this year, the bilateral trade between China and Iran increased dramatically, consolidating China's position as the top trading partner of Iran. We are sure that the steady recovery and growth of China's economy will provide more opportunities for countries around the world including Iran. In the second half of this year, China will hold a number of exhibitions like the 7th China-Eurasia Expo, the 22nd China International Fair of Investment and Trade, the 132nd Canton Fair, and the 5th China International Import Expo which are great chances for Iranian merchants to learn more about China's market and conduct cooperation with China. China will actively implement the Global Development Initiative and all countries around the world, including Iran, are welcome to benefit from China's economic development, promote high-quality Belt and Road cooperation through greater openness and cooperation in trade, investment and other fields. In this way, we will be able to collectively build a community with a shared future for mankind.
From our partner Tehran Times
Seventh Package of Sanctions against Russia Presents Unaccounted-for Risks
The seventh package of the European Union sanctions against Russia in connection with the events in Ukraine will be remembered for its ban on the import of Russian gold, the expansion of export controls, as well as its list of blocked individuals and organisations. However, an important new feature hasn't been thoroughly discussed. In Art. 9 Council Regulation EU No. 269/2014, a rule was introduced that sanctioned individuals are required to report to the competent authorities of an EU country about their assets in the jurisdiction of the European Union. The deadlines are stringent. Reports must be submitted before September 1 of this year. Those who are slapped with sanctions in the future must report within six weeks. In addition, blocked persons are obliged to cooperate with the competent authority in the verification of this information.
Let's recall that the essence of blocking sanctions is that the assets of individuals and organisations that fall under them in the EU are frozen. In other words, they formally remain the property of such persons, but their use is forbidden. These assets may include bank accounts, real estate, capital goods, vehicles, etc. In addition, blocked persons are prohibited from providing "economic resources". This essentially means a ban on most economic relations with them.
What is the meaning of this new feature? Most likely, the EU authorities want to facilitate the search for the assets of blocked persons. They specify that the sanctioned individuals themselves should do this "legwork." If they refuse to comply by reporting their assets, then according to Art. 9 of the said Regulations, their actions will be regarded as circumvention of the sanctions regime. In turn, violation of the Regulations may lead to criminal liability and the confiscation of property obtained as a result of the circumvention of the sanctions. Article 15 of the Regulation obliges Member States to develop criminal prosecution measures for violation of the EU sanctions regime, as well as to take all necessary measures to confiscate the proceeds of such a violation. In other words, by failing to report their assets in the EU, blocked persons risk being sued, facing criminal charges, or losing their property.
The West has actively discussed the confiscation of the assets of blocked Russians since February 2022. Work on legal mechanisms is underway in the United States. In Canada, the forfeiture framework has been approved by the Senate.
Now that the seventh package of sanctions has been adopted, a similar mechanism is now being seen in the EU, albeit in the context of circumventing sanctions due to failure to provide information.
It is not yet clear how these rules will be applied. However, the existing legal mechanism may well be interpreted by the member countries in a way that is detrimental to the sanctioned individuals. To date, 110 legal entities and 1,229 individuals have been targeted by EU blocking sanctions over the Ukrainian issue. While not everyone has property in the EU, for others, the value of the assets may be huge, and attempts to confiscate or prosecute will inevitably cause new political tensions. For example, within the framework of the seventh package, Rossotrudnichestvo, which has a network of Russian centres of science and culture in the EU countries, was blocked. The same applies to the Russkiy Mir Foundation and its Russian Centres in the EU countries. It can be assumed that Sberbank and a number of other blocked Russian banks, enterprises and individual entrepreneurs have assets in the EU. Access to their property should be blocked by EU authorities anyway. The new rules of the seventh package also add the risks of confiscation in the event of a lack of reporting within the specified timeframe or a refusal to cooperate with the competent authorities.
The experience of the crisis concerning transit to the Kaliningrad region has shown that the authorities of individual member states can interpret EU sanctions very broadly. It cannot be ruled out that the new features of the seventh package will receive similarly broad interpretations. It is necessary to be ready for a scenario where the property of individuals and structures in the EU is confiscated, as well as their criminal prosecution in certain EU countries for violating sanctions legislation.
From our partner RIAC