Latin America's Tourism Industry Must Address Long-Standing Shortfalls to Bounce Back after COVID-19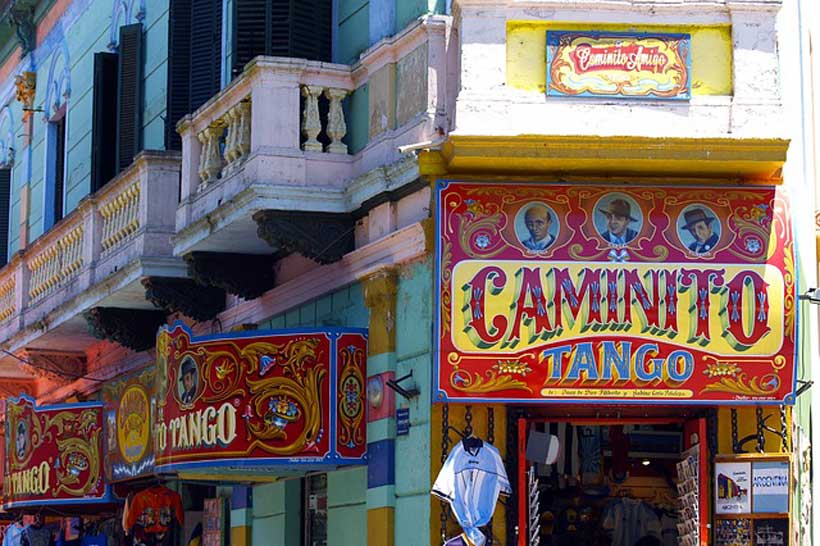 New analysis from the World Economic Forum shows that some of Latin America's and the Caribbean's tourism strengths are less important than before to a competitive tourism economy during COVID-19. The onset and spread of the COVID-19 pandemic has shifted the factors that make a country's travel and tourism sector competitive. Certain factors, such as healthcare capacity and digital travel offerings, are increasing in importance during the pandemic. Other factors, like international openness – a primary strength of Latin America – are now less important.
Before the outbreak of COVID-19, the Latin America and Caribbean region was improving in terms of travel and tourism competitiveness, but most of its economies still performed below the global average.Tourism slowdowns give policy-makers and business leaders in the region a chance to reassess their tourism practice and policies, especially in infrastructure and unsustainable tourism development, which are particular risks to the region's long-term tourism resilience.
"COVID-19 has had a severe impact on the travel and tourism sector, with some parts of the sector effectively shut down completely," said Christoph Wolff, Head of Mobility at the World Economic Forum. "Considering that tourism accounts for nearly 10% of the world's jobs, it's important that countries take serious measures to ensure their tourism is competitive and ready to bounce back as COVID-19 measures are rolled back and countries begin to reopen."
In Latin America, these changes in travel competitiveness are particularly troublesome. Europe and other countries with more ample health resources have a better chance of containing and managing COVID-19 cases than other countries with less-developed health resources, potentially speeding up a safe reopening of their travel sector. For example, Latin America's and the Caribbean's healthcare capacity constraints are exemplified by the particularly low levels of hospital beds there, with 42% fewer beds per 10,000 people than the global mean.
Similarly, higher ICT readiness will allow tourism companies and their supply-chain partners to provide more services digitally – a growing advantage when person-to-person interactions are constrained. Competitiveness components such as a favourable business environment and labour markets can also act as supply-side stimuli, generating relief and accelerating the recovery.
The World Travel and Tourism Council estimates that the travel and tourism industry accounts for 10.2% of GDP in the Latin America and Caribbean region. In some countries, such as Jamaica, tourism accounts for a much higher percentage of GDP. The current downturn is having a major effect on economies heavily dependent on tourism.
Despite the downturn, the region's long-term prospects for remain encouraging, as travel and tourism growth has continually outpaced global GDP growth for the past decade. While the region benefits from rich natural resources and improving international openness, numerous obstacles remain. These include unfavourable business, safety and security conditions, gaps in health and hygiene, underdeveloped infrastructure and environmental issues.
Latin America and Caribbean countries can use this time to re-evaluate their tourism development projects and build for a better sector in the future. For example, opportunities exist within their infrastructure gap. Good air transport is critical to Latin America's travel competitiveness, especially considering the region's hard-to-traverse terrain. Pandemic shutdowns have further slowed infrastructure projects but also offer an opportunity for countries in the region to reassess their ongoing projects and direct attention to the most critical areas. Building infrastructure for a better balance between tourism and local demand will be particularly important.
Improving travel and tourism competitiveness requires collaboration between the public and private sectors. Moreover, stakeholders must recognize the need to consider environmental and socio-economic sustainability in their decision-making. Approaches that focus only on driving short-term tourism demand have the potential to weaken the long-term resilience of the travel and tourism industry.
By improving their travel and tourism competitiveness, countries in the Latin America and Caribbean region can help the travel and tourism industry survive, recover and "build back stronger" from the impact of COVID-19.
The Latin America and Caribbean Travel & Tourism Competitiveness Landscape Report uses competitiveness rankings and data from the World Economic Forum's 2019 Travel and Tourism Competitiveness Ranking (TTCR), and puts them in the context of COVID-19 and the changes the pandemic has brought to the travel and tourism economies in the Latin America and Caribbean region. The TTCR is a biennial report that ranks countries on the competitiveness of their travel and tourism sectors; the most recent edition was released in September 2019.
Statistics to Guide Restart of Tourism in the Caribbean
From the need for enhanced political engagement to developing relevant expertise, the World Tourism Organization, jointly with the Caribbean Tourism Organization, have united their Members in the Caribbean to address the key challenges they face in making effective use of statistics to drive the restart of their tourism sectors.
Over the course of two days, a regional virtual workshop analysed the importance of tourism data for supporting the sector in the present and helping tourism to restart in the Caribbean in a timely and sustainable manner. The workshop brought together around 130 participants from 23 States, including the leaders of National Tourism Administrations, National Statistical Offices, Central Banks and Migration authorities. The high-level status of participants ensures that they will in turn spread UNWTO's technical expertise within their own countries, empowering more tourism professionals with knowledge of how best to analyse and use data to guide decisions.  
Through the sessions, the Caribbean tourism community got a better understanding of the fundamentals of tourism statistics. They were also given an overview of UNWTO's Tourism Satellite Account (TSA) data, as well as guidance on how this can be used to guide decision-making. 
Welcoming UNWTO's technical assistance, Neil Walters, Acting Secretary General of the Caribbean Tourism Organization said: "We recognize the importance of data and statistics in the development of COVID-19 recovery programs and comprehensive sustainable tourism strategies. We thank the UNWTO for supporting our efforts at capacity building in tourism statistics analysis and reporting in the Caribbean."
The workshop also emphasized the relevance of tourism statistics, both for informing the sector's response to the COVID-19 pandemic but also, looking ahead, for its role in guiding sustainable development across the Caribbean region. As with every other global region, the crisis has hit the Caribbean hard. According to the latest UNWTO data, Caribbean destinations experienced a 67% fall in international tourist arrivals in 2020 compared to the previous year. Given the reliance of many destinations on the sector, this has placed large numbers of livelihoods and businesses at risk and makes the timely restart of tourism vital.
2020: Worst Year in Tourism History with 1 Billion Fewer International Arrivals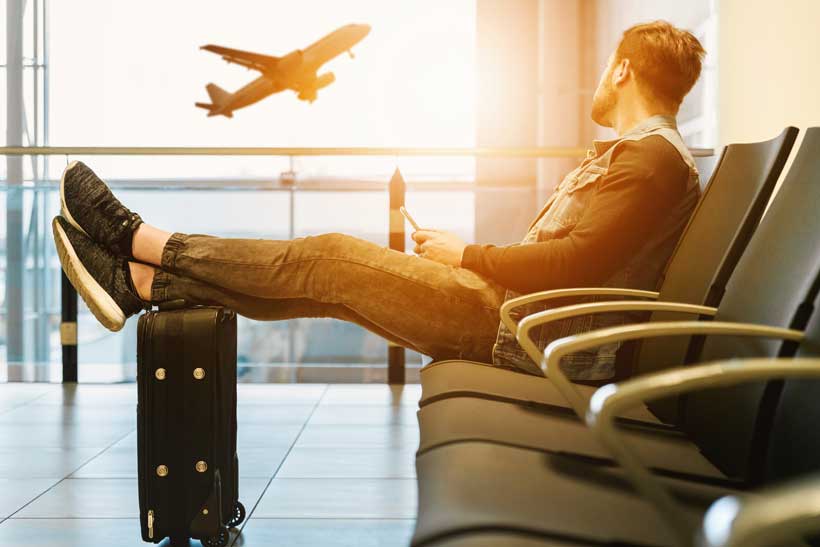 Global tourism suffered its worst year on record in 2020, with international arrivals dropping by 74% according to the latest data from the World Tourism Organization (UNWTO). Destinations worldwide welcomed 1 billion fewer international arrivals in 2020 than in the previous year, due to an unprecedented fall in demand and widespread travel restrictions. This compares with the 4% decline recorded during the 2009 global economic crisis.
According to the latest UNWTO World Tourism Barometer, the collapse in international travel represents an estimated loss of USD 1.3 trillion in export revenues – more than 11 times the loss recorded during the 2009 global economic crisis. The crisis has put between 100 and 120 million direct tourism jobs at risk, many of them in small and medium-sized enterprises.
Due to the evolving nature of the pandemic, many countries are now reintroducing stricter travel restrictions. These include mandatory testing, quarantines and in some cases a complete closure of borders, all weighing on the resumption of international travel. At the same time, the gradual rollout of a COVID-19 vaccine is expected to help restore consumer confidence, contribute to the easing travel restrictions and slowly normalize travel during the year ahead.
UNWTO Secretary-General Zurab Pololikashvili said: "While much has been made in making safe international travel a possibility, we are aware that the crisis is far from over. The harmonization, coordination and digitalization of COVID-19 travel-related risk reduction measures, including testing, tracing and vaccination certificates, are essential foundations to promote safe travel and prepare for the recovery of tourism once conditions allow."
Recovery outlook remains cautious
The latest UNWTO Panel of Experts survey shows a mixed outlook for 2021. Almost half of respondents (45%) envisaged better prospects for 2021 compared to last year, while 25% expect a similar performance and 30% foresee a worsening of results in 2021.
The overall prospects of a rebound in 2021 seem to have worsened. 50% of respondents now expect a rebound to occur only in 2022 as compared to 21% in October 2020. The remaining half of respondents still see a potential rebound in 2021, though below the expectations shown in the October 2020 survey (79% expected recovery in 2021). As and when tourism does restart, the UNWTO Panel of Experts foresee growing demand for open-air and nature-based tourism activities, with domestic tourism and 'slow travel' experiences gaining increasing interest.
Looking further ahead, most experts do not to see a return to pre-pandemic levels happening before 2023. In fact, 43% of respondents point to 2023, while 41% expect a return to 2019 levels will only happen in 2024 or later. UNWTO's extended scenarios for 2021-2024 indicate that it could take two-and-a-half to four years for international tourism to return to 2019 levels.
All world regions affected
Asia and the Pacific (-84%) – the first region to suffer the impact of the pandemic and the one with the highest level of travel restrictions currently in place – recorded the largest decrease in arrivals in 2020 (300 million fewer). The Middle East and Africa both recorded a 75% decline.
Europe recorded a 70% decrease in arrivals, despite a small and short-lived revival in the summer of 2020. The region suffered the largest drop in absolute terms, with over 500 million fewer international tourists in 2020. The Americas saw a 69% decrease in international arrivals, following somewhat better results in the last quarter of the year.
A full overview of the latest global, regional and sub-regional data can be found at the UNWTO World Tourism Barometer and the UNWTO Tourism Recovery Tracker.
Opportunities for Women in Tourism Increasing Across Middle East
Fewer than one in 10 tourism workers in the Middle East are women though this proportion is steadily increasing, new research has found. The Regional Report on Women in Tourism in the Middle East, released today by the World Tourism Organization (UNWTO) and the Ministry of Tourism of the Kingdom of Saudi Arabia, highlights the progress that has been made, as well as opportunities to further advance gender equality in the sector.
The new publication, which complements the Global Report on Women in Tourism, Second Edition, was compiled within the framework of the Saudi Arabia G20 2020 Presidency. It highlights the positive steps that have been taken at a policy level in recent years while demonstrating the work still needed to achieve UN Sustainable Development Goal 5 in the Middle East, particularly when compared with other world regions.
The key findings of the report show that:
8% of people employed in tourism in the region are women, compared to 16% in the overall economy of the region. At a global level 54% of people employed in tourism are women compared to 39% in the broader global economy
Women are well-educated but not entering the tourism workforce.
Women have higher rates of tertiary education than men yet remain considerably underrepresented in employment.
The public sector is leading the way for women in leadership roles.
21% of tourism Ministers are female in the region compared to 23% at a global level
UNWTO Secretary General, Zurab Pololikashvili, said "Tourism has historically provided abundant opportunities for women's empowerment all over the world. In the Middle East, while there is much progress still to be made, our Member States are leading the charge. As tourism restarts, we will work with them to ensure gender equality remains center stage in their recovery plans, empowering women to become financially independent, challenge stereotypes and start their own businesses."
Gender gaps in employment and entrepreneurship
The reports also shows that in employment, self-employment and SME ownership, women's participation is significantly lower that men's across the region with a reluctance towards working in tourism. Concerns over balancing family and work life conciliation and legislative barriers were all found to be among the primary contributing factors for this.
Public sector providing opportunities
According to the latest data, 21% of regional tourism minister positions were filled by women in 2019. The report also highlights a rich mosaic of women in senior tourism positions and a raft of policy level initiatives such as Saudi's Vision 2030, Egypt's Tourism Reform Programme and the United Arab Emirates' Gender Balance Council.
The recent nature of many of these policy initiatives mean it is still too early to evaluate the results, particularly in the private sector. This report aims to act as a benchmark for future research into the effects of these policies and to catalyze further work towards gender-equality. Research is also considerably hampered by the lack of sex-disaggregated tourism data being collected and reported, with participation in UNWTO's fledgling 'Measuring the Sustainability of Tourism' initiative forming one of the key recommendations of the report.
The General Supervisor for International Cooperation at the Saudi Arabia Ministry of Tourism, Ms. Haifa Al-Jedea, said: "Historically, women have played a vital role in tourism, and in light of the Kingdom's Vision 2030, Saudi has made a concerted effort to facilitate and encourage more women to participate in the sector through improved legislation, new policies, education, supporting SMEs and career development. We hope to be a leader for women's empowerment in tourism and look forward to cooperating with our neighbors and international partners to break any remaining gender barriers in tourism locally and internationally."