Latin America's Tourism Industry Must Address Long-Standing Shortfalls to Bounce Back after COVID-19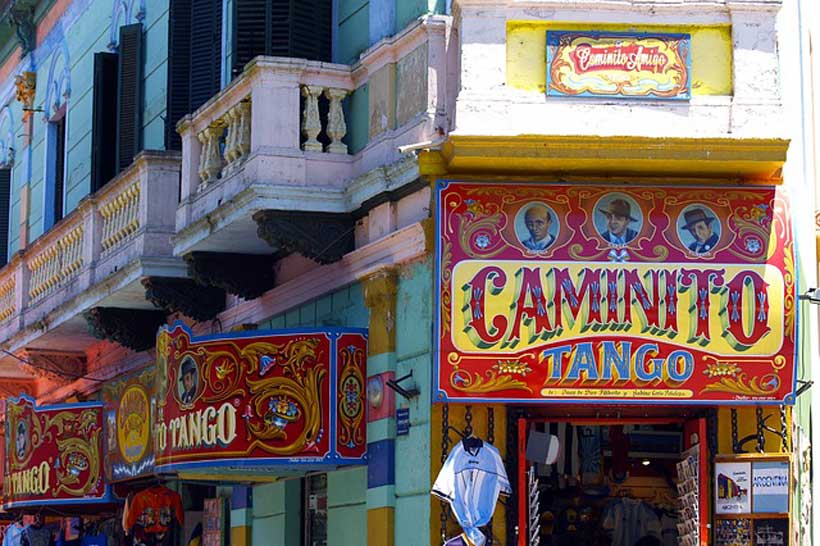 New analysis from the World Economic Forum shows that some of Latin America's and the Caribbean's tourism strengths are less important than before to a competitive tourism economy during COVID-19. The onset and spread of the COVID-19 pandemic has shifted the factors that make a country's travel and tourism sector competitive. Certain factors, such as healthcare capacity and digital travel offerings, are increasing in importance during the pandemic. Other factors, like international openness – a primary strength of Latin America – are now less important.
Before the outbreak of COVID-19, the Latin America and Caribbean region was improving in terms of travel and tourism competitiveness, but most of its economies still performed below the global average.Tourism slowdowns give policy-makers and business leaders in the region a chance to reassess their tourism practice and policies, especially in infrastructure and unsustainable tourism development, which are particular risks to the region's long-term tourism resilience.
"COVID-19 has had a severe impact on the travel and tourism sector, with some parts of the sector effectively shut down completely," said Christoph Wolff, Head of Mobility at the World Economic Forum. "Considering that tourism accounts for nearly 10% of the world's jobs, it's important that countries take serious measures to ensure their tourism is competitive and ready to bounce back as COVID-19 measures are rolled back and countries begin to reopen."
In Latin America, these changes in travel competitiveness are particularly troublesome. Europe and other countries with more ample health resources have a better chance of containing and managing COVID-19 cases than other countries with less-developed health resources, potentially speeding up a safe reopening of their travel sector. For example, Latin America's and the Caribbean's healthcare capacity constraints are exemplified by the particularly low levels of hospital beds there, with 42% fewer beds per 10,000 people than the global mean.
Similarly, higher ICT readiness will allow tourism companies and their supply-chain partners to provide more services digitally – a growing advantage when person-to-person interactions are constrained. Competitiveness components such as a favourable business environment and labour markets can also act as supply-side stimuli, generating relief and accelerating the recovery.
The World Travel and Tourism Council estimates that the travel and tourism industry accounts for 10.2% of GDP in the Latin America and Caribbean region. In some countries, such as Jamaica, tourism accounts for a much higher percentage of GDP. The current downturn is having a major effect on economies heavily dependent on tourism.
Despite the downturn, the region's long-term prospects for remain encouraging, as travel and tourism growth has continually outpaced global GDP growth for the past decade. While the region benefits from rich natural resources and improving international openness, numerous obstacles remain. These include unfavourable business, safety and security conditions, gaps in health and hygiene, underdeveloped infrastructure and environmental issues.
Latin America and Caribbean countries can use this time to re-evaluate their tourism development projects and build for a better sector in the future. For example, opportunities exist within their infrastructure gap. Good air transport is critical to Latin America's travel competitiveness, especially considering the region's hard-to-traverse terrain. Pandemic shutdowns have further slowed infrastructure projects but also offer an opportunity for countries in the region to reassess their ongoing projects and direct attention to the most critical areas. Building infrastructure for a better balance between tourism and local demand will be particularly important.
Improving travel and tourism competitiveness requires collaboration between the public and private sectors. Moreover, stakeholders must recognize the need to consider environmental and socio-economic sustainability in their decision-making. Approaches that focus only on driving short-term tourism demand have the potential to weaken the long-term resilience of the travel and tourism industry.
By improving their travel and tourism competitiveness, countries in the Latin America and Caribbean region can help the travel and tourism industry survive, recover and "build back stronger" from the impact of COVID-19.
The Latin America and Caribbean Travel & Tourism Competitiveness Landscape Report uses competitiveness rankings and data from the World Economic Forum's 2019 Travel and Tourism Competitiveness Ranking (TTCR), and puts them in the context of COVID-19 and the changes the pandemic has brought to the travel and tourism economies in the Latin America and Caribbean region. The TTCR is a biennial report that ranks countries on the competitiveness of their travel and tourism sectors; the most recent edition was released in September 2019.
International Tourism Down 70% as Travel Restrictions Impact All Regions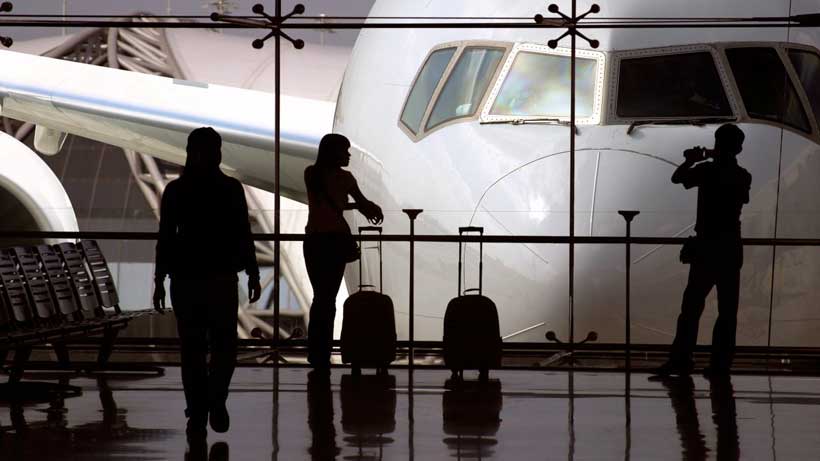 Restrictions on travel introduced in response to the COVID-19 pandemic continue to hit global tourism hard, with the latest data from the World Tourism Organization (UNWTO) showing a 70% fall in international arrivals for the first eight months of 2020.
According to the newest UNWTO World Tourism Barometer, international arrivals plunged 81% in July and 79% in August, traditionally the two busiest months of the year and the peak of the Northern Hemisphere summer season. The drop until August represents 700 million fewer arrivals compared to the same period in 2019 and translates into a loss of US$ 730 billion in export revenues from international tourism. This is more than eight times the loss experienced on the back of the 2009 global economic and financial crisis.
"This unprecedented decline is having dramatic social and economic consequences, and puts millions of jobs and businesses at risk," warned UNWTO Secretary-General Zurab Pololikashvili. "This underlines the urgent need to safely restart tourism, in a timely and coordinated manner".
This unprecedented decline is having dramatic social and economic consequences, and puts millions of jobs and businesses at risk
Recovery short-lived
All world regions recorded large declines in arrivals in the first eight months of the year. Asia and the Pacific, the first region to suffer from the impact of COVID-19, saw a 79% decrease in arrivals, followed by Africa and the Middle East (both – 69%), Europe (-68%) and the Americas (-65%).
Following its gradual reopening of international borders, Europe recorded comparatively smaller declines in July and August (-72% and -69%, respectively). The recovery was short-lived however, as travel restrictions and advisories were reintroduced amid an increase in contagions. On the other side of the spectrum, Asia and the Pacific recorded the largest declines with -96% in both months, reflecting the closure of borders in China and other major destinations in the region.
Demand for travel remains largely subdued due to the ongoing uncertainty about the pandemic and low confidence. Based on the latest trends, UNWTO expects an overall drop close to 70% for the whole of 2020.
Rebound in international demand expected by Q3 2021
UNWTO's Panel of Experts foresees a rebound in international tourism in 2021, mostly in the third quarter of 2021. However, around 20% of experts suggest the rebound could occur only in 2022. Travel restrictions are seen as the main barrier standing in the way of the recovery of international tourism, along with slow virus containment and low consumer confidence. The lack of coordinated response among countries to ensure harmonized protocols and coordinated restrictions, as well as the deteriorating economic environment were also identified by experts as important obstacles for recovery.
Global Tourism Crisis Committee Meets Again: Coordination, Vital Ingredient for Recovery
Consistent and harmonized travel protocols, enhanced safety measures and the protection of jobs and livelihoods are the main ingredients needed for the restart of tourism. The Sixth meeting of the UNWTO Global Tourism Crisis Committee reminded participants of the need to work together as the only means of advancing the sustainable recovery of the sector. The meeting produced a commitment to create a new UNWTO Committee on Common Safety Protocols to increase confidence in international travel, as well as firm plans for enhanced consumer protection for consumers and measures to protect jobs.
Setting the tone for the meeting, UNWTO Secretary-General Zurab Pololikashvili made clear that, with many millions of livelihoods at stake, inaction is not an option, and that the rapid and sustainable recovery of tourism is essential.
"Strong coordination is needed to accelerate the lifting of travel restrictions in a safe and timely manner, to increase investment in systems that support safe travel, including testing on departure, and to sustain and support businesses and jobs. If we fail to address these three priorities, we will fail to restart tourism, and so fail to save millions of livelihoods", Mr. Pololikashvili said.
This call for coordination was echoed by a diverse range of voices from the top level of politics of all global regions, including  interventions from the Minister of Industry, Commerce and Tourism of Spain, Reyes Maroto; Ahmed bin Aqil Al Khateeb, Minister of Tourism of the Kingdom of Saudi Arabia; Khaled El-Enany, Minister of Tourism and Antiquities of Egypt;  Dato' Sri Hajah Nancy Shukri, Minister of Tourism, Arts and Culture of Malaysia;  Abdulla Mausoom, Minister of Tourism of the Maldives; Rita Marques, Secretary of State for Tourism for Portugal and Jose Luis Uriarte, Sub-Secretary of Tourism of Chile.
Common safety protocols
At a practical level, a proposal for a new set of common travel protocols was put forward by Harry Theoharis, Minister of Tourism of Greece, and welcomed by UNWTO's leadership and other members of the Committee. Furthermore, illustrating how safe, international travel can return, Marco Troncone, CEO of Rome Fiumicino Airport highlighted the role robust hygiene protocols and innovation can play in boosting consumer confidence.
Along the same lines, ICC Secretary-General John Denton, explained plans for a comprehensive system of testing on departure to raise consumer confidence and take away the need for quarantine on arrival. Alongside them, Adam Goldstein, Global Chairman of CLIA, and a Luis Felipe Oliveira, Director General of Airports Council International made clear the proactive measures undertaken to cruise tourism and air travel safe for both passengers and workers.
Putting people first
Just as people are at the driving force of global tourism, so too has UNWTO stressed that recovery policies must recovery be people-focused. For starters, restoring consumer trust and coherent and standardized international protocols are mutually reinforcing and critical for the return of tourism. The Crisis Committee meeting saw UNWTO announce plans for a new International Code for the Protection of Tourists. This will be the first legal framework to protect tourists' rights as consumers, harmonizing minimum standards across different countries and ensuring the fair distribution of responsibility to tourists affecting by the pandemic among stakeholders across the sector.
A technical committee for the creation of the Code is being set up and will meet before the end of the month. Alongside this, UNWTO is working to protect jobs and help workers affected by the pandemic find new opportunities. Addressing the Committee Kamal Ahluwaila of tech company Eightfold.ai outlined the new Jobs Factory portal, launched with UNTWO in order to unite jobseekers with employers.
Harmonized travel criteria
Reflecting UNWTOs high-level relations with European institutions, the European Commissioner for Justice Didier Reynders addressed the Committee to outline plans to introduce common criteria for restrictions on travel across the EU. UNWTO advocated for non-EU Members to be considered part of this movement towards standardisation, particularly the common colour-coded mapping system currently being rolled out for the safe relaunch of free moment. And reflecting UNWTO's status as part of the wider UN response to COVID-19, ICAO Secretary-General Fang Liu, was joined by representatives from IATA, ILO, IMO the WHO and for the virtual meeting, in addition to representation from the OECD.
About the UNWTO Global Crisis Committee
Leveraging its unrivalled status as the global leader of tourism, UNWTO united leaders from across the sector. From its first meeting, the UNWTO Global Crisis Committee has provided a platform for governments, businesses and international bodies to express their concerns and share ideas for the restart of tourism. The Committee's composition reflects not only UNWTO's unique influence and status as a part of the United Nations but also tourism's importance for every global region and the sector's cross-cutting nature. Members are drawn from all parts of the world and include government Ministers, leaders and key representatives of International Organizations and UN agencies and from tourism's private sector.
UNWTO and Expedia Group to Share Data and Insights to Guide Tourism Recovery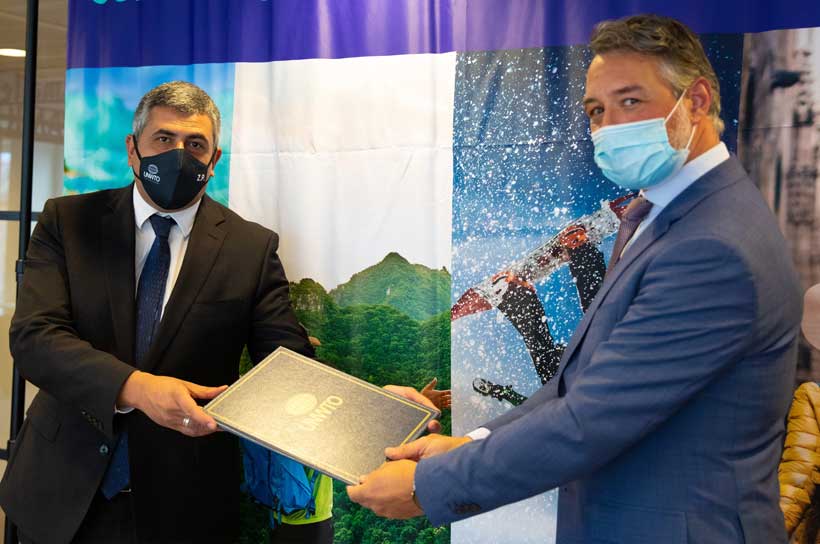 The World Tourism Organization (UNWTO) will work alongside the Expedia Group to strengthen ties between the public and private sectors and drive tourism's recovery from the impacts of the COVID-19 pandemic. The two parties signed a Memorandum of Understanding (MoU) that will see them collaborate on a range of topics, with the common goal of driving recovery and making the sector more resilient and sustainable.
UNWTO Secretary-General Zurab Pololikashvili met with representatives of the Expedia Group in Brussels, on the back of successful talks with leaders of the European Institutions. Highlighting UNWTO's commitment to strengthening ties with the private sector, this enhanced partnership will see the United Nations Specialized Agency work more closely with the Expedia Group. Joint actions will focus on market intelligence and innovation. UNWTO and Expedia will also work together to promote entrepreneurship and professional education, and in the field of consumer protection.
Secretary-General Pololikashvili said: "From the very start of this crisis, UNWTO has been a strong advocate of close cooperation between the public and private sectors. This enhanced partnership will help improve our knowledge of global tourism trends, allowing us to respond to new challenges and guide tourism's recovery. It will also help us place innovation and sustainability at the heart of this recovery, ensuring tourism emerges stronger than before."
The partnership with between UNWTO and Expedia Group will see both parties share data on tourism trends and developments, both at the global and the local scale. This will help inform decision-making, producing data-based policies aimed a tourism's sustainable recovery and future development.