Covid-19 and Implications on India's Savings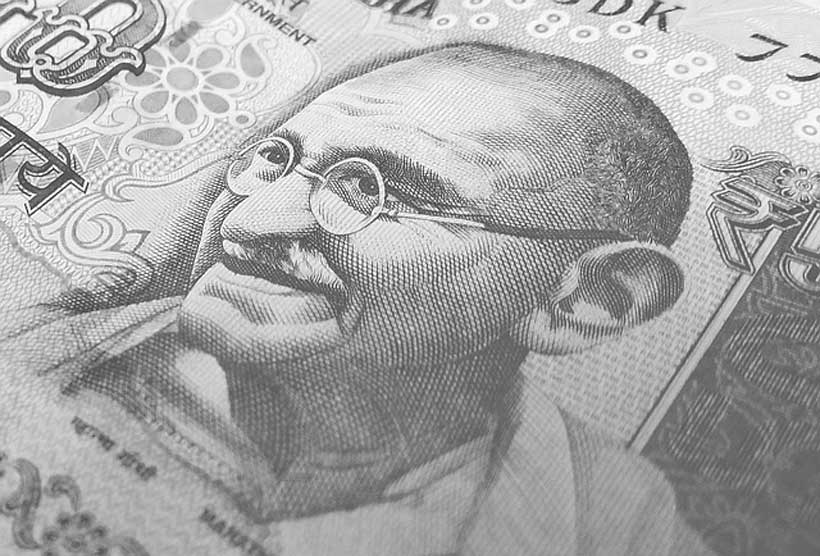 India has announced its new industrial policy in the year 1991, but Indians never deviate from their traditional character of saving their money in various ways. For example – children are trained to save through saving boxes as a habit. Most of the people who belongs to middle class invest their money in chit funds, postal savings and bank saving accounts, employee's provident funds, equity market and bonds. Though the LIC credibility has gone down very badly by the policies of the Modi's government, still Indians believes even today the LIC policies more than the government. The new industrial policy in 1991 was about to privatize the sick public sectors, liberalize the economy for fresh investments and finally to face the challenges of globalization. This was the idea behind the new policy.
However, it was well clear during that time global economic environment was also one of the reasons for India to announce the new Industrial Policy in 1991. During that time India had sever foreign exchange crisis due to the Iraq war. Indian expatriates in the Gulf region were forced to vacate their jobs. This caused fast dry in our forex reserve and struggled to face the import for the following month.
The present scenario reflect what happened before, and is still caused by the Covid-19 pandemic. Indians working abroad are made to leave their jobs including US, Europe, South East Asia and Gulf region. People in these places who cannot sustain their job anymore like to be back in India. Indian government also through various ways, is bringing the stranded Indians back home. We all know that the growth is completely down. Expatriates sending money to India is also now declining fast. However, now we have comfortable forex reserve of US$ 513.25 billion as on 10thJuly 2020. So we need not panic and also the present scenario cannot be compared with the 90s.
However, the mass exodus of Indians from the Gulf will be one of our great worries if the situation will not change in the next six months. Especially in the Southern states these money was invested and saved in various ways to help the growth of the local economy. The present unexpected crisis due to the pandemic will be gradually responsible for halting the flow of money from the Gulf. Thus can cause damage in regular savings and spending for the Indians. Let us analyze how the Covid-19 crisis is going to have an impact on India's savings.
Remittance from the Gulf region
The recent report of the Ministry of Overseas Indian Affairs states that India receives remittance from approximately more than 35 million members of the Indian diaspora living abroad. Moreover, India retained its position as the world's top recipient of remittance. In 2018 India received $79 billion as remittance from the India's expatriates (Economic Times).
The Indian community in the Gulf region alone annually contributes around 53.5 % of the total remittance to India (factly.in). In the year 2016 India received $62.70 billion, and in 2017 $68.968 billion from the Indians abroad. The high remittance from top three countries during the year 2017 are the UAE $13.823 billion, US $11.715 and Saudi Arabia $11.239 respectively. Apart from these countries remittance flow from Kuwait is also impressive. In the year 2017 India received $3.016 billion, and in 2018 $4.8 billion from the Indian expatriates in Kuwait.
Interestingly 19% of the total inward remittance to India goes to Kerala (factly.in). So it would be understood that if remittance stopped sending money then obviously the implications naturally would severe for the receiving states. The recently proposed legislation to curb Indians in Kuwait is a worrisome matter. The Kuwait Government's decision to "limiting the number of Indians not to exceed more than 15% of the total expatriate population" is sure to have an impact on India especially the state of Kerala. Already India is facing an unemployment rate mounting to the highest in 45 years. Jobless growth is not at all good for a country like India having huge population. The Modi administration should take this clarion call now. India should use our special diplomatic relationship with the Kuwait to sort out this emerging matter which is going to affect a number of Indian expatriates living and working in Kuwait. It is the right time to articulate diplomacy to keep India's interest in the issue of Kuwait's new legislation curbing Indians in the job market.
India's savings and economy
Indian households contribute to about 60 per cent of the country's savings. Auditor Gurumurthy says, "Saving culture is unique and a habit for Indians" (Business Line). Further, he says, "India's growth will come from domestic savings" (The New Indian Express). Though we have differences of opinion about this statement, but it is true that Indians save more. It is clear that Indians never work to celebrate the weekends.
At the same time India's savings plunges to 15 year low due to the slowing economy (Economic Times). It is true that the slowdown in the Indian economy is also one of the reasons for the fall in savings. But the covid-19 issue has also halted the consumers as not to spend more or save. This is because an uncertainty glooms all over the world since January 2020. Hence, everyone is determined to run their families more cautiously than the pre-covid-19 times.
However, experts also agree that "The Covid-19 uncertainty, causing rise in forced savings and slow spending" (The wire). Many of us now have turned blindly to increase our health insurance is a well-known fact. Well, this is the need of the hour. No one can deny it. At the same time the ordinary people have to spend cautiously. This is because the lockdown causes halt in job creation. Factories are closed. Moreover, cuts in salaries and specific focus for health care related consumption which is actually new to our society. All the above said factors impacted on India's savings and consumption activities. RBI study reveals that the Covid-19 related hardships made people to borrow more. If this has been the scenario, then obviously it will affect the normal Indian's life and there will be nothing to save for the ordinary people.
Conclusion
It is vital clear that the Covid-19 issue has a deep impact on India's ordinary people's savings. Until the people experience normal life again, there will be no way to save money. Health expert's opinions are contradicting. Even the WHO could not give a clear picture about when the normal life will resume. At this juncture savings in India will decline further. People don't have money to save. If the present situation prevails for another six months then people will be forced to take their savings to buy essential goods for their survival. This is quite natural. Covid-19 has made it a hard time for ordinary people to take extraordinary risks for their survival. It means the pandemic causes huge implications on ordinary Indian lives and their savings.
There Is No Business, Like Small Business: New Strategy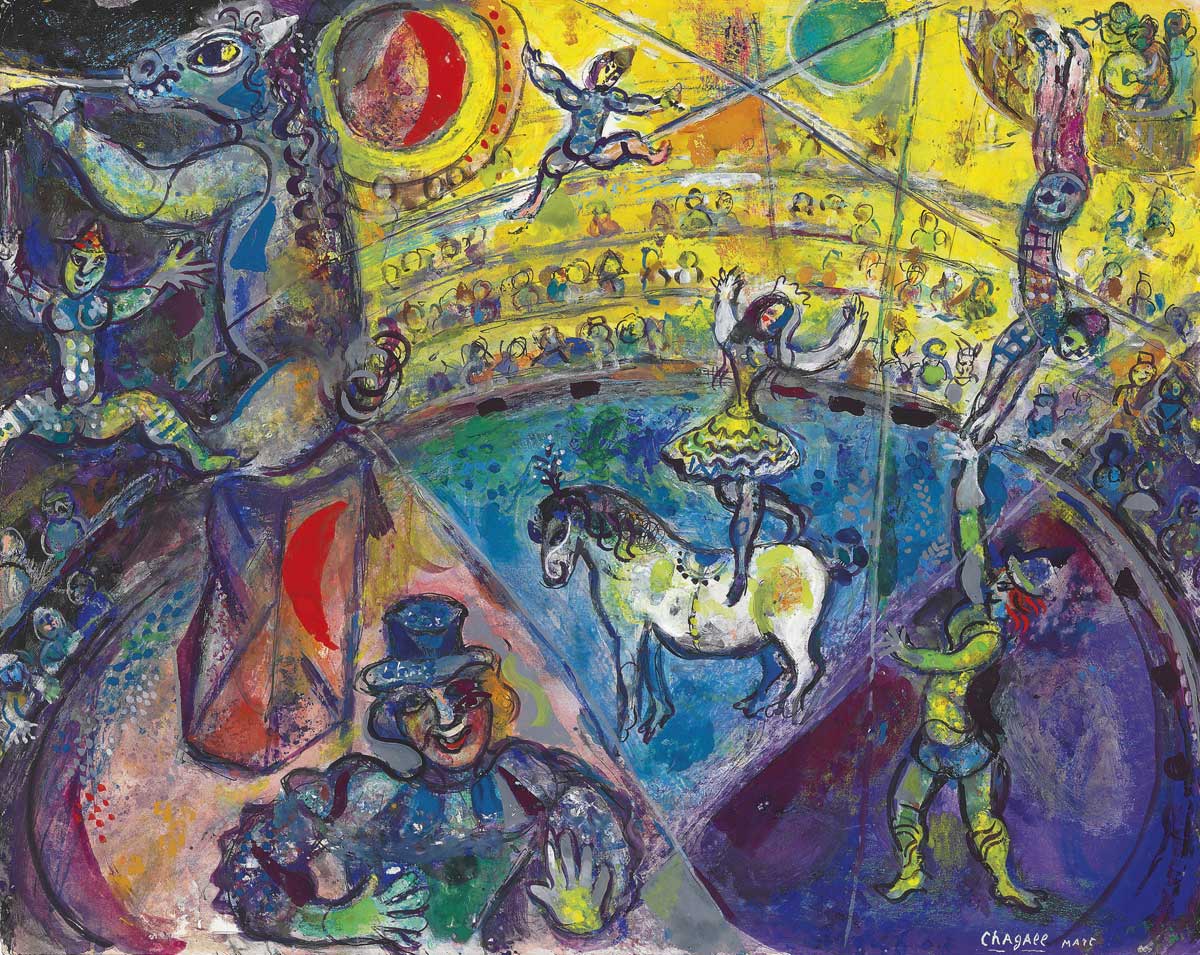 Once upon a time, all big businesses of the world were only small businesses. However, occasionally, when big businesses classified as too big to fail, it is the special status when they start failing their own nations, damaging common good, hurting humankind at large. This is when big business allowed to morph into a Godzilla to trample all over the governments and institutions and line them up as hostages. Study the rise and fall of the world's largest business empires of last century.
Now Showtime: There is no business, like small business, because the small business sector is not only a giant business, but also the biggest layer of the economy, largest contributor in kind to its nation, adding jobs, paying taxes and creating real value creation, while taking all the abuse and bureaucratic nonsense. Hence, post pandemic recovery will take no prisoners and harshly unleash economic challenges as mirror on the economic development competency and question national priorities. Here, no worries, as usual the big business will always take care of itself. Small business will be the only game left in town, something for the political leadership to cling on to and something for local trade groups to try to claim as success. The definitions on what is big and what is small are both on the table for honest evaluation and equally juxtaposed need a declaration on what business serves the economy of the nation and what business destroys the economies of nation.
New math of the post pandemic world clearly shakes down old mindsets. Unless national economic development leaders, trade groups and trade associations acquire proven entrepreneurial experiences, expertise and tactical battlefield capability at the very top and display a warrior mindset to upskill for global competitive excellence, they are just a dance party with water pistols. Entrepreneurialism is the real value creation driving force behind the economy and not a value manipulation exercise with some certificates. Any misunderstanding on such issues only creates shiny cities, surrounded by tent-cities. Study the global economic chaos and worklessness is creeping across the world.
The illusion of super big technology driving super global growth is another myth of crypto-tyrannies. The worshiping super magnanimous technologies, including Facebook engaged in stealing the future from the next generations, now manipulating data to divide and conquer elections and serving special agenda groups causing tribalism and global socio-economic damage. Study how the future routinely stolen in broad daylight by Social Media.
Mutation of economic thought: Why is creation of fake economies much easier; this is where zeros bought, sold and traded as real assets, everything multiplied, subtracted, divided but nothing adds up, there are no bottom-line totals, ever. When columns do not fit anywhere, like an abstract art on canvas, for the eye of the beholder they glow in the dark. Hence, cubism-finances and impressionist-economies, while on the other hand, real value creation economy is one of the hardest journeys,it isrealentrepreneurialism wrapped in integrity and solid hard day's work creating common good. The reason is that small medium businesses have lost trust in their government and major institutions, while they paint the economy as abstract art and print invisible unlimited money but SME only thrown in jail if they only photocopy a dollar bill. Covidians demand a new narrative on economic affairs and overall totals of budgets.
Unless trade groups of nations assembled and thanked profusely for their work done over the last century. Invited to join as new players, as this is now a new page for a new age and a new direction for a new digital future. Let meritocracy chart out the future of trade-groups; let vertical sectors build their own independent global age narratives to ride on entrepreneurial mindsets. When methodical agenda on simultaneous synchronization bring all key components under master plan tabled critical thinking and hardcore business experiences should lead. When vertical groups and all upskilling and reskilling features interact on digital platforms combined, eventually they will all see the light and most importantly learn the future of the global-age of digital commerce. Upskilling of all layers is critical so all grow together. Reskilling to create real value production is essential so it becomes a sustainable model.
With no room to spend another decade on some academic feasibility studies, organize a warrior team to undertake such mobilization developments. Such national mandates are often not new funding dependent rather execution starved and deployment hungry. Why shut down the electricity of the building and climb the skyscraper via the staircase. With the majority of nations locked up in an old mindset on digitization, today, they simply cannot zip up to the top floor, exhausted and breathless as they are climbing stairs and badly stuck on lower floors. Pandemic recovery is harsh. Fire the first person who says they need heavy new funding, fire the second person who says they are too busy to change. Change is a gift for free but for the right mindset.
The New Trends: National mobilization of entrepreneurialism will advance; small and medium businesses will grow, as they have no choice but to upskill innovative excellence and reskill for quality manufacturing of goods and services. Learn from Asia, study Africa, stop reading newspapers but the world maps, acquire new math from 'population-rich-nations', and expand collaborative alliances with the knowledge-rich-nations to reach global markets.
New Trends on Small Medium Business Economy:
The new math: why all over the world it is now attracting new entrepreneurs at rapid speed? Why are Covidians all over the world refusing high-rise, low pay, cubical-slavery and transforming to creative freedom, global-age access and hammocks. Today a USD $1000 investment in technology buys digital solutions, which were million dollars, a decade ago. Today, any micro-small-medium-enterprise capable of remote working models can save 90% of office and bureaucratic costs and suddenly operate like a mini-multi-national with little or no additional costs.
The new uplifts: How struggling economies are now exploring the "National Mobilization of Entrepreneurialism on Digital Platforms of Exportability Protocols" as alternate revolutionary thinking. Study how Africa model under Dr. Ameenah Gurib-Fakim is expanding and why the groups of western developed economies are so fearful of such a mega shift in thinking. Study Expothon on Google.
The new speed: If Agrarian age to industrial age took a millennia, while industrial age to computer age took a century, now from cyber-age to paperless, cash-less, office-less and work-less age it is almost knocking the door, just open and see. Is this the revenge of The Julian Calendar, time like a tsunami drowning us in our own depths of performance, challenging our lifelong learning and exposing our critical thinking forcing us to fathom the pace of change, swim or drown?
Time to study deeply, why forest fires always put out by creating more selected fires; therefore let government and bureaucracy stay where they are, while creating a far superior brand new meritocracy centric digital firefighting unit to act at the top and bring required results. The cost is a fraction of what routinely wasted 1000 times in lost and missed opportunities.
Time to appreciate, why is the fear of exposure of limited talent the number one fear of adapting digitizationas digital-divide is just a mental-divide.Why without digitization there is no economy and why it has taken decades?
Time to apply entrepreneurial mindset, why incentivizing all frontline management of all midsize business economic development and foreign investment attraction and export promotion bodies is a requirement of time? Observe the power of entrepreneurial mindset in the driver seat, deploy national mobilization of midsize economies, accept upskilling as a national mandate, and digitization as national pride.
Is there any authoritative leadership on entrepreneurialism present in the boardroom? No need to have chills, as mainly from Asia, there are some 500 million new entrepreneurs already on the march, therefore, no need to ask where are they headed but rather ask where your national entrepreneurialism is going? Study why entrepreneurialism is neither academic-born nor academic centric, why all most successful legendary founders that created earth shattering organizations were only the dropouts?
Is there a new realization or back to water pistol games? Not to be confused with academic courses on fixing Paper-Mache economies and already broken paperwork trails, chambers primarily focused on conflict resolutions, compliance regulations, and trade groups on taxation policy matters. Mobilization of small medium business economy is a tactical battlefield of advancements of an enterprise, as meritocracy is the nightmarish challenges for over 100 plus nations where majority high potential sectors are at standstill on such affairs. Surprisingly, such advancements are mostly not new funding hungry but mobilization starved. Observe the trail of silence. The empty shelves are not supply chain issues but symptoms of broken down economies. Economies are not cryptopia; they are about real value creation by the local small medium business forces to create local grassroots prosperity. The failure is not having the right mindsets.
Five things to watch for the year 2022: US election will surprise the world as it has the last two times. World economies tested, financially along with leadership competency levels. Big business will remain big and undisturbed. The Covidian will march for truth. Small medium business mobilization will further grow as a reliable answer to the economy and jobs.This is how humankind will crawl towards critical thinking.
The rest is easy
The Philippines' Circular Future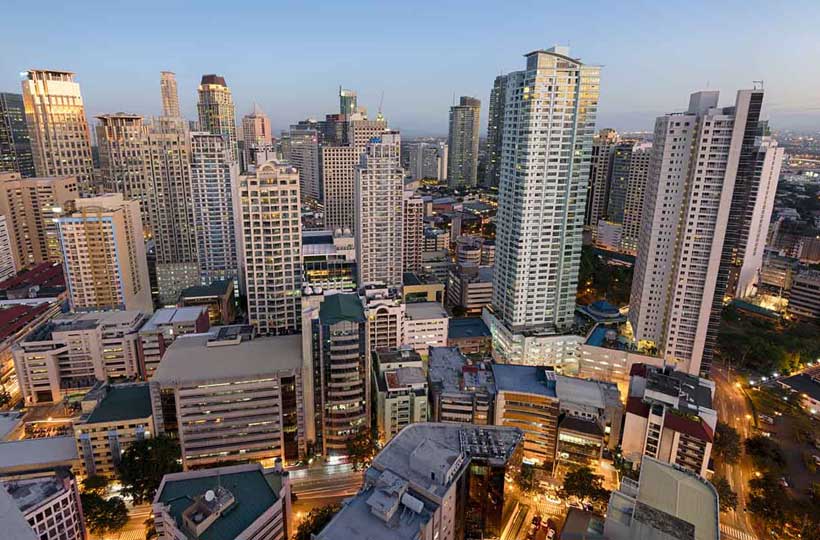 From the period of 2000-2019 The Philippines placed 4th as the most affected by climate-related disasters according to the Climate Risk Index. This is because geographically, it occupies an area that makes it a hotspot for tropical typhoons and other natural disasters. But the system of rural livelihood in the Philippines and it's archipelagic state are also contributing factors to its vulnerability to the impacts brought about by the climate crisis, such as sea-level rise and extreme weather events.
Understanding these realities, the government has been proactive in developing the country's adaptive and mitigating capacities. These efforts are seen in their national and global initiatives such as the establishment of The Climate Change Act of 2009, a law that aims to prevent and reduce the adverse impact of climate change, as well as taking part in the Paris Agreement through its NDCs that commits to a 75% reduction in carbon emissions by 2030.
A Circular Economy
Beyond the health and social crises caused by COVID19 pandemic, it has also underscored the importance of fast tracking climate action and the need to rethink economic systems through circular models as supported by the Department of Finance Secretary Carlos G. Dominguez III. Currently, the House Bill (HB) 7609, also known as "Philippine Circular Economy Act of 2020" is being proposed to serve as a mitigation strategy to accelerate the country's contribution to the 2030 Agenda for Sustainable Development through mainstreaming of circular and sustainable consumption and production strategies. Similarly, according to The Circularity Gap Report 2021 of the Circle Economy, the implementation of a circular economy would complement the efforts of the NDCs globally, as it will aid in keeping the global temperature rise to well below 2degC by 2032.[1]
Circular economy is a consumption production model that in essence would allow elimination of waste through maximizing the use of valuable resources within systems, the opposite of current linear economies in which products are disposed of after use. This can be achieved by ensuring that materials circulate within operating networks while also allowing natural systems to regenerate. In order to implement this effectively would require collective commitment from stakeholders across the value chain i.e. from the public and private sector, up to the consumers.
Inline with this pursuit, among other proposed key initiatives of the government that are being developed is the Single Use Plastic Regulation Act (HB 9147), a tiered phase-out plan for single-use plastics (SUPs) that aims to improve the country's waste management and promote circularity. The HB 9147 is also aimed to foster engagement within the business community through the integration of an Extended Producers Responsibility (EPR) scheme. This EPR scheme will serve as a policy tool that would instill accountability from producers throughout the lifecycle of their products that utilize plastic packaging. This scheme will promote funding and collaboration among the private sector and the government through the shared responsibility in managing these waste. At the same time this will encourage innovation of more sustainable and eco-friendly designs for products and packaging.
Business opportunities in the shift from linear to circular pathways
Accordingly, these proposed policies should not be viewed as threats by businesses in order to reap the benefits it entails. Gary Steele, group CEO of TES, enumerates several opportunities that businesses can leverage from this scheme, such as improved reputation and customer relationship through extended value adding services. Steele recognizes that this system also decentralizes sources of raw materials needed for the production of goods, thus contributing to strengthening the supply chain. As such, a circular economy would open avenues for innovative business opportunities that would result from the recycling of waste materials and even repair of products among others. Ultimately these opportunities contribute to reduced cost and increased profits, making a strong case for the implementation in business models and marketing strategies.
Building momentum towards transformational change
However, the degree of circularity within the Philippines is still relatively low as noted in a study by the Asian Development Bank in 2020[2]. Reasons for this are mainly due to its large primary resource extraction sector, growing infrastructure development and poor waste management at municipal levels. Albeit laws such as the Ecological Solid Waste Management Act of 2000 have been implemented, the country's lenient law enforcement and lack of infrastructure continues to serve as barriers to its waste management efforts.
That being said, it is imperative that the Philippines continues to develop an enabling environment for businesses to champion circularity through financial incentives, new legislations and the enforcement of already existing laws. Given the economic, environmental and social benefits that a circular economy presents, it's vital that it continues to build on this current momentum in contextualizing and mainstreaming the concept of a circular economy in the country. It is important that the countries, including the Philippines, exhaust all efforts in contributing to climate action to prevent the forecasted catastrophic events that lie ahead. This would need transformational changes in our systems, one of which is a shift to a circular future.
---
[1] Circle Economy. (2021). The Circularity Gap Report 2021.
[2] ADB. (2020). Regional: Supporting Implementation of Environment-Related Sustainable Development Goals in Asia and the Pacific (Philippine Subproject) Circular Economy in the Philippines.
Will Meritocracy Save The Post Pandemic World?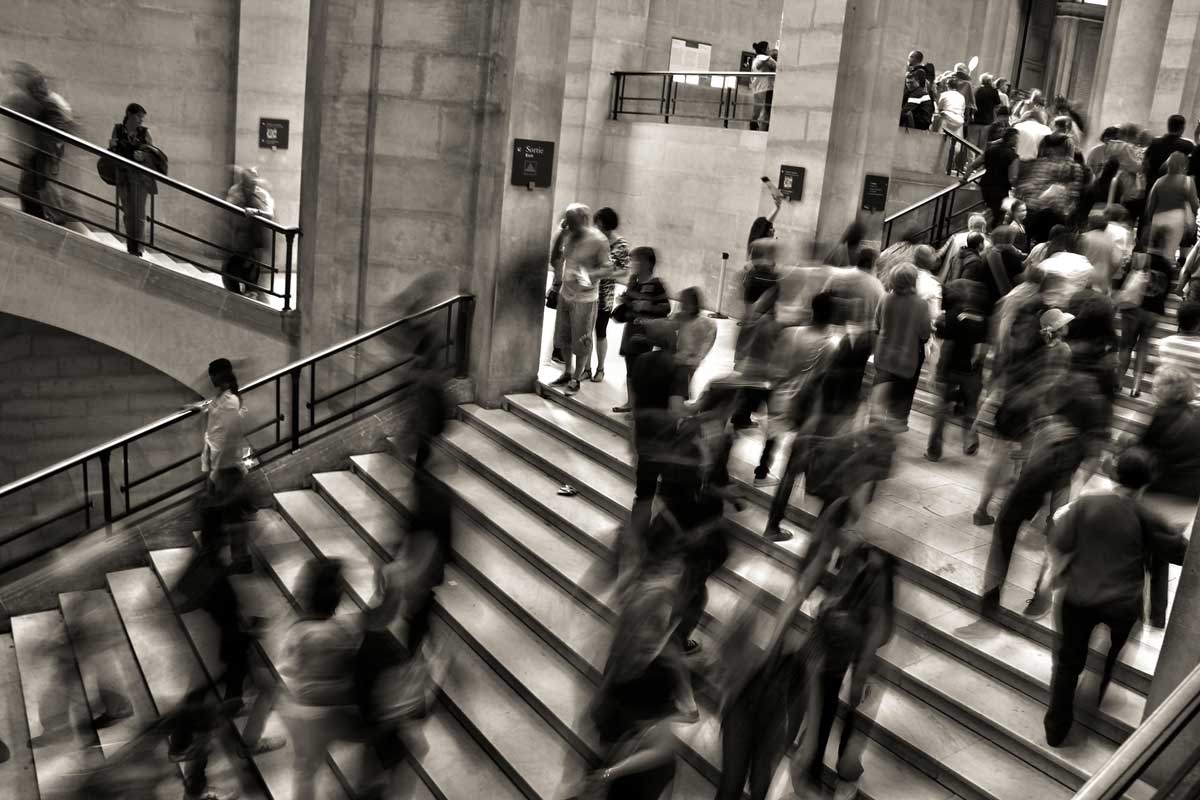 The Reality of Human Endurance: Protection of self-incompetence is a condition of the human heart as our own self-discovery by our own mind only exposes us to our own fragility and our limits on our already acquired skills. Despite such skills always surrounded by additional untapped hidden talents, but when passages of excruciating pain required achieving transformative advancements the heart draws curtain to such adventures out of fear.
Most importantly at times, self-discovery alerts us of a dormant self-destructive beast living in stagnation within us. To advance and search for any new thought, any new skill, or any new enlightenment, it is always an odyssey for the mind, to search for wisdom is to fight monsters, like a warrior on a bold adventure of courage in a lonely journey. Be a warrior and discover your own universe of hidden talents. Meritocracy awaits for you…
Most economies of the world already visibly damaged, Covid-19,a new sheriff in town, a dealer's choice game on the table; needed is an ace card to bring meritocracy, performance, productivity and profitability or lose big time. Select a few nations of your choice, observe their levels of executions and digitization, study their bureaucracies and determine their rate of resilience and if and how they will survive over the next five years. Now, the real difficult questions
Why shut down the electricity of the building and climb the skyscraper via the staircase. After all the gross negligence by most nations to neglect digitization and to not to adopt almost free technologies is now visible as an unforgivable fault. Digitization, most critically needed in the main economic hubs, trade-groups, associations and the entire small medium businesses across the nation on integrated platforms. With the majority of nations locked up in an old mindset. They simply cannot zip up to the top floor, exhausted and breathless as they are climbing stairs and badly stuck on lower floors.
Therefore, what is wrong with stubbornly bureaucratic mindset and why it refuses to showcase its diversity of talents and skills to the world. Most importantly, why are such questions not part of the daily national debates? Why are layers of economic development leadership so shy, trade groups so afraid and political leadership so confused about it?
The New Realities: Post pandemic recovery will take no prisoners. Out of the cage, the constant mutation of our economic thought has now morphed into an ugly monster. Alarm bells are ringing. The world has changed on economic behaviorism every millennia and this period is no different. Eventually modern intelligentsia of the world, seeking common good, one again will pass through the eye of the needle and arrive on the other side badly battered and bruised but a bit better. This is how humankind has saved itself from total obliteration. This is how the global populace has learned to linger as economic shifts of power are coming near you.
The Rise of Meritocracy: Unless bureaucracies unlearn to leave their broken past behind, embrace the future, digital platforms, global diversity and exportability, the paper-based mindset economies will only end up in waste-paper-baskets. Meritocracy will eat bureaucracy for lunch. There is no other way. Soon it is going to be lunchtime.
Adjustments: acquire mastery of such affairs on fast track; rediscover constant learning, constant disruptions and constant advancements, future needs a new global-age mindset. Understanding of the micro manufacturing and micro-exports logic is a key issue, the digital platforms and the sense to where commerce headed are the landscapes. Unless western economies rediscover manufacturing, blended with technology, platform economies the billions will march down on the old system.
Century ago, the industrial age forced acquisition of heaviest machinery to advance, now there is nothing heavy investments, but the free flying minds on freely available technologies and platforms that are in charge.Today optimization of freely available technology requires little or no muscle power but definitely demands superior mental-powers. Upstanding how to use critical thinking and declaring lifelong learning as a normal requirement will bridge progress. Smartness today means to identify your hidden enemies; knowing what messages that draw you towards tribalism, hate and destruction, knowing what is Media and what is fakery, what is Social Media or if Political Rhetoric is nothing but a special agenda to divide and conquer. Do not become divisible.
What a difference a century makes, during 1922, the Union of Soviet Socialist Republics formed, Tomb of Tutankhamen discovered, BBC formed and Gandhi put in Prison by the British. Our 2022 will unfold the post pandemic economic realities. With dozens of elections, reshuffling of cabinets, recycling of promises and Teleprompters on garage sales the socio-econo mood swings will test freedom to yell the truth.
Global shift of powers now defined. Colossal economic failures identified. Global opinion solidifies. Universal struggles start to appear. Neither, super-taxing bearers of the Pandora papers will save the economies nor will the real surprises out of the Pandora's Box from hyperinflation to hyper-deflation will save us. Candle light visit to tragic landscapes of Beirut speaks volume as it sinks to the dark ages. Uplift mobilization of entrepreneurialism will save nations. Advancements towards "meritocracy" are personal development trends, therefore, a call of the times, a new truth, and new reality. Change and change again, statues are for the birds to poop on…
The rest is easy