Brazil does not give up: Culture and Creativity, Solidarity and Lives
Paraphrasing Jorge Amado, a famous Brazilian literary writer of the twentieth century, in his popular novel 'The country of carnival': "… Sometimes we understand that something is missing in our lives. What is missing? We don't know."
Today, what we do know is that the C-19 event has destabilized the world in a multi-dimensional way. Everything is upside-down. In every corner, we have experienced a shift in human behaviour and daily attitudes.
Suddenly, the world has moved from globalization to isolation. From hugs and kisses to social distancing. From physical touch to virtual chats. From high-consumerism towards a world with a greater environmental conscience. From egocentrism towards a human-centred approach. Against this controversial background – culture, creativity and connectivity have become the backbone of society – keeping people who are physically apart, tied together.
One example of the importance of culture to Brazilian identity is Carnival, which creates not just joy but revenue, tourism and jobs. Carnival 2020 was held in February, just before the start of the pandemic, which hit Brazil in mid-March. During Carnival, the country explodes with creativity and dancing for three consecutive days. This year it injected R$8 billion into the national economy and offered 25 thousand temporary jobs. This income has helped to partially mitigate the cumulative losses so far estimated to be R$62 billion resulting from COVID-19 crisis, which is deeply affecting culture and the creative industries, destroying over a million jobs in these sectors. In contrast to the celebrations just a few months ago, tourism, culture and the creative economy, now integrated into the same Ministry, are having to join forces to overcome the current difficulties, trying to preserve jobs and anxiously preparing for post-crisis.
The economic, social and cultural consequences of this pandemic are far-reaching. The COVID-19 crisis has not only robbed us of over half million lives around the world but it is exacerbating inequality, knocking-down the global economy, re-shaping global governance and free trade, destroying national health systems and urban life and aggravating social instability. Nevertheless, probably the most profound positive legacy of this chaotic situation is the growing sense of solidarity and citizenship that is encouraging people to do better, to engage and to act.
In Brazil, the pandemic has made inequality more visible. Creative and digital industries, in particular the audiovisual sector, social media, online news and press and communications services, have been powerful in showing the cruel reality of poverty at the current time. For the most vulnerable, social isolation is considered a luxury. It is difficult to be at home to avoid contagion when there is no money to be able to afford to eat. It is difficult to be confined in social isolation when a big family lives in a small room in a shanty town. It is difficult to wash your hands several times a day and have hygienic practices when there is no water and proper sanitary conditions at home. Under these circumstances, the Brazilian government has allocated 4.6 per cent of national public budget to implement the COVID-19 emergency package that also includes fiscal and monetary measures to assist small and medium sized enterprises (SMEs), micro businesses and the self-employed. The COVID-19 voucher scheme has wide coverage; 65 million beneficiaries have followed instructions for digital eligibility and are receiving financial assistance for three months as compensation for their revenue losses. At the end of June, the government decided to extend the emergency salary for two additional months until August 2020, bringing total governmental expenditures to mitigate the continuous spread of the pandemic during the first semester to nearly R$1 trillion.
It is noteworthy that digitalization and creative services (in the form of an official mobile app) have made it possible for the government of a continental-sized country to put in place in a relatively short time a massive outreach programme. It not only captures nearly 13 million unemployed people, plus 3.7 million informal workers, but also the self-employed who are left with no income and those who were previously completely invisible (even from the family poverty reduction scheme which covers 15 million families). Hopefully, in the future this big data will be used to design appropriate public policies and more effective educational, training and cultural programmes to address the lack of economic and social inclusion. In this context, creative activities, especially those associated with arts and cultural festivities, are conducive to the inclusion of usually excluded minorities and marginalized youth.
Solidarity and citizenship
In parallel to digital innovation, a feeling of solidarity has emerged and civil society has been mobilized. Citizens have started to act in a collective manner in response to the needs of vulnerable communities. Private sector companies of all sizes have become more engaged with social responsibility. Enterprises are more committed not only to meet customers' demand but also to be more sensitive to the socio-economic impact of their activities locally. Aid packages including basic food baskets, hygiene products and masks are being widely distributed by firms, non-profit organisations and individuals.
On a daily basis, the TV news presents a list of projects, campaigns and new creative initiatives to assist those who need them. An example is the Table Brazil SESC-RJ project (SESC) which is engaged in fighting hunger and reducing food waste. The project collects food donations for the poorest while educating them on how to prepare healthier food. There is also a link here between these efforts and cultural institutions, public audiences for theatrical performances and shows presented in SESC's theatres (before and after social isolation) can get cheaper ticket prices if they bring food for donation. This project, which already existed, was expanded on during the COVID-19 period. Another SESC project is #MesaSemFome through which well-known personalities donate their time, knowledge and experience to support solidarity in many different ways; by calling elderly people for story-telling and shopping for them, by giving musical instrument lessons, and by improving bakery skills. Every week many activities are offered through Instagram's Lives Solidarias.
Artificial intelligence and robotics are also playing a role in fighting the pandemic. With a population of 217 million people, Brazil does not have an adequate number of COVID-19 medical tests for all of its inhabitants. In order to cope with this deficit situation, the Health Ministry is using robots to call elderly people with high risk of contagion for a brief diagnosis by phone. The TeleSUS platform started in early April monitoring the flux of contagion with the aim to reach millions of people through an active search by phone and consultations by tele-medicine. Though this initiative has not been sufficient, it has been positive for enhancing a feeling of citizenship.
Cultural policy responses
In terms of culture, all cultural spaces such as cinemas, theatres and museums have been closed and events including artistic shows, festivals and exhibitions were suspended in mid-March 2020, to comply with social distance measurese. Art and culture brings about R$170 billion annually to the Brazilian economy providing jobs to five million people accounting for nearly six per cent of the national workforce. Artists, cultural producers, technicians and creative professionals were the first to stop their activities as a consequence of the pandemic and will probably be the last to restart, making them one of the most affected categories. Thus, a Law for Cultural Emergency (Lei Aldir Blanc) was finally approved by Congress allowing the use of resources from the Federal Cultural Fund (R$3 billion) to provide emergency aid for three months to help compensate for the loss of revenue and to provide tax exemption for up to six months for the cultural industry and creative businesses.
Guidelines for implementation of cultural projects during the COVID-19 pandemic have now been revisited. Projects should be well documented and producers should provide evidence for every action taken, in particular for projects financed by the Law for Stimulating Culture (Lei Roanet). Three measures were designed to alleviate the pandemic's impact and guide the execution of projects:
1. Projects will be allowed to use up to 20 per cent of the estimated capital
2. The project can now be modified at any time (previously, there was a limit)
3. Project evaluation will be more flexible in the form and use of resources.
Furthermore, special measures were adopted related to the cancellation of services and events in the areas of tourism and culture during the pandemic. The measures cover cinemas, theatres, digital platforms, artists and all professionals contracted to work in cultural events and shows. Those affected by the lock-down who were unable to perform, will have up to one year to provide the services already contracted.
For the State of São Paulo, cultural and creative industries account for 4 per cent of GDP. This year, the loss in the state caused by COVID-19 is estimated at R$34.5 billion and over 650 thousand people have been left with no revenue. A credit line of R$500 million for SMEs and R$150 million for microcredit was offered with special conditions for micro, small and medium business in the cultural and creative sectors. In addition, Festival #CulturaemCasa is a platform launched by the Secretary of Culture and Creative Economy of São Paulo to stimulate social distancing while improving the access to virtual cultural contents from public cultural institutions. Through the platform the public can visit shows, concerts, museums, talks, conferences, read books, see films, watch theatre and plays. There are many different options for a range of ages and interests, and content is freely available and updated daily. This streaming platform was successful in reaching 850 thousand views in two months from 107 countries. All cultural content will remain available for the extent of the COVID-19 lock-down.
The Secretary for Culture and Creative Economy of Brasilia formalized a financing scheme of R$750,000 to assist local artists and cultural creative professionals affected by the cancellation of festivals and cultural shows. The scheme provides three differentiated credit lines for micro business, self-employed artists, as well as loans and investments to support cultural and creative SMEs. The Secretary of Culture and Creative Economy in the State of Rio de Janeiro launched an official bid for online cultural production projects. #culturapresente will receive R$3.7 million from the State Fund for Culture. It will cover music, literature, visual arts, audiovisual, dance, theatre, circus, fashion, museums, typical cultural food and new cultural popular expressions. Another project "Story-telling by phone" called volunteers to contact elderly and people who live alone to tell stories, as a way to minimize the feeling of solitude. This allows poets, musicians and story-tellers to be engaged by offering hope and solidarity to lonely people.
Cultural experiences in the digital age
Creative initiatives by artists and institutions have also emerged, and some are likely to remain post COVID-19. Two strong trends from these initiatives have been solidarity and live streaming media. These two trends may end up dominating culture in the "new normal" – the combination of live streaming and solidarity has already resulted in the "Lives Solidarias". In Brazil, more than 120 shows online raised R$17.6 million in donations to fight COVID-19 in poor communities. The mobilization of artists brought about innovation and is a way to engage celebrities and individuals in social causes.
Livestreaming concerts like #tamojunto became the Saturday night fever during the pandemic. Top Brazilian singers (particularly country music singers), are performing at home, attracting a huge virtual audience and millions of 'likes' on YouTube and Instagram. Among the top 10 most attended live concerts worldwide, seven are from Brazilian artists. Marilia Mendonça, who received 3,31 million 'likes', was ranked number one globally, followed by Jorge & Mateus with 3,24 million. This is partially explained by the fact that 70 per cent of the music consumed in Brazil is locally produced. Moreover, the country ranks thrid among the major producers of creative digital content and as consumers of digital services.
During confinement, online festivals like Festival EuFicoEmCasa are bringing entertainment to people through social networks. As shows and concerts have been cancelled, musicians and visual artists are working virtually to provide entertainment and expand their audience and network via Instagram and YouTube. The first festival gathered 78 artists, providing over 40 hours of music during the first weekend at home. Thanks to its success, the same format is being used for festivals which now take place every weekend.
In summary, after more than 100 days of social distancing, the cultural sector and creative industries without day-to-day activity are re-inventing themselves in their struggle for survival. Paradoxically, online cultural consumption and creative production are escalating. Music is leading innovative models with live concerts but theatre companies are also producing plays for web performances with no public audience. Drive-in cinemas are back. Virtual short-film festivals are attracting newcomers. E-books and a new generation of smart video games are in high demand. Auctions of visual and street art are attracting culture lovers, and TV audiences have increased with re-runs of older broadcasts and small format productions.
Web channels, podcasts, live streaming, film series, conscious donations, hybrid collaborative creative productions, crowd funding and virtual public are emerging alternatives. Certainly, there are more questions than answers. As live streamers are using social platforms that were designed to be ephemera, will live cultural experiences survive? How do we ensure that online cultural productions will resist the continuous search for novelty? If a social platform closes, will its whole cultural content disappear? Famous artists are finding big sponsors but a great majority of artists are offering their services for free or small fees. How do we ensure that artists and cultural institutions will be able to survive in the long-run?
More than ever, creativity is needed to optimize digitalization and find feasible monetization and sustainable solutions. The present circumstances are a challenge and the future is uncertain but art and culture will always find its way in contemporary society.
Implications of Right-Wing Politics in United States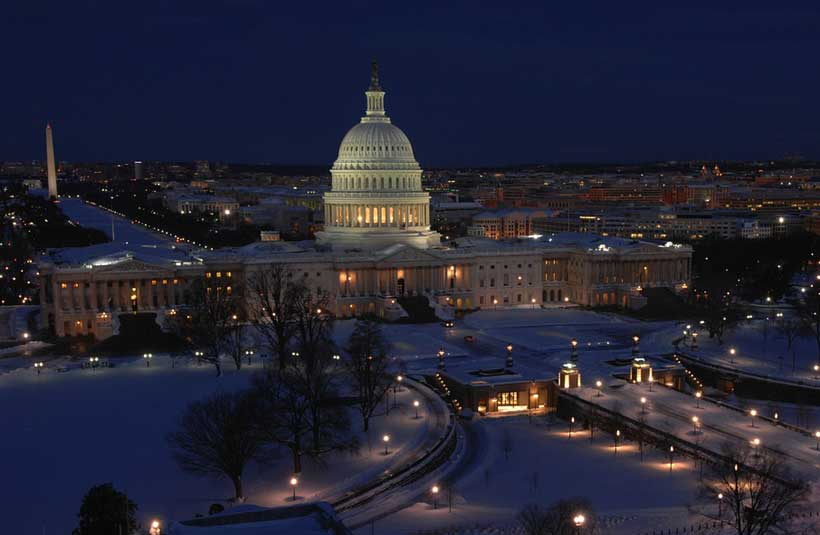 US witnessed one of the tumultuous transition of power as the republicans shook the very roots of a model democracy in the US after the Capitol hill mayhem .
Trump administration during the four-year Presidential Term has been worst on all fronts -be it Internal Policy, Health Policy, unemployment, Governance, Foreign Policy, security and Trade policy.
Trump being afraid of defeat resorted to inciting Voters, supporters and workers to attack Capitol Hill, and his racial tirade and overtures drowned him in Last year's most trumpeted Presidential Elections when the country appeared divided between the rightist and leftists.
The elections witnessed the bloodshed, torture, violence and sheer violation of legislative laws that warranted immediate legal action.
From his election to the Presidential slot, Trump behaved like an amateur and insensible, had run the political affairs as a personal business rather than a statesman. He, being an actor, took the job as a mere role but the presidency demands prudence and sensible decisions to avoid any worst repercussions.
Trump's aggressive response to matters of importance further exacerbated the situation, especially with China and Iran.
The leftists or change agents wanted a people-friendly government where the rights of people should be protected regardless of their political affiliation or association, caste, colour, creed, religion, ethnicity.
For the years, US democracy has been a model for many developing countries owing to its non radicalised and people-friendly Governments.
All the democratic forces were stunned over the unfortunate incident of Capitol Hill mayhem and were shocked that even developed nations like America can be enthralled, enticed and incited to the level that they will shake the very roots of Democracy i.e Capitol Hill.
The world responded with regrets that it was unfortunate that trumpism radicalized supporters to the extent that they were instigated and incited to influence the Presidential Elections results so that Biden's Victory may not be validated.
The world might have moved to tears when Trump supporters and workers ransacked Capitol Hill and brought disgrace for America around the world.
All experts, analysts and pro-democracy leaders condemned such act since it was against the norms of civilized nations of the world.
All that mayhem that stormed the US was orchestrated and masterminded by a Business Tycoon, Actor turned Politician Donald Trump who already lost his credibility for his election to the office of President since he was facing rigging and horse-trading charges in his first term that led to his impeachment Trial but luckily he was set free twice from impeachment during his presidency.
Furthermore, his complete failure to tackle the issue of pandemic also contributed to his humiliating defeat since he ridiculed the pandemic by terming it China Virus owing to trade war with China.
Later, when the pandemic went out of control, he took initiative but it was too late to restrict the covid-19 infections since the US had the highest ratio of Infections in the world.
Trump escalated the situation with Iran by killing General Qassem Suleimani in Iraq. later, Iran attacked American Military bases in Iraq but there were no causalities reported for the incident. Iran also shot down a passenger plane by mistake and all passengers were killed.
Trump's diplomatic relations with China worsened due to the Trade war. American relations with North Korea did not improve though both Trump and KIM met in Singapore to reach a possible peace agreement.
His amnesty or pardon for his friends also came under heavy criticism since he was afraid that they might be prosecuted as his term ended.
His blunders contributed a lot to his worst defeat though, he being stubborn did not accept defeat but later, Supreme Court rejected his claims of any rigging in elections.
Republicans being a right-wing party radicalized the political workers and community to that extent that people violated law without any fear as they enjoyed the support from the white house.
Such aggressive policies led to the isolation and there was division based on ethnicity, colour and religion that is alarming for the tolerant and peaceful nature of people.
The right-wing politics of Donald trump sowed the seeds of hatred and hostility that will have serious repercussions in the long run as long as the trumpism pandemic exists among the people.
His failure to implement a deal of the century plan in the Middle East that was aimed merely on supporting Israel by giving a greater share of settlements. The deal came to a logical end as it was heavily criticized and Palestinians called it a suicide if accepted.
Despite signing the deal with the Afghan Taliban with the help of Pakistan to end 20 years longest war on terror and paving the way for US troops' withdrawal, the law and 0rder situation has not improved so far as the peace dialogue between the Afghan Taliban and Government yet to take place.
Right-wing politicians led by Trumps have serious implications that will ultimately create problems for Biden to cope with during his presidency .
Biden has to overhaul the whole system to restore the Trust and reputation in the world and strengthen the US through unity by abolishing the discriminatory approach.
The Selection of an Afro-American lady as Vice President has already laid the foundation to put the country on right track and building the trust of all the communities whether voted for him or not as he called himself the president of all Americans rather than of those who voted and supported him during his victory speech.
The Vote is the great tool of people to bring in the choice of leadership as it is the constitutional right of every American and can be exercised on free will without any pressure .
The Afro-American community still recalls the cold-blooded murder of George Floyd by Police, supported Joe Biden after he chose Kamala Harris as Vice President candidate .
On the other hand, though Trump was given clean chit in impeachment since he was charged of inciting the supporters to attack Capitol Hill that will be marked as a black day in American history, yet he has sown the seeds of intolerance, political victimization and radicalizing the peaceful Americans.
This aspect of populist or right-wing politics always plagues the peaceful and vibrant societies in a developed nation like the US, UK, France and Germany. Trump promoted racism through his flowery speech that incited and enthralled mob violence to exert pressure through street power as practised in Asian states such as India, Pakistan, Bangladesh, China and Japan.
The political analysts term Trump as an existential threat for Biden as he still enjoys the second largest votes in key states and may create problems especially the legislation for key issues.
Biden will have to fix diplomatic relations with all nations of the world especially Tehran and Beijing as Former President Donald Trump escalated the diplomatic relations with these countries with his insensible and aggressive attitude.
He will have to take immediate steps to clear the mess that was stalled by Trump's radicalized and extremist approach to right-wing Politics whose price is being paid by citizens through isolation and hatred.
Biden and Kamala Harris will have to chalk out such policies that deal with communities with equality and justice and especially deal with the pandemic situation through vaccination drive to minimize the covid-19 infections. The causalities have surpassed thousands whereas long lockdowns have created unemployment and economic crisis impacting many industries.
They need to sit with health experts and Economists to get the country out of the crisis. It will be better to take help from the nations that managed to defeat this pandemic with SOPs and measures.
Beyond ego, the US may seek help from Russia, China, Singapore and the UK to win against the pandemic situation, though the ratio of the infections dropped worldwide as the cold winter departs.
Joe Biden will have to support Kashmiris against the unilateral move of India as he had promised in the election campaign.
He should play his role for the Middle East peace plan of the two-state solution so that Palestinians may have a state as per their wishes and the map they have in mind.
It was the sensible decision from him that troops' withdrawal option was postponed ,given the critical situation in Afghanistan. Rather, he should not jeopardize or sabotage the peace deal with the Taliban .Instead ,he should engage person like Zalmay Khalilzad to strengthen the dialogue process between the Afghan Taliban and other stakeholders including the existing Government of Ashraf Ghani so that peace could be restored as it will benefit all the countries and play a pivotal role in regional stability and prosperity. The pandemic has united the world as human conscience has roused again.
Finally, Democrats have always saved America and promoted justice, equality and opened doors for the world for immigration but Trump wreaked havoc with all the social norms and promoted intolerance, racism and inequality that shook the very roots of the country and gave birth to happenings of Capitol Hill and distrust on the electoral system.
Biden Administration is expected and mandated by the masses to clear that mess and pave the way for his second term if he succeeds to bring change to the country.
Right-wing politics has its pros and cons but the version introduced by Republicans radicalized the whole system and divided the country even in times of emergency. Populist leaders all around the world have impacted various governments specially in Asian States as they are elected on popular vote .
The version introduced by Trump may give birth to the dissent voices as left-wing whose critique may be beyond rectification whereas the ethnic divide, will promote separatism as happened in UK, Spain, Russia and Subcontinent when people's rights were compromised and the freedom of expression was annulled.
US cannot afford further isolation and division of communities on the basis of ethnicity , colour or radical thoughts since it has already the price during the regime of Trump .
New US Administration Approach to Syria: How Different Could It Be?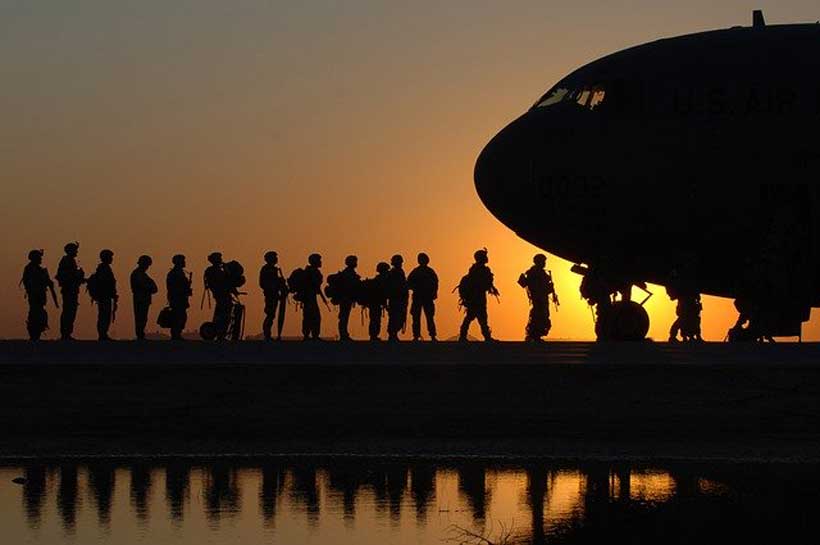 With the new US administration in the White House, there are rather lofty expectations about a change in the American Middle East policy in general and towards Syria in particular. Some argue that the US Middle East policy will remain somewhat in line with that of Trump's presidency, while others believe that Biden's team will try to reverse many of the previous foreign policy steps. The rest say that we should expect an Obama-style Middle East policy, which means more diplomatic engagement with less military involvement and a heavier focus on the human rights issues.
The truth, as usual, lies somewhere in the middle. The new US administration will certainly attempt to undo some of the predecessor's moves: withdrawing from the Iran nuclear deal, putting the Houthis on the terror list, suspending aid to the Palestinians, etc. However, this will require considerable effort on the part of the new White House.
First, the new Administration will spend much more time dealing with the domestic issues they have inherited from Trump: polarized domestic politics, economic issues, consequences of the COVID-19 pandemic and response to it, etc. Biden's administration will have to devote much of its time to all of this, so it is safe to say that the Middle East will not stand in the forefront of the US foreign policy focus.
Second, in the realm of foreign policy, US relations with Europe, China and Russia are of far greater importance to Washington than those with the Middle East which will remain on the margins of the US foreign policy, being a concern only through the lens of strategic threats, such as combatting terrorism (anti-ISIS coalition efforts), nuclear non-proliferation (revival of the JCPOA), and interacting with actors involved in those issues.
Third, Biden will face certain domestic opposition to some of the Middle East policy issues, e.g. Iran nuclear deal, the Israeli–Palestinian conflict, sanctioned entities and so on.
Finally, having different views, approaches and rationale, US allies in the region (Saudi Arabia, the UAE, Turkey and Israel) could possibly frustrate some of the plans devised by the new administration.
Therefore, we should not expect the Middle East to figure high on the US foreign policy agenda, as well as keep our expectations low as concerns possible breakthroughs on the profiles which will get certain US attention: the Iran nuclear deal, Syrian Kurds issue, reconciliation with Turkey, dealing with Libya, cultivating relations with Israel and Palestine.
Syria Is Not a Priority
Syria has never been a priority for the US foreign policy and will likely remain a second-tier issue for Biden and his team. In fact, some analysis of the US Middle East policy over the last decade shows consistency of approach. Although Obama started his presidency with his 2009 Cairo speech, intended as a signal of support to the region and increased attention from the US, his administration responded to the Arab Uprising with certain discretion and was reluctant to increase American involvement in the regional conflicts—Iraq, Syria, Yemen, Libya—rather opting for a low profile, proceeding with its fight against terrorism and focusing on diplomacy to a greater extent. Trump administration, by and large, continued this approach avoiding military involvement and shifting more of the responsibility for security and regional problems onto its regional allies—Israel, Saudi Arabia, the UAE, etc. While Trump withdrew from the Iran nuclear deal and increased sanction pressure on Tehran, this never translated into a significant change in the American approach to the region. Even in Syria, which suffered several US missile attacks, the moves of the previous administration did not lead to a drastic change of the situation on the ground. Moreover, US "betrayal" of the Kurds and a partial withdrawal of its military from Syria had little serious impact on the course of the conflict. Therefore, over the last decade, the US regional policy has, by and large, been going along the similar lines of limited engagement, fight against terrorism, support of its regional allies.
Today, Biden administration's plans do not provide for a change in the established approach and deal only with a limited number of policy issues, those coming in for heavy criticism under Trump, e.g. the Iran deal, extending support to the Syrian Kurds, suspending dialogue and aid to the Palestinians, etc.
It is worth noting that the new US administration does not regard the Syrian conflict as a separate problem, important in its own right. It, rather, treats it as a secondary issue linked to other, more important policy issues, such as dealings with Iran and the nuclear deal, relations with Turkey, which happens to brand US-backed Syrian Kurdish militias (YPG) as terrorists, as well as dealings with Russia who, in recent years, has become more active in Syria and in the region at large, or ensuring security of US allies in the region (Israel, Saudi Arabia, the UAE, Iraq, etc.) who feel threatened by increased Iranian military presence in Syria. Therefore, the Syrian profile is largely viewed in the context of US policies towards Iran, Russia and Turkey, rather than as a separate foreign policy concern.
Interestingly, though, the new Administration refused to send its representative to the 15th round of the Astana Syria talks held in Sochi on Feb. 16–17, despite an invitation being sent, as is argued by Alexander Lavrentiev, Russia's special envoy on Syria. The US ceased to participate in the Astana meetings in mid-2018. Mr Lavrentiev went on to suggest that the new administration has yet to formulate its Syria policy, despite being officially in office for over a month now. "There are signals [coming from the US] that they will be ready to work with us, but so far no conclusive proposals have been made," concluded the Russian envoy. Thus far, Washington has not devised its Syria policy, having other actors involved guess its possible approach and future steps.
Moscow Concerns with US Syria Policy
US military presence in Syria is among major concerns for Russia. American soldiers are deployed in northeastern and eastern provinces of Syria as well as in the south, around al-Tanf settlement, on the border with Jordan and Iraq. Moscow perceives American presence in the country as illegal and among the key obstacles to its reunification. US support to the Kurdish-dominated Syrian Democratic Forces (SDF) prevents them from striking a deal with Damascus, something that is needed to restore the country's territorial integrity and to assume control over those areas, as the majority of oil fields, water resources (Euphrates river), and some 40% of all agricultural lands are located in Kurdish-held regions. When the US is going to leave Syria is thus one of the most important questions for Russia.
A short answer would be that Washington will not pull out its forces from Syria, at least in the mid-term. Regardless of who occupies the White House, there are certain interests and goals that the US has in Syria, and it will hardly abandon them.
First and foremost, American military presence in Syria serves as a deterrent for the Syrian government forces and loyal militias, as well as for Russia, Iran, pro-Iranian units and Turkey. American troops prevent the Syrian Arab Army (SAA) and the Russian forces from asserting control over the oil fields and extending it to the economically-needed, 3-million strong northeast and east provinces of Syria. They also keep an eye on Iranian activities in east Syria, on the border with Iraq (border-crossing in Al-Bukamal), and keep Iran from further entrenchment. Finally, American troops keep the Turkish forces and the Ankara-backed armed Syrian opposition from the offensive against the Syrian Kurds. In addition, American military surveilles Russian activities and moves in the region. Being no heavy burden for Washington, the mere presence of several hundred US soldiers in the country kills many birds with one stone. That is why we can hardly expect the new US leadership to abandon such a position.
Second, the fact that the US is capable of significantly increasing its military presence in Syria at any given moment and within a short span of time puts it in a position of being a potential spoiler of any military or political/diplomatic initiative or deal that Russia, Iran, the Syrian government or Turkey may undertake. Besides, recent reports indicate that the US is constructing a new military base with airfield facilities near al-Omar oil field in Deir ez-Zor. Its runways are 2.5 km-long, which allows it to host heavy military planes (Lockheed C-130 Hercules, Lockheed C-5 Galaxy, or В-52). Once finished, the base will let the US easily send several thousands of soldiers or PMC fighters to Syria overnight, handing it an opportunity to rapidly build up its military presence and capabilities in the area. This makes Washington an indispensable participant of any settlement in Syria and forces Moscow, Ankara, Tehran and Damascus to take American interests and concerns into account. It is unlikely that Washington is ready to lose such leverage.
Third, being the leader of the anti-ISIS coalition, the US maintains its presence on the ground, which enables it to fight the remnants of terrorists. US officials have recently called attention to the fact that the main focus of US military in Syria is to fight the Islamic State which has become more active over the past six months. This reason serves as an official excuse to justify US presence in the country.
Finally, the US wants to maintain its ability to influence the political process in Syria. As of now, Washington has several instruments at its disposal. Its unilateral sanctions coupled with the Caesar Act, created serious additional problems not only for the Syrian economy but for the socio-economic, humanitarian and medical situation affecting millions of ordinary civilians as well. Such sanctions are politically motivated, pursuing a change in the regime' behavior, something that was never achieved. Essentially, this results in making the socio-economic and humanitarian conditions in the country only worse and obstructing any attempts to reconstruct critical infrastructure. Many humanitarian organizations report severe impediments in delivering humanitarian aid to Syria and rebuilding the country, with many INGOs being simply afraid to work in Damascus-controlled areas because of their fear to be sanctioned. According to the UN Special Rapporteur Prof. Alena Douhan, "secondary sanctions and over-compliance with unilateral sanctions result in fear for all interlocutors and drastically affect all population groups in targeted societies impeding people, private business, workers, scholars and doctors to do their job and to enjoy human rights." As a result, US sanctions on Syria allow Washington to exert serious influence on the political settlement of the conflict as well as on Syria's economic reconstruction, along with letting the United States remain a key actor in the conflict resolution.
Another leverage the US has in terms of shaping the political process in Syria is its support to SDF. Today, while backing the Syrian Kurds, Washington also obstructs any serious talks between them and the Syrian authorities in Damascus aimed at reaching reintegration of the northeast and eastern provinces of Syria back under control of the central government. Even though the most recent round of talks between the Syrian Democratic Forces (SDF) and Damascus activated by Moscow ended up with reaching an important preliminary agreement on major controversial issues, this does not prevent the Kurds from backtracking once the Americans decide to sustain or increase their support to them and reaffirm their commitments. Such moves can substantially affect the ongoing intra-Syrian political processes and prevent the country from restoring its territorial integrity. As long as the Syrian Kurds enjoy support and commitments from the US, it is extremely hard to expect them to reach any viable deal with Damascus.
By the same token, the US can influence Turkey and its Syria policy—either through increasing pressure on Ankara or trying to co-opt it by addressing its concerns and moderating the Turkish-Kurdish agreement. Such steps can potentially change the course of the conflict, thus profoundly affecting Russian positions in Syria.
Similar logic applies to the US policy towards Iran and to the revival of the JCPOA. Washington would very much like to tie the nuclear deal to other issues of concern, such as Iran's ballistic missile program and/or its "malign activities in the region", including those in Syria. Such an approach aspires to change Iran's behavior, for instance, in Syria in exchange for the nuclear deal revival and lifting US sanctions. In the US line of reasoning, the White House has an upper hand in the talks with Iran to be able to force it to follow its preferred path. That can, in turn, affect Iran's behavior not only apropos the return to the JCPOA but concerning its Syrian policy as well. The risks, if this approach fails, are high, as this will have counter-productive results. If the nuclear deal is not revived and sanctions remain at place, Iran will most likely persist in its "malign activities" in Syria and throughout the region, while reserving the option to escalate them. Even the most recent US attack on pro-Iranian targets in Syria had more to do with Iran and its activities in Iraq and Syria rather than with the Syrian conflict itself.
This is to say that the US policy towards Iran and the revival of the nuclear deal, or towards the Syrian Kurds, or the way how Biden's administration will deal with Turkey, or Russia on the track of the Syrian conflict will have a serious impact on the situation in Syria. So far, there is no indication that it is going to be among the priorities of the new administration. Syria, though, will most likely remain part of US regional policies and subordinate to US dealings with Iran, Turkey and Russia. Outcomes of US-Iran, US-Turkey and US-Russia dialogue can potentially have a profound effect on the situation in Syria. Although it is hard to expect the new US administration to drastically change its approach to the Syrian conflict, there may be new promising avenues for diplomacy which will, hopefully, yield more positive results than negative ones.
From our partner RIAC
Washington Ill-Prepared to Set Human Rights Agenda
It is evident that US Democratic President Joe Biden and his team will pay more attention to the human rights agenda in foreign policy than their Republican predecessors did. It is also clear that Washington will actively use this agenda in dealing with its main geopolitical adversaries—above all, China and Russia. Finally, it is obvious that the United States will try to put together a consolidated Western front to shoulder American human rights initiatives. Human rights will become one of the tools to keep liberal democracies together confronting what is perceived to be the global rise of illiberal authoritarianism. We are likely to hear strong rhetoric on human rights coming out of the White House and the State Department. We will observe multiple human rights-focused US initiatives in international organizations. And we will also see new American human rights-related sanctions against Moscow and Beijing.
Still, at the end of the day, this strategy might turn out to be less successful than the new US leaders anticipate. No matter how Russian or Chinese governments are planning to handle, respectively, the Alexey Navalny case or political protests in Hong Kong, it is very unlikely that either Moscow or Beijing will yield under US pressure. Moscow and Beijing will continue going hand in hand with each other in blocking US-proposed international resolutions, in containing US foundations and NGOs operating in sensitive areas, and in countering the coming American information offensive on the human rights front. The growing pressure from the White House will only further cement the China-Russia partnership.
Moreover, the reality is that Washington is ill-prepared to make a convincing case on human rights and broader democracy issues.
First, America itself has not fully recovered from a deep and protracted political crisis. Many inside the US still question the standards of November's presidential elections as well as the legitimacy of information restrictions imposed on Donald Trump and his supporters by major social networks and the US mainstream liberal media. The 2020 large-scale violent racial riots also question the assumption that the United States can serve today as a universal model of human rights observance. Until President Biden fixes related problems at home, his international human rights crusade will not look too credible even for his fellow citizens.
Second, it is easy for Biden to raise human rights issues against Russia and China—or against North Korea and Iran. This is a light and unburdensome task—in any case, these countries are not and will not be US allies or partners anytime soon. However, what about other potential targets—like Turkey and Saudi Arabia? On the one hand, both Ankara and Riyadh are perceived in Washington as gross violators of basic human rights. On the other hand, Washington badly needs partnerships with both of them. If the Biden administration heads down a slippery slope of double standards and selective use of the human rights agenda in foreign policy, this will not make this agenda more convincing for anyone. If Biden chooses to go against traditional US clients and friends, the political price for such integrity might turn out to be prohibitively high.
Third, though the international human rights agenda remains important, it seems that today, in most societies, the public puts fairness before freedom. 20 or 30 years ago, the quest for freedom was the driving force behind the majority of street protests, political upheavals and revolutions. Today people revolt mostly against what they believe to be unfair and unjust. The widely shared sentiment of unfairness and injustice rather than human rights or political democracy is the main source of various populist movements in all parts of the world.
The balance between the quest for freedom and the quest for fairness has always been moving from one side to the other, forming long political and social cycles in human history. In the first half of the 20th century, fairness and egalitarianism were perceived as more important than freedom and human rights, while in the second half of the century, the balance shifted away from the former and toward the latter. Today we observe the global social pendulum once again swinging in the opposite direction.
In this context, the recent statement of Chinese President Xi Jinping about the ultimate victory over absolute poverty in China may well outweigh all the eloquent human rights rhetoric coming from US President Joe Biden.
From our partner RIAC