Brazil does not give up: Culture and Creativity, Solidarity and Lives
Paraphrasing Jorge Amado, a famous Brazilian literary writer of the twentieth century, in his popular novel 'The country of carnival': "… Sometimes we understand that something is missing in our lives. What is missing? We don't know."
Today, what we do know is that the C-19 event has destabilized the world in a multi-dimensional way. Everything is upside-down. In every corner, we have experienced a shift in human behaviour and daily attitudes.
Suddenly, the world has moved from globalization to isolation. From hugs and kisses to social distancing. From physical touch to virtual chats. From high-consumerism towards a world with a greater environmental conscience. From egocentrism towards a human-centred approach. Against this controversial background – culture, creativity and connectivity have become the backbone of society – keeping people who are physically apart, tied together.
One example of the importance of culture to Brazilian identity is Carnival, which creates not just joy but revenue, tourism and jobs. Carnival 2020 was held in February, just before the start of the pandemic, which hit Brazil in mid-March. During Carnival, the country explodes with creativity and dancing for three consecutive days. This year it injected R$8 billion into the national economy and offered 25 thousand temporary jobs. This income has helped to partially mitigate the cumulative losses so far estimated to be R$62 billion resulting from COVID-19 crisis, which is deeply affecting culture and the creative industries, destroying over a million jobs in these sectors. In contrast to the celebrations just a few months ago, tourism, culture and the creative economy, now integrated into the same Ministry, are having to join forces to overcome the current difficulties, trying to preserve jobs and anxiously preparing for post-crisis.
The economic, social and cultural consequences of this pandemic are far-reaching. The COVID-19 crisis has not only robbed us of over half million lives around the world but it is exacerbating inequality, knocking-down the global economy, re-shaping global governance and free trade, destroying national health systems and urban life and aggravating social instability. Nevertheless, probably the most profound positive legacy of this chaotic situation is the growing sense of solidarity and citizenship that is encouraging people to do better, to engage and to act.
In Brazil, the pandemic has made inequality more visible. Creative and digital industries, in particular the audiovisual sector, social media, online news and press and communications services, have been powerful in showing the cruel reality of poverty at the current time. For the most vulnerable, social isolation is considered a luxury. It is difficult to be at home to avoid contagion when there is no money to be able to afford to eat. It is difficult to be confined in social isolation when a big family lives in a small room in a shanty town. It is difficult to wash your hands several times a day and have hygienic practices when there is no water and proper sanitary conditions at home. Under these circumstances, the Brazilian government has allocated 4.6 per cent of national public budget to implement the COVID-19 emergency package that also includes fiscal and monetary measures to assist small and medium sized enterprises (SMEs), micro businesses and the self-employed. The COVID-19 voucher scheme has wide coverage; 65 million beneficiaries have followed instructions for digital eligibility and are receiving financial assistance for three months as compensation for their revenue losses. At the end of June, the government decided to extend the emergency salary for two additional months until August 2020, bringing total governmental expenditures to mitigate the continuous spread of the pandemic during the first semester to nearly R$1 trillion.
It is noteworthy that digitalization and creative services (in the form of an official mobile app) have made it possible for the government of a continental-sized country to put in place in a relatively short time a massive outreach programme. It not only captures nearly 13 million unemployed people, plus 3.7 million informal workers, but also the self-employed who are left with no income and those who were previously completely invisible (even from the family poverty reduction scheme which covers 15 million families). Hopefully, in the future this big data will be used to design appropriate public policies and more effective educational, training and cultural programmes to address the lack of economic and social inclusion. In this context, creative activities, especially those associated with arts and cultural festivities, are conducive to the inclusion of usually excluded minorities and marginalized youth.
Solidarity and citizenship
In parallel to digital innovation, a feeling of solidarity has emerged and civil society has been mobilized. Citizens have started to act in a collective manner in response to the needs of vulnerable communities. Private sector companies of all sizes have become more engaged with social responsibility. Enterprises are more committed not only to meet customers' demand but also to be more sensitive to the socio-economic impact of their activities locally. Aid packages including basic food baskets, hygiene products and masks are being widely distributed by firms, non-profit organisations and individuals.
On a daily basis, the TV news presents a list of projects, campaigns and new creative initiatives to assist those who need them. An example is the Table Brazil SESC-RJ project (SESC) which is engaged in fighting hunger and reducing food waste. The project collects food donations for the poorest while educating them on how to prepare healthier food. There is also a link here between these efforts and cultural institutions, public audiences for theatrical performances and shows presented in SESC's theatres (before and after social isolation) can get cheaper ticket prices if they bring food for donation. This project, which already existed, was expanded on during the COVID-19 period. Another SESC project is #MesaSemFome through which well-known personalities donate their time, knowledge and experience to support solidarity in many different ways; by calling elderly people for story-telling and shopping for them, by giving musical instrument lessons, and by improving bakery skills. Every week many activities are offered through Instagram's Lives Solidarias.
Artificial intelligence and robotics are also playing a role in fighting the pandemic. With a population of 217 million people, Brazil does not have an adequate number of COVID-19 medical tests for all of its inhabitants. In order to cope with this deficit situation, the Health Ministry is using robots to call elderly people with high risk of contagion for a brief diagnosis by phone. The TeleSUS platform started in early April monitoring the flux of contagion with the aim to reach millions of people through an active search by phone and consultations by tele-medicine. Though this initiative has not been sufficient, it has been positive for enhancing a feeling of citizenship.
Cultural policy responses
In terms of culture, all cultural spaces such as cinemas, theatres and museums have been closed and events including artistic shows, festivals and exhibitions were suspended in mid-March 2020, to comply with social distance measurese. Art and culture brings about R$170 billion annually to the Brazilian economy providing jobs to five million people accounting for nearly six per cent of the national workforce. Artists, cultural producers, technicians and creative professionals were the first to stop their activities as a consequence of the pandemic and will probably be the last to restart, making them one of the most affected categories. Thus, a Law for Cultural Emergency (Lei Aldir Blanc) was finally approved by Congress allowing the use of resources from the Federal Cultural Fund (R$3 billion) to provide emergency aid for three months to help compensate for the loss of revenue and to provide tax exemption for up to six months for the cultural industry and creative businesses.
Guidelines for implementation of cultural projects during the COVID-19 pandemic have now been revisited. Projects should be well documented and producers should provide evidence for every action taken, in particular for projects financed by the Law for Stimulating Culture (Lei Roanet). Three measures were designed to alleviate the pandemic's impact and guide the execution of projects:
1. Projects will be allowed to use up to 20 per cent of the estimated capital
2. The project can now be modified at any time (previously, there was a limit)
3. Project evaluation will be more flexible in the form and use of resources.
Furthermore, special measures were adopted related to the cancellation of services and events in the areas of tourism and culture during the pandemic. The measures cover cinemas, theatres, digital platforms, artists and all professionals contracted to work in cultural events and shows. Those affected by the lock-down who were unable to perform, will have up to one year to provide the services already contracted.
For the State of São Paulo, cultural and creative industries account for 4 per cent of GDP. This year, the loss in the state caused by COVID-19 is estimated at R$34.5 billion and over 650 thousand people have been left with no revenue. A credit line of R$500 million for SMEs and R$150 million for microcredit was offered with special conditions for micro, small and medium business in the cultural and creative sectors. In addition, Festival #CulturaemCasa is a platform launched by the Secretary of Culture and Creative Economy of São Paulo to stimulate social distancing while improving the access to virtual cultural contents from public cultural institutions. Through the platform the public can visit shows, concerts, museums, talks, conferences, read books, see films, watch theatre and plays. There are many different options for a range of ages and interests, and content is freely available and updated daily. This streaming platform was successful in reaching 850 thousand views in two months from 107 countries. All cultural content will remain available for the extent of the COVID-19 lock-down.
The Secretary for Culture and Creative Economy of Brasilia formalized a financing scheme of R$750,000 to assist local artists and cultural creative professionals affected by the cancellation of festivals and cultural shows. The scheme provides three differentiated credit lines for micro business, self-employed artists, as well as loans and investments to support cultural and creative SMEs. The Secretary of Culture and Creative Economy in the State of Rio de Janeiro launched an official bid for online cultural production projects. #culturapresente will receive R$3.7 million from the State Fund for Culture. It will cover music, literature, visual arts, audiovisual, dance, theatre, circus, fashion, museums, typical cultural food and new cultural popular expressions. Another project "Story-telling by phone" called volunteers to contact elderly and people who live alone to tell stories, as a way to minimize the feeling of solitude. This allows poets, musicians and story-tellers to be engaged by offering hope and solidarity to lonely people.
Cultural experiences in the digital age
Creative initiatives by artists and institutions have also emerged, and some are likely to remain post COVID-19. Two strong trends from these initiatives have been solidarity and live streaming media. These two trends may end up dominating culture in the "new normal" – the combination of live streaming and solidarity has already resulted in the "Lives Solidarias". In Brazil, more than 120 shows online raised R$17.6 million in donations to fight COVID-19 in poor communities. The mobilization of artists brought about innovation and is a way to engage celebrities and individuals in social causes.
Livestreaming concerts like #tamojunto became the Saturday night fever during the pandemic. Top Brazilian singers (particularly country music singers), are performing at home, attracting a huge virtual audience and millions of 'likes' on YouTube and Instagram. Among the top 10 most attended live concerts worldwide, seven are from Brazilian artists. Marilia Mendonça, who received 3,31 million 'likes', was ranked number one globally, followed by Jorge & Mateus with 3,24 million. This is partially explained by the fact that 70 per cent of the music consumed in Brazil is locally produced. Moreover, the country ranks thrid among the major producers of creative digital content and as consumers of digital services.
During confinement, online festivals like Festival EuFicoEmCasa are bringing entertainment to people through social networks. As shows and concerts have been cancelled, musicians and visual artists are working virtually to provide entertainment and expand their audience and network via Instagram and YouTube. The first festival gathered 78 artists, providing over 40 hours of music during the first weekend at home. Thanks to its success, the same format is being used for festivals which now take place every weekend.
In summary, after more than 100 days of social distancing, the cultural sector and creative industries without day-to-day activity are re-inventing themselves in their struggle for survival. Paradoxically, online cultural consumption and creative production are escalating. Music is leading innovative models with live concerts but theatre companies are also producing plays for web performances with no public audience. Drive-in cinemas are back. Virtual short-film festivals are attracting newcomers. E-books and a new generation of smart video games are in high demand. Auctions of visual and street art are attracting culture lovers, and TV audiences have increased with re-runs of older broadcasts and small format productions.
Web channels, podcasts, live streaming, film series, conscious donations, hybrid collaborative creative productions, crowd funding and virtual public are emerging alternatives. Certainly, there are more questions than answers. As live streamers are using social platforms that were designed to be ephemera, will live cultural experiences survive? How do we ensure that online cultural productions will resist the continuous search for novelty? If a social platform closes, will its whole cultural content disappear? Famous artists are finding big sponsors but a great majority of artists are offering their services for free or small fees. How do we ensure that artists and cultural institutions will be able to survive in the long-run?
More than ever, creativity is needed to optimize digitalization and find feasible monetization and sustainable solutions. The present circumstances are a challenge and the future is uncertain but art and culture will always find its way in contemporary society.
The Battle for the Essence of the Democratic Party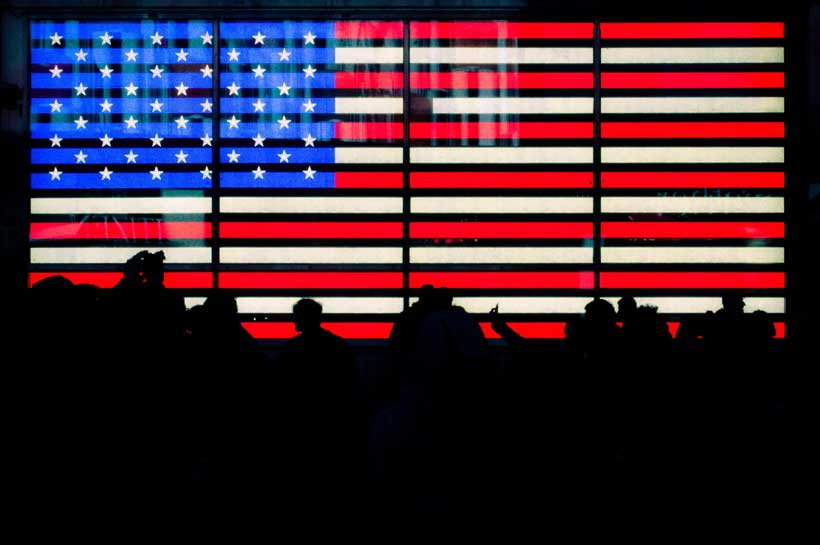 When President Trump fired defense secretary Mark Esper and cybersecurity chief Christopher Krebs just days after the elections, the President set a new integrity litmus test. He was clearly cleaning his circle of those who could stand up to him on the big stuff, such as not sending troops on the Black Lives Matters protesters or not pronouncing the elections rigged. In the meantime, Trump was showing the American public who he still considered loyal by not firing them by keeping the agency chiefs who stayed at least somewhere in the middle.
In the new Biden era, being fired by Trump will be considered the new badge of honor, an integrity stamp of a sort. Despite talk of firing FBI Director Christopher Wray and CIA Director Gina Haspel, Trump has not taken the decision, yet, and there surely must be a reason for it. To paraphrase Trump's infamous McCain quote, I like those who were fired by Trump, not those who were not fired by Trump. This is now the new integrity litmus test.
In May 2020, I was amidst my campaign for UN Special Rapporteur on freedom of speech as one of the top finalists, when in an interview on Bulgaria on Air I called the Trump Administration's and the US authorities' treatment of the media and the protestors during the Black Lives Matter crackdown "despicable". I was set on going after the Trump Administration and the US authorities if I had the chance to win the UN mandate on freedom of speech. And I had no plans for going easy on anyone.
There is something profoundly wrong with the US authorities, if instead of going after the crimes, they willingly choose to go after those that have a reaction against the crimes, outraged by crime impunity.
US agencies who "just don't get it" have to be defunded. And that brings us exactly to the discussion on the future of the heart, soul and essence of the Democratic Party.
The Democratic party has never been about appealing to the middle in order to be liked or about maintaining some kind of lowest common denominator to make sure that no one got offended. The Party has always been about equality and social justice, housing some of the most bad-ass status-quo shakers — not those that wanted to make sure that rich abusers stayed comfortable, racists were not inconvinienced, or abuse of military power for some illusive common good that served only those in power went unchecked. This is the party that offends and has offended throughout the decades to shake the status quo. This is why it is shameful that veterans in the Democratic Party have tried to shame Congresswoman Alexandria Ocasio-Cortez and others who have run and won their mandates on classical Democratic Party values.
Civil rights movement defenders in the black marches never said: "let's have a march but let's do it only on the pavement not to inconvinience cars". They took the whole street.
When I worked for Congressman Bill Delahunt, the Chairman of the House Sub-committee on International Organizations, Human Rights and Oversight, representing 10th congressional district of Massachusetts, some 14 years ago, we did not say that torture by the CIA and the CIA extrajudicial rendition flights were okay but not too much, in order to appeal to the center. We would say that torture is unacceptable, that America can do better than that.
Social justice and equality are uncomfortable. Rights are defended and guarded. They are never simply given. As an example from the other side of the aisle, when Republican President Eisenhower sent the troops on Little Rock to enforce black kids' right to attend school just like any other kid — what Brown vs Board of Education reaffirmed in order to end racial segregation exactly 30 years before the day I was born — Eisenhower did not aim for troops to only show up and waive at the crowds. The soldiers took the black kids by the hand and walked them straight in the school, in the face of hundreds of racist opponents — not trying to please them.
Defending rights takes grit and courage. And some US agencies will never really get it unless their budgets are cut and they are all actually pressed up against the wall — to change unwillingly, forcably and through the trivial but always effective use of financial pressure.
FBI Deputy Director David Bowdich's reaction to the Black Lives Matters protests at the time when I was running for UN Special Rapporteur on freedom of speech this year was that it is the protesters that should be arrested under an outdated rackateering law from the 1940s — not the murdering cops. A memo leaked to the New York Times showed that Mr Bowdich considered the social justice movement "a national crisis" comparable to 9/11. The hundreds of thousands of people mourning and marching across the country, unified by the simple thought that no life should be taken lighly, for nothing, were actually similar to terrorists in the eyes of the FBI who wanted to charge them as racketeers.
It is that kind of injustices and human rights infringements that I would have stood up against as UN Special Rapporteur on freedom of speech, as witnessed by the outrage and intentions, expressed in my May media appearances. I claimed back then that it is precisely in times of crises that rights are tested and defended. The United States is no exception. The US government is bound by international human rights law standards and no interpretation by second-rate lawyers loyal to the Trump Administration, comparing social justice protesters to racketeers and terrorists, can change that. International voices such as myself and others are here to make sure that US authorities do not forget their international human rights legal obligations.
America has a long way to go to recover from the damage that Trump and his cronies spread across the various US agencies have done to democratic principles and human rights. The Trump institutional capture of key agencies such as the FBI and the CIA, let alone DOJ, has lead the country into a downward spiral.
US authorities will not learn unless their actual day-to-day, functional survival is put on the line. People do not get it otherwise. This is why I fully support AOC and others in their defunding efforts, which are considered by many as controversial, extreme, out there and even dangerous, but in reality are simply the only effective way to fight institutionalized racism within the FBI, the police and other law enforcement agencies. "There is nothing radical about moral clarity", to repeat AOC's simple, yet powerful assertion. The comfortable, lowest common denominator parts of the Democratic Party need to wake up and realize that it is the Black Lives movement that got Joe Biden and the rest of the party across the finish line in November. And this precisely will be at the heart of the battle for the essence of the Democratic Party over the next four years.
Why are some Muslims, from India to the U.S Voting against their Natural Allies
Recent national elections in the U.S. and regional elections in India have presented an interesting conundrum. The numbers show that some Muslims, are voting in a counter-intuitive fashion. Given the rise of Islamophobia and right-wing religious nationalism, both in the U.S. and in India, one would surmise that Muslims would vote overwhelmingly to the left of center. But both, in India and in the U.S., many Muslims have however chosen to send a message to the center-left – your sympathetic rhetoric and your verbal condemnations of Islamophobia is not enough, we want to see concrete policies that improve our political and economic conditions. Neither the promises of Joe Biden, nor the fear of Hindu-nationalism is influencing their vote. These Muslims are, for sure, in a minority albeit a growing one. Politicians on the center-left may ignore them at their own peril.

In the U.S.
In the U.S., President-Elect Joe Biden's campaign outreach to Muslims went far beyond that of any presidential candidate in the past. Biden's campaign had a manifesto for American Muslims and a designated outreach person. Biden spoke at Muslim conventions and even quoted from Islamic scripture. He dropped an "inshallah" in the debates. Biden promised to end the so called 'Muslim-Ban' on day one and has repeatedly condemned Islamophobia. Biden spoke up for Uyghur Muslims in China and Kashmiris in India and has opposed the annexation of West Bank. He has promised to resume relations with the Palestinians and restore aid to them. Even Imran Khan, the PM of Pakistan, a self-proclaimed champion of Muslims, does not have such an impressive pro-Muslim curriculum vitae, he has repeatedly refused to speak up for the Uyghurs.
While a majority of American Muslims campaigned very aggressively for the Biden-Harris ticket and raised millions of dollars for the Democrats, the exit polls indicate that only 69% of American Muslims voted for them. On the face value that is a huge win, but if you look at in comparison to the past it is troubling. Despite the fact that Biden went far beyond any other candidate in his outreach to Muslims, and the Islamophobia of President Trump is well documented, Biden has garnered the least percentage of votes by a Democratic presidential candidate in the last four elections according to exit polls conducted by the Council on American Islamic Relations.
A possible explanation for this relatively weak performance is that, for some Muslims his "iron-clad" support for Israel and his willingness to work with pro-Hindutva operatives in the U.S., make his opposition to Islamophobia sound less credible. Words are not enough. If his electoral promises do not actually translate into actual policies, one can expect further decline in Muslim support for Democrats. American Muslims are a rapidly growing and politically engaged community that is over represented in swing states.
A closer reading of the exit polls suggest that things are worse than they seem. The exit polls show that while 17% American Muslims voted for Trump (up from 13% in 2016), 11% declined to reveal who they voted for. It is possible that they lean heavily towards Trump, hence the secrecy. That would mean that in spite of all his Islamophobic rhetoric, Trump may have doubled his support among American Muslims. One Trump supporter told me he voted for Trump because Trump did not invade a single Muslim country in four years unlike Biden who supported the invasion of Iraq.
| | | |
| --- | --- | --- |
| Year | Candidate | Muslim Vote |
| 2008 | Barack Obama | 88% |
| 2012 | Barack Obama | 85% |
| 2016 | Hillary Clinton | 74% |
| 2020 | Joe Biden | 69% |
In Bihar
The recent elections in Bihar has an interesting story to tell. The state is clearly polarizing as most gains have been made by parties on the extremities. Prime minister Modi's right-wing Bhartiya Janata Party (BJP) went from winning 53 wins in the 2015 elections to winning 74 of the 243 seats in 2020. A significant swing in favor of Hindutva ideology. The Communist Party (CPI-ML) gained 9 seats, it had 3 seats in 2015 to 12 seats in 2020. The communist parties combined had a 400% increase, they went from 4 to 16 seats. The parties in decline are the so-called secular centrist parties. The Rastriya Janata Dal (RJD) which is the biggest single party in the state lost five seats (80-75) and the Indian National Congress (INC), the grand old party of India, also lost ground (27-19).
Clearly the secular center is shrinking. The biggest surprise of the elections was the performance of Asaduddin Owaisi's All Indian MajlisIttehadul Muslimeen (AIMIM), a Muslim party, which in the past five years has gone from 0-5 seats. The Majlis won in predominantly Muslim area of Seemanchal and is being accused by commentators of stealing the secular vote away from secular parties. Some are describing Majlis as BJP's B-Team.
It is interesting that now in Indian politics, the code for Muslim vote is 'the secular vote'. Indian Muslims are now the last line of defense for the rather rapidly shriveling secular space. The criticism of Owaisi and the Majlis for denting the prospects of secular parties in Bihar is both misplaced and inaccurate. The question that is important is not why Owaisi's Majlis, a party historically based in Hyderabad (South India) is contesting elections so far in the North of India. The key question is why are Muslims in Bihar voting for Majlis? A party that has no record of governance in their region.
In a speech months before the elections, Owaisi predicted a tectonic shift in Seemanchal's politics and he said that it was coming because of the profound injustices and inequities that plague Muslims of that region. If secular parties that have governed the state for decades had delivered good governance to Muslims, Owaisi would have stayed at home.
Muslim Disillusionment
Muslims are increasingly disillusioned by secular and left politicians. Islamophobia was on the rise even before Trump became President and 37% of American Muslims, pre-covid pandemic, were found hovering near the poverty line. There is much discontent. I think just as 17-25% American Muslims voted for Trump rejecting the centrist politics of Democrats – many Muslims in Bihar too are frustrated by the failure of secular parties to improve their material condition. The region of Bihar where Owaisi's party won five seats is the poorest and infrastructurally the least developed area of the state. Voting for secular parties for decades did not help them much. They have been voting without hope. They too are tired of the lip service.
Muslims of Bihar are fortunate that they have an alternative in Majlis and they are able to reject both Indian secularists and Hindu nationalists unlike some American Muslims who feel that they are stuck between Republicans who are Islamophobic and Democrats who promise much but deliver little. The minority of Muslims who appear to be voting counter intuitively, seemingly against their own interests, either for Donald Trump in the U.S. or the Majlis in Bihar, are clearly sending a signal to secular politicians – do not take our vote for granted, you need to earn our vote.
The center-left may be a natural ally of Muslims, but if it does not deliver for Muslims, they may lose their vote in ever increasing numbers.
Which Coronavirus Policies Succeed, And Which Fail: N.Y. Times Analysis Confirms Mine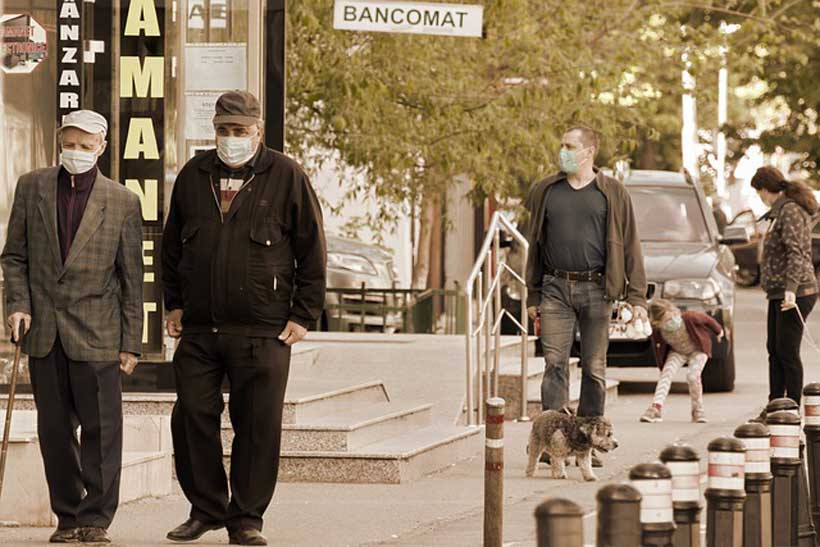 According to an analysis by and in the New York Times on November 18th, which is headlined "States That Imposed Few Restrictions Now Have the Worst Outbreaks", "Coronavirus cases are rising in almost every U.S. state. But the surge is worst now in places where leaders neglected to keep up forceful virus containment efforts or failed to implement basic measures like mask mandates in the first place, according to a New York Times analysis of data from the University of Oxford."
At Strategic Culture, on May 21, I had published my own analysis, which was based upon tracking the data globally and within countries, and within the various states of the United States, which analysis concluded that countries (and states) which apply the least-stringent regulations in order to keep as low as possible the spread of the virus are failing the most to contain or limit that spread. I labelled those the "libertarian" countries, and I noted that what I called the "socialist" countries — the nations which were the most strictly imposing scientifically confirmed regulations in order to keep those numbers down — were having the best success at limiting the spread of this virus. My study was global, and its headline was "Ideology and Coronavirus". Unlike the Times article, I was forthright about the ideological implications of the coronavirus data — because those implications are vastly important. (The handling of this pandemic is providing reams of data that test the effectiveness of the various locales' predominant ideology at dealing with a global life-or-death years-long public-health emergency in regions throughout the world. This is like a global laboratory experiment testing the two opposite ideologies: libertarianism, which is against government regulation, versus socialism, which applies government regulation. No government is purely one or the other, but those are the two poles.)
The analysis in the Times article shows a chart, and represents on it almost all of the states, as dots that indicate both the amount of regulation which has been applied, and the lowness of the infection-rate which has resulted; and, at the upper left corner on it, are the two Dakotas, as "Weak recent containment measures and many cases," while at the bottom rightmost corner is Hawaii as "Strict measures and fewer cases."
The Times chart is showing, only locally within the United States, during just the past few weeks, what my analyses had shown, regarding not only the international and longer-term data, but also within the United States itself and recently, not only longer-term and internationally. One of my articles, on November 1st and titled "The Highest Covid-Infection-Rate States", showed the infection-rate for all 50 states, and noted that, "In 2016, the top 17 [the states with the highest rates of this infection in 2020] voted for Trump, and the bottom 5 voted for Clinton. All but 3 of the top 24 voted for Trump, but from numbers 25 to 45, there was a political mixture. The highest infection-rate state, North Dakota, has a Covid-19 infection-rate that is 14.6 times higher than the lowest Covid-19 infection-rate state, Vermont." Of course, the Republican Party (Trump's Party) is the more libertarian Party, and the Democratic Party (Clinton's Party) is the more socialist (though actually just as totalitarian) of the two Parties. (Both Parties represent only their billionaires, who also own and control the media; and this is the way that America's aristocracy controls the Government. For example, the very pro-Democratic-Party website PoliticalWire quoted from and linked to the NYT's article, but always fails to include any of mine, because I am critical against both Parties. Truly independent news-media are almost non-existent in the United States.)
Whereas the Times's chart of "Avg. new cases per 100,000" failed to include Vermont, Vermont is the state that has, for the longest time, been among the best three on not only cases per million but also deaths per million, from this virus, and substantially better even than Hawaii, and both states are among the two or three that in recent decades have been the strongest for Democratic candidates, and the weakest for Republican candidates. However, Vermont especially is politically independent, and, so, it has a Republican Governor, Phil Scott, whose record on containing this virus has been the best in the nation; and he was just re-elected in a landslide, 69% of the votes (largely because of this terrific record). Right now, however, the number of daily new cases has shot up suddenly about fivefold in just the past week; so, Phil Scott's record is in jeopardy. If that surge quickly ends, then he could become the strongest Republican to run against Kamala Harris or Joe Biden in 2024. He would not only receive almost all Republican votes (since that's his Party), but also at least a third of Democratic votes, and almost all independent votes. However, this doesn't necessarily mean that he would be the likeliest to win the Republican nomination, because (just as is true about the Democratic Party) that Party's billionaires will be making that choice. (It was blatantly true also with regard to Biden and Harris.) This epidemic will be a major political challenge both in 2022 and in 2024. Anyone who wants to see Governor Scott's press conferences regarding this crisis, so as to know precisely what his coronavirus-policies have been, can see them here. His November 20th press conference is here. He and his governing team receive and answer there many intelligent questions, so that the policies which have led to the best results in America are amply explained there.
On November 16th in South Dakota (and then repeated nationally on National Public Radio on November 20th), reporter Seth Tupper headlined "Two States, Different Paths: Vermont Keeps Virus Low While Rivaling SD's Economy" and provided a thorough report, including graphs of infection-rates over time, comparing two states, South Dakota, which has the nation's second-highest infection-rate (after only North Dakota's 9%) of 7.8%, versus Vermont, which has the nation's lowest infection-rate, of only 0.5% — one-fifteenth as high. Tupper explained the different policies that the Governors of those two states had applied, and how those policies produced vastly different results for the infection-rates and the death-rates in their states' populations, but only moderately higher increase in unemployment in Vermont than in South Dakota, which at the peak in April had reached 16% unemployment in Vermont, versus only 10% peak in South Dakota; and, by the time of August, both states had nearly identical low unemployment-rates. Whereas the death-rates from the disease soared around a thousand fold, between April and November, in South Dakota, the death-rate remained virtually flat, almost no increase, in Vermont, throughout that entire period. However, both states were now experiencing soaring infection-rates during the current, second, wave of the epidemic.
Author's note: first posted at Strategic Culture