Pandemic Recovery: The Re-Hatching of Economy
Re-hatching needs new eggs; when was the best time to create national upskilling models and quadrupling exportability and nest eggs? When was the best time to mobilize national gatekeepers of trade and commerce on rethinking of trade-groups to focus on showcasing and discovering of hidden grassroots talents over blind globalization? When was the best time to "digitize" the nation…it was a decade ago. When was the best time to "design"…productivity, it was also decade ago. We need new eggs.
Some harsh questions; nation by nation depending on the level of crisis on economic fronts, are cities and national regions ready for national mobilization of entrepreneurialism? Are national Associations and Chambers in agreement on upskilling small medium enterprises? Is there a national agenda to quadruple innovative excellence and exportability? How simultaneous synchronization uplifts upskilling and reskilling of 1000 to 100,000 SME on a fast track basis? How can Roundtable discussions LIVE streamed to 100,000 stakeholders within a nation instantly create a national umbrella? How will Mobilization of Entrepreneurialism across a region or nation and uplifts the SME base?
Why understanding of pandemic landscape by Public Sectors of the world so critically essential?
Why nation-by-nation, upskilling of governments and institutional bodies is far more important?
Why digital platforms on upskilling will solve such serious deficiencies on fast track basis?
The hatching also needs a nest; 50% downtown of the world may not survive, 50% of tall office towers may go empty, 50% of office workers may work remote, 50% downtown retail shops may not survive, 50% economies may lose a decade to recover, 50% small medium businesses may go bankrupt…50% nations are in serious difficulties…
Let us say we do not have a proper nest and problems may linger many years…
More harsh questions; when the last open national debate on Futurism is Workless? What was mobilization activated on creating national programs on critical thinking, complex problem solving? How global age understanding of global collaborations, dealing with diversity, tolerance installed in Public Sectors? These simple notions backed by global technologies and now fully endorsed by Covid-19 as the only working model for going forward. Deeper study required by all corner office holders of Public Private Sectors of the world as downtown go dim and suburbia re-shines.
The re-hatching; there is "No" time to waste on any justification; no time to complain as it is a sign of incompetence, now is the time of action and solid competencies. Deploy digitization of Top national trade Associations, Chambers of Commerce to upgrade to excellent digital platforms so that their entire membership can skate nationally, and globally highlighting their goods and services. Apply "National Mobilization of Entrepreneurialism Protocols" This is a global age revolution based on entrepreneurial mobilization… study Pentiana Project. There are special sets of skills required to uplift midsize business economy during pandemic recovery. Study deeply. Solutions already spread around the world. National leadership on such call is missing. Study more on Google
The new flying paths; why digitization of economies still such a nightmare after a decade for almost free technologies available in abundance; because today, any open discussion in any major department anywhere in the world immediately exposes some 50% redundancy of surrounding staff and 50% incompetency to deal with the required challenges. Everyone is scared to talk about anything to activate any change, if digital absolutely frightened to talk about 'upskilling' for fears of being exposed, staying 'Mum' is the word, hide under the desk and appear busy in deep silence. Welcome to the reality check and get ready for the march of billion workers.
The flight of the billion; next item on the global pandemic agenda is to cope with billion jobless, workless, officeless,, masked and unmasked working citizenry marching on main boulevards of the big and small cities of the world as national leaderships across some 200 nations of the world have limited time to get ready. The disconnected, debased and unemployed are looking for something more than a press conference or a well-rehearsed teleprompter show; they are not concerned for being locked-in but rather angry for locked-out of any grassroots prosperity. They already know the economic limitations and level of performance of their own local governments and therefore seeking hardcore intelligent, workable, honest answers with long-term plans of the future.
They are coming out in disappointments, wrapped in anger, but more about themselves for letting their skills and crafts miss the boats, their degrees and experiences now not trade-able, their burden of debt, guilt and sorrows unbearable, some fought health crisis, some survived body bags, lingering in sadness, seeking truth and answers, they wander the world remotely. The time has also come to embrace upskilling and uplifting of women entrepreneurs all across the world, as they are the other missing wheel of the national economy. Follow the trail of silence on such matters.
On re-hatching economy, the displaced have real issues and they need real help. They know charities will not last; real deployments of solutions and real mobilization of methodologies are the only long-term answers.
They need answers and not riot gears,
They need truth and not theatrics.
They need grassroots prosperity and not hologramic economies
They are re-hatching and now need brand-new thinking and new style leaderships
The rest is easy.
Guangdong special economic zones at China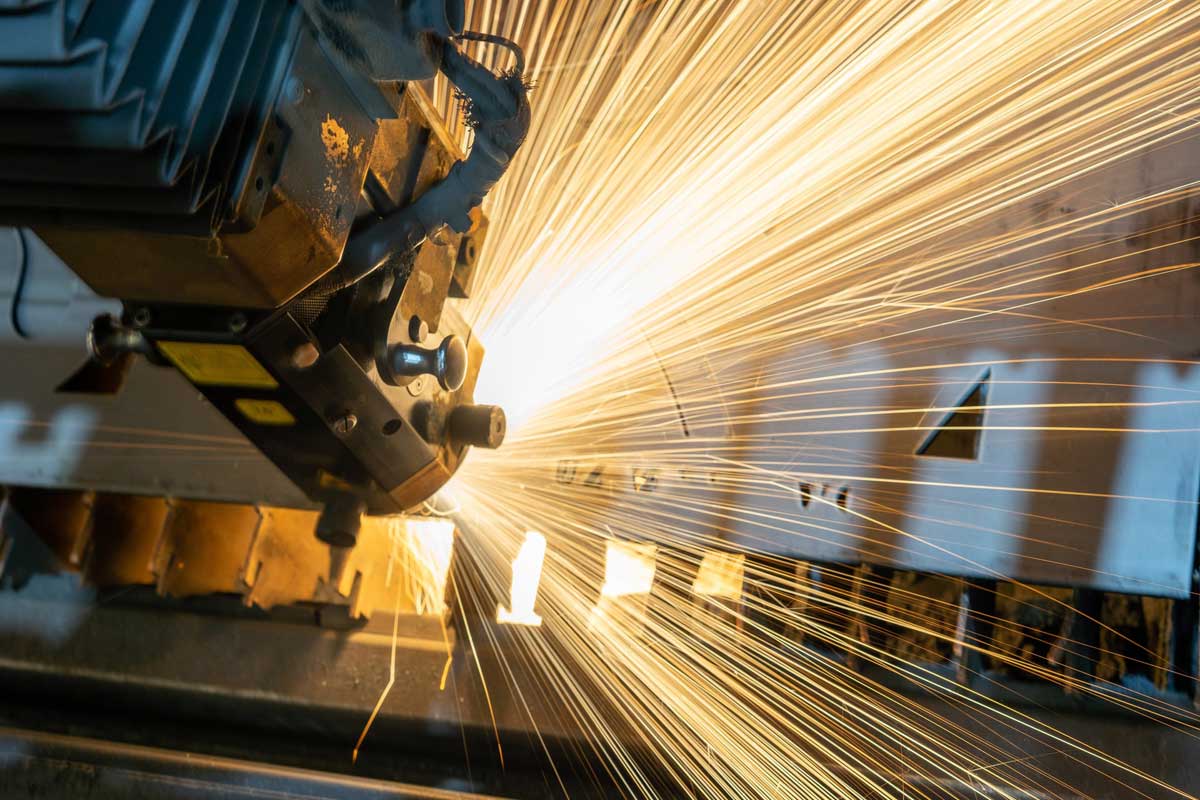 Guangdong Province in southern China is distinguished by the economic development. The sign been approached by "Made In Guangdong" is becoming so famous globally, besides the Guangdong industries and its unique culture.
Guangdong represents one of the most important provinces of China for a number of political, economic, social and natural reasons. Indications of the success of the openness experiment pursued by China since the late seventies of the last century are evident in it.
Guangdong special economic zones have made great achievements. As the province with the largest economic output in China, south China's Guangdong Province has achieved tremendous economic development in the past 40 years, thanks to the establishment of special economic zones.
According to my information, the Guangdong region has established the "Zhuhai Doumen" intelligent manufacturing economic development zone recently, after the Guangdong Provincial Government officially approved the establishment of the "Zhuhai Doumen intelligent manufacturing economic development zone", which will implement the existing provincial-level economic development zone policy. It is the third regional economic development zone in "Zhuhai" after "Foshan Industrial Park and Liangang Industrial Zone".
Guangdong Province is an economic powerhouse in southern China, and the province will promote high-quality development this year by fostering new engines of growth and strengthening cooperation and communication in the regions of (Guangdong-Hong Kong-Macao Greater Bay) to deepen reform and opening up.
Guangdong Province, a major part of China's foreign trade and industrial hub, accounts for about one-tenth of China's GDP and is the largest of all Chinese provinces.
Guangdong Province pays close attention to the progress of China's modernization and the overall picture of reform and opening-up and major national strategic planning. It firmly attaches importance to the reform and opening-up policy by strengthening cooperation between the province and the "Hong Kong and Macao" regions, aligning the development of Guangdong with the "Northern Metropolis" plan of Hong Kong and the economic diversification strategy of Macao, implementing the "Greater Bay Area Connection" project in a more in-depth way, and working with "Hong Kong and Macao" together to build a world-class bay area, injecting vigor and strong impetus into its modernization efforts".
It Is remarkable that most of the cities of Guangdong Province are crowded with visitors from all over the world, especially Arabs and Africans, who come to them for the purpose of trade and search for investment. The province is considered one of the regions characterized by the diversity of its industries, quality and attractive prices, as well as commercial activities in various fields.
It Is also distinguished by the beauty and sophistication of its buildings, which embody the aesthetics of modern Chinese architecture, as well as the spread of green spaces and vibrant squares throughout the day. It is also distinguished in terms of weather, with its atmosphere that resembles the tropical atmosphere with heavy rain, and the various cities of Guangdong Province are also characterized by easy access to it from different parts of the world throughout the day, as well as ease of movement between its various cities, thanks to the presence of an infrastructure that makes most of the cities of the province at the forefront of attractive cities for investment globally.
Due to the existence of the commercial ports, Guangdong has a long experience in terms of commercial exchanges regionally and globally.
The Theatrics of the US Debt Ceiling: Fiscal Austerity or Political Brinkmanship?
It amazes me sometimes how pointless some discussions are to begin with, yet the hype they garner is just outrageous compared to relatively pressing issues in the mainstream spotlight. I am no Democrat supporter or even a backer of Mr. Biden – as my columns would effectively relay. But I am also no fan of idiocy when I see it (also apparent in my writings). And the ongoing tensions lacing the US polity, unfortunately, qualify that criterion by a long shot. While the debate around the debt limit is neither novel nor unprecedented, the preachy statements posited in the US Congress to justify the GOP posturing are downright ridiculous. But even if we don ignorance and accept their premise as is, I fail to see any alternative path toward economic balance and prosperity – assuming that is actually the end goal of the Republican lawmakers.
Before even delving into the nitty-gritty of the debt ceiling saga, let's get some ambiguities clear and out of the way. The debt limit is a statutory cap on the total amount of money the US federal government is authorized to borrow. Currently, that amount stands at $31.4 trillion – already reached about two weeks ago. However, breaching that limit is well-nigh avertable: All the US Congress needs to do is raise that limit higher, and the chaos would disappear overnight. No risking the smooth functioning of the money markets, no pressure on the Treasury and the Federal Reserve, and no uncertainty while the world grapples with demons on geopolitical and economic fronts. But what about fiscal responsibility? Since 2001, the United States has consistently rolled around with budget deficits year after year and filled the gap with excessive borrowing to meet its financial obligations. In that period, the US has accreted about $20 trillion in national debt; debt held by the public as a percentage of Gross Domestic Product (GDP) has roughly tripled from 32% to 94%. Even for an economy as omnipotent as the United States, that's prohibitive. But we need a thorough comparison to realize the underlying trends – both on the macroeconomic and political scale.
The US last enjoyed a fiscal surplus during the presidency of a Republican. Mr. George W. Bush. But you rarely witness a vociferous detour around that nook of history by any GOP members. It is perhaps because he squandered that surplus on tax cuts for the wealthy. Or on the invasion of Iraq. While one led to more inequity in an already lopsided social demography, the latter ushered those resources to decimate a foreign land on bogus pretenses. Another manifestation of the 'Trickle-Down' economic principle (apparently notorious for the Conservative fractions on both sides of the Atlantic) was during the Trump tenure. Mr. Donald Trump ran through another profligate tax-cutting regime to do good for the US economy. But ironically, the debt ceiling got raised three times during his own term, sans the drama we witness whenever the Republican Party holds either of the chambers of the US Congress but not the presidency. At this point, some people won't need any more evidence to gauge the true intentions of the right-wing bloc baying for fiscal austerity. But let us sieve through the Democratic rule for a non-partisan outlook.
During the past two decades, only two episodes stand out apropos of record debt as a function of the US economy: the Great Recession 2007-09 and the Covid-19 pandemic. While I admit Mr. Biden's nearly $2 trillion worth of American Rescue Plan helped (in large part) fuel the current inflation, it also helped avoid a devastating recession and jumpstart a speedy recovery. It kept businesses running, people employed, and spending buoyed. Notwithstanding that the unemployment rate in America is still at a multi-decade low, the economy could very well trip into another recession as the Fed moves aggressively to blunt the pain of price increases. But insofar as projections go, it appears that the American economy would brush past a prolonged recession and manage a relatively softer landing. According to recent estimates, annualized inflation has slowed consistently for the past six months, dipping to 6.5% from a summer peak of 9%. While the Republicans tried effortlessly to channel their narrative around the economy, their embarrassing rout during the Midterm elections was a testament to the facetious nature of their claims.
Then there was the infamous standoff in 2011. We all know how the markets got rattled; borrowing costs spiked; and why the S&P downgraded the credit rating of US debt, even though we didn't actually breach the limit. But we rarely ask: Why did the Obama administration end up with a debt of such mammoth magnitude? The answer is obvious. The Great Recession dried up tax receipts as the economy plunged into turmoil; the social safety net programs swelled, especially as spending on unemployment benefits soared. In 2008, the federal budget deficit stood at $458.6 billion, which staggered to $1.4 trillion in the subsequent year. Despite that, it took roughly eight years for unemployment to return to normality. Had the government raised taxes or cut spending drastically, the US would have witnessed something like Great Britain.
In the aftermath of the financial crisis, while America sustained spending to bolster the economy via borrowing, the Tory-led British government embarked on an austerity drive: Annual expenditure, as a percentage of GDP, was cut from 46% to 36%; spending on health infrastructure dragged down by half over the last decade. In hindsight, the difference is remarkable. While American wages have just stagnated over the course of the past 15 years, real wages in Britain have declined over the same period. While the US still contends with a rousing China for global economic superiority, Britain got recently supplanted by India (its former colony) as the fifth-largest economy in the world. The story couldn't be any more lucid.
Ultimately, the GOP political mumble of "adding guardrails" and "fiscal reforms" to bend the debt curve might be politically splendid, but to an economic mind, it is frankly garbage! And I have no doubt that regardless of cogent reasoning, the hardline Republicans would hold the government paralyzed – as was evident when they scrapped concessions from Mr. McCarthy in barter for his post as the House speaker. Nonetheless, the bottom line is that regardless of your disposition – Democrat or Republican, pro-spending or pro-austerity – the debt ceiling is, as aptly verbalized by Senator Ron Wyden, "not about adding new spending," but "it's about paying debts that the government [already] owes – debts that were incurred under presidents of both parties."
The Prolongation of BRICS: Impact on International World Order and Global Economy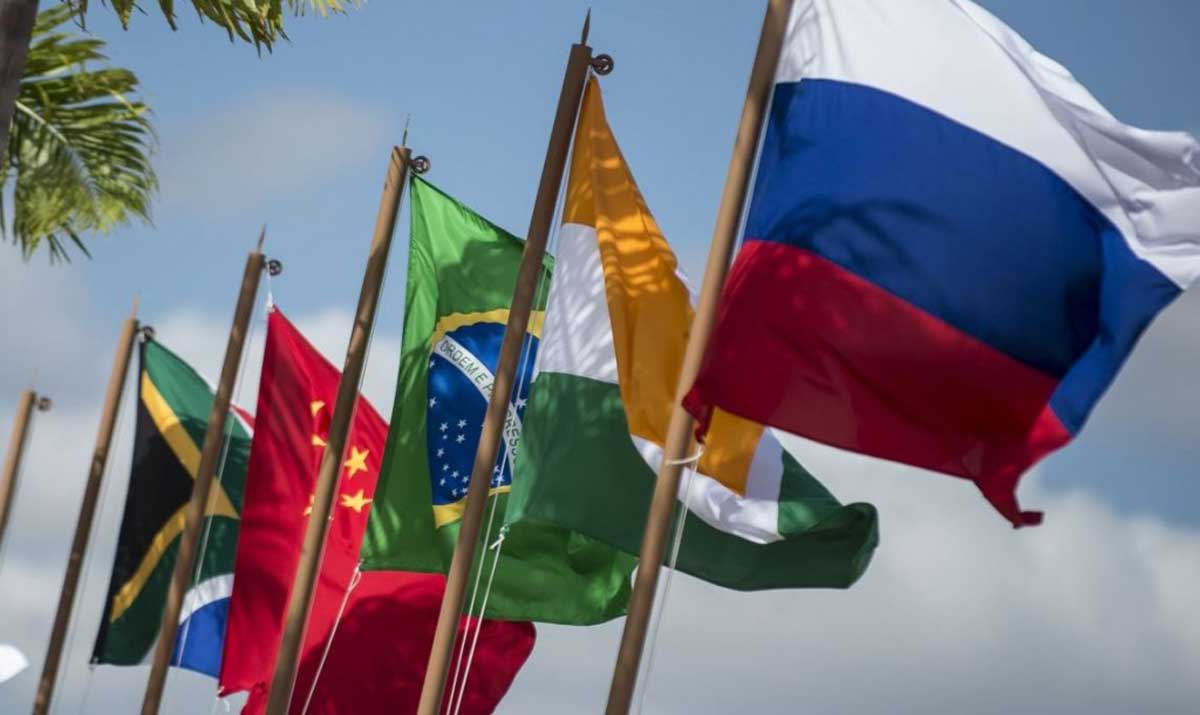 BRIC, coined by an economist Jim O'Neil in 2001 as an acronym for the four countries like Brazil, Russia, India and China. South Africa joined in 2010 and this organization turned into BRICS. The prime goal of BRICS was to the formation of the diplomatic and economic assistance framework, and the challenges to western influence in the global economic order. The Western cordially welcomed BRICS with the earnestness. The BRICS, five major emerging economies, together represent about 26% of the world's geographic area, inhabitant of 2.88 Billion people which is about 42% of the world's population and accounted for a quarter of the global GDP. The enlargement of BRICS was talked on June, 2022 at the groups summit which took place in Beijing. The 2023 summit will take place in South Africa.
Russian Foreign Minister, Sergey Lavrov stated that Algeria, Argentina and Iran have already applied for joining in BRICS. In contrast, Saudi Arabia, Turkey , Egypt have declared their intense interest for becoming the member of BRICS and they are already engaged in the membership process. Now the question is what outcomes or impacts may be happened in the International world order and global economy in order to the expanding of BRICS?
Russia is the second largest producer of crude oil among OPEC+ members. Russia is a self-contained of its oil production. Because of Russia-Ukraine War, America and its European allies imposed sanctions on Russia and some European countries minimized their dependency on Russian oil. China imports its oil from Saudi Arabia, Russia, Iraq, Oman, Brazil and Kuwait. China increases at 21% its imports crude oil from Russia in 2022. The member of OPEC+ decided to reduced their oil production by 2Million barrels per day two month before and it will continue in the end of 2023. The U.S.A and other western countries aggravated.
Saudi Arabia is one of the world's largest crude oil exporters, 11% of the world's petroleum liquid production and has 15% of the world's oil reserves. Recently it has declared that it will take initiatives to boost its oil production from 10 to 13 Million barrels per day. Egypt is a prominent petroleum producer and exporter. Egypt exports cotton and textiles, raw materials, chemical products and petroleum products. Egypt is a dialogue partner to the Shanghai Cooperation Organization. Iran is the world's largest hydrocarbon Reserves in the world. Western world impose sanctions again and again. Iran is also the member of OPEC+ and Shanghai Cooperation Organization. Algeria, 10th largest natural gas reserver and 6th largest gas exporter. It is also a member of OPEC+. Turkey exports motor vehicles and their parts, gold and petroleum oil. It is the world's 7th exporters of cotton. Argentina is a major exporter of wheat and corn.
If Saudi Arabia, Egypt, Iran, Argentina, Turkey become the member of BRICS, it will enormous impact on the World order and global economy.
1. The sphere of influence of the oil producer countries will be strengthen. The structure of oil market in the global economy will be changed.
2. Lula da Silva, President of Brazil suggested to make a common currency for the BRICS countries. If it takes place, a more stable currency will be created.
3. As China, Russia, Iran have a rivalry with the U.S.A, they will make more alliances to combat the U.S.A influence in the world.
4. As the U.S dollar is the world's dominant currency in the global financial and monetary system, and it is the Centre of U.S.A global leadership, the monopolistic influence of Dollar will be undermined. If BRICS countries will reach an agreement to continue their trade through a common currency, De-dollarization will be accelerated.
5. As Turkey, Algeria, Iran, Egypt, Saudi Arabia and others have already shown their interest to join BRICS, it will accelerate to boost BRICS global influence. Russia, China will lead collectively in the world order.
6. Most of the countries reserve crisis will be resolved.
7. Saudi Arabia, Russia, Brazil will be able to export their oil collectively to China, India, Egypt and Turkey. China is Saudi Arabia's biggest trading partner with more than $50 Billion.
8. The investment of China and Russia in African continent will be extended. China is the largest trading partner of South Africa. South Africa is more advanced than any other countries of Africa because of its natural wealth and location.
9. De-Dollarization will deteriorate the U.S.A capability to alter the behavior its opponents. If BRICS continuously expand, China will easily promote its agenda and grand strategy in the world.
10. According to World Bank, BRICS grew at an average of 6.26 percent in 2021. On the contrary, G7 grew at 5.15%. If BRICS continues to attract other countries to join, it will emerge as a powerful force of the global leadership. The GDP is hoped to double to 50% of global GDP by 2030.