Wolf warriors: A brand new force of Chinese diplomats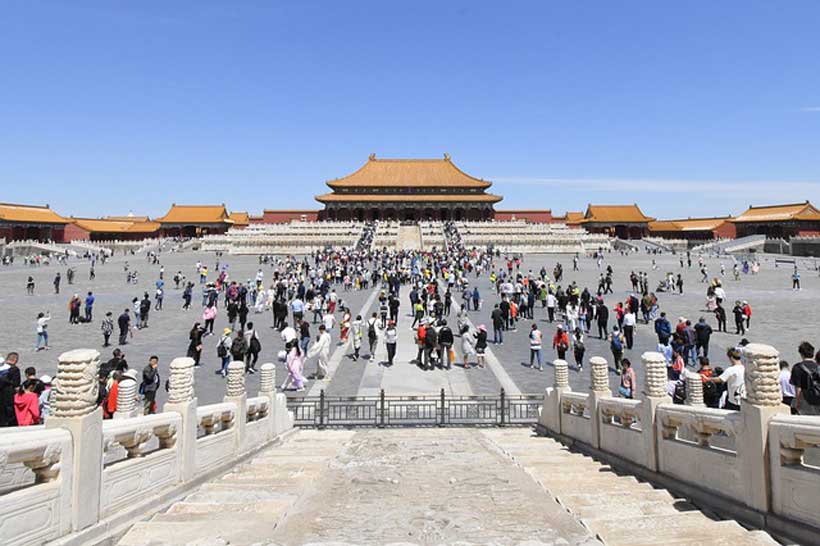 China has made a tectonic shift to its decades old foreign policy. It has, under the caption of "Wolf Warrior diplomacy", adopted a brand new modus operandi to deal with the foreign world which is hawkish, aggressive, and exceedingly offensive. It is diametrically opposed to almost all diplomatic niceties once pursued and fostered by Chinese political forefathers in their dealings with external world.
There was a time in China when the foreign ministry was deemed so spineless, constantly flattering foreign countries, that an anonymous critic sent some calcium tablets for the diplomats. A memo was attached telling them to "strengthen their bones," a Chinese diplomatic source reveals. Not today. China's hard line and highhanded "wolf warrior diplomacy" has captured the attention of observers both at home and abroad.
Repercussions of this paradigm shift in Chinese way of conducting its foreign affairs may not be as fruitful as expected by Bejing. However, it might pave the way for its antagonists to exploit the situation and thereby coalesce and collude to counter Chinese attempts, prejudicial to their respective interests, by forming an impregnable synergy.
"Wolf Warrior" is actually the title of a hugely-successful blockbuster series of patriotic action films in China, featuring Rambo-like protagonists who fight enemies at home and abroad to defend Chinese interests. The first film was released in 2015 and made more than $ 76 million (545 million yuan) at the box office.
It quickly spawned a sequel that became China's highest money minting movie at the time when it was released in 2017. "Wolf Warrior 2″' was based around a squad of People's Liberation Army soldiers sent into an African country to rescue Chinese civilians. The film's tagline was, "Even though a thousand miles away, whoever offends China will be punished. At the end of the film, the red cover of a Chinese passport is displayed, accompanied by the message: Citizens of the PRC: When you encounter danger in a foreign land, do not give up! Please remember, at your back stands a strong motherland.
As mentioned earlier, wolf warrior statecraft is an absolute antithesis of the type of diplomacy that China had been practicing for decades: that of keeping a low profile and working behind the scenes. This principle was enshrined in the 1980s by then-leader Deng Xiaoping, who said: "Hide your strength, bide your time, never take the lead."
Nowadays, Bejing stands as the center of foreign criticism exclusively of xenophobic remarks due to corona virus pandemic, as countries—particularly the US- increasingly view it as soley responsible for the spread of deadly pathogen. Moreover, China's mass oppression of Uighurs, and suspicion of Huawei's 5G infrastructure have also been prime sources of tension.
In this milieu of scathing stricture, the wolf warrior's counterblasts are helping china a lot to assert its narrative abroad as well as rebut efforts made by its adversaries to weaken her stance on international forums. Recent events vividly suggest that Whenever any statement aimed at tarnishing the image of China comes, the wolf warriors quickly resort to their social media handles( twitter, whatsapp, instagram) and leave no stone unturned to hit it back by floating the counter arguments.
Two prominent proponents of wolf warrior diplomacy are Hua Chunying and Zhao Lijian, top spokesmen at China's Foreign Ministry. In recent months, they have launched unfounded conspiracy theories and sneered at countries over their reactions to crises like the coronavirus pandemic and the Black Lives Matter movement.
In March, as tensions between the US and China continued to mount over the origins of COVID-19, Zhao tweeted a conspiracy theory. He said: "it might be US army who brought the epidemic to Wuhan." (Twitter later put a fact check tag on that tweet). And as Black Lives Matter protests swept the US, Hua also ramped up her attack on American leadership.
In late May, Hua responded to the US State Department's support for Hong Kong protesters by tweeting: "I can't breathe" — an attempt to divert US criticism of China to crises on American soil.
And in June, shortly after President Donald Trump signed a bill to sanction China over its oppression of Uighur Muslims, Hua tweeted: "The US should enact an African American Human Rights Policy Act instead."
However, Chinese Wolf warrior diplomacy is not restricted only to America other countries are also not immune to this malicious style of diplomacy. One such example was seen in April, as France's coronavirus cases were skyrocketing, China's embassy in Paris published an article alleging that nursing staff at French retirement homes had "abandoned their posts overnight, deserted collectively, leaving their pensioners to die of hunger and illness". The claim was inflammatory and groundless. China latter, issued a rebuttal saying that it was based on a misunderstanding and deleted the post from the embassy's site.
Additionally, An earlier wolf warrior move was witnessed in January 2019, when China's ambassador to Canada accused the country of "White supremacy " over its detention of Huawei CFO Meng Wanzhou, who was arrested over claims that she violated US sanctions on Iran.
Inter alia, this wolf Warrior diplomacy is, without iota of any doubt, is getting approval and patronage in Bejing.
Zhao's history of attacking the US on social media — which once prompted former National Security Advisor Susan Rice to call him a " racist disgrace" — earned him a rapid promotion from China's deputy chief of mission in Pakistan to deputy director-general of the Chinese Foreign Ministry's information arm in Beijing late last year.
Chinese President Xi Jinping even hand-wrote a memo to diplomats last year telling them to show more "fighting spirit," Reuters reported, citing sources familiar with the matter.
Moreover, Chinese foreign Ministry told Reuters in March. "We will not attack unless we are attacked, but if we are attacked, we will certainly counterattack."
Wolf warrior diplomacy is also aimed at scoring political points and stoke patriotism among its own citizens — both those living at home and abroad. While commenting on Chinese wolf warrior diplomacy Allen Carlson, director of Cornell University's China and Asia Pacific Studies program said: "China has more power on the world stage than at any point before in its modern history. Xi is now experimenting with how to make use of such expanded capabilities."At the same time … he has also created expectations within China that the country is already well along the path to national rejuvenation."
Moreover, Carlson said: the Communist Party is "appealing to nationalists within China, whose views of the world have been framed by decades of state emphasis on patriotism and nationalism, and, who have come to expect, even demand, that their country do more to stand up to perceived insults."
Here, the question arises whether the Chinese new diplomatic approach for reaching out to world is paying her dividends or not; apparently, the concomitant events suggest vice-versa. This new ambassadorial strategy adopted by china is uniting China's allies against it, rather than scaring them off.
In this regard, a recent report noted that the "Five Eyes" intelligence alliance – Australia, Canada, New Zealand, the UK and the US – are drawing even closer together in their own effort to block China. That report follows another, published in 2018 that noted that Germany, Japan and France were also being inducted into a loose coalition against China.
It also appears that other coalitions, albeit comprising most of the same countries, are working in other ways to balance China. In the wake of China's ban on Australian barley, for example, Australia entered into an agreement with India to sell its barley there. Another outcome of the negotiations held between Prime Ministers Modi and Morrison was that both countries would provide greater access to each other's military bases. That would eventually allow for greater interoperability between them and military exercises in the Indian and Pacific oceans. Since India and Australia individually have joint exercises with the US, it is a logical step for them to have joint exercises as well. That would appear to indicate, again, a greater integration of the Quad coalition members – Australia, India, Japan and the US.
The US is, simultaneously, ratcheting up the pressure against China, flying sorties over Taiwan, forcing a Taiwanese integrated circuit fabrication plant to terminate sales of computer chips to Huawei , etc. In addition, Jens Stoltenberg, the NATO Secretary-General, meanwhile has warned against China's increasing footprint in and the threat that it poses to Europe. In US itself, apart from the various tariffs that he imposed on goods manufactured in China, President Trump is now targeting the export of expertise to China. He has restricted the entry of Chinese graduate students in the sciences, technology, engineering and mathematics, if they are believed to have any ties to the Chinese Communist Party, into the US. He has, furthermore, intensified investigations into American scientists and academics that are believed to assist Chinese research efforts.
To cap it all, China's aggressive diplomatic posture has, so far been a disaster for country's international image. It should, therefore, revisit her foreign policy and espouse smart power tactics of diplomacy to win over friends and to keep away the foes…
Time to play the Taiwan card
At a time when the dragon is breathing fire, India must explore alternative tactics, perhaps establishment of formal diplomatic ties with Taiwan can be a landmark step
***
The standoff on the Ladakh border between the Indian Army and the PLA (People's Liberation Army) continues amid failing talks and casus belli measures being unleashed by the Chinese regime. While the union government and the armed forces make it clear that they will do whatever it takes to protect India's sovereignty and integrity, precious little has been done on the foreign policy front. While India and its democratic allies which comprise the Quad security grouping declare their intent to form the 'Asian NATO', the Quad continues to suffer from indecisiveness which was pretty much evident when the Quad did not even issue a joint statement to condemn China at the foreign ministers meeting held last year, only America publicly called out China.
In such a situation, it is imperative that India explore alternate diplomatic and militaristic routes to tame the dragon.
Recognizing Taiwan
Establishing formal diplomatic ties with Taiwan after recognizing should be vigorously pursuing by South Block. Indo-Taiwan ties date back to the early 1950s when Chiang Kai Shek, the ex Chinese president and former head of state fled to the island of Formosa following the victory of Mao Zedong in the long drawn out Chinese civil war called on Nehru to establish and further ties with Formosa, however Nehru believing that Chiang was nothing but a "peanut" decided to ignore his call, choosing instead to concentrate on building ties with People's Republic of China (PRC).
Seven decades on, plethora of changes has taken place on the foreign affairs front, while both China and India have developed considerably both militarily and economically the dragon has surpassed elephant to become an economic powerhouse in its own might. It has now embraced aggressiveness to enforce its 5th century vision of the 'Middle Kingdom'. In such a situation providing legitimacy to the existence of Taiwan is a necessary first step.
Paradigm shift in policy
Establishing formal diplomatic ties with Taiwan will bring about a paradigm shift vis-à-vis India's foreign policy. It will enforce the idea that liberal democracy is the last word in the battle of ideologies as Francis Fukuyama had visualized in his landmark book 'The End of History and the Last Man' and that there is no alternative to human rights and liberties, not even the Chinese model of 'authoritarian development'. It will be the boldest step that any global leader has taken, not even the mighty US which has no formal diplomatic relations with Taiwan has taken this step.
Recognizing Taiwan will entail a lot of benefits for the mandarins of India's foreign policy regime- firstly, Taiwan is a robust democracy with a booming economy, it will prove to be an alternative to China albeit in a relatively less proportion, secondly, India can bolster the legitimacy as the leader of the democratic world at a time when the democratic institutions in the US-often regarded as the cradle of democracy has been undermined.
Thirdly, India can get the support of another powerful ally in its attempt to carve out a new supply chain alliance which India-Japan-Australia formalized recently. Fourthly, recognizing Taiwan will make it clear to China that India means some serious business and if the need arises then India will not back down from sending dedicated naval and air assets in the disputed South China Sea region to enforce freedom of navigation principle in the resource rich region. Lastly, the Quad security grouping will be institutionalized which in the near future can even be extended to include new members, it will be the first time that India will be a part of any dedicated military and economic alliance which will deter the aggression of the Chinese war machine in the strategic Indian Ocean and Indo-Pacific Region.
Caveats remain
However the recognition may invite severe ramifications for India. China will be infuriated and can choose to ratchet up tensions with India. India must be extremely careful while dealing with China as China is our second largest bilateral trade partner and a key export partner of India with regard to raw materials and goods. According to a FICCI report, India imports more than 40% of several important goods like the API (Active Pharmaceutical Ingredients), television, chemicals, chips, textiles and many more.
The dragon will as a possible retaliatory measure can activate its propaganda machinery to wage psychological warfare with India. It can also activate its terror financing networks which for years remained a chronic internal security for India in the northeast of the country. China will also collaborate with its 'iron brother' Pakistan to try and deter India by intensifying terrorism in the Kashmir valley and elsewhere. Further, China can use its potent disinformation empire to try and peddle fake news about the credibility of India's indigenous vaccines at a time when the light at the end of the tunnel of a pandemic stricken world has appeared.
Exercising caution
Keeping all the dangers in mind, the Modi government must keep national interests in mind. Despite all the risks, it must work with all the like- minded countries to take own the mighty dragon responsible for unleashing a deadly virus which has wrecked havoc on humanity. For the sake of the free world, India must take the hard step which will reinforce India's position in cementing its place as the leader of the free world.
Pro-Communism warping Hong Kong
The latest turmoil in the Covid-ridden strata of mainland China is not servile to any pandemic, however, the issue has been one of the most queer and rare kinds, enough to be classified as one of the endemic issues in the global affairs. The tension at helm is the chaos following the announcement of a "New Security Law" by the Chinese regime which is being eyed as one of the monumental events of this decade; slicing off a sliver of attention from the deadly Corona virus that continues to exponentiate around the world in its second wave and sporadic variants.
The law that set out by the Chinese lawmakers back on 22nd May 2020, threatens the liberties of subversion and sedition enjoyed by the citizens of Hong Kong under a constitution. Simplistically named "Basic Law", it aims to tame the country scaffolded by the "One country, Two systems" framework since the power handover by the former colony to China back in 1997. This act came around amidst strained economic relations between the two superpowers of the world; China and USA, each passing the baton in the blame game of who sustains the blood-crown of the catastrophe impending on the world courtesy of the lethal virus that engulfs every periphery in each continent on the globe. The matters seem complex at sight and a glimpse to the historical timeline of how riddled the relations were could hint at how strained they could reach.
The colony, known as 'Hong Kong' today, had been the battle ground, figuratively, to the major competitors of the 20th century: The Great Britain and China. The British dominated the colony for more than 150 years, tracing back to the late 19th century; leasing the territory for the span to morph it into the modernised metropolis marking it as the hub we know today. In 1997, an agreement was reached via an accord, 'The Sino-British Joint Declaration' between the two sides. The treaty allowed Hong Kong a semi-autonomous status, that is, relaying self-sufficiency in all the national domains except in defence and foreign affairs. The allotted autonomy arches under the sovereignty of China until year 2047, henceforward melding into the mainland China as harkened by the Chinese hegemony over decades.
Despite of the granted protection of Hong Kong's own legislation, borders and freedom of speech, the liberties have been trampled on by the Chinese government over the last couple of decades. A similar law abolishing the right to sedition was initiated in 2003 yet mass protests calling out up and about 50,000 citizens impeded the efforts that went futile and drastically ended up being shunned for good. The Communist party under the wings of Chinese president Xi Jinping have expounded further in tightening their talons on the city since 2012 as efforts were made to corrode the educational system of the country via meddling with the curriculum, biasing the foundation to hail Chinese communism. These acts were proactive reactions to the advances of the United States forging relations with the city. China even tried to manipulate the elections in 2014, tampering with the selection their Chief Executive leading to a 3-month long protest known as the 'Umbrella movement' and ultimate downfall of Hong Kong's autonomous political system.
The security law falls in tandem to the events of 2019; the legislation allowing the convicts from Hong Kong to be extradited in China causing a rave of fear of a massive tactical crackdown of the Anti-communist activists of Hong Kong, sighting it just as ruse to underwhelm the right of sedition of the people of Hong Kong. The Law passed by the parliament notions to only one thing; The ultimate end to Hong Kong. The lawmakers in China, hailing from the National People's Congress (NPC), sight this move as extricating a threat to the national security and stability of the country while many of the pro-activists in Hong Kong deem the law as betrayal, accusing China of walking back on its promise of high-degree autonomy and freedom of speech, marking it as the final straw, the last struggle before the country could override the laws in the city and indirectly, transition from the entity holding the right to veto the laws to now gripping the law altogether.
Despite of the speculated protests to spark like the history dictates, many of the sage minds predict either a relatively dormant demonstrations or none at all, having a tint of finality in the statement shote the protests are "high stake in risk and repression". The recent arrest of the leading activists of Hong Kong standing up to voice their disdain to the separatist efforts of China further solidify the notion. Despite of a global condemnation to the new law, the efforts of China resume to subdue any opposition in Honk Kong no matter how sparse. Foreseeing no way out for Hong Kong this time; the Covid-19 paralysis the United States in its own crisis and the legislature inclining towards the Chinese pressure, a complete erasure of Hong Kong is sighted and could not be restrained- for better or for worse.
The Belligerent Chinese Diplomacy and Its Failure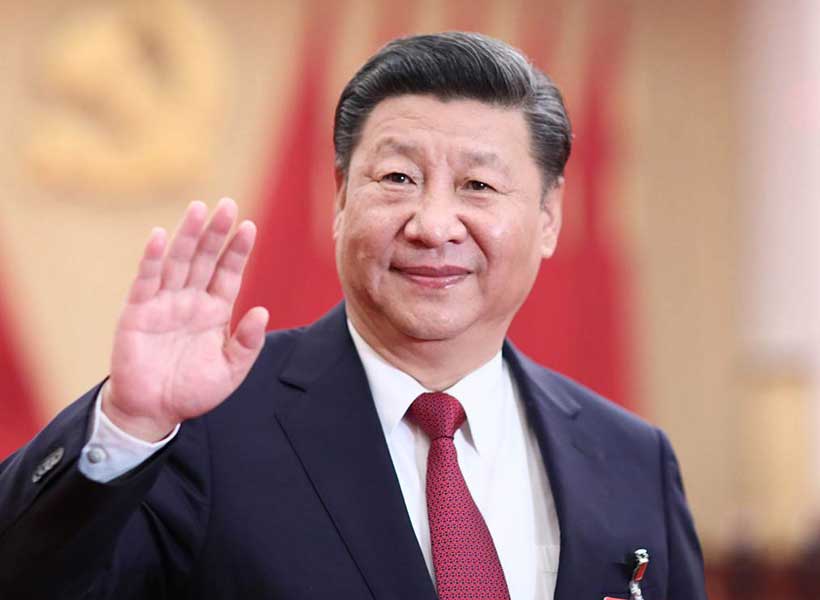 The Chinese media has recently reported of Xi Jinping writing a letter to George Schultz the former chairman of Starbucks, the US coffee giant. In the letter, he has requested Schultz to play a positive role in advancing the US-China relations. While head of a major state writing letter to big corporate heads is not a common but not an unusual development either, this letter from Jinping should be seen in a relevant context. It indicates a certain amount of desperation and difficulty of China in its dealings with the US.
It suggests that after months of aggressive posturing and verbal duels against Trump, the State Department and Pentagon, China is now cosying up to the new Joe Biden administration. Further, it also means the recent Chinese aggressive posturing, wolf diplomacy has failed to bring in the desired results and that the Xi Jinping-led CCP is under more pressure now to soft-pedal the recent acrimonious ties between the two.
The year 2020 had been a very disappointing and calamitous year for the world. And Corona pandemic could well be cited as the most important reason. While the world as a whole has struggled to fight this unknown enemy individually as well as collectively, one country that has been in the limelight, for all the wrong reasons, been China.
Foreign policy and diplomacy is all about protecting and promoting the perceived national interests of a country. While achieving its objectives, the country tries to create and maintain a favourable image in the international community. The Chinese diplomatic endeavour since the ascension of Xi Jinping has been starkly opposite. From the most likely origin of Corona virus, to rebuking leaders, diplomats and media of other countries, China has been trying to create a new diplomatic norm, a new normal where none of the countries would dare criticising China, through political discourse, media or any other way while silently acceding to its territorial expansionary designs.
There have been unusually vitriolic reactions by Chinese diplomats against seemingly innocuous comments or actions by governments, politicians, diplomats or media in various countries. A very rational request by the Australian government to initiate investigations by the international community into the genesis of Corona virus, made China so furious that apart from making crude undiplomatic comments, it even created a virtual political, diplomatic and trade war against the country. Critical comment by certain politicians in Brazil and Japan, led Chinese diplomats to publicly issue personalised attacks against them.
The Chinese ambassador to Sweden has went on to lambast the country's media in most rustic manner. No wonder, in the last two years, he has been summoned to the Swedish foreign ministry an unprecedented 40 times and there have been demands from native politicians for his expulsion. In India, a country that is being seen as the closest political and military rival by China but is scared of admitting it publicly, the diplomats have kept on reminding the government and media not to play the so-called Tibet card or must adhere to One-China policy by not getting close to Taiwan, have repeatedly been ignored by the government as well as the media.
No wonder, a recent Pew Research study has revealed that globally China has lost a huge amount of goodwill. A significantly very high majority of natives in nine of the advanced economies like the US, UK, Germany, Australia, South Korea, Sweden, Netherlands think negatively of China. Australia (81%), UK (74%), Sweden (85%), Netherlands (73%) show a very high increase in the negative perception against China, very recently and that has affected their politico-commercial relations too.
With the US, the Trump administration acting aggressively in the backdrop of the November Presidential elections, the Chinese actions of challenging the lone superpower has not helped the country anyway. On the contrary, US has become more supportive of Taiwan, politically as well as militarily, making it even more difficult or virtually impossible to China to even think of occupying the territory forcibly in near future. India that had maintained a cautious approach towards Taiwan till recently, have started enhancing political and commercial relations with the country.
In Asia, its aggressive military designs against India's northern borders has had a very rude awakening for China. Used to a timid Indian approach since 1950s under Nehru, it never expected the aggressive Indian response that even put its own military positions in Moldo and other strategic positions vulnerable. To further undermine political and military calculations, its adversaries in South China seas like Vietnam, Indonesia and Philippines today are in advance negotiations with India to secure sophisticated missiles and armaments.
A very significant strategic development in the form of QUAD has taken the preliminary shape and that whenever gets in a concrete form, could well portend an ominous future for China, politically and militarily. The belligerent Chinese behaviour, especially since the onset of Corona virus has brought India, Australia, the US and Japan very close. With talks of Vietnam, Philippines and others in south-east Asia joining it later, the future of a QUAD could well be a security nightmare for China.
In the economic realm, India has reacted sharply too. Being a huge market for Chinese cheap goods and scores of apps till recently, India has not only banished hundreds of apps but has also been working on a mechanism to regulate, control and even stop imports in a number of segments from China. A big share of enormous infrastructural contracts in telecommunications, roads, ports, airports and railways in India too, have become difficult for Chinese companies. And taking a leaf out of India, the US and other countries too, are making it difficult for Chinese organisations to secure big contracts in their respective countries.
Over the next few years, China is going to lose a huge chunk of its popular and big market in India while territorially too, it has failed to make any significant gains. Strategically what China wished to see was countries like Japan, India, Australia, Vietnam, US all having disputes with it dealing individually rather than getting together and forming a coordinated and collective political, economic and strategic response against it. And the very opposite has happened. There have been greater and collective political, military and economic coordination amongst all these countries today and most of the strategies are aimed against one country, China.
All these developments including Xi's letter to Schultz, indicate one point very certainly that Chinese belligerence has backfired hugely. It needs to reorient its diplomacy and political behaviour significantly and if it fails to do so, its position in the emerging post-Covid geopolitical order could be anything but that of an emerging superpower.