COVID-19: Health Diplomacy is the way out
In the current age and time, when the world has turned into a "global village", this connectedness brings both challenges and opportunities, At the first place this seamless connectivity is a prominent reason for spreading of the Coronavirus far and wide at a lightning speed but at the same time, the cure of the problem also lies in the same connectivity if utilized properly. The challenge is not new, the world has faced pandemics before and coordination between states was crucial in dealing with them. The world already possess a framework to deal with this global crisis, I here look at the previous pandemics that have ravaged the world and how states cooperated during them, also the mechanisms through which various states have tried to forge a path for a world with greater Health Security by the means of Health diplomacy, Medical diplomacy or Disease diplomacy, consequently enhancing the connection between health and Foreign Policy
What has happened before?
The world has witnessed various deathly pandemics before, from Black Death to Spanish Flu from Asian flu to SARS and Ebola. To manage both health and trade together and protect them from the debilitating effects of these diseases, states have come up with many agreements during these pandemics, starting from the practice of Quarantine.
The modern practice of "Quarantine" originated in 1377, when the seaport of Ragusa, now known as "Croatia" issued 'Terentina' and 'Quaranta' (which later became quarantine) i.e. thirty and forty days isolation period respectively for ships and travellers from outside, these measures were taken not only for health reasons but also to protect trade networks and economic welfare from the Black Death. But various states adopted different measures for quarantine there was no coordination or uniformity in the practice. Then in 1834, France was the first country to propose standardisation of quarantine practices, and finally in 1851 the first International Sanitary Conference was held. In 1907 "International Office of Public Health was established, which formulated uniform quarantine rules for various types of travellers. As numerous efforts were made to bring in a collective effort to deal with diseases and pandemics,In 1948 the World Health Organisation was established as a successor to International Sanitary Conference and infectious diseases along with other health issues came under International Law preparing a way for more coordinated actions and efforts.
Collectively planned quarantine measures were also witnessed during the SARS pandemic of 2003 when the proactive role played by WHO helped in the exchange of information around the world. Albeit the role of the same WHO is under grave criticism during the current pandemic, the way forward requires a multilateral effort under a global agency, reforms are very much needed but weakening this institution and withdrawing funding at such crucial time as U.S.A did, will do no good. States need to cooperate in numerous ways, from sharing best practices to deal with the pandemic, to mitigating the economic effects on the world economy. There is also a need for a shared and collective plan for the development and decimation of the vaccine around the world and a central body coordinating the worldwide efforts is the need of the hour.
This pandemic appears to highlight the realist notion of international relations with competition rather than cooperation in the forefront. The states might appear to look inwards but this pandemic has highlighted the inevitable interdependence of the world; no country no matter how hard it tries can protect itself alone, the fate of the world is going to be collective, the world may sail or drown but it will do so as one entity. Hence multilateralism and cooperation is the need of the hour.
The link between Foreign Policy and Health
Numerous multilateral forums and international organisation have been focusing on Global health security for long. The International Health Regulations adopted by the World Health Assembly in 2005 also provide a global legal framework to deal with health issues. United Nations General Assembly has since 2008 passed the "Global health and foreign policy" Resolution in every session. The latest being "Global health and foreign policy: a healthier world through better nutrition: resolution" in the 73rd session of U.N general assembly. The Oslo Ministerial Declaration on Foreign Policy and global health have enhanced many folds the importance of global health in Foreign Policy. The initiative was launched in 2006 in New York by Brazil, France, Indonesia, Norway, Senegal, South Africa, and Thailand. The Declaration stated the importance of global health in Foreign Policy. The declaration can today provide valuable insights into fighting COVID 19. It looked at policy initiatives to deal with health issues and was an earnest effort to make health a central issue in the foreign policy of the aforementioned nations.
In 1978, Peter Bourne came up with the concept of "medical diplomacy" working as a special assistant under the Carter Administration. According to Bourne humanitarian issues like health can be an important means for bettering relations and establishing strong diplomatic relations. After that, the concept has come a long way with numerous works published and research done on how health can be an important contributing factor in Foreign policy. According to GHS Initiative in Health Diplomacy, UCSF (2008), "Health Diplomacy occupies the interface between international health assistance and international political relations. It may be defined as a political change agent that meets the dual goals of improving global health while helping repair failures in diplomacy, particularly in conflict areas and resource-poor countries." Hence the health and medical diplomacy can act as both furthering diplomatic national interests of particular countries and also furthering the collective goal of ensuring global health security.
As we are witnessing the current pandemic and the world is coming in terms with this "New Normal", it is clear that the old ways need to change; transformation is needed at the structural, functional and organisational level. From Vaccine creation to distribution, economic exchanges, International travel, and transportation all need new rules now, and this new era demands cooperation, not conflict. International Security needs a complete overhaul and the current pandemic provides an important opportunity to have a paradigm shift in the conceptualisation of security by prioritising health as a major security concern; it has for long remained on the back burner of security concerns. The focus of security now must broaden to include the health of the individuals into the priority segment of national security along with the traditional conception of territorial security. At the same time acknowledging the fact that the health security of any nation in today's globalised world is deeply connected with global health security, and an important means to secure this global health security is Health or Medical diplomacy.
Higher Education and Diplomacy: Essential Skills for Becoming a Diplomat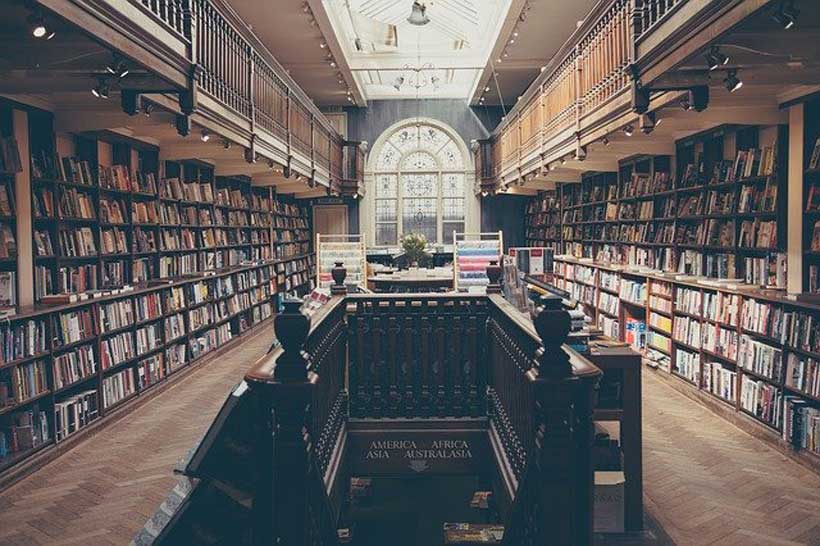 Do you want to become a diplomat? Are you interested in learning more about diplomacy? If yes, you should know that diplomatic skills play a key role in today's global society. Therefore, mastering these skills is crucial for students who aspire to pursue a career in international affairs or diplomacy.
A career in diplomacy requires specific knowledge and expertise beyond academic study. To achieve their goals. Young diplomats must master various aspects of communication and negotiation. With conflict management, crisis response, cultural awareness, and language proficiency.
"Diplomatic skills" encompass a wide range of abilities. From interpersonal relations to public speaking and effective leadership. These skills are essential in negotiating agreements between countries, improving trade relations, and resolving conflicts. Here are the crucial skills for becoming a diplomatic.
Education Requirements
Although there are no set educational prerequisites to enter the field of diplomacy. A degree in a relevant subject can help hone the abilities needed to succeed in the industry. Writing assignments are often very important for university students.
Most colleges require that students complete at least three academic papers per semester. And since these papers usually take several weeks to complete. You must learn to give yourself plenty of time to craft a high-quality piece. It would be best if you always doubled check the assignment requirements before starting to write your paper. Make sure you've covered every aspect of the assignment, use a Fixgerald plagiarism checker to ensure your papers are unique and meet the necessary requirements, and check your topic selection to referencing style. If you need help figuring out where to start, consider asking your professor for guidance.
Since diplomats might go in several different directions professionally. Knowledge in a wide range of disciplines is useful. All candidates, however, need to have a solid grasp of international relations and diplomacy. So many people choose to major in similar fields.
For example, a master's in global studies and international relations prepares students to understand the complex interplay of politics, law, economics, and security worldwide.
You can choose from four concentrations. Thid includes global health and development, conflict resolution, diplomacy, and international economics and consulting.
Some Degrees Give You An Upper Hand
U.S. diplomats have varied levels of education, from high school diplomas to doctorates.
In a great number of nations, including the USA and UK, among others. To enter the diplomatic service, one must first score well on a general aptitude test. Candidates for FSO positions should therefore brush up on their foundational skills such as algebra, reading comprehension, and reasoning in advance of taking these exams. The purpose of such tests is to gauge the applicant's general knowledge.
It is helpful but not required to have a background in history, politics, law, or human rights. Most embassies and consulates will tell you that learning about government and international politics is essential if you want to work in diplomacy as a career.
Learn More Languages
For the simple reason that the United States mandates pre-departure language training for all successful applicants. Being able to speak the language well is not a prerequisite for a diplomatic position. However, your application will stand out more if you have international experience and can speak two or more languages. It is more valuable than knowing Chinese, Arabic, Farsi, or Urdu to be able to speak and write your native language.
After a person has done well enough on the test to get in. Most embassies and consulates will perform exhaustive interviews and screenings to establish if a candidate is qualified for a foreign service position.
Be Prepared For The Challenges
The field of foreign service is a challenging one. The ability to keep in touch with loved ones is a challenge for FSOs. This is because officers frequently have to uproot their families in order to serve, and the job itself can be strenuous. However, this in no way diminishes the value of a career as an FSO. There are always a lot of prospective FSOs and experienced officers at an embassy or consulate, all of whom want to get posted somewhere exciting.
Rookies will generally be sent to the most dangerous places first. Since seniority is the most important factor in finding a new job. If you want to be a good FSO, you need to be able to adjust to change. They need to be self-aware enough to see when they need assistance, and determined enough to put in the work required to succeed.
Conclusion
Are you interested in studying to become a diplomat? There are plenty of opportunities, and you don't even need to go abroad to get them. The reality is diplomacy is both a science and an art. And because it involves negotiation skills, communication ability, and conflict resolution. It requires specific skills. To become a good diplomat, you need to develop these essential skills.
With the pandemic still hanging over our heads and a looming global recession, there's a simple question before us: Will the world move forward–or fall back?
If we want freedom to spread, open societies to grow, trade to increase, and economic growth to advance, we must all see these as interconnected. They transcend day-to-day politics and grow instead from older, deeper sources, particularly religion. Not the kind imposed from above, but the kind that grows through and across societies and cultures. For those who understand the value of that kind of faith, what has happened in Bali, Indonesia must be engaged.
There is a remarkable convergence of religious wisdom and perspective in Indonesia this week; all the world needs to pay attention, especially the parts that might have looked down on the so-called Global South. Recent weeks have seen contentious elections and surprising volatility even in the most stable countries. In Sweden, a nationalist party has surged to the forefront. In the United Kingdom, three Prime Ministers in a matter of months.
Beyond and behind these surprising headlines is a gathering global turbulence.
The institutions that inspired free trade, open borders and remarkable economic growth are deteriorating. We have several choices before us.
We can do nothing, but that would hardly provide us much hope for the future. We would only face greater headwinds and worse outcomes. We can replace those institutions, but there are few if any convincing or compelling ideas about what those substitutes would be. Or we can work to critically examine our institutions, see where their foundations are weakening, and seek out thoughtful ways to replenish and renew them.
In Bali, the R20 is launching to pursue that path of replenishment and renewal. Launching through and alongside the Group of 20 or G20, that body's Religion Forum ("R20" for short) will mobilize faith leaders to ensure that religion functions as a genuine and dynamic source of peace, progress and prosperity in the 21st century. Among the R20's goals is "infusing geopolitical and economic power structures with moral and spiritual values."
One of the world's senior Islamic scholars, Dr. Abdul Karim Al-Issa, Secretary-General of the Muslim World League, announced on day one of the R20: "Major global challenges today are not merely political or economic … They are moral. And navigating the world out of these crises requires moral leadership. This year, the world's religious leaders are for the first time part of the G20. It is time we acknowledge that religion must be part of the solution for global crises."
This is exactly what the G20 needs; even many of its most stable countries are stumbling. Like the United States, some lack shared unifying practices–a monarchy is one example–and so their polarization becomes ever more severe. Could thoughtful, compassionate, and genuine religious traditions, developed over generations to become meaningful pillars of diverse societies, be the answer?
As a member of the nobility of the Royal Sultanate of Sulu, a 600-year-old historical thalassocracy, I have dedicated many years working with traditional Islamic monarchies in Southeast Asia and have a unique viewpoint on why the R20 matters. Considering I was born in the Roman Catholic faith, this might be a rare perspective of course, since many in the West–the historic core of the developed world–know comparatively little about Islam or Southeast Asia.
Let alone Islam in Southeast Asia.
Which is why launching the R20 in Indonesia is massively meaningful. Not only is Indonesia the world's largest Muslim-majority country, but it is also of course a G20 economy, a secular democracy, and home to the Nahdlatul Ulama (NU), a unique organization that represents some 100 million moderate Muslims–a huge portion of Indonesia's population. Its General Chairman, Mr. Yahya Staquf, is a compelling Muslim thinker and scholar, who has challenged critical misinterpretations of Islam.
In my purview, the NU is a major reason why Indonesia has remained a secular democracy.
To begin this conference in such a dynamic society is incredibly heartening; not only does the Forum gain from the experience of one of the world's largest Muslim bodies, but that body (the NU) is also closely partnering with the previously mentioned Muslim World League, the world's largest Islamic non-governmental organization, to build the R20. A wise pairing: NU promotes a pluralistic approach to Islam, with roots in Southeast Asia going back many centuries. That makes the Muslim World League a natural partner and amplifier.
Behind its Secretary-General, Dr. Muhammad bin Abdul Karim Al-Issa, the Muslim World League has become a remarkable force for moderation, inter-faith and intra-faith dialogue, and global religious consciousness. The NU and the MWL reach huge numbers of Muslims, the world's fastest-growing faith community, much of which lives outside the G20. If the principles of an open world order are to survive and expand, they will need to find ways to engage audiences beyond their borders.
To convince them that their values and many of the original sources of the G20's dynamism are not at odds. That is something NU, the Muslim World League, and the R20 can well do.
To say nothing of their wider reach. In that spirit, in fact, the Muslim World League announced at the R20 "a new humanitarian fund for the victims of war everywhere." Not only is the fund not directed only to Muslims, but it also reaches beyond Muslim-majority countries more broadly. Dr. Al-Issa emphasized that Ukraine would be a primary area of the fund's focus. That is sure to encourage other faith leaders in attendance that the R20 is not just an exercise in lofty rhetoric, but active, on-the-ground engagement.
His Holiness Pope Francis has already addressed the R20; he is joined in his participation by other leaders of the Catholic Church, the world's largest single faith denomination, as well as senior representatives of the Protestant World Evangelical Alliance, representing 600 million believers in over 140 countries. That is not to mention clergy from Buddhist, Sikh, Jewish, as well as other Christian and Muslim traditions. In that spirit, the next G20 (and R20) will take place in India, followed by Brazil; the world's largest Hindu and Catholic countries, respectively.
India is a place where more conversations about religion, the state and freedom need to happen urgently. About 84% of the world's population say religion is important, if not very important to them—the future of the world's freedom and flourishing requires a thoughtful engagement with the thoughtfully religious. Without religious freedom, there cannot be economic freedom. Without economic freedom, we are unlikely to see meaningful, sustainable, long-term human flourishing. And in that aspect, Dr. Al-Issa is right, religion must be part of that process.
The Soft Power: The U.S.-Chinese-Russian Competition
The US-Chinese-Russian competition for global influence is not limited to military, economic, and technological tools, but extends beyond them to the realm of soft power. Traditionally, the concept of force in international relations refers to the military and economic spheres and is described as hard power, and it tends to coerce, whether through the actual use or threat of force, or the imposition or threat of economic sanctions. Also, hard power includes incentives, in all its forms and levels, that a strong state presents to a weaker one, or hints at depriving it of them. On the other hand, soft power avoids direct tools of coercion or enticement, and instead seeks to influence by marketing an attractive and successful human, cultural, political, and economic model, or by focusing on higher value systems, building persuasive narratives, or talking about a system of more balanced international, based on fair rules and principles…etc.
The three great powers realize the importance of soft power within the previous determinants, and then each of them tries to promote either its own model or the benefits that will accrue to the world if it stands with it. In this context, we recall the Chinese-Russian summit, which brought together Presidents Xi Jinping and Vladimir Putin, early this year in the Chinese capital, Beijing, during which they pledged to work to end the uniqueness of the United States in global hegemony and work to establish a new international order based on multipolarity. In the joint statement issued by the two leaders, there were clear references to soft power, as the two sides approach it, whether in terms of rejecting unilateral approaches in addressing international issues and resorting to force and interference in the affairs of states and infringing on their legitimate rights and interests, or in terms of rejecting the Western definition of democracy and how to practice, and thus the misuse of democratic values ​​and interference in the internal affairs of sovereign states under the pretext of protecting democracy and human rights. On the other hand, Washington reiterates its accusations that the two sides are trying to destabilize the foundations and 'the rules of the international system', and considers that these foundations and rules, which it considers itself a custodian, guarantee the establishment of stability globally.
I live in a country where the First Constitutional Amendment fortifies freedom of expression, no matter how different the prevailing beliefs and convictions are. This was one of the dimensions President Joe Biden alluded to as the 2020 nominee when he spoke of strengthening American leadership globally, through the 'power of the model' and 'reclaiming moral leadership.'
In practice, there is a vast discrepancy between claimed or endorsed American values, and their practice. Nevertheless, the United States succeeds in employing soft power to its advantage, even if it contains degrees of deception and hypocrisy. Perhaps a critic of American foreign policies from the heart of Washington itself, without fear or apprehension of arrest or direct targeting, what serves the purposes of American propaganda, as this supports its other soft power tools, such as claiming to carry the banner of democracy and human rights in the world, even if there is a contradiction between the example and reality. I do not want to simplify the previous issue here, as there is some complexity in it. The constitutionally protected freedom of expression may be subject to political or security abuse, but this is another story. Also, American soft power is based on additional menus that appeal to many people, even in China and Russia, such as the imagined American lifestyle offered by Hollywood, and the vast space for success possibilities, or through the companies like Cable, Pepsi, Coca-Cola, McDonald's, Starbucks…etc.
Hence, the concept of American soft power and its tools are broader and deeper than their Chinese and Russian counterparts. In the cases of Beijing and Moscow, we find a focus on soft power in terms of competing with the US model of hegemony and interfering in the affairs of states under various pretexts, including democracy and human rights, but they overlook that they are no less a violation of just international values ​​and rules than the United States. In addition, the bulk of their use of soft power is directed at authoritarian regimes that are fed up with Washington's repeated 'lectures' on democracy and human rights, even if they do not care about them, while both China and Russia focus on commercial and military interests, without blackmail in the name of freedoms, democracy, and human rights.
As a result, the soft power of each of these parties, in essence, carries a lot of coercion, not less than hard power, but rather a complement to it. The United States employs its soft power to remain at the top of the pyramid of the international system as a hegemonic superpower, and then values ​​are often subject to considerations of interests rather than morals. While China and Russia seek to weaken American hegemony, and their soft power has implicit coercive relations, whether through economic involvement, as China does, with countries that request their help, or dumping dictatorial regimes with all kinds of expensive weapons that are not conditional on respecting the rights of their people, as they do Russians.