For Russia, the military developments and strategies of the United States recreate those challenges and threats that the USSR associated with President Ronald Reagan's Strategic Defense Initiative (SDI). Adopted in 1984, the SDI programme involved deploying several echelons of space strike weapons that would intercept and destroy ballistic missiles and their re-entry vehicles in all flight segments. The purpose of the SDI was to ensure that the whole of North America was protected by an anti-missile shield.
American developments today are aimed at ensuring the global military dominance and strategic invulnerability of the United States and include strategic non-nuclear weapons, missile defence, high-precision weapons, SM-6 universal anti-air and strike missiles, space strike systems (space interceptors), laser weapons, autonomous air, surface and undersea vehicles and means of conducting cyber warfare.
Essentially, the United States is systematically moving towards re-creating the state of affairs of 1945, when it was the only country that had nuclear weapons, could impose its will on the entire world, and remained beyond the reach of the armed forces of other countries. The processes that are taking place today, which could be termed a revolution in warfare, give the U.S. administration grounds to believe that cutting-edge weapons can neutralize or devalue Russia's nuclear weapons.
The structure of U.S. military spending shows that the country is stepping up its investment in military R&D. Military spending increased by 3 per cent in 2020 to USD 750 billion. Meanwhile, the military R&D budget grew by nearly 10 per cent to USD 104.3 billion.
The SDI programme was scrapped in 1993. There were several reasons for this, including political and financial motivations. However, the programme was mostly abandoned because the projects were not technically feasible. Back in 1987, the American Physical Society published a paper concluding it would take at least 10 years to understand which of the technologies being developed could have a future [1]. Even though the SDI was officially closed, some projects were continued as part of the Ballistic Missile Defense Organization, which was renamed the Missile Defense Agency in 2002, and led to the creation of anti-missile systems such as Patriot PAC-3, Aegis BMD, THAAD and the Ground-Based Midcourse Defense system.
Work continues on a number of projects that use active weapons based on new physical principles such as beam, electromagnetic, kinetic and super-high-frequency weapons, chemical lasers, railguns and neutral particle beams, and traditional missile weapons such as new-generation surface-to-space and air-to-space missiles, kinetic energy missiles and kinetic energy interceptors.
Current U.S. views of the prospects of the national defence rest on several fundamental doctrines that are being adjusted or detailed in new concepts as new technologies emerge.
The concept of a weapons "system of systems" was first put forward in an article written by Admiral William Owens and published by the Institute for National Security Studies in 1996. In 1998, the idea was transformed into a separate concept of "network-centric warfare" in a paper by Vice Admiral Arthur K. Cebrowski and John J. Garstka. The concept envisaged integrating intelligence systems, command and control systems, and high-precision weapons systems in order to ensure rapid situational awareness, identify targets and assign combat missions. The concept was intended to free military leaders of the famous "fog of war" problem, when commanding officers have to make decisions based on incomplete or unreliable data.
The development of information technologies and computer networks in the 1990s provided the tools for increasing combat capabilities by achieving information and communication superiority, combining combatants into a single network. In addition to information systems, the "network-centric warfare" concept also came to rely on developing cutting-edge reconnaissance systems, military command and control systems and high-precision weapons. By effectively connecting units and detachments in a battlespace, the system translated information superiority into combat power. In 2019, the United States Army held war games demonstrating that the combat power of an infantry platoon enhanced with artificial intelligence capabilities increases tenfold. That is, AI renders the old formula that claims the attacking side can only achieve victory if it outguns the opponent by at least three times obsolete.
It would appear that the network-centric warfare strategy performed poorly in Afghanistan, Iraq and Libya, where the military methods failed to produce the expected results. However, we should keep in mind that this strategy is not intended to fight guerrilla units but was rather conceived as a way to achieve a quick victory over a relatively equal military opponent. Additionally, some important components of the newly created architecture — such as the military internet of things and military cloud storage — are only now being created.
The internet of things is closely tied to 5G data transmission technology. The American version of 5G is currently being tested on four military bases. 5G technology has been the subject of a major dispute between the United States and its NATO allies, who decided to use available technology from China's Huawei.
New technologies allow frontline units to track and identify a far larger number of targets on a larger territory within shorter periods of time and to strike these targets with previously impossible precision.
A number of military operations in the 1990s — the 1991 Gulf War, Operation Desert Strike in Iraq in 1996, Operation Infinite Reach in 1998 that delivered strikes against targets in Sudan and Afghanistan, and NATO's 1999 operation in Yugoslavia — demonstrated that the United States and its allies were right to turn their attention to the development of remote (non-contact) warfare tactics.
Non-contact warfare is a trend that will last for decades. It is the path that all the resource-rich militaries around the world are following. However, the United States is virtually the only country that has the necessary funds, research base and scientific potential (including that of private companies) to pull it off.
In 1996, the U.S. Joint Chiefs of Staff used the idea of "network-centric warfare" to develop and publish the Joint Vision 2010 concept, which introduced the military Full-Spectrum Dominance strategy. Once again, the strategy envisaged achieving combat superiority in everything from peace-making operations to the direct use of military force through information superiority.
The same objectives are reflected in the Joint Vision 2020 concept published in 2000, which subsequently formed the basis of the U.S. military doctrine: full-range dominance; information superiority; innovations; interoperability; multinational operations; interagency operations; dominant manoeuvre; precision engagement; focused logistics; full dimensional protection; information operations; joint command and control.
For a decade, U.S. experts debated the future military information architecture. One key issue was where to store and process the information obtained: on-board a combat platform, in a command centre, or in cloud storage. In recent years, the architecture has begun to take a definite shape. In October 2019, Microsoft signed a contract with the U.S. Department of Defense to develop cloud technologies worth USD 10 billion.
Various U.S. military branches are testing pilot projects that connect platforms into a single command and control network. For instance, in October 2018, the U.S. Navy established the Information Warfare Research Project to develop technologies for cyber warfare, cloud computing and reconnaissance.
In 2019, the U.S. Navy experimented with transferring the Navy's Enterprise Resource Planning (ERP), which had previously been stored in governmental data processing centres, to cloud storage. The flexible command and information architecture produced three positive effects: it ensured reliable command, increased battlespace awareness, and allowed various units to conduct integrated fire. Sixty-four per cent of U.S. Navy ships are equipped with this tool. The Consolidated Afloat Networks and Enterprise Services (CANES) is being installed on ships to protect the system from cyber threats.
The U.S. Air Force is developing similar software called Kessel Run to provide information exchange and data analysis. In particular, software for refuelling aerial tankers was developed as part of the project. The software is being constantly improved and features new platforms and functions.
The U.S. Air Force actively uses Link 16 terminals to provide communication between U.S. fighter jets and a number of of allied countries as part of the MIDS programme that is being jointly developed by the United States, France, Germany, Italy and Spain. By using Link 16, military aircraft, ships, and ground forces can exchange tactical images almost in real time.
As part of Project Missouri, the U.S. Air Force has set up an information link between fifth-generation F-22 and F-35 fighters. The additional Project Iguana, made it possible to input data from U2 reconnaissance aircraft and space satellites into the system. In 2019, the Air Force experimented with connecting military transport aircraft and maritime and ground military equipment to the project. Currently, the Valkyrie unmanned combat aerial vehicle is being integrated in the network.
Another NATO states are implementing similar information integration projects for their militaries; Germany, in particular, finances the "Glass Battlefield" (gläsernes Gefechtsfeld) project.
Network-centric warfare rests on several basic principles: distribution, connectedness, separation of functions, remote command, use of artificial intelligence and use of high-precision weapons.
The information component of the network-centric warfare includes the following tools:
The military internet of things
Cloud storage and cloud computing
Autonomous systems
Space communications echelon
The network-centric warfare concept pays particular attention to reconnaissance and collecting and analysing information by using autonomous systems. To deliver high-precision long-distance strikes, the Pentagon considers it necessary to have reconnaissance capabilities for a range of up to 1000 miles.
For that purpose, the United States is currently developing three sets of reconnaissance systems that make it possible to discover, identify and locate the adversary's radars and communication systems. These systems can be installed on the MQ-1C Gray Eagle drone. Optical and radio intelligence data is supported by cyber space reconnaissance capabilities.
In April 2017, Lieutenant General John N.T. "Jack" Shanahan, Director of the Joint Artificial Intelligence Center, developed the "algorithmic warfare" strategy that envisaged using artificial intelligence to analyse the information collected. Google was involved in implementing the project, codenamed MAVEN. As part of the project, AI-based algorithms process gigantic arrays of photographic and video information collected by drones in Iraq and Afghanistan. The project's impressive results led to dozens of new projects being established. In 2018, under public pressure, Google withdrew from Project MAVEN, but the Pentagon contracted Booz Allen for the job, after which the project's budget grew almost tenfold.
For 50 years, American military strategists have been searching for a solution to the A2/AD (anti-access/area-denial) problem. By "area," the Pentagon means the territory where the U.S. military is within reach of the adversary's weapons and cannot operate in full force. The A2/AD problem forced the Pentagon to conduct remote warfare from areas beyond the reach of the adversary's air defence systems, tactical ballistic missile systems and anti-ship ballistic missile systems. For decades, high-precision weapons were used to handle the A2/AD problem.
In 2014, U.S. Secretary of Defense Chuck Hagel approved the Defense Innovation Initiative (also called the "Third Offset Strategy") developed by the Center for Strategic and Budgetary Assessments (CSBA). The strategy included creating a new long-term R&D planning programme that emphasized robotics, autonomous systems, miniaturization, big data and cutting-edge manufacturing, including 3D printing. The programme focused on drone operations, which entailed the development low-observable forward-looking long-range unmanned aerial vehicles (including sea-based UAVs), and a family of various unmanned combat aerial systems.
The current U.S. military strategy envisages increasing the significance of operations involving strike drones and surface and undersea drones.
Autonomous refuelling aircraft make it possible to double the safe distance for U.S. aircraft carriers to deliver strikes against enemy territory. According to the U.S. Naval Air Force's MQ-25 Stingray programme, by the mid-2020s, unmanned refuelling aircraft will have assumed the functions of aerial refuelling for the aircraft carrier's air wing.
Another area for developing unmanned aerial vehicles is "wingman" drones. As part of the Low Cost Attritable Aviation Technologies (LCAAT) project, a U.S. Air Force laboratory is developing the XQ-58 Valkyrie drone as a "wingman" for F-22 or F-35 fighter jets. In combat, the drone will carry the surveillance, electronic warfare (EW) and communications systems, as well as weapons. "Partner drones" are intended to become the "expendables" in warfare, taking on some of the functions of the pilots and, if necessary, bearing the brunt of an attack.
Another projected, called Gremlins, developed under the auspices of the Defense Advanced Research Projects Agency (DARPA), focuses on developing the technology for using a transport aircraft to deliver a drone swarm to an area where they will perform a series of strike, reconnaissance or other missions. Upon completion of the mission in question, the drones will be brought back aboard the aircraft and prepared for another mission within 24 hours. A fighter, bomber or even an unmanned mother aircraft can be used to deliver Gremlins to the combat area. Like many other unmanned aerial vehicles, Gremlins will be deployed as part of a unit or swarm and will independently distribute functions for optimal mission performance.
However, the most significant reforms have been saved for the U.S. Navy. In 2017, the Ghost Fleet concept, a continuation of the "network-centric warfare" concept, was adopted. Under this concept, ground, aerial and underwater unmanned vehicles will interact simultaneously and perform a wide range of combat missions without risking the lives of ship crews and marines. To further develop the concept, the U.S. Navy has ordered a group of experts to submit the Concept for "the organization, manning, training, equipping, sustaining, and the introduction and operational integration of the Medium Unmanned Surface Vehicle and Large Unmanned Surface Vessel with individual afloat units as well as with Carrier Strike Groups, Expeditionary Strike Groups, and Surface Action Groups" to Congress by September 2020.
The adoption of this concept will signify major changes in the plans for building the fleet and in its operational strategies, where autonomous underwater and surface vehicles will be integrated with carrier and expeditionary strike groups.
According to preliminary reports, the U.S. Navy will receive robotic surface ships of four different classes: large unmanned surface vehicles that can distribute large sensors and fires; medium-sized unmanned surface vehicles with smaller sensors and electronic warfare equipment; small unmanned surface vehicles that can tow mine-hunting equipment and work to relay communications; and even smaller unmanned surface vehicles.
Over the next decade or two, the U.S. Navy may change its architecture in favour of unmanned vessels spread over a larger area and combined into a global network operated from remote and mobile control centres. According to the report on the Navy's large unmanned surface and underwater vehicles that has been submitted to Congress, the wartime tactic of using large unmanned vehicles may include spreading the fleet, letting the unmanned vehicles bear the brunt of the attack, and then delivering rapid retaliatory strikes.
The first component of the system is the Sea Hunter, an autonomous unmanned surface vessel that has already entered service. The ship was built as part of the DARPA Anti-Submarine Warfare Continuous Trail Unmanned Vessel programme. The unmanned vessel is designed to operate as part of a swarm searching for and hunting submarines. Testing has showed the vessel's high efficiency: travelling at a speed of 12 knots, the ship can cover 19,000 kilometres in 70 days of autonomous sailing.
The Navy is also developing another project for secret undersea operations, called CLAWS. According to the U.S. Navy's recently adopted R&D budget, the Orca XLUUV, a 50-tonne, 25-metre-long undersea vehicle developed by the Boeing Corporation, will carry 12 torpedoes and have both strike and anti-surface warfare capabilities. The autonomous submarine with AI and weapons is designed to operate partially without human control. The Orca XLUUV will enter service in 2023 and, together with the Sea Hunter, will pose a threat to the naval component of Russia's nuclear triad since it puts a question mark over its principal advantage: stealth.
To communicate with unmanned vessels and command autonomous missions, the U.S. Navy created the CARACaS (Control Architecture for Robotic Agent Command and Sensing) command architecture that allows drones to analyse dynamic operational situations when on a search mission, or when protecting harbours, carrying out surveillance, conducting EW or landing missions, and even when attacking as a swarm.
The most significant manifestations of the revolution in warfare may take place in the U.S. space sector. On February 20, 2019, President of the United States Donald Trump signed a law establishing the U.S. Space Force, with approximately USD 72 million earmarked for the purpose. The objectives of the Space Force include protecting U.S. interests in space, deterring aggression and protecting the country, as well as projecting military power in space, from space and into space.
A total of USD 11.9 billion was allocated in 2020 for R&D in space systems, which is USD 2.6 billion more than in 2019.
The Missile Defense Agency will receive USD 10.4 billion, including USD 108 million for the creation of a space sensor system to track hypersonic and ballistic missiles and the development of a "sensor array" to counteract the hypersonic missile systems of Russia and China.
The spending on militarized space will total USD 14.1 billion, which is 15 per cent more than in 2019. The Pentagon's space programmes are classified, which creates additional risks for strategic stability. It is known that projects are under way in the United States to develop reusable space hypersonic systems and micro spacecraft, intercept spacecraft with "inspector" satellites, and carry out kinetic and non-kinetic attacks on satellites. Projects for directed-energy impact on nuclear weapons command systems are particularly dangerous. There is a trend for ensuring the interoperability of anti-missile and anti-satellite weapons. American assets in space are becoming more integrated and more interoperable.
One of the ways that the United States plans on winning the arms race is by involving its allies in joint projects to pool resources and technologies. Aligning weapons and combining data feeds should save funds. For example, in addition to the so-called Five Eyes states, Japan's operations centre is also joining the space projects.
In the foreseeable future, space-, air- and ground-based lasers are seen as the most promising means of neutralizing ballistic and hypersonic missiles. The Pentagon and American industry are working on a technology that could reach the necessary level in a few years. The Pentagon is considering deploying combat lasers in orbit, as well as on UAVs patrolling the upper boundaries of the atmosphere, on ships and on anti-missile defence platforms. The Indirect Fires Protection Capability-High Energy Laser (IFPC-HEL) which can reach up to 300 kilowatts in power, will presumably have entered the Pentagon's service by 2024. It will be powerful enough to intercept not only UAVs, but also incoming cruise missiles.
Other NATO states are conducting similar R&D. For instance, France has officially admitted it is making laser-armed satellites that it intends to use against enemy satellites that threaten the country's space forces.
Forward-looking American military technologies are intended to devalue Russia's nuclear weapons:
Maritime unmanned hunters can compromise the stealth of Russia's strategic undersea cruisers. Unmanned vessels and undersea drones can autonomously track SSBNs for protracted periods of time and neutralize them in case of danger.
Space tracking and targeting systems will make mobile ground-based missile systems vulnerable.
In a few years, laser weapons and neutral particle beams will become powerful enough to plan the interception of ballistic and hypersonic missiles.
Today, the United States is withdrawing from arms control agreements that might tie its hands and undermine its technological leadership. This confirms that Washington hopes to ride the wave of the revolution in warfare to ensure its global military dominance and protect its national security from virtually any threat.
1. APS Study Group Participants; Bloembergen, N.; Patel, C. K. N.; Avizonis, P.; Clem, R. G.; Hertzberg, A.; Johnson, T. H.; Marshall, T.; Miller, R. B.; Morrow, W. E.; Salpeter, E. E.; Sessler, A. M.; Sullivan, J. D.; Wyant, J. C.; Yariv, A.; Zare, R. N.; Glass, A. J.; Hebel, L. C.; APS Council Review Committee; Pake, G. E.; May, M. M.; Panofsky, W. K.; Schawlow, A. L.; Townes, C. H.; York, H. (July 1, 1987). "Report to The American Physical Society of the Study Group on Science and Technology of Directed Energy Weapons." Reviews of Modern Physics. 59 (3): S1–S201. Bibcode:1987RvMP…59….1B. doi:10.1103/RevModPhys.59.S1.
From our partner RIAC
Indian Conventional and Strategic Arms Buildup: Implications for Pakistan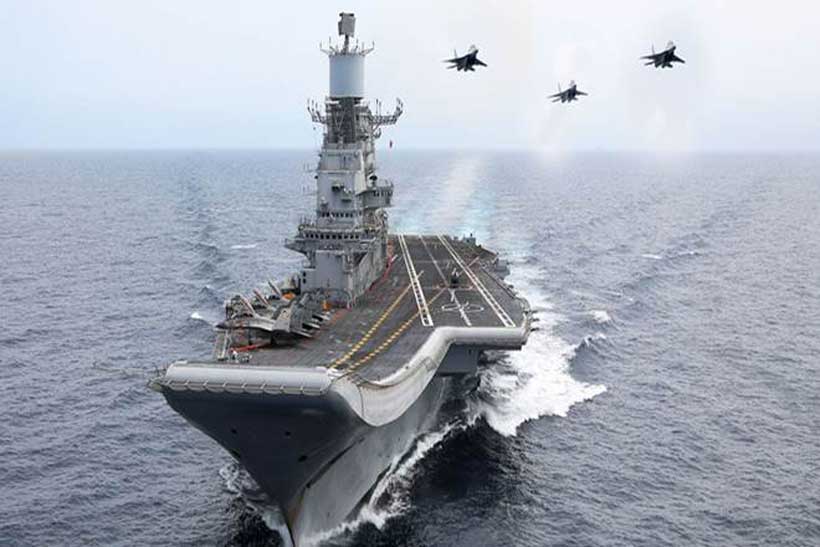 South Asia's regional dynamic is both flamboyant and intricate. Various empires have formed, prospered, and perished over the millennia, as innumerable conflicts and struggles for control of resources spread over the globe. However, 2021 was a year of fierce weapons competition between South Asia's nuclear neighbors, India and Pakistan, who carried out 26 missile tests. India launched 16 ballistic and cruise missiles while Pakistan tested 10 missiles with nearly identical capabilities.
As a response to the perceived inability of the Indian Armed Forces (IAF) to adequately respond to the Pakistani insurgencies, and after the failure of the Indian forces to quickly react and mobilize their forces in 2001, the Indian Army and the defense policymakers realized the lack of modernized and consistent army doctrine. This resulted in the announcement by the Indian Army in 2004 of a new limited war doctrine known as the Cold Start Doctrine (CSD).
Importance of Air Base
The importance of air superiority can be witnessed by looking at the six days of the Arab-Israeli War, in which the Israeli forces pre-empted an attack from the bases of Jordan, Syria, Egypt, and Iraq, and struck the air force before the fight even began. The outcome of the war was determined during its first hours. By destroying the opposing air fleet, Israeli forces gained air superiority, and thus the Arab forces were helpless in their efforts, which eventually resulted in a humiliating defeat for the Arabs.
Indian Air-Bases: A Strategic Threat
In the contemporary era, military forces are going for weapon systems that require absolutely no time at all when it comes to striking a target. In that regard, the air force comes first for the obvious reason that its threshold is low as compared to a ballistic missile strike. Indian force deployment and employment are very close to Pakistan's borders, from Siachen to the Rann of Kutch. In India's most recent attack on Balakot, which took place in 2019, the air force was utilized. This clearly shows the Indian resolve to use the air force in any future blatant aggression like the one in February 2019.
The Indian air force deployment is tailor-made for Pakistan. If one analyzes the airbases/airstrips positioning and range from the Pakistani-Indo international border, the Line of Control (LOC), and the working boundary, it is quite obvious that the positioning shows the aggressive posture of the Indian Air Force. When deployed at those bases, the aircraft are the finest in the Indian military, both in terms of their quality and serviceability. When it comes to the up-gradation of the base's facilities, this is the top priority list that is visible to everyone. In May 2021, the bases in Pakistan got priority.
The bases are positioned in such a strategy to cover every city in Pakistan, as it has no strategic depth. Pakistan's major cities, like Karachi, Lahore, Multan, Faisalabad, Hyderabad, Bahawalpur, Rahim Yar Khan, Sialkot, and even the capital, Islamabad, are within the Indian Air Force's reach. The same goes for the areas in Kashmir and Gilgit Baltistan.
Future Threat Scenario
Now the question arises what will happen in the future in light of past historical data? The answer to this is both simple and complex. It is simple in the context that the IAF will target Pakistan with its pre-defined strategy of naked aggression against peaceful neighbors, while the Indian Army is following a pro-active offense posture; the complex part is where, when, and how.
The IAF will utilize the war scenario created by the Indian government and Indian media after a staged terrorist attack on a civilian or military target, for which they will put full blame on the Pakistani state and security apparatus. They will try to raise the temperature to the point where the Indian civil establishment shows the world community that now enough is enough and our people are demanding a counter-strike. At that time, the Indian establishment will use its media to put blame on Pakistan and create a war-like scenario while raising tensions.
In light of that, the IAF, under the orders of the Indian government, along with the Indian army, will start attacking the Pakistani bases in the early moments of the war because if the IAF does not target PAF bases, then there will be grave consequences for the Indian army, and the Pakistani army also has additional fire support bases. The above-mentioned rationale will be the main cause of the IAF attacking the PAF infrastructure, thus undermining the national security of Pakistan. The Indian army, with the IAF, will aspire to rapid, shallow penetration of Pakistani territory, without crossing the nuclear threshold of Pakistan. The Indian military will go for a quick and short battle that will surprise Pakistan because that is the only possible strategy in their minds when talking about limited war scenarios or showing off war.
Conclusion
The IAF is a major threat to the national security of Pakistan in the wake of its alignment with the Indian military's CSD. The operational exercises conducted in the past and the recent strikes at Balakot exhibit the growing role of the IAF in the Indian military offensive strategy against Pakistan. Vast parts of Pakistan are within the combat radius of the IAF's operational fighters because of Pakistan's lack of strategic depth.
The IAF will try to use this as an advantage to support the pro-active and offensive strategy of the Indian Armed Forces to harm Pakistan, as that would be their prime objective because of their hegemonic designs. In order to protect itself from India's flagrant military aggression, Pakistan should take some protective measures.
Recommendations
In the wake of the growing IAF threat, the PAF and Pakistani government should take the following measures on an urgent basis:
Build some new airstrips along the border with India, to balance the threat by not allowing an IAF advantage in any sector. Moreover, the building of airstrips requires less money; thus this step will not put a strain on Pakistan's economy;
Buy more advanced surveillance radars to detect early IAF movement.
Purchase advanced surface-to-air missiles to create a defensive barrier;
Go for indigenizing the modern, state-of-the-art 5th generation fighter aircraft, as buying from foreign suppliers is very expensive.
Ask the international community to put pressure on both sides to sign confidence-building measures that will lead to peace and stability.
The audacious AUKUS submarine deal and Asia's changing security landscape
In this exhaustive analysis, I try to spell out the impact and potential consequences of the recently-brokered submarine deal between the U.S., the U.K., and Australia on Asia's changing security landscape.
***
All advanced navies of the world possess lethal submarines, powered by either diesel-electric or nuclear propulsion. These underwater warships are the most potent asset at the disposal of a naval force for maritime power projection, sea denial and sea control. Lying silently under water, they are capable of sinking surface ships, including large aircraft carriers, with torpedoes or ballistic missiles. Ever since WW-II, submarines have made its name as one of the most crucial components of maritime strategy and naval warfare. Australia and the U.K. are two key maritime nations of the world, which happen to be security allies of the United States, a country that owns and operates the largest fleet of nuclear-powered submarines in the world. Being nuclear-powered not necessarily mean being armed with nuclear warheads.
The 2021-formed AUKUS (Australia, U.S., U.K.) "enhanced trilateral security partnership" has taken cooperation between the three Anglophone countries to the next level. U.S. President Joe Biden hosted the prime ministers of the United Kingdom and Australia – PM Rishi Sunak and PM Anthony Albanese – in the Californian port city of San Diego on 13 March 2023, where they jointly announced a detailed four-phased plan to equip Australia (a non-nuclear-weapon state) with "conventionally armed, nuclear-powered" submarines (codenamed SSN) at least by the next decade along with strengthening cooperation in other areas such as critical and emerging technologies.
The plan would cost Canberra's exchequer up to a whopping A$ 368 bn. (US$ 245 bn.) in total by 2055, according to reports. The detailed plan, spanning a time frame of three decades, was announced after an eighteen-month-long consultation period following the creation of AUKUS in mid-September 2021. Australian PM Anthony Albanese called the deal "the single biggest leap" in Australia's defence capabilities in the nation's history. If the plan goes ahead smoothly as planned, Australia will become the seventh country in the world to add nuclear-powered submarines to its navy. As the deal turns out to be a race against time, the biggest challenge is to ensure deterrence capabilities for Australia at the present, as the full benefits of the deal would take years to materialise.
AUKUS leaders believe that the deal would "strengthen deterrence and bolster stability in the Indo-Pacific and beyond for decades to come", apparently keeping in mind the exponential growth of China's naval power in the recent past. China has built 12 nuclear-powered submarines in the last two decades, including ballistic missile submarines (codenamed SSBNs) and is continuing its ambitious ship-building spree in all fronts. As per the AUKUS plan, the first phase of the deal is set to begin as early as this year, with U.S. and British SSNs increasing their port visits in Australia along with joint embedded training of naval personnel, which will be followed by a rotational deployment of U.S. and British SSNs in the island continent.
In the remaining two phases of the deal, Washington will deliver a flotilla of three to five advanced Virginia-class nuclear-powered submarines to Australia by the early 2030s, upon Congressional approval, and eventually a new "SSN-AUKUS class" of nuclear-powered submarines (SSN) will be developed in the decade that follows, for future commissioning in both British and Australian navies. With the use of nuclear energy involved, the Indo-Pacific region is abuzz with fears and concerns of an escalating arms race, even though AUKUS promises "the highest nuclear non-proliferation standard".
Current owners of nuclear-powered submarines
As of now, only the five permanent members of the United Nations Security Council (U.S., Russia, China, U.K., France) and India have active nuclear-powered attack-capable submarines in their naval fleet (see the image below). More than half of the 130 active nuclear-powered submarines in the world are operated by the U.S. Navy (67), followed by Russia (31), China (12), U.K. (10), France (9) and India (1). The rise of China's offensive military capabilities and its naval power in particular, since the 1990s, is the single largest factor that has convinced Canberra to join hands with Washington and London to bolster its own capabilities, through AUKUS, by making use of "next-generation" British hull design and "cutting-edge" American technology.
Countries with active nuclear powered submarines (via Statista)
The AUKUS deal smartly gets away with a loophole in the Nuclear Non-Proliferation Treaty (NPT) of 1968, which allows for the transfer of fissionable material and nuclear technology from a nuclear-weapon state (NWS) to a non-NWS if it is used for non-explosive military use like naval propulsion. Such a transfer is also exempted from inspections and monitoring by the Vienna-based International Atomic Energy Agency (IAEA), an organisation that stands for the peaceful use of nuclear energy and the promotion of nuclear safety. The IAEA Director General said that he had received "separate communications" on the matter from the Prime Minister and Foreign Minister of Australia, as well as from the U.K. and the U.S.
Mixed reactions
Of all the countries that have reacted to the highly ambitious AUKUS project, the responses of China and Russia stands out, as they are in direct strategic competition with the de facto leader of AUKUS – the United States. While the Chinese foreign ministry spokesperson remarked that the U.S. and its AUKUS allies are "walking further and further down the path of error and danger for their own geopolitical self-interest", Russian foreign minister commented, "the Anglo-Saxon world, with the creation of structures like AUKUS and with the advancement of NATO military infrastructures into Asia, is making a serious bet on many years of confrontation in Asia".
While Australian Foreign Minister Penny Wong cities Canberra's bid for "strategic equilibrium" in the region as the underlying factor that led to the AUKUS pact, opinions on the submarine deal, which comes at a humongous cost, are not uniform across Australia's political spectrum. Former Prime Minister Paul Keating thinks Canberra is compromising on a proper national defence strategy to help maintain U.S. "strategic hegemony" in Asia and has also stated that the submarine deal would be ineffective in the event of a war. Indonesia, Malaysia and New Zealand have also shared their concerns about the risk of nuclear proliferation in the region.
As per the Bangkok Treaty of 1995, Southeast Asia is a nuclear-weapon-free zone (NWFZ). Moreover, almost all of the ASEAN member-states have deep economic linkages with China, even though they rely on the U.S. for "security and stability" in Asia. Even though some of them have disputes with Beijing in the South China Sea, like the Philippines and Vietnam, they prefer to avoid unnecessary "provocations" and try to balance their ties with the U.S. and China, amid intensifying regional rivalry between the two big powers. Australian defence and foreign ministries are expected to embark on a diplomatic charm offensive to assuage all concerns of Southeast Asian countries lying in China's periphery.
Eyeing for balance of power
AUKUS was announced just one year after a Pentagon report claimed that China has built the world's largest naval fleet in sheer numerical terms, even though the Chinese People's Liberation Army Navy (PLAN) relies mostly on smaller classes of ships, while the U.S. naval strength is further multiplied by its allied navies. One of the most-overlooked events of March 2023 was the annual session of China's ceremonial national legislature, the National People's Congress (NPC), which handed over China's Presidency to the hyper-nationalistic and revanchist leader Xi Jinping for an unprecedented third time in a row.
The newly-appointed Chinese foreign minister Qin Gang, formerly China's Ambassador to the United States, held a press conference on the sidelines of the NPC, during which he made a significant remark that throws light on the deteriorating state of U.S.-China relations. He accused the U.S. of harbouring a "Cold War mentality" and said, "… the United States claims that it seeks to out-compete China but does not seek conflict. Yet in reality, it's so-called competition means to contain and suppress China in all respects and get the two countries locked in a zero-sum game … If the United States does not hit the brake but continues to speed down the wrong path, no amount of guardrails can prevent derailing, and there will surely be conflict and confrontation … Containment and suppression will not make America great, and it will not stop the rejuvenation of China …"
Washington's shooting of a suspected Chinese "spy balloon" that flew over American airspace earlier this year is the latest example of this downward spiral in U.S.-China ties. The Indo-Pacific, as a geostrategic concept and a broader maritime region, came into being as China began to flex its military muscles throughout its immediate and extended neighbourhood, where U.S. and its allies have a robust military presence.
Being part of the U.S.-led alliance system, including the "Five Eyes" intelligence-sharing network and the recent AUKUS pact, Canberra has become a lynchpin of Washington's evolving Indo-Pacific strategy to counter growing Chinese assertiveness and stated offensive intentions vis-à-vis Taiwan, the South and East China Seas, and also the Line of Actual Control (LAC) with India. Australia is also due to the host the third in-person Quad leaders' summit later this year.
As the "threat perception" of China in the West continues to rise day by day, the extent to which an AUKUS-centered deterrence is possible in Asia remains to be seen in the years to come.
Anti-Satellite Weapons: Risks and Regulations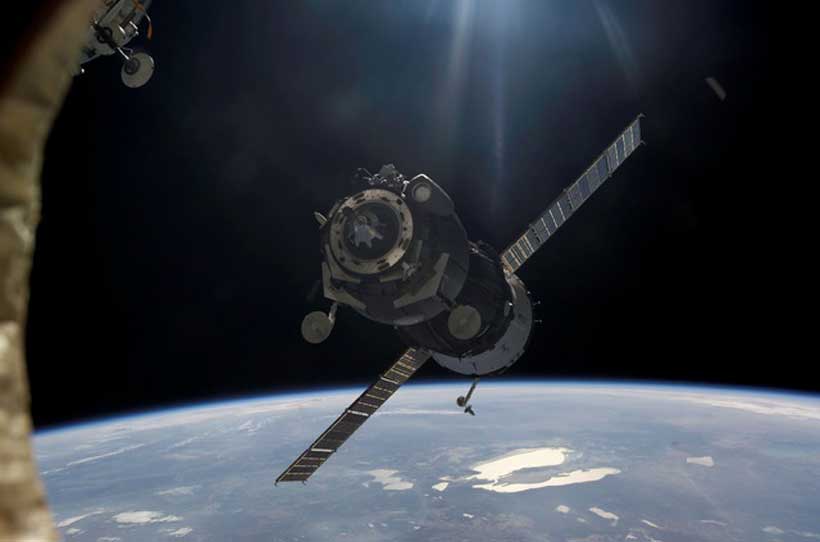 Today, outer space is characterised as an increasingly congested, contested, and competitive domain. This is because of an unprecedented increase in satellites and actors operating them. 13 countries now possess the capability to launch satellites compared to only two in the late 50s. In 1959, there were only two man-made objects in outer space but as of 30th April, 2022, Union of Concerned Scientists' database included 5,465 active satellites. The number stood at 3,372 on 31 December 2020 – indicating an increase of 62%.
The growing dependence over space-based assets for day-to-day activities, like communication, navigation, and weather forecasts etc. indicates that the numbers are likely to grow exponentially. The environment that these satellites face is not benign by any standard. The biggest threat emerges in the form of space debris which are any human-made objects in orbit around the Earth that no longer serve any useful purpose. 60 years of human activities in outer space have generated over 29,000 human-made objects of larger than 10cm, while even a 1cm object can collide with a satellite to cause damage comparable to a hand grenade. While some of the debris generation is inevitable, Destructive Anti Satellite Weapons (DA-ASATs) testing has been a leading source of debris creation – something that can be prevented.
DA-ASATs, part of the counterspace capabilities which help a state in establishing space superiority while denying the same to its adversary, are essentially missiles which either directly hit a satellite in outer space or destroy it through proximity detonations. Use of this capability generates debris in outer space and threatens sustainable utilisation of outer space for peaceful endeavours. Other non-kinetic counterspace capabilities include physical non-kinetic capabilities like lasers and High Power Microwaves (HPMs) that damage on board circuitry of satellites, electronic counterspace capabilities which affect the satellites' communications channels and cyber capabilities which target the data.
In November 2022, the United Nations General Assembly (UNGA) passed a non-binding resolution banning testing of DA-ASATs. The resolution was supported by an overwhelming majority of 154 states. The resolution was tabled by the United States (US) that had already announced a unilateral moratorium on such testing in April of that year. While the earliest demonstrations of such a capability date back to early Cold War, only four states have demonstrated this capability so far – the US, Russia, China, and India. While Russia and China voted against the resolution, India abstained from voting but expressed its preference for a legally binding treaty over self-declared moratoriums. Russia and China, on the other hand, objected to the resolution's shortcomings over development of such a capability and lack of disarmament when it comes to states that already possess this capability. The two have also pointed out how the issue of non-kinetic ASATs was left out.
While the effort to mitigate debris-generation through banning the testing of DA-ASATs is praiseworthy, leaving out the continued possession, production, and development of DA-ASATs and more advanced non-kinetic capabilities is worrisome. In a way, the emerging trend of unilateral moratoriums and UNGA resolution is akin to establishing DA-ASAT 'haves' and 'have nots' as was the case of nuclear non-proliferation regime. A taboo on testing of these technologies is likely to emerge, making it difficult for other states to enter this club. Such an outcome would be desirable if the intent was to avoid an arms race in outer space and move towards disarmament of existing capabilities. However, that does not seem to be the case.
France, for instance, joined the US in announcing a moratorium on testing of DA-ASATs – in a way surrendering its option to demonstrate this capability. However, in 2019, French Defence Minister had publicised a French plan to develop anti-satellite laser weapons stating that, 'If our [French] satellites are threatened, we intend to blind those of our adversaries.' Lasers and other non-kinetic means present a different set of challenges for space security. Possession of such capabilities is difficult to verify, it is difficult to establish attribution once such weapons have been employed, and their non-destructive nature lowers the threshold of use. In case of electronic and counterspace capabilities, the barriers to entry are lower and the risks of proliferation are higher. If other states with significant stakes in outer space emulate the French approach, it is only going to increase the likelihood of warfighting in outer space.
The emerging taboo on non-testing of DA-ASATs is not shared by three of the four states which have demonstrated this capability so far. Notwithstanding the American divergences with Russia and China, there is merit in the position that the latter have taken. The next step, therefore, needs to be disarmament of existing DA-ASAT capabilities and a ban on their development. Alongside, the issue of non-kinetic counterspace capabilities also needs to be addressed. Without a comprehensive approach towards space security and addressing the concerns of all stakeholders, there is no way to ensure that contestation in outer space will not escalate to undesirable levels.