From Relief to Recovery: PNG's Economy in the Time of COVID-19
Papua New Guinea's economy has been hit hard by the COVID-19 crisis due to weaker demand and less favorable terms of trade, according to the latest World Bank economic update for the country.
From Relief to Recovery, the World Bank's Economic Update for Papua New Guinea for July 2020 projects that the country will experience an economic contraction in 2020, with pandemic-related global and national movement restrictions weakening external and domestic demand and affecting commodity prices. These impacts are also expected to lead to wider financing gaps for the government and the central bank, and higher unemployment and poverty than previously anticipated in early 2020.

It is estimated that PNG's real GDP will shrink by 1.3 percent in 2020, the current account surplus will narrow to about 15 percent of GDP, and the fiscal deficit will reach 6.4 percent of GDP.
In response to the COVID-19 crisis, the PNG government has mobilized domestic resources and is engaging development partners and the private sector for additional support for the people and the economy of PNG.
"The World Bank welcomes the swift actions by the PNG authorities to manage the COVID-19 shock by protecting the lives of the people of PNG and supporting livelihoods of vulnerable households and small businesses," said Michel Kerf, World Bank Country Director for Papua New Guinea and the Pacific. "While the focus of the authorities is currently on crisis mitigation, it is important to also look beyond the current year to a more robust and resilient recovery over the medium term."
The report emphasizes that a COVID-19-related revenue shortfall, increased emergency health spending and an economic support package have created an unanticipated fiscal gap of over US$400 million (1.8 percent of GDP) in 2020. The capital budget is expected to be hit harder than the recurrent budget and the government will have to trim non-essential spending.
In addition to the economic analysis, the report contains an additional section dedicated to physical infrastructure development in PNG.
The section recommends that the government's pre-COVID-19 infrastructure investment plans should be amended amid the current crisis, which may result in the government having to resume its "Connect PNG" infrastructure development program once the pandemic is over while keeping the overall fiscal framework under control.
It also highlights the importance of more equitable access to quality infrastructure once the country moves to the recovery and resilience phase of COVID-19 response as well as the need to improve the balance between infrastructure investment and maintenance with greater emphasis needed on the latter.
The report concludes that PNG can significantly improve its infrastructure situation by strengthening policy design, investment planning, and coordination among agencies and with development partners. However, it will be vital for the government to set the stage for more sustainable and inclusive development by strengthening macroeconomic management and accelerating structural reforms while protecting the vulnerable.
ADB, EIB Join Forces to Protect Oceans, Support the Blue Economy
The Asian Development Bank (ADB) and the European Investment Bank (EIB) today formed a new Clean and Sustainable Ocean Partnership to support initiatives in Asia and the Pacific to help meet the Sustainable Development Goals (SDGs) and the climate goals of the Paris Agreement.
The partnership will strengthen the capacity of ADB and EIB to support high-impact projects. Both institutions will finance activities aimed at promoting cleaner oceans through the reduction of land-based plastics and other pollutants discharged into the ocean, as well as projects to improve the sustainability of socioeconomic activities that take place in oceans or use ocean-based resources.
"Healthy oceans are critical to life across Asia and the Pacific, providing food security and climate resilience for hundreds of millions of people," said ADB Vice-President for Knowledge Management and Sustainable Development Bambang Susantono. "This Memorandum of Understanding between ADB and EIB will launch a framework for cooperation on clean and sustainable oceans, helping us to expand our pipeline of ocean projects in the region and widen their impacts."
"Oceans play a vital role in the world economy and they are also the largest carbon sink on the planet, helping to regulate the global climate. But oceans are under enormous pressure, with implications for billions of people. The economic crisis caused by COVID-19 does not weaken our commitment to address global environmental and climate challenges," said EIB Vice-President Christian Kettel Thomsen. "As the European Union (EU) climate bank, we are very proud to partner with ADB through this new Clean and Sustainable Ocean Partnership to further protect the oceans and preserve and promote the sustainable use of this precious natural resource."
The partnership provides a framework for ADB and EIB to expand inter-institutional cooperation and investments in ocean health and sustainable blue economy. The following principles will guide the ADB and EIB cooperation in jointly selected areas, including: (i) alignment with the country partnership strategies of both ADB and EIB; (ii) support for the achievement of the SDGs and the Paris Agreement by countries in Asia and the Pacific; (iii) encouragement of stakeholder participation and mobilization of third-party finance; (iv) environmental and social sustainability; and (v) country ownership of investment policies and programs. ADB and EIB will mutually benefit from organizational expertise in key investment areas as well as pool resources in emerging ocean issues and solutions and accelerate growth in the oceans project pipeline and development impact.
The partnership will support projects that reduce marine plastic pollution including integrated solid waste management projects, such as recycling; circular economy principles, such as designing out plastic waste; and promoting clean rivers and waterways, including through improved wastewater management and inclusive sanitation.
The partnership will also focus on sustainable fisheries management and sustainable seafood supply chains; sustainable management, protection, and restoration of marine and coastal ecosystems and resources; integrated coastal protection activities; disaster risk preparedness; and green shipping, green ports, and maritime infrastructure, with a focus on increasing safety and environmental performance.
In addition, ADB and EIB will develop joint technical assistance programs and advisory support to help partners get sustainable blue economy and clean oceans projects off the ground.
Healthy oceans are a key priority of ADB's Strategy 2030. In 2019, ADB launched a $5 billion Action Plan for Healthy Oceans and Sustainable Blue Economies (the Action Plan) to boost investment and technical assistance to protect and restore oceans in Asia and the Pacific. The Action Plan focuses on promoting action on ecosystem management, pollution control, and sustainable coastal and marine development, while supporting ADB's developing members to catalyze blue finance for projects through the Oceans Financing Initiative.
EIB is the long-term lending institution of the EU owned by its Member States. As the EU climate bank, the EIB is investing in the sustainable blue economy and supporting initiatives aiming at reducing pollution and preserving the oceans. Under its Blue Sustainable Ocean Strategy, the EIB committed to double its lending to sustainable ocean projects to €2.5 billion (around $3 billion) over the period 2019–2023 and expects to mobilize at least €5 billion of investments that will contribute to improve the health of the oceans and their resources.
Principles for Strengthening Global Cooperation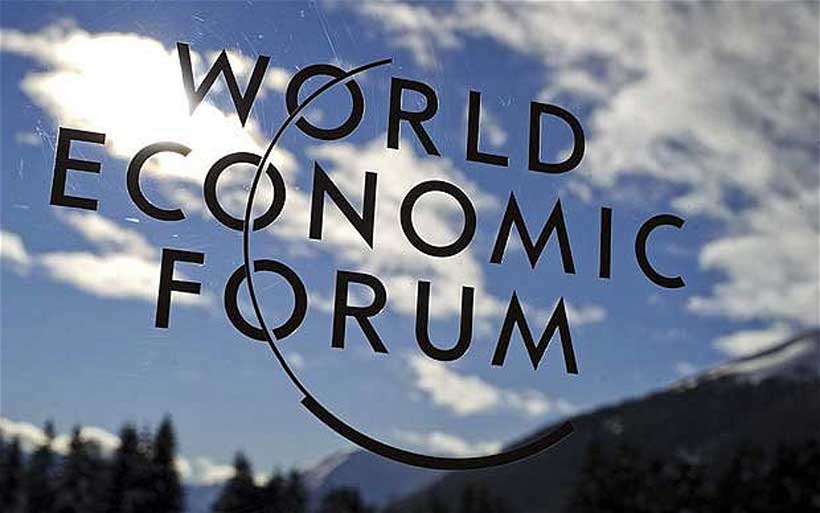 Global leaders are advocating for cooperation to be the new compass for international relations and have released a set of seven Principles for Strengthening Global Cooperation. The World Economic Forum's Global Action Group, comprised of senior members of government, business, civil society, and the expert community, developed the principles.
Børge Brende, President of the World Economic Forum, convened the Global Action Group in virtual meetings beginning in June 2020. François-Philippe Champagne, Minister of Innovation, Science and Industry of Canada; Sigrid Kaag, Minister for Foreign Trade and Development Cooperation of the Netherlands; Tarō Kōno, Minister in charge of Administrative Reform of Japan; Tito Mboweni, Minister of Finance of South Africa; Dina Powell McCormick, Global Head, Sustainability and Inclusive Growth, Goldman Sachs; and Kent Walker, Senior Vice-President, Global Affairs, Google,co-chaired the group.
The seven principles call for prioritizing peace and security, equity, gender equality and sustainability because each of these is advanced by and is needed to advance global cooperation. Their absence can cause deep fractures as highlighted by the Global Risks Report 2021 released earlier this week by the Forum.
The seven Principles for Strengthening Global Cooperation:
Strengthen global cooperation
Advance peace and security
Re-globalize equitably
Promote gender equality
Rebuild sustainably
Deepen public-private partnerships
Increase global resilience
"Having leaders articulate the importance of working with one another – at a moment that so clearly calls for greater unity but lacks it – can serve as a vital step in rechannelling momentum in the right direction," said Børge
Brende, President of the World Economic Forum. "The direction we need to head is toward greater dialogue, coordination and collective action. Only in this way can we shape a more equitable and sustainable recovery and increase our future resilience."
Members of the Global Action Group
Mohammed Alardhi, Executive Chairman, Investcorp Holding
John R. Allen, President, The Brookings Institution
Niels Annen, State Minister for Foreign Affairs of Germany
Thomas Bagger, Head, Foreign Policy Division, Office of Presidential Affairs of Germany
Thomas Buberl, Chief Executive Officer, AXA
Mevlüt Çavuşoğlu, Minister of Foreign Affairs of Turkey
Mathias Cormann, Candidate of the Government of Australia for Secretary-General of the Organisation for Economic Co-operation and Development
Ivo Daalder, President, The Chicago Council on Global Affairs
Jeroen Dijsselbloem, Chairman, Dutch Safety Board
Jeffrey D. Feltman, Senior Fellow, United Nations Foundation
Fu Ying, Chairperson, Center for International Security and Strategy, Tsinghua University
Orit Gadiesh, Chairman, Bain & Company
Arancha González Laya, Minister of Foreign Affairs, European Union and Cooperation of Spain
Samer Haj Yehia, Chairman of the Board, Bank Leumi Le-Israel
Jane Harman, Director, President and Chief Executive Officer, The Woodrow Wilson International Center for Scholars
Mohammed Al-Jadaan, Minister of Finance, Economy and Planning of Saudi Arabia
Ann Linde, Minister of Foreign Affairs of Sweden
Susana Malcorra, Dean, IE School of Global and Public Affairs, IE University
Luis Alberto Moreno, Member of the Board of Trustees, World Economic Forum
Vali R. Nasr, Professor of International Relations, Paul H. Nitze School of Advanced International Studies (SAIS), Johns Hopkins University
Patrick Odier, Chairman of the Board of Directors, Bank Lombard Odier & Co.
Maxim Oreshkin, Aide to the President of the Russian Federation
Suresh Prabhakar Prabhu, Indian Prime Minister's G20 Sherpa
Ayman Al Safadi, Deputy Prime Minister and Minister of Foreign Affairs and Expatriates of the Hashemite Kingdom of Jordan
Kevin Sneader, Global Managing Partner, McKinsey & Company
Achim Steiner, Administrator, United Nations Development Programme (UNDP)
Net-Zero Challenge: The Supply Chain Opportunity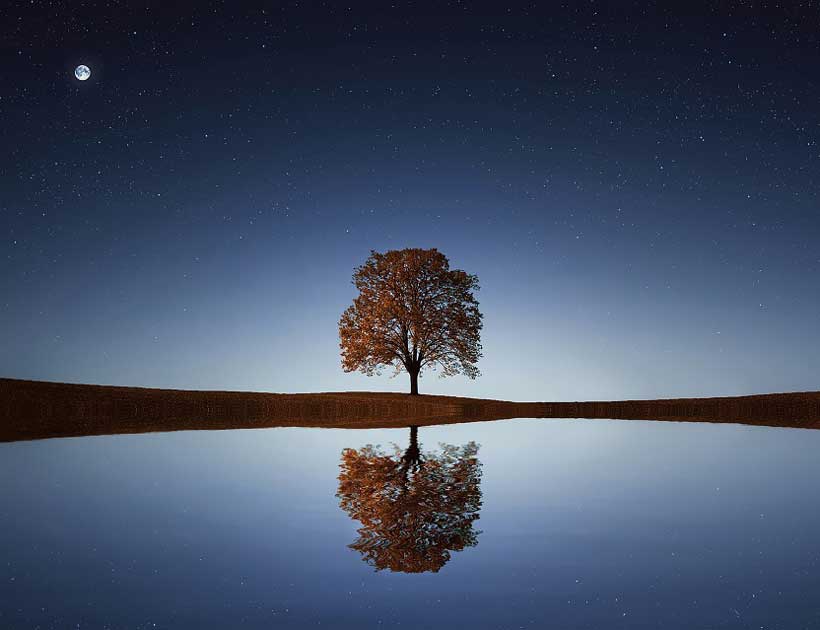 The commitment to tackling climate change is accelerating in all sectors of society, with net-zero pledges from companies, cities, states, and regions doubling in the past year. Decarbonizing supply chains is a major opportunity for companies to put these commitments into practice.
New research published today by the World Economic Forum and Boston Consulting Group (BCG) shows how tackling supply chain emissions can be a game changer in the global fight against climate change. Net-Zero Challenge: The Supply Chain Opportunity analyzes the top eight global supply chains that account for more than 50% of global greenhouse gas emissions and finds that end-to-end decarbonization of these supply chains would add as little as 1% to 4% to end-consumer costs in the medium term.
The report breaks down the major sources of emissions along each of the eight major supply chains—food, construction, fashion, fast-moving consumer goods, electronics, automotive, professional services, and freight. It assesses the key levers to reduce emissions in each supply chain and shows that many can be easily deployed today and cost very little to implement. The report also points to the global nature of many supply chains, enabling companies to support decarbonization across borders and in countries where governments do not yet prioritize climate action.
The opportunity for impact is especially high for consumer-facing companies, whose supply chain emissions far outweigh their direct emissions from manufacturing. These companies can use their buying power to push for rapid decarbonization and help fund the transition by co-investing with upstream raw-material producers, which struggle to finance the transition alone.
For example, while it costs a steel producer significantly more to make zero-carbon steel, raw input materials like steel account for such a low proportion of end-consumer prices that a zero-carbon car is only about 2% more expensive for the buyer in the medium term.
The report points to nine major actions that CEOs should take today to address supply chain emissions, including:
Building a robust view of emissions with supplier-specific data and setting ambitious targets for emissions reductions
Redesigning products and reconsidering geographical sourcing strategies to optimize for CO2
Cofunding abatement measures and educating suppliers on how to implement low-carbon solutions
Engaging in industry ecosystems to share best practices and create a demand signal for green products
Aligning incentives internally to ensure that decision makers focus on lowering emissions
Quotes
Nigel Topping, the UNFCCC's high-level climate action champion, said: "Supply-chain decarbonization will be a 'game changer' for the impact of corporate climate action. Addressing Scope 3 emissions is fundamental for companies to realize credible climate change commitments."
Dominic Waughray, managing director, World Economic Forum, said: "This important report shows how companies have the opportunity to make a huge impact in the fight against climate change by also decarbonizing their supply chains. The interaction between governments and companies to seize this opportunity is an important one. We welcome more leaders to join and help build momentum on this important agenda."
Patrick Herhold, a report coauthor and managing director and partner at BCG's Centre for Climate Action, said: "The argument that costs are a major barrier to reducing emissions is increasingly flawed—around 40% of the emissions across the eight major supply chains we analyzed can be eliminated with measures that bring cost savings or are at costs of less than €10 per ton of CO2 equivalent. Increasing process efficiency and the use of recycled materials, as well as buying more renewable power, provides companies with major climate gains at very low costs."