COVID-19 Charts Uncertain Course for Back-to-School, Back-to-College Season
COVID-19 has elevated parent's anxieties around health and finance, and led them to question the quality of education that students received this spring. Concerns that students have fallen behind is evident, with only one-half of K-12 parents satisfied with the education provided, and 25% citing that their children are not prepared for the next grade. This trend is similar to what we found in the Back-to-College survey, as just more than half (52%) of parents noted they were satisfied with the education college students received this spring, and many now contemplating the value of online learning at the price of an on-campus experience. Moreover, 66% of K-12 parents and 62% of college-age parents are anxious about sending their kids back-to-school because of the pandemic. This is further compounded by financial concerns, with 40% of parents worried about making upcoming college-related payments.
Given this year marks a season of uncertainty, it will likely shift the way consumers approach back-to-school and back-to-college shopping — especially around what and how they will purchase.
Back-to-school spending shifts to technology
Back-to-school spending is expected to reach $28.1 billion, averaging $529 per student in households buying clothing, supplies, computers and electronics for children in grades K to 12. While spending is relatively flat from 2019, there is increased emphasis on technology-based learning tools, including resources to supplement the standard K-12 program.
Spending on technology products (including personal computers, smartphones, tablets, wearables) is set to increase 28% over 2019. Consumers planning to purchase these items intend to spend an average of $488 on them.
Despite spending on clothing, accessories and traditional school supplies dropping by 17%, it remains the largest portion of back-to-school spending, with K-12 parents planning on spending, on average, $336 on these categories.
More than half (51%) of parents plan to increase their spend on virtual learning tools. In fact, 40% of parents plan to subscribe their children to a supplementary e-learning platform.
Parents also plan to allocate budget for personal health products, spending an average of $46 per student on supplies like sanitizer and wipes.
Children have an even greater influence over purchasing decisions with 69% exerting a moderate-to-high influence over computer and hardware purchases this year, up from 54% last year.

Health and safety concerns drive consumers to move shopping activity online
With health concerns rising, more back-to-school purchases will occur online (37%, up from 29% in 2019), gaining share from in-store purchases (43%). These are more likely to involve a personal computer due to greater at-home computer use as compared to smartphones, which were a driver of shopping activity last year. At the same time, 20% of respondents remain undecided on the format for spending, which presents a $5.5 billion untapped opportunity for retailers this season.
Consumers plan to spend $10.4 billion online this back-to-school season, up from $8.1 billion last year.
The use of personal computers for back-to-school shopping is rising to almost two-thirds of back-to-school shoppers (64%) saying they will use a personal computer for shopping versus 46% who will use a smartphone.
Further, emerging shopping technologies such as voice assistants and cashier-less stores are starting to gain some traction with 6%-15% of back-to-school shoppers planning to use at least one format.
Despite in-store spending projected to decline from $15.7 billion last year to $12.2 billion this year, the physical store remains critical with 43% of total spending projected to take place in-store. In fact, as consumers shift to contactless formats, 26% of shoppers plan to use BOPIS more frequently.
As with years past, mass merchants are the preferred shopping location, for back-to-school (81%) shopping, but they may lose some share this year as more people expect to shop closer to home because of the pandemic.
When selecting where to shop, price (82%) and convenience (80%) remain the most important criteria for back-to-school shoppers, but safety (59%) is an important consideration for parents this year.
Despite the uncertainty on when and how schools will open, about 40% of respondents intend to start their school shopping four to six weeks before school begins, with late July and early August being the busiest — accounting for $16.2 billion in seasonal spending.

Back-to-college parents weigh difficult decisions
College families are faced with uncertainty as they weigh the value of education that students are receiving during the COVID-19 era, especially as many colleges and universities are still determining how school will reopen in the fall. Faced with concerns over their family's health, finances and the unknowns of campus life, parents of college-age children still plan to maintain spending in anticipation of a return to campus, and will spend $25.4 billion, or approximately $1,345 per student.
Twenty-eight percent of parents may shift plans and have their students join online only institutions this fall; 29% may look to change plans and have their child live at home.
Lower income families have additional stresses, as 50% are concerned with making upcoming payments, compared with 30% of families overall.
As consumers seek out safe shopping formats, parents expect to spend more of their back-to-college budget online — 34% in 2020 versus 28% last year.
Both price (85%) and convenience (85%) remain the main drivers for purchase decisions, although price sensitivity is decreasing (down from 91% in 2019) as shoppers pay more during the pandemic for brands they trust.
Mass merchant stores remain dominant, with 75% of shoppers citing plans to shop for their price, product and convenience, and COVID-19 safety precautions.

College students across the country are ready to return to campus, but continued health, safety and financial concerns are weighing on families. As such, parents plan to give their children as normal a college experience as possible with consistent spending for electronics, household products, clothing and traditional supplies. As parents adapt to the new realities of the pandemic, online shopping is poised to make up a greater percentage of back-to-college purchases, with convenience and safety being more important components of this year's shopping experience.
MDBs' Annual Climate Finance Passes $61 Billion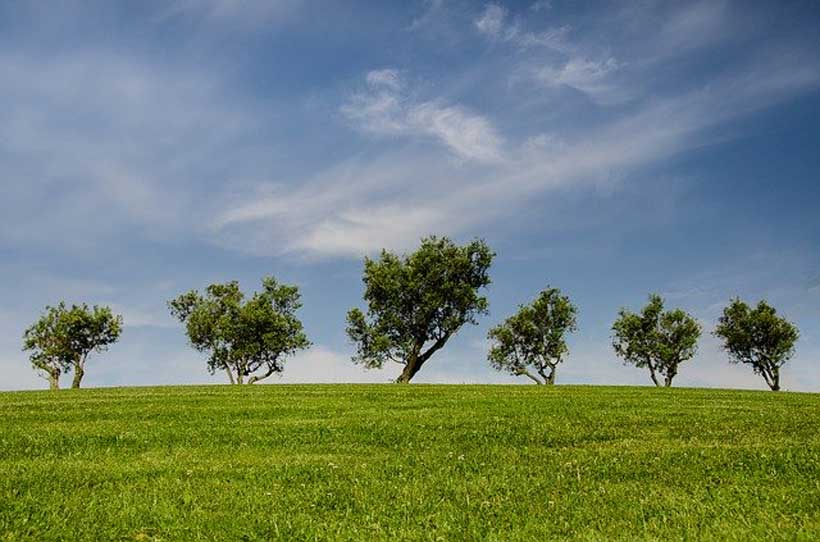 Climate financing by seven of the world's largest multilateral development banks (MDBs) totaled $61.6 billion in 2019, with $41.5 billion (67%) in low- and middle-income economies, according to the 2019 Joint Report on Multilateral Development Banks' Climate Finance.
In addition to its traditional focus on low- and middle-income countries, the 2019 report expands the scope of reporting for the first time to all countries of operations.
Some $46.6 billion, or 76% of total financing for the year, was devoted to climate change mitigation investments that aim to reduce harmful greenhouse gas emissions and slow down global warming.
The remaining $15 billion, or 24%, was invested in adaptation efforts to help countries build resilience to the mounting impacts of climate change, including worsening droughts and more extreme weather events from extreme flooding to rising sea levels.
The report combines data from the Asian Development Bank (ADB), the African Development Bank, the European Bank for Reconstruction and Development, the European Investment Bank, the Inter-American Development Bank Group, the World Bank Group and—for the first time—the Islamic Development Bank, which joined the working group in October 2017. In 2019, the Asian Infrastructure Investment Bank also joined MDB working groups, and its data is presented separately in the report.
Additional climate funds channeled through MDBs—such as from the Climate Investment Funds, the Global Environment Facility Trust Fund, the Global Energy Efficiency and Renewable Energy Fund, the European Union's Funds for Climate Action, and the Green Climate Fund—also play an important role in boosting MDB climate financing. In 2019, the MDBs reported a further $102.7 billion in net climate cofinancing from public and private sources. This raised the total climate activity financed by MDBs in 2019 to $164.3 billion.
"The growing flow of MDB climate finance shows our joint resolve to take on climate change and, in the face of the coronavirus disease (COVID-19) pandemic, it is more important than ever to 'build back better' in a low carbon and climate resilient way," said the Director General of ADB's Sustainable Development and Climate Change Department Woochong Um. "The report shows that climate finance provided by and through the MDBs is providing increasing support for these needed transitions."
In 2019, ADB committed almost $7.1 billion in climate finance (more than $5.5 billion for mitigation and $1.5 billion for adaptation). This included $705 million from external resources, including multilateral climate funds. Further, ADB mobilized $8.8 billion of climate cofinancing.
The report shows that the MDBs are on track to deliver on their increased climate finance commitments. In 2019, the MDBs committed their global annual climate financing to reach $65 billion by 2025—with $50 billion for low- and middle-income countries—and that MDB adaptation finance would double to $18 billion by 2025. The MDBs have reported on climate finance since 2011, based on a jointly developed methodology for climate finance tracking.
The 2019 Joint Report on Multilateral Development Banks' Climate Finance is published in the midst of the COVID-19 pandemic, which has caused significant social and economic disruption, temporarily reducing global carbon emissions to 2006 levels.
Public Transport Can Bounce Back from COVID-19 with New and Green Technology
Public transport must adapt to a "new normal" in the wake of the coronavirus disease (COVID-19) pandemic and adopt technologies that will render it more green and resilient to future disasters, according to a new report by the Asian Development Bank (ADB).
The report, Guidance Note on COVID-19 and Transport in Asia and the Pacific, details the profound impact of the pandemic on transport, as swift lockdowns forced millions this year to work from home overnight, schools to shift to e-learning, and consumers to flock to online shopping and food delivery.
While public transit may have been previously perceived as a mostly green, efficient, and affordable mode of travel, initial trends in cities that have re-opened have indicated that public transit is still considered to be relatively unsafe and is not bouncing back as quickly as the use of private vehicles, cycling, and walking.
"The two key challenges ahead are addressing capacity on public transport to maintain safe distancing requirements, and how best to regain public confidence to return to public transport," said Bambang Susantono, ADB Vice-President for Knowledge Management and Sustainable Development. "In the short term, more effort is needed to reassure public transport users of safety and demonstrate clean and safe public transport. In the longer term, technological advances, big data, artificial intelligence, digitalization, automation, renewables and electric power can potentially offer fresh innovations to tackle changing needs, giving rise to smarter cities."
While drastic lockdown measures around the world have brought world economies to their knees, satellites have recorded data on how the concentrations of CO2 and air pollutants have fallen drastically, bringing clear blue skies to many cities.
But as cities have reopened, traffic levels have increased. For example, Beijing traffic levels, by early April 2020, exceeded the same period in 2019. If this trend is seen on a wide scale, it could set back decades of effort in promoting sustainable development and more efficient means of urban mobility.
The report says there is a short window of opportunity for cities to promote the adoption of low-carbon alternatives to lock-in the improved air quality conditions gained during the peak of the pandemic lockdown. Public transport can play an important role through more active promotion of clean vehicles, provision of quality travel alternatives in public transport, and a better environment for non-motorized modes such as walking and cycling to enhance overall health and wellbeing.
The confidence of passengers on public transport should be restored through protective measures such as cleaning, thermal scanning, tracking and face covering, the report says. Further study to explore how protective and preventive measures can be stepped up to allow relaxation of safe distancing requirements would help mitigate capacity challenges. A possible future trend may be consolidation of services and rationalization of routes to better serve the emerging travel demand patterns and practices.
As countries enter the "recovery" phase, further preventive and precautionary operating measures and advanced technology should be implemented to enable contactless processes and facilitate an agile response. Demand management measures can facilitate crowd control in public transport systems and airports. As a complementary measure, non-motorized transport capacity could be expanded to absorb spillover demand from public transport.
Since mass public transport is the lifeblood of most economies, government policies and financial support are essential during this period, to enable public transport operators to stay viable and continue to support the movement of passengers and goods in a sustainable way.
For ADB, which committed last year $7 billion to the transport sector, behavioral trends linked to COVID-19 may require a review of the short-term viability of passenger transport and operational performance to meet changing demand for public transit systems. "Regardless of the COVID-19 pandemic it is clear that developing Asia will continue to have a large need for additional transport infrastructure and services," the report concludes. "It would take several years before the projects currently in the pipeline would be operational and much can happen during these years."
Zero emission economy will lead to 15 million new jobs by 2030 in Latin America and Caribbean
In a new groundbreaking study , the Inter-American Development Bank (IDB) and the International Labour Organization (ILO) show that the transition to a net-zero emission economy could create 15 million net new jobs in Latin America and the Caribbean by 2030. To support a sustainable recovery from the COVID-19 pandemic , the region urgently needs to create decent jobs and build a more sustainable and inclusive future.

The report finds that the transition to a net-zero carbon economy would end 7.5 million jobs in fossil fuel electricity, fossil fuel extraction, and animal-based food production. However, these lost jobs are more than compensated for new employment opportunities: 22.5 million jobs are created in agriculture and plant-based food production, renewable electricity, forestry, construction, and manufacturing.

The report is also the first of its kind to highlight how shifting to healthier and more sustainable diets, which reduce meat and dairy consumption while increasing plant-based foods, would create jobs and reduce pressure on the region's unique biodiversity. With this shift, LAC's agri-food sector could expand the creation of 19 million full-time equivalent jobs despite 4.3 million fewer jobs in livestock, poultry, dairy and fishing.

Moreover, the report offers a blueprint on how countries can create decent jobs and transition to net-zero emissions. This includes policies facilitating the reallocation of workers, advance decent work in rural areas, offer new business models, enhance social protection and support to displaced, enterprises, communities and workers.

Social dialogue between the private sector, trade unions, and governments is essential to design long-term strategies to achieve net-zero emissions, which creates jobs, helps to reduce inequality and delivers on the Sustainable Development Goals .