World Population Day: 'No time to waste' in empowering women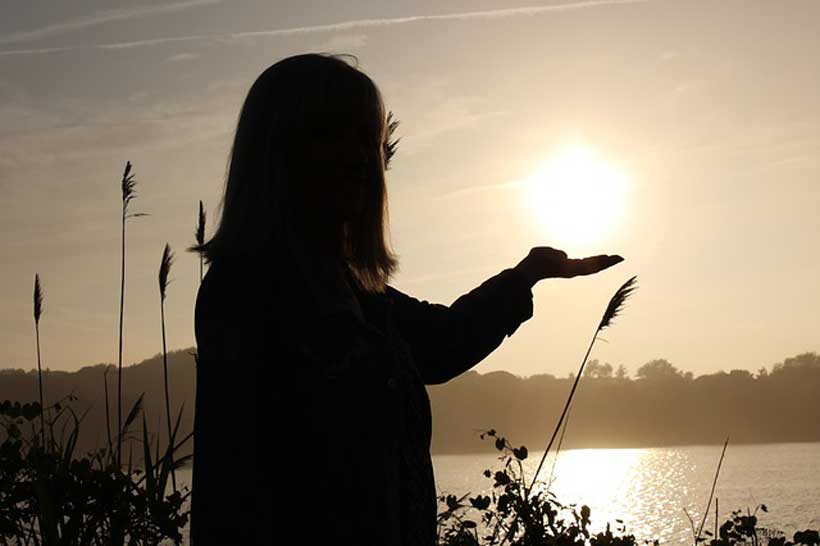 "It is deepening existing inequalities and vulnerabilities, particularly for women and girls", said Secretary-General António Guterres.
"With many countries on lockdown and health systems struggling to cope, sexual and reproductive health services are being sidelined and gender-based violence is on the rise".
Devastating consequences
Meanwhile, the United Nations Population Fund (UNFPA) projects that if lockdown measures continue for six months with major disruptions to health services, 47 million women in low- and middle-income countries may not be able to access modern contraceptives. This would result in seven million unintended pregnancies.
Moreover, some 31 million additional cases of gender-based violence can also be expected.
"Every year, millions of girls are subjected to practices that harm them physically and emotionally, robbing them of their right to reach their full potential", said the Secretary-General.
According to UNFPA's State of World Population 2020, more than four million girls will be subjected to female genital mutilation and 12 million forced to marry this year.
"Lockdowns stemming from the pandemic are expected to make matters even worse", acknowledged Mr. Guterres.
Safeguard hard-won gains
Decades of experience and research show that bottom-up, grassroots approaches can change gender-biased norms and attitudes, the top UN official said.
Through international declarations and agreements, the word has committed to ensuring universal access to sexual and reproductive health care; eliminating the unmet need for contraception; and ending all forms of violence against women and girls by 2030.
The UN chief stressed that "we cannot allow the pandemic to reverse progress we have made towards these goals".
"On this World Population Day, let us act to safeguard sexual and reproductive health care, protect the health and rights of women and girls, and end gender-based violence", concluded the Secretary-General. "The pandemic has made our jobs much harder, but we must prevail".
Long road ahead
UNFPA Executive Director Natalia Kanem underscored that women have a right to make their own decisions about "whether, when and how often to become pregnant".
That right was reaffirmed in 1994 in Cairo at the landmark International Conference on Population and Development (ICPD), where 179 governments agreed that sexual and reproductive health is the foundation for sustainable development.
Yet, despite considerable gains over the past 25 years, there is a long road ahead to live up to the promise of Cairo, with too many women still unable to enjoy their rights.
"More than 200 million women and girls want to delay or prevent pregnancy but don't have the means", explained Dr. Kanem, noting that the most vulnerable and marginalized women and girls "who face the greatest gaps in services".
Against the backdrop of more unintended pregnancies, unsafe abortions, pregnant girls shamed out of school and that more women and girls are dying, she spell out: "The cost of inaction is simply too high".
"There is no time to waste", underscored the UNFPA chief, "our future depends on it".
Tear down inequality
As evidenced by the alarming number of gender-biased sex selections, "women face discrimination even before they are born", observed UNFPA India Representative and Bhutan Country Director Argentina Matavel.
And systemic violations of women's rights continue throughout their life cycles.
She painted a picture of a women being denied their "God-given full potential" while robbing society of contributions from half the population.
"If one could stop for just a minute to compute the aggregate loss in productivity alone, we would have economists and politicians at the forefront of the struggle to tear down the roots of inequality from society", Ms. Matavel stated.
Reset priorities
To empower women, "each one of us has the responsibility to challenge our own stereotypes, the UN envoy argued.
She also urged Governments to recalibrate policy and programmatic changes to benefit women, along with putting in place mechanisms to address development gaps, especially for women and girls "who are invariably at the bottom of the 'pyramid of the vulnerable.'"
"Humanity will be as strong as the weakest of our members – same for nations, and families", upheld the UNFPA representative.
UN: A divided world faces a huge number of problems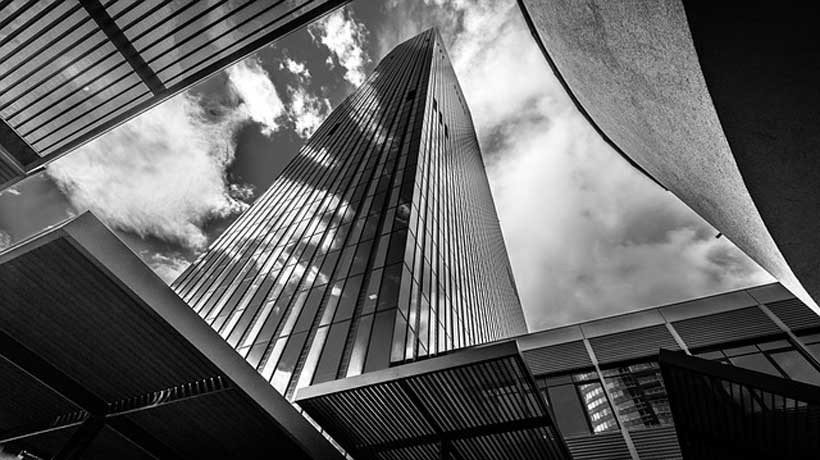 The current session of the UN General Assembly has shown that the United States will not force the Global South to take its position in the Ukrainian conflict, writes 'An Nahar' from Lebanon. Developing countries refuse to condemn Russia and demand an end to hostilities, as they suffer from their consequences.
UN Secretary-General António Guterres said during his speech that humanity faces enormous challenges, from a worsening climate emergency to escalating conflicts, a global cost of living crisis, growing inequality and technological changes.
This is a huge number of problems that a divided world faces. The role of the United Nations has noticeably declined. There is intense competition between the West, led by the United States, on the one hand, and developing countries, led by China, on the other. More than ever, Beijing wants a say in international affairs commensurate with the size of the Chinese economy that has boomed over the past four decades.
The United States appears to be facing an almost impossible task of forging a global consensus on isolating Russia internationally over the situation in Ukraine. Most developing countries have a different view of the Ukrainian conflict, which has been going on for 18 months. They demand a political solution and an immediate cessation of hostilities.
Washington is trying in vain to pressure countries in the Global South to accept a Western strategy based on the idea that the problem will be solved when Russia suffers a crushing defeat in Ukraine. There are leaders in the world who strongly disagree with this approach. Brazilian President Luiz Inacio Lula da Silva, for example, accused the United States of encouraging the conflict in Ukraine. In addition, developing countries have not joined Western sanctions against Russia, despite the pressure put on them.
While Western powers are able to pay for aid to Ukraine, developing countries are suffering from continued hostilities and cannot bear the costs of the conflict. The longer the fighting goes on, the more states in the Global South insist on a ceasefire.
Developing countries are increasingly concerned about pressing issues such as food security, climate change, inequality and the debt crisis. It won't be long before the consequences of the collapse of the Black Sea grain deal between Russia and Ukraine begin to show in poor countries.
Although the regular session of the UN General Assembly allows for discussion of pressing global problems, disagreements have arisen among participants regarding how to solve them.
The division of countries into international blocs competing with each other has led to the fact that the United Nations has practically lost its global significance and demonstrated ineffectiveness in resolving international conflicts.
The more tensions between states escalate, the weaker the role of the United Nations becomes.
The intensity of global competition is preventing the United Nations from fulfilling the mission for which it created.
The world divided into opposing camps, each of which is looking for the best way to protect its national interests. It is not easy to find a way to salvation or get out of a dead end, 'An Nahar' writes.
The timing of the Canadian assault on the Indian foreign and security policy establishment over the killing of Hardeep Singh Nijjar is not in doubt, stresses M.K. Bhadrakumar, Indian Ambassador and prominent international observer.
It surged in the aftermath of the G20 summit, which witnessed a crushing diplomatic defeat for the US in front of the world community, where the host country India navigated skilfully to scuttle any negative reference to Russia in the event's final document.
The Nijjar affair can be metaphorically called the grapes of wrath. The liberal western world so far granted Modi government a free passage through their rules-based order. India could preach, but wasn't accountable for its own practice. All good things come to an end.
Canada has a record of acting as a surrogate of the US. As regards Nijjar file, a Canadian official familiar with the matter told Associated Press that Prime Minister Justin Trudeau's allegation against Modi government was based on surveillance of Indian diplomats in Canada, including intelligence provided by a "major ally" who is a member of the infamous Five Eyes, the secretive intelligence network of Anglo-Saxon countries — Australia, Britain, Canada, New Zealand and the US.
Interestingly, Britain scrambled to distance itself from Trudeau's tirade, while a Canadian source told Reuters that Canberra and Washington collaborated "very closely" to examine evidence indicating potential Indian involvement in Nijjar's killing.
Trudeau spoke in the Canadian parliament after consultations with President Biden, and the White House reaction on the same day was highly supportive. The White House National Security Council spokesperson Adrienne Watson said, "We are deeply concerned about the allegations referenced by Prime Minister Trudeau. We remain in regular contact with our Canadian partners. It is critical that Canada's investigation proceed and the perpetrators be brought to justice."
Watson works under NSA Jake Sullivan who reports directly to Biden. It is unlikely that Sullivan made this a personal issue with the Indian security establishment. Simply put, the buck stops at the Oval Office.
Indeed, after Watson's initial remark, the White House quickly switched to megaphone diplomacy with its highflying strategic communications chief John Kirby, a retired rear admiral, confirming for record that Biden is "mindful of the serious allegations" by Trudeau "and they are very serious… and we support Canada's efforts to investigate this. We believe a fully transparent, comprehensive investigation is the right approach so that we can all know exactly what happened, and of course we encourage India to cooperate with that."
Such gratuitous lecturing is sheer hypocrisy by a country that freely resorts to assassination as a tool in its foreign policy. Who killed Qassem Soleimani?
Alas, in the face of this bullying, Delhi's reaction has been pusillanimous, to say the least — as if it is stone deaf and couldn't hear what the White House officials were saying.
One would like to believe that India, with high values in global governance and deep respect for national sovereignty — apart from being the flag carrier of the concept of 'Vasudhaiva Kutumbakam' ('The World is One Family') — would never descend to such a heinous level as to practice murder in its statecraft.
The Indian government should strategise through its present predicament. After all, as a key member of the western alliance and a close ally of the US, Canada plays an important role for the US in establishing a so-called rules-based international order and promoting the Indo-Pacific Strategy. And "rules-based order" and Indo-Pacific Strategy are Indian mantras too.
Biden himself may come under cloud very soon and be battling for his political career. Inviting him to be the chief guest at the Republic Day with an additional frill thrown in by way of a QUAD summit to placate him is pointless. Once the Canadian investigation runs its course, Ottawa may put on the public domain further accusations passing for "evidence" — and that could happen at some point closer to our general election. All in all, the big question is, what is it that the US is really upto.
Assad-Xi Jinping meeting: China-Syria strategic partnership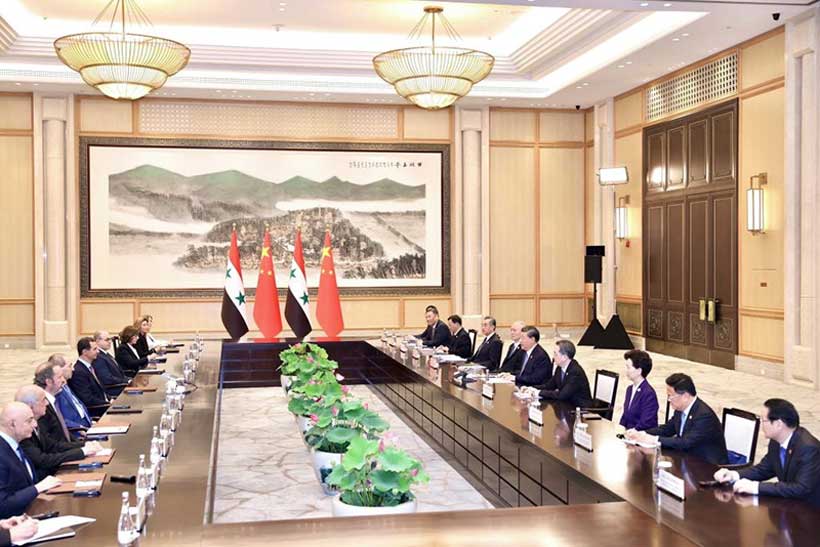 Chinese President Xi Jinping and Syrian President Bashar al-Assad on Friday jointly announced the establishment of a China-Syria strategic partnership, Chinese Xinhua Net informs.
The two presidents met in the eastern Chinese city of Hangzhou, Zhejiang Province, ahead of the opening of the 19th Asian Games.
Syria was one of the first Arab countries that established diplomatic relations with the People's Republic of China, and was one of the countries that co-sponsored the resolution to restore the lawful seat of the People's Republic of China in the United Nations, Xi said.
Over the 67 years since the establishment of diplomatic relations between the two countries, the China-Syria relationship has stood the test of changes in the international situation, and their friendship has grown stronger over time, he said.
Xi noted that the establishment of the strategic partnership will be an important milestone in the history of bilateral ties.
China is willing to work with Syria to enrich their relationship and continuously advance the China-Syria strategic partnership, Xi said.
Xi emphasized that China will continue to work with Syria to firmly support each other on issues concerning the two sides' respective core interests and major concerns, safeguard the common interests of both countries and other developing countries, and uphold international fairness and justice.
China supports Syria in opposing foreign interference, rejecting unilateralism and bullying, and safeguarding national independence, sovereignty and territorial integrity, he said.
China supports Syria in conducting reconstruction, enhancing counter-terrorism capacity building, and promoting a political settlement of the Syrian issue following the "Syrian-led, Syrian-owned" principle, Xi said.
China also supports Syria in improving its relations with other Arab countries and playing a greater role in international and regional affairs, he added.
China is willing to strengthen Belt and Road cooperation with Syria, increase the import of high-quality agricultural products from Syria, and jointly implement the Global Development Initiative, the Global Security Initiative and the Global Civilization Initiative to make active contributions to regional and global peace and development.
Assad said that in international affairs, China has always aligned itself with international fairness and justice, and upheld international law and humanitarianism, playing an important and constructive role.
Syria highly appreciates and firmly supports the Belt and Road Initiative, the Global Development Initiative, the Global Security Initiative and the Global Civilization Initiative, and will actively participate in them, Assad added.
The Syrian side thanks the Chinese government for its invaluable support to the Syrian people, firmly opposes any act of interference in China's internal affairs, and is willing to be China's long-term and staunch friend and partner, he said.
Assad said Syria will take the establishment of the Syria-China strategic partnership as an opportunity to strengthen bilateral friendly cooperation and step up their communication and coordination in international and regional affairs.
After the talks, the two heads of state witnessed the signing of bilateral cooperation documents in areas including Belt and Road cooperation, and economic and technological cooperation.