World Population Day: 'No time to waste' in empowering women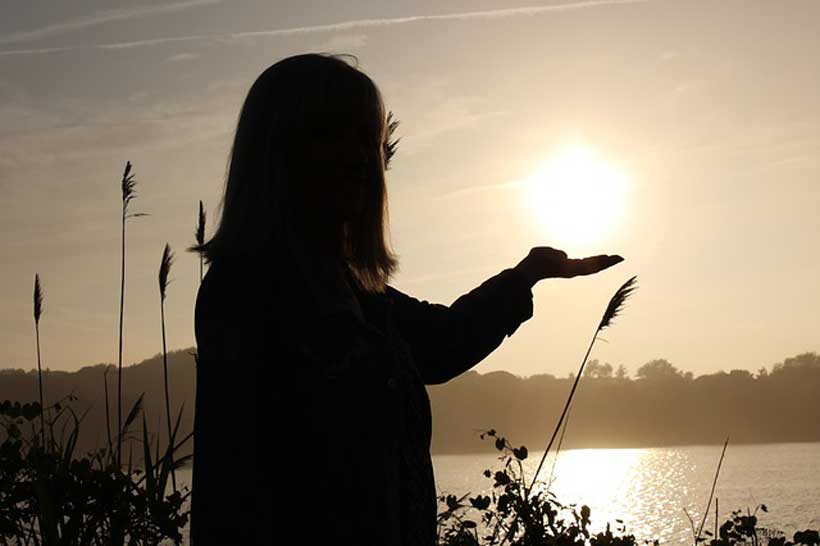 "It is deepening existing inequalities and vulnerabilities, particularly for women and girls", said Secretary-General António Guterres.
"With many countries on lockdown and health systems struggling to cope, sexual and reproductive health services are being sidelined and gender-based violence is on the rise".
Devastating consequences
Meanwhile, the United Nations Population Fund (UNFPA) projects that if lockdown measures continue for six months with major disruptions to health services, 47 million women in low- and middle-income countries may not be able to access modern contraceptives. This would result in seven million unintended pregnancies.
Moreover, some 31 million additional cases of gender-based violence can also be expected.
"Every year, millions of girls are subjected to practices that harm them physically and emotionally, robbing them of their right to reach their full potential", said the Secretary-General.
According to UNFPA's State of World Population 2020, more than four million girls will be subjected to female genital mutilation and 12 million forced to marry this year.
"Lockdowns stemming from the pandemic are expected to make matters even worse", acknowledged Mr. Guterres.
Safeguard hard-won gains
Decades of experience and research show that bottom-up, grassroots approaches can change gender-biased norms and attitudes, the top UN official said.
Through international declarations and agreements, the word has committed to ensuring universal access to sexual and reproductive health care; eliminating the unmet need for contraception; and ending all forms of violence against women and girls by 2030.
The UN chief stressed that "we cannot allow the pandemic to reverse progress we have made towards these goals".
"On this World Population Day, let us act to safeguard sexual and reproductive health care, protect the health and rights of women and girls, and end gender-based violence", concluded the Secretary-General. "The pandemic has made our jobs much harder, but we must prevail".
Long road ahead
UNFPA Executive Director Natalia Kanem underscored that women have a right to make their own decisions about "whether, when and how often to become pregnant".
That right was reaffirmed in 1994 in Cairo at the landmark International Conference on Population and Development (ICPD), where 179 governments agreed that sexual and reproductive health is the foundation for sustainable development.
Yet, despite considerable gains over the past 25 years, there is a long road ahead to live up to the promise of Cairo, with too many women still unable to enjoy their rights.
"More than 200 million women and girls want to delay or prevent pregnancy but don't have the means", explained Dr. Kanem, noting that the most vulnerable and marginalized women and girls "who face the greatest gaps in services".
Against the backdrop of more unintended pregnancies, unsafe abortions, pregnant girls shamed out of school and that more women and girls are dying, she spell out: "The cost of inaction is simply too high".
"There is no time to waste", underscored the UNFPA chief, "our future depends on it".
Tear down inequality
As evidenced by the alarming number of gender-biased sex selections, "women face discrimination even before they are born", observed UNFPA India Representative and Bhutan Country Director Argentina Matavel.
And systemic violations of women's rights continue throughout their life cycles.
She painted a picture of a women being denied their "God-given full potential" while robbing society of contributions from half the population.
"If one could stop for just a minute to compute the aggregate loss in productivity alone, we would have economists and politicians at the forefront of the struggle to tear down the roots of inequality from society", Ms. Matavel stated.
Reset priorities
To empower women, "each one of us has the responsibility to challenge our own stereotypes, the UN envoy argued.
She also urged Governments to recalibrate policy and programmatic changes to benefit women, along with putting in place mechanisms to address development gaps, especially for women and girls "who are invariably at the bottom of the 'pyramid of the vulnerable.'"
"Humanity will be as strong as the weakest of our members – same for nations, and families", upheld the UNFPA representative.
ILO and IOM sign agreement to strengthen collaboration on migration governance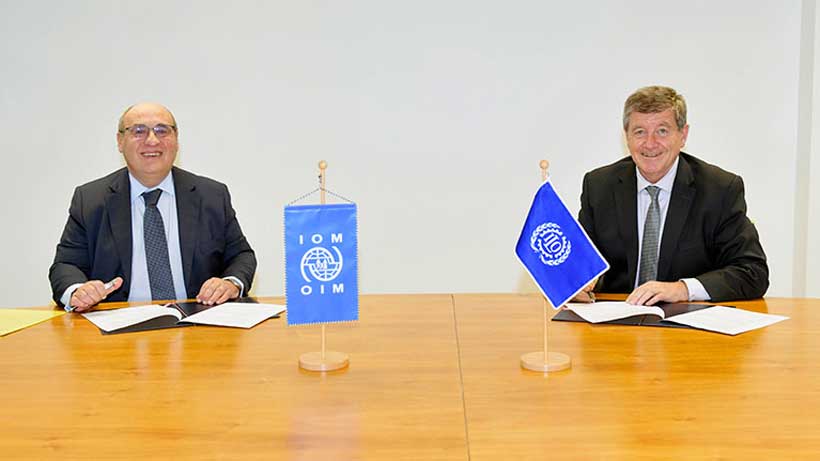 The International Labour Organization (ILO) and the International Organization for Migration (IOM) have signed an Agreement to create a framework for cooperation and collaboration to enhance the benefits of migration for all.

The framework includes joint support for improved migration governance, capacity building and policy coherence at national, regional and global levels. Other areas of work may also be developed.

The Agreement was signed by Guy Ryder, ILO Director-General, and António Vitorino, the IOM Director-General, on Friday 23 October, at the ILO Headquarters in Geneva.

Speaking after the signing ceremony, Ryder said: "This Agreement seals an important alliance between our two organizations. Together, we will be stronger and more effective in both fulfilling our individual mandates and in collaborating on areas that are crucial for reshaping the world of work so that it is more inclusive, equitable and sustainable."

"The COVID-19 pandemic is having a brutal impact on economies and societies. Vulnerable groups, particularly migrant workers and their families, are being disproportionately hit. There could be no better time to reinforce our partnership and combine our strengths, so that we can help countries and our constituents build back for a better future."

Vitorino said: "The agreement that we are signing today will help us further solidify our collaboration at the time when joint solutions are so much needed, with a pandemic that is hitting the most vulnerable the hardest. As we move towards post-pandemic recovery, we fully embrace the call to build a better world together, tapping into the added value of each partner. With ILO, we have much to co-create and we look forward to future cooperation within the broader UN family, with our partner governments, private sector and civil society."

The new ILO-IOM Agreement builds on the agencies' comparative advantages, expertise, and respective constituencies. By encouraging joint initiatives, the Agreement aims to strengthen international migration governance and boost cooperation, capacity building and joint advocacy to promote migrants' rights and decent work opportunities.

By encouraging social dialogue, it will allow workers' and employers' organizations – who sit equally with governments in the ILO's tripartite membership structure – to contribute to policy discussions.

A workplan will be developed in the next six months to push forward the collaboration at global, regional and country levels and, more importantly, facilitate the implementation of the Agreement in the field, where both agencies are working directly with affected populations.

It will seek to enhance the agencies joint contribution to their member states, UN country teams, and societies to achieve the goals of the 2030 Sustainable Development Agenda .

The Agreement will also allow the ILO and IOM to strengthen support for their respective constituencies in implementing the Global Compact for Safe, Orderly, and Regular Migration (GCM), and contribute to other global and regional migration policy fora and debates.
Rohingya conference pledges to 'remain steadfast' in finding solutions to crisis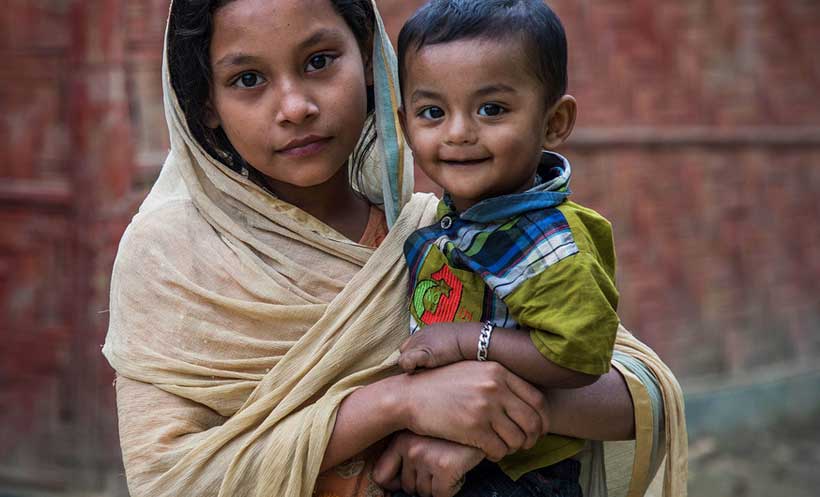 A joint UN-hosted donor conference to rally international support behind Myanmar's displaced Rohingya minority, ended on Thursday with a promise to continue engaging with concerned countries towards finding a long-term solution to their plight.
"We will continue to work together to maintain international attention on the Rohingya crisis and to shift from short-term critical interventions, to a more sustained and stable support", said the closing statement from co-hosts the UN refugee agency (UNHCR), the European Union (EU), United Kingdom and United States.
"We are grateful to all who have participated…including those who have announced or pledged funding for the international humanitarian response, those who are supporting members of the Rohingya communities in other ways – not least by hosting them – and most importantly, representatives of Rohingya communities themselves", the statement continued.
The appeal comes more than three years after the orchestrated violence that erupted in Myanmar, across Rakhine state, which saw hundreds of thousands of mainly-Muslim Rohingya flee their homes, in search of safety across the border in Cox's Bazar, Bangladesh.
There are currently 860,000 Rohingya refugees in and around Cox's Bazar, and an estimated 600,000 still in Rakhine state, who face ongoing violence and discrimination; and Malaysia, India, Indonesia, and other countries in the region, are together hosting nearly 150,000 Rohingya refugees.
Voluntary, safe, dignified return
"The voluntary, safe, dignified, and sustainable return of Rohingya refugees and others internally displaced to their places of origin or of their own choosing in Myanmar, is the comprehensive solution that we seek along with Rohingya people themselves", the joint communique stated.
"To that end, we underscore the Secretary General's call for a global ceasefire and the cessation of fighting to enable safe and unimpeded humanitarian access to all communities in need of assistance."
The co-chairs urged Myanmar's Government to resolve the crisis, and "take steps to address the root causes of the violence and displacement", creating the conditions that would allow for sustainable returns.
"This includes providing a pathway to citizenship and freedom of movement for Rohingya, guided by the Advisory Commission on Rakhine State's recommendations and encouraged and supported by countries in the region. Myanmar must provide justice for the victims of human rights abuses and ensure that those responsible are held accountable", the statement continued.
Expressing thanks and support to the Government and people of Bangladesh, the co-chairs stressed that increased support for Rohingya, must go hand-in-hand with increased support for host communities.
"While we continue efforts to secure long-term solutions, a focus on more sustainable response planning and financing in Bangladesh, could more effectively support the government's management of the response and maximize limited resources to benefit both Bangladeshi and refugee communities."
$600 million pledged
The co-chairs announced new pledges of around $600 million in humanitarian funding, which significantly expands the nearly $636 million in assistance already committed so far in 2020 under the Bangladesh Joint Response Plan and the Myanmar Humanitarian Response Plan.
The crisis is having a "devastating effect on vulnerable members of Rohingya communities, particularly women and children who require gender and age-sensitive interventions" said the co-chairs, leading to vulnerable refugees "desperately attempting to reach other countries in the region.
UN Children's Fund (UNICEF) Executive-Director, Henrietta Fore, said that thanks to Bangladesh and generous donors worldwide, UNICEF and other UN agencies such as UNHCR, migration agency IOM, World Food Programme WFP, and many NGOs, continue to serve and support vulnerable Rohingya children.
In addition to providing vital services such as health, nutrition, and sanitation, education is "critical for young Rohingyas to build better futures. And to one day voluntarily return and reintegrate into Myanmar with the safety and dignity they deserve."
Support for 170,000 Rohingya children
"We're giving parents and caregivers the training and tools they need to support their children's education. More than 170,000 Rohingya children are being supported this way", she said.
"Join our call to ensure a place for Rohingya children in both countries' education systems and programmes. They need education where they live", she told the conference.
Ms. Fore called on donors not to forget the daily struggles of Rohingya children who remain inside Myanmar. "They're still facing discrimination, horrifying violence and intensifying conflict every day. The fighting needs to stop so children can return to school and play, and so refugees can return home safely if they choose."
Rohingyas themselves 'backbone of the response'
UN Emergency Relief Coordinator, Mark Lowcock, said it was vital to recognize that the Rohingya refugees themselves have been "the backbone of the response."
"They volunteer as health workers, they distribute masks and they help protect their communities from the pandemic. And I think we are all need to be very grateful to them and encourage them to take up this kind of responsibility."
Highlighting again the Rohingya communities that remain in Myanmar, he said 130,000 of them remain displaced in central Rakhine State where they have been since 2012, and another 10,000 have been displaced since 2017 in northern Rakhine.
"Those people continue to have their basic rights denied, they suffer extreme hardships in Rakhine State and elsewhere", added relief chief Lowcock.
World Bank-UNICEF: 1 in 6 children lives in extreme poverty
An estimated 1 in 6 children – or 356 million globally – lived in extreme poverty before the pandemic, and this is set to worsen significantly, according to a new World Bank Group-UNICEF analysis released today.
Global Estimate of Children in Monetary Poverty: An Update notes that Sub-Saharan Africa – with limited social safety nets – accounts for two-thirds of children living in households that struggle to survive on an average of $1.90 a day or less per person – the international measure for extreme poverty. South Asia accounts for nearly a fifth of these children.
The analysis shows that the number of children living in extreme poverty decreased moderately by 29 million between 2013 and 2017. However, UNICEF and the World Bank Group warn that any progress made in recent years is concerningly slow-paced, unequally distributed, and at risk due to the economic impact of the COVID-19 pandemic.
"1 in 6 children living in extreme poverty is 1 in 6 children struggling to survive," said Sanjay Wijesekera, UNICEF Director of Programmes. "These numbers alone should shock anyone. And the scale and depth of what we know about the financial hardships brought on by the pandemic are only set to make matters far worse. Governments urgently need a children's recovery plan to prevent countless more children and their families from reaching levels of poverty unseen for many, many years."
Although children make up around a third of the global population, around half of the extreme poor are children. Children are more than twice as likely to be extremely poor as adults (17.5 percent of children vs. 7.9 percent of adults). The youngest children are the worst off – nearly 20 percent of all children below the age of 5 in the developing world live in extremely poor households.
"The fact that one in six children were living in extreme poverty and that 50% of the global extreme poor were children even prior to the COVID-19 pandemic is of grave concern to us all," said Carolina Sánchez-Páramo, Global Director of Poverty and Equity for the World Bank. "Extreme poverty deprives hundreds of millions of children of the opportunity to reach their potential, in terms of physical and cognitive development, and threatens their ability to get good jobs in adulthood. In the wake of the massive economic disruption caused by the pandemic, it is more crucial than ever that governments support poor households with children now and rebuild their human capital during the recovery."
Extreme poverty among children has not fallen as much as it has for adults; a larger share of the global poor were children in 2017, compared with that in 2013. All regions of the world experienced varying levels of decline in extreme poverty among children, apart from Sub-Saharan Africa, which saw a 64 million increase in the absolute number of children struggling to survive on $1.90 a day, from 170 million in 2013 to 234 million in 2017.
Child poverty is more prevalent in fragile and conflict-affected countries, where more than 40 percent of children live in extremely poor households, compared to nearly 15 percent of children in other countries, the analysis says. The analysis also notes that more than 70 percent of children in extreme poverty live in a household where the head of the house works in agriculture.
The ongoing COVID-19 crisis will continue to disproportionately impact children, women and girls, threatening to reverse hard-won gains towards gender equality. Social protection measures have a crucial role to play to mitigate coping mechanisms by the poor and vulnerable in both the immediate COVID-19 response as well as the longer-term recovery.
World Bank and UNICEF data suggest that most countries have responded to the crisis by expanding social protection programs, particularly cash transfers. Cash transfers provide a platform for longer-term investments in human capital. Particularly when combined with other child development measures and coupled with high-quality social service provision, cash transfers have been shown to address both monetary and multidimensional poverty and improve children's health, nutrition, cognitive and non-cognitive outcomes.
However, many of the responses are short-term and not adequate to respond to the size and expected long-term nature of the recovery. It is more important than ever for governments to scale up and adjust their social protection systems and programs to prepare for future shocks. This includes innovations for financial sustainability, strengthening legal and institutional frameworks, protecting human capital, expanding child and family benefits for the long term as well as investing in family-friendly policies, such as paid parental leave and quality child care for all.