IRENA Outlines Key Actions Needed to Accelerate Renewables in Lebanon
Lebanon has the potential to generate up to 30 per cent of its electricity from renewable sources by 2030, according to a new report published by the International Renewable Energy Agency (IRENA). The Renewable Energy Outlook: Lebanon report suggests that scaling-up renewable energy adoption can help the country meet growing energy demand, support economic growth, create annual savings of up to USD 249 million and strengthen the country's response to the COVID-19 pandemic.
As IRENA Director-General Francesco La Camera outlined in the report, while the pandemic has brought hardship and grief, the need to respond quickly and effectively has underlined the value of close, transparent co-ordination. "Beyond short-term recovery measures, the country and its people need to focus their efforts together on longer-term improvements, including ensuring energy security and building a resilient economy," he said.
As the country moves forward, renewable energy technologies offer the prospect of stable, clean power and heat systems. While energy and electricity demand have weighed heavily on Lebanon's economy, and fuel imports account for close to a quarter of the national budget deficit, renewable energy technologies offer the prospect of clean, domestically sourced power and heat systems. In recognition of the economic opportunity of renewables. Lebanon has adopted an ambitious target to cover 30% of its energy consumption from renewables by 2030.
Prepared by IRENA in collaboration with Lebanon's Ministry of Energy and Water, and the Lebanese Center for Energy Conservation, the report aims to support the establishment of a clear and well-designed roadmap for the country's renewable energy development by 2030. The Outlook examines the policy, regulatory, financial and capacity-related challenges to overcome in pursuing Lebanon's energy transition plans.
Here are seven of the key measures outlined in the report necessary to get support the uptake of renewables in Lebanon:
Implement a more integrated regulatory environment for renewable energy deployment
The successful acceleration of renewable energy deployment requires significant adjustments to the regulatory framework governing Lebanon's energy sector, with several current conflicting laws, presenting a barrier to private sector investment. IRENA suggests integrating energy-related laws under an overarching amended law, overruling any current discrepancies or overlaps.
Adopt new measures for small-scale applications
Power Purchase Agreements (PPAs) that allow developers to sell electricity directly to specific consumers could in turn open the way for peer-to-peer contracts. Taking advantage of advancements in the areas of peer-to-peer trading and blockchain can promote implementation of community-scale renewable energy systems. Reinstating incentives for the installation of solar water heaters and small-scale applications would also support uptake.
Complement national targets with technology-specific renewable energy targets
In 2018, Lebanon updated its renewable energy target to 30 per cent of consumption (power and heat) by 2030. However, a lack of clarity over the technology mix remains a hindrance. IRENA suggests complementing the target by defining the individual target capacities for each technology. Specifically, 1 000 MW of wind; 601 MW of hydro; 2 500 MW of centralised solar PV; 500 MW of decentralised solar PV; and 13 MW of biogas.
Set enabling tools for the installation of heating and cooling
Setting subsidies for heat pumps to increase competitiveness and complement current solar water heater incentives may support the introduction of the tools required to improve the uptake of renewables in the heating and cooling sector. Furthermore, establishing a databank on application and current market status with tailored support programs can incentivise investments.
Reform the current market framework to increase investments and project bankability
Electricity in Lebanon is highly subsidised. Therefore, increasing tariffs and reducing electricity subsidies may encourage public and private investments in renewable energy projects and allow for the proliferation of renewables through small- and medium-scale deployment.
Reinforce the grid and conduct grid impact assessments
Lebanon's grid is subject to major technical and non-technical losses, amounting to 21% in 2018. Therefore, renewable energy projects – particularly large-scale projects – face significant difficulties. IRENA's analysis finds that Lebanon's 30% target can be reached if the stability of the system is preserved.
Financing and the role of the private sector
While several incentives such as NEEREA, the Lebanon Energy Efficiency and Renewable Energy Finance Facility (LEEREFF) and the Green Economy Financing Facility (GEFF), administrative processes can be streamlined for both large-scale and small-scale applications. Additionally, the development of suitable risk mitigation schemes specific to renewable energy projects by international financial institutions will offer security to investors.
For more, please read Renewable Energy Outlook: Lebanon
Pre-Hung & Slab Doors: Comparison Guide
When it comes to choosing a door, there are plenty of things to consider, starting with matching the style correctly and ending with defining the proper material. However, the crucial choice to make is whether to go with a slab or a pre-hung door. This comparison post lists each option's peculiarities and pros and cons to help you make the right decision.
Pre-Hung Doors
Pre-hung are slab doors already attached to a three-sided doorframe by hinges. They are usually provided as a "ready to go" package, although some models may require additional features. A pre-hung door is a self-contained unit with a frame that can fit into a prepared doorway. According to some reviews for Ecoline doors, this option mainly includes the door slab itself, hinges, frame and frame pre-cut for the strike plate, mortises cut in, and a pre-cut hole for the doorknob.
Pros and Cons
Understanding key advantages and drawbacks is essential to making the right choice, whether looking for new Ecoline Windows or pre-hung doors. So let's clarify the pros of the pre-hung variant.
hinges pre-attached to the frame;
no need to build a frame from scratch, so the installation process is easy;
an ideal match for the exterior walls as it comes weather-tight.
Pre-hung door units also have some cons. They are more expensive than a slab option, heavy and hard to manage, bulky to move, and sometimes it can be difficult to get it correctly positioned. Additionally, you still need to finish the drywall, painting, and trim installation.
Slab Doors
Slab doors are basic, stripped-down, and don't include a frame. So there is a need to attach this door to an existing frame or create an entirely new one. This option can be presented both with and without a pre-cut hole for the doorknob. Generally, the hardware—like the doorknob, shims, hinges, and metal strike plate—needs to be bought separately.
Pros and Cons
Compared to a pre-hung, this option has some pros, including:
often cost much less;
provide you with much more design flexibility;
excellent choice for an interior door, but can be installed as an exterior one as well.
However, there are some drawbacks to slab doors as well. Installation can be difficult, as it requires a steady hand and plenty of practice. You also still need to purchase some hardware and do the cutouts. Although it's easier to install it if you do a one-for-one installation, it'll be a challenging process to hang it right if there's any variation in the size and configuration. Additionally, opting for a recycled slab door will require some extra work, like planing, sanding, and straightening.
What to Choose?
Since everything depends on the circumstances and budget, there's no exact solution. However, a pre-hung is the perfect pick if the existing frame is damaged and installing a slab door is impossible. Also, it's a good choice if you seek easy and fast installation, need to install several doors at once, and are ready to wait for your door to be manufactured and delivered.
Conversely, a slab door is often a budget-friendly choice, preferred mainly by do-it-yourselfers. It's suitable if the doorway is of a standard size, there's a need to change only the door and not the frame, and you don't want to install the frame or casing.
Hence, consider all the factors carefully when making your decision. With the right door, your home will have the security and style it deserves!
Global Times: Xi's visit to Russia conveys great significance, injects certainty and positive energy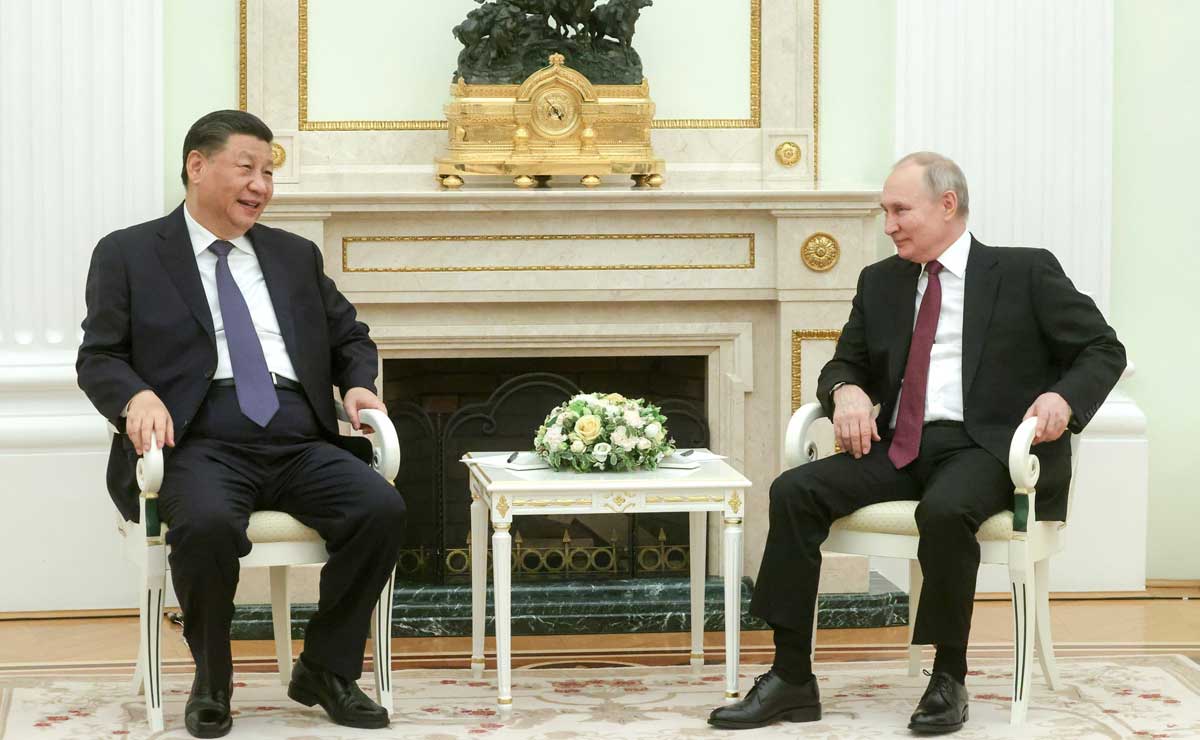 Chinese President Xi Jinping's state visit to Moscow is expected to attract global attention as the visit – the first overseas visit of the Chinese top leader in 2023 following the two sessions – is a trip of friendship, cooperation and peace, writes 'Global Times'.
However, the US and its allies are viewing the upcoming visit through "tinted glasses" by distorting the nature of China-Russia relations, smearing China's possible role as a mediator in the Ukraine crisis and rejecting its calls for a ceasefire in the conflict.
Some Chinese and Russian observers believe that the question is whether the US and the West want a mediator now or they just want the Ukraine crisis to prolong as long as possible, using Ukraine as a pawn to weaken Russia and control Europe while maintaining its hegemony in the world.
Not only is the US worried about the deepening China-Russia relations, it also constantly smears China and rejects China's proposal for peace talks, which shows that Washington does not want peace as it only wants to continue using Ukraine as a tool of weakening Russia and using the Ukraine crisis to engage in bloc-led confrontation, Zhang Hong, an associate research fellow at the Institute of Russian, Eastern European & Central Asian Studies of the Chinese Academy of Social Sciences, told the Global Times.
Although the US and some of its allies are skeptical about China's role and show "growing concerns" over the deepening China-Russia relations, some European countries such as France and Germany, which have been under the shadow of the crisis over the past year, are expecting China to play a bigger role in mediating the conflict, some experts said.
The China-Russia comprehensive strategic partnership of coordination for a new era is based on independent foreign policy, and the regular reciprocal visits of heads of states of Russia and China have been a tradition since mid-1990s said some Chinese and Russian experts.
The Chinese envoy to Russia also viewed such close interactions and exchange of views between the heads of state of the two countries as "the compass and anchor" of the development of bilateral relations.
"President Xi's state visit to Russia this time is a milestone for China-Russia relations in the new era. It will inject a strong impetus into bilateral relations and lead the sustained development of bilateral ties at a high level," Chinese Ambassador to Russia Zhang Hanhui told the Global Times in a recent interview.
Ten years ago, Xi's first overseas visit after being elected as the President was to Russia and during that visit, he elaborated for the first time on building a community of shared future for mankind, Wang Yiwei, director of the Institute of International Affairs at the Renmin University of China, told the Global Times on Sunday. "Ten years later, Xi's first visit after being elected as president will be to Russia, which also fully underscored how much importance China attaches to China-Russia relations in the new era," Wang said, noting that the visit will convey milestone significance, setting an example for a new type of international relations.
"As two permanent members of the UN Security Council, China and Russia are responsible for advancing the course of a multipolar world, rejecting unilateralism and hegemony," Wang said, noting that it's important to enhance strategic coordination with Russia and remain vigilant on Washington to reproduce the Ukraine crisis in Asia, writes 'Global Times'.
Cell death, a life-giving event, can also trigger severe disease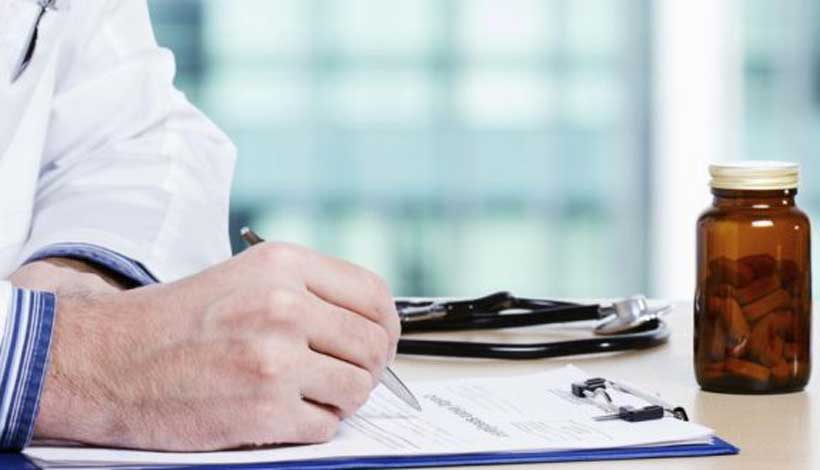 When the body machinery that kills off hundreds of millions of cells a day fails, inflammation and sickness are often not far behind.
By VITTORIA D'ALESSIO
Cell death, which might sound unwelcome, is actually essential for keeping every person alive. The process, tightly regulated by the body, destroys old or damaged cells to make way for new ones. At the same time, cells invaded by microbes are eliminated to fight infections. 'Most people don't realise this, but every second there are about 4 million cells dying in each of our bodies to be replaced with fresh ones,' said Dr Mohamed Lamkanfi, an immunologist in the Department of Internal Medicine and Paediatrics at Ghent University in Belgium. 'Programmed cell death is a fundamental part of life.'
Flawed processes
But the system must work flawlessly for optimal health and sometimes errors occur. These can lead to tissue damage, inflammation and sickness.
For instance, cells might survive beyond their optimal life span and cause an autoimmune disease, stubborn viral infections or even cancer. At the other end of the spectrum, excessive cell death could result in tissue degeneration and cause severe disorders such as Alzheimer's and Parkinson's.
Lamkanfi is particularly interested in pyroptosis, a form of cell death that involves the destruction of important white blood cells known as macrophages, which usually kill invading microorganisms and stimulate other parts of the immune system.
Pyroptosis causes inflammation and, while an inflammatory state is crucial when a person is fighting an infection, it can also be highly detrimental when it happens at the wrong time or in excess. Uncontrolled pyroptosis is linked to chronic inflammatory conditions such as rheumatoid arthritis and familial Mediterranean fever (FMF).
Lamkanfi was principal investigator on an EU-funded project called PyroPop and has a particular interest in FMF, an inherited disorder that usually occurs in people of Mediterranean and Middle Eastern origin, because he has family ties to Morocco.
Personal interest
'You might say that my interest in familial Mediterranean fever is personal,' said Lamkanfi. 'My family originates from Morocco, where the disease is endemic and a huge health burden for many patients.'
In countries where FMF is endemic, between one in 400 and one in 1 000 people is affected by the disease and there are clinics in parts of the Mediterranean dedicated entirely to treating it. Severe bouts of FMF-induced fever can lead to organ damage, joint pain and infertility, among other complications.
Through his work on PyroPop, which was completed in 2021, Lamkanfi has been better able to understand the complex sequence of cellular events that give rise to pyroptosis. A follow-up project called PyroScreen, also funded by the EU, is now under way. The aim of this new research is to find treatments to stave off inflammation.
Lamkanfi is not alone in his quest for treatments to counter the negative effects of cell death. Indeed, finding ways to intervene when programmed cell death goes wrong has been a research priority in many laboratories around the world over the past 20 years and drug trials are now under way.
Researchers are hopeful that remedies will be found within the next 10 years 'so we can better treat some very serious diseases,' said Dr Manolis Pasparakis, a professor of genetics at the University of Cologne in Germany.
Natural demise
Since the discovery almost 200 years ago that cell death is a natural part of life, scientists have zeroed in on many key players of the machinery behind the process. They have identified both genes that regulate cell death and the molecules that precipitate the cascade of events resulting in a cell's destruction.
Healthy, programmed cell death is known as apoptosis and enzymes called caspases play an important part in making it happen. Molecules from this family ensure a careful degradation of a dying cell.
This orchestrated collapse includes deformation of the cell membrane, cell shrinkage and fragmentation of the DNA and all the cell's contents. The cell's corpse – shrivelled but intact – is then quickly swallowed up by neighbouring cells.
The net result is a discrete elimination of a cell that has passed its sell-by date, triggering no immune response from the body.
Exploding cells
The same cannot be said for necroptosis, another tightly regulated form of cell death. There is nothing quiet or discrete about it.
'Cells undergoing necroptosis rupture and dump their contents into the space between cells and this becomes dangerous,' said Pasparakis. 'The exploded contents act on receptors on neighbouring cells and induce inflammation and tissue damage.'
He is principal investigator of the EU-funded Necroptosis project, which is exploring the role of cell death in immunity and inflammation. The initiative, which began in 2018, runs through September this year.
In 2009, Pasparakis and his team discovered the pro-inflammatory properties of necroptosis by accident while studying genetically modified mice.
'We expected to have mice that would be resistant to cell death, but we found the opposite,' he said. 'The mice developed a very severe inflammatory response, causing sickness and death.'
Today, the pros and cons of necroptosis are better understood.
'We know it's important in the body's defence against viruses: a cell must die fast when it's infected by a virus, before the virus has a chance to replicate, and necroptosis is a great way to facilitate a quick death,' Pasparakis said. 'On the other hand, necroptosis is also a highly inflammatory type of cell death, so when it happens in excess it can trigger severe disease.'
While evidence that this is the case comes from mouse studies, whether necroptosis causes human disease has yet to be confirmed. Proof may come from clinical trials happening now.
'The whole science community is waiting anxiously to see the results,' said Pasparakis.
Positive results promise to revolutionise the treatment of many debilitating diseases.
'Once we've found a way to block the faulty cell-death machinery, we should see an impressive clearing of pathology [sickness] from the body in certain inflammatory diseases,' said Lamkanfi at Ghent University. 'We have already seen this in mice.'
By extension, that could mean 'new therapies and diagnostics for millions of people suffering from chronic inflammatory diseases, from gout and heart disease to neurodegenerative conditions,' he said. 'The impact could be remarkable.'
The article was originally published in Horizon, the EU Research and Innovation Magazine.