IRENA Outlines Key Actions Needed to Accelerate Renewables in Lebanon
Lebanon has the potential to generate up to 30 per cent of its electricity from renewable sources by 2030, according to a new report published by the International Renewable Energy Agency (IRENA). The Renewable Energy Outlook: Lebanon report suggests that scaling-up renewable energy adoption can help the country meet growing energy demand, support economic growth, create annual savings of up to USD 249 million and strengthen the country's response to the COVID-19 pandemic.
As IRENA Director-General Francesco La Camera outlined in the report, while the pandemic has brought hardship and grief, the need to respond quickly and effectively has underlined the value of close, transparent co-ordination. "Beyond short-term recovery measures, the country and its people need to focus their efforts together on longer-term improvements, including ensuring energy security and building a resilient economy," he said.
As the country moves forward, renewable energy technologies offer the prospect of stable, clean power and heat systems. While energy and electricity demand have weighed heavily on Lebanon's economy, and fuel imports account for close to a quarter of the national budget deficit, renewable energy technologies offer the prospect of clean, domestically sourced power and heat systems. In recognition of the economic opportunity of renewables. Lebanon has adopted an ambitious target to cover 30% of its energy consumption from renewables by 2030.
Prepared by IRENA in collaboration with Lebanon's Ministry of Energy and Water, and the Lebanese Center for Energy Conservation, the report aims to support the establishment of a clear and well-designed roadmap for the country's renewable energy development by 2030. The Outlook examines the policy, regulatory, financial and capacity-related challenges to overcome in pursuing Lebanon's energy transition plans.
Here are seven of the key measures outlined in the report necessary to get support the uptake of renewables in Lebanon:
Implement a more integrated regulatory environment for renewable energy deployment
The successful acceleration of renewable energy deployment requires significant adjustments to the regulatory framework governing Lebanon's energy sector, with several current conflicting laws, presenting a barrier to private sector investment. IRENA suggests integrating energy-related laws under an overarching amended law, overruling any current discrepancies or overlaps.
Adopt new measures for small-scale applications
Power Purchase Agreements (PPAs) that allow developers to sell electricity directly to specific consumers could in turn open the way for peer-to-peer contracts. Taking advantage of advancements in the areas of peer-to-peer trading and blockchain can promote implementation of community-scale renewable energy systems. Reinstating incentives for the installation of solar water heaters and small-scale applications would also support uptake.
Complement national targets with technology-specific renewable energy targets
In 2018, Lebanon updated its renewable energy target to 30 per cent of consumption (power and heat) by 2030. However, a lack of clarity over the technology mix remains a hindrance. IRENA suggests complementing the target by defining the individual target capacities for each technology. Specifically, 1 000 MW of wind; 601 MW of hydro; 2 500 MW of centralised solar PV; 500 MW of decentralised solar PV; and 13 MW of biogas.
Set enabling tools for the installation of heating and cooling
Setting subsidies for heat pumps to increase competitiveness and complement current solar water heater incentives may support the introduction of the tools required to improve the uptake of renewables in the heating and cooling sector. Furthermore, establishing a databank on application and current market status with tailored support programs can incentivise investments.
Reform the current market framework to increase investments and project bankability
Electricity in Lebanon is highly subsidised. Therefore, increasing tariffs and reducing electricity subsidies may encourage public and private investments in renewable energy projects and allow for the proliferation of renewables through small- and medium-scale deployment.
Reinforce the grid and conduct grid impact assessments
Lebanon's grid is subject to major technical and non-technical losses, amounting to 21% in 2018. Therefore, renewable energy projects – particularly large-scale projects – face significant difficulties. IRENA's analysis finds that Lebanon's 30% target can be reached if the stability of the system is preserved.
Financing and the role of the private sector
While several incentives such as NEEREA, the Lebanon Energy Efficiency and Renewable Energy Finance Facility (LEEREFF) and the Green Economy Financing Facility (GEFF), administrative processes can be streamlined for both large-scale and small-scale applications. Additionally, the development of suitable risk mitigation schemes specific to renewable energy projects by international financial institutions will offer security to investors.
For more, please read Renewable Energy Outlook: Lebanon
ADB Calls for Just, Equitable Transition Toward Net Zero in Asia and Pacific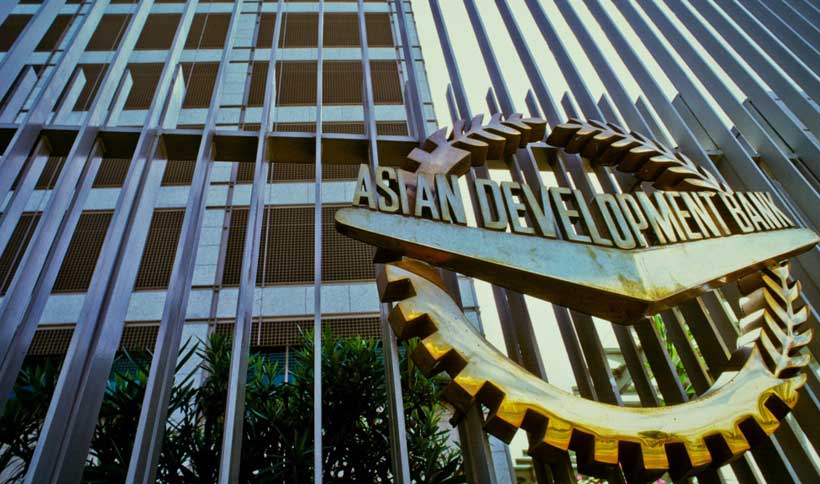 Asian Development Bank (ADB) President Masatsugu Asakawa today called for countries in Asia and the Pacific to take bold action to address climate change while ensuring fair and equitable economic growth amid the coronavirus disease (COVID-19) pandemic.
"The task of addressing climate change is not only urgent, but also inextricably linked to an inclusive and lasting recovery from the pandemic," said Mr. Asakawa at the Indonesian Ministry of Finance–ADB 2021 International Climate Conference. "With shared commitment and international cooperation, we can make the transition to net zero and achieve climate resilience, so that our region emerges stronger than before."
The one-day virtual conference attracted about 800 people from the public and private sectors, development partners, think tanks, and academia to discuss international good practices that can help ADB developing member countries transition to low-carbon, resilient economies and pursue a green, resilient, and inclusive recovery from the COVID-19 pandemic.
The event highlighted Indonesia's commitment to meeting its nationally determined contributions (NDCs) under the Paris Agreement, as well as steps it has taken to support the development of a low-carbon, resilient economy.
"Indonesia has mainstreamed climate change into our National Medium-Term Development Plan 2020–2024 and established a national Action Plan, both on mitigation and adaptation," said Indonesian Vice Minister of Finance Suahasil Nazara. "In the near future, we will use this recovery phase post-COVID-19 pandemic to pursue our climate and sustainability agenda." Indonesia will chair the G20 in 2022.
Asia and the Pacific is responsible for more than half of global greenhouse gas emissions. Recent analysis predicts that global energy-related CO2 emissions will grow by nearly 5% in 2021, as demand for coal, oil, and gas rebounds. About 80% of the growth in coal demand is expected to come from Asia.
The Paris Agreement aims to keep the rise in global temperatures to well below 2°C, preferably to 1.5°C, compared to pre-industrial levels. ADB's sovereign operations will be fully aligned with the goals of the Paris Agreement by 1 July 2023 and its nonsovereign operations by 1 July 2025. ADB will scale up investments in adaptation and resilience to at least $9 billion from 2019 to 2024 to support Asia and the Pacific's recovery from the COVID-19 pandemic. The measures will contribute to ADB's commitment to deliver $80 billion in climate finance between 2019 and 2030.
Mr. Asakawa said ADB will support Indonesia's transition toward a low-carbon, resilient economy and help the country meet its NDC targets. Strengthening resilience is one of the three focus areas in ADB's country partnership strategy for Indonesia. That includes climate change mitigation and adaptation and green recovery, as well as disaster risk management and finance.
UNSC calls for 'immediate reversal' of Turkish and Turkish Cypriot decision on Varosha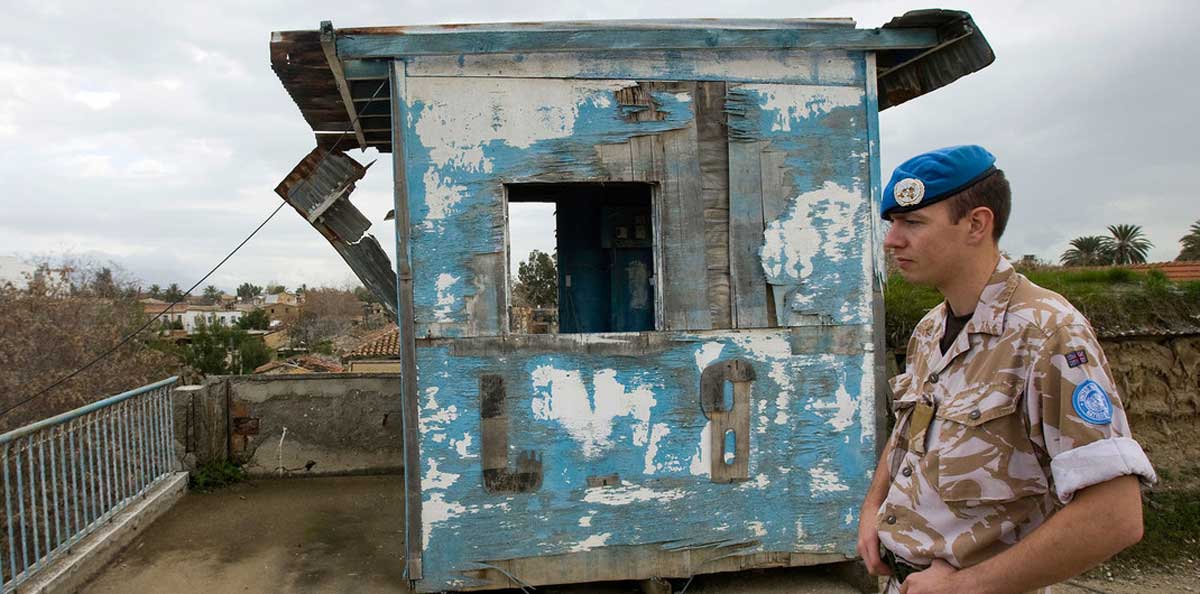 The Security Council said in a statement released on Friday that settling any part of the abandoned Cypriot suburb of Varosha, "by people other than its inhabitants, is "inadmissible".
The presidential statement approved by all 15 Security Council members, upheld that "no actions should be carried out in relation to Varosha, that are not in accordance with its resolutions".
"The Security Council condemns the announcement in Cyprus by Turkish and Turkish Cypriot leaders on 20 July 2021 on the further reopening of part of the fenced-off area of Varosha", the statement continued.
'Deep regret'
"The Security Council expresses its deep regret regarding these unilateral actions that run contrary to its previous resolutions and statements."
The statement calls for "the immediate reversal of this course of action and the reversal of all steps taken on Varosha since October 2020."
The statement followed a closed-door briefing earlier in the day by the outgoing UN Special Representative, Elizabeth Spehar.
The Mediterranean island has been divided between Greek Cypriot and Turkish Cypriot communities for 47 years, and a Security Council resolution of 1964 recommended the establishment of a peacekeeping force to maintain law and order and help end inter-communal strife.
According to news reports, on Wednesday, Greek Cypriot leaders appealed to the Council over plans by Turkish Cypriot authorities to revert a 1.35 square-mile section of Varosha, from military to civilian control, and open it for potential resettlement.
The self-declared Turkish Republic of Northern Cyprus (TRNC), which is backed by Turkey, made the initial announcement a day earlier, that part of the suburb would come under civilian control.
Guterres statement
On Wednesday, the UN Secretary-General António Guterres expressed his deep concern over Wednesday's announcements by Turkey and Turkish-Cypriot leaders, on re-opening Varosha, and said that the UN's position "remains unchanged and is guided by the relevant Security Council resolutions". 
In a statement issued by his Deputy Spokesperson, Farhan Haq, Mr. Guterres called on all sides "to refrain from any unhelpful actions and to engage in dialogue to bring peace and prosperity to the island through a comprehensive settlement".
"The Secretary-General has repeatedly called on all parties to refrain from unilateral actions that provoke tensions and may compromise the ongoing efforts to seek common ground between the parties towards a lasting settlement of the Cyprus issue".
'Just settlement'
The Security Council statement concluded with a reaffirmation of its commitment "to an enduring, comprehensive and just settlement, in accordance with the wishes of the Cypriot people, and based on a bicommunal, bizonal federation, with political equality".
Partnership with Private Sector is Key in Closing Rwanda's Infrastructure Gap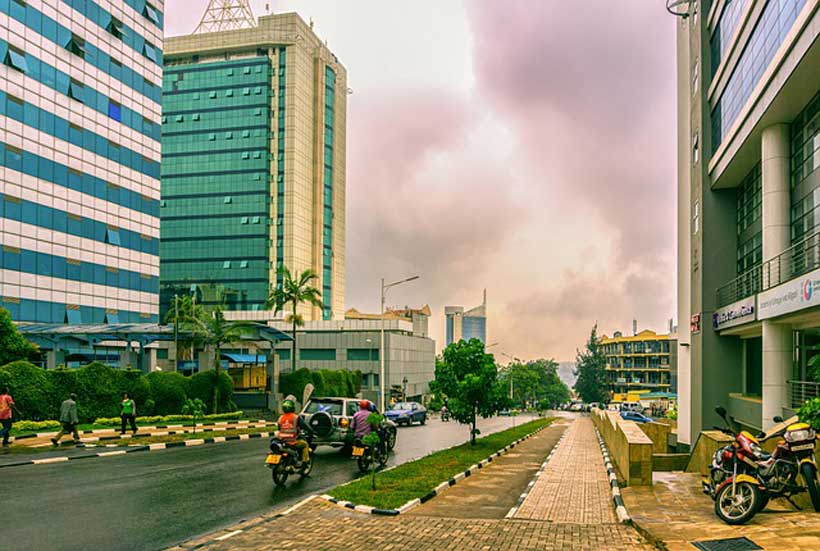 The COVID-19 (coronavirus) pandemic has pushed the Rwandan economy into recession in 2020 for the first time since 1994, according to the World Bank's latest Rwanda Economic Update.
The 17th edition of the Rwanda Economic Update: The Role of the Private Sector in Closing the Infrastructure Gap, says that the economy shrank by 3.7 percent in 2020, as measures implemented to limit the spread of the coronavirus and ease pressures on health systems brought economic activity to a near standstill in many sectors. Although the economy is set to recover in 2021, the report notes the growth is projected to remain below the pre-pandemic average through 2023.
Declining economic activity has also reduced the government's ability to collect revenue amid increased fiscal needs, worsening the fiscal situation. Public debt reached 71 percent of GDP in 2020, and is projected to peak at 84 percent of GDP in 2023. Against this backdrop, the report underlines the importance of the government's commitment to implement a fiscal consolidation plan once the crisis abates to reduce the country's vulnerability to external shocks and liquidity pressures.
"Narrowing fiscal space calls for a progressive shift in Rwanda's development model away from the public sector towards a predominantly private sector driven model, while also stepping up efforts to improve the efficiency of public investment," said Calvin Djiofack, World Bank's Senior Economist for Rwanda.
According to the Update, private sector financing, either through public-private partnerships or pure private investment, will be essential for Rwanda to continue investing in critical infrastructure needed to achieve its development goals. The analysis underscores the need to capitalize further on Rwanda's foreign direct investment (FDI) regulatory framework, considered one of the best in the continent, to attract and retain more FDI; to foster domestic private capital mobilization through risk sharing facilities that would absorb a percentage of the losses on loans made to private projects; and to avoid unsolicited proposals of public–private partnership (PPP) initiatives; as well as to build a robust, multisector PPP project pipeline, targeting sectors with clearly identified service needs such as transport, water and sanitation, waste management, irrigation, and housing.
While the report findings establish clearly the gains of public infrastructure development for the country as whole, it also stressed that these gains tend to benefit urban and richer households most.
"Rwanda will need to rebalance its investment strategy from prioritizing large strategic capital-intensive projects toward projects critical for broad-based social returns to boost the potential of public infrastructure to reduce inequality and poverty," said Rolande Pryce, World Bank Country Manager for Rwanda. "Any step toward the Malabo Declaration to allocate 10 percent of future infrastructure investment to agriculture, allied activities, and rural infrastructure, will go a long way to achieving this goal."